Every day we face lots of difficulties and complex situations in our personal and working life. It creates anxiety and complexity in our minds and makes us unstable to maintain the harmony of a balanced life. So, many of us are looking for a solution to get rid of all those problems and get toned and stable mentally and physically to restore a balanced life. You can be a nice solution in this case. And to learn it properly, you can use the best yoga apps for Android.
Initially, Yoga can play a vital role in organizing and maintaining our daily lives. The most common objectives of Yoga are to get weight loss and fat burning, increase body mobility and flexibility, calm mind, glowing skin, and daily organize happy life. But many of us cannot have time to visit the yoga center daily. And instead of going there, you can follow an app to learn everything about Yoga.
Best Yoga Apps For Android You Shouldn't Miss
---
Choosing the best free yoga app for Android is difficult. There are lots of yoga apps for Android available in the Google PlayStore. Too many choices cause confusion, and over that, you can end up installing something not suitable for you. Here, I will share a list of the Best Free Yoga apps with the features they contain. So, you can easily filter out the apps to choose the most appropriate one for you.
1. Yoga
---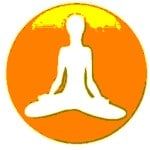 Yoga is the most popular yoga app though it is relatively new in the PlayStore. It initially lets you teach the basics of Hatha, Kundalini, and Tantra Yoga. All the lessons and Yoga poses this app contains are very effective and useful for all users, including newbies, intermediate and advanced practitioners. So why do you wait? Just grab this one and start exploring.
Important Features
You can watch videos of yoga lessons and follow them.
This app will teach you your lessons with more than 650 pages.
There are 20 different video lessons available too.
It will set goals for you and make easy-to-follow yoga plans.
This app will teach you Yoga poses for specific purposes like sleep, weight loss, etc.
2. Gymondo: Fitness & Yoga
---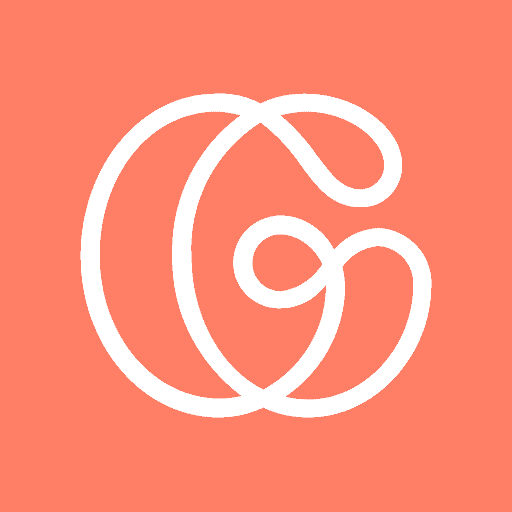 Gymondo is one of the best free Yoga apps for Android that only requires 20 mins every day. You need not go to all those expensive yoga classes or hire a yoga coach to do Yoga once you have this app.
You just need to spend 20 minutes in your daily busy life following the easy and step-by-step instructions given by this app. All the yoga poses and lessons are well described with easy videos and images. This meditation app lets you do Yoga at any time, anywhere.
Important Features
Yoga poses for weight loss, muscle build-up, etc., are available here.
There are lots of healthy recipes that you can follow to maintain a healthy lifestyle.
This app has a section of thousands of health tips for users.
Hundreds of effective yoga poses will be there with descriptions.
It also lets you make a schedule for your daily yoga program.
3. Face Yoga Exercises

---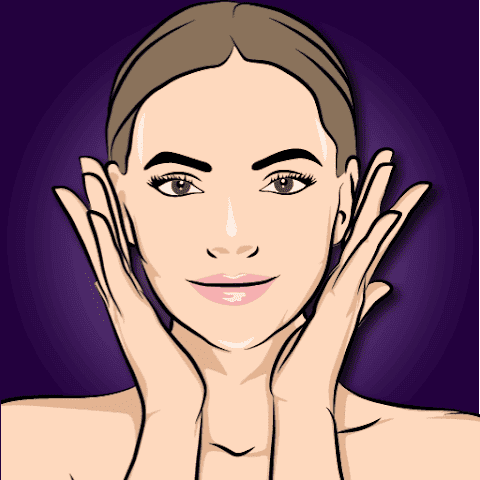 Nexoft – Fitness Apps brings out Face Yoga Exercises, an unique yoga exercise app for Android dedicated to facial muscles. Isn't it exciting? It sure does, as it really helps keep you stay or look younger as signs of old age kick in.
The instructions are easy to follow, and within 30 days, you will surely see visible change. You don't need to go to any cosmetic surgeon or beauty expert anymore, just install the app and follow some easy workouts for getting a beautiful face. Furthermore, you don't need to pay anything to use this app.
Important Features
Offers personalized monthly plans for both males and females.

Tracks your daily, weekly, and monthly progress with visual graphics.

Provides over 300 effective facial exercises with detailed visual representations.

Shows feasible and short videos for essential facials and other related yoga exercises.

You can tweak your plan by choosing from three different levels, from easy to hard.

Does not require any instruments to perform the exercises.
4. SARVA – Yoga & Meditation
---
The motto of Sarva, Yoga, and Meditation is to help your organization your life in the healthiest way. It helps you to do the best-fitted exercises as per your level of skill. All the lessons and yoga styles are well described with interactive images and step-by-step guidelines.
So why do you waste your time? Just grab this Best Yoga app for Android and get toned mentally and physically by following all those meditation poses.
Important Features
There are hundreds of Yoga poses with descriptions.
You can personalize yoga plans according to your skill and time.
This app can also make yoga plans for you as well.
It will notify you every day when you should start your session.
There are tons of yoga video tutorials and lessons too.
5. Asana Rebel: Get in Shape
---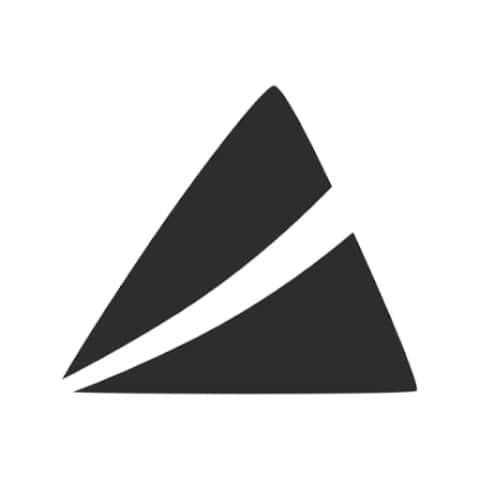 Let's check out Asana Rebel: Get in Shape, one of the best yoga apps for Android you will find in the app market. This app works smoothly on all supported Android devices. There are many different workout challenges available in the app to get in shape in no time.
It is not just for yoga enthusiasts; it is for anyone looking for a healthy lifestyle. Moreover, you will find almost everything from workouts to nutrition suggestions. So get ready and start your new active life with Asana Rebel.
Important Features
Offers goal-based workout regimen and time-based plans.

Includes workouts for releasing stress, boosting stamina and flexibility, losing weight, raising body alertness, etc.

Provides over 100 different workouts for Yoga and other fitness regimens.

Gets regular updates and new fitness-related content to keep the app ecosystem fresh.

Offers personalized workout plans based on your end goals.

Includes meditation packs with shooting soundtracks and also offers encouraging tunes for sound sleep.
6. Yoga – Track Yoga
---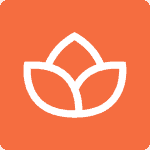 Track Yoga lets you learn the basics of Yoga and meditation. All the poses and lessons are just like studio standards and are easy to understand through high-quality video and audio instructions. Keep this yoga app on your Android mobile and do Yoga anywhere, anytime, which will ultimately help you lose weight, gain flexibility, fight depression, or get a great workout.
Important Features
Yoga, Track Yoga offers separate yoga plans for beginners and experts.
It offers appropriate plans for people of all ages.
Different yoga sessions are available for depression, weight loss, insomnia, etc.
Step-by-step yoga guides are available for beginners.
There are also several categories of yoga sessions that you can choose.
7. Down Dog: Great Yoga Anywhere
---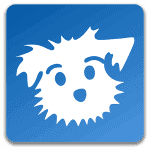 Don't you have enough time to go to yoga classes? Then do the Yoga on your own in the home with this Down Dog app. It offers studio-like classes with crystal clear audios and matching music that provide different and comfortable experiences. All the poses and exercises are designed for both beginners and experts.
Important Features
This app divides the level of yoga sessions based on the users' compatibility.
You can follow yoga poses that are suggested for specific reasons.
Six different professional yoga teachers guide this app.
This app also supports multiple languages.
Yoga poses for different diseases like back pain, migraines, etc., are available too.
8. Yoga-Go: Yoga
---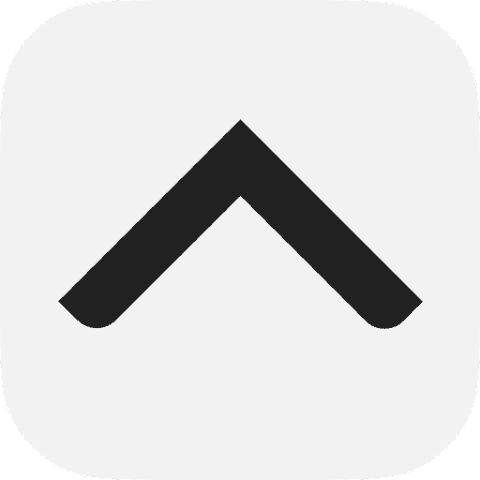 Yoga-Go: Yoga For Weight Loss is a dedicated weight-loss-oriented yoga app for Android. It is very compact and comprehensible with its advanced visual guides. One of the best things about this app is it's tailored for all types of users according to age groups.
You will like its numerous yoga challenges as you get used to different poses. This app will keep you interested in Yoga even if it gets dull with time. Check out more of its features in the following section.
Important Features
Provides easy-to-understand workouts and Yoga poses.

Offers weight loss workouts for all body parts with visual representation.

Includes more than 500 types of yoga postures.

This app also offers video tutorials for proper guidance for beginners.

Includes 7 minutes of warm-up and flexibility sessions.

Offers numerous difficulty levels, and Yoga-Go suits both male and female users.
9. Daily Yoga Workout+Meditation
---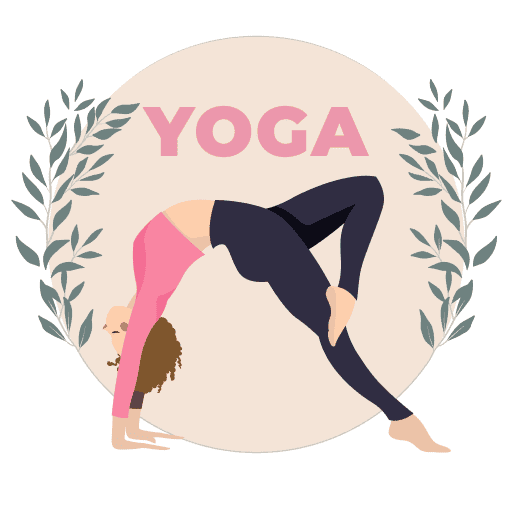 Here comes one of the best yoga apps for Android, which is simply called Daily Yoga Workout+Meditation. It can be used for free and works on almost all updated Android devices. You will find lots of instructions and a visual guide for certain types of workouts, which are essential.
This is an excellent option for beginners, and don't worry if you are already an experienced individual, as there are advanced methods and exercises for you too. If you are new to Yoga, you should know that Yoga is vastly beneficial for overall health and mental stability.
Important Features
Offers simplified guidelines for people of all ages and backgrounds.

Provides comprehensive and customizable yoga trainer modes.

Includes over 100 yoga workouts with images, poses, and comprehensible details.

Records your workout data, sessions, progression, and much more.

Helps in your weight loss regime and tracks all the data to keep you on track.

Covers all the necessary yoga workouts and plans for the whole month to keep the motivation high.
10. Daily Yoga – Yoga Fitness App
---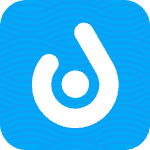 Daily Yoga is another popular free yoga app for Android in the google play store. This app is highly praised by many health and fitness institutions and workout magazines. It is similarly applicable to beginner, advanced, and professional users.
There are three different intensities, and all the lessons are supported by high-definition videos and crystal-clear audio. Moreover, there are many community members who daily follow this app and are ready to help all the time.
Important Features
Around

500 yoga poses are available here to follow.

While doing Yoga, you can play

18 different background music, available here.

You can follow over

100 yoga sessions and programs.

This app will

let you be an expert on Yoga on your own.

There are also

nine guided meditation tracks that you should follow.
11. Yoga Workouts – Yoga for Beginners – Daily Yoga
---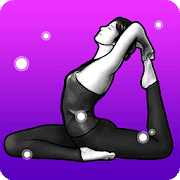 If you are a beginner in the yoga lesson, I will recommend this app to you. It is Yoga Workouts. With this supportive yoga app for your Android device, you can handle all the essential yoga movements by sitting at your home. So, you don't need to go to a yoga class, and thus you can save time and money. However, it starts with all the basic learning of Yoga.
It will show you every step with a 3D video animation that will help you continue Yoga more efficiently without any mistakes. This app will also teach you all the basic yoga poses, asanas, and meditation movements that can help you reduce stress and relax your body.
Important Features
This app is free and doesn't have any locked feature to ask you to pay.

It will show you the benefit history of the workouts you have done.

It frequently checks your weight and BMI and informs you about that.

No extra equipment is required to follow the instructions of this app.

Design and development for both men and women.

Help a lot to lose weight, especially your belly fat.
12. Yoga Home Workouts – Yoga Daily For Beginners
---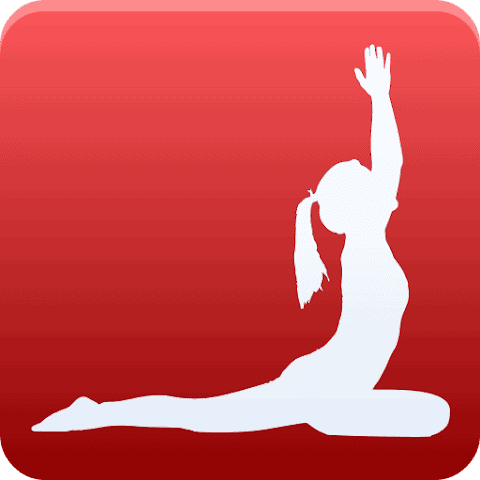 Want to start Yoga and meditation at home? Yoga Home Workouts can help you with this, and I know it is not unknown to you anymore. However, you can install this app and follow all the instructions of this app. This app has many yoga courses and meditation sessions that are enough for you to continue Yoga regularly.
This combination makes your mind peaceful and your body healthy. No matter which stage of yoga course you are in. this app will help you follow them. Do your Yoga in your comfort zone and continue your yoga courses regularly to have a healthier and happier life.
Important Features
Yoga poses of different levels are available.

Guidance of a real person in Yoga and meditation will help you make more correct in your yoga courses.

Share your progress with your friends and, thus, motivate other users.

Keep track of your training history and get motivated by investigating your progression.

Plan according to your goals and get a very satisfying result.
13. Yoga for Health & Fitness
---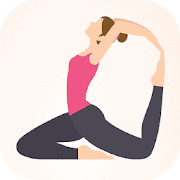 If you are looking for a better yoga class but are too lazy to leave your house, you can use Yoga for Health & Fitness. This is a very flexible yoga app for your Android device that will help you the most. This app contains many sessions and poses for you. Just give some time to this app and follow the instructions properly.
This will keep your mind happy and your body fit. However, to get a flexible and strong body, you have to maintain a daily yoga workout. It doesn't matter how much you know about Yoga. Without a proper guide, it will be very hard to maintain proper yoga courses. But if you continue following this app, it will recommend you poses according to your level. 
Important Features
An advanced user interface that will help you follow the instructions properly.

It supports all kinds of Android devices, so don't worry about your device.

Show you the workout history that will motivate you to continue your task.

It will give you a workout reminder that will never let you miss your Yoga day.

Different yoga levels are there, and you can follow any of them.

Notification of every Yoga will also remind you about your task, updates, and activities.
Download 
14. 5 Minute Yoga
---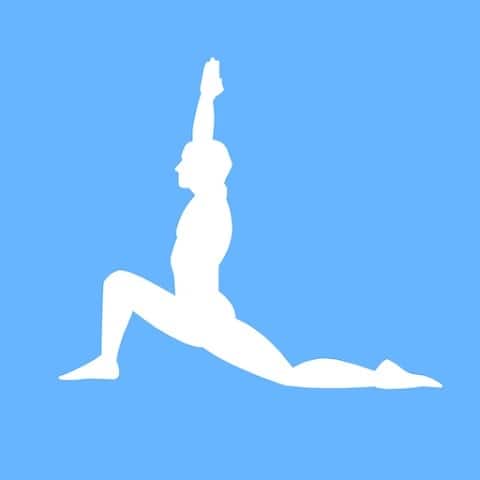 It's easy to start yoga classes or start them at home. And just five minutes are enough for that. 5 Minutes of Yoga will make Yoga one of your habits and make it easy for you to continue. With this supportive yoga app for your Android device, both men and women of every age can start their yoga courses easily. 
All you have to do is to sit, relax, and follow the instruction gradually. First, it may seem harder to maintain, but your patience and time will make it easier. Yoga and meditation relax your body, make it more flexible, and improve your immune system too. This app is especially recommended for those who have just started Yoga and includes some advanced-level yoga poses.
Important Features
The training program for this app will suit everyone.

Many categories of yoga sessions are available.

Focused Yoga on essential parts of the body, and they are categorized separately here. 

Video guidance by professionals will help you make it effective.

Track the workout progress regularly and get motivated.
15. 7pranayama
---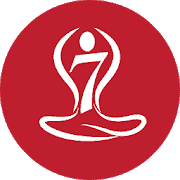 Are you new to Yoga and breathing exercise? 7pranayama will make you more comfortable with Yoga. Pranayama, which means the breathing pattern is very important for our body. This app will teach you how to control your breathing pattern.
After 21 days of the session, you will have a great grip on this. Today there are a few common problems people face in their daily life anxiety, stress, and insomnia.
This app will help you get out of those problems. All this can happen now while sitting in your house. This app will help you reduce belly fat and improve your flexibility. There is a scientific explanation that something practiced for 21 days will become your habit.
Important Features
Keep your life on a good schedule.

Make good habits like rising early and getting healthy.

Different Yoga poses for different levels.

Reminder for regular tasks.

Drinking water timely in important there is a drinking water reminder.
16. Simply Yoga
---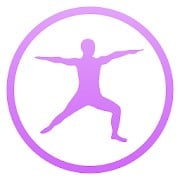 Many of us admit to a yoga and workout class but cannot maintain it regularly. If you are one of them, here is an effective solution for you. Simple Yoga can solve your problem in a very intuitive way. This app has more than effective Yoga 30 poses. This app will keep you organized with your regular yoga lessons, no matter how busy you are.
It has different levels for the workout for different users. Each level has poses of different lengths. Just select the time you can carry and continue following the steps. Professional trainers guide you to the perfect pose. There are different sessions for every level of user. 
Important Features
Instructions for this app are flexible, so both men and women can use it.

Predefined routines will help you maintain your course regularly.

Custom schedules for poses are available for your betterment.

Video for every single pose will be there to show you the correct way of the yoga pose.

Audio instruction for better clarity will also be very helpful.
17. Yoga – Poses and Classes
---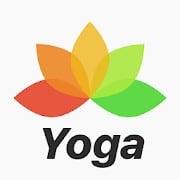 Yoga is another option for you if you want to try a proper yoga movement. It can be the perfect solution for solving your problems regarding your yoga session. Here you can join a yoga class anytime, anywhere. It will allow you to follow the scheduled class time that will match your busy life.
When You are in business or late in the office, it's okay. Do it at your home when you are there. This app will train you just like a professional trainer does it on-site. This app has an advanced interface that makes the interaction almost real. 
Important Features
More than 100 yoga poses are available for you to follow.

Yoga classes for different levels of yoga sessions are there too.

A nutrition plan for daily consumption will help you maintain a healthy life.

Balance your flexibility with lots of healthy lifestyle tips.

Focus your mind and balance your body with easy instructions on this app.
18. Yoga for Kids and Family Fitness
---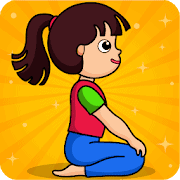 Let me introduce you to an app that is good for kids. Many of us are very responsive to our family and don't know how to compromise the health of our kids and other family members. This app is especially for them. The best part of this app is that it will show you how to keep your kids, and other family members engaged with a proper yoga session.
It will help them to stay healthy and fit. To be true, Yoga is such a thing that it is essential for people of every age. So, it doesn't matter where a person is, young or old, kid or adult. He or she should try Yoga for a sound body and mind. This app also thinks so, and for that, it instructs Yoga for all ages.
Important Features
Yoga poses for weight loss and heart disease remediation are available.

Different poses of people of different ages are there to engage your whole family with it.

Freehand exercise and workout instructions are available.

Easy settings and user-friendly interface.

Video Details for more defined poses.

Lots of nutritional information and tips for a healthy lifestyle.
19. DDP YOGA NOW
---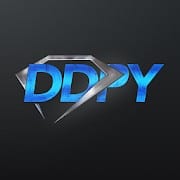 You can also try DDP YOGA NOW. It is like a revolutionary app for your yoga session because if you manage to follow every instruction of this app properly, it will be possible to have a revolutionary result. You will find tons of yoga positions, sports rehab therapy approaches, and meditation movements in this app.
The best part of this is the video files of this app that show the detailed movements of those effective Yoga poses. Also, you can follow a proper freehand workout session from this app.
Important Features
Detailed yoga poses are shown in lots of video files.

Lots of effective nutritional tips are also there for you.

Want to try some healthy recipes? This app will provide you with many healthy but tasty recipes too.

The weekly live-streaming workout session is there for you.

Lots of motivational video programs are also available for you.

A very detailed and interactive yoga instruction.
20. Yoga for Weight Loss
---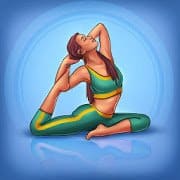 Lastly, I want to recommend a special kind of yoga app that focuses especially on weight loss. It is Yoga for Weight Loss. You may understand it by its name, right? Well, you will find a lot of yoga poses and asanas that are very effective for you in losing a lot of weight in a very short time.
Besides, the instructions of this app will also help you to have a healthy heart and body. But the first thing you have to keep in mind is to keep patience. So, take your time and follow the instructions of this app properly. Hopefully, it will come as a great help.
Important Features
Ten minutes of video yoga sessions for each day.

It will remind you about your daily yoga course.

Special yoga session for belly fat reduction.

Specific yoga and health tips for women.

Lots of nutrition tips and effective healthy recipes are also available.
Final Thought
---
All the above best free yoga Apps for Android offer a common objective that will help you improve the condition of the mind and body. Also, they help you to be strong mentally and physically. You can use them to learn how to make your life balanced and controlled. So, if you have never used an app like this, please try one for the best outcome.
So, let us know which one you are planning to try. Also, don't forget to inform us about why you like it and how you practice yoga lessons with the help of that app. You can also help your friends choose an app by sharing this article with them. Thank you in advance for that.