Every day we are facing various types of difficulties and complex situations in our daily personal and working life. It creates anxiety and complexity in our mind and thus makes us unstable to maintain the harmony of the balanced life. So how can we get rid of all those problems and get toned, stabled in mentally and physically to restore the balanced life? Here Yoga apps on our Android device can play a vital role in letting us inculcating best-fitted yoga poses and lessons in our daily life. The most common objectives of yoga are to get weight loss, fat burning, increasing body mobility and flexibility, calm mind, glowing skin and daily organize happy life.
Best Yoga Apps For Android
---
To choose the best free yoga app for android mobile is difficult. There are lots of yoga apps for Android available in the google play store. Too many choices come with confusion. So here I am going to share a list of Best Free Yoga App for you to choose the right fitted one as per your level.
10.  Yoga
---
This Yoga app is relatively new in the google play store, but all the lessons and yoga poses have seemed very effective and useful for all types of users including newbie, intermediate, and advanced practitioners. It let you teach the basic of Hatha, Kundalini, and Tantra Yoga. So why do you wait? Just grab this one and start exploring.
9.  Everyday Yoga
---
This one is yet the best free Yoga app for Android. For doing yoga, you need not go all those expensive yoga classes or hire the yoga coach. You just need to download this Everyday Yoga app in your android mobile and sort out 5 to 7 minutes from your daily busy life to follow the easy and step by step instructions. All the yoga poses and lessons are well described with easy videos and images. This meditation app lets you do yoga at any time, anywhere.
8.  Yoga sessions
---
Yoga sessions app is one of the best yoga coaching apps out there. At first, it will let you inculcate the basics of beginner, and when you get a stronghold on it, then you will be provided daily yoga practices which will make you a yoga expert. By doing so, you will be able to get the most common objective like weight loss, fat burning, increasing body mobility and flexibility, calm mind, glowing skin and daily organize happy life.
7.  Yoga Everyday
---
The motto of this yoga app is to take out only seven minutes from your daily work routine and do the best-fitted exercises as per your level of skill. All the lessons and yoga styles are well described with interactive images and step by step guidelines. So why do you waste your time? Just grab this Best Yoga app in your mobile and get toned mentally and physically by following all those meditation poses.
6.  Yoga – Control Mind and Body
---
Yoga – Control Mind and Body will teach you all the basics of yoga and meditation which will help you to re-discover your body and soul. Whether you are an expert or newbie in the world of yoga, this app will help you find yourself and empower your Mental, physical and spiritual entity. You can choose the best fit from the various level of yoga poses and lessons.
5.  Yoga – Track Yoga
---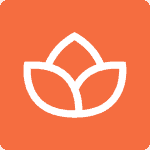 This app lets you learn the basics of yoga and meditation. All the poses and lessons are just like studio standard and easy to understand through high-quality video and audio instructions. Keep this yoga app in your android mobile and do yoga anywhere, anytime which will ultimately help you to lose weight, gain flexibility, fight depression or get a great workout.
4.  Down Dog: Great Yoga Anywhere
---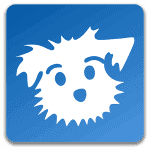 Don't you have enough time to go to yoga classes? Then do the yoga on your own in the home with this Down Dog app. It offers studio-like classes with crystal clear audios and matching music that provide different and comfort experiences. All the poses and exercises are designed for both beginners and experts.
3.  10 Daily Yoga Poses
---
If you do yoga daily and steadily, your body and mind will get relaxed, toned, and calm. This app, 10 Daily Yoga Poses, lets you do the meditations regularly and it's only ten lessons a day, so you will not get tired at all. So do it daily and set your mind and body cool, strong and flexible.
2.  Yoga.com
---
This yoga app is one of the best yoga apps for Android which is followed and adored by more than 700000+ active members. Yoga.com app is nicely designed and simple to use. It offers 289 poses and breathing exercises. All the lessons are HD video supported and applicable for all levels, beginners, intermediate and advanced. You can also sort out the exercises and meditations by skill level, your fitness goal or by type.
1.  Daily Yoga – Yoga Fitness App
---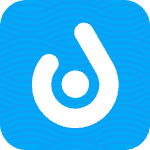 Daily Yoga is the best and most popular free yoga app for Android in the google play store. This app is highly praised by many health and fitness institutions and workout magazines. More than 100 yoga sessions and programs, nine guided meditation tracks, 500 yoga poses, and 18 background music let you be an expert on yoga on your own.
It is similarly applicable to the beginner, advanced and professional users. There is a total of three different intensities (Casual/Moderate/Intense) and all the lessons are supported by high definition videos and crystal clear audios. Moreover, there is a large number of community members who daily follow this app and are ready to help all the time.
Final Thought
---
All the above Best Free Yoga Apps is offering a common objective that is it will help you to improve the condition of the mind and body, make you strong mentally and physically, learn how to faced difficulties in your daily life, and overall make your life balanced and controlled.
What's Your Favorite?
---
Did you like this list of best free Yoga app? Or do you use another best free yoga app? Let us know what you like and how do you practice yoga lessons in the comment section. If you like this best yoga apps list, then feel free to share with your beloved friends and family member, so that they can also inculcate the lessons of yoga and meditation.