Stellarium is one of the best educational and planetarium applications which shows a 3D simulation of a night sky. The users who love to know about planetary things can use it to learn in-depth knowledge about stars, planet etc.
The major changes of Stellarium 0.18.0 version:
Added support Hierarchical Progressive Surveys [HiPS] (Hello visualization of the multiwavelength universe in the Stellarium)
Updated and extended AstroCalc tool
Added support a Hickson Compact Group collection
Updated code and data
Important Features
Sky
Default catalog of over 600,000 stars
Extra catalogs with more than 177 million stars
Default catalog of over 80,000 deep-sky objects
Extra catalog with more than 1 million deep-sky objects
Asterisms and illustrations of the constellations
Constellations for 20+ different cultures
Images of nebulae (full Messier catalog)
Realistic Milky Way
The very realistic atmosphere, sunrise, and sunset
The planets and their satellites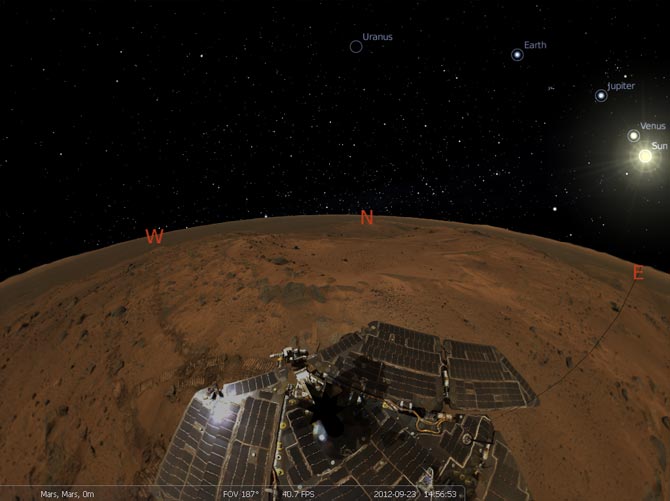 Interface
A powerful zoom
Time control
Multilingual interface
A fisheye projection for planetarium domes
Spheric mirror projection for your own low-cost dome
All new graphical interface and extensive keyboard control
Telescope control
Visualisation
Equatorial and azimuthal grids
Star twinkling
Shooting stars
Tails of Comets
Iridium flares simulation
Eclipse simulation
Supernovae and novae simulation
3D sceneries
Skinnable landscapes, now with spheric panorama projection
Customizability
Plugin system adding artificial satellites, ocular simulation, telescope configuration and more
Ability to add new solar system objects from online resources…
Add your own deep sky objects, landscapes, constellation images, scripts…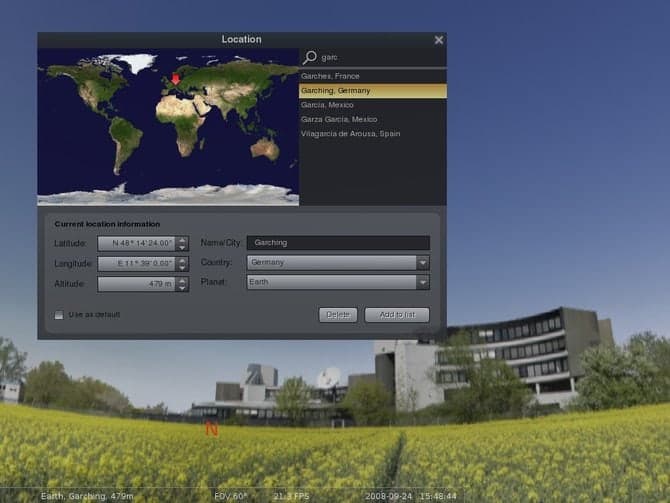 System Requirements
Minimal
Linux/Unix; Windows 7 and above; Mac OS X 10.11.0 and above
3D graphics card which supports OpenGL 3.0 and GLSL 1.3
512 MiB RAM
250 MiB on disk
Recommended
Linux/Unix; Windows 7 and above; Mac OS X 10.11.0 and above
3D graphics card which supports OpenGL 3.3 and above
1 GiB RAM or more
1.5 GiB on disk
How to Install Stellarium on Ubuntu
The official PPA has been build for the Ubuntu and Ubuntu-based derivatives. Follow the below procedure to install it.
Add the PPA by running the following command.
sudo add-apt-repository ppa:stellarium/stellarium-releases
Install it for the first time
sudo apt-get update
sudo apt-get install stellarium
Upgrade if installed earlier
Open Software Updater Utility and Install now
How to Uninstall
Through System Package Manager or running the command.
sudo apt-get remove --autoremove stellarium
Software & Updates utility >>> Other Software tab
All the information is collected from the Stellarium official site.
Never Miss Any Linux Ubuntu Tutorials and Tips!
Join Our Growing Community of Ubuntu Linux Lovers and Get Tutorials, Guides, and Tips in Your Inbox Directly