Today We will introduce PicoBerry! This fully 40-pin GPIO-compatible carrier board is the ideal size for use with the Raspberry Pi CM4 module. With its slim form factor and low power consumption, the PicoBerry is perfect for a wide range of applications.
Carrier boards are necessary for the Raspberry Pi Compute Module 4 because it has no I/O options, which would severely limit its capabilities. You'll need a carrier board if you want to use USB, PCIe, or additional storage beyond onboard flash.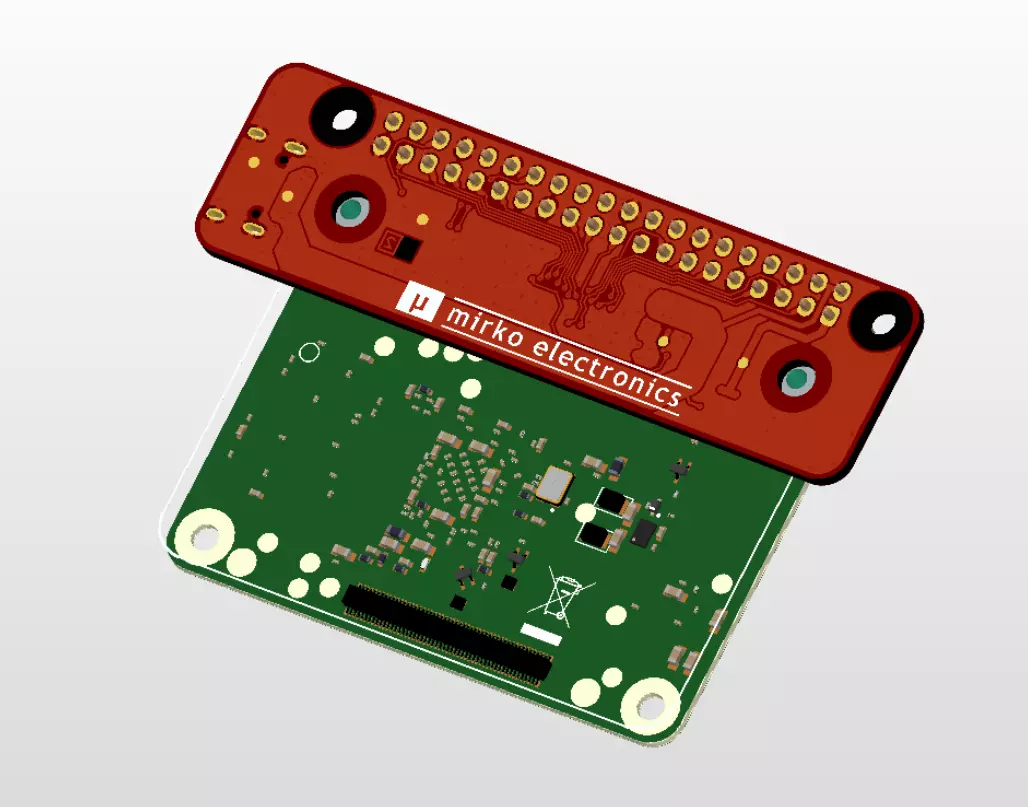 The Raspberry Pi has a Carrier Board that provides access to everything you might want. However, you'll unlikely use every single connector on the board for any project. To fix this problem, Mirko Electronics created the PicoBerry and released it onto GitHub. The PicoBerry is ideal for small projects because it only includes a USB-C port and GPIO pins.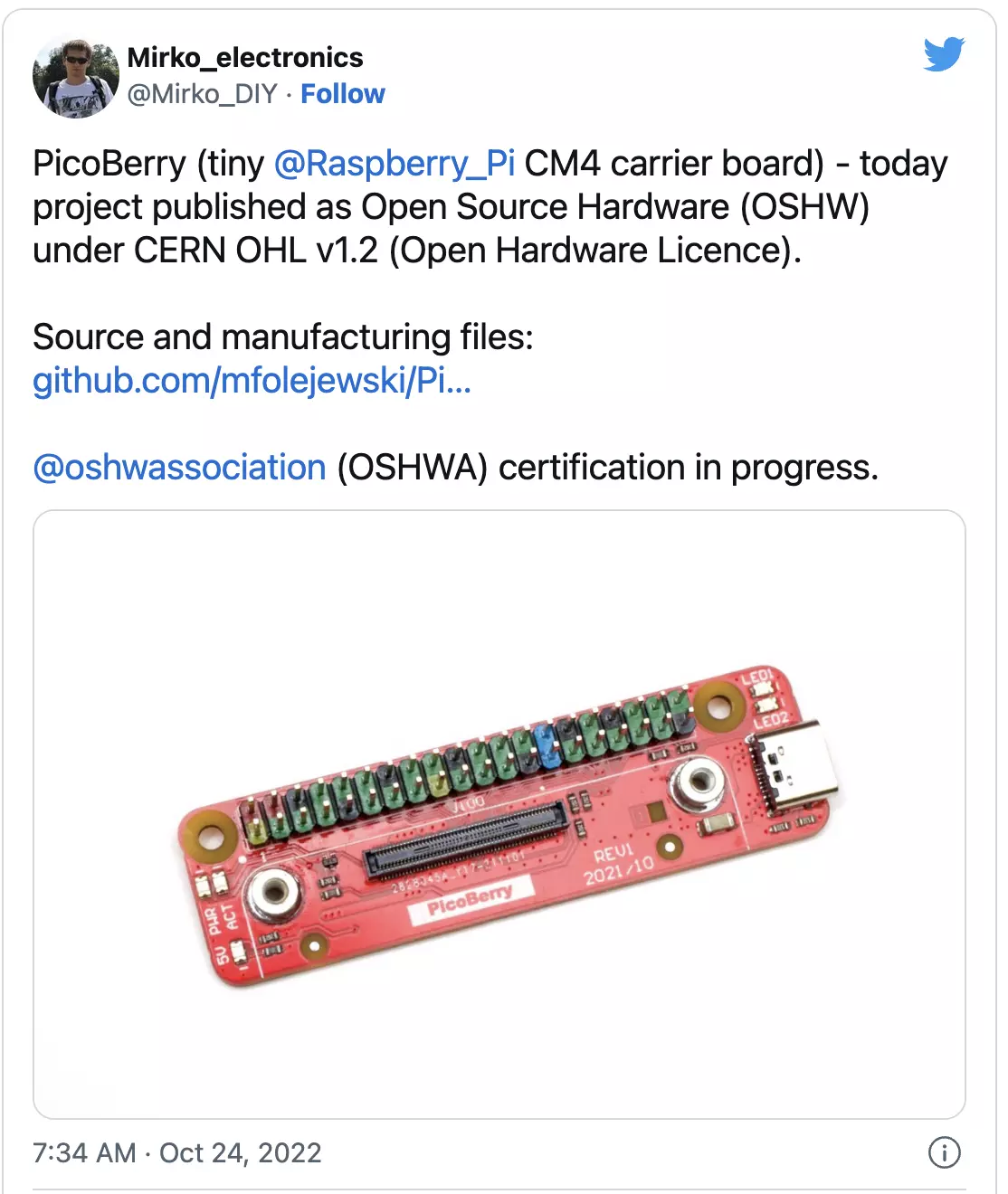 If you want to use the PicoBerry, be sure that your CM4 variant has some eMMC storage capabilities. Otherwise, you won't have any place to store data on the carrier board. The only function of the USB-C port is to provide power, similar to the Raspberry Pi 4. In other words, the input/output (I/O) of your project will go through the GPIO array that consists of 40 pins–which is how it works for most standard Raspberry Pis.
With the CM4/PicoBerry combo, you can connect to devices like audio DAC boards, LCD screens, HATs –anything that uses SPI, RS232/485, DPI, or any other interfaces supported on the Pi's GPIO.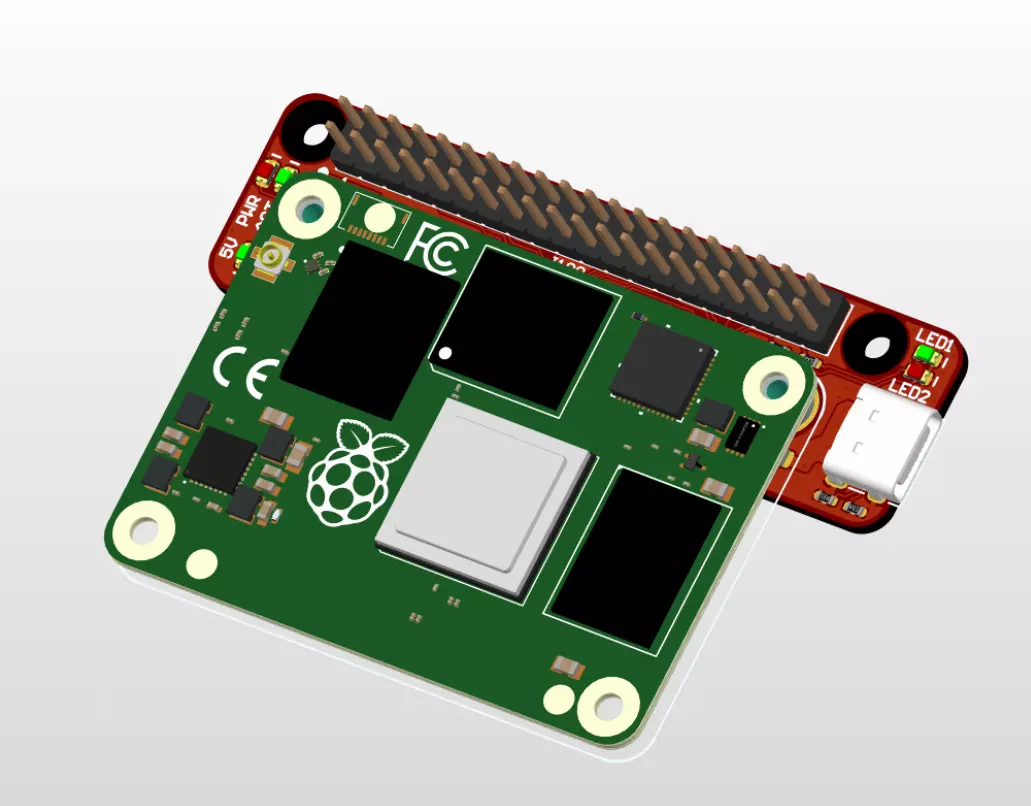 The small dimensions of the board (20x70mm, or 0.8×2.75in) mean that it won't take up much space and could potentially fit inside a tight case/sheath. Of course, this all depends on whether you need extras like USB ports or not. Along with the activity and power lights, two user-addressable LEDs are on board- one red and one green.
Technical Specification:
USB-C to power the device (5 volts/3 amps).
The full 40-pin GPIO header allows you to connect HAT boards.
The product has two user-operated LEDs, one green and the other red.
Only CM4 versions with eMMC are supported (CM4 Lite is not compatible).
The standard LEDs for the ACT/PWR system are highly effective and reliable.
A 2-layer printed circuit board measuring 20x70mm.
This project was published as Open Source Hardware (OSHW) under the CERN OHL v1.2 (Open Hardware Licence).
The PicoBerry will only be available as open-source hardware, with the manufacturing and source files accessible under the CERN-OHL-1.2 license on Mirko Electronics' GitHub page. The boards aren't being created for retail sale right now.