The Raspberry Pi foundation has recently launched the Raspberry Pi 400, a whole computer built into a compact keyboard to make personal computers more affordable. We are glad to say that they have successfully provided us with a PC for just $70. This version of the Pi is supposed to be cooler and faster than the Pi 4, which is 40 times powerful than the original Pi. The foundation has also come up with a ready-to-go kit available for only $100.
Raspberry Pi 400
---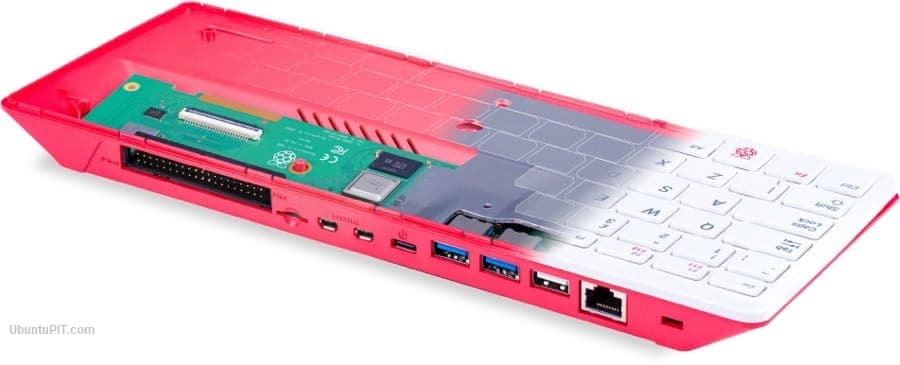 According to the Raspberry Pi foundation, Pi 4 uses have increased significantly since the launch due to the COVID-19 pandemic. So, they decided to make it more comfortable and user-friendly so that people can easily replace it with costly desktop computers.
To do that, they have gone through a couple of upgrades and improvements with the board. In this review article, I will explain all the changes and the new Pi's performance quality to let you know everything necessary.
Features
---
CPU: Broadcom BCM2711 quad-core Cortex-A72 (ARM v8) | RAM: 4GB | Frequency: Dual-band (2.4GHz and 5.0GHz) | GPIO: 40-Pin Horizontal | SD Card: 16 GB | Dimensions: 286 mm × 122 mm × 23 mm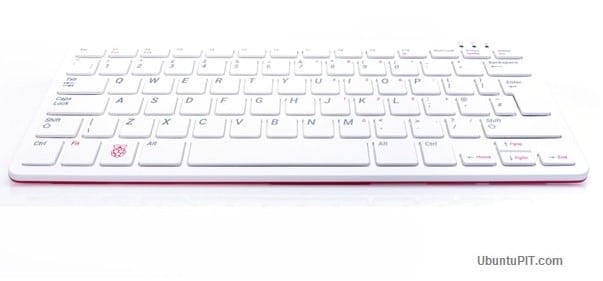 Pros and Cons
+ Available at an affordable price
+ Full supports from all the Pi components
+ Ready to run a pre-installed operating system
+ Lightweight and easy to move
+ Includes a well-developed library for free apps
– No camera or 3.5 mm headphone port
– Micro HDMI ports are not very convenient
Design
---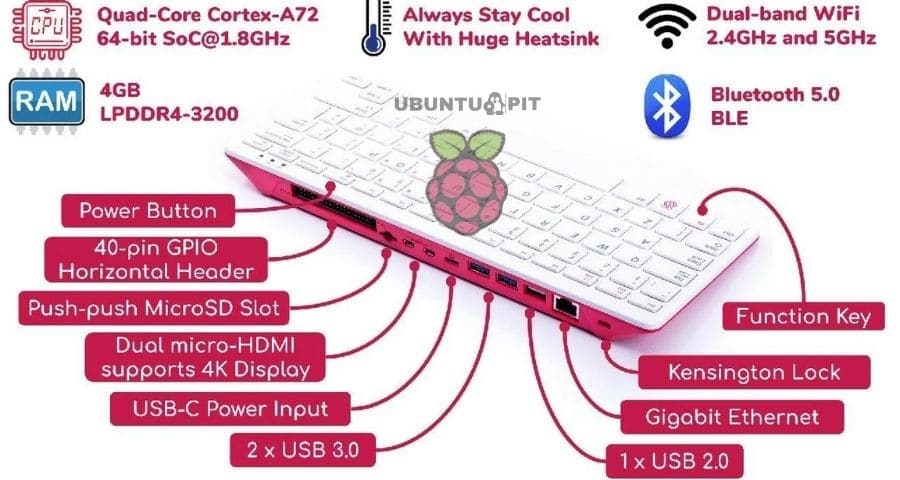 If you know about the earlier day's computers, most of their internal hardware was placed in the same framework as the other components like the keyboard. Raspberry Pi 400 is something like that. This version of the Pi comes with an 11 x 4.6 x 0.7 inches (283 x 120 x 20 mm) keyboard for a compact design, which is really easy and comfortable to write on. If you ask for the performance, I think it's capable of doing more than what the manufacturers say.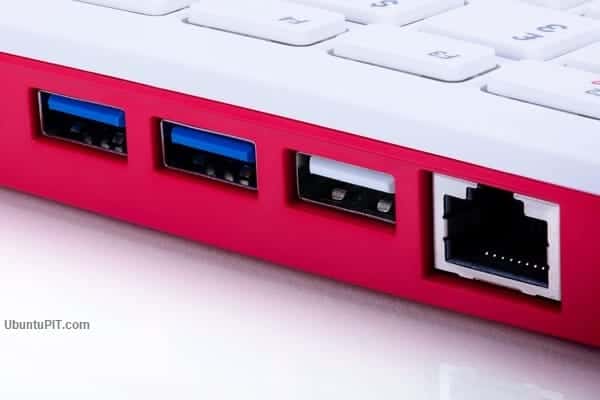 If you peek inside, the frame might be different than the Raspberry Pi 4, but it uses the same quad-core Arm v8 processor with 4 GB RAM. You can find all the ports at the front of the Pi, and the largest one of them is a 40-pin header intended for the GPIO. You will eventually come across the microSD card slot, two micro HDMI cable ports, a single USB 2.0 port, and two other ports for the USB 3.0. A Gigabit Ethernet port is also rounded around the port selection.
Performance
---
The board might have changed in the structure, but it still is a version of the Raspberry Pi 4 4 GB and works almost the same except for some features. You won't be able to use this Pi for a camera or any touchscreen since it lacks the DSI and CSI connectors.
Now, you might still be able to go on without the touch screen, but the camera connector is somewhat necessary for some of the projects. So, though this SBC can be cheap and quite efficient, you can't use it for any camera projects.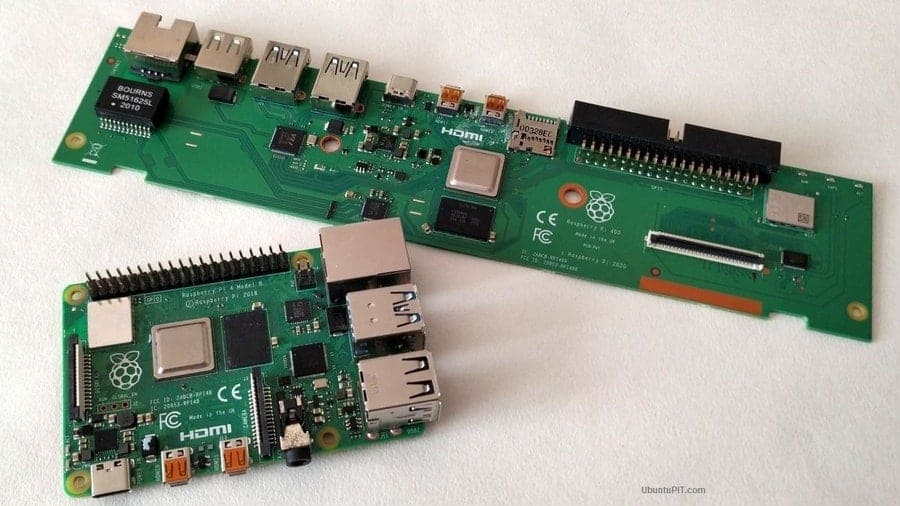 Operating this new version of the Pi is not very difficult. You can access the GPIO quite easily with the help of the wires' connection to the breadboard. While you can access it with a HAT or pHAT, they need an extra breakout board to work efficiently.  Moreover, Pi 400 has an excellent ability to boot directly from the USB.
Since the Raspberry Pi 400 has many things in common with the Pi 4, it's not a surprise if it tends to get warm after a while. The Pi works fine if you generally use but pushing hard can cause internal damage and affect the performance.
It features a stock speed of 1.8 GHz, 300 MHz, which is better than any previous version. Most surprisingly, the Raspberry Pi 400 can remain at an idle temperature of 31 Celsius, whereas the Pi 4 can be at least 40 degrees Celsius.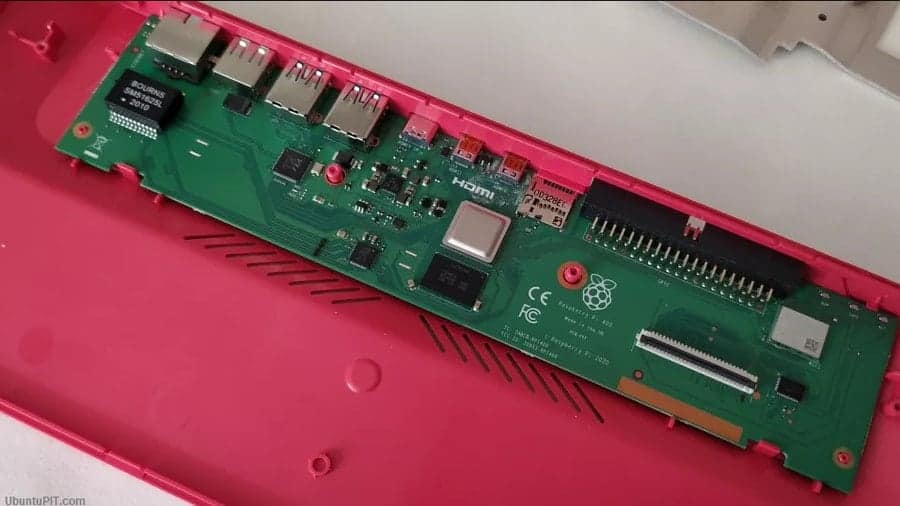 All of these optimal performances are possible because of the large heatsink built into the device. You will notice the sink between the Pi 400 board and the keyboard working as a shield and covered around with a thermal pad in contact with the system chip.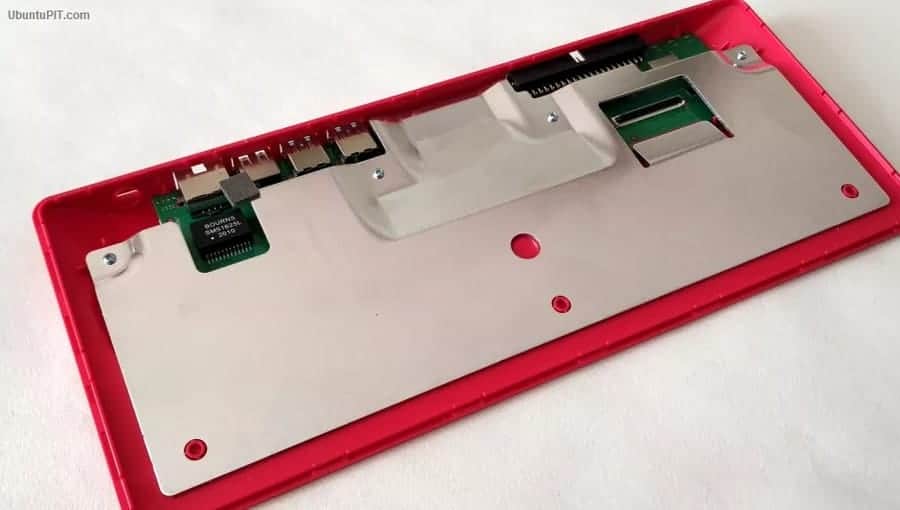 The Raspberry Pi 400 works great for a mini desktop computer. The system is so efficient that you might even forget about using a low-cost single-board computer. While it can handle a variety of things, 4K 60 fps HDR is not one of them. The videos can easily drop at 720P.
Why Do You Use this Board?
---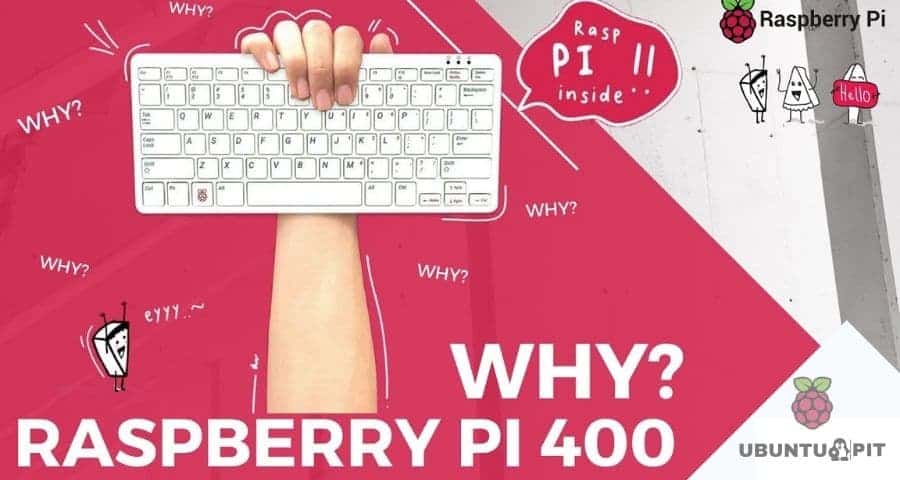 The main purpose of building a Raspberry Pi was to make the PCs smaller, cost-effective, and general-purpose and make something similar to computers so that people can easily do everything necessary on it that they can't do with a mobile instantly. The Raspberry Pi 400 is not an exception. It can be used for various general purposes, including learning to code, watch television, playing video games, and many more. In fact, this Pi is capable of doing everything that your desktop computer can do.
Raspberry Pi 400 OS
---
The default operating system for any of the Raspberry Pi models is the Debian-based Linux distribution, capable of handling almost everything, including graphics, photos, games, and office. The best thing about this OS system is that you can operate and install everything on the device with command lines or a graphical interface.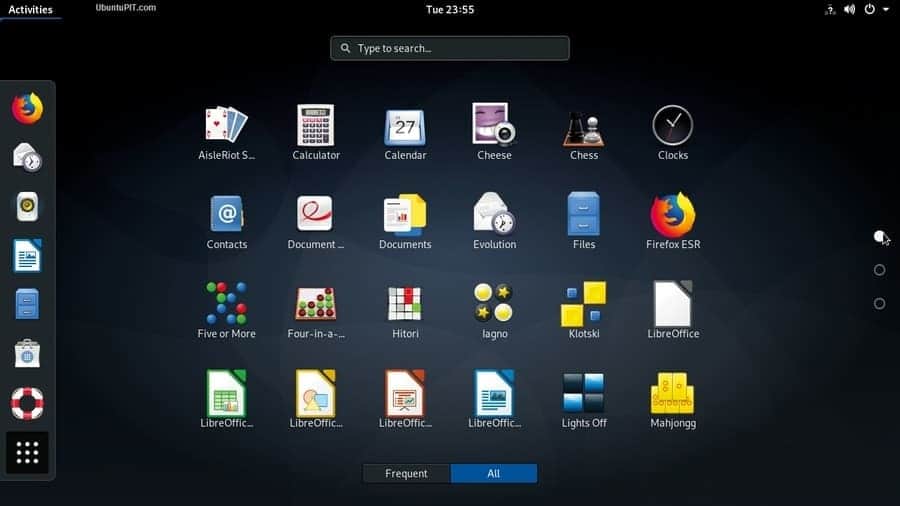 Now, you might want to add more external repositories or build extra applications on the system. But if your software is made to work with the x86 CPUs, it's likely not to work under ARM. However, you can also find developers that support both of the systems. Unfortunately, you can't use the DRM standard Widevine streaming media used by popular services like Spotify, Netflix, and Disney+. But you can fix this problem by installing a tweaked Chromium browser.
You can also use other operating systems on your Pi. However, they might not offer you the best performance since the developers haven't improved that side yet. Unfortunately, with all those exciting operating systems, the Raspberry Pi 400 is not compatible with Microsoft windows.
Raspberry Pi 400 Kit
---
The Raspberry Pi Foundation is offering a Raspberry Pi 400 personal computer kit that includes a complete package of everything you need to get started using the Pi. The sole purpose of this kit is to make these components cheaper to you, and I must say it has succeeded beautifully! The kit includes: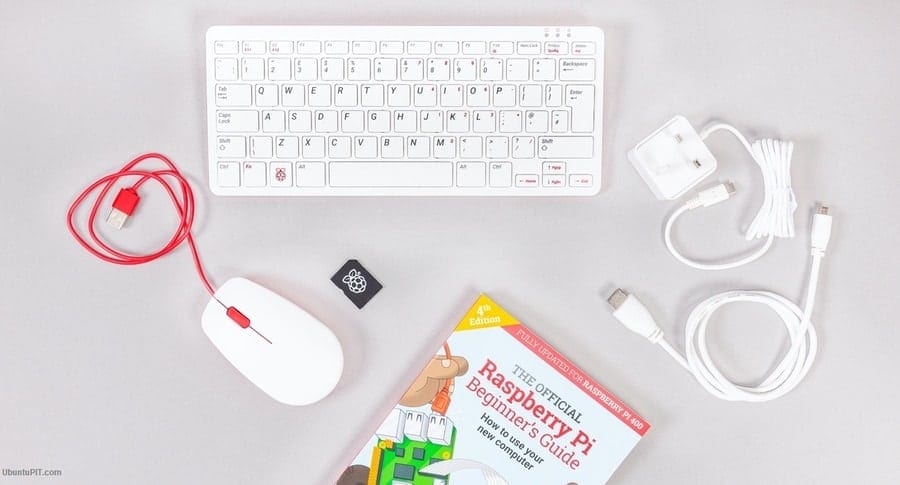 Raspberry Pi 400
Official USB mouse
USB-C power supply
A 16 GB MicroSD card with pre-installed OS
Micro HDMI to HDMI cable
An Official Beginner's guide
Finally, Insights
---
Regarding the "computer-in-a-keyboard," Raspberry Pi 400 has been successful in being an excellent general-purpose computer. Though it can never be the substitute for a modern laptop or desktop computer, you can still do several things with it, including edit documents, search on the web, send an email or browse social media. Also, you can use it as an online learning center for your kids. So, in brief, this version of the Pi has successfully carried out the goals made by the Raspberry Pi foundation.