Adventure games are all-time favorites for most gamers out there. Normally, this genre means story-driven games, where the player plays different kinds of roles and solves different puzzles inside an interactive scene. This is the modern definition of adventure type games. But you will be surprised to know that the adventure category of games is dated back to the 80s. They were text-based, and the player had to perform different tasks by writing commands.
Then there came the 2D platformer games, and finally, we have got modern 3D open-world adventure games. By the way, there are a lot of sub-genres too. Role-playing, action-adventure, open-world, etc., are some of them. The adventure category of games looks very realistic these days.
This is probably the most vital reason for the popularity of these types of games. Therefore, the top-ranked game developer and publisher companies are putting a lot of emphasis on adventure game franchises.
Best Adventure Games for Windows PC
---
Personal computers are one of the biggest media of game consumption. Day by day the power of computers is increasing. Hence the developers are also getting the opportunity to build more realistic adventure video games. Again, the Windows operating system has a large portion of users who are youth and gamers.
These two factors led Windows to be the gem box of video games. Every year a large number of adventure titles are releasing on this platform. Even some of them are free to play. As a casual gamer, I have listed the best adventure games for Windows PC that you can buy right now to enjoy your holidays.
1. Red Dead Redemption II
---
This game is the latest and third installment of the popular Red Dead series. The prequels were quite popular, but this one broke all the records. It was the most hyped game of 2018. However, the PC users got the taste of playing this game last year. I am not judging this game by the hype it created at all.
It was a successful game with a lot of positive reviews. The graphics are stunning and realistic. You can call it an action-adventure game. However, the storyline of the game is much intense than the action. So, RDRII surely deserves the crown of the best adventure game on any platform.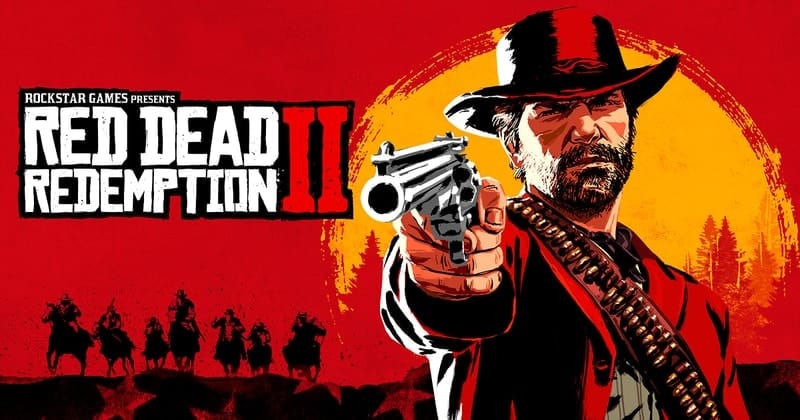 Gameplay Highlights of Red Dead Redemption II
It will give you the vibes of the 19th century's outlaw life of America.
Red Dead Online is a collection of free adventure games that comes with the story bundle.
The immersive open-world adventure is based on a powerful and well-narrated story.
RDRII supports downloading additional content for further extending the gameplay.
The gunfights in this game are quite intense with real-life physics and visualization.
Pros: This game supports HDR in this Windows version. So, if you have a compatible display and powerful graphics processor, you will get a mesmerizing view.
Cons: Many people complained that the game is not optimized for the Windows system. Although I have a pretty powerful setup, and I ran it quite well.
2. The Witcher 3: Wild Hunt
---
This game is an absolute masterpiece. The Witcher 3: Wild Hunt is not a brand new game with cutting edge ray-tracing or anything fancy. Rather the storyline and gameplay made this one of the all-time favorites of hardcore gamers. Despite being a 2015's title, it is worth playing even after the release of futuristic games like Cyberpunk 2077.
This game falls in the role-playing sub-genre, and it got more than 250 awards in different categories. This is insane for a mere video game. This game was developed using the advanced RED engine from the developer, CD Projekt. The game's story develops beautifully throughout the whole game, and combining with the action-adventure scenes, and it can blow anyone's mind.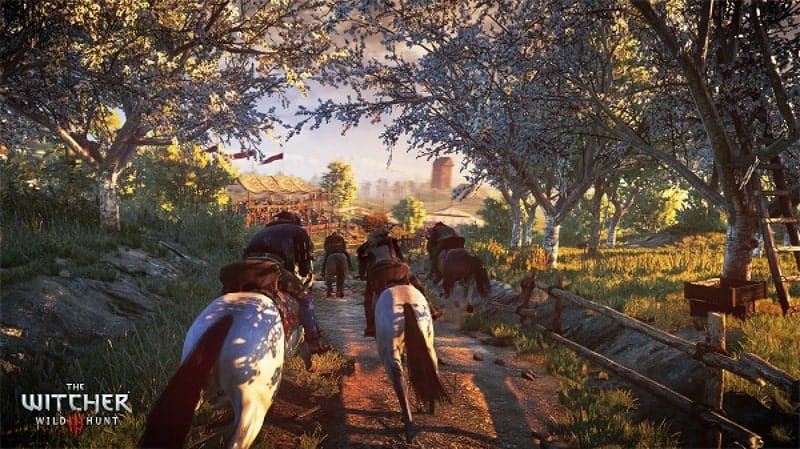 Gameplay Highlights of The Witcher 3: Wild Hunt
The player plays the role of a monster hunter named Witcher.
You can use a variety of classical weapons and craft your own from the blacksmiths.
The player can use some magical powers to kill the enemies apart from the physical weapons.
There are a variety of side games, including horse race, fistfight, cards, etc.
The story has 36 possible endings, and it is decided by the player's interactions with other characters.
Pros: If you love fantasy worlds, characters, and magic, then this game is perfect for you. The story is based on a novel that will be loved by the bookaholics.
Cons: This game is not suitable for the kids. And, unlike the story, the graphics are not attractive.
3. Death Stranding
---
Well, this game was quite popular before and after its launch. However, different people have different opinions regarding the gameplay. Some say it's breathtaking, fantastic while some sigh and tells us that this is boring. But after all these debates, nobody can deny that this game is unique in its class and delivers classic, adventurous gameplay.
The gameplay is roughly 50 hours in total, and it's quite enjoyable. The graphics were vivid and colorful. However, if you are playing in low settings on Windows PC, you might not observe all the details and textures. This game was designed by the famous video game designer Hideo Kojima who is also a vital factor in the success of the game.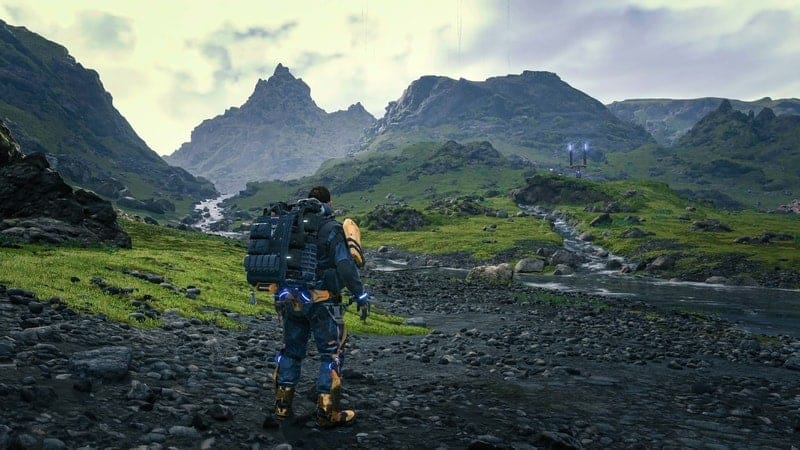 Gameplay Highlights of Death Stranding
The in-game world is crafted with many details, and the gameplay duration is longer than typical adventure games.
There are plenty of in-game items that will gradually unlock throughout the whole gameplay.
You will have to fight with various enemies in the post-apocalyptic world.
This is probably the best walking simulator out there if you like this genre.
Although it is a mere fantasy, the story will teach you the depth of human kindness.
Pros: This game has all the modern and immersive features of a realistic game, including ultra-high fps, photo mode, and ultra-wide curved monitor support.
Cons: This is quite a controversial game. If you don't like slow-paced adventure, then you'd better avoid this game.
4. Control
---
Almost all the big names in the media consider this as the best action-adventure game for Windows PC out there. The game will let you control the protagonist from the third-person perspective, just like other typical adventure games. However, the narrative and the strong base of the story ushered in a new dimension. Most of the games in this genre lack a coherent storyline, yet Control nailed it. You will also find a lot of actions to explore here and there in that paranormal world inside the game.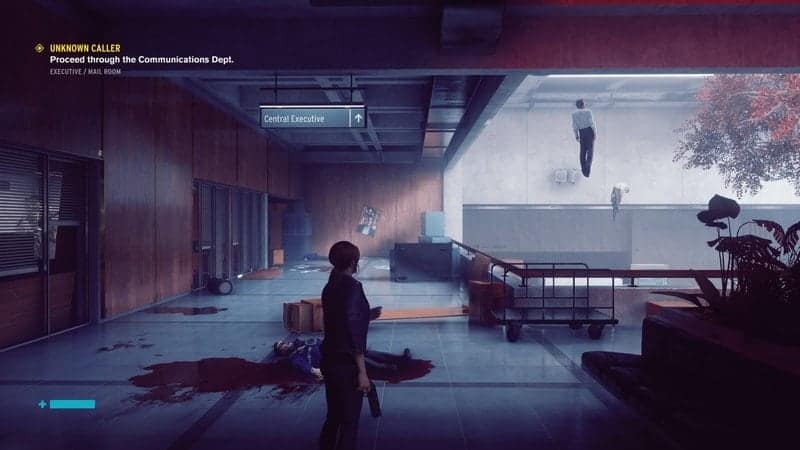 Gameplay Highlights of Control
The sound design and execution of this game are brilliant.
The abstract and peculiar alien world is gorgeous, with a lot of details.
You will get to know about all the related characters through the narratives.
There is a lot of physics involved with the combat scenes, and they can be easily executed using the standard mouse-keyboard combo.
Apart from the main story, there is a collection of enjoyable side missions and campaigns.
Pros: The developers put a lot of passion and hard work into the visualization, which is seen in the elements of the game world. Besides, they have put RTX support, which is incredible.
Cons: The character development isn't that good. Even there aren't any significant characters apart from the protagonist, who is kinda sad.
5. Half-Life: Alyx
---
First of all, this is not a traditional video game. Rather this game is played through VR devices, and you will get a realistic experience. You can say this is the most capable contender on this list to be a perfect adventure game for your Windows PC. There are a lot of actions in this game. The protagonist has to fight with an alien race.
But the game is leaned more towards exploring, interacting with the environment, and puzzle-solving. The story of this game is related to Half-Life and Half-Life 2, and hence if you are familiar with this popular series, you will get extra fun playing this game. Overall this is one of the best adventure games that utilized virtual reality perfectly.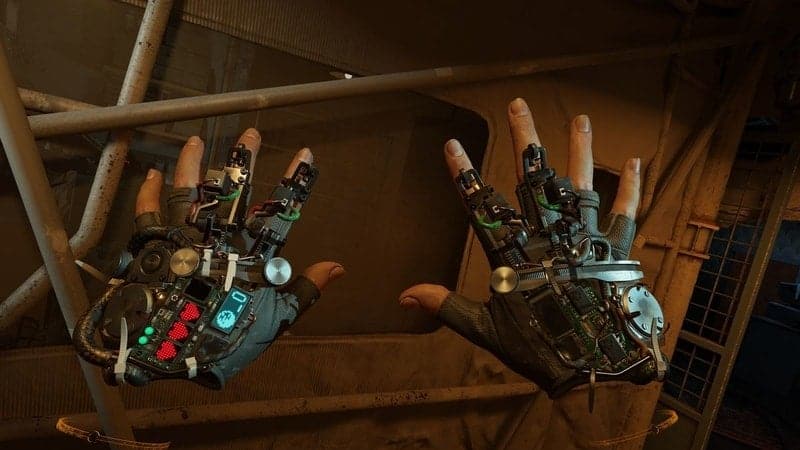 Gameplay Highlights of Half-Life: Alyx
This game is technically much more advanced than the games released these days.
You will get to touch and interact with anything inside the game with the compatible devices.
It will take you to a world full of immersion, and you will face realistic combats with the enemies.
The levels are developed with care, from audio-visual to the gameplay story.
You can build your levels by using the provided developer tools, which is a great addition.
Pros: This can be anyone's first choice of entering into VR gaming. Apart from being a technical masterpiece, this game has also got a decent story and gameplay.
Cons: You have to buy VR devices costing a few hundred dollars to play this game. This is not something that most players can afford, at least right now.
6. No Man's Sky
---
No Man's Sky is a classic adventure game for PC that requires your survival skills and strategies. The most interesting thing about this game is its unique in-game environment. The world has no end, and it can generate randomly over time. This is why every person will see different types of surroundings while playing the game.
The story and gameplay will remind you about some kind of sci-fi movie. The more you will explore the world; it will become more attractive. In the meantime, there will be a lot of objects and surroundings will be generated. So, you will not feel bored at all.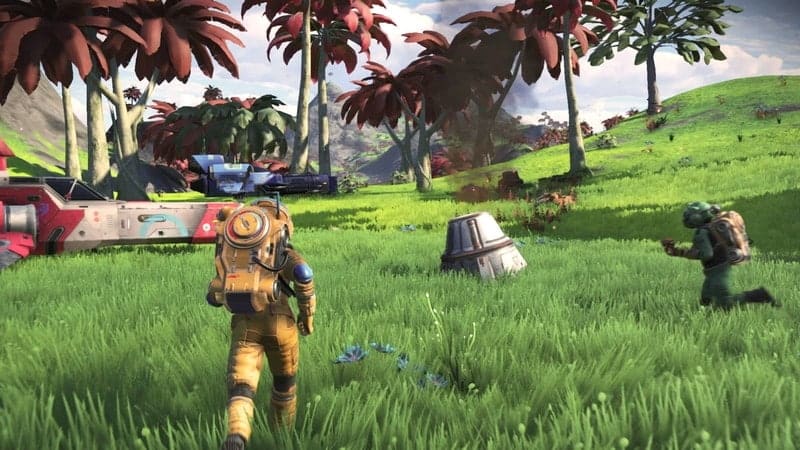 Gameplay Highlights of No Man's Sky
You can play this game both in standard and VR mode.
The developers push regular updates with improvements and new elements.
The controls are quite simple, and you can master this game within hours.
Mesmerizing ambient sounds added a layer of immersion into this game.
You will get to unlock the items by playing the main story and side quests.
Pros: The developer support is great with this game. The regular updates are making this beautiful game even more beautiful.
Cons: Initially, the game was buggy and got many negative impressions. Still, the gameplay is not perfect and needs more improvements.
7. The Forest
---
The Forest was developed by Endnight Game Studios. This is an independent game studio and publisher. The funny thing about this game is that it was designed by only four people in the company. I was quite surprised and impressed by the capability of those talented artists and programmers. The in-game world is not that large, but it's open-world.
The gameplay follows a traditional explore and survive rule. The protagonist of this game is trapped in a jungle after a plane crash, and he has to escape by surviving this hostile environment. The concept is quite common, but the overall gameplay is very enjoyable. Besides, in terms of visuals, the game is neat and much polished.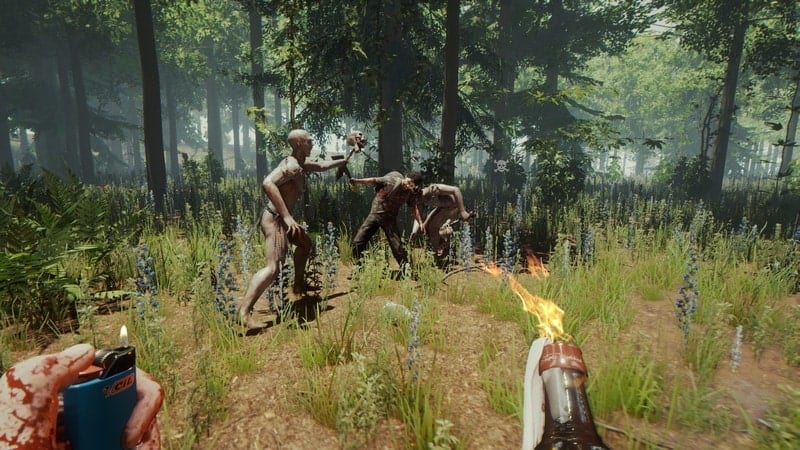 Gameplay Highlights of The Forest
The player can extract woods and create a camp to protect himself from animals.
The synchronization between the night and day is awesome and seems realistic.
You will have to face genetically changed creatures and defend yourself from them.
The multiplayer mode lets you play this with your friends locally.
Sometimes the scary moments will give you a horror game vibe.
Pros: This is not that famous game. However, the overall gameplay is very balanced with decent graphics and background score. And, at a cheap price point, you can't go wrong buying this game.
Cons: The game is very glitchy at some points. Besides, the storyline is not well developed. Therefore, pro gamers might feel bored.
8. ARK: Survival Evolved
---
This is yet another survival crafting game for Windows PC. You will feel like you have sailed for an amazing adventurous journey while playing this game. The name ARK refers to a mysterious fantasy island where the protagonist is stranded. He has to adapt, dominate, and survive this hostile environment to finish this game.
The gameplay seems familiar and too common, right? But don't judge yet. The gameplay is surely different than any other games in this category. The open-world environment is no less than popular story-driven AAA titles. The game features a lot of flora and fauna. Besides, you will see extinct animals like dinosaurs and so on.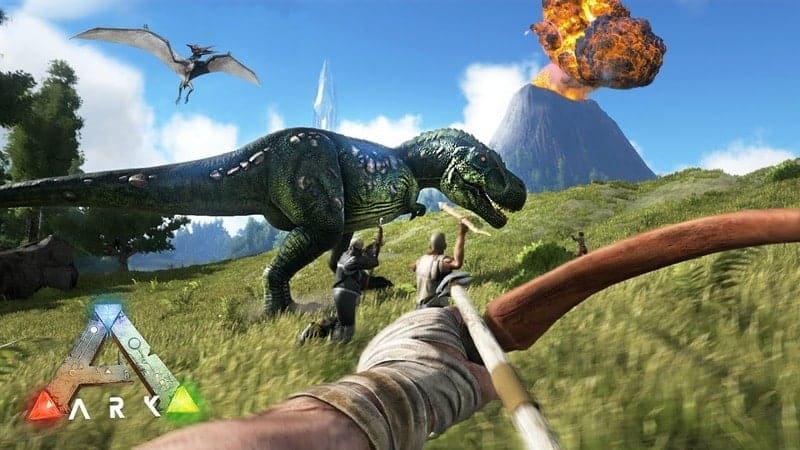 Gameplay Highlights of ARK: Survival Evolved
The temperature and weather simulation is realistic and physics-based.
You can harvest natural resources and can craft armors, weapons, clothing, and shelter.
Taming different breeds of dinosaurs (more than 100) is quite enjoyable.
You can create and manage a tribe. Your friends can join your tribe and get different in-game benefits.
If you are a game modder, you can skin it as you wish using the Unreal Engine Editor.
Pros: The whole game can be hosted on unofficial community-based servers for customized gameplay, which leads to the ultimate fun.
Cons: This game can be addictive. So, beware of it before buying it for your kids. On top of that, glitches will bug you pretty often.
9. Rust
---
Rust is considered one of the cruelest games. It will remind you of the harsh reality of life. As always, this is a typical survival game that requires patience and unique strategies. You will have to fight the in-game hostilities as well as other players. So, you can see that this is much more difficult than other adventure games.
You must kill other players to survive this game. However, you can also create alliances with other players to become more powerful and build a town. This is not a story-driven game, and hence it doesn't have an ending. You can play this game online as an infinite survival game until you are killed by someone else.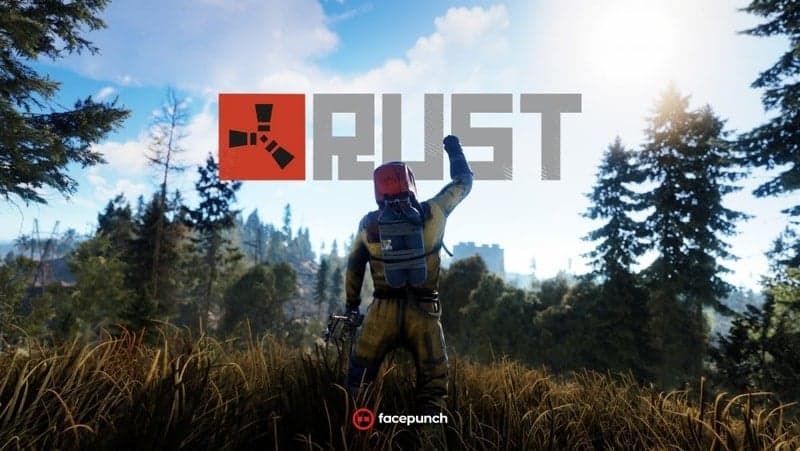 Gameplay Highlights of Rust
Initially, you will be greeted with a rock and a torch with no clothing on your body.
Gradually you will have to collect and craft necessary items from the environment.
The gameplay is somewhat similar to a battle royale with more features and a particular story.
The multiplayer server can accommodate 400 players in a single match.
It has vivid graphics with awesome details, unlike other MMO games.
Pros: The game is a perfect blend of action and adventure. There is a lot to explore on the island, and wandering inside it is very soothing.
Cons: Sometimes, the game seems very messy due to its hybrid nature. If the developers leaned more towards story-driven offline gameplay, then people would have loved it more.
10. Rise of the Tomb Raider
---
Rise of the Tomb Raider is special for the female protagonist and its amazing gameplay and adventurous storyline. Tomb Raider itself is a famous game franchise. On top of this, this game brought huge improvements in visuals and details over its predecessors. The developers published this spin-off as a 20 years celebration of the original game.
Sometimes we see that these types of games developed in a short time are not optimized well. But, Square Enix did a great job optimizing it for the Windows OS. However, the online co-op mode will give you more fun than the traditional single-player mode.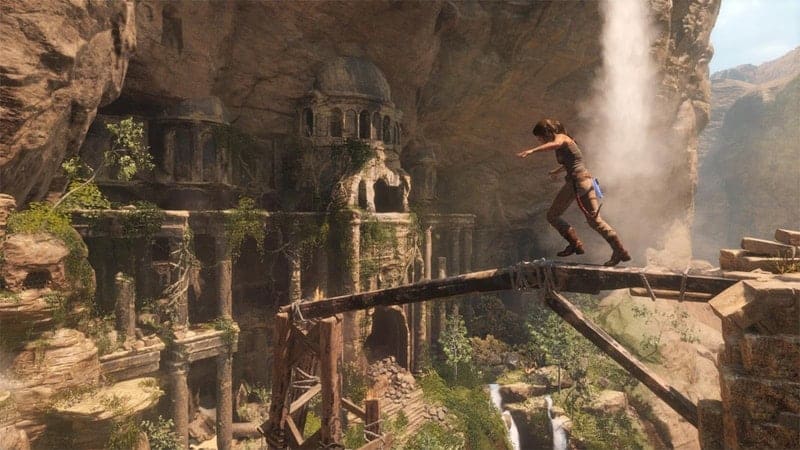 Gameplay Highlights of the Rise of the Tomb Raider
You will have to play as Lara Croft, and your mission is to reach a lost city fighting a lot of things on the way.
Although the in-game world is hostile, you will find many resources to collect and hunt animals for crafting weapons.
The developers put several stealth combat options that are quite fun.
The most impressive thing is the level of design with a mesmerizing background score and a decent amount of challenges.
You can unlock skills gradually that will help you to win against the enemies more easily.
Pros: The story, gameplay, and narratives made this a masterpiece. On top of that, the optimization makes it easy to play on any computer with decent fps.
Cons: This game is more inclined towards exploration and interaction. So, you won't find that many combats. It is very easy to play, and some players find it dull.
Our Recommendation
---
All of the above games are fun and addictive. However, none of them are free to play. You have to pay some bucks to buy the license. Free adventure games are rarely found, and they are not that great. So, if you are not on a budget, then I will suggest you try out Red Dead Redemption or The Witcher 3: Wild Hunt.
They will just blow your minds. Otherwise, if you love soothing exploration with less action, then Death Stranding is a great choice too. Most of the games on this list are currently on discount, so you should grab the chance.
To Conclude
---
Windows OS has a large collection of games. Even if you talk about the adventure category, there is a lot of options out there. My most favorite game may not be liked by you. It all depends on one's personality and mindset. However, I think the above list of the best adventure games for PC will surely impress you. Still, if you are a regular gamer and have any recommendations for this list, don't hesitate to comment below. Happy Gaming.