Open source software mainly is known as (OSS) is used as an open development process. Linux has a lot of open source software. Open source software is licensed software that you will have the codes to modify. However, there are many websites where you can download open source software for your Linux, but it is a little bit difficult for you to find these websites for downloading OSS.
Best Websites for Downloading Open Source Software
Today I am here to share some websites where you can download free Open Source Software without any cost. You can bookmark them if you want. This list is not as per any ranking or popularity, just random sequence. So let's start.
1.  SourceForge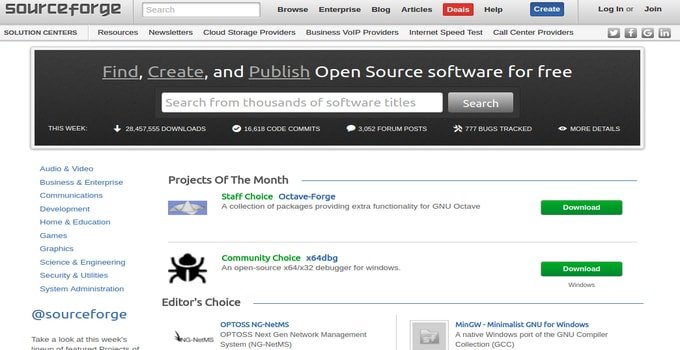 SourceForge is known as one of the best websites to provide free open source software. It will be your premier resource to have open source projects at all. This website has 30 million monthly users containing 500000 open source projects. You can download a lot of open source projects from its homepage. There is a search option there, which helps you to choose your best open source software at all.
You can easily see the favorite download lists of open source software that will help you determine which one is better. You will also see the licensed software based on your operating system. If you are a registered member of SourceForge, you can write a review of the apps like Google Play Store or App Store.
In 2013-14 SourceForge ran the software downloading process with Adware. But when Slashdot Media owns it, software downloading remains free of cost and Ads-free at the same time. The president of SourceForge declared that SourceForge would have a modern look and will become more user-friendly.
2.  BitBucket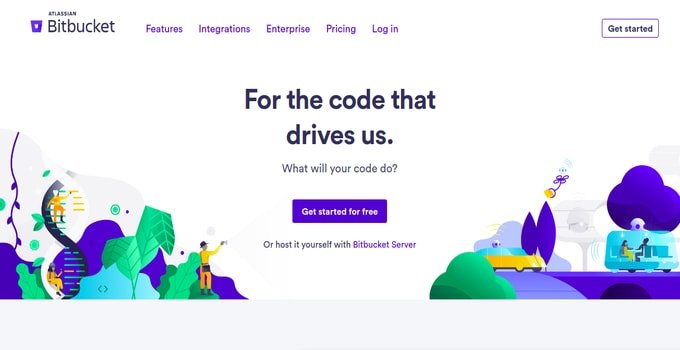 BitBucket is just like GitHub, where users can host their development projects. But it hosts both public and private open source project. So you can understand that it offers a versatile project management system for private uses. But for up to 5 users, it's free. More than 480000 application repositories are there in the hub of BitBucket, and many of them are searchable.
3.  LaunchPad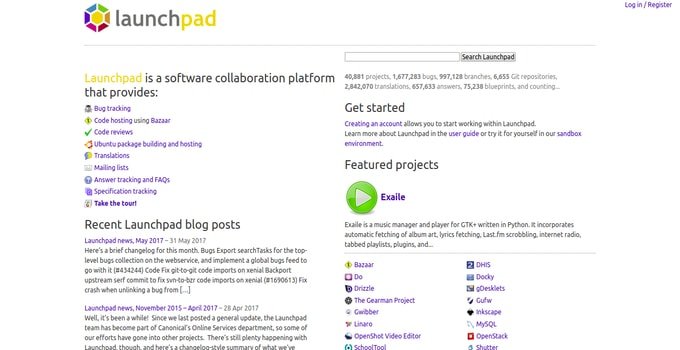 This site mainly focuses on Ubuntu, so I must not miss this versatile open source project hosting site – LaunchPad. It's maintained by Canonical and allows the Ubuntu developer to manage and support the projects that only run on Ubuntu and other Ubuntu-based derivatives.
4.  Tigris
Tigris is a bit different open source software management host site like GitHub or SourceForge. It has a defined small goal – "building better tools for collaborative software development." You will not find any unrelated and dead projects here. Every software development project is reviewed to test the community commitment towards that specific app development.
5.  Github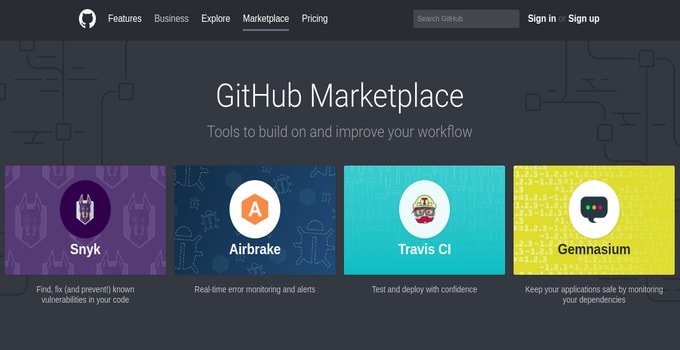 Github is mainly built for developers who like to develop an open source project. This is the place where you can download a lot of open source software for Linux, but mainly it's made for hosting open source code and project development.
Every page is smooth and but not that user-friendly for downloading and browsing software directly. You will have the direct download link for downloading any software from its wide variety of software repositories inside the project page. If you are a developer, Github is the best place for you to develop an open source project.
6.  FossHub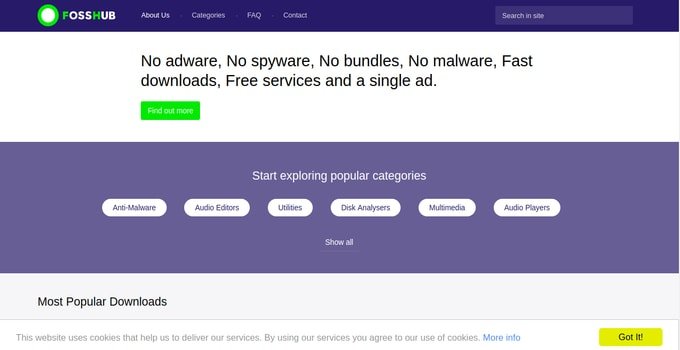 FossHub is another website portal to download free open source software. It was started its journey in 2007 and became a reliable place to download open source projects. However, it provides fast servers that take a short moment to load optimized pages for faster download.
You will get direct download links for any open source software. No redirection will occur at all. The project page will show you the total downloads of the software which you are going to download. You can write a review for the software if you are not a registered member.
Sometimes, FossHub contains some closed source software that makes the user confused sometimes. However, FossHub can be the best place for you to download your favorite open source software.
7.  Savannah
Savannah is a website that will offer you to download a lot of free open source software. It looks like an old-school website, which is not very much user-friendly. However, you can try this website to download the software.
8.  TuxFamily
If you have an open source license, TuxFamily is ready to host your project. At this moment, it has more than 2400 active open source projects.
9.  Freecode
Freecode is one of the best and most significant open source directory sites for hosting Unix and multi-cross platform software. The same owner of SourceForge also founds this open source software website.
10.  BLACKDUCK | Open Hub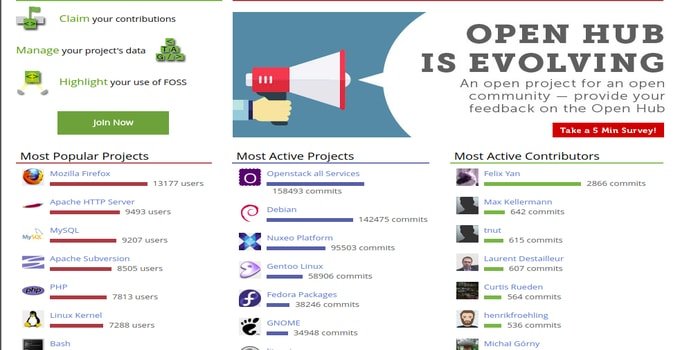 Blackduck open hub is a fantastic and useful directory open source hub. Users can get various information about open source projects like license, language, websites, developer, users ratings, download stats, etc. You can find all the primary developers and open source projects here.
11.  Open Source Software Directory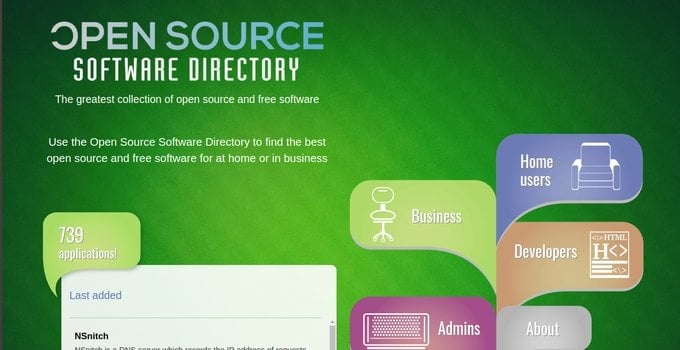 It's an open source directory where users can find a filter system to get the best open source software list. This directory also provides the project site links with the necessary information. It's a great and useful tool site to find the best open source software for home and business use.
Open Source Software Directory
12.  F-Droid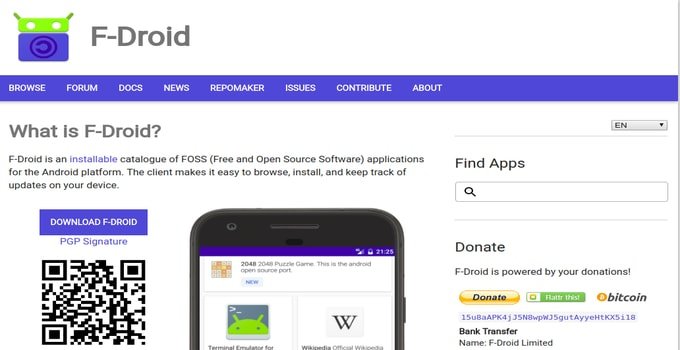 F-Droid is another excellent platform to download free open source software for Android. You will see some best Android software, which you will not get in the Google Play Store. You can quickly browse different categories of an app with the F-Droid apk on Android.
However, if you use this app for downloading open source software, you will update the apps via the F-Droid client. No additional component is required to download apps. You will have a direct link.
13.  AlternativeTo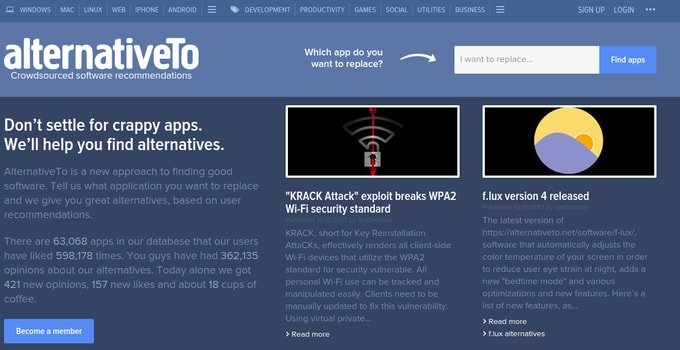 AlternativeTo is an excellent website to download open source software. It has become trendy to the user in recent years, although it doesn't host an open source project.
14.  Open Source Living – OS Living
OSLiving offers the best keyword tool to find out the open source software you are looking for. The goal of this site is to make an archive of the world's best open source software. Users can search by keyword or category to get the best one.
Open Source Living – OS Living
15.  List Of Open Source Programs – LOOP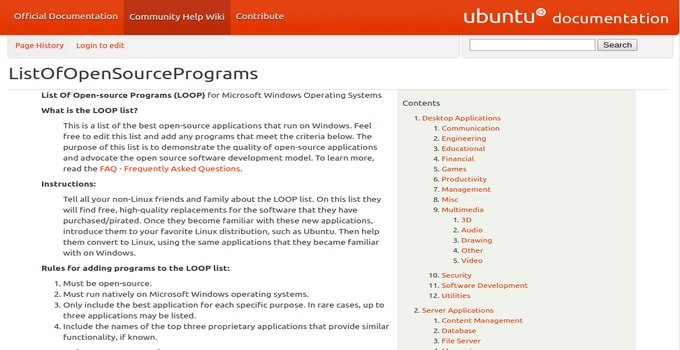 This is a directory of the best open source software which can be run on Windows. It's an Ubuntu site and is mainly created for showing the quality of open source applications. You can find applications based on communication, education, engineering, finance, games, and much more in this free software list.
Final Thought
I think you have a clear concept about the website lists that I mentioned above to download free open source software. I hope these lists will be helpful to you. If you like this article, please share it with your friends. Thank you very much.