English is the international language, and it is needless to say that English language skill is mandatory for any aspect of today's world. But most people who are not native fail to be fluent in English because of their poor grammatical knowledge. It is for sure that you need to improve your skill in Grammar if you want to enhance your complete skill in the language. And some apps can help you improve your grammatical skill. So today, we are going to talk about the best English grammar learning apps for Android and iPhone.
Best English Grammar Learning Apps to Improve Your Language Skill
---
Generally, the best grammar apps have different strategies to teach English Grammar. Most of them cover 4 types of language skills reading, speaking, writing, and listening. However, there are also some apps to take tests on grammatical skills and thus help you check your faults and make the correction.
And we have tried to cover the list of the best English grammar learning apps for both iPhone and Android from different categories. Hopefully, you will get the appropriate app for you and get a fruitful benefit.
1. ELSA Speak: Online English Learning & Practicing App
---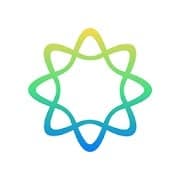 ELSA Speak comes with endless Grammar learning functions to make learning English a foreign or second language. In more than 130 countries in the world, this app provides free services for students and learners. Basically, the full form of ELSA is English Language Speech Assistance.
And its ultimate job is to help you improve your skill in English Grammar. In addition, it helps you to prepare for your next IELTS or similar Language proficiency exam.
Important Features
This app comes with special courses for IELTS, TOFEL, TESOL, TOEIC, and similar English Language proficiency tests.

You can initially use this app to improve your language skill by practicing all the segments of the English language.

There are eventually 1600 Grammar courses available in this app.

AI Speech course is the best part of this app that initially lets you practice speaking in English.

Topic-based language courses will also help you improve your language skill in your own field.
Pros: If you are already a job holder and want to improve your skill in English, you can definitely use this app. In fact, it provides small grammar courses to make things easier for you.
Cons: Here, for some premium courses, you have to wait for the lessons.
2. LearnEnglish Grammar (UK edition)
---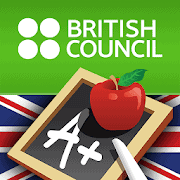 The British Council has got the name of a worldwide English language proficiency tester. And a lot of language proficiency tests, including IELTS, are operated here by the council. And now, it has launched its official language teaching app for both iPhone and Android users.
Learn English Grammar has come to the people for free with the UK edition. And with thousands of practice questions, you can improve your proficiency with this app. Let's see what more it will provide.
Important Features
This app initially provides language tests for people of different proficiency levels. You can indeed find both beginner and advanced level questions.

Questions are prepared with more than 600 grammatical aspects.

You can use this app to practice English Language and Grammar. Then, you can test your progress with tests.

Because of the language difference in the UK and USA editions, this app provides different editions for people of different areas.

This app will help you improve your vocabulary and Grammar as well.
Pros: If you are planning to attend a proficiency test, you can use this app to practice and improve your English Language and Grammar skills.
3. Grammarly – Grammar Keyboard
---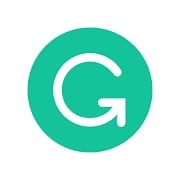 When you are typing on your device, you can have different grammatical issues with the text or content. I have an essential tool that will automatically detect all the issues with your content. I am actually talking about the most popular grammar correction app for written content, Grammarly. It is a tool that won't particularly teach you grammar rules topic by topic. Instead, it will find all your faults and provide the corrections.
Important Features
This innovative writing app will find all the spelling mistakes in your written content and show you the right answers.

You don't particularly write the correct answers by typing the word again. Indeed, this app will automatically change the wrongly spelled words.

Grammarly will detect all the grammatical mistakes and mark them so that you can find them easily.

If there are any unstructured sentences and words, this app will detect them automatically.

It will also find all the punctuation mistakes as well.

Once you activate this tool, it will work automatically. You don't need to open the app every time you need to use it.
Pros: This app will initially show the plagiarism score and the content's readability. Additionally, you can use it on multiple devices from the same account.
Cons: The free version often fails to detect any faults in content. Also, it is not workable for any other language except English.
4. iPractise English Grammar Test
---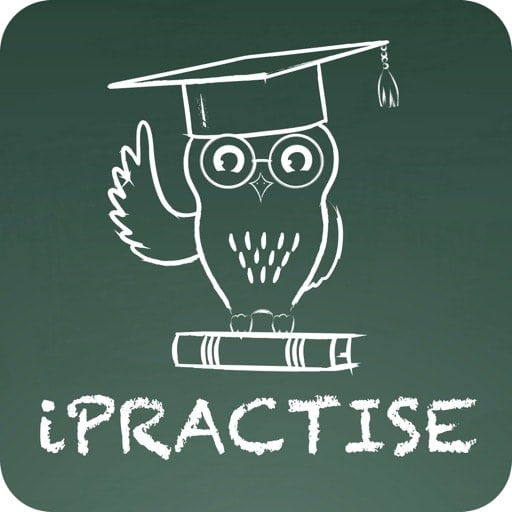 iPractise English Grammar Test is one of the best English grammar learning apps for iPhone users to develop English language skills in no time. This app is built with the Play & Learn style to teach the users in a smooth environment. This means you will find game-like levels to exercise English and also win stars. Besides, it is quite useful for young learners to exercise their English abilities. Moreover, this app is free to use and has an extremely satisfying and unique interface.
Important Features
You can initially choose from 3 difficulty levels according to your need.

The level system makes practice much easier. Besides, it will increase your learning interest.

Privacy can be a major reason to use this app since this app never compromises user data.

It also includes more than 1020 exercises. It ultimately makes learning English Grammar more fruitful.

Question timers will help you to develop quick-response skills.

There is a 'Hint' option to help you when you are stuck.
Pros: All the questions in the app are prepared by educators who are renowned for their English grammar skills. Additionally, this app runs offline and is perfect for on the go.
Cons: The app only runs on iOS 8.0 or higher versions.
5. Johnny Grammar Word Challenge
---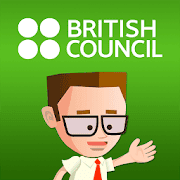 Johnny Grammar's Word Challenge by the British Council is the most effective way to prepare yourself for all English encounters. It will give you various challenges in Grammar to improve your English language skill effortlessly. If you are preparing for any language proficiency tests, then this app can be a great help for sure. Besides, this decent app takes a small amount of memory on your device.
Important Features
You can simply choose and learn English with three different difficulty levels with this useful educational app.

The time-limited questions will eventually encourage you to become more responsive.

This grammar app indeed features a leaderboard. You can share your score with others through it.

You will also earn various badges as you progress in the levels that inspire you to do better.

It provides the right answers to your incorrect responses. So, you will learn the proper answers quickly after making a mistake.

You can initially contest with other users worldwide by its global leaderboard and show your skills.
Pros: This perfect grammar app offers more than 10 separate topics like travel, Food & Restaurants, etc., for practicing English. Additionally, there are 3 learning categories, inclusive words, Grammar, Spelling, etc., to practice and improve the weak points.
Cons: This app needs an internet connection to work properly.
6. Learn English Grammar
---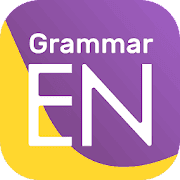 You can now acquire the English language simply by learning English Grammar. It is one of the most beginner-friendly English grammar learning apps. This effective app will ensure your improvement in the grammatical section of English.
Whether you are a foreign learner or a native speaker, this app will be a very effective guide for learning English in depth. Moreover, this would be an excellent help for taking preparation for exams like IELTS and TOEFL.
Important Features
This grammar app initially features lots of colorful pictures along with exercises to make learning easy for beginners.

It indeed comes with more than 20 English grammar units in every test to make you capable of every situation.

You will ultimately improve your language skills with its built-in 2000-plus exercises.

The app features total score and progress analytics to make your exercises a bit more productive.

This app also covers more than 100 Grammar topics. This eventually provides a complete guideline for making your pro.

It will smoothly run on maximum smartphones.
Pros: You won't require an internet connection to run this amusing app. Besides, you will get very simple yet informative explanations of your topic in it.
Cons: The vocabulary updates come less frequently in these English grammar apps for Android.
7. AI Grammar Checker for English
---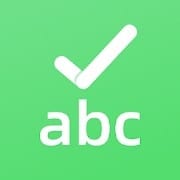 For those who are looking for a more practical English grammar app, AI Grammar Checker for English would be the best option. Like most other grammar apps, this one won't teach you English through step-by-step teaching. Instead, it detects errors and corrects them from your writings.
So this app is suitable for people who know English well but want to optimize their grammatical errors more. Besides, this app may feel helpful in the daily writings of any organization.
Important Features
This app is minimalistic and straightforward. Indeed, a new user can also use it comfortably.

You can simply learn the rightmost pronunciation of any word with its text reading feature.

It apparently provides you with a detailed analysis of your errors with a simple tap.

This app can automatically correct grammatical mistakes. Eventually, professional writers can become more productive with it.

This app also comes with a massive database of grammar errors. So errors can't hide from it.

You can directly search the internet from the app to learn explanations about any error of yours.
Pros: The best part of the app is it includes OCR Text Scanner, which can accurately identify text from anything. In addition, this amusing app can translate any writing in more than 109 languages perfectly.
Cons: This app requires a stable internet connection to work.
8. English Grammar in Use
---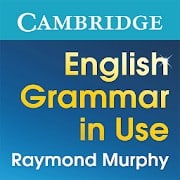 The famous Cambridge University Press offers Raymond Murphy's English Grammar in Use, the perfect app to learn English grammar on the go. This app is primarily based on the world's best-selling book- "Raymond Murphy's English Grammar" and offers similar grammar authenticity. In addition, it includes related pictures according to exercises to make learning comfortable for beginners. It is undoubtedly suitable for learners of all ages.
Important Features
This one-of-a-kind app provides very clear explanations of every Grammar of English.

You can simply develop your pronunciation skills with pre-loaded audio example sentences. Apparently, it increases your listening skill.

Your answer to the questions will be indeed marked automatically, and this app will help you understand Grammar at its position.

This app is lightweight and runs smoothly on almost all Android versions.

The grammar-structure illustration of the examples is easily understandable. Eventually, this structure makes the app helpful for IELTS, CAT, and similar exams.
Pros: A Study Guide will help you choose the grammar units you need to study. Additionally, you will find every feature at the tip of your finger.
Cons: The user interface design may not feel amusing to some people.
Android
9. English Grammar
---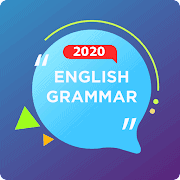 English Grammar from TonyJet is one of the other ones on the list of the best English grammar learning apps with a vast collection of English lessons. There are lessons for reading, listening, writing, and speaking. You can complete these lessons to gain some experience and prepare for a test to judge your improvements. Moreover, this app will also help you to do better in future exams by explaining your errors.
Important Features
The app includes over 5000 questions that are organized by different topics.

It indeed comes with basic and complex lessons that help beginners and professionals.

You can also participate in the practice exercise test to know your skill level.

You'll initially get marks on your test and, according to it and overcome your weaknesses.

There are also video learning options for teaching you in-depth videos.
Pros: The app has a simpler interface, so all the features can be easily reached. Moreover, It does not put much pressure on the device.
Cons: You can't chat with any bot to test your live English skill.
10. Andy – English Speaking Bot
---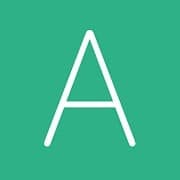 If you feel shy to talk with friends to test your English skills, then try Andy, an English-speaking Bot. Basically, Andy is an artificial intelligence with whom you can chat like a person for as long as you want. It figures out and notifies you about your errors. Moreover, you can also take a test, but the wrong answers will only give you hints. Well, this app is the final recommendation for today. So, make sure to check it properly.
Important Feature
Andy will initially provide daily lessons and explanations about new grammar rules.

There are indeed different games you can play to learn English in this app.

You can ask Andy about new words whenever you want. Apparently, Andy will explain it in short with proper examples.

The app will apparently send you reminders about the previously learned words.

You can also do a Q&A session with it and check your progress.
Pros: Andy provides examples and a short definition of your mistakes so that you can easily memorize them in the future. Also, it will run smoothly on almost all smartphones.
Cons: Sometimes, chatting with Andy may not feel natural.
FAQ
---
Q: Which app is best for learning English for free?
A: ELSA and English Grammar Tests are the best apps to learn English for free.
Q: How to use an app to learn English Grammar?
A: You can use different English grammar learning apps to learn English Grammar. Different apps provide different learning systems. Some will teach you with many small courses, while some will find out your mistakes and provide you with the corrections. Thus, you can learn English Grammar and Language in many different ways using apps.
Q: Is there any app to help in IELTS and TOFEL?
A: ELSA and Learn English Grammar will help you in IELTS and TOFEL examinations. These apps provide test-based questions and let you solve them. Additionally, they will provide you with the corrections to your test. This way, you can practice Grammar for different proficiency tests like IELTS and TOFEL.
Q: What is the best app for students to learn English?
A: ELSA and English Grammar Book are the best apps for students to learn English.
Finally, Insight
---
So, if you can not step forward with the modern world just because of your poor English language skill, it's time to start learning it. And Grammar is the basis of language. So, use the most appropriate English grammar learning apps from the list and improve your skill in the language. You can simply share this content with your children, siblings, and friends. It will help them get a better way to improve their language skill. So, it's for taking my leave. We are hoping for your best.