When it comes to gaming, multiplayer gaming has its own place because it is equipped with the most exciting components relevant to humans. Gaming moments can become more enjoyable and challenging than when you are playing with a computer or AI. In recent times, smartphone gaming has reached its peak as there are many games available now that can be played with your friends or any people available online. But PC is still the best platform to play multiplayer games.
Many companies are also becoming interested in developing and designing new multiplayer gameplay to remain competitive. This article describes the best multiplayer games for Windows PC available currently that are widely played, and you will get competitive players from all parts of the world. 
Best Multiplayer Games for Windows PC
---
Multiplayer games are more exciting as players can surprise you with their tactics that static software just cannot do. Although selecting the best multiplayer games for PC is different depending on the features, they all share a common ideology of interacting with humans. So hold yourself to know about the best multiplayer games for PC and prepare yourself to try one. 
1. War Thunder
---
If you are talking about the free multiplayer games, then War Thunder is undoubtedly one of the best. If you look at the versatility of this game, you will be amazed. It can be played in three distinct modes, which are multiplayer, cooperative modes, and simple player. Besides, the game modes will blow you out with the ballistics modeling and simulation. You will find no other MMO games that come close to the quality, balance, and wide array of vehicles War Thunder offers.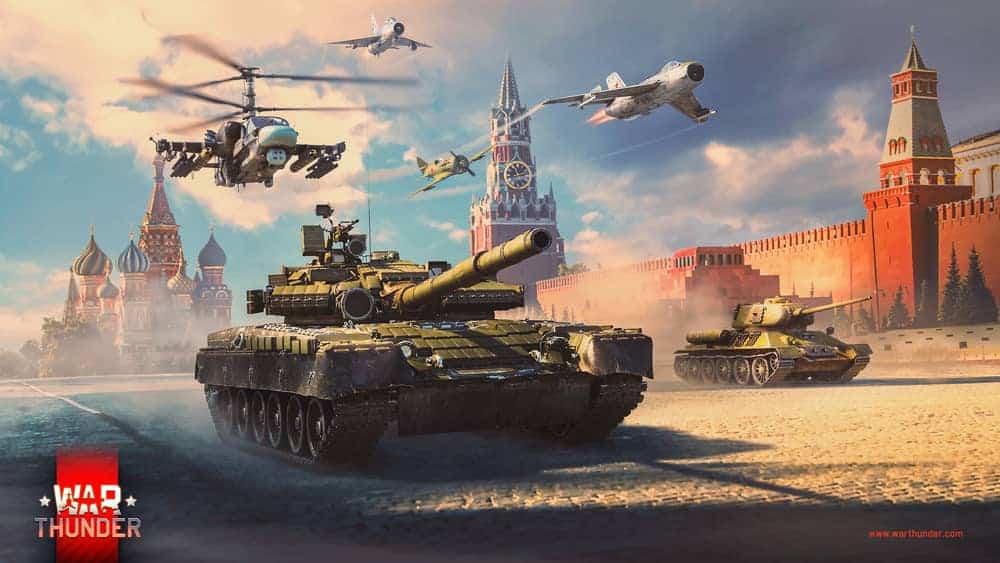 Important Features
The gameplay is designed for both experienced and skilled virtual to cover a wide variety of players. 

Combat planes like Fighters and ground-attack aircraft are created amazingly. 

You will have to make pairs and four-finger formations to fight against the challengers. 

Equipped with the ever-expanding number of aircraft models, while currently offers more than one hundred playable aircraft models. 

You will find a massive number of options to change the view options. 

The damaging system is complex and developed, maintaining the details to highlight the airplane's aerodynamics.
Pros: This game is a pretty good example of how a multiplayer game should be. You will also find many advanced options like playing as a turret gunner or can get the virtual aircraft controlling experience.
Cons: Some planes are sluggish in turns, while machine guns firing slowly is the major downgrade of this multiplayer game for PC. 
2. Onward
---
If you are looking to work with a team to fight against the heat of the war, then Onward can be considered as one of the best multiplayer games for your PC available in the market. The genre of this game is first-person shooting, while it is designed for virtual reality. You will get an ultimate battle experience, which is provided to be the most realistic to date. You will find this game on Steam, along with all the necessary support for all major VR headsets for PC.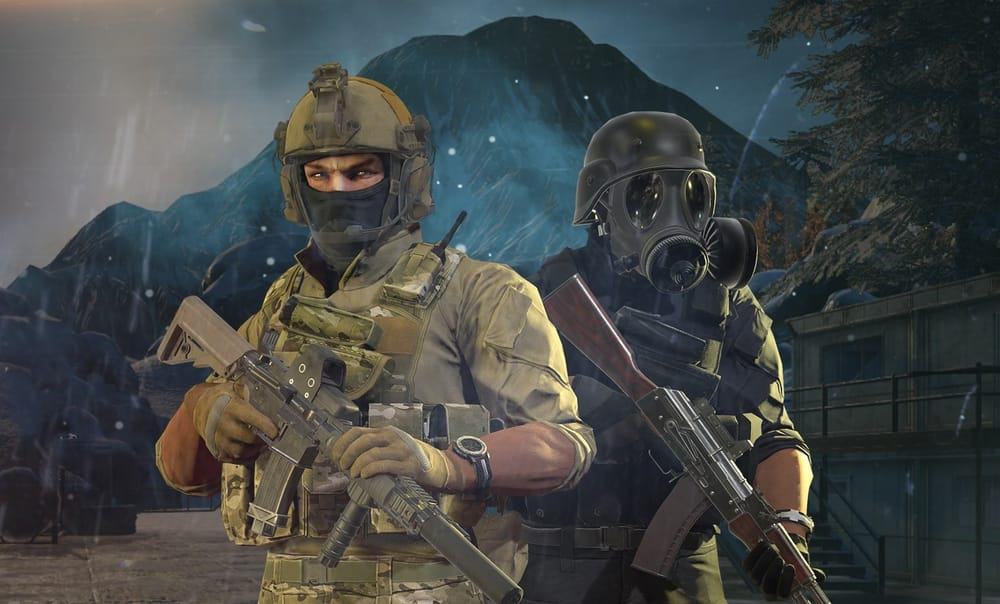 Important Features
You can take on AI enemies for sharpening your skills before fighting against online players. 

The gameplay is unique, while you will find a wide variety of weapons in this game. 

To match your enemies' strategies and skills, you will be allowed to team up with up to ten people. 

Modern weapons like AUG, M16, M1014, P90, and the M249 light machine gun are designed in-depth to look real. 

The players will be able to create their own battlefield by utilizing the custom maps. 

A huge community backs it, and the developers are happy to take suggestions for further development. 
Pros: Every bit of this game is exhilarating, and you can compare it to a slowly pages counter strike, which has been developed to play in VR. 
Cons: The death animations are pretty basic, and you will notice very poor graphics, especially when it comes to AI enemies. 
3. No Man's Sky
---
If you are looking for a multiplayer exploration-survival game, No Man's Sky will be the best fit for your digest. It is developed by the English indie studio Hello Games. It was first developed to play on Windows and PlayStation, but now you can play this game on your Xbox. You will land on beautiful lands and will have to be in a constant fight against aliens and hazardous environmental conditions to remain alive throughout the gameplay.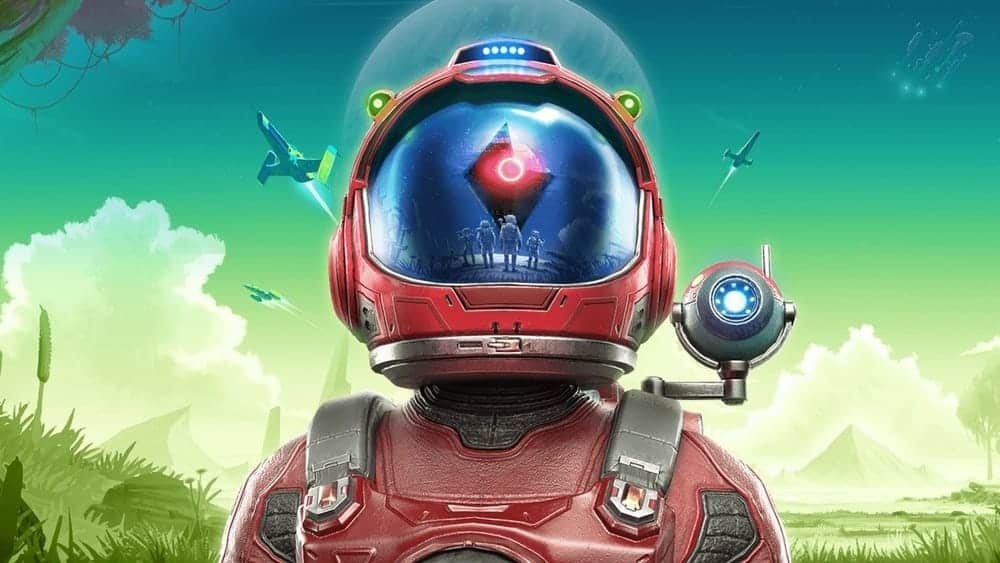 Important Features
It has given the base building a new shape to team up to build even complex colonies from a small place.

You can also build firms around your base and hire helpers to create a mobile base for storing resources.

The inter-galactic missions are eye-soothing, and you cant team up with 32 people together. 

You will also be able to join any intergalactic neighborhood to create a new frontier.

Get a wide choice of missions to share the daunting, surreal, and unpredictable planets. 

The gameplay is so unpredictable that there is no fixed time or place to find a teammate. 
Pros: The best part of this online multiplayer game for PC is it ensures an ever-growing experience through frequent updates and the addition of new features. 
Cons:  The item management process and the user interface is sluggish, while the fundamentals mechanisms will soon become repetitive. 
4. Mortal Kombat X
---
No list for the best multiplayer games for Windows would be fulfilled without a fighting game in it. It was developed by NetherRealm Studios and published by Warner Bros. This game is built using Unreal Engine, and you will experience fluid graphics all through the gameplay. It is the tenth installment of the Mortal Kombat series and can be considered the Mortal Kombat, which was released back in 2011.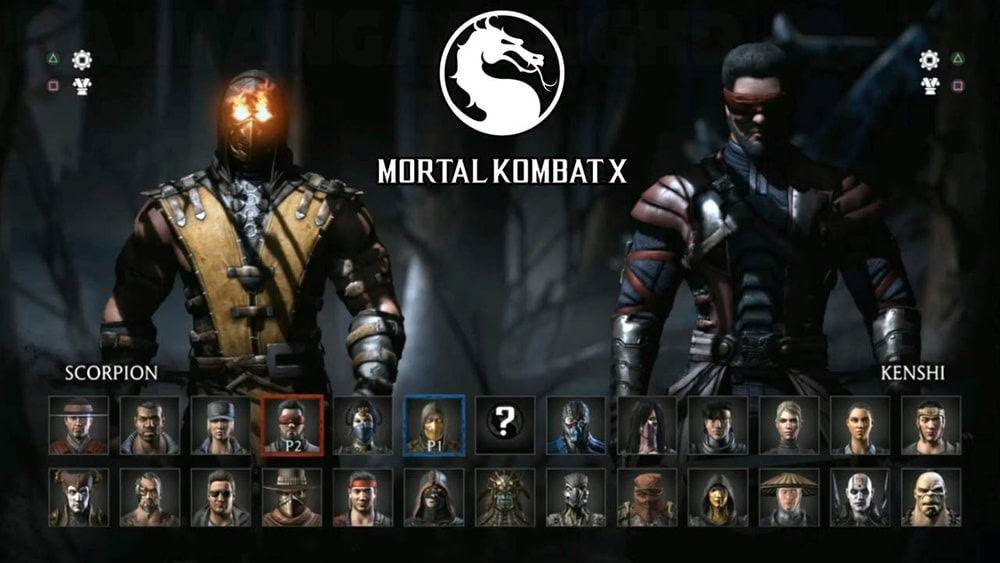 Important Features
You will fight against another player or with the CPU, which allows playing as a single-player. 

Get an opportunity to play with a wide array of characters, and they are customizable also. 

Like the previous generation releases, you will get 4 buttons used for Back Punch, Front Punch, Back Kick, and Front Kick. 

It comes with a newly-established timeline and contains 12 chapters in total. 

Each character is equipped with combos that can be activated by pressing a certain button sequence. 

You will get several skin packs such as Apocalypse Pack, Cosplay Pack, and Medieval Pack. 
Pros: Like its predecessors, this game is extremely fun to play, and this version has added some new characters equipped with new abilities.
Cons: The game is really short which can be finished within approximately 8 hours, and also, this version has excluded the popular Challenge Tower where you could play in Mortal Kombat 11.
5. Unreal Tournament
---
If you consider the games that have made a huge impact on changing the reputation of Online FPS games, then you cannot avoid Unreal Tournament.  With the head-to-head multiplayer deathmatches, this game will take you on an exciting roller coaster ride. On top of that, while chasing power-ups, armor shards, and super-weapons will give you a flavor of ninety's days, the pace, game modes, and map designs will ensure the same quality you can expect from a modern day's game.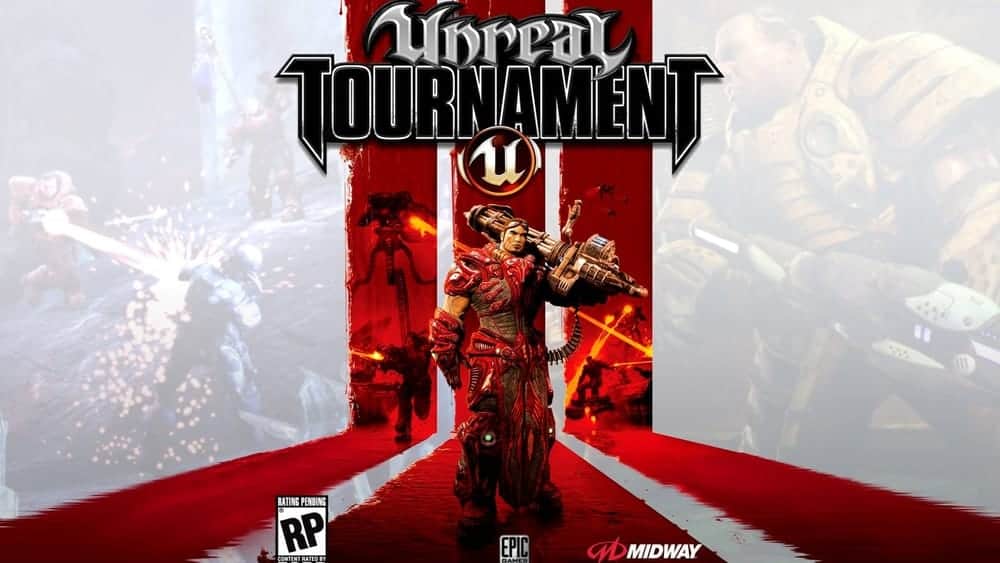 Important Features
The game runs smoothly, and you will get an average of 120 fps on most of the platforms. 

If you decide to turn the full settings on, the game will still run. Meshes, HQ textures, terrain, foliage have been also added. 

Even if you have a crappy internet connection, you will face zero ping loss, making it one of the best online multiplayer games for Windows. 

The developers have tried the best to render a great UI and a clean menu to navigate. 

Weapons such as Shock Rifles are designed pretty well, and you will like the bloom effect. 

A minimum hardware requirement includes 32 GB DDR3 RAM and GTX 780M 4096 MB graphics card. 
Pros: You will be able to get in-game rewards to boost your skill sets, eventually winning online and offline matches. 
Cons: Although there is almost nothing to include as a disadvantage, the frame rate speeds and sound quality could be improved. 
6. Northgard
---
This game falls under the real-time strategy sub-genre, where the players are required to make decisions to advance the game any further. The game scenes, tactics, challenges, and everything will evolve according to your gameplan and the decisions you make in real-time. This game is developed by Shiro Games, where you will have to fight against the threat caused by mother nature. Even the winter can cause severe threats, which can be proved more threatening than an army of axemen.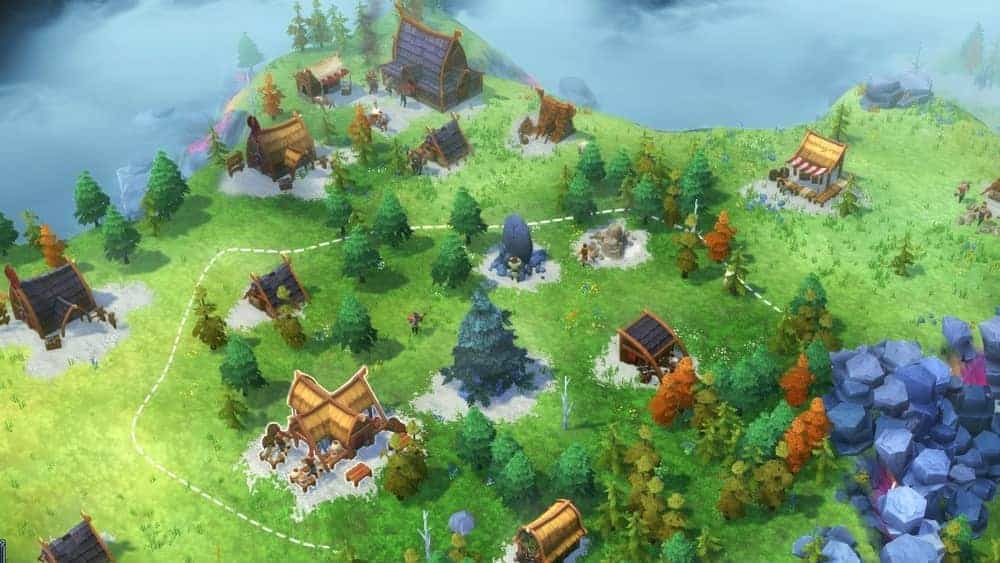 Important Features
You will have to plan to solve the challenges of feeding every villager with a limited food supply.




Harsh production penalties will be there, such as rat plagues, blizzards, and earthquakes. 

The slow pace and relative simplicity of Northgard influenced us to consider this in this list of the best multiplayer games for Windows. 

Multiplayer matches have been taken to the next stage, and it is now more dynamic than the one-note destruction. 

The scary monsters are really cool, while the visuals are simply charming. 

If you have a closer look, you will find many similarities with Viking culture and society.
Pros: You will find much variety in the features, which are often unpredictable and equipped with six clans and procedural generated maps. 
Cons: A few minor bugs and balance issues are still there even after the updates, while the micromanaging can become unintuitive. 
7. Towerfall Ascension
---
It is one of the best co-op games on PC ever released, with a multiplayer capability to team up with up to four persons. This game was first released for the Ouya micro-console, although you can now play this game on any platform available out there. It comes with a wide choice of weapons, but you will have to master aiming in all positions to enjoy most. Besides, it is engaging but easy to understand for most of the people around there. 
Important Features
The most amazing experience you will get while catching your opponent's arrow mid-flight and shooting it right back. 

The gameplay progresses through tiny missions, and you can earn resources to become more competitive.

To make the game more delightful, you will have to produce quick wits and strategy by mastering complex controls. 

Equipped with one-hit kills, single-screen arenas that are more than just move and shoot. 

This game is all about your trusty bow and arrow to blast out your enemies even before they react. 

The heat of battle becomes more surprising as players need to change style constantly on the fly. 
Pros: Payers are allowed to start with three arrows in their quiver, and each player is capable of covering a short dash. 
Cons: If you are playing this game in the single-player mode, the options become limited. Along with enemy archers, you will need to tackle slimes, ghosts, and grim reapers as well. 
8. Apex Legends
---
This is a multiplayer game for Windows PC developed by Respawn Entertainment. If you are looking for impressive free multiplayer games, you can look at Apex Legend's gameplay. Besides Windows, you can also play this game on most platforms, including On PlayStation® 4, PlayStation 5, Xbox One, Xbox Series, PC via Origin and Steam. You can take the amazing experience of shooting in this battle royale game.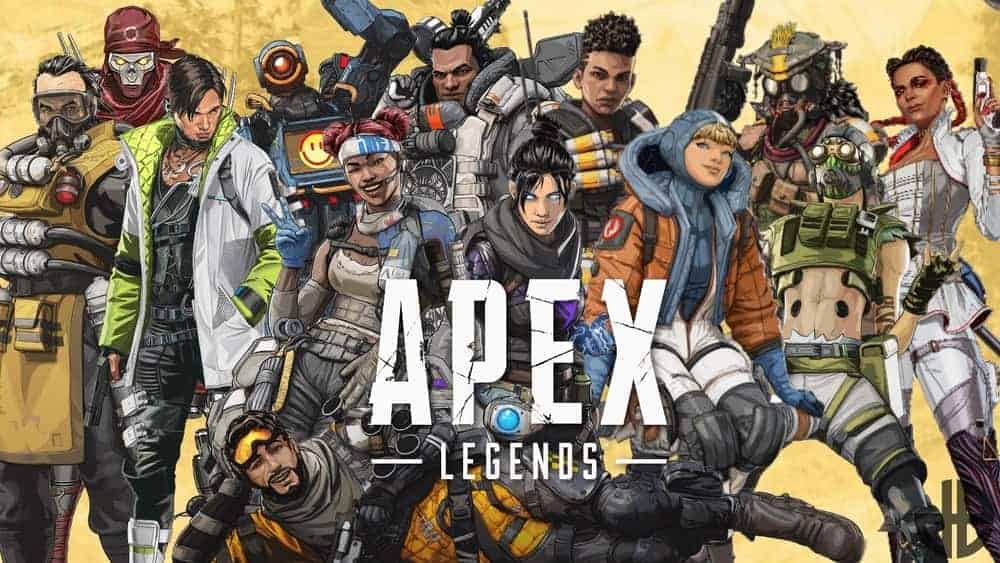 Important Features
Its best feature, "ping system," allows users to use controllers for squad directions, weapon locations, enemies, and strategies.

You can use Respawn Beacons to resurrect teammates, while Smart Comms can help to communicate. 

The intelligent inventory system is also there for managing resources. 

Has introduced an intuitive jumpmaster deployment for collecting drops. 

New legends, fresh weapons, and themed loot can be collected after winning every battle. 

Low hardware requirements have helped this game to be backed by a massive community. 
Pros: Master your Legend's abilities, and you will have to think so fast to survive the Apex game.  
Cons: You will find no solo mode in this game while microtransactions are expensive as you will need to spend as much as 20 Dollars to unlock a new skin. 
9. DOTA 2
---
We have thought in-depth before putting this game in this list of best multiplayer games for Windows as there are so many alternatives are available in the market. Some of the common names are Heroes of the Storm, Vainglory, Deadbreed, and so on. These free multiplayer games are tough to differentiate, but DOTA 2 will be the winner if you consider the number of people playing this game currently.  Also, this game is more complicated but less dynamic than its rivals.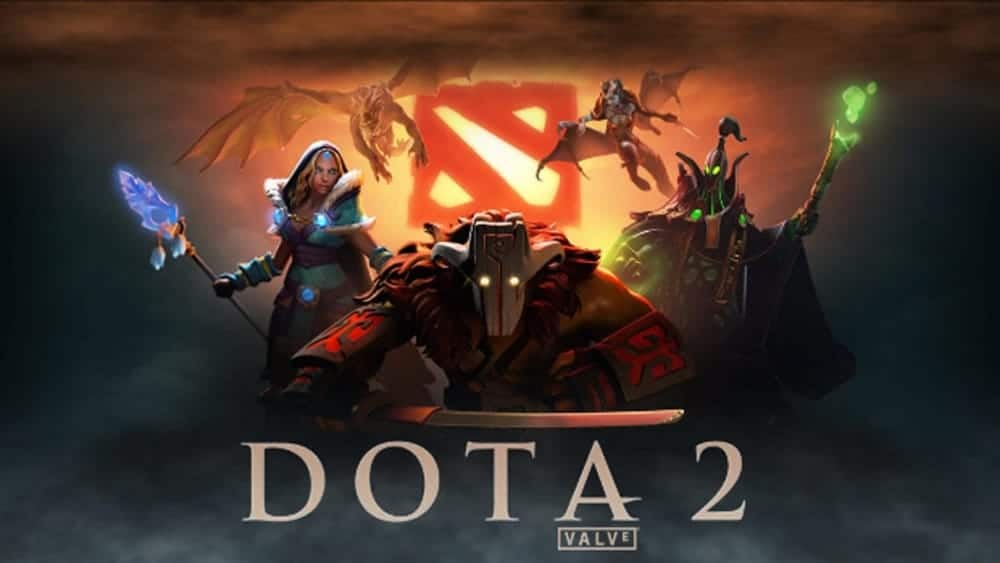 Important Features
Features Spectating lives games and viewing replays through different modes like free camera, follow camera, auto camera, etc. 

The match-Making feature helps you to find your teammates.

You can find important resources from item suggestions and commend players as well.

New features can be added, and options can be activated by using Steam Achievements. 

Players will find a Cosmetic Item Store and can collect items from Steam Community Workshop as well.  

On top of that, you can also run search operations and download the recent game's replays. 
Pros: There are some players who leave the game in the middle, and to restrict them, DOTA 2 has incorporated a secondary low priority matchmaking pool.
Cons: Second playable map and coaching system is still not available, although promised to be included in the coming updates. 
10. Counter-strike: Global Offensive
---
You can not even think about making a list representing the best multiplayer games for Windows without including Counter-strike in it. Being equipped with nine different game modes, Global Offensive takes things very seriously when it comes to multiplayer first-person shooting video games.
It was developed by Valve and Hidden Path Entertainment, and it is the fourth installment of the CS series. Alongside Windows, you can play this game on most platforms like macOS, Xbox, and PlayStation.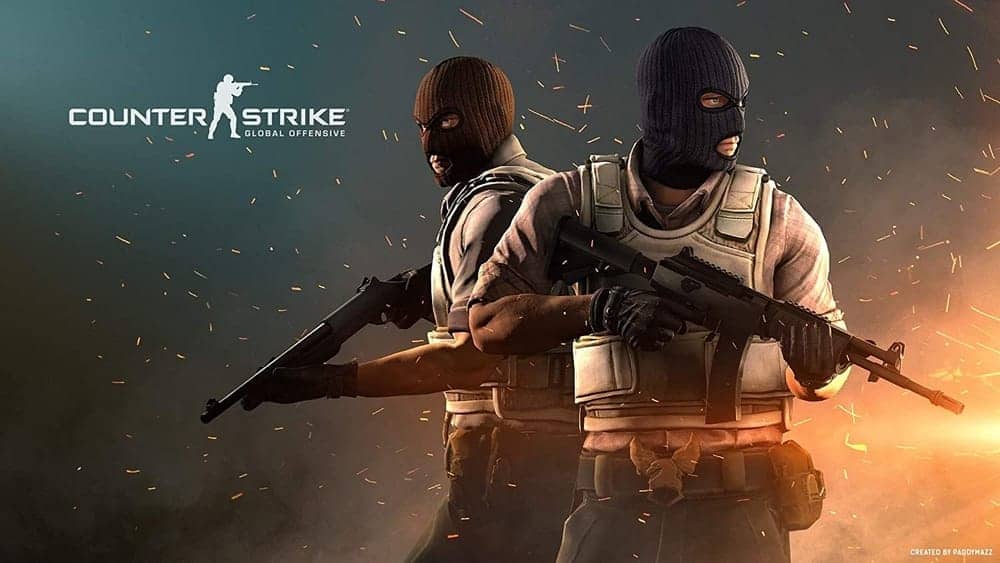 Important Features
You will be able to participate in a team to fight against another team in an objective-based battle. 

It maintains the reputation of CS by delivering r new maps, characters, and weapons. 

The new maps are visually great with Dust, Inferno, Nuke, Train, and more. 

You will also find new game modes such as Arms Race, Flying Scoutsman, and Wingman come with the package. 

GO takes the multiplayer capability to the next level by offering online matchmaking and Competitive Skill Groups. 

Backed by a huge community, so you will get the opportunity to play against the pro players.
Pros: It is a lightweight game with a great collection of actions. Unarmored opponents can be killed instantly, and you can also get a high kill award, which can go up to $900. 
Cons: Servers are usually full of trollers, which often becomes disappointing. Besides, the gun sound is bogus, and smoke can take much longer to be seen. 
Our Recommendation
---
Multiplayer games have become extremely popular as sometimes players are more important than the game. Because a standout title may offer intricate gameplay and glistening visuals, but it is the player who can give more surprises and scheme.
As a result, you will not see any game that will lack multiplayer functionality in the coming future. There was a wide range of options, but we have done extensive research to put the best multiplayer games for Windows PC here in this list. 
Although it was not a tough choice, there were so many things that came into consideration. Depending on the gameplay, reliability, community support, frequency of updates, controls, and the match-making option, I am declaring Counter-strike: Global Offensive as the best multiplayer game you can PC. Although it is mentioned, at last, I have given preference to the relatively new games while making this list.
Finally, Insights
---
If you want to play games and still engage with your friends and family, nothing can beat the genre of multiplayer games for PC. Considering the number of options available out there, picking only ten was much complicated. Again, you may like other genres of multiplier games as the choice of gameplay varies from one another. 
Again, most of these games are available online. So, the hardware requirements are pretty low, which opens up the opportunity to play these games for most people. If you want to take my advice, I want to mention that the community plays a big part when choosing a multiplayer game. So make your decisions carefully, and you can become a part of their community to get an overview as well.