Blockchain technology is mostly responsible for the growth of cryptocurrency in recent years. It can be seen as the record book of your digital assets over distributed and decentralized servers. Peer-to-peer (P2P) topology works as the base of blockchain technology, which eventually makes it secure, immune to attack, and impossible for any individual to control the network. Blockchain specialists may be in high demand if we consider future cryptocurrency boom opportunities. Many blockchain courses and certifications can lead you to a successful career journey and hold a position in this industry.
Best Blockchain Certifications & Courses
---
Blockchain courses are beneficial in enabling you to build blockchain networks and applications. Besides, It is high time to get blockchain certifications to represent yourself as a potential candidate in this domain. Businesses are always open to hiring people, especially for developing blockchain-based technologies to gain competitive advantages.
1. Introduction to Blockchain Specialization
---
The Association of International Certified Professional Accountants offers this beginner-level course. This course is specially designed for people coming from a non-technical background. AICPA tends to bring light on the blockchain technologies incorporated to minimize complexity, anticipate risk, and create accountants' opportunities.
Insights of this course
This course comes with a shareable specialization and certificates, and you will have full control through self-paced learning options, videos, and course readings.
It is designed for working professionals, and no prior knowledge of blockchain methodologies is expected before starting the course.
All the core components of blockchain technology will be covered, and quizzes and assignments will accompany each section to authenticate your learnings.
For better understanding, you will differentiate between pre-cryptocurrency and crypto-assets, along with the fundamentals of currency.
Accounting and finance professionals can get the most out of this course within three months and know the importance of cryptocurrency for businesses.
Security methods and protocols will be discussed so students can identify the security attributes of the crypto wallets available.
2. Blockchain Specialization
---
It is one of the best blockchain certifications available if you consider the intermediate-level courses to achieve a specialization in blockchain technologies. The State University Of New York offers it. The deadlines can be set according to your convenience, which also makes this course flexible.
Insights of this course
This course will help you understand how blockchain can quickly lead us to a paradigm shift in decentralized application programming.
The core idea of automation, autonomy, scalability, and transparency can be achieved by incorporating computational models.
The fundamentals of designing and programming smart contracts will be emphasized to make you able to build decentralized applications.
Cryptocurrencies like bitcoins and Ethereum will be introduced to enable people to understand the blockchain network's working knowledge.
More complex concepts like Remix IDE, MetaMask client, Decentralized Applications, and Truffle IDE will be highlighted as the course advances.
Students will learn all the industry-wide blockchain frameworks and can develop and implement blockchain apps at the end of this course.
3. Blockchain Basics
---
This course can be considered the first step toward blockchain specialization. It starts with the basics, and you will have a solid understanding of blockchain fundamentals at the end of this course. Besides, it can be a great companion to increase your payroll or get a promotion for facilitating your career.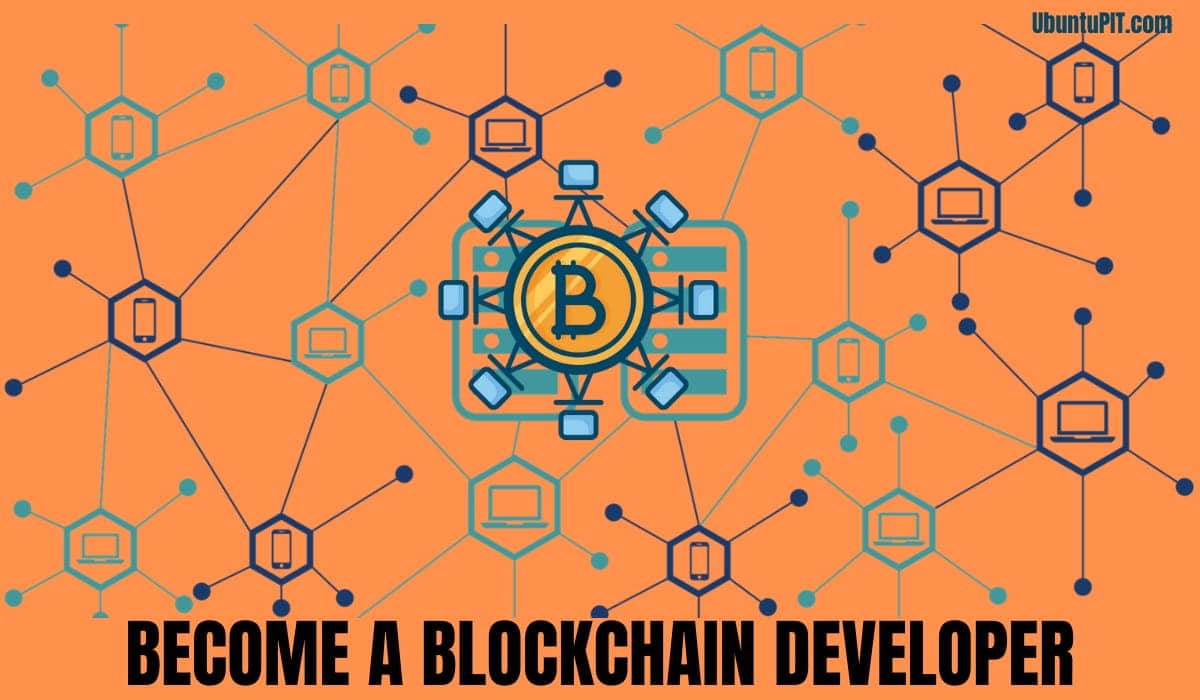 Insights of this course
Bitcoin protocol, and the Ethereum protocol and programming, will be discussed thoroughly to enable you to develop complex applications.
You will gain enough knowledge to manage your personal Ethereum blockchain, create and unlock, mine, transact and transfer cryptocurrencies, and check balances.
The decentralized P2P network will be highly emphasized as the immutable distributed ledger and how the trust model defines blockchain, as discussed.
Blockchain components such as transaction, block, block header, and chain will be highlighted while learning its operations like verification and validation.
Get a chance to work on a virtual machine image specially designed for this course and understand underlying algorithms and the essentials of trust.
This course is for beginners, and the course contents are available online. It will prepare you for the specialization courses like Smart Contracts and Dapps.
4. Blockchain Platforms
---
This is one of the top-rated blockchain specialization courses offered on Coursera. If you wonder about blockchain platforms and how they operate, this course can be the perfect guideline to get all of your answers. It will introduce the broader blockchain ecosystem for a better overview of the technology.
Insights of this course
This compact course on blockchain technology starts by explaining the Linux Foundation's Hyperledger Fabric and Microsoft Azure's Blockchain as a Service.
Augur and Grid+ are the two major decentralized application platforms, and you will learn to implement these on Ethereum and be a participant in these Dapps platforms.
Learn to maintain Privacy, Confidentiality, Escrow, and Multi-sig on blockchain technologies and the challenges and solutions.
Alternative Decentralized Solutions, Interplanetary File System, Hashgraph, and you will learn to see blockchain technologies from a practitioner's perspective.
You will be able to go deep and explore the platforms to any extent after completing this well-designed specialization course.
Unlike other blockchain certifications, it is kept short and simple while it comes with continuous improvement solutions, detailed descriptions, and great videos.
5. Blockchain Revolution Specialization
---
This is one of the highly praised blockchain courses featuring the world-renowned business innovation and technology expert, Don Tapscott. If you look at the course website, you will be amazed to see the number of people who have a pay increase or start a new career right after completing this course.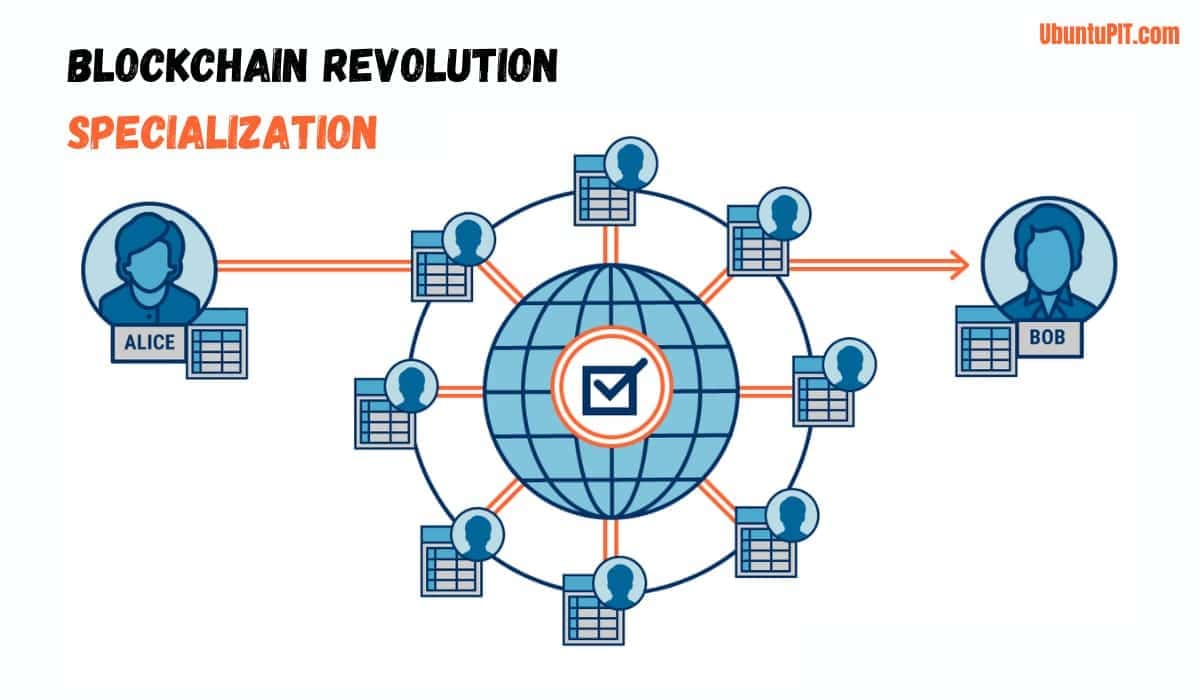 Insights of this course
This course explains blockchain technology and how it works. The course will discuss how the world is changing through the implications of blockchain.
Taught by the author of the best-selling book Blockchain Revolution, while the experts and developers from the Ethereum Foundation will be there.
Get a chance to learn the experiences, best practices, and solutions from the industry leaders from Grid Singularity, Keyless Technologies, and ResonanceX.
One needs to face many challenges in implementing a blockchain ecosystem covered in this course to prepare for the highly demanding jobs.
Seven design principles, and concepts like mining, hashing, nonce, and public-key cryptography, will be taught to understand the blockchain revolution.
It brings light to the smart contract, Dapp, self-sovereign identity, crypto assets, consensus mechanism, and use cases to facilitate the business models.
6. Blockchain A-Z™: Learn How To Build Your First Blockchain
---
This one of the best-selling blockchain courses is designed to make you a hero from zero by covering all the core concepts along with the fundamentals of blockchain technology. It is also accompanied by 14.5 hours of on-demand video and full lifetime access to the course materials.
Insights of this course
Understanding blockchain technology by learning the disruptions can create and implement real-life problems to generate efficient solutions.
Get an opportunity to get hands-on experience by creating your own cryptocurrency and blockchain. Any prior knowledge of python will be helpful to get going.
It directs students step-by-step and goes through each line of code to extract the applied methods and gain practical knowledge to become an expert.
Learn to detect the techniques and situations in the real world where blockchain technologies can be applied and make an impact.
Any Blockchain, Bitcoin & Cryptos enthusiast can take this course seriously if they want to pursue a career in the field of blockchain and cryptocurrency.
You will be guided to learn more about Cryptocurrency Transactions and the underlying theory behind smart contracts for creating your own currency.
7. Become a Blockchain Developer with Ethereum and Solidity
---
If you are a developer and want to explore cryptography and the theory behind decentralized applications, you can definitely choose this course as your guideline. It is an advanced level course, and you should have experience in creating software applications, back-end and front-end development expertise, and so on.
Insights of this course
Learn the basic philosophy behind the blockchain, and Dapps will be covered before building a distributed application from scratch.
You will be guided thoroughly from starting the development of a Dapp to the deployment in the production, unit testing, and writing of smart contracts.
Basic concepts of the Solidity smart contract language and a wide range of Ethereum instances like testrpc, private chain, test chain, and Mainnet will be discussed.
Truffle build is a great testing framework to evaluate web applications' performance, and you will learn to use Truffle build in this course.
Discover various tools for developing your applications, updating the transcript of the chain list, and deploying a chainlist on private networks.
8. Building Blockchain Apps using Ethereum & Hyperledger Fabric
---
When it comes to developing blockchain apps, this course can be considered one of the most organized guidelines available. It outlines all the important topics to light on using the Ethereum & Hyperledger Fabric for building blockchain apps from scratch. Basic programming knowledge will be required.
Insights of this course
While you will be taught all the core blockchain concepts, permissionless and permissioned blockchain implementation will be overviewed for better understanding.
Two of the most popular platforms for developing blockchain apps, the IBM Hyperledger Fabric platform, and the Ethereum platform, will be discussed.
The course contents can become much more complex as advanced topics like the integration of Smart Contract with the current systems will be emphasized.
Get hands-on experience to build your own end-to-end Crowd Funding application using the Ethereum platform and learn to implement chaincode using Node.js.
Understand the underlying methodologies of Blockchain reference architecture and get to know how you can set up Ethereum on local machines.
Learn to build enterprise-level Dapps, components of the Ethereum platform, and the use cases for identifying the necessity of implementing blockchain technologies.
9. Become a Certified Blockchain Developer
---
Blockchain certifications can make it easier for you to get the desired job or get the expected payroll rise. This course is intended to make people ready for the Blockchain Developer exam looking for a certification in the blockchain industry domain.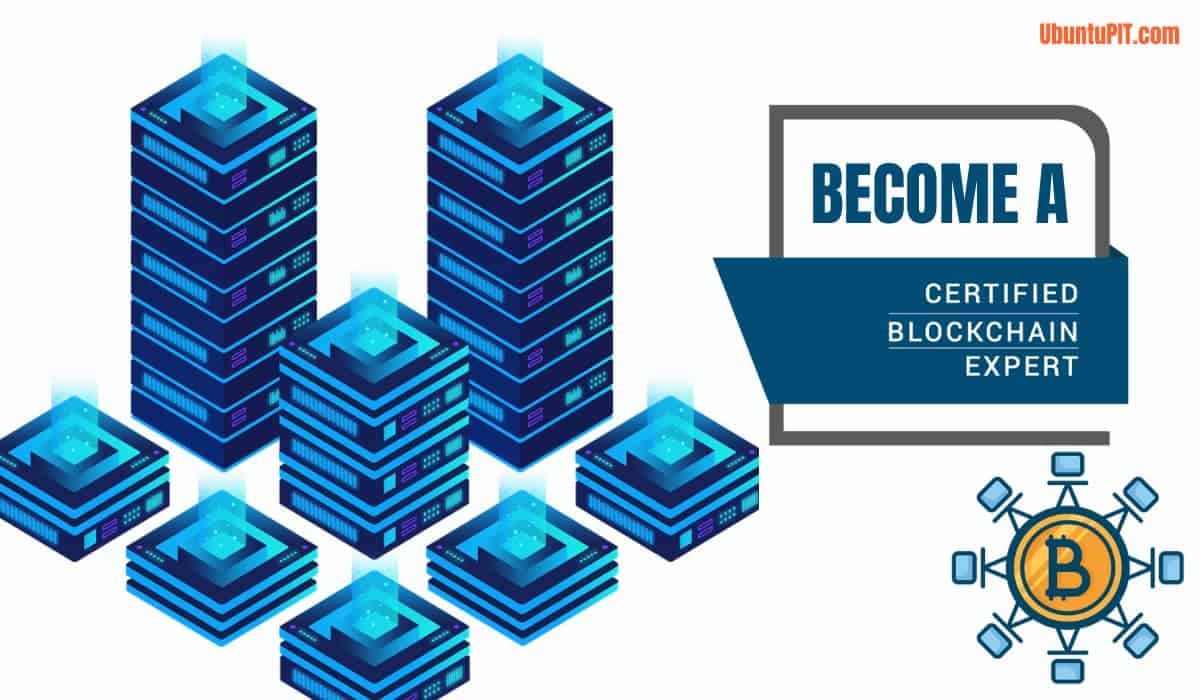 Insights of this course
A basic understanding of Smart Contracts, Smart Solidity, and the Ethereum Blockchain is required to make the most out of this course.
This course goes through each content step-by-step so that you can pass the Certified Blockchain Developer Exam – Ethereum CBD on the first try.
You will learn to Write, Test, and Deploy Secure Solidity Smart Contracts while remaining within the bounds and limitations of the Ethereum blockchain.
Learn to implement Web3 JS and unit test of the Smart Contracts by running the Ethereum Node in the local environments and development machines.
Truffle And Ethereum Development Frameworks and contract development and security will be discussed throughout the course.
If you decide to join this course, you will be glad to know that it offers a $20 discount on the certification exam fee, which costs around $300.
10. Fundamentals of Blockchain: Ethereum, Bitcoin, & More
---
This course is taught by Bettina Warburg, a TED speaker known for her skills in combining the concepts of business, economics, and Blockchain technology. You will learn to define blockchain from your own perspective while designing blockchain and crypto enthusiasts to keep everything simple.
Insights of this course
If you have no prior knowledge of blockchain programming, concepts, or how it works, you can get a head start in this domain through this course.
You will be a part of economists, business leaders, entrepreneurs, and technologists responsible for evolving cryptography and blockchain technologies.
You will learn how blockchain can help businesses fight against identity theft, money laundering, fraud, and other cybersecurity concerns.
The decentralized economy will become a common word very soon, and you can make strategies for your business and clients for this coming era.
Designed for Consultants, Professional Service Providers, CEOs, Boards, Senior VP, and supply chain managers who can see the future of Dapps.
It comes with more than three hours of on-demand video to help the students, and it is currently one of the top-rated blockchain courses.
11. Blockchain Certification from UC Berkeley
---
This is one of the stunning blockchain certifications available on the edx.org website and offered by the University of Berkeley. It emphasizes blockchain technology's power by explaining central ideas, technologies, and ecosystems around this domain. The course is designed for both technical and non-technical individuals, which makes it more interesting.
Insights of this course
This course will cover the fundamentals of Bitcoin and the Ethereum platform, cryptocurrency, smart contracts basics, and how to build apps.
You will understand the underlying theory behind blockchain technology and how it will harness the economy's growth in the coming days.
The course is well-organized, and the instructor has a reputation for making things easily understandable through practical implementation and interaction with students.
You will discover the techniques to destroy and attack Bitcoins. Alternatives to Bitcoin's proof-of-work consensus algorithm will be discussed.
Scalability is one of the major challenges when you are developing decentralized applications. You will learn to generate solutions to face these challenges.
Learn the best practices, bitcoin's regulation, and implications for anonymity for future work scope to build a successful career in this domain.
12. Professional Certificate in Blockchain for Business
---
If you are looking to earn blockchain certifications and are a working professional or businessman, you can look at this LinuxFoundationX's Blockchain for Business Professional Certification course. Even if you know nothing about blockchain, this certification course will greatly help you understand the blockchain mechanism.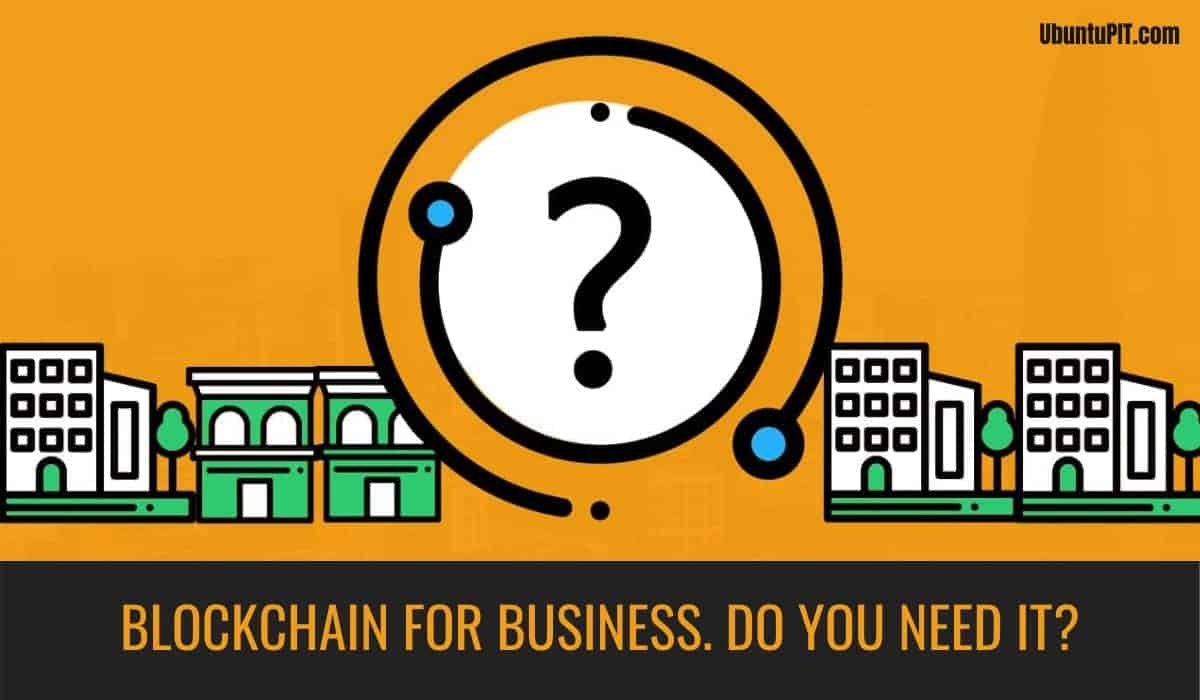 Insights of this course
It is a great course for entrepreneurs to enable them to know how blockchain can create disruptions and what are the best use cases and applications as well.
Discover the existing blockchain projects and cross-industry use cases to understand how usual business scenarios can face challenges by incorporating blockchain.
You will be guided thoroughly in each step. A wide range of frameworks and widely used tools will be introduced to make you comfortable with the concepts.
Emphasizes the technologies of distributed ledgers to make students understand the building blocks clearly and the potential use cases for making an impact.
Each section of this certification course is accompanied by many assignments, quizzes, and hands-on experience to prepare you for real-world challenges.
You will be taught to use multiple frameworks, such as Hyperledger Sawtooth and Hyperledger Fabric, to build customized Dapps according to the requirements.
13. Blockchain Technologies and Applications
---
If you manage a business or an organization leader, it is important to understand how blockchain can plan a crucial role in adding a competitive advantage to your business. This interactive course will help you dive deep into the blockchain applications and frameworks used for business and society.
Insights of this course
You will be able to see blockchain technology from a business leader's point of view while it is taught by one of the renowned Berkely faculties.
Learn the best use cases across different industries, such as the financial sector, supply chain management, healthcare, enterprise products, and consumer products.
Students will have an exclusive opportunity to join the faculty members to gain information and knowledge from the business leaders and gain knowledge.
The course will advance through a case-based approach while featuring the cryptocurrency network and strategic applications of blockchain.
You will also learn about the privacy concerns and security issues that should be considered while developing decentralized applications for good.
Besides, at the end of this course, you will build cryptocurrency wallets, create your own cryptocurrency, and create your own blockchain.
Enroll Now
14. Blockchain and FinTech: Basics, Applications, and Limitations
---
Unlike other blockchain courses described already in this list, this course brings light to a wide range of concepts, the pros and cons of the blockchain platforms, and what are the applications that suit this technology best. It will let students know the boundaries and major concerns of the existing blockchain technologies.
Insights of this course
You can expect to understand all the building blocks while how fundamental algorithms and cryptographic primitives work together will be discussed.
Learn to make the entire system safe and look at blockchain's downside regarding criminal activities, ransom, and money laundering problems.
This course will help you differentiate between the most used frameworks to choose your organization's best one.
The University of Hong Kong offers it, and if you can complete the course, you will get an instructor-signed certificate, which will be shareable online.
It talks about the decentralized ledger (transaction) systems a lot and represents how cryptocurrencies in many industries will expand in the coming days.
15. Blockchain Certification – (Blockchain Council)
---
If you are a blockchain expert, you should attend this one of the best blockchain certification exams to authenticate your skills and expertise. This certification will help you reach your expected growth of income or start a new career in the blockchain industry. Besides, this course will be a great guide to revising all the core concepts once again.
Insights of this course
This course is distributed in six important models. To pass this exam-based certification program, you will learn and practice specific topics in each module.
It will enable you to become a master of all the basics, intermediate, and advanced blocks of blockchain technology and use cases across different industries.
You will be able to design and create blockchain-based applications as you will get an opportunity to work closely with the product teams after finishing the course.
Deep dive into the blockchain's core features to learn about different implementation techniques and deployment methods to develop a blockchain enterprise.
If you are looking to gain some industry experience, this is the course you might be looking for, as there will be many projects and practical problems.
The best part of this course is you can contact the instructor anytime, and if you have any queries, you can ask and get your answer within a short time.
16. Blockchain Developer Nanodegree Certification
---
This blockchain certification is the best suit for you if you want to explore the blockchain development industry to improve your career. It is one of the widely known blockchain certifications to authenticate your skills in this domain. It is an intermediate-level course, and prior knowledge of Node.js and LeveldB will be required.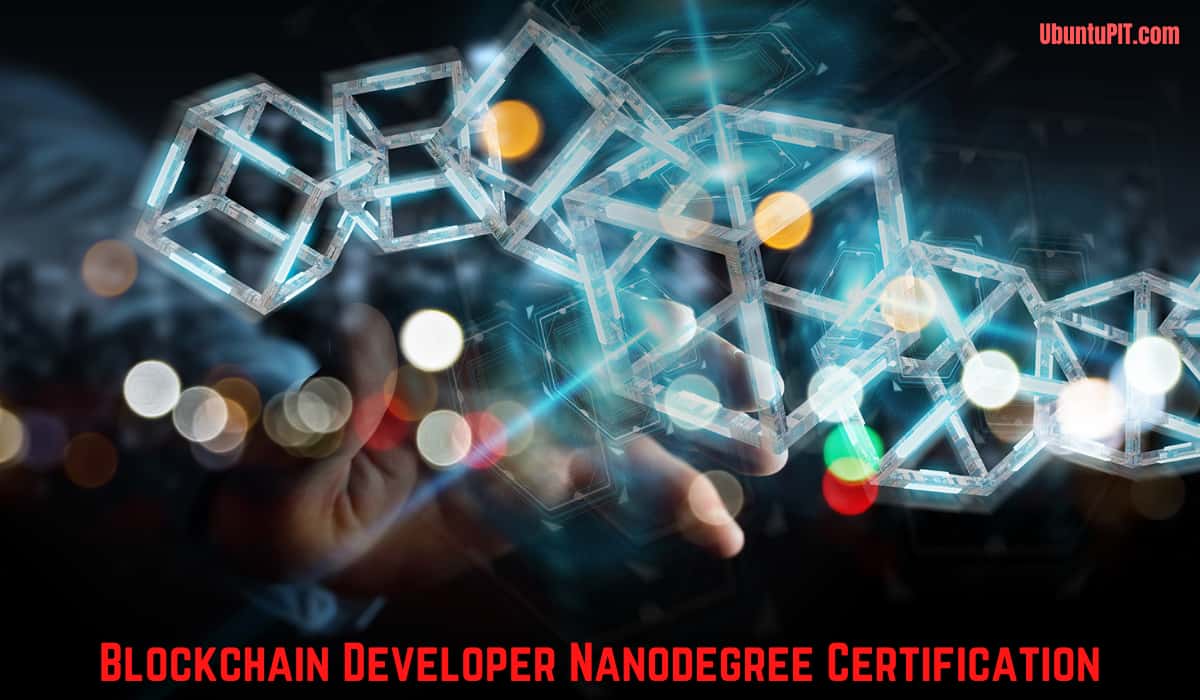 Insights of this course
This course can be considered a bridge between industry leaders and blockchain developers. You will have access to gain knowledge from the experts.
All the projects are designed to collaborate with experienced blockchain experts and business individuals to understand the core concepts better.
You will not only learn the fundamentals of the blockchain framework but also will be able to create private blockchain and secure digital assets.
Blockchain identity will be highly emphasized while you can explore the Ethereum platform, privacy, security, and decentralized file management.
Smart Solidity and Smart Contracts will be discussed to provide a taste of the second generation of blockchain services and enhance your skillset to a great extent.
Learn to develop decentralized applications by triggering autonomous actions depending on specific conditions, external triggers, and payments.
17. Blockchain Developers Guide: Ethereum & Solidity
---
It is one of the unique blockchain courses available out there. You can find this course on Udemy, which solely focuses on Ethereum and Solidity along with Smart Contracts to enable people to develop production-ready decentralized applications based on blockchain technology. Course contents are organized and come with lifetime access.
Insights of this course
Understand creating an application as a developer using Ethereum Accounts, Interfacing with Ethereum Networks, and Metamask Setup.
Students will be able to design, test, and deploy secure Smart Contracts while the latest version of Ethereum development tools will be discussed.
Besides, you will be able to build interactive front-ends, create Local Contract Instances, render contract data, and deploy lottery contracts as well.
Receive hands-on experience by solving real problems with contracts, Creating Struct Instances, Refactoring to Mappings, and Testing to Factory.
Ethereum project infrastructure will be introduced to run simple compilation, test warm-up, test mappings, complete end-to-end tests, and refactor deployment.
Later, you will be guided to the most advanced multi-page front-ends. As a part of this, you will become familiar with React, Boilerplate Projects, JSX, and so on.
18. Blockchain for Beginners & Experts
---
You can probably guess the contents of this course from its name. It is designed to educate both beginners and professionals working in this domain for a long time. Although it starts by covering the fundamentals, the complexity can go up to any extent as the course advances.
Insights of this course
If you look at the number of students who have already enrolled in this course, you will be amazed, and a ton of positive feedback proves its quality.
The course content is optimized and delivered in an interactive way to understand the fundamentals within the shortest possible time.
You will learn to generate and complete trading using cryptocurrency after the successful completion of this course.
One of the blockchain leaders instructed this certification course, and the course has been offered for free since it was released.
Get an overview of how to implicate decentralization, and encrypt data storage so that you can understand the building blocks of mining.
On top of that, the most advanced topics like cryptography, distribution, and smart contracts will be represented later in the course.
19. Ethereum Blockchain Developer Bootcamp With Solidity
---
If you do not want to waste much of your time looking for a perfect course on blockchain, you can choose this course as your guideline. It brings all the important topics on tinder under one umbrella, and you can expect to learn everything related to blockchain within this single course.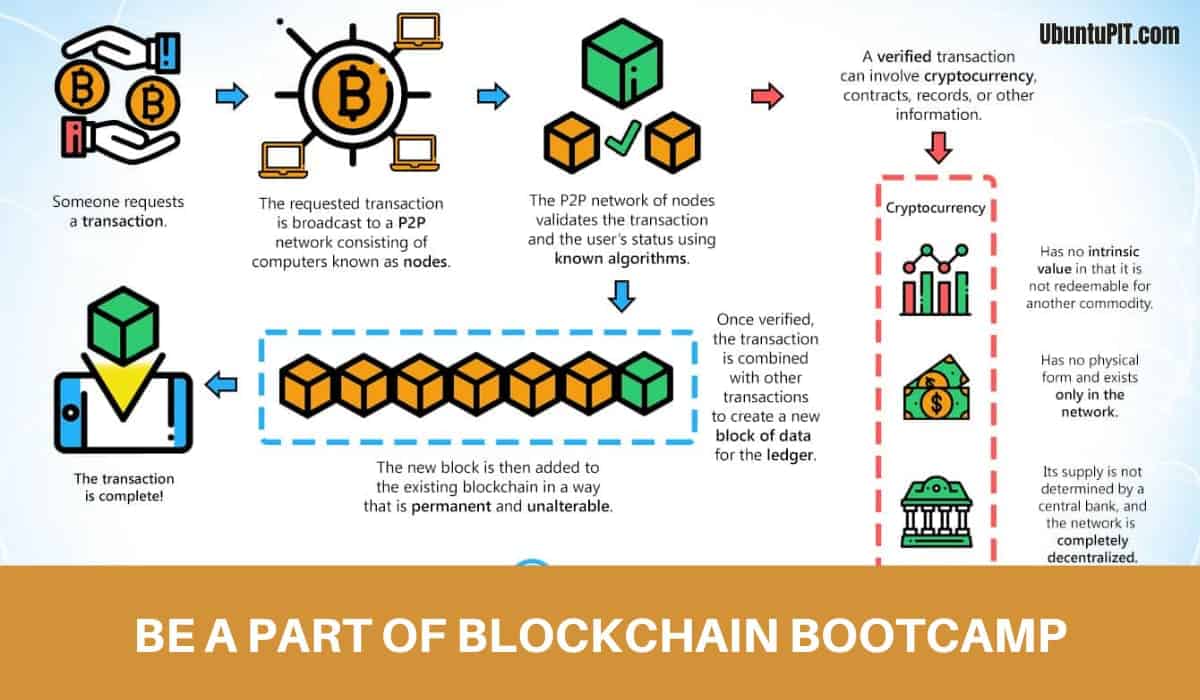 Insights of this course
It is intended to provide the fundamentals of blockchain and let you have practical experience, as you will need to do a lot of coding in this course.
Although no prior knowledge is required, concepts like decentralized application development on Ethereum, Solidity language, and Truffle framework will be covered.
Learn to use Web3 in real-life projects and use Ethereum's Major Core Development Tools to know how Decentralised Technology works.
Represents blockchain at the Theoretical & Practical Level. Unlike other blockchain courses, it will enable you to earn money from writing blockchain applications.
This course provides detailed instruction on the Structure Of Solidity Code, and you will become an efficient developer working with Truffle & Teams.
The course ends with a final project where students will need to tokenize assets using OpenZeppelin and Truffle to validate their skill sets.
20. Blockchain Programming
---
This course is designed for programmers and developers with vast experience writing applications and software. If you know python, it will be beneficial for you to get going with the course, as this course will guide you to build blockchain and cryptocurrency from scratch.
Insights of this course
This course will start with python's pretty basic concepts, such as functions, loops, If Statements and Modules, catching errors, handling exceptions, and libraries.
Asymmetric encryption, digital signatures, test-driven development, module installation using PIP, and verification methods will be discussed in this course.
As the course advances, it will take you to the core of blockchain as you will discover topics like Hash functions, Cryptographic hashing, and Computing hash with Python.
Transaction holds a great portion of this course, and you will learn Transactions using.
Multiple output addresses and Multi-signature transactions.
Learn to secure a public transaction ledger and know about the Decentralization and The Dark Side of it for security and privacy concerns.
Communication parts will be highlighted, and concepts like building server and client, Miner and Wallet, and creating a socket communication will be represented.
Finally, Insights
---
Blockchain is the greatest disruption after the internet. More businesses are looking to transform into blockchain technology to have a competitive advantage and make efficient and sustainable decisions. As a result, it has opened new doors for people looking to start their careers in a prospective domain.
Blockchain is going to lead the Economy and Finance in the coming days. As a result, blockchain certifications can establish you as a strong contender in job interviews. You can choose any of the blockchain courses mentioned in this list according to your convenience and deep dive into the field of cryptography and blockchain technology.