Blue Prism is undoubtedly the best software available if you want to incorporate an agile and cost-effective manner to automate business operations. This is a Robotic Process Automation that is widely used by enterprises worldwide. While it is developed in a java programming language, it also offers a drag and drops visual interface for easing the work process. Blue Prism certifications are designed to develop your skills when installing, designing, architecting, developing, and configuring blue prism applications and environments. Besides, many Blue Prism Courses can boost your knowledge and prepare you as a potential candidate for job interviews and examinations.
Best Blue Prism Courses & Certification
---
We have collected all the best Blue Prism courses and certifications under one umbrella. However, before enrolling in any course, one should always consider their objectives, requirements, exam costs, and prerequisites for the best outcome. The availability of flexible deadlines can also play an essential role for working professionals. 
Blue Prism Certifications
---
To build a Blue Prism career, you should look at their website's official Blue Prism certifications. These certifications are globally recognized and can help you authenticate hands-on experience and expertise in your chosen field. Look at the list below to get all the specializations, and choose your track carefully.
Blue Prism Developer Certification

Blue Prism Solution Designer Certification

Blue Prism ROM Architect Certification

Blue Prism Professional Developer Certification

Blue Prism Technical Architect Certification

Blue Prism Installation Engineer Certification
Any of these Blue Prism Certifications will help you discover a new Robotic Operating Model. Kickstart your career with these prestigious badges, verifying you as a pro player in this domain.
On top of that, you will be a strong candidate ready to claim the space with validated skills in the competitive blue whale market. No matter who you are and what academic background you are coming from, these certifications are designed to create new opportunities for an enthusiast and ready to accept new challenges.
Best Blue Prism Courses
---
Let us move forward to let you know the best Blue Prism Courses now, which can guide you to the ultimate joy of success. We have had a tough time finding the best guidelines for you. We also had to remain focused on the level of the complexities to make it comfortable for all levels of learners. To make your life more comfortable, we have also inserted the enrollment links so that you can start immediately or check out the tuition fees for sorting your budget.
1. Blue Prism Developer Certification AD01
---
From the name of this course, it becomes quite understandable that it will be your guideline if you plan to sit for the Blue Prism Developer Certification exam. Besides, it is backed by many students and completely covers the syllabus within a short time. It is managed through complex engagement delivery to ensure the best humanly possible outcome.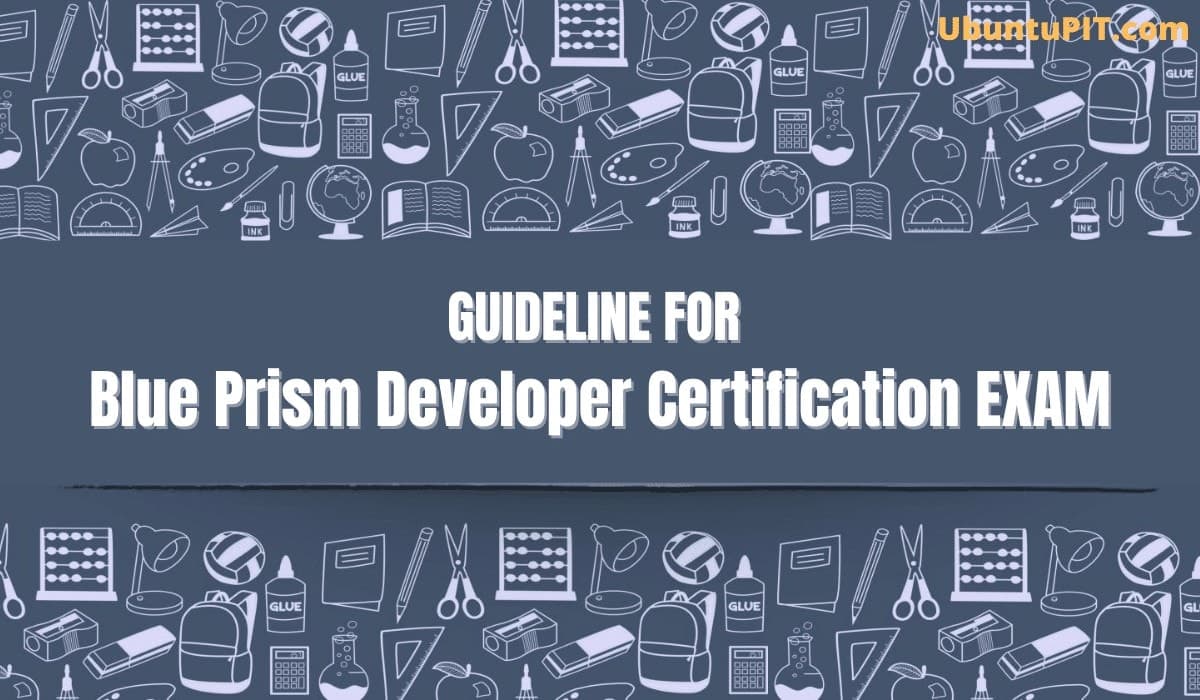 Insights of this course
Suitable for beginners focuses on helping students clear the most basic certification offered by Blue Prism in the developer track.

It sticks to a specific set of topics to keep the delivery simple, while basic concepts of data structures and data functions will be covered.

Then it advances to enable you to learn how to debug and will provide a debugging cheat sheet along with the IsStopRequested Cheat Sheet.

Process Flow Decision, Environment, and Session Variables will be introduced, and a cheat sheet accompanies it to make your life easier.

You will explore the Blue Prism templates, while this course will also talk about Logging, using stages, and using the attributes correctly.

Students will also get information about various run modes, global send keys, wrap-up, and queues, such as priority, tagging, and filtering.
2. Introduction of Blue Prism
---
LinkedIn is a great platform to showcase your skills and the knowledge you have gathered over the years. On top of that, it is known for the job opportunities it can create for individuals depending on the expertise he/she has enlisted on the profile. This course is a beginner-level course with certification and offers LinkedIn learning. You will also be able to share your certificate online anywhere, anytime. 
Insights of this course
It will be a good introduction for beginners to know about the Blue Prism components, Robotic Process Automation, and what you should know about it.

You can access this course using a tab and even mobile, making it flexible for the students, while a project is also included in this course. 

One of the easiest Blue Prism Courses available out there to start your journey in this domain of process automation and high-value transactions.

At the end of this course, you will interact with the web applications while setting up the Object and Application modeler will be discussed.

You will learn about data items, and data collection will also be emphasized to let students understand the complex algorithms' phenomena to a great extent.

Besides exception handling and

interaction with email and excel, real-life challenges will be showcased to enable you to generate strategies to overcome them

. 
3. Blue Prism Online Training
---
This is a great course to get into the domain of Robotics Automation with Blue Prism. Kelly Technologies has brought this online training of Blue Prism to provide a better overview of the networking applications, emphasizing the windows administration tasks. Before enrolling in this course, you must have a solid grasp of any major programming languages. 
Insights of this course
Intended for professionals like T Professionals, Networking Professionals, Managers, Degree Holders, Job Seekers, and end-users.

Blue Prism automation software will be discussed in depth throughout this course, and you will be guided thoroughly for infrastructure and software installations.

Blue Prism process flow covers a major part of this course. People like entrepreneurs can find a new way of achieving business objectives through Blue Prism.

This course will highlight the object studio's applications as you will study industry case studies and work on real-life projects.

It can be considered a real-time training program to guide you through incorporating Blue Prism automation software. 

Learn to integrate Robotics Automation in the workforce on a large scale while  Microsoft .NET framework, agile, and virtual workforce will also be discussed.
4. Blue Prism Foundation Course
---
This is one of the best-selling Blue Prism Courses available out there. A huge amount of positive reviews back it from the students, which authenticates its quality. You can expect to have hands-on experience with Blue Prism software throughout this course. On top of that, every student will get a licensed version of Blue Prism upon enrolling in the course.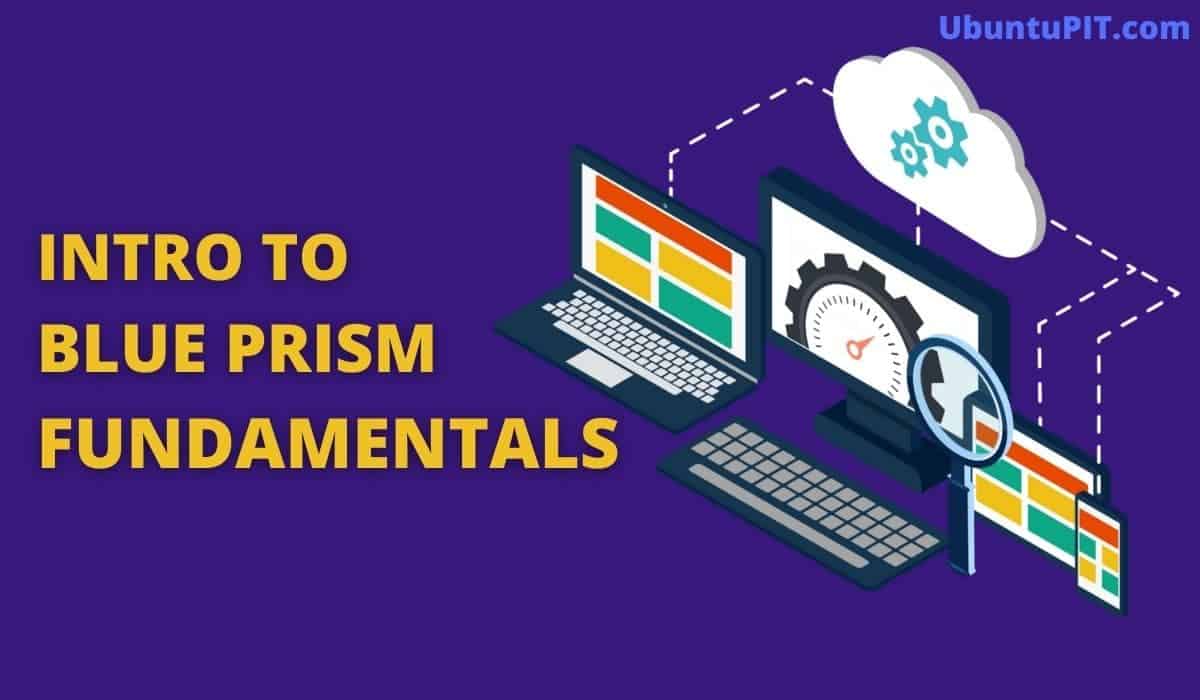 Insights of this course
If you are a total newbie in the domain of Blue Prism, then enroll in this course to get a clear idea of the fundamentals, critical tools, and applications.

This course will start by installing SQL Server Express edition on your machine before advancing to the Installation, configuration, and activation of Blue Prism.

Process studio will be introduced to learn about Calc, Data Item, and how to complete multi Calc in different stages.

Besides, advanced concepts such as the Decision and Anchor stages, Choice Stage, Collection, and loop stages will be discussed to understand better.

Deep dive into the Blue Prism Platform by gaining information about basic excel operations, action stage, exception bubbling, and so on.

You will also learn how to automate web applications, process static and dynamic wait, spy on windows applications, and use dynamic attributes.
5. Blue Prism Certified ROM Architect
---
This course can be considered a mock test before appearing for the Blue Prism Certified ROM Architect Certification examination. This comes with a set of exclusive questions and answers that are more likely to come in the exam. Besides, all the students who have enrolled in this course have successfully passed the exam, and this course holds a glorifying record as no student has failed so far.
Insights of this course
This course will provide an excellent opportunity to make your hands dirty by solving problems, reviewing study material, and going through the topics covered in the exam.

Course contents are distributed in four major areas; wherein the first module, you will be guided thoroughly to understand the ROM Vision and Organization.

Learn about the Governance and Delivery Methodology in Blue Prism ROM, and the overview of Blue Prism Enterprise will be shown.

If you are already done with the Robotic Operating Model (ROM) Architect training, you can try this course to judge your knowledge and skill set.

It will enable you to dive deep into Blue Prism Infrastructure as you will understand how to create a Blue Prism Robotic Operating Model.

Comes with lifetime access, and you can handle structured queries and work with Enterprise RPA Maturity Model in this course.
6. Blue Prism: Excel Automation
---
If you look at the available business applications, Excel is the most popular application widely used by companies worldwide. When it comes to organizing, analyzing, and representing information Excel can make your life easier. This course will help you to incorporate automation to become more productive with Excel.  
Insights of this course
Throughout this course, you will be guided to create a queue and load queue collection for appropriate actions.

If you are working in an organization, then after completing this course, you will generate consolidated reports for your clients.

Besides, you will learn to gather critical information and potential possibilities through data mining to make the most out of the bulk data.

You can leverage rapidly to automate the Excel process on the Excel VBO File, which comes with the Blue Prism Robotic Process Automation tool.

Besides, Excel's basics will be discussed in-depth so students can demonstrate the end-to-end process for better outcomes.

Learn to create a worksheet, filter data sources, and get an overview of process structure while environment variables will be covered.
7. Blue Prism Bootcamp
---
If you want to get experience exploring enterprise-level Blue Prism projects, then this course is for you. Besides, it is taught by an award-winning instructor who has gathered tremendous experience over the years and can provide a guideline to start your career in this domain. He will showcase the growth of RPA in recent years, and you will understand its importance for a successful journey in your professional life.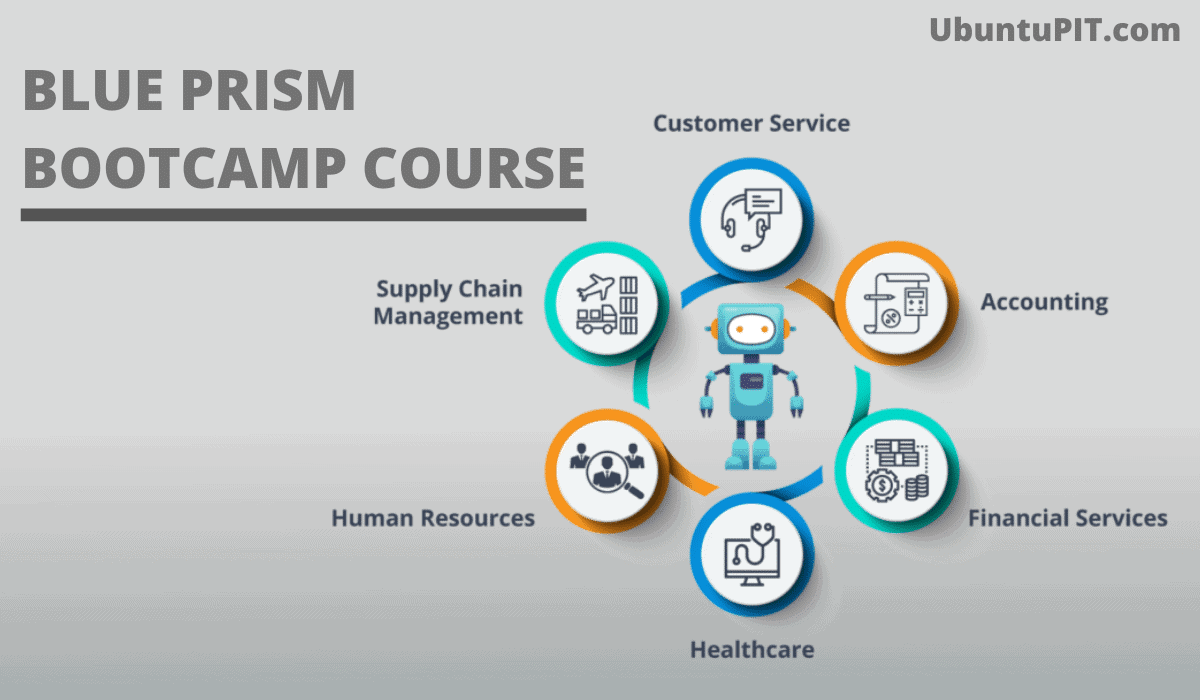 Insights of this course
One of the best Blue Prism Courses will outline the overview of the robotic process life-cycle and its different roles in various industries.

Learn to automate the existing work processes for a better outcome and achieve sustainability. You will also be building your bot.

Represents the industry's best practices with real-world examples to enable you to implement your bot in an environment that is at the enterprise level.

Common issues and challenges will be showcased, and you will be guided to overcome them easily and generate solutions anytime.

Various roles of intelligent automation projects will be discussed along with three layers of Blue Prism and its lifecycle.

Queue loading, workforce patterns, code stages, and how we can secure our credentials will be represented throughout the course contents.
8. Crisper Learning for Robotics Process Automation- Blue Prism
---
This course will guide you through enabling Robotic Process Automations at any organizational level. You will become a developer who can create software robots, an essential requirement for an expert RPA engineer. Students will know the installation process and configuration mechanism for the Blue Prism tool correctly. 
Insights of this course
Robotic Process Automation can play a vital role in real-world problems and generate effective solutions.

Blue Prism essentials such as Process DiagramsProcess Studio, Object Studio, and Application Modeller will be discussed after covering the fundamentals.

A basic overview of the Process studio will be showcased along with the various Decision Stage, Calculation Stage, and Data Items concepts.

Get hands-on experience designing process flow algorithms and collecting information on core topics like Collections, Loops, Execution Control, and Logical Process Flow.

Learn about different data types while Input Parameters, Output Parameters, and Control Room will be covered to provide a solid understanding.

Object studio and accompanying stages will be highlighted, and it will also emphasize exception handling, working with queues, and operational parameters.
9. Blue Prism – Learn RPA Using Blue Prism From Scratch
---
Computer Science students, especially those in the final year of their education, can take great help from this course to find a way to start their careers after completing their degrees. It comes with 6.5 hours of video to clearly understand the core concepts, while Robotic Process Automation remains the primary focus.
Insights of this course
This course will bring light to

Bot Development Using Blue Prism, and you will also be able to incorporate your bot into

the existing processes.

How to download and install blue prism will be displayed before the course advances to the next step, where you will learn about Process Studio and Object Studio.

You will become confident and comfortable with the working environment as this course talks about Excel, Data Item, and Action Stage a lot.

Learn to create a data collection, manipulate your data to reach the desired outcome, and check action stages.

Application Manager Mode, Application modeler, Add Browser Extension, Modeller Of Other Object, and how we can clear the app model will be highlighted.

Web automation processes will be discussed along with the concepts of publishing, process and excel integration, navigation stage, and wait for the stage.
10. Blue Prism Training – The only RPA Course you need
---
This course offered by Cloud Foundation is the all-in-one course you need to become a hero from zero in this domain. This Instructor Led Live Training comes with various opportunities for the students. Advanced sessions, Interview Q&A, Premium, and Technical support are also part of one of the most popular Blue Prism Courses packages. 
Insights of this course
If you are wondering how to start your journey to get familiar with the Blue Prism environment, this course can play an important role.

Showcases the massive opportunities that can be created through Blue Prism applications to direct you to step into the market of Robotic Process Automation.

Unlike other courses mentioned in this list, this one can be considered a job-oriented course as you can attend any job interview and sit for the certification exams.

Become confident of getting into an ongoing Blue Prism project as the course will represent real-time case studies, and lifetime access is also available. 

This course promises to provide 24*7 Support through the administrators so that you can keep up the flow and get going with the curriculum comfortably.

Besides, all the concepts like the CanopY project, Mainframe Applications, Surface Automation, Java apps, code stage, run mode, Environment Locking, and so on will be discussed.
11. Blue Prism Machine Learning Skills
---
Machine learning has revolutionized every aspect of today's life through computation, AI, predictive analysis, etc. You will find ML as the underlying foundation of the cutting-edge technologies available. Regarding Blue Prism, ML can help create many opportunities and open new possibilities for all industries.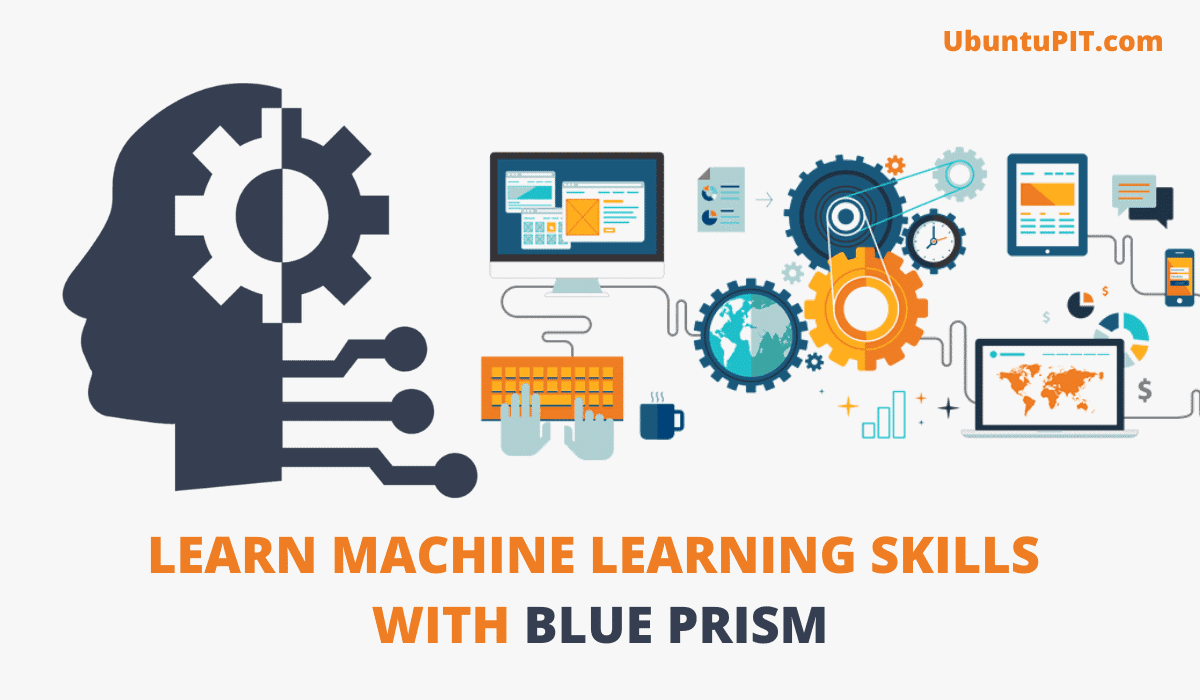 Insights of this course
Students will be able to leverage the power of machine learning at the end of this one of the best Blue Prism Courses for gaining machine learning skills.

A machine learning overview will be provided by discussing the concepts of Cloud comparison, Landmark Detection, NLP, skill translation, etc. 

Microsoft Azure will be discussed to understand the core topics like Optical Character Recognition, Sentiment Analysis, Skill Text Analysis, and Image Description.

Amazon Web Services and its mainly used tools will be showcased to develop your skills over the cloud platforms and familiarize you with the usages. 

Auto Machine Learning will be introduced while you learn the Blue Prism Web API Setup and Blue Prism Process Setup methods. 

Get guided step-by-step by learning Abby's command line and Abby in Blue Prism. Data Governance concepts such as licensing and vendor policy will also be taught. 
12. Blue Prism Foundations A-Z
---
Blue Prism can play an exciting role in creating sustainable developments for any business and industry. Upon successful integrations, existing operational processes can be improved to a great extent. At the same time, it can create job opportunities for people looking to start their careers in a domain that will take over most businesses in the coming years. 
Insights of this course
This course is suitable for beginners and starts with clearing the concepts of fundamentals before advancing to the role intelligent automation projects can offer.

Three layers of Blue Prism will be discussed in-depth so that you can understand the project's life cycle. 

Learn to ensure security while managing your credentials and maintaining the highest standards a developer must inherit to succeed.

The core concepts of Queue loader, processor enterprise patterns, and advanced controls such as Step by step, breakpoints, step-over

, and

debugging will be presented. 

At the end of this course, you will also become familiar with Local and Global Data Items, Inputs and Outputs, Circular Paths, schedulers, and so on.

You will learn Object and Application Modeller through a guided tour to explore three layers, object setup, launch and terminate, and how to public and schedule.
13. Blue Prism: How to Automate Your Marketing
---
There are several courses out there intended to help business professionals and people from non-technical backgrounds. It is designed for marketing people who work to promote products and increase brand value. You can learn how to automate marketing to decrease costs and increase sales significantly.
Insights of this course
This course focuses on effective marketing strategies through the power of Blue Prism Automation to avoid mistakes and set goals correctly.

Learn to identify what your customers want to listen to, what they want, and how you can reach them by creating proper sales funnels and adding value for them.

CRM tools will be shown to have a solid understanding of marketing automation concepts alongside guidance to use the tools.

Be an outstanding manager by gathering email marketing skills, lead generation techniques, paid traffic acquisition, and optimizing conversion rates.

Great reports are always helpful in minimizing

the gap between the customers and the seller. This course will teach us

to generate reports and identify problems. 

If you are a business owner, entrepreneur, or marketing manager, go for this course to improve your profession, salary, and career. 
14. Blue Prism MasterClass-I. Professional Developers
---
This course can be considered a practice course for those attending the Blue Prism Certification exams and getting a job in this domain of new opportunities. This course will help to judge and authenticate your skills before sitting for the exam. You can also identify the areas where you can improve your performance in the exam. 
Insights of this course
Three professional-level practical tests accompany this course. So you can get a taste of the real exam even before registering to get a good mark.

As the exams are quite intensive and require advanced knowledge, this course will guide you to get hands-on experience with the core concepts of Blue Prism. 

With that,  hundreds of sample questions are included with this course to save you time to invest in learning the more critical items. 

Various inputs, tools, techniques, and outputs will be discussed, and a significant amount of information will be shared on specific knowledge areas.

This course will surely help you pass the Blue Prism Certifications exam on the first attempt and enrich your skill set.

Lastly, students who will complete this course can acquire valuable information on useful tools and techniques required.
15. Blue Prism Masterclass-ll. Business Savvy Architects
---
We have not inserted the Masterclass -I of this Blue Prism Course as we have already mentioned the name of the basic Blue Prism Courses in this list that cover similar contents throughout the training. But this course has taken its place as it is at the intermediate level and people can choose them for taking their knowledge to the next stage and learn more about the advanced topics.
Insights of this course
If you are familiar with the Blue Prism Solution Designer exam syllabus, you may have already noticed that this course will help you pass this professional exam. 

Although this course is designed for all working professionals, it should be noted that business and RPA professionals are its primary target audience. 

This course is packed with 108 scenario-based questions and 4 complete mock certification exams to authenticate students' ability and skill set required to pass the exam. 

Blue Prism design concepts will be highlighted throughout the course, which is also included in the exam syllabus.

Get the tricks and tips to pass the certification exam on the first attempt while you will also save a lot of time and concentrate on adequately preparing. 

This course will also include some of the challenging shorter questions as many students have found it difficult to answer on the exams. 
16. Blue Prism Training for Certification Exams
---
This course is offered in Mindmajix and is designed to develop your skills to become a certified Blue Prism Developer. It can be considered a guideline to boost your career with the skills required to succeed, like Robotic Process Automation Essentials. Automation is bringing revolutionary changes, and this course will talk about the integration of Blue Prism technology to improve the current workforce.
Insights of this course
This course will start with the basics as the students will be taught the core fundamentals of Blue Prism and other knowledge and skills to become a developer.

You will also know the best practices and industry standards for developing and deploying scalable Bots using Blue Prism RPA.

Concepts of multi-bot architecture will be discussed thoroughly, and you can get insights by exploring real-time projects and use cases.

Three types of learning methods are available in this course: self-paced eLearning, live online training, and corporate training. 

You can complete all the course contents

within 20 hours, and

upon successful completion, you can earn a certificate and job assistance. 

Hands-on experience can also be earned as students must spend at least 20 hours in the lab for practical lessons. 

Process studio, Process Flows, Inputs, Outputs, and Business objects will be covered,

while a

Flexible Schedule and 24 x 7 Lifetime Support are also available.
17. Blue Prism Developer Training
---
Like the previous course mentioned above, this course is designed for individuals and corporate groups. So if an organization decides to train its employees to improve the current work processes, this course can be an ideal choice to start with. More than 32,052 people have already enrolled in this course, which justifies its quality and high standard.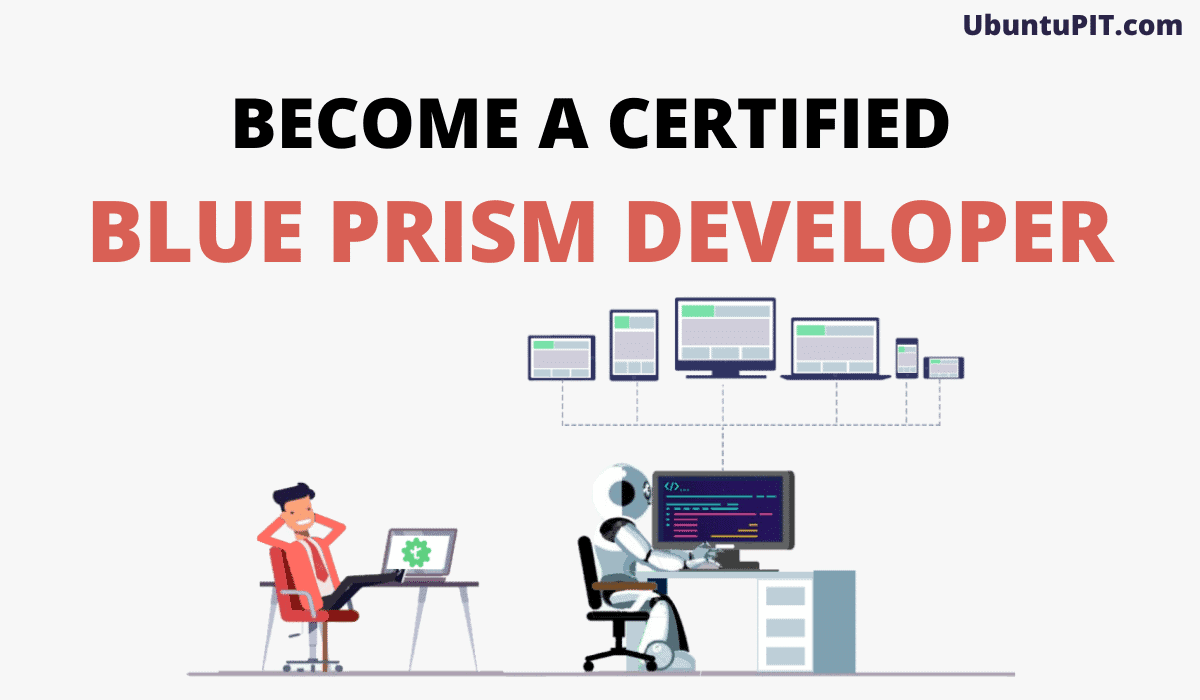 Insights of this course
This 18-hour-long Blue Prism Training comes with 2 live projects that are demonstrated to provide practical knowledge to the students. 

You will know about Process Studio as this course will highlight Process Validation, Decision Stage, Calculation Stage, and Data Items. 

To emphasize the Process Flow, circular Path, Controlling Play, Set Next Stage, Break Points, Collections, Loops, and Layers Of Logic, will be discussed. 

You will understand the concepts of inputs and output by learning Stepping and Pages, Data Types, Startup Parameters, and Control room.

Object studio will be highlighted as this course will focus on Application Modeler, Spying Elements, Attributes, and Attribute Selection.

An overview of Errors

will be showcased through some case studies while you will also learn

about Defer, Attempts, Pause and Resume, and Filters.
18. Blue Prism Training by Besant Technologies
---
Besant Technologies is an Indian Company with a great response from students in recent years due to its cost-effective rate. This course will share knowledge on improving the accuracy of the predictions made by an organization through automation, manual, rule-based, and back-office processes. It will also bring light to securing data from manipulation and generating improved solutions. 
Insights of this course
You will see the Digital Workforce from a different perspective as you will know how the automation process works in-depth throughout this course. 

Besides, load balancing, data encryption, end-to-end auditing, scalability, resilience, and how to execute data on multiple environments will be discussed.

This course will surely increase the chance of getting top-notch jobs, and this Blue Prism Certification will prove your adequacy and expertise around the globe.

Types of Bots, robotic process automation tools implementation, and how the RPA works in the real world will be showcased for better understanding. 

RPA development methodology and key considerations will be highlighted while you will define RPA and the benefits it can produce for an organization.

It will accompany many assignments, which can take approximately 15 hours, while 30 hours of learning will be required to complete the course. 
19. Blue Prism Online Training
---
An Indian Company also offers this course with the reputation of being the number one software training institute. The classes will be conducted through live interactive sessions and hands-on training. Besides, you will be given proper career guidance after completing the course to use your knowledge and skills to transform your profession or get a good job.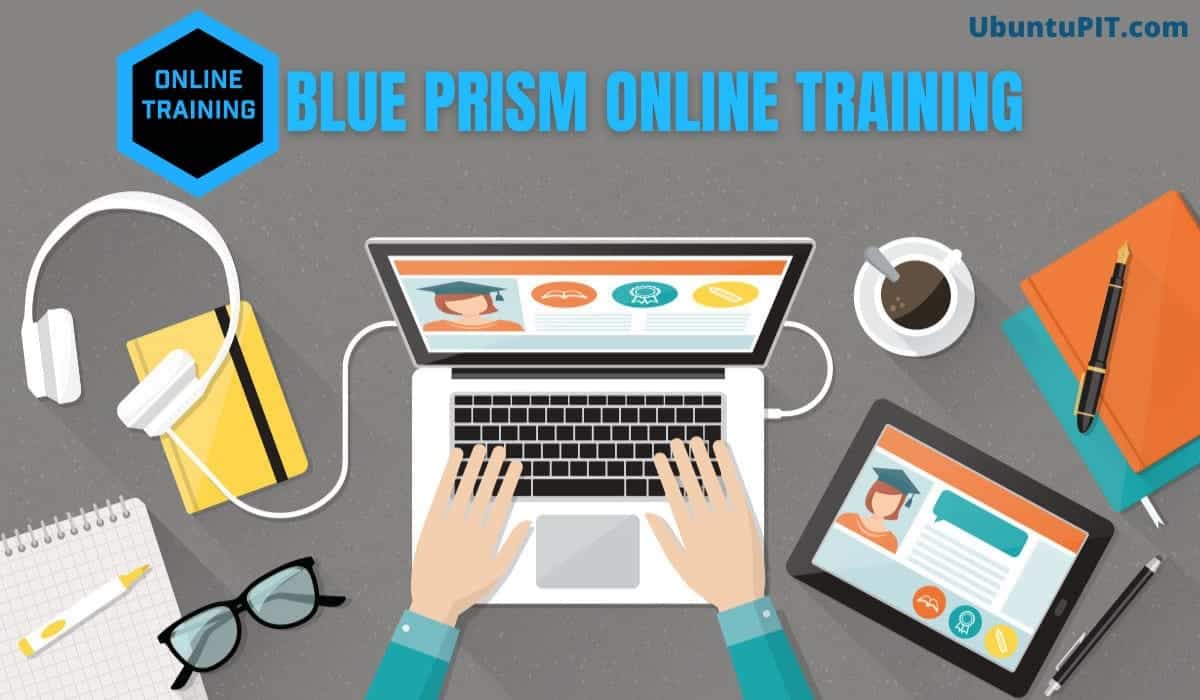 Insights of this course
Industry-specific scenarios will be shared to understand better and start working on an existing Blue Prism Project right after completing the course.

Live coding practices will be there, and you will have access to the course content for a year.

You will have complete knowledge of Blue Prism to integrate the Robotic processes, track customer behavior, and work in Finance, Banking, BPO, Retail, and so on.

Development Best Practices will be shared with the students, while Main Frame, Java, and Browser-Based Applications will be emphasized more.

Acquire basic skills to run a process and know about Process Flow by learning Rule-based decisions, Collections, Circular paths, Loops, Breakpoints, and Layers of Logic.

Besides, Business Objects, Process Layers, Release Manager and Logging, Environmental Locking, Credentials, Surface Automations, and Work Queues will be discussed.
20. Become a Certified Blue Prism Developer
---
This Instructor-Led Blue Prism Certification training is backed by many students who have already passed this course to start their journey in the domain of Robotic Process Automation. Besides, you will get support from qualified professionals and set your deadlines according to your availability. You will also be awarded a certificate if you can complete the course.
Insights of this course
This course is intended to share every knowledge required to become a successful Blue Prism Developer, and IT automation experts will teach you.

The course contents are regularly updated to cover all the latest industrial and technical requirements to enhance job interview opportunities. 

It can be considered an all-around training that offers in-depth learning of the fundamentals and most advanced topics, such as multi-bot architecture. 

Process Diagram, Process Studio, Application Modeller, and Object Studio will be discussed, along with smart tools and solutions to develop and integrate automation. 

Learn to deploy Blue Prism technology through a real-time project demonstration and several use cases.

At the end of this course, you will be able to handle high-volume repetitive tasks to achieve efficiency and decrease human dependency to a great extent. 
Finally, Insights
---
Blue Prism RPA is a phenomenon to automate work processes and incorporates Robotic Software to improve the revenue currently used by most leading companies worldwide. Its ability to create a virtual workforce has increased its demand in this era of the Digital Workforce. As a result, Blue Prism Courses have become helpful in learning automation, as people with enough knowledge about this software will be in great demand in no time.
Besides, Blue Prism Certifications can authenticate a candidate's in-depth understanding of Process Diagram, Process Studio, Object Studio, and Application Modeller required to work with enterprise-level automation projects. Many of these courses come with a valid license that can save money for you and cover the syllabus required to pass the professional exams on the first attempt.