We are living in an era of technology where data has become the most influential key factor that can change the game anytime. But networking plays the most important role in maintaining the day-by-day operation when it comes to transferring the data from one place to another. It is essential to protect data from being theft or from becoming the victim of sabotage or hacking. Otherwise, any organization may incur a severe loss and fall back in the competition. Besides, the prevention of lagging and reducing the downtime also come with it. If you want to know more, and learn to protect data, enroll in one of the best Network Security Courses we are going to mention below. 
Best Network Security Courses
---
We have created a list that contains the best Network Security Courses available out there in this article. Any of these courses can play the role of a guide to help you when it comes to protecting your intellectual property and keep your company on the right track.
1. IT Fundamentals for Cybersecurity Specialization
---
This course is offered by IBM and available to enroll in Coursera. It is designed to prepare you for the job market and make you a powerful candidate for any certification exam. It also comes with a comprehensive assessment test to judge your skills and validate expertise through a certificate. 
Insights of this course
Suitable for beginners and starts from the fundamentals while you will understand how the security-based historical events have been evolved. 

You will get an opportunity to explore the great functionalities of Cybersecurity, where the concepts of CIA Triad, access management, incident responses will be shared. 

Also, other related topics such as tools and processes, system administration, operating systems, and database vulnerabilities of Cybersecurity will be highlighted. 

Various networking attacks and the tools that provide protection from these attacks like firewall, anti-virus, penetration testing, and digital forensics will be discussed. 

You will need to build a project to represent what you have learned at the end of the course to get the certificate, which you can add to your portfolio as well. 

Information Security, IBM New Collar, Malware. Network Security, SQL Injection, Operation Centre Analysis will be highly emphasized throughout the course.
2. Introduction to Network Security 
---
It is one of the best Network Security Courses to get your specialization done in the most advanced network protection technology and methods. This course has already got the attention of many people with its contents, and the top rating backs its teaching style and impact on the future after completing the course.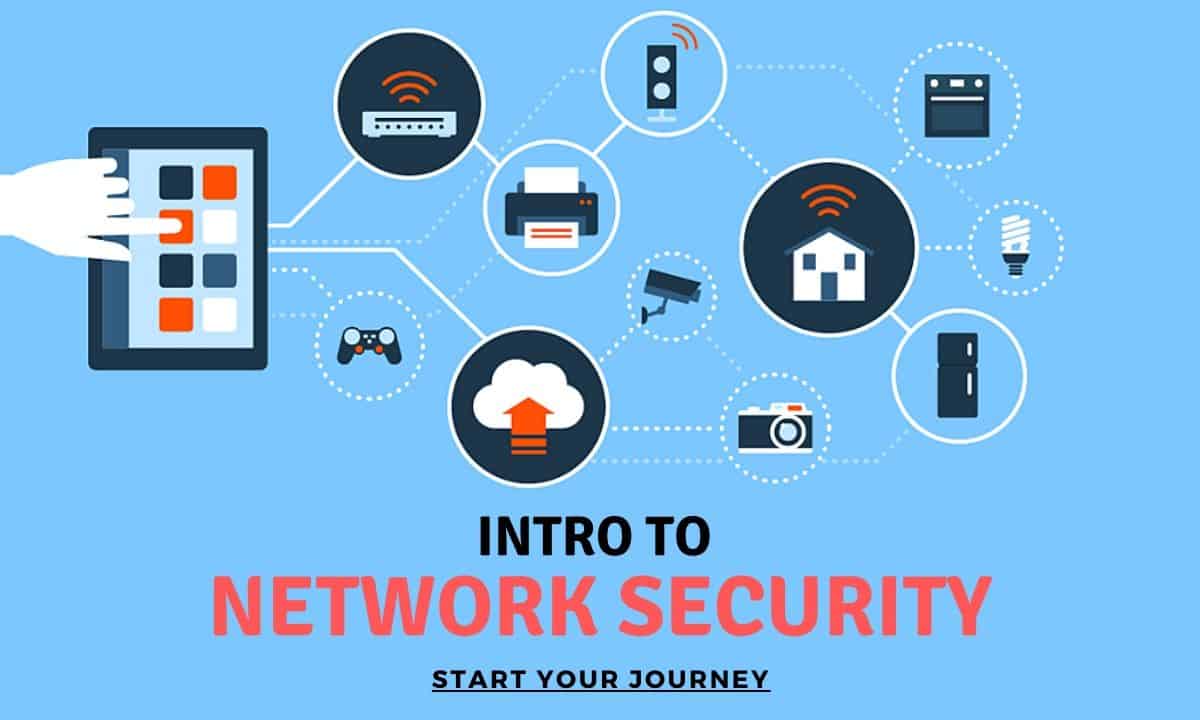 Insights of this course
Although this course is to become a pro, it is intended for any people who have the interest and want to know about cybersecurity and how it works. 

Designed to provide a deeper understanding of network security, and you will also learn to connect the cybersecurity solutions with the existing businesses. 

Students will be able to identify the network vulnerabilities and the tools that will be best to work with for generating the solution to the error.

Understand the difference between the various security features while their pro and cons, how to use, and where to use will be covered in this course. 

Learn the best practices in the network security field to become a valuable asset in your organization for handling the defense system scenarios. 

Risk Assessment, Information Security, Denial-Of-Service Attack. Public-Key Cryptography will be discussed alongside Cyber Defense and Cyber Attacks.
3. IBM Cybersecurity Analyst Professional Certificate
---
This course will help you to become a job-ready cybersecurity analyst and IT security analyst after the completion. The beginners, as well as the professional who are looking to switch careers, can take this course as a guideline to pursue their goal. It will take up to 8months to complete this course. 
Insights of this course
This course focuses on clearing the fundamentals at first hand to make all the students comfortable before advancing to the complex concepts. 

Offers a step-by-step guideline to introduce the tools required to analyze security like data and endpoint protection, SIEM, systems, and network fundamentals.

Comes with real-world cybersecurity scenarios and challenges to enable you to take necessary actions as incident responses or forensics accordingly. 

Gain an in-depth understanding of key compliance standards and how we can face the threat challenges with intelligence will be taught as well. 

Covers a wide range of topics, which include Malware, Cybersecurity, Cyber Attacks, database vulnerabilities, Network Security, and SQL Injection.

Develop your skills with industry-specific tools like Wireshark, IBM QRadar, IBM MaaS360, IBM Guardium, IBM Resilient, i2 Enterprise Insight Analysis, and so on.
4. Networking and Security Architecture with VMware NSX
---
This one is the best among the network security courses when it comes to network virtualization with VMware NSX. This 8 weeks course is designed to provide an overview of network security architecture, the business value of NSx, and the best cases where we can use NSX.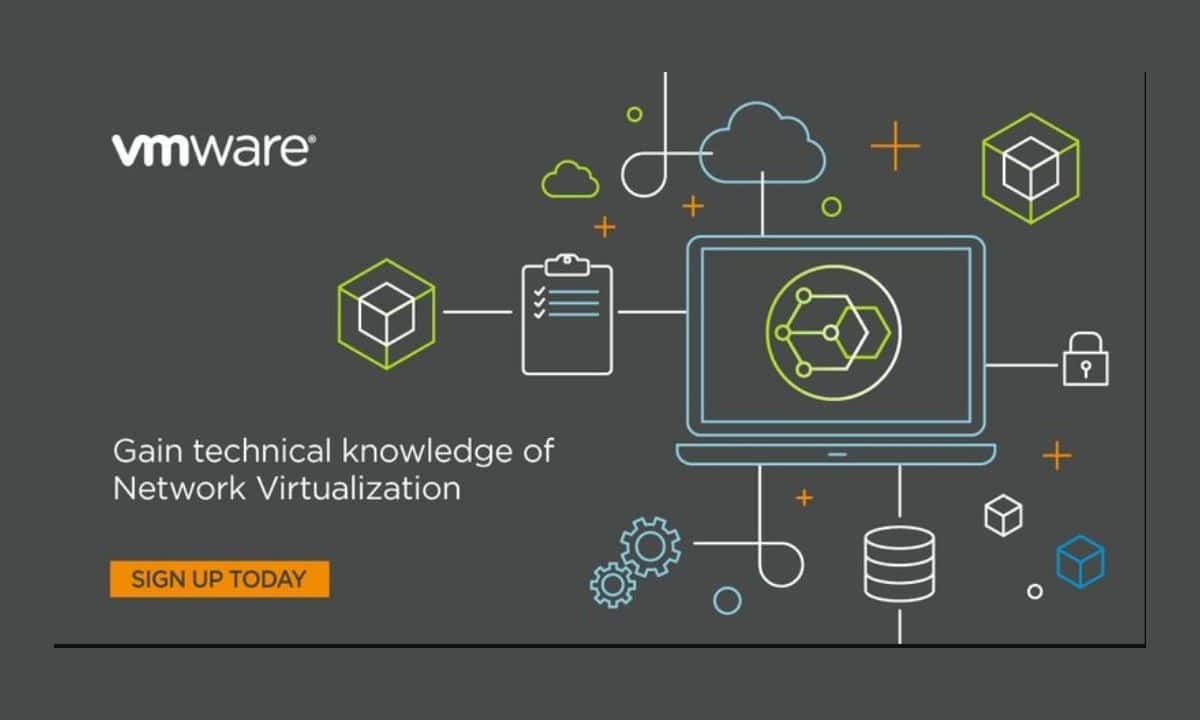 Insights of this course
Introduces the security solution architecture, and you will understand the difference between traditional networking tools and VMware NSx. 

To make you understand the functions of NSx better Micro-segmentation, automation with OpenStack and vRealize will be covered. 

Besides, how to recover from the disasters and integrate with business continuity will be discussed alongside how to start the operational transformation. 

It has included the demonstration of hands-on experience to develop the learning plan. You will gain knowledge of Multi-site Networking and Security. 

Students will get the opportunity to get  Multi-site Solutions with VMware NSX Demo and configure a custom network using the application continuity solutions. 

Explore the use cases of Cross-vCenter NSX,  Key Concepts,  application behavior monitoring, and the integration of NSx with any ecosystem that will be emphasized.
5. Real-Time Network Threat Detection and Mitigation
---
This course is offered by Tandon School of Engineering and available in Coursera. You can enroll in this course anytime, and the deadlines are also flexible. So even you are a working professional, you can complete this course and meet your desired goals. You will also get a certificate after completing the course successfully. 
Insights of this course
A wide range of security functions is discussed elaborately in this course to discuss the cybersecurity tools in terms of TCP/IP protocol. 

Some of the basic TCP/IP security hacks will be introduced alongside other network security solutions, which include stateless and stateful firewalls, and so on. 

Learn to build and configure firewalls of packet filters and proxies type so that you can help any organization by protecting the enterprise level intellectual assets. 

Understand the enterprise network security by learning Large Government Agency Attack, Layer 3 DDOS Protection, and Layer 7 Application Level DDOS Risk. 

Alongside, APT Schema Through Perimeter Holes,  Third-Party Security, Target APT Attack, and Financial Website DDOS Attacks will be discussed in detail.

Besides, learn to manage by exception, systematic auditing, detect the intrusions and behaviors, design SIEM and SOC, as well as IDS vs. IPS6, will be discussed.
6. Intel® Network Academy – Network Transformation 101
---
This comprehensive training program is designed by Intel, and so you can undoubtedly expect the best from it. It starts at the beginner level and then advances to the complex concepts of network security and mitigation. This course is completely online-based, while English subtitles are also included. 
Insights of this course
Not only the beginners but also the professionals looking to switch careers can try this course as the deadlines are flexible and you can earn a certificate as well. 

Software-defined infrastructure (SDI) network functions virtualization (NFV), and software-defined networking (SDN) covers the major part of this course. 

It can be referred to as a valuable collection of Intel technologies that a networking professional can use to enhance knowledge and increase efficiency. 

Industry trends, Key concepts of Intel security features, and technical aspects of NFV deployments will also be taught for improving the skill of the students. 

Get an overview of the Telco cloud, which includes wireless technology and spectrum, IoT licensing, market trends, and AI use cases, communications service providers. 

Discusses EPC Architecture, Virtualization, Virtual Ran, SD-WAN Deployments, Radio Access Technology, Mobile Edge Computing, FlexRAN, EPC, and vEPC also.
7. Palo Alto Networks Security Specialization
---
This course is offered by the Cybersecurity academy and will help you to prepare yourself for the demanding job market. At Least fifty percent of students who have successfully completed this specialization got their desired job. Besides, it can be an ideal guide if anyone is interested in switching his/her career. 
Insights of this course
It is completely online, and you can access using any device at any time. Besides, a certificate is also offered at the end of the course, and deadlines are flexible. 

Fundamentals of cybersecurity will be discussed in detail so that students can identify the potentially mitigate attacks against any network or critical infrastructure. 

Covers the networking fundamentals like physical, logical, and virtual addressing, TCP/IP model, subnet mask, encapsulation of packets at specific layers. 

It is intended to enable students to examine the network security environments and expose the vulnerabilities and risk factors using the system-specific tools. 

You will learn the best practices to plan, design, implement, troubleshoot, which is required to maintain any Cisco standard network configuration.

Adopt a wide range of security methodologies as well as filtering methodologies such as user, application, and content ID.
8. Security Awareness Training
---
It is one of the top-rated network security courses available out there. Although this course does not come with a certificate, it still has managed to surprise most of the students while their positive feedback can back this course's popularity. It is designed by (ISC) who has a goal to build safe and secure networks worldwide.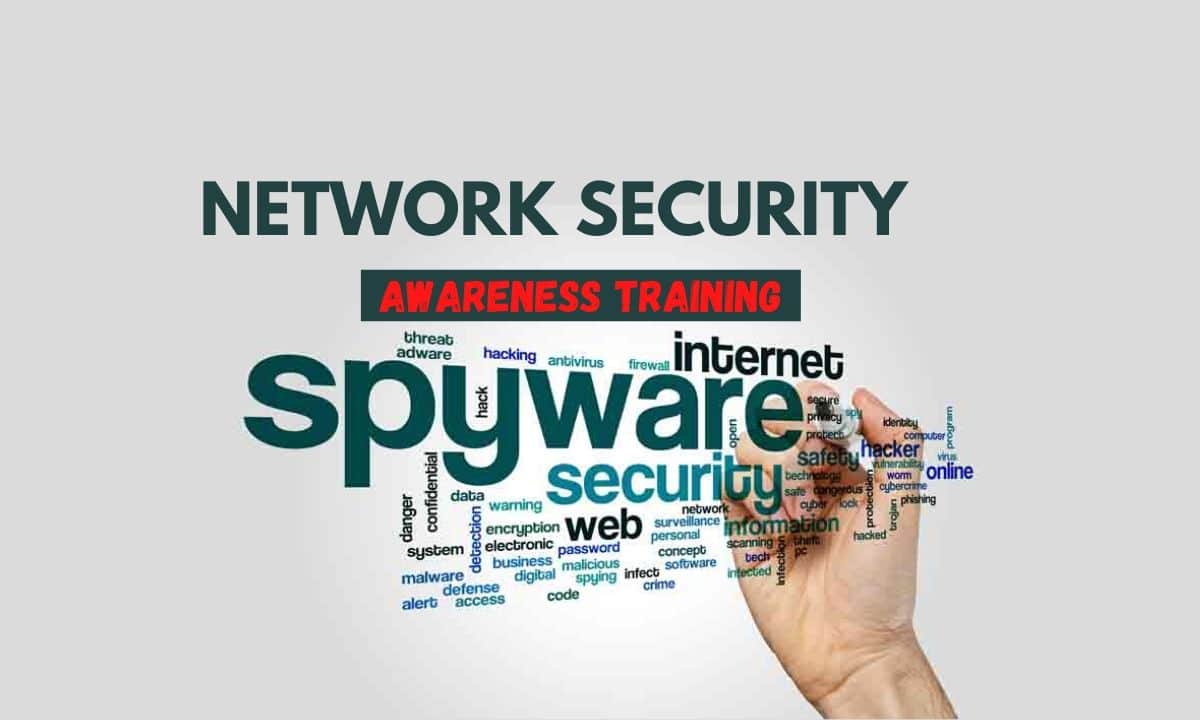 Insights of this course
This course is designed to raise awareness among the general people for network security and explains to make sure that it is suitable for every type of end-user. 

Any organization can inspire their employee to get this course done to understand the  Importance of Security, Data and Account Security, and Passwords as well. 

Data is the most powerful asset collected by an organization, and you will learn to protect and provide safeguards to these intellectual assets owned by your company. 

When it comes to ensuring data protection, we must know how to protect data. Learn the best practices, tips, and selective approaches to employ a strong password. 

You will learn to identify network vulnerabilities and mitigate the risks, especially when it comes to securing our mobile devices, laptops, or desktop computers. 

A wide range of malware and symptoms of malware infections will be discussed while you will get an opportunity to explore the platforms used by the scammers.
9. Check Point Jump Start: Maestro Hyperscale Network Security
---
This great course of network security is designed to enable you to ensure the security of any Hyperscale Network. It is an intermediate level course and offered by Check Point Software Technologies Limited. It will help you to know your strengths and weaknesses so that you can judge yourself before applying for a job. 
Insights of this course
You will discover the basic concepts of Hyperscale Network Security, where you will learn the Maestro Hyperscale Orchestrator appliances in this online course.

Get an opportunity to explore the features and Command Line Interface of Maestro Hyperscale Orchestrator, and Single Management Object will be discussed. 

A demonstration video is included with each section for better understanding while you will learn the advanced concepts of Maestro Hyperscale Orchestrator as well. 

How we can use the interface to construct a Maestro Security group will be shown. Real-life problems and a lot of examples are also included in this course. 

Learn the concepts of ensuring high availability using two Maestro Hyperscale Orchestrator appliances so that one can be used when another is absent.

This is a very compact course and designed for working professionals who are already in this field. You can even complete this course within four hours only.
10. The Complete Nmap Ethical Hacking Course: Network Security
---
This is the best seller among the Network Security Courses available in Udemy as more than eighteen thousand people have completed this course already. It can be referred to as the best guide to become a pro ethical hacker while the network security tool – Nmap will be introduced as well.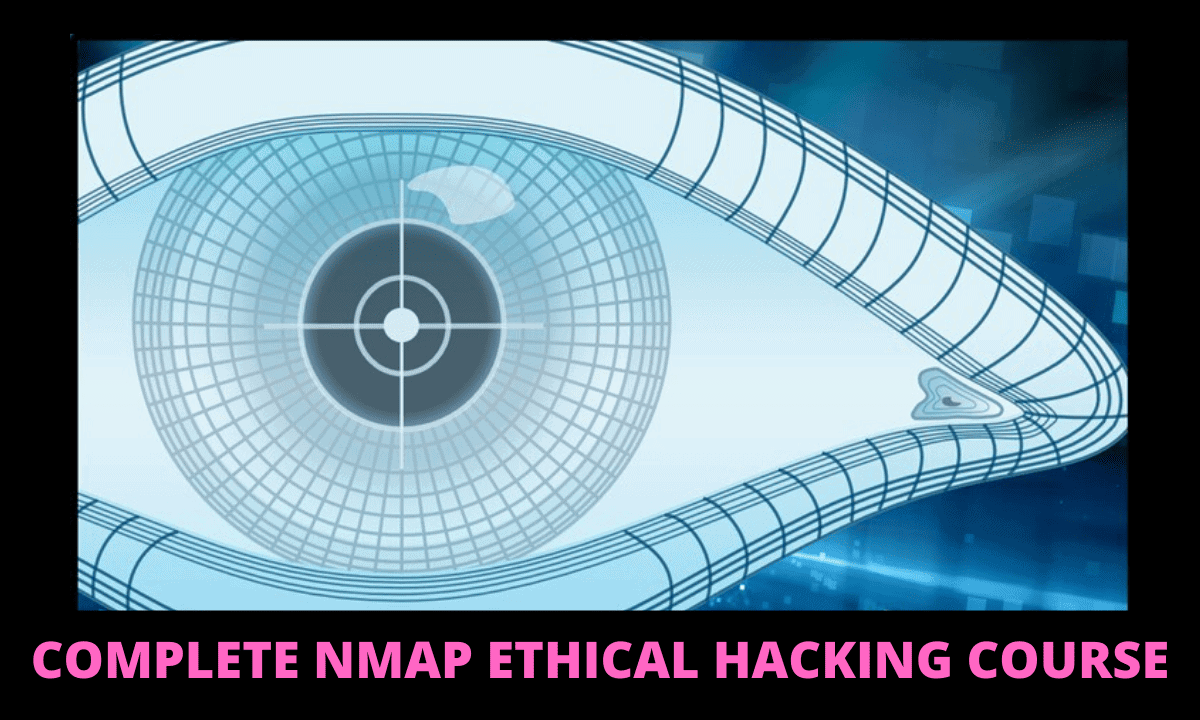 Insights of this course
Explore the features and functions of the NMap security tool used for ethical hacking and get your desired job in system administration and network security. 

Networking will be discussed in the context of NMap throughout the course so that you can discover the secrets of Ethical Hacking.

Port Scanning and Fingerprinting will be discussed as well as Nmap Basics, Nmap Target Specification, Nmap Port states, Cloud-Based Hacking, and so on. 

Nmap discovery is highly emphasized alongside Ping Scanning and Nmap Scripting Engine, where Categories, its usage and cool scripts, and writing scripts are included. 

Nmap scanning techniques will be covered where you will learn SYN and Connect, UDP and SCTP, TCP ACK, NULL, FIN, Xmas, Maimon Idle Scan, and IP Protocol.

Concepts of Spoofing, Timing and Performance, Output & Miscellaneous Options, Command and Control Hacking Bypassing firewalls are also highlighted.
11. The Complete Cyber Security Course: Network Security!
---
If you have a basic understanding of networking, then this might be the network and cybersecurity course you are looking for to expand your knowledge any further. This comprehensive online course is trusted by more than one hundred thousand students. You can earn a certificate also after the successful completion of the course. 
Insights of this course
This course can help any person to develop a skill set required to protect against any network threat such as advanced hackers, trackers, exploit kits, Wi-Fi, and so on. 

While you will be on your way to become a cybersecurity specialist, you will learn to discover vulnerabilities in a network and apply scanning and hacking techniques. 

Implement the maximum physical and wireless technology security while configuring any scale network and how the government and corporations track users. 

Learn to use hard or soft tokens for authentications that will include password, multi-step authentication, and the other methods for best security practices. 

Wife weaknesses such as Wi-Fi Weaknesses – WPA, WPA2, TKIP, and CCMP as well as testing, Secure Configuration, and Network Isolation will be discussed. 

Advanced topics like Censorship and Privacy, Ixquick and Startpage, DuckDuckGo, Disconnect search, YaCy, Private, and Anonymous Searching are also included.
12. Computer Networks Security from Scratch to Advanced
---
It is different from the other Network Security Courses mentioned in this list because it starts from networking and then advances to the concept of security. So if someone has no basic knowledge of networking, he/she can still enroll in this course to open a new door of opportunities in his career.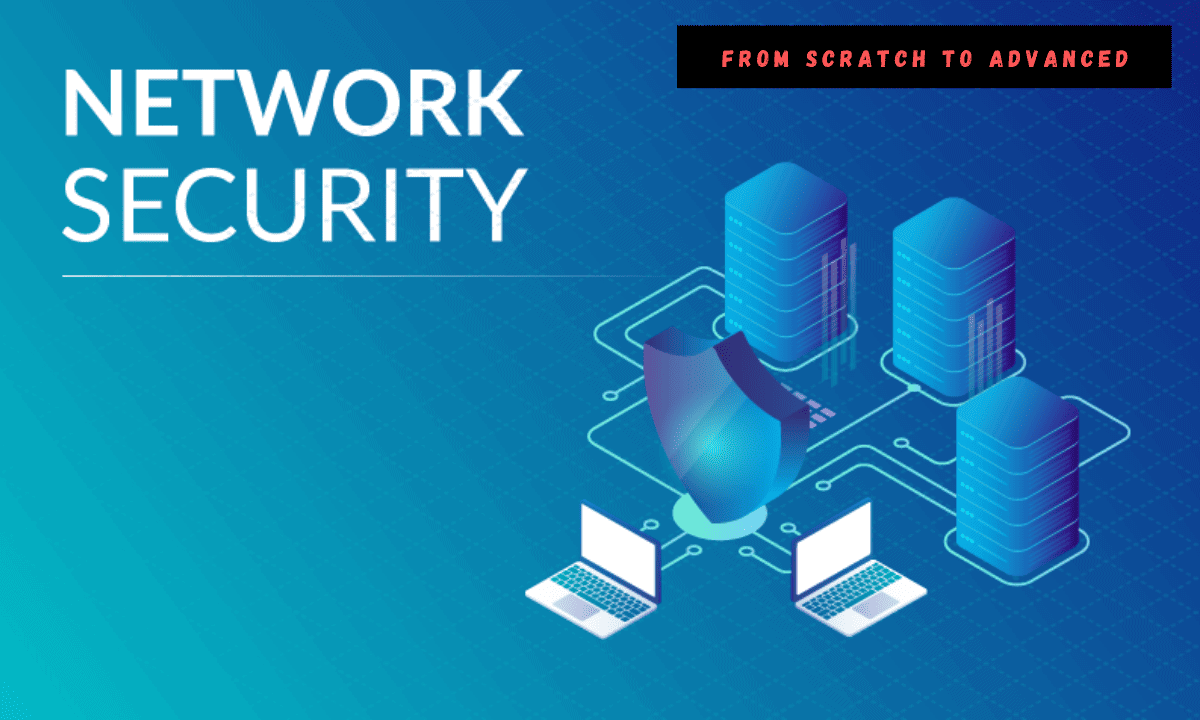 Insights of this course
It starts with the basics of computer networking, which include network topologies, network categories,  Devices and Services, and  Transmission Media.

7 layers of the OSI model will be discussed where the security aspects will be discussed for each layer. TCP/IP protocols will be addressed to provide an overview. 

To understand the security of wireless networks, you will learn the benefits, network types, networks protocol, networking devices, and wireless security drawbacks. 

Understand the goals of computer network security and how we can secure design using TCP Security, Port Scanning methods and Tools, and also Sniffing and Tools.

Get to know how firewalls work and how we can filter firewalls alongside Firewalls Rules, Honeypots, and the process of Bypassing Firewalls. 

In addition,  Intrusion Detection and Prevention Systems, Network IDS as well as NIDS Challenges, Snort as NID will be covered in detail throughout the course.
13. Complete Course for Networking Security 
---
This course is all about the knowledge of networking security. It is not important to have knowledge of networking security previously, but if anyone has, it can help them to understand this course very clearly. Students are advantaged with an experienced instructor who provides hands-on experiences on various networking security-related topics and discusses a lot.
Insights of this course
The course is designed with the clear basics of computer networking starting from the LAN Transmission Method to OSI model and Topology and TCP/IP Model in-between.

The course provides clear knowledge on the IP Address, which helps to know about the Public IP and Private IP and IPv4, IPv6.

Enrollers will be benefited with the regular update of new videos by the responsible course operators.

The course has a good number of lectures on computer cable and network devices, including STP, UTP, Fiber Optic, Coaxial cable, hub, switch, and router.

Cisco CCNA Networking Security course is advantaged with RIP, EIGRP, OSPF, and obviously CIDR and VLSM.

With the advantage of firsthand experience on

VLAN, VTP, STP, PortFast, EtherChannel, Inter-VLAN, etc. the Cisco CCNA is one of the best network security courses.
14. Complete Course on Cyber Security: A to Z Network Security
---
With the belief of covering every part of network security, this course is designed nicely, starting from basic topics to advance. Operators believe that anyone can be a specialist if they do the course accordingly and follow the instructions properly. Basic computing is more or less a prerequisite for the course, but one can enroll otherwise, too.
Insights of this course
The course is divided into parts for a better understanding of the students. Firstly the course comes up with the basics of the network and the protocols.

The course teaches about the construction of the network, which is very important for security purposes.

Shows how networks can be the victim of any kind of attack such as Active/Passive, Password, DoS Attack, etc. and also includes the making of viruses to take tests.

It also shows the ways of protecting the network through Cryptography, Steganography, Dump and Crack SAM Hashes, and also the use of the TOR browser.

Firewall security for securing a network is a must nowadays, and so the course also includes the topic firewall, including its usage in every corner of a network.

Lab classes are to verify the improvement and Network scan, and Sniffing/Spoofing are two key terms of network security positively or negatively, which are also served in it.
15. Hacking Course: Cyber Security Network Protocol
---
This course is a giant starter pack for beginners. The course is based on 4 questions on the network protocol, OSI model, communication among computers, and the influence of protocols. This introductory course doesn't explain any technical term rather the basics. This can be called the base of network security, which will help in the advancement.
Insights of this course
Unlike many other courses, this one serves with the analysis of the wire, which is a vital role player in the field of network security.

What makes this course different from most other network security courses is the back-engineering where the object is decoded in order to get the design pattern.

Fundamentals of network protocol are attached in the course to know the importance of the security of a network.

Teaches the process of ensuring the security of a network through protocol during the transference of objects in a network.

This course requires nothing but only the interest of the students in networking and else is up to the operators.

Emphasizes the enrollers to understand the concept and play with it in their mind, visualizing it and thinking conceptually.
16. Kickstart to the Network Security Career
---
The main motto of this course is, "Success is not far away." But to be successful, the effort should be appropriate, and the instructions should be followed accordingly. Those who are willing to sit for CCSA examination are kind-heartedly welcome to the course and achieve their goal, being a little dedicated.
Insights of this course
The course comes with the advantage of the student's own virtual lab and shows the installation process of the lab.

Shows the way of implementing policies counting NAT in. Network address translation works for the modification of IP addresses within a local network.

This course includes the lectures of monitoring the network and checkpoints. The tracking and monitoring are shown with smart view tracker and monitoring.

The course also includes the use of a VPN and how to connect it from the VPN community.

This CCSA course offers the future contents for free of cost to the enrolled students of this course.

The course has quizzes after each lesson to justify one's improvement throughout the course and how much effort they need.
17. Network Technology and Security Learning
---
The course is designed with the principles of network security maintenance and build up. This course is one of the best network security courses to learn about the security of the network. One needs to have the primary knowledge of the topology and communication protocol of a network.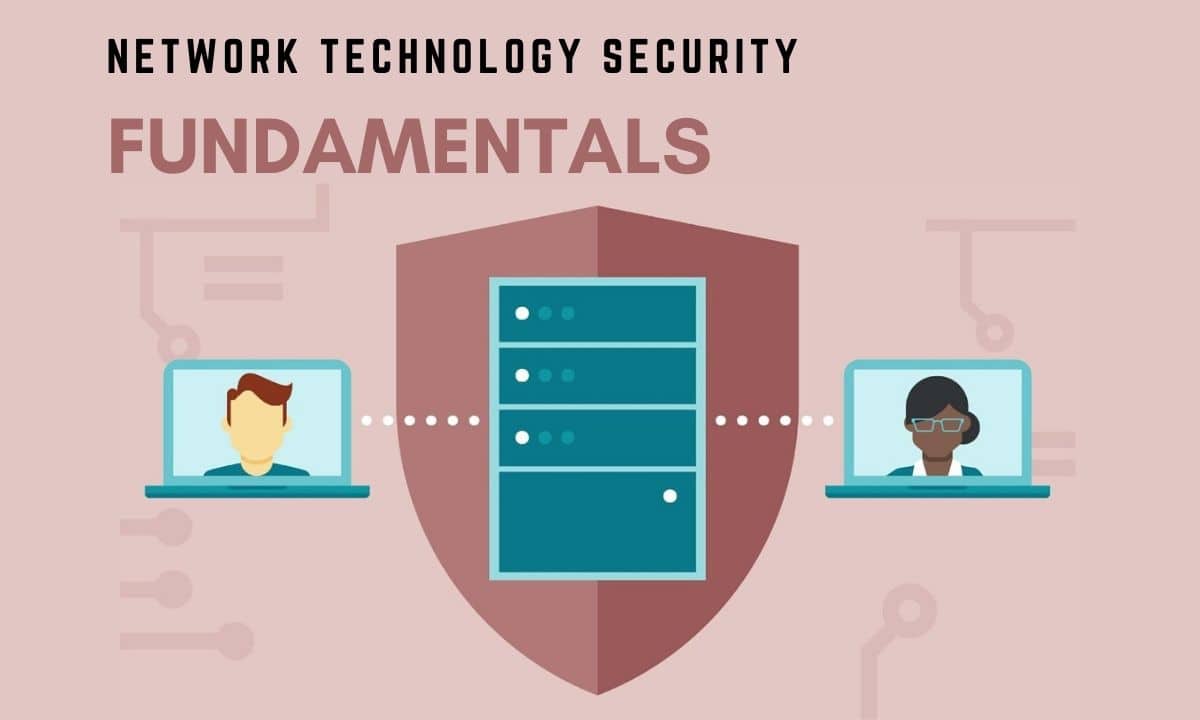 Insights of this course
This course includes the OSI model showing its valuation and its usage for various purposes, especially in the field of interconnective IT-based companies.

Includes the TCP and IP in the course along with the ports introduction and all the versions of IP addresses. It also provides a review of TCP and IP at the end of the chapter.

Introduces to network media that interconnect nodes on the network of a computer along with the introduction of Ethernet, Wireless, Topologies, and many more.

The infrastructure of the network and the layers in it is discussed in the course along with firewall, router, DNS, etc.

Provides knowledge on the attack on networks such as DoS, Advanced Persistent Threat (APT), etc.

Total knowledge of wireless networks is given in this course, including its fundamentals and security.
18. Cyber Security Course: Hackers Tools and Software
---
This course is determined to make cybersecurity specialists. The course is mainly on ethical hacking. Unlike other network security courses, this course is offering a detailed study on ethical hacking. With the lab care service, the course is surely one of the best to learn network security from.
Insights of this course
Kali Linux is one of the tools which is used in the course, and everyone must have it. The installation procedure is the first lesson that they are offering.

Shows 4 tools for cracking passwords and 1 tool as a password dictionary, which is Cewl, Medusa, Hydra, John The Ripper, and Crunch, respectively.

They teach the enrollers how to hack databases using JSQL, SQLSUS, and SQLite are used for creating databases.

A vulnerability test is an unavoidable part of hacking, and the course uses 4 different tools for analyzing vulnerability.

Web penetration testing lessons are also given to the enrollers to understand the vulnerability attack against their computer using 4 different pen-testing tools.

The practical tests are given at the end of the course using Wireshark on IP address tracking, username and password excerpting, etc.
19. Learn Ethical Hacking: Complete Cyber Security Course
---
This course is on cybersecurity based ethical hacking to provide overall knowledge and enhance people's interest in this field. The Internet of Things may face various network insecurity, and this course will help to protect networks from different vulnerabilities. Only primary ideas on the computer, network, and setup of software are required for this course.
Insights of this course
Starting with the lesson of the installation process of the Kali Linux operating system, the course provides good introductory knowledge.

Shows how to create Trojan malware using the tool Metasploit so that users can get to know about the vulnerability level.

Enrollers are benefited from the lesson of dictionary creation. Shows how they can create dictionaries using their own name.

Filezilla and Medusa are the tools that are used and taught the usage of these in the course to demonstrate the cracking of passwords of FTPs.

Vulnerabilities are a must to analyze in the field of ethical hacking, and the course teaches the analysis of vulnerabilities in a network using the tool Golismero.

Along with database appraisal, the course advantages enrollers with the scanning with the Nmap tool lesson to teach web penetration testing for getting WordPress usernames.
20. Learn Ethical Hacking: Beginner to Advanced
---
This course on ethical learning shows every detailed part of this field to make cybersecurity specialists. Starting from the installation of the Kali Linux to tools for codable penetration testing, the course teaches in a step-by-step process from beginner to advanced level. The enrollers need nothing but ambition and straightforwardness.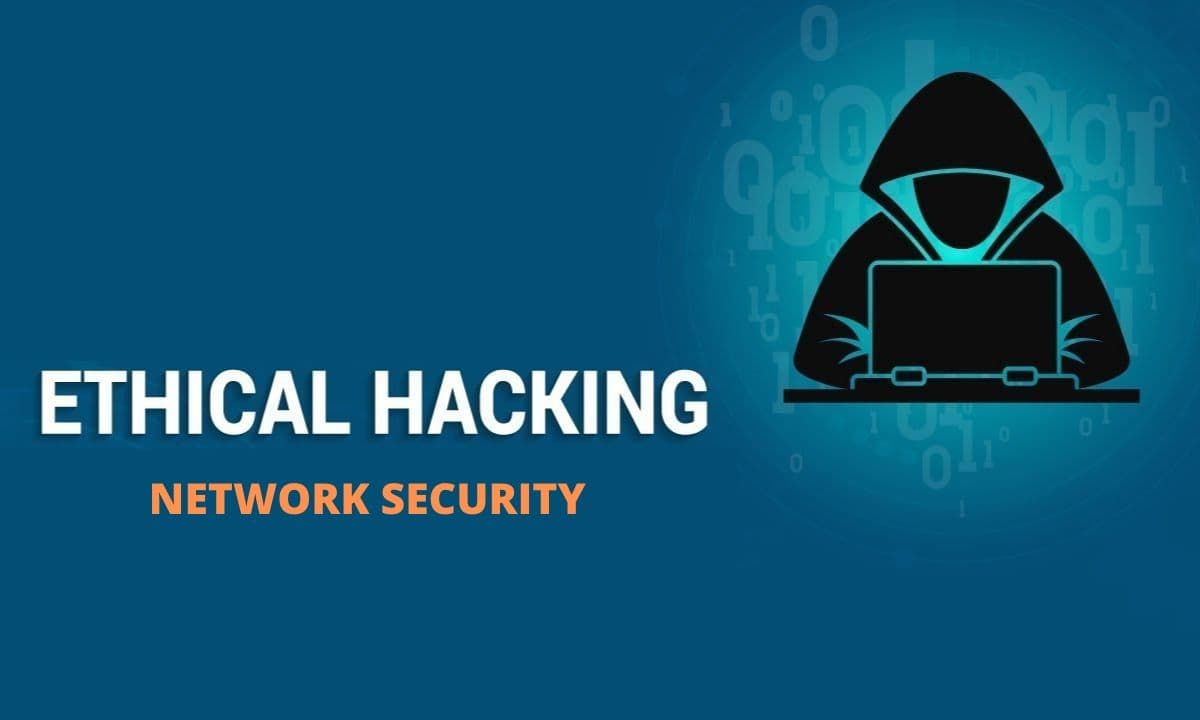 Insights of this course
Shows how to create a sustainable ambiance for hacking teaching the IP address revision, every denomination of network, and hacking.

Teaches a term to gather a vast amount of information from sites, which is called footprinting. Google Dorking, Nikto, Whois, Shodan, etc. are the tools that are used.

Starting from theory to the practical lesson, the course teaches the cracking of wireless networks.

Students learn to get the output of cryptographic hash functions using a Rainbow table. Also, learn about aircrack and hashcat tools for wireless cracking.

Shows detailed information, both theoretical and practical, on MITM that stands for Man in the Middle where the attacker stays in between the user and the application.

What makes this one of the best network security courses is the Python crash course in it with some theoretical and practical lessons.
To Conclude
---
Network security is the way that a network can be protected from misuse, malware, illegal access, and modification, or any other unethical action to it. In the coming future, the IoT or the Internet of Things are going to be the next big thing, and so the network vulnerabilities are to be expected to rise at a large number. So the protection of the networks is a must to think as soon as possible. When the network is stronger, the victims of data-theft are less. This is how all the networks can be brought in a safe and sound environment. You can enroll in any of these Network Security and cloud security Courses to know the importance of protecting your network when it comes to safeguarding your digital assets.