Even though there are plenty of books available, the best way to learn code is to practice. Hence, those pursuing a career in programming often prefer self-studying rather than only going after academic degrees. And as it's the digital era, people love learning with digital resources such as mobile apps to learn code.
One can use these applications anywhere and anytime, and they often focus on teaching from level zero so that nobody's left out. These apps are usually highly interactive and well put together. They have a great learning curve and a few tactics to motivate users to work harder as well.
Best Coding Apps for Beginners
---
That said, if you are interested in such apps, our article today discusses 10 of the best coding apps for beginners. So, let's get to it right away, shall we?
1. Khan Academy
---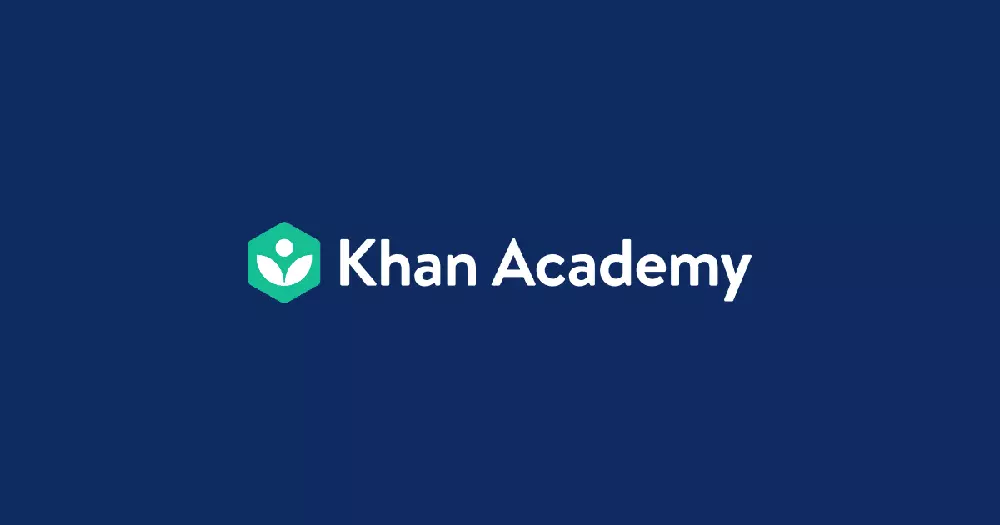 Khan Academy is a staple name when it comes to digital learning. It has been around for over a decade now and works as an American non-profit organization with goals to improve the education experience for people of any age.
That said, Khan Academy's lessons are free and have no underlying AdSense. So you can watch videos on any topic you want for free. They also have a particular segment dedicated to coding called the "Hour of Code."
Key Specs
Any student above ten years of age can start their computer programming journey from scratch.

Hour of Code offers students multi-hour courses on programming topics like Html, JavaScript, SQL, and more.

There are step-by-step challenges to test out newly learned concepts in an interactive way.

Using the Khan Academy app, one can learn almost any programming language, basics, and advanced concepts.
2. Udemy
---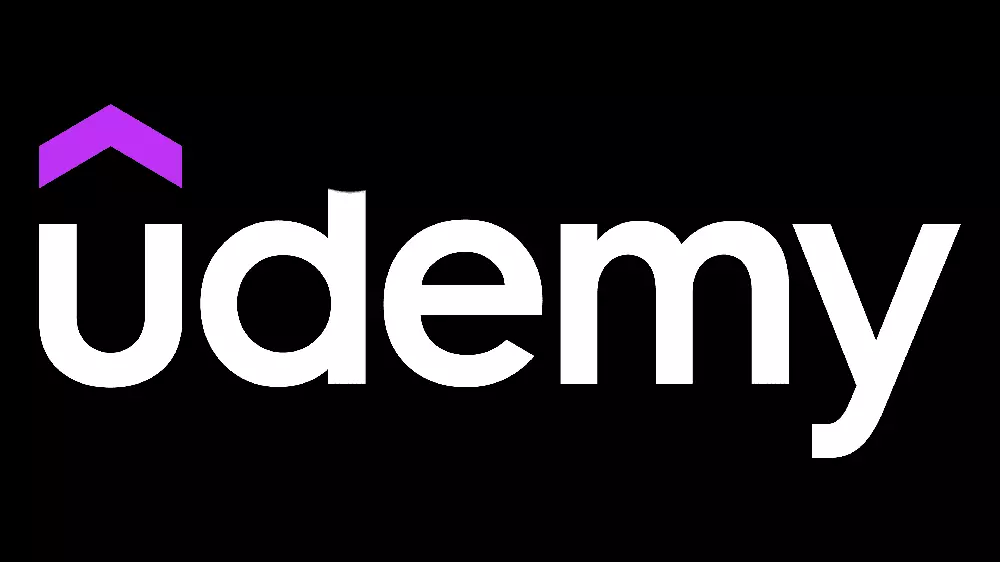 Udemy has also stocked up on popularity when it comes to apps to learn code, although it is not solely dedicated to coding. The Udemy app is premium, and courses can be bought individually according to a person's needs.
There are over 200K expert instructors handling Udemy lessons and over 54 million students actively participating in them. The average programming course costs about $12 to $200 on Udemy, although these costs may differ from course to course.
Key Specs
The Udemy app offers a 7-day free trial on all courses once you agree to the lifetime-access premium ordeal and sign up for a class.

There are over two thousand Udemy courses on programming topics, from basics to advanced software and web development.

Udemy courses are designed to be self-paced and can have Q&A support where you can clear out confusion directly with questions.

It isn't too interactive of a platform but focuses on giving a real-classroom experience with its video lessons and student-teacher interaction methods.
3. Datacamp
---
Datacamp is one of the best coding apps for beginners, with a bit more focus on data science. Data science is an essential topic when it comes to programming in real time. It helps one to learn the inner workings of how the internet or how the software works.
That said, dataCamp offers courses on almost every popular programming language, such as Python, MySQL, Java, C++, C, and more. Let's look at its key features below.
Key Specs
Every course in Datacamp is highly interactive and even lets users execute the code on the spot before moving on to the next concept.

There are both free and premium courses on datacamp, where you get a 7-day free trial.

Students get to interact with tutors directly if a teacher allows them to join their Datacamp classroom.

Datacamp is well-known for core programming, so it is an excellent choice for beginners.
4. Solo Learn
---

Solo Learn is one of the best apps to learn code if you are at the beginning of your learning phase. It covers over 20 programming languages that walk through the fundamentals of coding really well and in an engaging manner.
It has even been awarded the title of Best Computer Coding Education Solution from EdTech Breakthrough Award in 2021 and is also an editor's choice app on Google Play Store.
Key Specs
Solo Learn lessons can be made offline, along with codes. However, one must have an internet connection to compile within the app.

One can get a valid free certificate by completing a course in Solo Learn that they can use in their resume.

It has a vast community of over 40 million coding students who can help you anytime, anywhere.

There's also a quiz for every concept with hints to complete them and proceed to the next level.
5. Mimo
---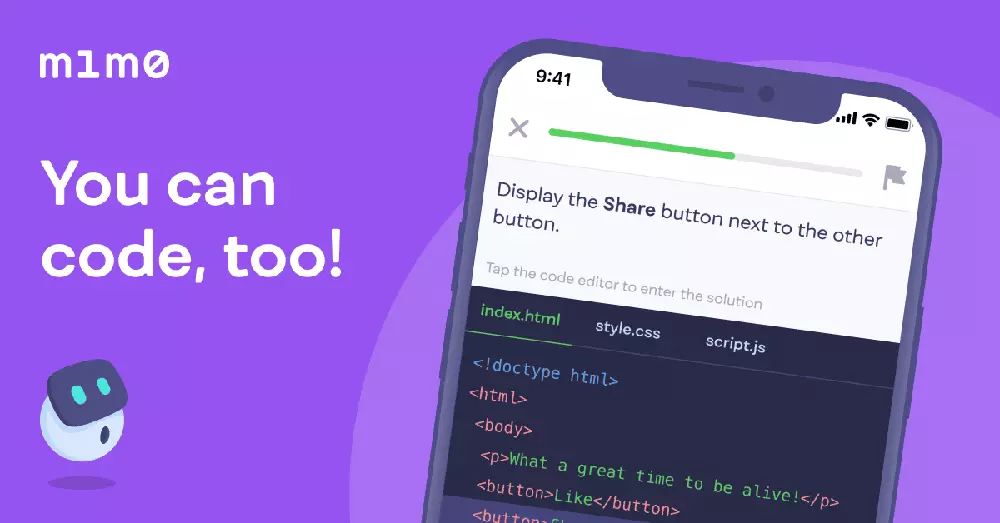 Mimo is another excellent app for learning code fundamentals. One can start out free with Html or other languages such as Python. However, we recommend using the app sequentially if you are a complete beginner so that you build up the basics without confusing yourself too much.
The free version touches the basics, while the pro version improvises on that and teaches newer concepts. One can also feel motivated to keep going with the streak, rank, and rewards system the app has going on.
Key Specs
The app's interactive teaching method is remarkable beyond work and minimalist, yet the fun interface is easy on the eyes. 

One can complete each lesson within two minutes – they are that easy!

You are encouraged to create projects where you complete your basics and test them with real-time links.

You can even practice previously completed lessons offline later on if you want.
6. Programming Hub
---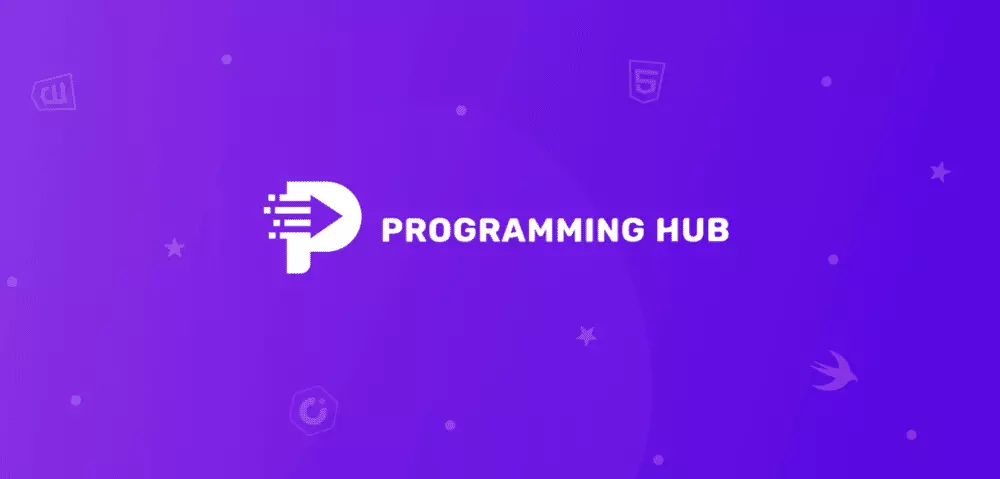 Next up, we have Programming Hub. It is similar to Mimo, but there are a ton of more courses and a different learning approach. It is one of the most beginner-friendly apps for learning code. And there's a large community backing it up as well.
The app has about six awards under its name, including Google's best app award. Also, one can learn advanced concepts with interactive lessons and animated videos within the app for free and also with premium access to reap more benefits.
Key Specs
The lessons are bite-sized, so users can easily remember concepts and test them out.

Pro access does not require mandatory registration, so you can start learning immediately.

There are about 15+ languages that one can learn and get certification for with this app.

All lessons come with practical examples, and the app runs on Kolb's learning technique, ensuring learning at any stage.
7. Encode
---

If you go to the play store and type out "apps to learn code," Encode is an app that is sure to pop up with its 4.7 out of 5 stars review. The app has been downloaded over 500K times and is great for absolute newbies.
Although the app was previously limited to Android users, it is now available for iOS as well and offers optional premium access for Encode Plus starting at $4.99 only. So let's look at what it has to offer below.
Key Specs
Short, interactive lessons ensure users thoroughly learn the concept before proceeding to the new concept.

The app has offline support for users to practice anywhere at any given anytime.

Its simple interface is easy to navigate and user-friendly, so it does not take away your focus from the main content.

You can explore languages of any kind with this app – structure, object-oriented, or hybrid!
8. Learn Web Development
---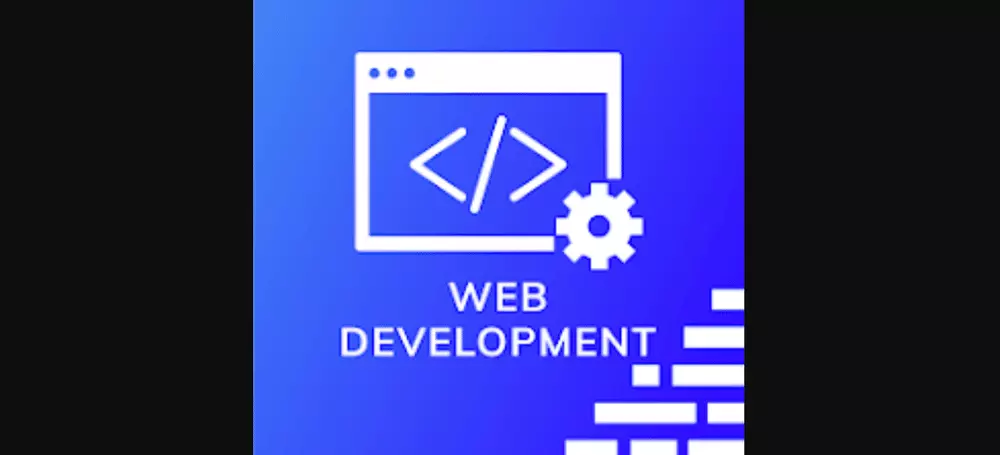 Although beginners are often hesitating with premium apps, Learn Web Development is such an app that will let you become a pro for sure. As the app's name suggests, you can be a complete beginner that can create launch-ready applications with the help of this app's curated lessons.
So, even though there are free lessons as you start, you need to buy the premium version to finish the courses and get community support or cross-platform syncing.
Key Specs
Learning paths let users see their progress and feel motivated to learn more.

It has short, interactive lessons with animations to guide users without boring them.

Audio annotations help out users with visual disabilities to learn code.

You can also get valid certificates to add to your resume if you complete your courses.
9. Enki
---
If stunning visuals and a futuristic approach appeal to the learner in you, Enki is one of the best apps to learn code. The app's dark mode lets users focus on the content for extended periods of time instead of stressing out their eyes.
The Enki app has over 1 million active users. It is well-praised due to its professional approach to learning that enhances critical thinking and provides the building blocks for a programming career.
Key Specs
Interactive quizzes let users learn in a fun manner, much like playing a game.

The in-built code editor feels much like VS code due to its theme.

A huge community of programmers favors this app so that you can get help quickly.

You can find over 1500 lessons in 20+ coding languages to learn.
10. Grasshopper
---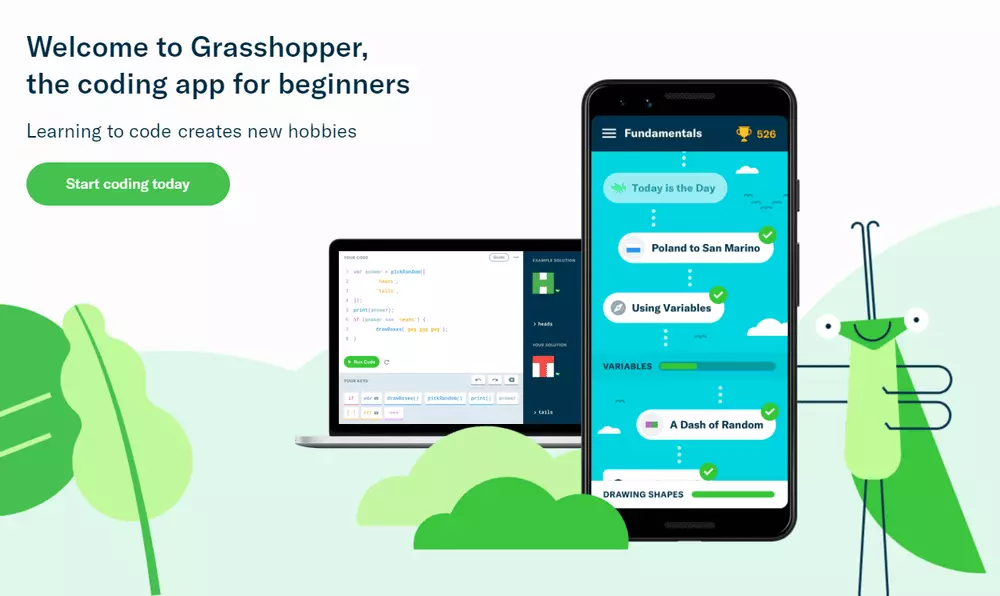 Last but not least, we must mention the Grasshopper app, which focuses solely on JavaScript learning from scratch. It is an app from Google and lets users learn JavaScript without any underlying charges or ads.
The app's light and fun-looking interface is fit for encouraging beginners to learn and has a rating of 4.6 out of 5 stars on Google Play Store with over 5 million downloads. So let's look at its highlights below.
Key Specs
The app uses an engaging puzzle-solving method for each lesson.

One can get real-time feedback from the app, which adds to the learning experience.

Daily reminders ensure you learn a little every day and stay consistent with practice.

It starts teaching right from the beginning, so the app explains it all, even if you aren't familiar with programming terminology.
Conclusion
---
Those were all the 10 best apps to learn code we had in store for you. We have talked about their key speculations and linked each app as well so that you can easily give them a try. Do let us know how you like them in the comments.
We hope you like the content and that you'll not back out from your initiative to learn code, as it takes dedication and a ton of self-study. Perhaps the apps we talked about can spark your motivation further. Thanks for reading – Good luck!