Apple has brought the best devices, whether it is a phone, tab, or even a TV. That's why Apple TV has become popular overnight. It doesn't need to say that all the Apple TVs are made of all smart and latest technologies to provide you with the best service. However, if you are new to use an Apple TV, I would love to remind you that you shouldn't miss the opportunity to play some games on the big screen. And if you are thinking so, you are in the right direction. It's because our topic today will follow the best games for Apple TV.
Best Games for Apple TV You Won't Regret of
---
You cannot just play any game on your Apple TV. A game can have good resolution and graphics on the phone or tab, still can fail to provide the best quality on the big screen. So, it must be a good idea to check out the reviews of the best games for Apple TV right below and then choose the best option for you. Here, you will have 20 different games, and you can check out the details of every single game so that you can choose the appropriate one or even more games for you.
1. Modern Combat 5
---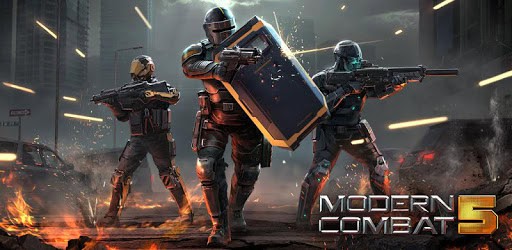 First, I would like to introduce you to the most popular action survival game pro gamers love to enjoy on their Apple TV. It's Modern Combat 5 by Gameloft. Remember, it is the 5 the series of the same game.
Overtaking all other series, the 5th one got the highest rank, most probably for its smooth control and visual effect on the Apple TV. This unlimited FPS action game will let you form your own squat to invite your friends to join your team and fight together to beat the enemies.
Important Features
This is a high-powered multiplayer game, and you can play with your friends by connecting through the internet.

While playing the game, you can speak to the other players and send or receive gifts from them.

Thousands of costumes and outfit variations are there. You can choose your favorite one though you have to achieve them first.

You will get varieties of weapons. Just you have to choose the powerful one or the one you can handle the best.

There will be tons of events and challenges. You can participate in those events and get excellent rewards.
Pros: The visual effect of this thrilling war game while playing on the Apple TV doesn't need any words to appreciate. It will definitely attract you alongside the best quality soundtrack.
Cons: It is not a child game. So, if you are looking for a game for your kid, just skip it.
2. Crossy Road
---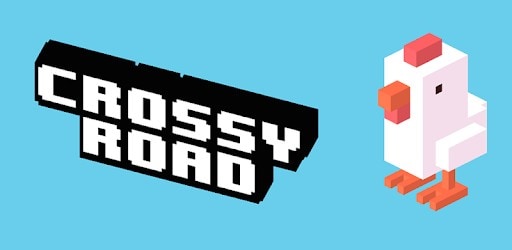 Whatever device you are using doesn't matter; you must be familiar with the name Crossy Road. It is one of the popular games people love to play both on their smartphones, smart TV, and tablets.
Hipster Whale brought these classic arcade games to your fingertips, and you can enjoy this game both on your iPhone, iPad and even on your Apple TV. However, there is a city like lego blocks. The city includes buildings, roads, and vehicles. And you will have different characters like the hen, penguin, etc., to run on the road.
Important Features
You don't need an internet connection to play this offline game. So, you can play this game to kill your free time.

Not just the hen or penguin, you can collect over 150 retro-style characters in this game.

The modern arcade game tactics are very easy to understand, but it is not much easier to master.

There are crossroads, train tracks, and rivers. You have to cross all of them, for instance.

This exciting game is good for both kids and adults.
Pros: The graphics and sound quality of this game are quite satisfactory. Besides, the gaming performance on the TV is also very clean.
Cons: Sometimes, the game doesn't save your play automatically.
3. Oceanhorn 2
---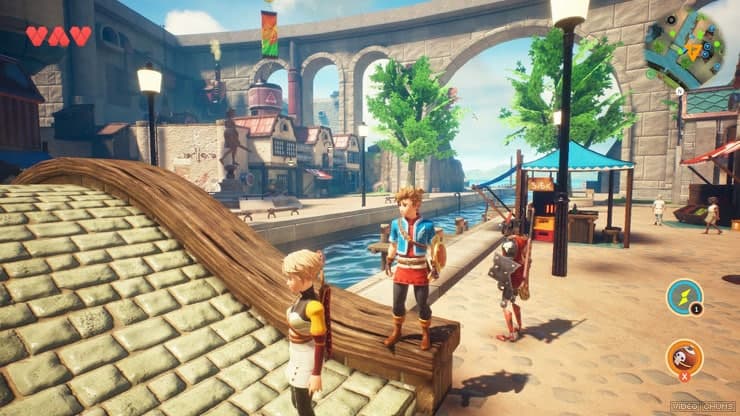 Let's check out the best game for Apple TV, which is popular for being both adventurous and mysterious. Oceanhorn is the game, but I have mentioned the second season of it. Basically, the first version is great, but if you are prioritizing the graphics, soundtrack, and gaming control, you will love the second one for sure. The story is also very interesting where you will wake up getting a letter that says your father is gone. You only have its old notebook and a mysterious necklace.
Important Features
The game is designed with 3D gaming graphics and an outstanding soundtrack.

Nobuo Uematsu is the world of Final Fantasy, and you have to play this game in the same fantasy world.

You have to find out lots of ancient items to improve your level in the quest.

The graphics setting is completely customizable in this game.

You can participate in the swordfight and mystic magic.
Pros: The story of the gameplay is over 10 hours, and so you can enjoy this game along with a new mission.
Cons: The game needs more space to be installed, and it is even more than 1 GB.
4. Oddma‪r‬
---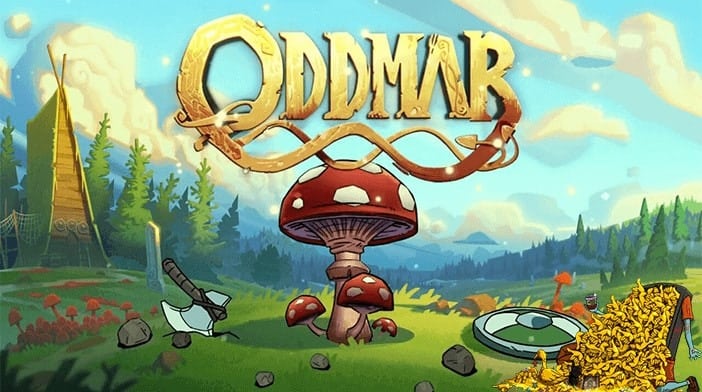 Named after the main character Oddma‪r‬, this game is plotted on a place called Valhalla. He is a Viking and has to remember that he must maintain his potential. You have to go through the rest of the story by jumping, running, or even attacking. Besides, the challenges include a hidden level and a time attack mode in each. You will experience stunning graphics here.
Important Features
Up to 24 levels are indeed composed of platforming challenges and puzzles.

Each of the level 3 hidden talisman along with a fourth one.

Here you are going to get powerful magical weapons to use and shields to protect yourself in attacks.

The adventure story has different environments such as snowy mountains, magical forests, treacherous mines, and many more.

You are free to encounter new friends and foes throughout your way.

The music of this game makes you feel the real thrill of this journey.
Pros: This is a Viking story that is animated like a motion comic. Additionally, it has a great support system feature for Apple TV and saves the game as well.
Cons: You may have to adjust a slight to the control system.
5. Asphalt 8 – Drift Racing Game‬
---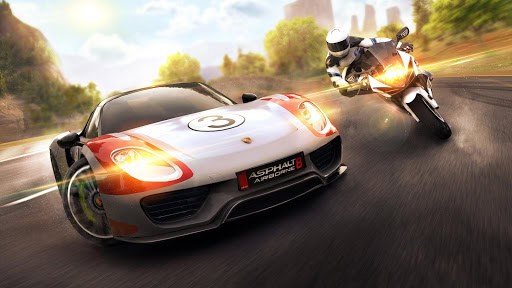 How can we design a list of best games for Apple TV without mentioning Asphalt 8! This breathtaking racing game has an amazing visualization with a smooth 60-FPS experience. The environment, cars, and tracks are designed based on physics so that you can explore as if it is real. It requires payment to access the game, but it surely deserves a little premium, without a doubt. The game is coming with new modes, upgrades, and festivals.
Important Features
Over 280 speedy cars of all time, including the best brands like Lamborghini, Ferrari, Audi, Ducati, Chevrolet, etc., will give you the ultimate fun.

More than 50 thrilling tracks are waiting for your best intense racing skills to show so there.

For the multiplayer action, there will be about 12 rivals to knock you down.

There are 6 game modes where you will find almost 400 career events.

You can style however you like using 2,300 decals for customizing and upgrading your riding experience.

Car mastery challenges have 1,500 types of training you with a better experience.
Pros: You can play it on any of your macOS and iOS devices, including Apple TV. Also, when you take part in Limited-Time Events, you must complete them within the time limit.
Cons: It is tough to progress in this game.
6. Sayonara Wild Heart‪s‬
---
The Start of Sayonara Wild Heart‪s‬ is completely like a fairytale. It is developed based on music and marked out as a "pop album video game". A young lady's heart is broken like a butterfly comes into her dream.
That takes her to a path in the sky. Here is the twist when she finds her other self, disguised as a masked biker. The rest of the journey starts from there. Gradually, you will meet Howling Moons, Dancing Devils, Hermit 64, and Stereo Lovers.
Important Features
The whole game is divided into 23 levels of variation. Each of them has unique mechanics.

Every level is initially designed with a pop music soundtrack.

There are a bunch of characters in this game, and you have to play as one of them.

If you wish to earn more scores, you need to collect hearts along your way.

Sometimes you have to jump by clicking a button to avoid an obstacle.

Different weapons such as a bow and arrow, wielding swords, and more are there to fight different Boss enemies.

As per your skills, you will receive rewards and rank with gold, silver, and bronze medals.
Pros: The breaking hearts should maintain a speed of 200 mph rate. Again, you will find tasks like skateboarding, riding motorcycles, shooting lasers, dance battling, etc.
7. Alto's Odyssey
---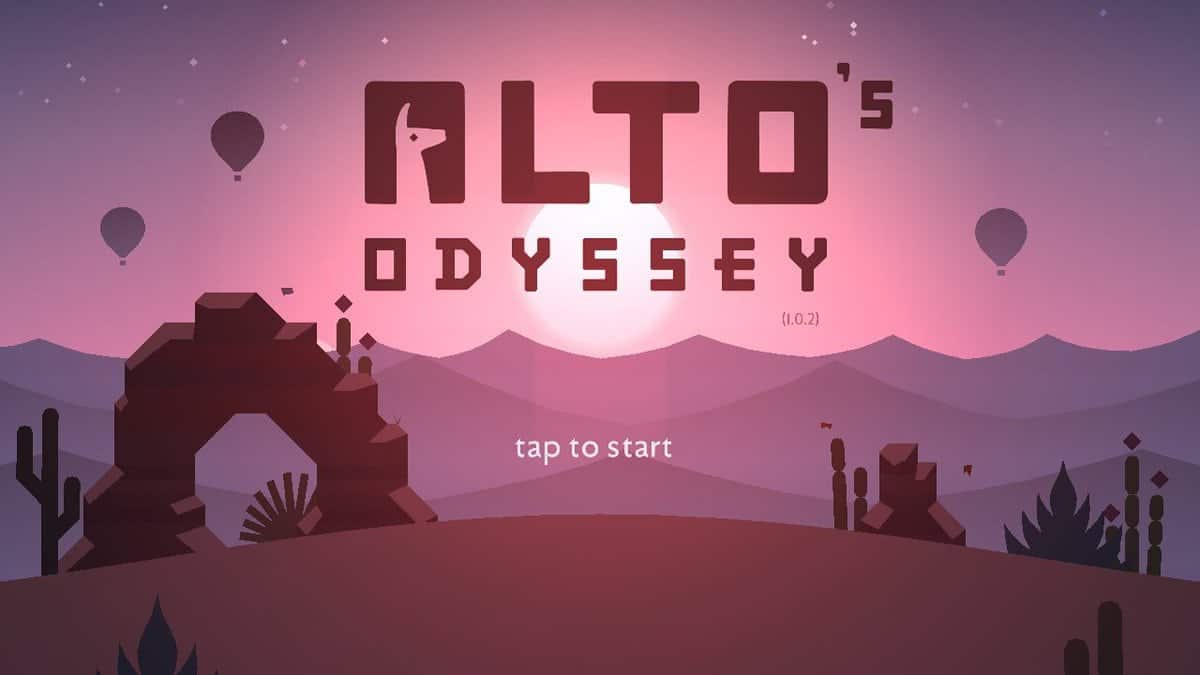 Following other best games for Apple TV, we are including Alto's Odyssey in this list. It's a sequel to Alto's Adventure, and most of the players think that the second version can beat the first one. Here, you have to reveal new secrets on your thrilling journey in fantastical places. At the same time, you also have to escape mischievous lemurs. The music of this game is specially crafted with its story. Moreover, your progress is synchronized with Apple TV.
Important Features
More than 180 goals need to get completed. You can use the one-touch trick system to create a chain of combos.

A rich landscape with a diversity of Biomes, including dunes, canyons, temples, and so on.

The roads and the sky have more to explore with the moving grind rails, hot-air balloons, wall riding, etc.

The weather will change its effect and lighting in the sandstorms, swirling wind vortexes, shooting stars, and rushing water.

About 6 characters represent Alto and friends, each with different attributes.
Pros: The Zen Mode is like a bonus with no limits of time, scores, or anything. Furthermore, you can capture your precious moments in Photo Mode.
8. Butter Royale
---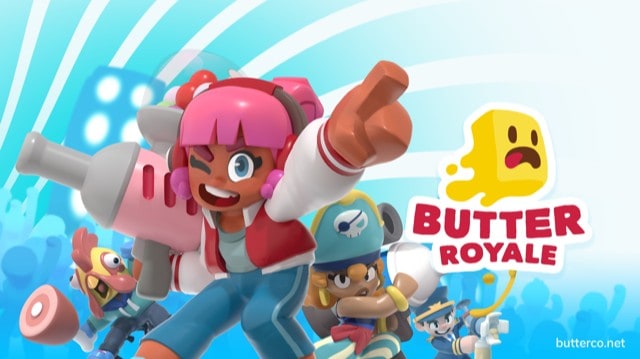 Butter Royale has arrived full of excellent features that will take you to food fights rather than any battlefield. It is regarded as one of the best games you can enjoy on your Apple TV. And the game is much simpler, and only you have to throw food and shoot fire sauce, bread-blasting tools to attack your opponent. Eventually, whoever stands as the last player or the squad becomes the winner, and who stands and remains for the last time becomes the winner.
Important Features
The game allows for solo, or you can make your squads and fight against 31 opponents.

You have to complete your food fight within fast-paced 5 minutes.

More than 80 characters are available, and you can choose your own.

You can team up with your friends and enjoy 4v4 food fights. Besides, don't forget to mark yourself safe from hot butter.

POWER-UPS will initially help you heal your team, and you can freeze your opponents for a little while.
Pros: The game is completely safe, and 9 plus kids can easily control the game. Moreover, there are daily and weekly challenges, and you can unlock exciting seasonal characters, melees, and so on.
9. Rush Rally ‪3‬
---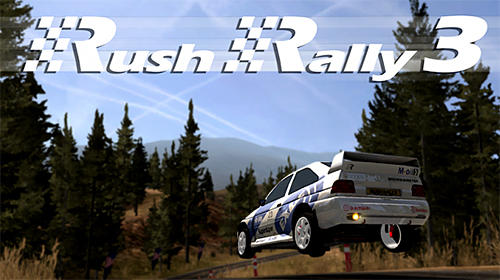 If you are searching for a realistic but thrilling rally simulation game, then Rush Rally 3 will grab your attention in the first place. The game will throw challenges to race on different surfaces, including gravel, tarmac, dirt, or snow, to bring real action. And You will be allowed to race with an outstanding car dynamics model built from 15 years of experience. Certainly, there will be A-B stages for a single rally, or you can grind metal to metal with other cars on rally roads.
Important Features
You will get 72 new and unique stages, and you will experience 60 fps which is perfect for smooth racing.

There are weekly challenges, and you have to compete with other players all around the world. And you have to take with a unique selection of tracks.

You can enjoy real-time multiplayer, and the Social leaderboard will be there to guide you to compete against the world's best racers.

The game will let you upgrade, tune and customize your garage with world-class Cars.

The liver editor will help you to change the whole Outlook of your car. Plus, you can buy new wheels to make your car a classy one.
Pros: The game supports MFi controllers. Additionally, you can control the game with touch and place the control anywhere on your screen.
Cons: The audios and the visuals effects are not up to a satisfactory level.
10. Little Orpheu‪s
---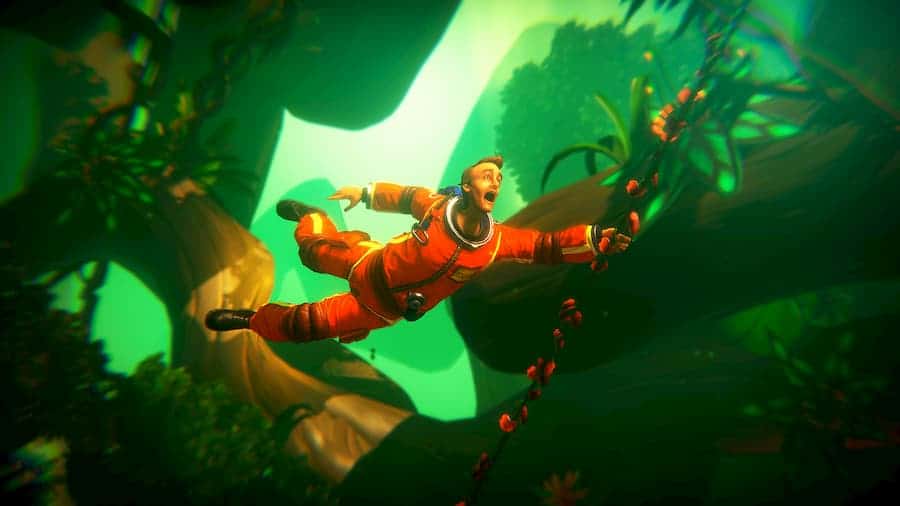 For those who love action-adventure games but want to enjoy it with a simple controller, Little Orpheus can be the perfect choice for sure. This game has arrived with a roller coaster story that will make you dive to the core of the Earth.
It shows a Soviet cosmonaut is heading on the opposition of the moon. Meanwhile, Comrade Ivan Ivanovich drops his exploration capsule where Little Orpheus remains. After three years, he appears and claims that he saved the world.
Important Features
Comrade Ivan slips the atomic bomb powering Orpheus.

General Yurkovoi takes him underneath the Ural Mountains to debrief about the bomb.

You will find the hero exploring the lost civilization, prehistoric jungle, undersea kingdom, and so on.

You will find the hero fighting with the frightful monster. He fights to bring equality in subterranean worlds.

This game has come with eye-catching visuals and excellent acting, which is indeed beyond your imagination.
Pros: Each episode of this game takes half an hour to complete the task, perfect for a mobile game. Besides, you will need your one hand in an Apple TV remote, and that's all to control the entire game.
11. Real Racing ‪3‬
---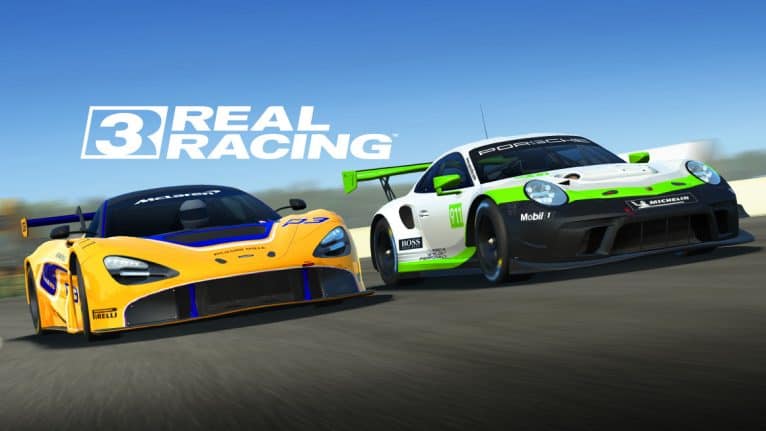 Electronic Arts came up with Real Racing 3 for Apple TV. The controlling system of this game is flawless and supports some 3rd party controllers too for better accessibility. This game offers the industry's best quality graphics and sound effects. Potential players are suggested to keep at least 2.5Gb of system space free to allocate this game on their Apple devices. This game provides console-like visuals and gameplay. It includes over 250 real cars in its database.
Important Features
It offers one of the most sophisticated and advanced graphics from the Mint 3 engine, along with pinpoint details, rearview, shadows, reflections, realistic vehicle damage, etc.

You can play with your friends and players from all over the world in real-time.

It includes lots of different game modes, campaigns, and a unique AI multiplayer mode called Time-Shifted Multiplayer.

This ultimate racing game includes over 43 car grids, and players can use cars from Porsche, Aston Martin, Audi, Bugatti, and other renowned brands.

The game hud is initially very modern and features realistic viewpoints for easy navigation.

It integrates an in-app purchases option, and players can manually disable this function through the settings panel of your Apple TV.
Pros: You will love its highly competitive real-time multiplayer gameplay sessions. Another great inclusion is its officially licensed racetracks at 19 different real-life locations.
Cons: Some players found occasional connection loss and data corruption while accessing the game.
12. BADLAND ‪2‬
---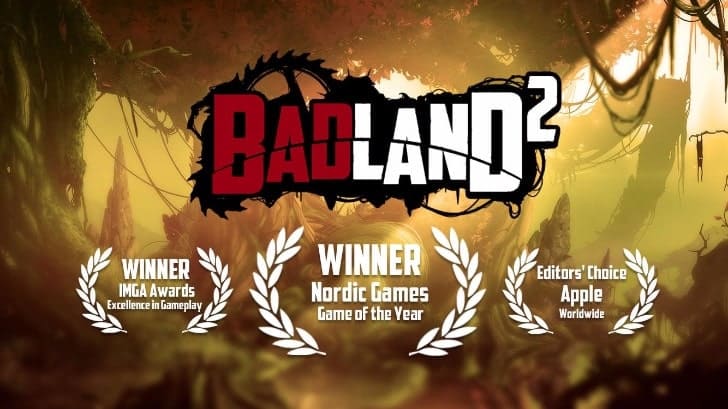 Frogmind brings out BADLAND 2, one of the best games for Apple TV with award-winning adventure-based gameplay. It is a sequel to the highly optimized original BADLAND for iOS. It offers a huge area for gameplay and lets the players explore numerous elements and locations.
You will have to survive from liquids, magma, water, frost, light, etc. So get ready to explore the game world and beat the odds as you race, jump, and reach immediate goals that are impeded.
Important Features
The single-player mode does not require any internet connection and offers very addictive gameplay with lots of levels.

It shares the progression level to all the iOS devices of the same account, so you can play from where you left on your iPad and iPhone without any hassles.

You can compete and join in different challenges with friends and other players in the online gaming sessions.

It renders top-notch graphics and sound effects, which indeed makes it even more appealing.

The game gets regular updates, and new contents are free of any cost.

It offers one of the most versatile and optimized controlling systems and supports 3D touch with high sensitivity on iPhone and other mobile Apple devices.
Pros: It offers a unique adventure that you have not experienced in any other games. This game integrates global leaderboards and an achievement panel, making it very competitive within the huge community of players worldwide.
Cons: Some people did not like the overall gameplay.
13. Shadowmati‪c‬
---
The storyline of Shadowmati‪c‬ takes you to the imaginary world of puzzles. Firstly, you will get some pieces of abstract objectives, and you have to rotate them to build something. But you don't have to worry because you will be given projected shadows of recognizable silhouettes. You have to find the right solution. Also, the synchronization of this game with Apple TV is smooth. Additionally, the visual effect is super-rich on the TV that comes with an amazing soundtrack.
Important Features
Here you will find the chapter called Other Worlds, which includes about 30 levels that are totally different from one another.

All the levels are initially divided into 3 environments, based on various themes like Ancient Worlds, Space, and Music.

More than 15 rooms are featured in this game with divergent concepts, music, and atmosphere.

Whenever you are clueless, the game system provides Hints recommendations that you can resort to.

If you need more help, you can press the assistant button. It will rotate the object in the right direction.

Each room of this game has its own music setup, which will let you feel an individual atmosphere.
Pros: This game has a lot of secondary objectives and nonlinear level progression. Besides, you will enjoy the whole game in 3D parallax view.
Cons: Some users complained that the shapes of the puzzles are too abstract.
14. PAC-MAN Party Royale
---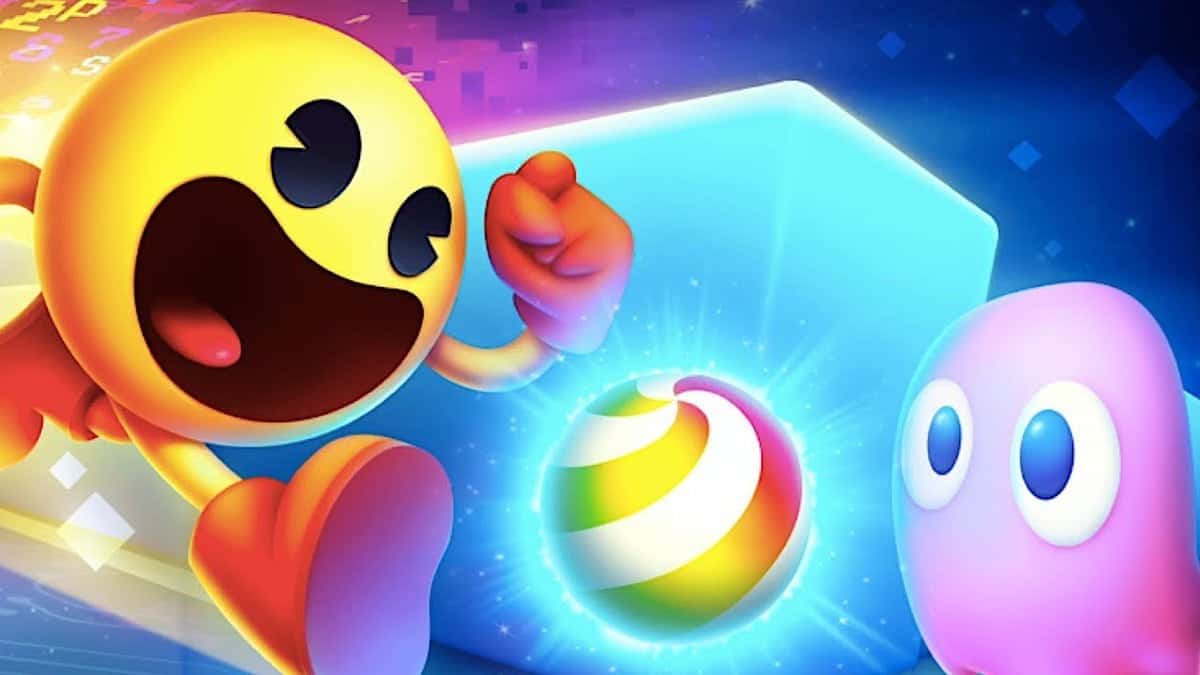 Classic arcade games are fun, right? PAC-MAN Party Royale is our pick as one of the best games for Apple TV. It is a multiplayer game which you can explore with your friends and family and enjoy on the big screen of the TV. In this game, when you eat a PAC-MAN, they become ghosts and try to take revenge. Additionally, the controllers are available to play on a single device. And, in the Local mode, you can even pair up with another player.
Important Features
In the Battle mode, you can play with 4 players, and you have to survive till the last to win.

If you want more speed, you can eat PAC-DOTS. Then it will get easier to collect Super Pellet before others.

Classic Energizer will give you power-ups. Those work better Electric Field and L.A.S.E.R.

You have to be careful about a new ghost called Itchy. It has a negative effect and can poison you if you get in touch.

When you are turned into a ghost, you still have the chance to come back by eating another PAC-MAN.

The maze starts to collapse because of the 256-glitch, which means there is no winner within the right time.
Pros: New mazes and game modes are being updated gradually. Plus, there are different languages provided for the game settings.
Cons: For some users, the view of this game on the Apple TV is not very much unique.
15. Machinarium‪
---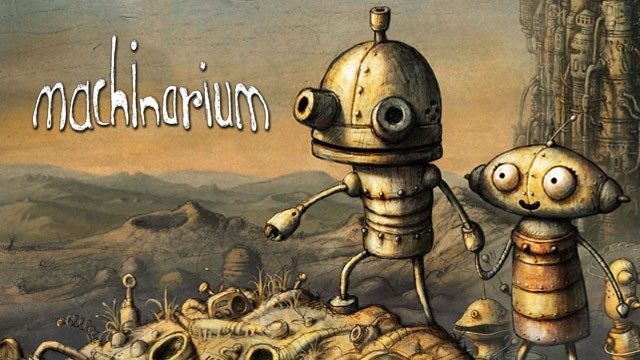 Have you seen the horror movie IT? The characters and environment of Machinarium‪‬ are almost similar to that. The game consists of a traditional adventure story. At first, there will be a few tutorials prompts on the screen. As you progress in this game, the clues will gradually become tougher to solve. The whole story is stringed and described through the puzzles. You are here to discover the way how those puzzles relate to the game chronology.
Important Features
There are series of brain teasers and puzzles which you have to solve wisely.

Instead of dialogues, you will get thought bubbles to describe a situation briefly.

You can find the Easter egg backstories in some of the areas to add more fun to the game.

When you are out of clue, this game will provide a two-tier hint system. You can only use it once per level.

A bunch of mini-games lets you access the walkthrough in different areas.

You can click on any object that is within the character's reach.
Pros: Several detailed sketches will describe the solution of a puzzle. And, if you follow the walkthrough, you will understand what to do in that area.
Cons: Some users found the movement system a bit annoying.
16. Bleak Sword
---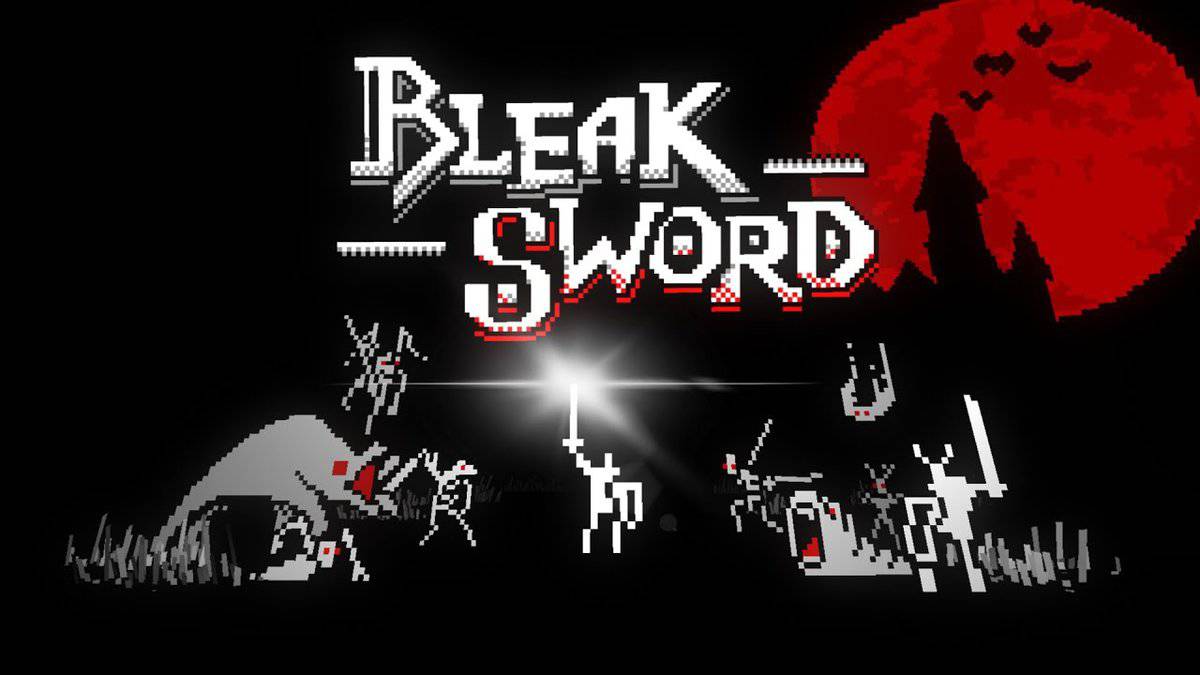 An action game like Bleak Sword should get a place amongst the list of best games for Apple TV. The aim is to destroy the curse of the ancient Bleak Sword. During the play, you have to parry, roll, attack and counter-attack. The basic movements are smooth, whether it is on touch controls or gamepads. Moreover, the game is available in different languages, and the big screen view is truly amazing.
Important Features
Here you will have 9 breathtaking chapters which are full of excitement.

Legendary hero characters are there, and you can pick any of them.

The different adventurous environment includes forests, castles, dungeons, swamps and so on.

A lot of helpful items are used to invoke powerful magic, but you have to unlock them first.

If you play well here, you will get the ability to upgrade any character to have better skills.

Up to 30 achievements are here in this tricky strategy game to discover as you progress.
Pros: In Arena Mode, you need to be careful as it gets more challenging. Plus, you can lift the stats to face the guardians when you become a better warrior.
17. Hyper Light Drifter
---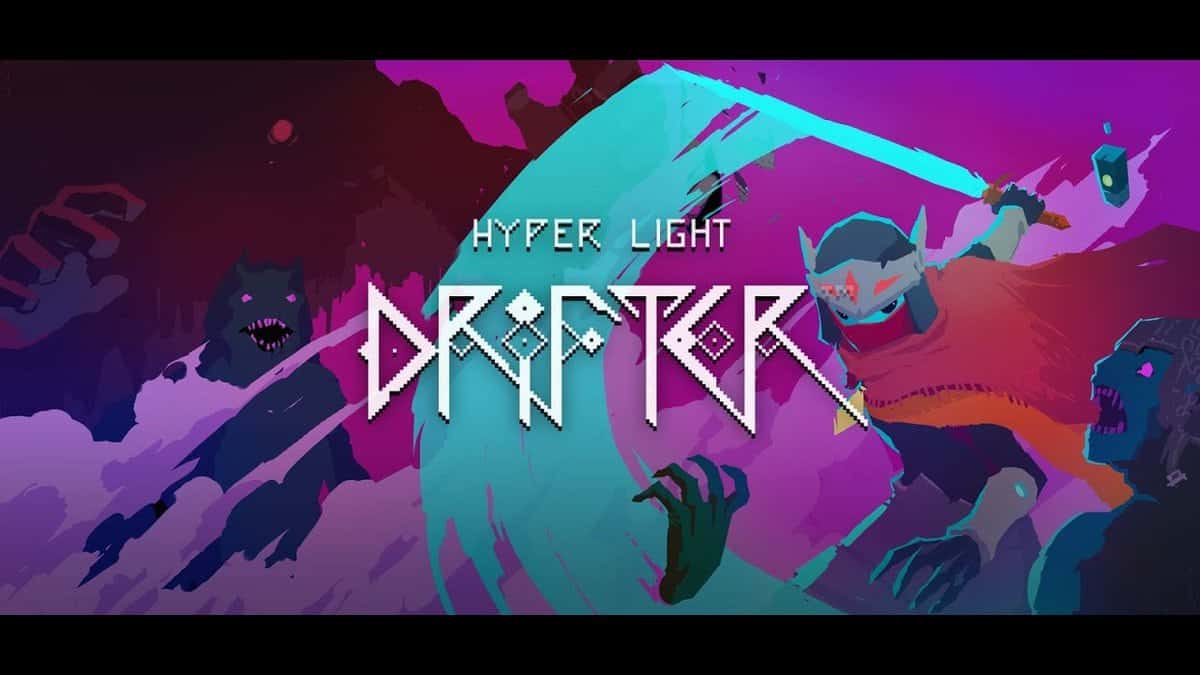 Hyper Light Drifter has arrived to take you to the beautiful yet ruinous world. Here, the drifters are gatherers of all the forgotten knowledge, lost technologies, and conquering history. Although you will find them haunted by an insatiable disease, they travel through the land to find the cure to stop the horrible malady. No wonder that each battle will prove you a great Samurai. Let's see what's more it will offer.
Important Features
The game has the best sound quality and the best visual design. And all the content is from the original game.

The visuals will take your thumb into both difficult and breathless combat sequences.

You can upgrade weapons, unlock equipment, master new skills, and discover a world with a branching path.

To survive, you have to get off a few sword hits and fight the opponent with your fierce gun repeatedly.

You will be surrounded by numerous enemies, and the hazards will grind your body.
Pros: This game allows MFI controllers, and you will find your achievement in the game center. Moreover, The users will find Haptic Vibration, which gives a signal by vibrating and leads them away from danger.
Cons: The game doesn't have wider screen support.
18. Sneaky Sasquatc‪h‬
---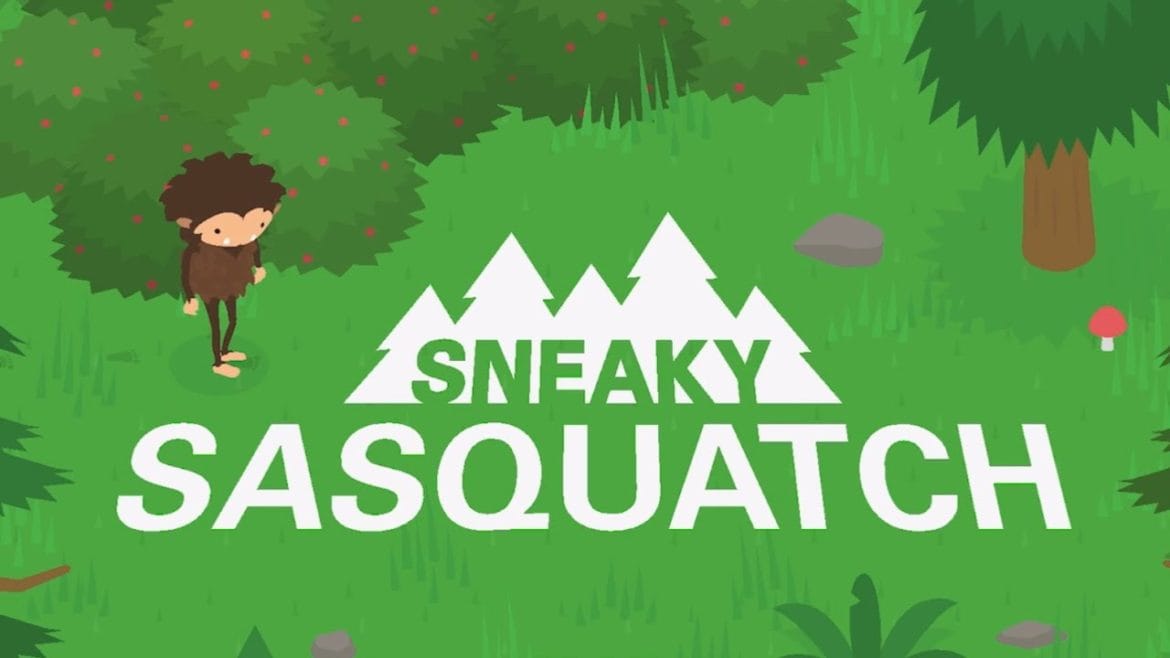 Usually, the life of Sasquatch is pretty mysterious and Mythical. But now, it is possible to live the life of Sasquatch with Sneaky Sasquatch. Well, this is one of the best games for Apple TV as you can do regular Sasquatch staff and sneak around campsites.
In the entire gameplay, you can put on a cloak of humans and work as a police officer and investigate the polluted lake. You can take a driving test to get your license. Plus, you can apply for a taxi license to drive people around.
Important Features
There will be food in unguarded freezers and in picnic baskets where Sasquatch can find its food.

Be Careful as a Park Ranger might be chasing around you. And discover hidden treasure.

You can buy and upgrade the race vehicles at the race track. Also, you can rent an apartment in the nearest town.

It will let you work as a photographer in the local newspaper. Plus, you can fill up the photo album with precious memories.

There will be junk in the ocean and the lakes. You can clean those and buy a boat to catch salt-water fish.

You can enjoy the Halloween party here and go for the trick- tricking.
Pros: There will be lots of new secrets to find out and puzzles to solve. Additionally, you can explore sunken ships, and there, you might find pirate treasure.
19. Rayman Adventure‪s‬
---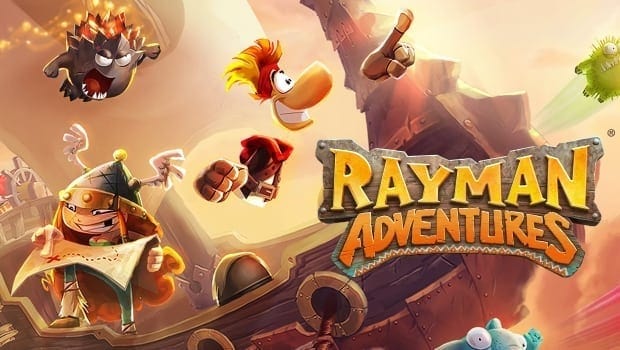 Rayman Adventures will take you to the world of an enchanted forest where Ancient Eggs carries the sacred tree. However, the sacred tree gets stolen in the gameplay, so your ultimate mission will protect the ancient eggs and get a new life with the sacred tree.
Throughout the journey, you will play your role as Rayman and dive into the timeless adventure. Eventually, You will face a minotaur, bandits, and many other gigantic monsters. And you have to win the battle against them to complete your mission.
Important Features
More than 55 playable characters will be there, and you can play as Rayman, Globox, Barbara or Teensie, and so on.

Over 200 excellent levels will keep your thumb busy, and you can explore 7 extraordinary worlds in the Rayman 2D platform.

There will be haunted medieval castles, mysterious and the mythical land of Olympus to welcome you. And you can run, swim, hover or take a flying jump throughout the levels.

There will be many new adventures awaiting, and you have to unlock them by growing the sacred tree.

3 special abilities will help you to collect Incredibles. They are seekers, inhalers, and protectors.

The game offers 50 different incredible families.
Pros: You can make music with the incredible in the beatbox mode. Furthermore, the game will help you to collect more than 320 unique Incredibles.
Cons: After finishing each adventure, you can't continue the game unless the egg hatches.
20. Playdead's Inside
---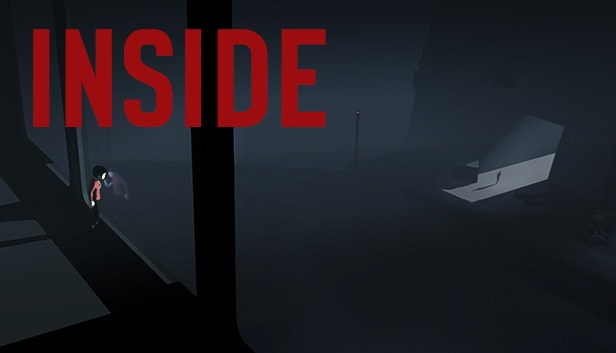 Here, we come to the final recommendation for today. And it's all about a mystical and adventurous game, Playdead's Inside, by the same creator of Limbo. You can play this game on your Apple TV, and its visual performance will definitely move you on.
The storyline of this game is not less attractive than a movie. Here, a boy suddenly found himself in a dark project as the center. Though there are many people there, the boy is all alone because he is the only person to have a sense.
Important Features
The game may seem easy at the beginning but very tough if you can't think properly.

Your role will be in a completely dark environment. It will be terrific and adventurous at the same time.

It initially offers tons of missions, and you have to complete them to level your role up.

More than your other skill, the fast-thinking capability will come as a help in this game.

You can customize the outfit of your role player and level-up to unlock new abilities.
Pros: The graphics and visual effects of this game are indeed super-rich in all aspects. Additionally, the soundtrack is quite mystical and mind-boosting.
Cons: As it is about death, darkness, and mystery, you shouldn't play it with your kids.
Our Recommendations
---
Don't you think it would be pretty hard to recommend one or two games for today? It's because there is no specific gaming genre, but it's all about the best games for your Apple TV. As I have no idea about your favorite genre, I cannot say the specific game you will love. However, I can share the game list on my TV anyway.
Often, I like to play Modern Combat 5, Asphalt, Badlands, and Oceanhorn 2. Maybe because action, adventure, and racing are my favorite genres. However, you can choose any game you like, and I can assure you the gaming performance on your Apple TV won't let you be down.
Finally, Insights
---
As providing a few game recommendations isn't possible today, I humbly request you to share your experience with the game you have chosen. It will help the other viewers to have some real and first-hand recommendations. However, don't forget that gaming on the big screen is more exciting and thrilling. So, if you afford to have an Apple TV, don't miss the chance to enjoy the big screen. Well, it's time for the departure. Stay safe and connected with us. Thank you.