In terms of televisions, Apple has brought the smartest solution with the Apple TV. At the very moment the first Apple TV got released, Apple fans didn't make a second late to have them. However, great users' satisfaction is also gained by this smart big screen technology. However, apps are always the handy and minimalist solutions for any fact. And besides all the handy devices, you can use apps on your smart Apple TV too. If you plan to boost your Apple TV experience, you should definitely use some of the best apps for Apple TV.
Best Apps for Apple TV You Shouldn't Miss
---
We arrange this content with 20 different apps of different genres for your Apple TV. So, you will get different types of apps, including streaming apps, movie apps, healthy and new apps, etc. You should check out the details of all the apps adjacent to the list and choose the apps you need. Also, we tried our best to find as many good-quality free apps as we got. Hopefully, sooner or later, you will thank us for reminding you of using these apps.
1. Netflix‪
---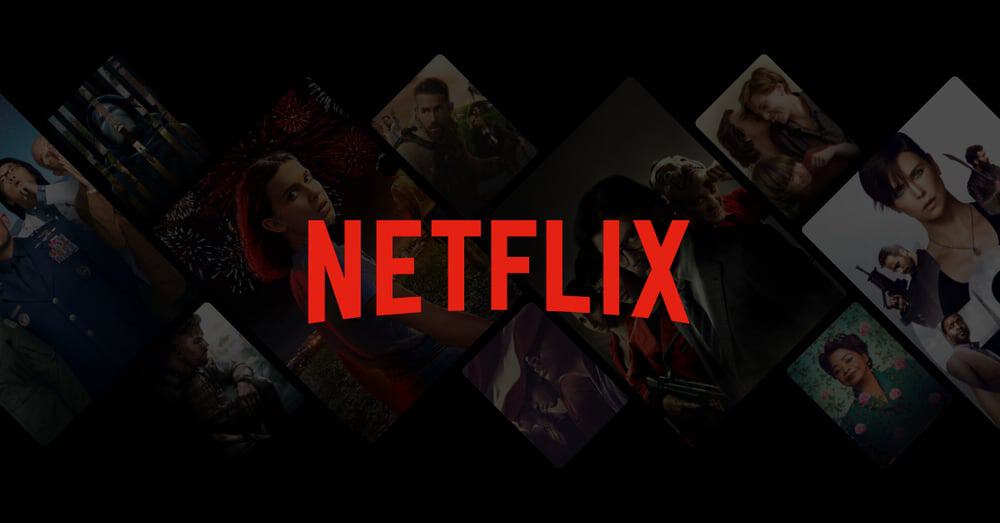 It's obvious to have Netflix‪‬ on top of our list of Apple TV apps. Eventually, Netflix is the name of the latest trend anyway. You will find almost everything here. All the popular movies and TV series from around the world are here. Moreover, there are stand-up specials, documentaries, and whatnot! It supports various languages, including English, German, Arabic, Greek, Italian, Korean, Japanese, etc. Plus, some authentic serials are nowhere to find without the app.
Important Features
You can always browse for new titles and stream videos anytime, anywhere you want.

Based on your previous watch history, you will get recommendations on movies and TV serials.

More than 5 profiles are allowed to create with one account. Each member gets their own customized profile in this popular movie app.

If you are watching with kids and other family members, you will experience safe watching.

Here you will find trailers for the upcoming movies and TV serials.

Whenever there is a new release of an episode, you will receive a notification about it.
Pros: To watch movies offline, you can download and save them on your device. Again, there are a lot of categories so that you can easily find what you are looking for.
Cons: The audio description feature, by default, may seem annoying if you do not turn it off.
2. Hulu: Stream movies & TV show‪s
---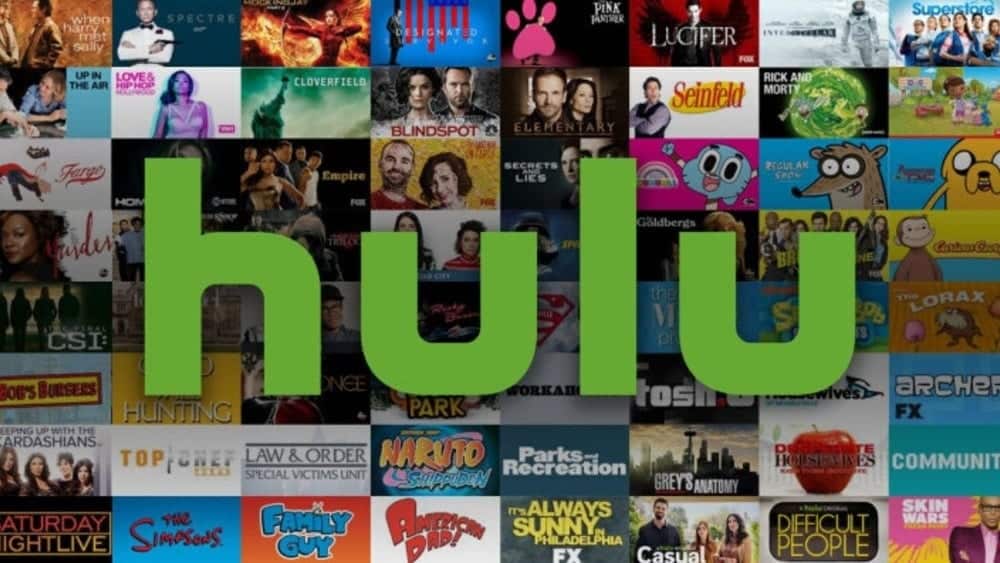 Hulu made its own mark in the past few years. You can enjoy exclusive Originals only on this app. It will provide thousands of current episodes, past seasons, and so on. You can watch live TV for news, sports, and other events. In this app, you have everything in one place for a curated TV experience. Besides, the video quality is quite satisfying, and for the following reasons, we call it one of the best apps for Apple TV.
Important Features
As you watch more and more, you start to receive customized recommendations.

About 6 profiles can get permission for one account, and each one will have its own specific personalization process.

More than 85,000 episodes are here for you to discover in this app.

There is a folder called My Stuff, where you can add more movies, TV shows, networks for direct access.

This app initially works on several devices like smartphones, TV, tablet, etc.

You can include premium networks like CINEMAX, HBO, SHOWTIME, STARZ, and more.
Pros: Here, you can watch over 60 most popular TV channels. Furthermore, you can download any of the movies or serials you like.
Cons: You can not avoid the ads as they are unskippable.
3. MTV
---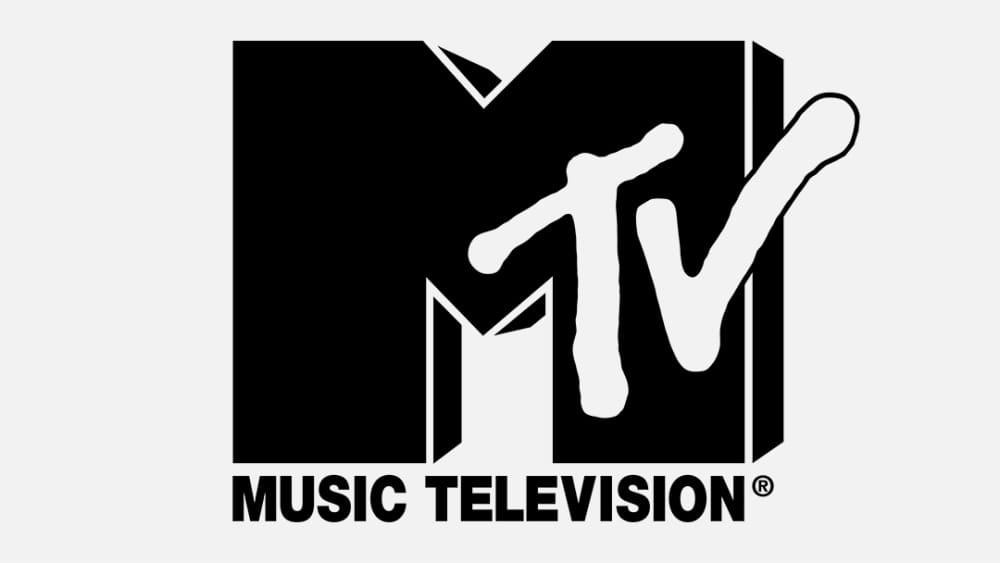 Let's go for unlimited music entertainment with MTV. You must be familiar with the name as it is the leading music channel on TV. You can get yourself lost in the sea of music videos with this app anytime, anywhere. Just ensure a stable internet connection, and this app will never ask you to pay to entertain you with your favorite content. All the music and TV shows of different countries are there stored in this app.
Important Features
On the day after getting released, this app will show you all the popular TV shows.

Live streaming and Chromecast facilities are available in this app.

You can bookmark all your favorite shows here and get them instantly when you search for them.

Very simple UI and excellent quality video will provide you a great user experience.

You will get all the latest series, trailers, teasers, and music videos instantly after release.
Pros: You can keep your account on this app protected with a strong password. Eventually, you can synchronize it with your other Apple devices with only one account.
Cons: So many commercials make some users annoyed.
4. Youtube: Watch, Listen, Stream
---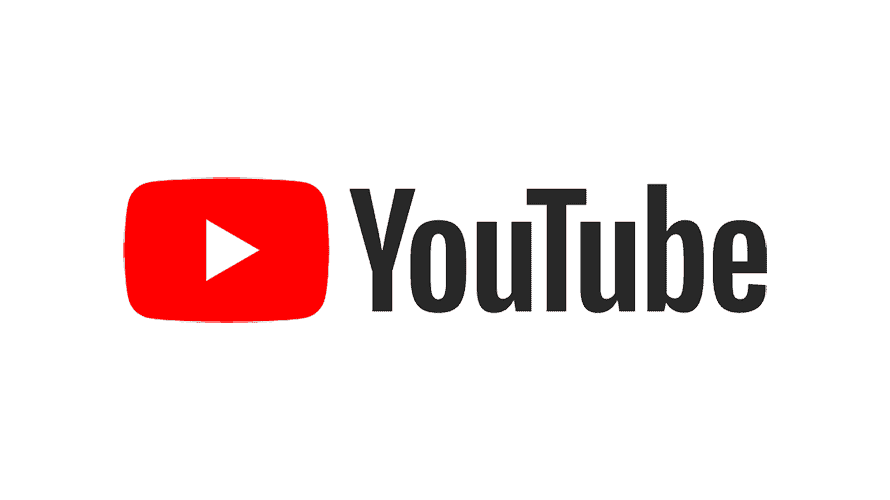 Do I really need to introduce you to this app? I mean, really? I don't think so. Youtube is the most popular app worldwide, and you can use it on your Apple TV too. It is the most popular video streaming and video exploring app by Google LLC.
Whatever the genre will be, it will never be a matter, and you will find lots of videos on YouTube. You will have your own profile, and on the homepage, there are tons of exciting facilities. Hopefully, you all are great fans of YouTube and if you don't have it on your TV, just install it right now for free.
Important Features
You can save all your favorite videos here and enjoy them anytime.

Use a very active search engine, and you can find all your favorite shows and videos here for free.

You will get tons of music videos, instruction-based videos, recipes, movies, talk shows, and anything in this app.

You can subscribe to your favorite channels and get the video updates instantly after releasing one.

It is easy to download any of your favorite video files to enjoy without an internet connection.

The users can comment on any videos besides liking or disliking them at once.
Pros: Want to have your own channel? You can share videos on your channel and indeed earn money when you get many subscribers.
5. Flickr
---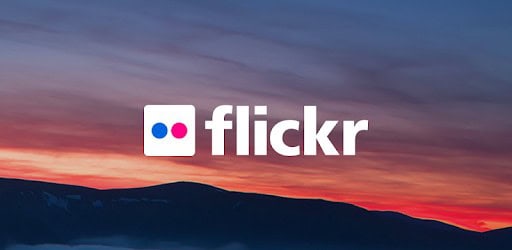 Certainly, Flickr has arrived with all the functionalities that will help you to engage with the world's largest photo community. You can upload, edit or share and bring the stories within photography. The app will let you enjoy the photos and explore them right from your device screen. Overall, it is a smooth platform for all the passionate photographers, and you can connect with other members who share the same interest as you.
Important Features
The app offers millions of photos along with millions of groups. And you can find people whose work inspires you.

You can browse, organize and share hundreds of photos in one gesture, in one second.

You can edit, filter, crop, or do anything to bring an artistic vibe to your photography.

Sometimes, people highlight the techniques they used in photography. Thus it helps others to improve their ones.

You can share your best shot in the annual celebration and win prizes as well.
Pros: You will enjoy unlimited storage and free browsing. Moreover, you will find resolutions up to 6K in your images, and videos can be played for up to 10 minutes.
Cons: You won't find any email notification or keyboard navigation support.
6. Spectrum TV
---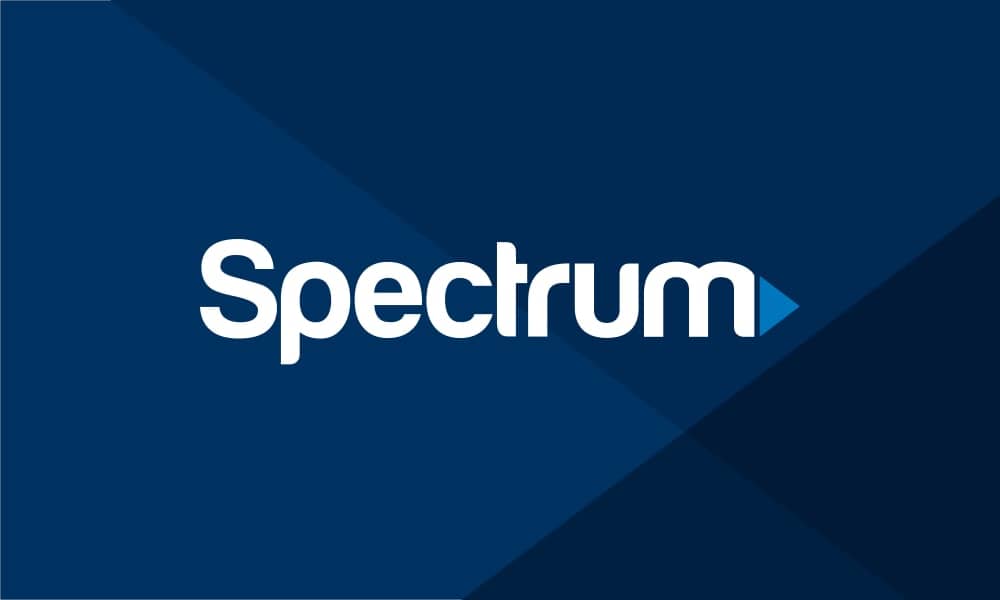 Spectrum TV is specially designed to give you the ultimate experience of stream Live TV anywhere, on any device. This Apple TV app is all you need to enjoy thousands of on-demand shows and movies.
The app gives the control in your hand, and you will be able to change TV channels with a spectrum receiver. Plus, you can gather all your favorite TV channels and create a personalized guide. Eventually, it will notify you about your favorite showtimes, and you can download the show to watch later.
Important Features
The app lets you enjoy the show or movies on your phone, or you can cast it to another supported device.

You don't need any remote to search for your favorite show as it is applicable to control with your phone or Tablet.

To find your favorite program, you need to search for it by title, actor, network, or Sports team.

It is permissible to add any exciting spectrum to your watchlist. And WiFi is required to connect with the spectrum TV package.

The app gives you a control system to delete, modify or play DVD recording on your device.
Pros: The app has come with parental controls, and you can set a pin to block any specific channel, and it is applicable for all the devices in your house. Also, the app offers crisp HD and more than 200 channels, and you won't need to pay extra money for this.
7. Amazon Prime Video
---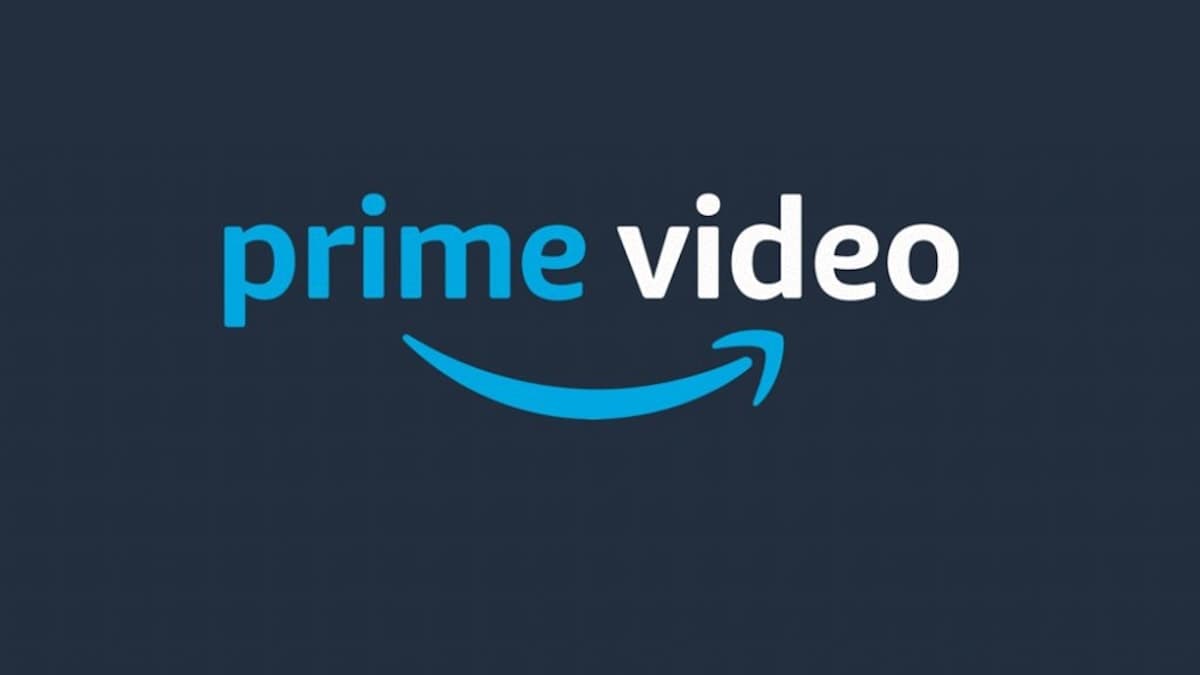 When you think of which on-demand streaming service offers the best platform for TV shows, then no wonder that Amazon Prime Video remains on the top of the list. Certainly, you will be able to watch TV, sports and the most famous movies.
However, you may find some pitfalls in this app as it doesn't allow a complete cable TV alternative. But you can't deny that it is the best apps for Apple TV that enables original 4K HDR content along with subtitles.
Important Features
You can download videos and watch them later offline. And the app offers the first episode of any show that is totally free.

The app lets you buy all the popular tv shows and new release movies. Plus, you can enjoy 25 Amazon video titles downloaded altogether on your device.

You can watch go behind movie scenes and TV shows, and this is all powered by IMDB.

This app has a rich library, and you can choose any blockbuster movie and enjoy it on a wider screen.

You can watch the shows on Apple TV, and you have to download a separate tvOS app.
Pros: While other streaming services don't allow multi-user profiles but this app allows for that, and you can have personalized entertainment on your own. Furthermore, you can subscribe to PGA Tour Live, NBA League Pass, MLB.TV with low price.
Cons: You might have to scroll for a big enough time to find your show as it hasn't come with a user-friendly interface.
8. CARROT Weather: Talking Forecast Robot‬
---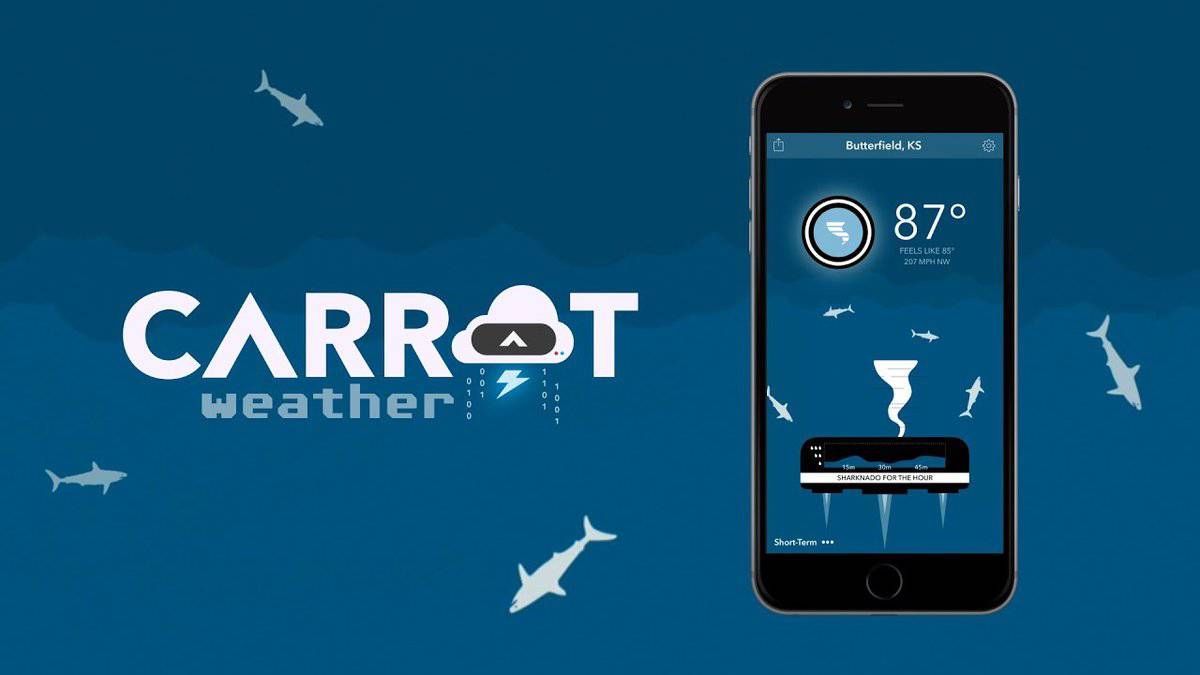 Undoubtedly, Carrot Weather is one of the most popular weather apps you must try on your Apple TV that will update you with the most accurate data of weather broadcasts. The app has come with all the demandable features, and it will show a short time forecast in your nearest location.
Certainly, the app not only shows the current conditions but also shows wide speed and direction along with Barometric Pressure. This will inform you that if the day is going to be rainy, sunny, or foggy.
Important Features
More than 100 animated scenes are available here, which are full of entertainment with the minions.

Over 2,000 lines of different dialogue will express the situation in a better way.

Up to 30 secret locations are provided with all the information you will need. You can unlock each of them.

To check the visibility or UV index, you have to check the hourly forecast.

It shows sunrise and sunset times, and it will keep updating you 24 hours in seven days weather forecast.
Pros: The app includes a Lunar phase calendar, and it will let you know about the lunar new year. Months and so on. Besides, it supports Celcius and metric measurements; along with that, you will be notified about snow amounts in inches or centimeters.
9. Movies Anywhere‬
---
If you are searching for your favorite movies all in one place, then what could be better than Movies Anywhere? Although it restricts very few platforms, the app permits you to maneuver with your connected accounts. Thus, you can enjoy your favorite movie collection. Moreover, you can download the movie and watch it later. All I can guarantee you is that the app will have an amazing movie-watching experience through this app.
Important Features
You can connect yourself with iTunes, Vudu, Amazon, Microsoft, Google Play, Comcast Xfinity through this app.

The app lets you have quick access, and as soon as you start, you can enjoy your shared movies.

It has come with 4K HDR or Dolby vision, and it goes with all the applicable titles together with those from Disney.

Even if the 4K HDR does not go with iTunes, it will still support the movie with full resolutions and wide color glory.

You can purchase new releases of movies or even preorder in- theatre titles. Besides, you can browse over 8000 catalogs.
Pros: The app lets you combine many digital libraries in one place, and the entire service is free. Furthermore, you won't be a brother of different movie download sources as you can download them from any device, any media.
Cons: You can't have any specific movie collection with filtration.
10. TE‪D‬
---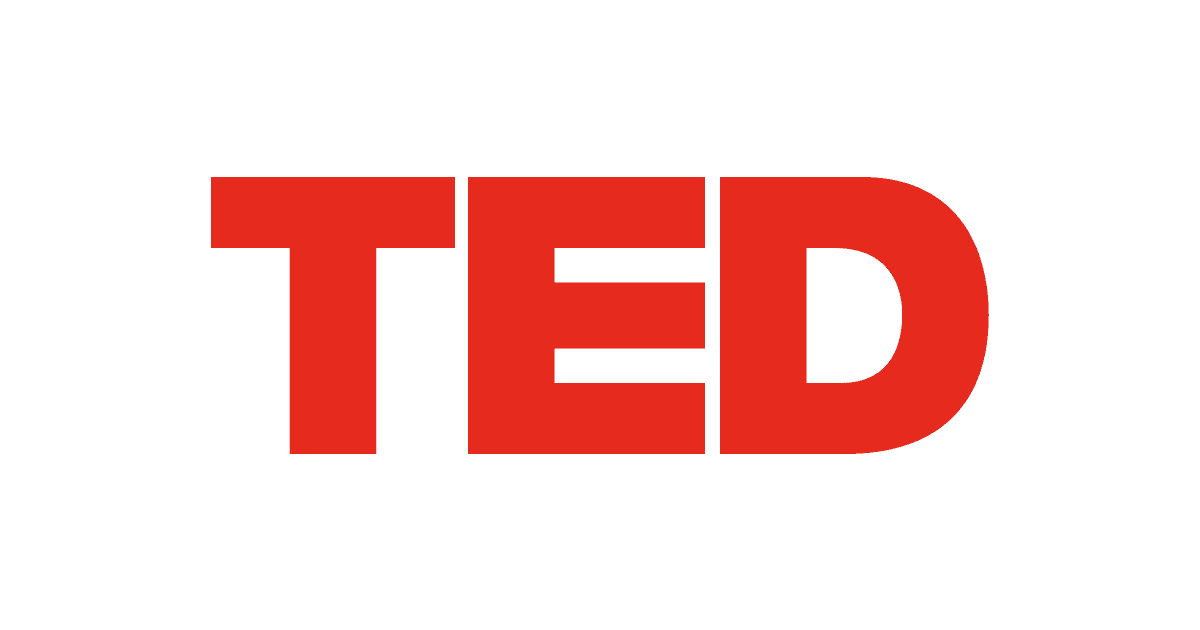 With TED, you can simply stream videos to your Apple TV with Airplay. It is the most popular entertainment and education app for your Apple TV. Here, the curators' picks will match your different interests, and you can pick any of them.
Besides, there is a Surprise Me feature where you will find instant information. Therefore you can feed your curious mind with more and stay informed. There is always something more to find in the library with thousands of videos.
Important Features
Recommendations are based on your previous experience with this app, and you can indeed customize them as well.

Videos will get synchronized among all your devices to use the app on any of your devices.

Up to 100 languages are available for the subtitles in the videos.

This app divides all the latest videos into trending and newest video sections.

If you are looking for a specific topic, you can browse about it.

The downloaded videos are accessible even when you are not online.
Pros: There 2 modes: the light and the dark one to switch between. Furthermore, in the watch later list, you can add more talks.
Cons: The picture in Picture mode might not work when prompted.
11. Nest‪
---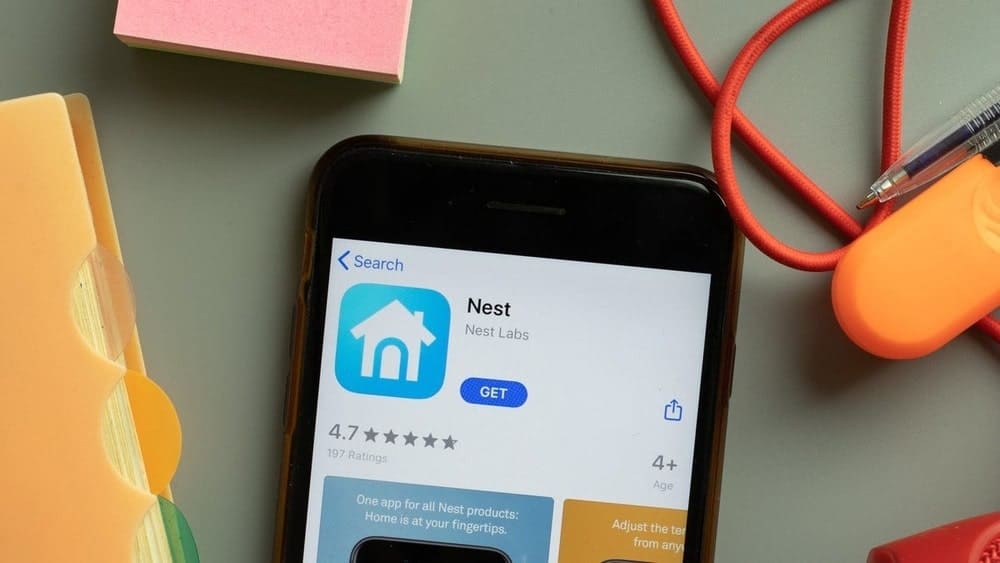 If you want to take care of the safety of your home while enjoying the most effective automatic home appliance system, Nest is the best one to try. You can keep track of the batteries, Wi-Fi connection, sensor, and more.
In the history, you can find your previous activities. The video streaming quality is maintained in 1080p HD. The app will let you know if there are any e visitors. Also, when you are not able to respond, it will send a quick reply. Here you have the assistance for auto lock too.
Important Features
The app allows you to change the temperature from anywhere. You can check out the energy level, and you can view and edit your schedule.

Whenever your room is not at the right temperature, it will send you alerts.

You can arm or disarm your house and run a safety check-up on the alarms.

There will be reminders when you leave home without setting the alarm.

The cause of the alarm triggering will also be available along with the security alert.

Carbon monoxide and the smoke alarm will warn you if the sensor can detect any of these.
Pros: You can check out the security cameras from your phone. Moreover, the app will monitor each activity.
12. Disney +
---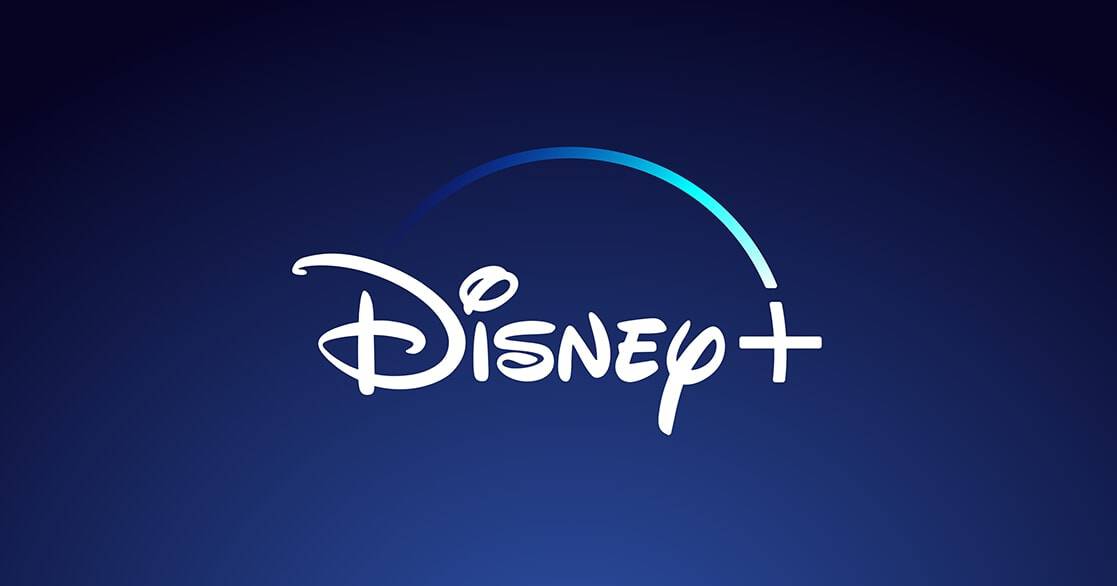 Of all the virtual forms of your favorite stories, Disney is like a home. So, whether you love to watch movies or your kids do, you should keep the app Disney + on your Apple TV. It is needless to say how many popular movies and TV shows are produced by this company. And all these shows are free on this app. Eventually, you don't need to subscribe to use this popular app too. But to enjoy some of the premium facilities, you have to have a very little amount of money.
Important Features
You can enjoy all the shows on the National Geographic channel from this app.

The group watch facility will let you enjoy the channel with your friends and family.

You can also enjoy shows with 4K UHD and HDR standard video quality.

The free version includes 4 screen functions that let you enjoy 4 different views on a single screen.

An easy-to-perceive tutorial will help you learn all the facilities at once.
Pros: All the shows from the creator of Disney, Star War, Pixar, Marvel are available here. Additionally, you can customize the video functions and audio effects with this app.
13. Kitchen Stories Recipes
---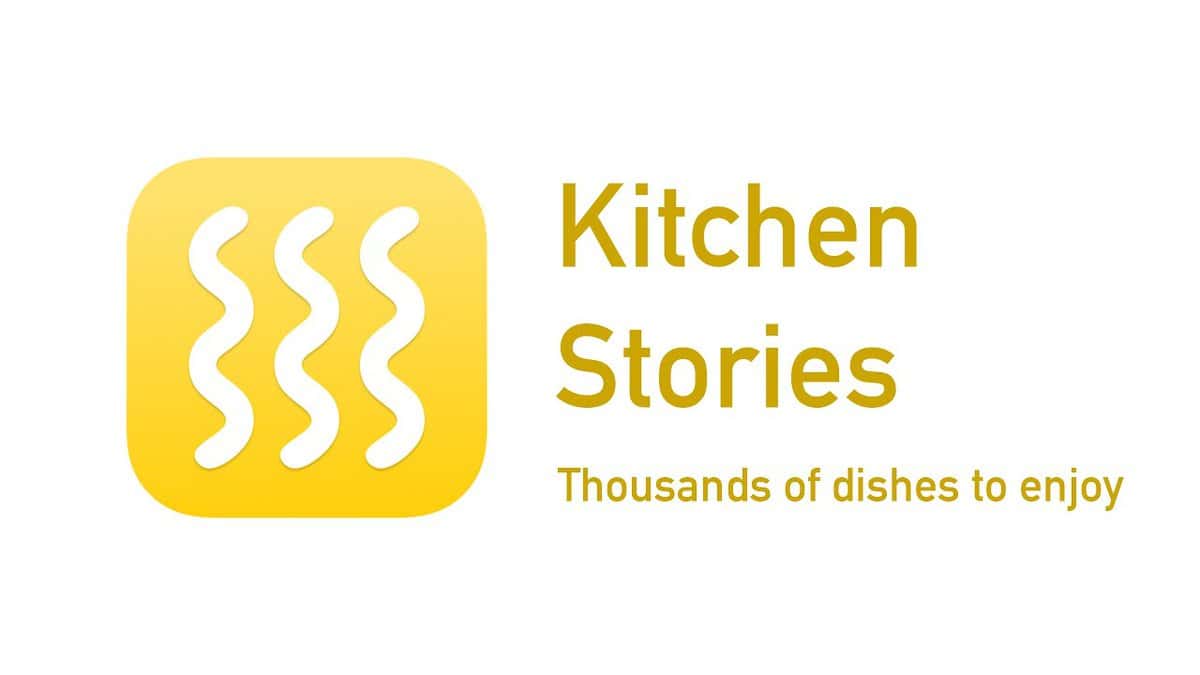 Love to cook or make food? Kitchen Stories Recipes then will be the best app for your Apple TV. AJNS New Media has brought this app for those who want to learn about different food trends around the world and how to make them. With a few in-app purchases, this app comes fully free for you. Thousands of free recipes are there with all the details. Besides, you can watch video recipes and directly see the cooking instructions for the best result.
Important Features
Tons of free recipes, there are also a lot of kitchen and lifestyle tips for you.

You can comment on each recipe and share the photos of the same food you have made following the instructions.

This app contains an automatic grocery list, and you can make your own list there just using any of your Apple devices, including your Apple Watch.

You can set up your personal profile and save all your favorite recipes there.

All the recipes contain specific details of ingredients, measurement, and others.
Pros: You can share your cooking skill on this app. For that, you have to upload photos of your cooked food with the stories and recipes.
Cons: Sometimes, the app doesn't save your favorite recipe; still, you press the function of saving it.
14. At Home Workouts by Daily Burn
---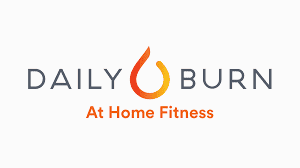 It's time to get introduced to a health app for your Apple TV. At Home Workouts by Daily Burn comes to help the people who have no time to go to the gym but still want to maintain a healthy lifestyle. However, the home workout can never be successful unless you have a trainer. This app can be a virtual trainer for you. You can just follow the home workout instructions from the app opening on your Apple TV.
Important Features
Workout plans for beginners and advanced level persons are specified here with different types of instructions.

You will get unlimited health tips from the experts using this app.

You can make goals, and this app will form instructions for you to achieve the goal.

This app also provides tons of diet plans for people of different body structures.

You can share your workout plan on different social media and inspire others as well.
Pros: Group workout facility is here for you. Eventually, you can fix a goal with your friends and family and follow it together to achieve an effective result.
Cons: Some users complain about fewer workout varieties.
15. Cartoon Network App‬
---
Cartoon Network App is a home theatre where you can find all your favorite cartoon shows in one place. Certainly, the app will bring you the shows right after the day they air. Similarly, you can enjoy several hilarious clips and tons of dramatic videos.
This app has made it easier to watch your favorite shows such as Steven Universe, Adventure Time, Powerpuff Girls, Ben10, Uncle Grandpa, etc. All you need is to rate the videos, and the app will customize the videos for you.
Important Features
You can enjoy full-length episodes, and no log-in is required. Plus, the app doesn't cost any money.

Ensure that the episodes you are watching are key-free because it will require your TV to provide info.

The app allows you to watch any exclusive show before it hits the air.

You will find the participating TV providers, including BendBroadBand, Optimum, MediaCom, CableOne, Cox, Dish, AT&T, Massillon Cable TV, Xfinity, and so on.

To watch unlocked episodes, you must authenticate with a cable or Satellite TV provider.
Pros: You will find new Episodes every week. Moreover, you can enjoy a custom mix of your favorite show and ignore the show that bothers you.
Cons: The app might freeze while finding your favorite show for big enough time.
16. Night Sky
---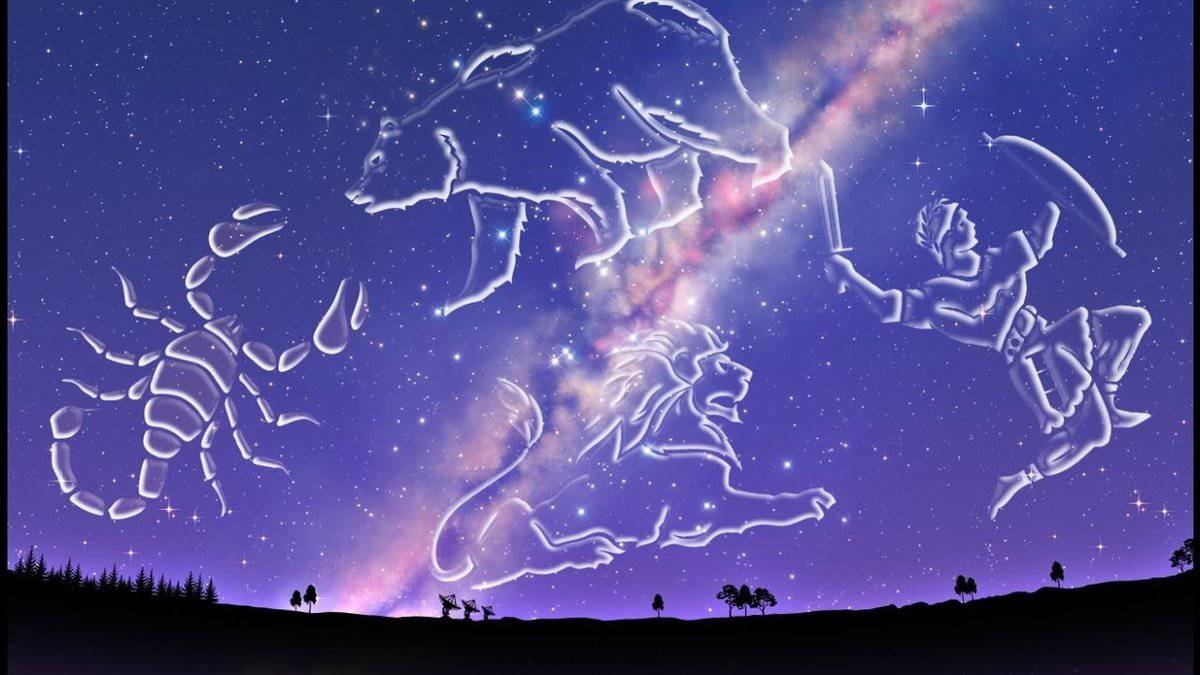 Now, you can create your own gorgeous planetarium with Night Sky. Undoubtedly, the app has brought all the features to identify stars, planets, Galaxy, satellites, and you'll discover a magical connection through it.
In other words, if you are willing to find the constellation or the International Space Station, it is easier as it is regarded as one of the best apps for Apple TV. Whether you are thinking of a research project or just browsing the sky, you will surely enjoy your sky tours with it.
Important Features
You can jump deep over 1.7 billion stars with a super 10X intense zoom.

The app has come with Night Sky Widget in multiple sizes. And you can enjoy relevant data near your location on satellite flyovers and your favorite project.

There will be MAPS UI, a straight interface with new search features such as intelligent Night Red Mode, Light Pollution indicator, etc.

In the nearest Aurora viewing location, the app will guide you to where Aurora is most visible.

A single Tap will bring the whole structure of the planets of the Solar System.
Pros: The app has an inbuilt quiz to acknowledge your knowledge of Satellites, Stars, Space History, Living in Space, etc. Besides, you can enjoy watching the stars, planets, and constellations in great detail and create a sky tour of any location and time.
Cons: The control is a little bit tough, and a few times, it doesn't show the exact location.
17. Sling: Live TV, Shows & Movie‪s
---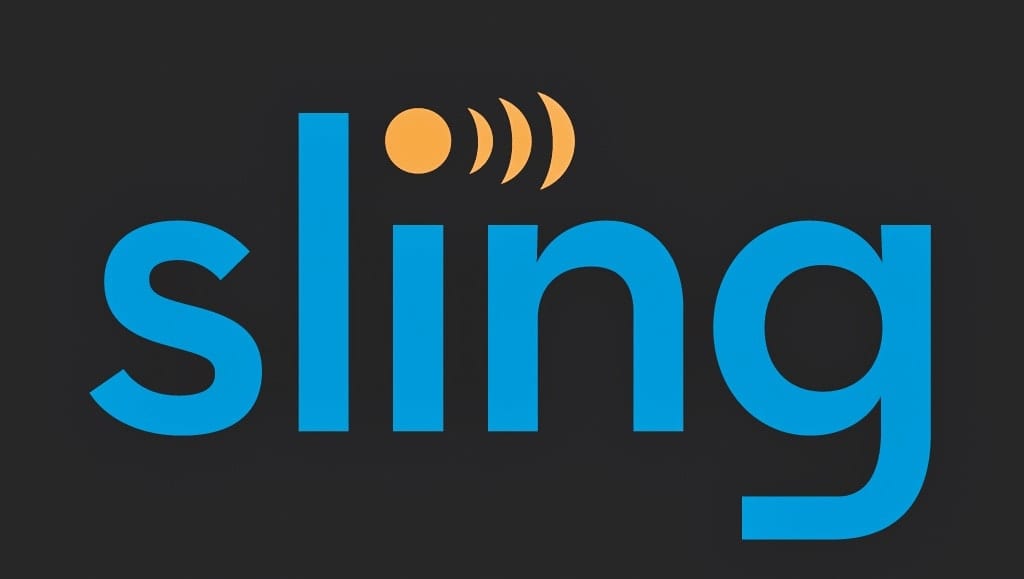 Sling TV, LLC comes with their own app for Apple TV for live shows, TV programs, movies, and so on. It is simply called Sling, and you can find it on your other Apple devices too. It is a complete entertainment package, and surprisingly this app is free to access.
Yes, it requires payments for unlimited access and long time usage, but the cost is super affordable. So, why not cut the cost of your local cable network as it covers over 200 channels and thousands of movies and shows from all over the world.
Important Features
It includes almost all the popular news channels from general to sports in one place.

You won't miss out on the updates from CNN, FOX News, HGTV, the weather today, etc.

It includes entertainment for kids and teenagers too. Channels, such as cartoon network, national geographic, Animax, Disney, etc., are present in the database.

Users can watch live sports on Apple devices and provide the latest updates through renowned sports channels.

This app renders HD quality videos on iPad and Apple TV without any lags.
Pros: The app interface is modern yet straightforward. It includes international streaming services of high quality.
Cons: Some minor data inaccuracies can be encountered once in a while.
18. Letterbox‪d‬
---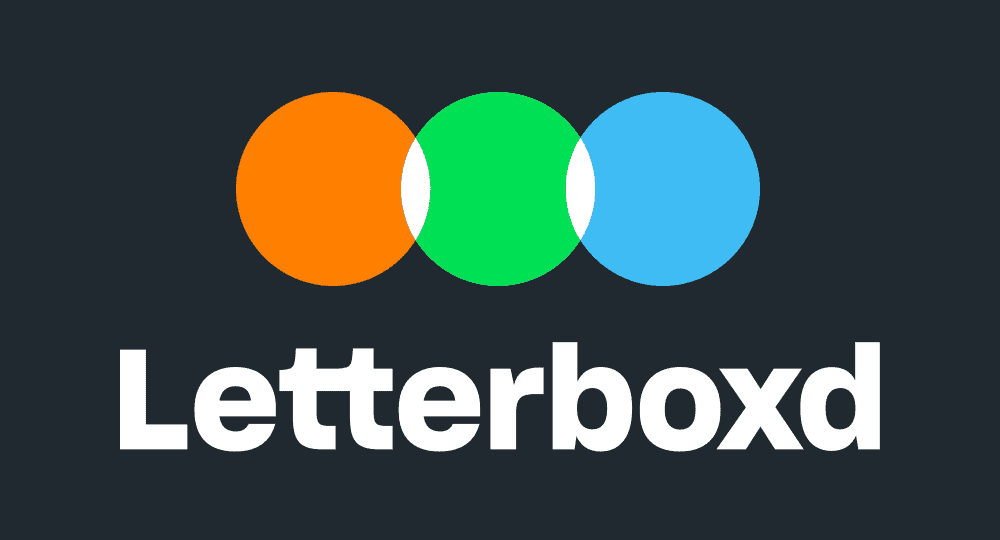 Let's check out one of the best apps for Apple TV called Letterboxd. It is free to download and requires in-app purchases to watch and use the available content without limitations. This app offers a very modern and minimalistic UI.
People of all ages can access it with ease, and the content is of high quality. Users can create and edit their profiles on this Apple TV-supported app. You can get this app on iPad and also supports family sharing for optimal accessibility with family members.
Important Features
Users can create and customize their lists of movies, dramas, tv series, etc.

It includes sorting and advanced filters to find out movies and shows of different categories.

Users can create their own diary, which keeps the watchlists and viewing history.

It shows popular, and trending shows that are appreciated by the majority of viewers.

You can also check your friend's and other members' activities, reviews, comments, recent watchlists, etc.

It shows information about almost all the popular shows and movies that you can watch at any time.
Pros: It allows users to add their ratings, reviews, logs on different shows or movies. This app also includes an advanced search panel for user's convenience.
Cons: Some occasional errors are found within the app interface.
19. MeteoEart‪h‬
---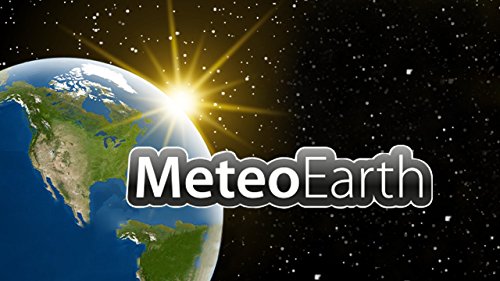 Do you need a weather app in your collection of the best apps for your Apple TV? You can try MeteoEart‪h‬ to get all the weather reports. The MeteoGroup Deutschland GmbH designed this app with the leading professional weather broadcast tools. It shows you all the detailed data of wind, temperature, cloud, etc. The daylight and the night mode help the use of high-end gaming technology to become more lively.
Important Features
Here, you will easily zoom in or out and look over the 3d globe using finger commands.

You can pause, move, forward or rewind while checking out the 24-hour forecast.

There is no limit to saving all the locations of your choice.

Several layers can be picked and mixed for precipitation, display cloud cover, pressure, wind, and so on.

The storm tracker will let you know about typhoons and hurricanes.

Thousands of live weather webcams give you access to famous locations from all around the globe.
Pros: If you are looking for weather updates in any holiday destinations, you can switch to Climate View mode. Also, this app smoothly connects to your Apple TV.
Cons: While running the video feature, the battery may take quite a heat.
Download
20. CBS News: Live Breaking News‬
---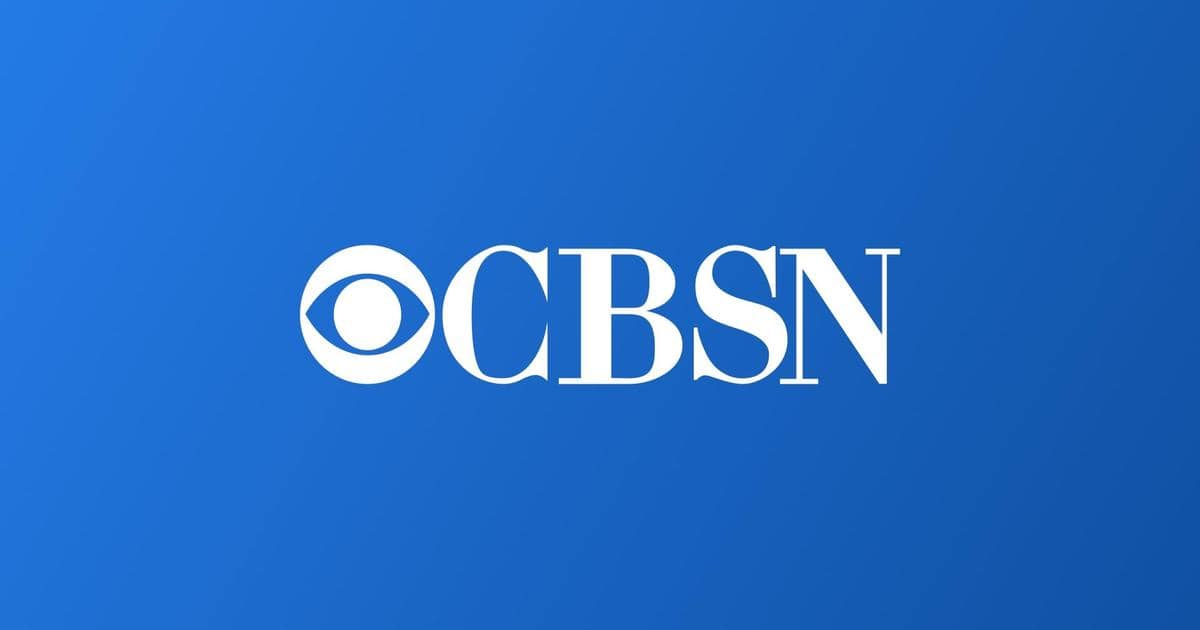 We can not finish it off without an app like CBS News. So, it is the last recommendation for today. Well, it is a totally free news aggregation app with all the latest reports on your Apple TV. You can look for national, international, or even local news. Moreover, you will get updates from the larger community of this app. Almost all the TV shows on this news channel and live audio streaming are also available.
Important Features
For all the live-stream breaking news and analysis of 24 hours each weekday, this app has its authentic reports from CBSN.

CBS News will also provide video news service anytime you need.

About 9 local streams cover live local news from areas like Boston, Dallas, New York, Los Angeles, Philadelphia, etc.

In-depth reporting, exclusive interviews, and demanding features are broadcasted from CBS Evening News, CBS This Morning, 48 Hours, 60 Minutes, etc.

You will receive notifications about every update, breaking news, and report.

Entertainment and sports coverage are from ET Live and Sports HQ channels.
Pros: This app has news on politics, finance, and the latest U.S. news. Besides, you can check out the key issues on national conversations and documentaries.
Cons: You can not filter out the notifications you receive.
Our Recommendations
---
This part, I don't think, is essential, at least for today. You must see that we have mentioned all different apps and nevertheless say that they all are essential. So, if you ask me which one I have on my TV, well, I'll mention all of these for sure. Eventually, these apps are like the basic needs anyway. So, there is no need to mention our recommendation here. You know which app you need the most. So, you can just have a look over the apps' details and will automatically understand the apps you need.
Finally, Insights
---
All the apps I have mentioned are the best apps for Apple TV. And most of them are free to use. So, you should install not one or two only but others if your lifestyle is related to them. I can assure you, none of these apps will let you be down. Just hoping that you will share your experience of using the apps you have selected from the list. It will also help the other views to choose some apps for them. Thank you again for staying with us.