Strategy games are for sharp minds, and they are quite refreshing if you are into them. There are so many strategy games available in the app market, and you will find tonnes of them on the iOS platform. Some come for free, and some require you to pay, and it is always convenient to know which ones are the best strategy games for your iPhone and iPad.
This generation is blessed with lots of action strategy games for portable devices as the technological leaps are greater than ever. So, try these empire-building action-based strategy games in your leisure and enrich your logical domain while having some quality time.
Best Strategy Games for iPhone and iPad
---
In AppStore, we have found bunches of strategy games, and we have already tried a good number of them. It is true that some of them truly disappointed us, but we found something great too. While choosing these criteria, we prioritized game tactics, strategy, difficulties, audio and video quality, and availability.
Thanks to these best iOS strategy games as they provide all these qualities as a package. If you have a little more time to spend, please check out their details, adjacent to the list. It will make it easy to find the specific one that will suit your taste the best.
1. Sid Meier's Civilization® VI
---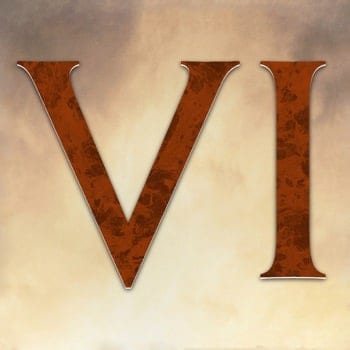 Aspyr Media (iDP) brought out Sid Meier's Civilization VI for strategy game lovers. It is a great civilization-growing and war-making game for all kinds of players. It is rated for players above 12 years old. This game offers you an award-winning gaming experience on your daily goto devices, and now you can try it for free before making any permanent buying decision.
Important Features
It offers a very addictive and enjoyable gaming platform where you will build your country, conquer enemy territories, and become a legendary ruler.

You can play the game for 60 turns for free, and then you will have to buy the full version to have complete access.

The game database is always updating, and you can purchase the six unique civilizations & scenario packs for extended gameplay.

It offers great graphics with physics works, and you will enjoy its empire-building game engine.
Pros: This exciting strategy game for iPhone and iPad offers easy guidelines and tutorials for new players. Players have the freedom to make their dream empire with lots of exciting missions to complete and perks to unlock.
Cons: This game requires the latest software updates. Some players faced sudden restarting issues.
2. Civilization® V
---
If you are looking for the best strategy games for Mac and iPad, full of action and war, then I recommend Civilization V. Aspyr Media has brought this game in town for iOS users though it is mainly designed for Mac users. The best part of this game is the historical leadership strategy. It will delight you greatly if you are into hardcore planning and decision-making games.
Because here, you have to lead wars, conduct diplomacy, invent new war tactics, and join head to head fights. So, if you wish to conquer the world of braves, then dig into the following section to learn a bit more about this breathtaking game.
Important Features
There are 9 new civilizations full of wealth and warriors. You can conquer all these wealthy civilizations.

It lets you enjoy about 8 different wonders with dozens of units, buildings, and improvements.

You will play with two different scenarios, and 4 different gameplay are available to bring various experiences.

You have to expand your empire with more warriors, building, and development to make it the strongest one.

The previous season of Sid Meier's Civilizations, which is developed for iPad, while this one is specially built for Mac users.
Pros: This game introduces you to different ancient civilizations, including Maya, The Celts, Carthage, etc. All these civilizations are historical and had their existence. So, you will learn about the history of those civilizations.
Cons: Many users think the subscription-free is comparatively higher.
3. XCOM®: Enemy Within
---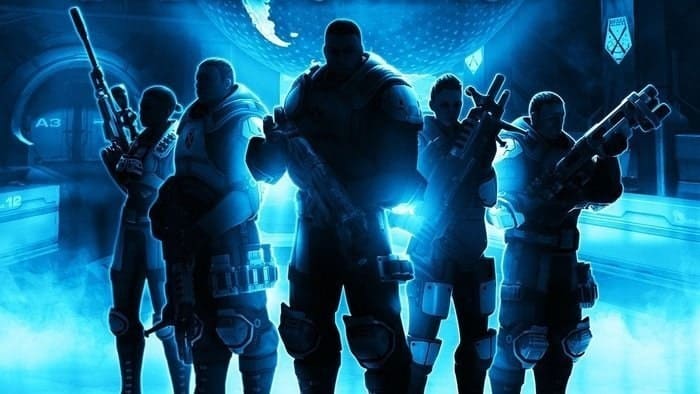 Let's meet another award-winning strategy game for Mac, XCOM. It is basically a fictional shooting game where you have to get rid of your enemies using tons of weapons. The 3D environment and realistic sound quality have made it so much addictive.
It features core gameplay with different modes and scenarios so that you never feel it be boring. Besides, you can unlock thousands of unearthly capabilities that will help you to be the master. And if you love to use weapons in a game, you shouldn't miss this opportunity at any cost.
Important Features
You have to face an alien attack in your city. The aliens are called the Meld, who have made your city a battlefield.

A terrible attack on an abandoned fishing village will be under your operation.

You can use multiple maps, weapons, and units to get rid of those aliens.

As it needs better graphics, you have to keep other running apps closed while playing this game.

You can invite your friends to enjoy this game in multiplayer mode to optimize a better gaming experience.
Pros: This science-fiction game is compatible with any iOS device. Plus, you can buy an add-free subscription at a very cheap price.
Cons: You might find an unstable control over the game.
4. Kingdom: New Lands
---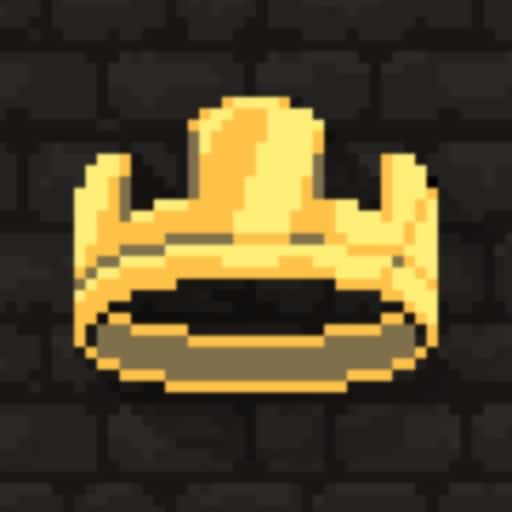 You can now find yourself as the Monarch of your own Fantasy Kingdom. Already surprised? Well, Kingdom has come as one of the best iPad strategy games with a unique design where you can explore the ancient towers, rule over your people, and defend your area.
This exciting strategy game for your iPhone will actually define how long you can survive through a challenging situation and how you can overcome your country's downfall with your excellence in gaming strategy.
Important Features
You have to begin your journey as a ruler of nothing. But when you grow experience, the entire kingdom will bow to you.

While traveling through the mountain, isle, etc., be aware of your opponent's barrier and threat.

Here, you have to be prepared for quick action because as nightfall comes, the dark and tempted creature waits outside.

It is your duty to unlock all the secrets, wealth, and hidden treasure when you have traveled around.

You can customize your kingdom and make a shield with sturdier walls or taller sentry towers.

Devote your resources or gold to make your army stronger to fight against the enemy.
Pros: It offers one of the best in-game visual and audio effects all over the industry. You will enjoy playing it with the seamless controlling system.
Cons: Some uses found data corruption issues and minor loading problems.
5. Plague Inc.
---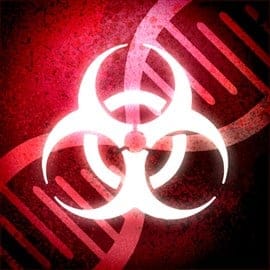 Get yourself ready to participate in a mission to destroy the world. Scared already? Don't worry, it is just a fictional game named Plague Inc. Here, you have to start your pathogen with patient zero, and then one by one, it has to spread automatically. You have to your excellence in strategy so that you can move on saving your life.
Because you have to fight against so many things alone, you have to be strategic in any way. Though the main motive of this breathtaking strategy game is to turn an end to the human race, in reality, the game brings attention to disease control, global pandemic, and its prevention.
Important Features
A highly polished interface will help you to take control of the game.

The game delivers retina graphics, which will introduce you to the hyper-realistic world.

There will be some tutorials to understand the game better.

You will find 12 individual disease types with completely different strategies.

The mission is to infect almost 50 countries, as the game demands and spread the virus to thousands of world events.

There will be a scoreboard where the game will display your achievement.
Pros: The game gets regular updates and continuous improvements from the developers. You will also like its convenient game management facilities.
Cons: The gameplay can be too overwhelming and difficult for some users.
6. Spaceteam
---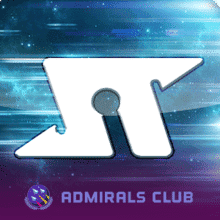 Are you bored of playing ordinary motionless games? Then have a break and play Spaceteam to get out of your boredom. This game is a multiplayer action-based strategy game for iPhone.
All you need to do is tap your device's switch along with your friends and shoot each other virtually until one's ship explodes. Feeling excited already? The following features are just for you to get complete info about the game.
Important Features
The entire game is teamwork, and the breathtaking task of this game will leave you being gassed.

This game allows 2 to 8 players in each round with their compatible device.

There will be a time limitation for each round, and within the time, you have to take action against your opponent.

Each player will face four-stroke pluckers with an untimely demise while destroying the ship.

In the updated version, you can play with your friend from a distant area and connect through video chat.
Pros: You will surely love its multiplayer gameplay capabilities. It offers smooth controls and a lag-free gaming experience.
Cons: Some minor technical bugs such as loading problems and sudden connection loss are faced by some gamers.
7. Void Tyrant
---
If you search for single-player and adventurous strategy games for iPad, then I have something to show you. Void Tyrant by Armor Games Inc is the one I am talking about. The unique design and minimalist UI of this game will let you enjoy a whole new fantasy world where you can defend your enemies and protect the area.
Here, you are supposed to fight the battle with quirky aliens, sinister Wrath, and disarm traps across the Galaxy. Still not convinced? Then have a look at the following feature to get rid of your confusion.
Important Features
The game will make you stunned with its high-quality graphics and background effects.

You can play with over 500 cards along with three supreme classes and customize the deck.

After playing for a while, you can also customize the town to gain new powers and adventures.

With special cards and blueprints, you can craft new ships and become more strong than the opponent.

Shiny treasures are wrapped with powerful artifacts.

The starter will explore new locations by collecting at least one Crystal.
Pros: The game developers are constantly trying to bring new bosses and NPCs. Plus, the mythical issues like the Eyes of Chronos will make it very exciting.
Cons: Some users have got fed up with the game for so many commercials.
8. SteamWorld Heist
---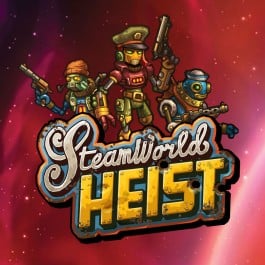 If you want to try an excellent 2D strategy game for the iPhone and be a professional action player. The game is allowed for both adults and teens. Upgrade your recruit with weapons and other skills so that you can suppress the challenges of the vast frontier.
As you will command the pirate crew to board, shoot, and loot against your enemy spaceship. Feeling excited already? Then kindly have a check on the following info that might make your mind to get this game.
Important Features
The game is quite easy for beginners, but as you grow your experience, you will face many challenges.

Throughout the play, give your attention to skills, not to the chances, which might help you achieve victory.

You will be offered a long playtime, like 15 to 20 hours, and you won't be bored.

This game is designed with a dashing visual effection and mood-boosting soundtrack.

You will find this game in many languages, such as English, Italian, German, French, Russian, and Spanish.
Pros: This game includes a lot of levels and all kinds of gamers. You will also like its encouraging sound effects that perfectly suits the game's vibe.
Cons: Some users found illogical gameplay integrations and unrealistic difficulty levels at some point in the game.
9. ROME: Total War
---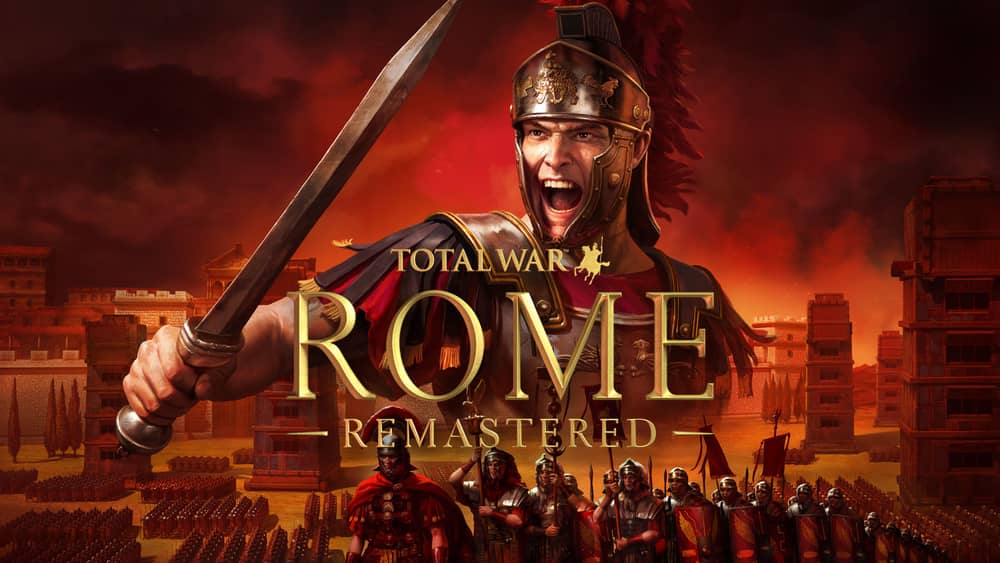 Who doesn't want to go back to the ancient world? In reality, it might not be possible, but you can have a virtual experience with ROME. It is known as one of the best strategy games for its breathtaking strategy and functions.
Here, you can be one of Rome's greatest empires and have a ruling power over the people. Even you can take part in the battlefield and command your troop. So, why are you late? Hurry up to get this app and be a part of the ancient Roman Empire.
Important Features
To have a rule over ancient Rome, fight a real-time battle against the enemy.

With a simple touch screen interface, command your troops, and lead them to fight for you.

Make your device screen a mini-battle field with a thousand troops along with the 3D simulation.

As a ruler, you have to maintain civil, economic, and religious aspects through Campaign Maps.

You will need a compatible version of the iPhone and iPad to play this game.
Pros: It offers very reliable and intuitive touch controls without any issues. This breathtaking strategy game for the iPhone comes with the overall digital in-game representation.
Cons: To some gamers, the paid access did not possess any value with the buggy navigation system.
10. Invisible, Inc.
---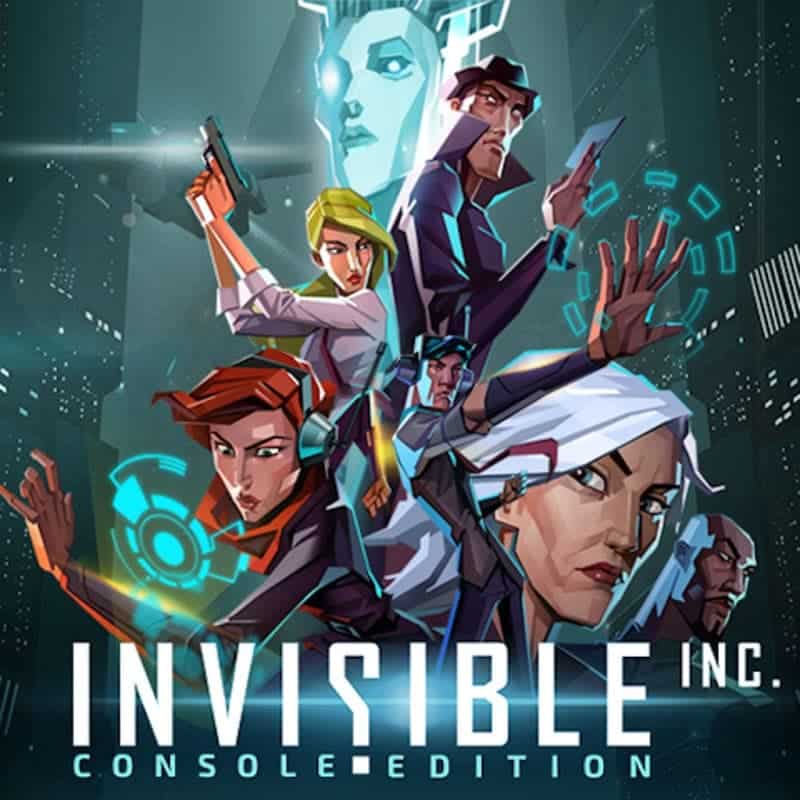 Let's meet another challenging game, Invisible, Inc, where you will be monitoring the invisible's agents throughout the mission. The game is full of tactics and many risky turns. Also, the unique design of this game will make you addicted soon, and each mission will bring a different story so you won't be bored anyway. So, have a look at the following info that might convince you to get this game.
Important Features
In the beginning, there will be 10 unlockable agents along with 6 agents variants who will make a crack to the corporate indemnity.

You can customize the buildings and play a different style using your own techniques.

At each level, you will play in a different environment and face a different challenge.

There will be 5 individual gaming modes allowing a vast customization option.

A compatible iPhone or iPad is needed to play this game.
Pros: This game offers very beautiful graphics and adaptive sound effects. You will surely like its mixed gameplay and challenging tasks.
Cons: Some gamers rated this game as very difficult, and some minor loading issues were witnessed.
Our Recommendation
---
It's the toughest place I am facing to complete this content. You know why? Well, how can I abandon other games to recommend a few at the end? All these games are over to have perfection. They provide more than sufficient.
And there is no way you can get disappointed by any of these games. However, it's my duty to show you paths if you get confused anyway. To think of strategic planning and other functions, Sid Meier's Civilization VI and Void Tyrant can be the best of the best.
If you want to try the best strategy games for Mac, then I wonder if you get any better option than XCOM: Enemy Within and Civilization V. And if you want to try the best strategy games for iPad, then you should try either Plague Inc. or ROME: Total War.
Finally, Insight
---
Strategy games are surely the most exciting gaming genre, and when you play one, you have to concentrate fully. You have to show your leadership ability and go for the appropriate strategy. However, you have already learned about the 10 best strategy games for your iPhone and other iOS devices.
So, it's time to try the one you choose. Don't forget to share your experience with that. We'll wait for your comments, which are the most valuable support for us. So, stay with us with your opinion and share it with your friends. Thank you for your endless support.