If you are looking for the best movie apps for iPhone and iPad, then you are in the right place. Digital entertainment has taken the world by storm. Do you remember when the last time you visited a movie theatre was? In fact, I don't go to movies nowadays except for some blockbusters because I can get to watch them on my iPhone or iPad anywhere during my relaxing hours.
With the popularization of OTT platforms and the advancements of iPhone devices with bigger displays, it is quite easy to watch a movie even while commuting to the office. Along with the paid subscription platforms, there are some free mediums to watch movies on iPad and iPhone. It's much value for money since you can rent newly released movies as well as can watch other content within the subscribed plan.
Best Movie Apps for iPhone/iOS and iPad
---
There are quite a lot of options in terms of watching movies on the iPad and iPhone. Most of the apps are from popular OTT platforms where you can watch series, documentaries, travel shows, and other types of content along with movies. The apps give a lot of flexibility, like streaming in HD, downloading content for offline watching, and much more.
Since most of these apps cost money to subscribe to, it's better to know about them before purchasing. So, here I am presenting the list of the best movie apps for the iPhone and iPad that you should try.
1. Netflix
---
If you are looking for the ultimate movie destination, then Netflix can be your pick. When a brand name becomes a verb from a noun, you can say this is successful enough. Netflix is like that. It brought entertainment and theatre into your living room couch. No single movie app contains all the movies released so far because of licensing and other issues.
But still, all people will agree that the movie library of Netflix is huge. You will find all the blockbusters from different languages. You can subscribe to Netflix from three different paid plans.
Key Features
The movie titles are organized neatly on the homepage in categories.
It will show recommendations using AI based on your interest.
The curator panel has created numerous collections based on different criteria to discover new content easily.
You can watch 4K HDR content if you have subscribed to the premium plan.
Netflix also produces movies under the Netflix Originals banner, which is a plus point.
Pros: Netflix offers different subscription plans for different types of users. This is a great way to save some bucks. On top of that, integration with Siri voice commands makes it very convenient.
Cons: You won't find some classic movies on Netflix, which is a bummer if you love watching that type of content.
2. Amazon Prime Video
---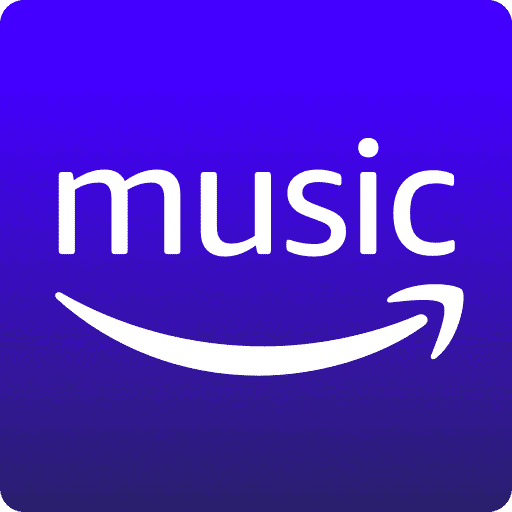 Amazon is one of the biggest names in the tech industry. In fact, this billion-dollar corporation leads the e-commerce industry. There was a time when people bought physical copies of movies from Amazon. So, who thought that they would launch a movie streaming platform?
But they have successfully done it and competing well with Netflix and other big names in the industry. Within a short span, Amazon Prime Video has been able to store a decent amount of movie titles in its catalog. It also has a relatively affordable rate for subscribing to the content.
Key Features
You can rent exclusive movies at a lower price, which is incredible.
This movie app for iPhone and iPad is investing a lot in original movie production.
You can cast the movies to watch on your TV using the Chromecast service.
This app is integrated with another Amazon service IMDB to provide you with in-depth info about the content.
You will get several other benefits from Amazon if you subscribe to Prime Video.
Pros: If you use Amazon Alexa for home automation, then this will come in handy in many ways. On top of that, their data-saving feature is great for metered connection users.
Cons: The performance of the app is questionable, though with some bugs here and there.
3. Hulu
---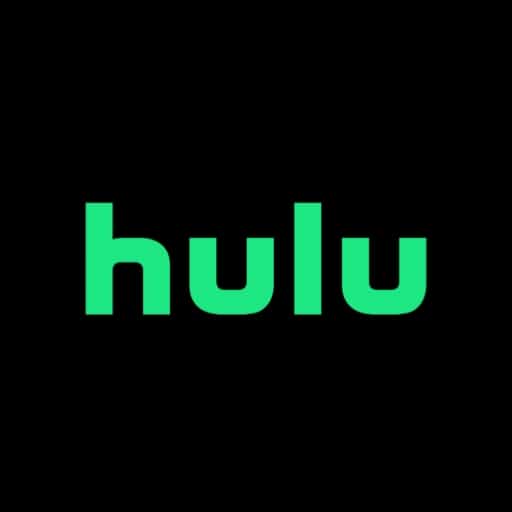 Hulu is also a big name, especially for Hollywood movies. This is not mass popular like Netflix. But still, a large number of active users watch movies on Hulu. You will be surprised to know that Hulu is owned by a giant media venture, The Walt Disney Company. So, here you will get to watch popular movies produced by the subsidiaries of this company. Hulu has three different subscription plans. The basic one is quite affordable with a lot of features. You can also get the costlier plan with live TV support.
Key Features
You can watch blockbuster movies from various genres.
The app UI is neatly designed with super smooth navigation.
You can keep track of your watch progress and resume on any device.
There is an ad-supported affordable binge-watching experience.
You can watch movie channels like HBO, Showtime, Cinemax, etc.
Pros: The TV channel bundle and affordable subscription plans make it a strong competitor in the market.
Cons: The parent company of Disney has launched another platform named Disney+, which has more content than Hulu.
4. Disney+
---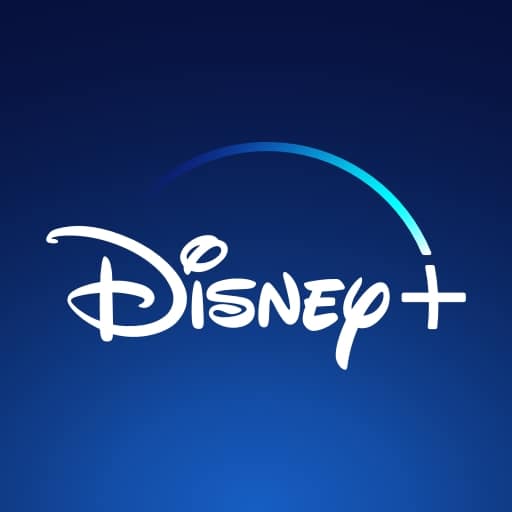 As you can see in the name, this is yet another venture from the Disney company. However, this is just a new player in the game. But it has got a lot of potential to surpass others within a few years. It's because Disney is trying to pack all its content and services into this app.
On top of that, Marvel Cinematic Universe has a large fanbase, which Disney also owns. So, it is very likely that the Marvel Studios movies will be launched in this app just after the theatrical release. The monthly plan is also very affordable for most users.
Key Features
It includes movies from Pixar, Marvel, Star Wars, and other blockbuster producers.
You can watch movies remotely with your partner using this app.
It has a collection of over a hundred ultra high-definition HDR movies.
You can download your favorite movies from all the devices and catch up from any device.
Many original movies are released on this platform, along with timeless classics.
Pros: If you love MCU movies and animated movies from Pixar studios, then this movie app for iPhone won't give you a scope to be bored.
Cons: Disney+ subscription service is not yet popular in all the regions, which is a bit annoying.
5. Apple TV+
---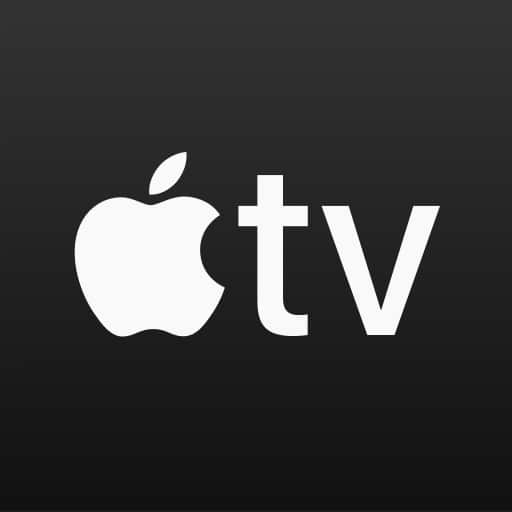 Movie streaming service is a profitable business these days. And why should Apple let people watch movies on their products using third-party services when they can create their own? This is why they have launched their own OTT platform, Apple TV+.
In fact, there's nothing hot about Apple TV+ except for the fact that it is an apple product with seamless integration with iPhone devices. The movie library is not that rich, either. But Apple has invested a lot and brought some decent titles into its inventory.
Key Features
It comes preinstalled with Apple devices with excellent hardware-level optimization.
The UI follows the Cupertino design language with neatly arranged movie titles.
You can share your subscribed plan with up to 5 different family members.
The movies support the latest audiovisual technologies such as HDR video, Dolby Atmos sound, etc.
The services are available for users from more than 100 countries around the globe.
Pros: You will get a year of free subscription with new apple devices. The subscription plan is also very budget-friendly.
Cons: The library is not rich, and you will only find Apple TV+ Originals, not the theatre blockbusters.
6. Tubi
---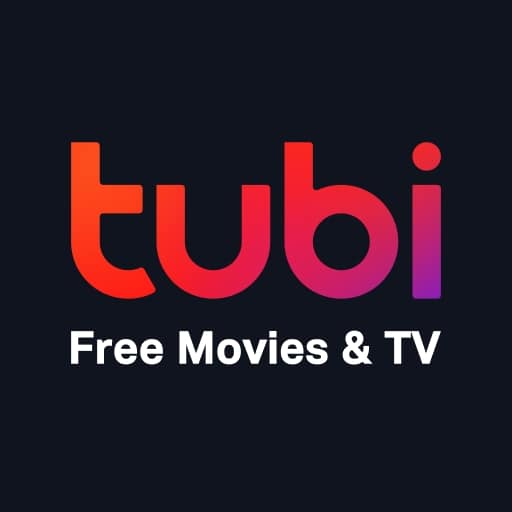 Tubi is a free movie app for iPhone and iPad with a large library of on-demand movies and other content. Nowadays, it's difficult to find a legal yet free streaming service. Tubi provides entertainment free of cost, which is a powerful move. Indeed, you won't find the trending blockbuster movies in this app. But some great timeless classics and some modern action movies make Tubi stand out against the other paid competitors.
Key Features
You will get movies from popular production houses like Metro-Goldwyn-Mayer, Paramount, etc.
There is a dedicated section for anime and K-Drama lovers, which makes it a great choice.
You can put contents in your watchlist as a queue to watch them without losing track of progress.
It supports casting to your Apple devices via Airplay, which is appreciable.
The user interface is very responsive, with all the categories arranged in a list.
Pros: It's not even right to expect much from a free movie streaming service. But the catalog is decent that is even capable of competing with some premium services.
Cons: There are in-video commercials that make it possible to give you this for free. So, if you don't like ads, it's time to avoid it.
7. Crunchyroll
---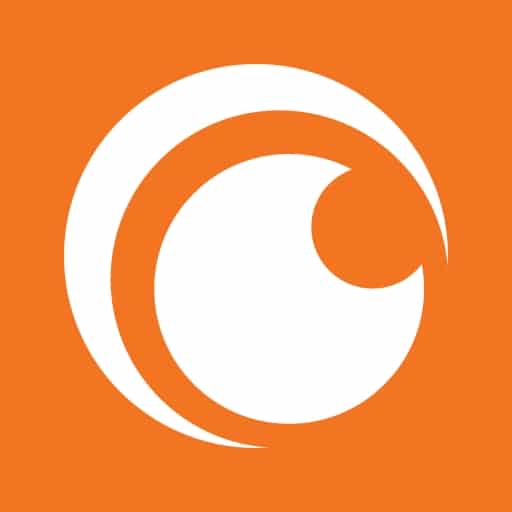 Crunchyroll is a dedicated anime app for mobile devices. So, if you only want to watch anime movies on your iPad or iPhone, then this is a no-brainer. This is a free service from Ellation Incorporated, but you will have to subscribe to their monthly plan to watch the contents add-free.
I think the huge library makes it worth buying. On top of that, you can watch movies and series right when it's launched in Japan. Crunchyroll is always considered the Netflix of anime, and I am sure you will love it.
Key Features
It offers more than a thousand premium anime titles.
You can use your premium account to stream on multiple devices simultaneously.
The unlimited downloading option is great if you want to enjoy movies while offline.
You can watch without even creating an account, which is appreciable if you are concerned about privacy.
It supports casting videos on your TV or a large screen device right from the iPhone.
Pros: Having both free and a premium plan is a unique feature of this app. The free version will be adequate if you are a casual user and will be a better deal.
Cons: If you love all kinds of content, then it will disappoint you since you will only find Japanese anime in this app.
8. Crackle
---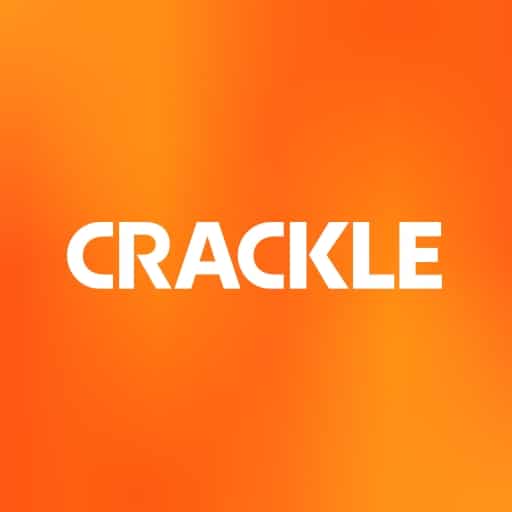 Crackle is yet another free movie app for iOS devices with a collection of hit movies. This app is quite popular among the internet generation and is available for various platforms. The iOS version for iPhone is the most polished one, and with the AMOLED display of the latest iPhone devices watching movies is a treat to the eyes. Normally free movie streaming apps lack blockbuster titles. But Crackle has an excellent collection with a lot of movies added every month to the library.
Key Features
It features various genres, including thriller, action, romance, comedy, etc.
The app will show fewer ads if you sign in to the app with your account.
You can sort the movie list by using several parameters in this movie app for iPhone.
The movies are organized in collections so that you can find one according to your taste.
It can stream in various resolutions based on your connection speed.
Pros: The app is a den for the '80s and '90s movies. So, if you want to get that nostalgia for the best movie era, then you can consider this app.
Cons: The ads are not well researched, and they will show irrelevant ads most often, which might annoy you.
9. HBO Max
---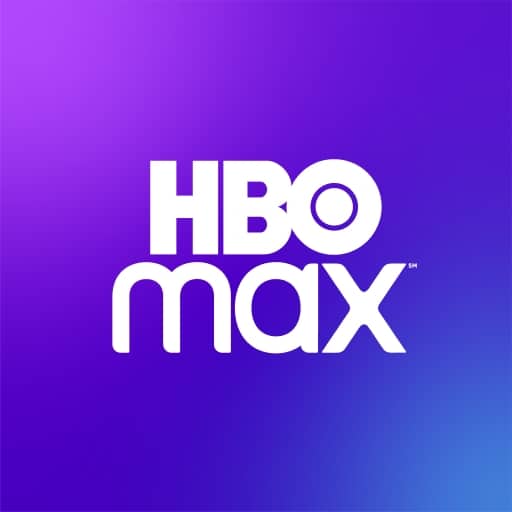 HBO Max is a streaming solution by Warner Media for watching movies on the go. This app will allow you to watch hit movies of all time, along with some newly added Max Originals. Obviously, you are not going to get a Disney+ level movie collection in this app. But all the original HBO TV channel movies are a big deal.
The movies don't come for free, however. It has a costlier subscription plan than most other services. But, if you are a fan of the DC Comics universe and the characters, you will find this app worth subscribing to.
Key Features
You can add and manage a maximum of five viewer profiles to your account.
The editorial team regularly adds hand-picked collections that you can rely on.
There is a dedicated section for kids curated by the experts so that you don't need to worry about what they are watching.
The navigation inside the app is very easy and straightforward.
You can watch movies in Full HD and 4K, even on your older iPhone devices.
Pros: It has got some popular classic movies from the Cartoon Network, which is a great pro if you have kids in your home.
Cons: You can only download a maximum of 30 pieces of content on all your devices at a time. Besides, it doesn't keep track of your watchlist accurately.
10. Popcornflix
---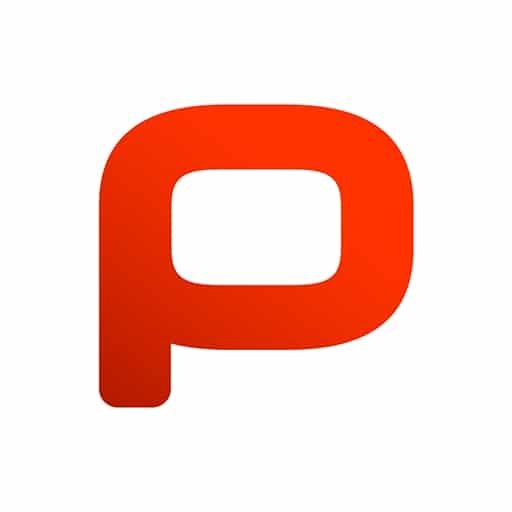 Popcornflix can be considered a discounted version of Netflix that costs nothing at all. This movie app for iPhone or iPad has been here for quite a long time and got much popularity. The app is not as polished as other apps in this category. But their content collection is superb.
You will get to watch popular and blockbuster movies of Hollywood's biggest stars. There is an option to search for foreign-language movies also. Since all of the movies are legal in terms of licensing, you can watch them worry-free in any country of the world.
Key Features
There are some exclusive movies in the Popcornflix Originals section.
You will find movies divided into various genres and categories inside the app.
Streaming from iPhone to TV is much easier and needs just one tap.
You can adjust the streaming resolution on the watch page.
The app doesn't require any permission or sign-in to watch movies.
Pros: The app UI is very simple and easy to use. It scales well and looks great on iPhone devices with smaller displays.
Cons: It lacks a movie downloading feature, and the personalization options are quite limited.
Our Recommendation
---
Recommending a movie app requires two important things to keep in mind. One is the app experience on that platform, and another is the content quality. But the truth is that you won't find all types of content in every app.
For example, if you only want to watch anime movies, then Crunchyroll will be a great pick. Netflix will always be on top for the general audience. If you can afford to subscribe to more than one service, then I will suggest you go for Disney+. It's going to be a giant in the future.
Final Thoughts
---
As you can see, several paid and free movie apps exist for iPhone and iPad devices. Maybe you have heard some of their names before, or some are completely new to you. The fun fact is that almost all the apps offer to browse their library even without subscribing.
So, I will suggest you browse them all and find which has attracted you the most. If you liked this above-mentioned list, then please consider sharing this with your friends. Happy watching!