Gnome is among the best-looking desktop environments for Linux distributions. But sometimes, users might want to change up the feel and look of their Gnome Desktop Environment. With so many themes and extensions available, it can be difficult to find the best ones. I will help you find the best Gnome Shell Themes for you. With full Linux desktop customization capabilities, users can take advantage of themes, icons, and extensions.
Before looking at the best Linux themes, it's important to understand how to install and use Gnome themes and icons. A user can install a theme either by downloading the master zip file or running particular commands in the Terminal.
Best Gnome Shell Themes
---
Here are some of the best Gnome Themes to boost your Linux desktop's beauty and give you the best experience possible.
1. Arc Theme
---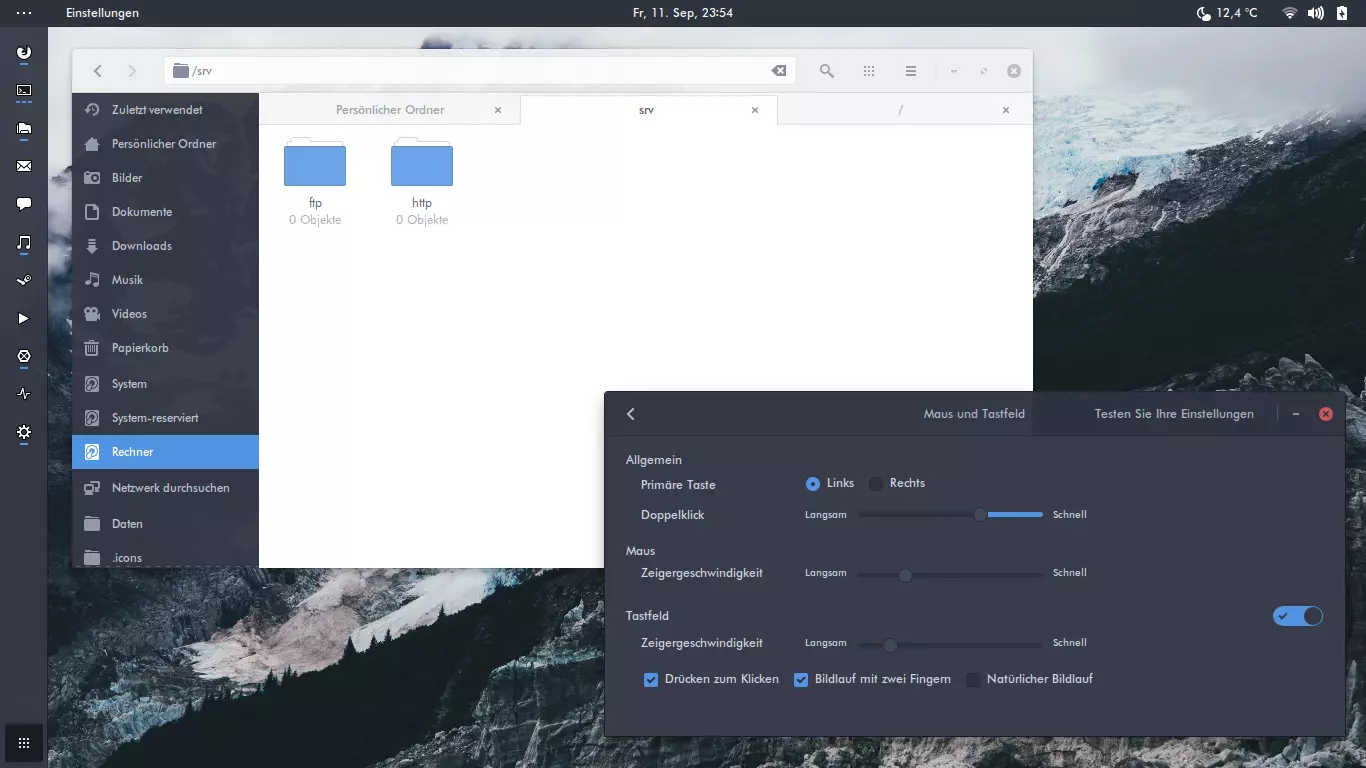 If you're looking for a GTK Theme that is both elegant and well-designed, look no further than the Arc theme. Coming with 4 different themes–Arc lighter, Arc Dark, Arc Darker, and Arc Darkest–you're sure to find one that fits your needs. You won't be disappointed installing these themes on your Linux Desktop!
The Arc theme is packed with dynamic features that will amaze you. For example, it comes with neat circular window buttons and classy transparent paneling. In other words, the Arc theme is definitely the way to go if you want to boost your Linux desktop energy.
2. Zuki Themes
---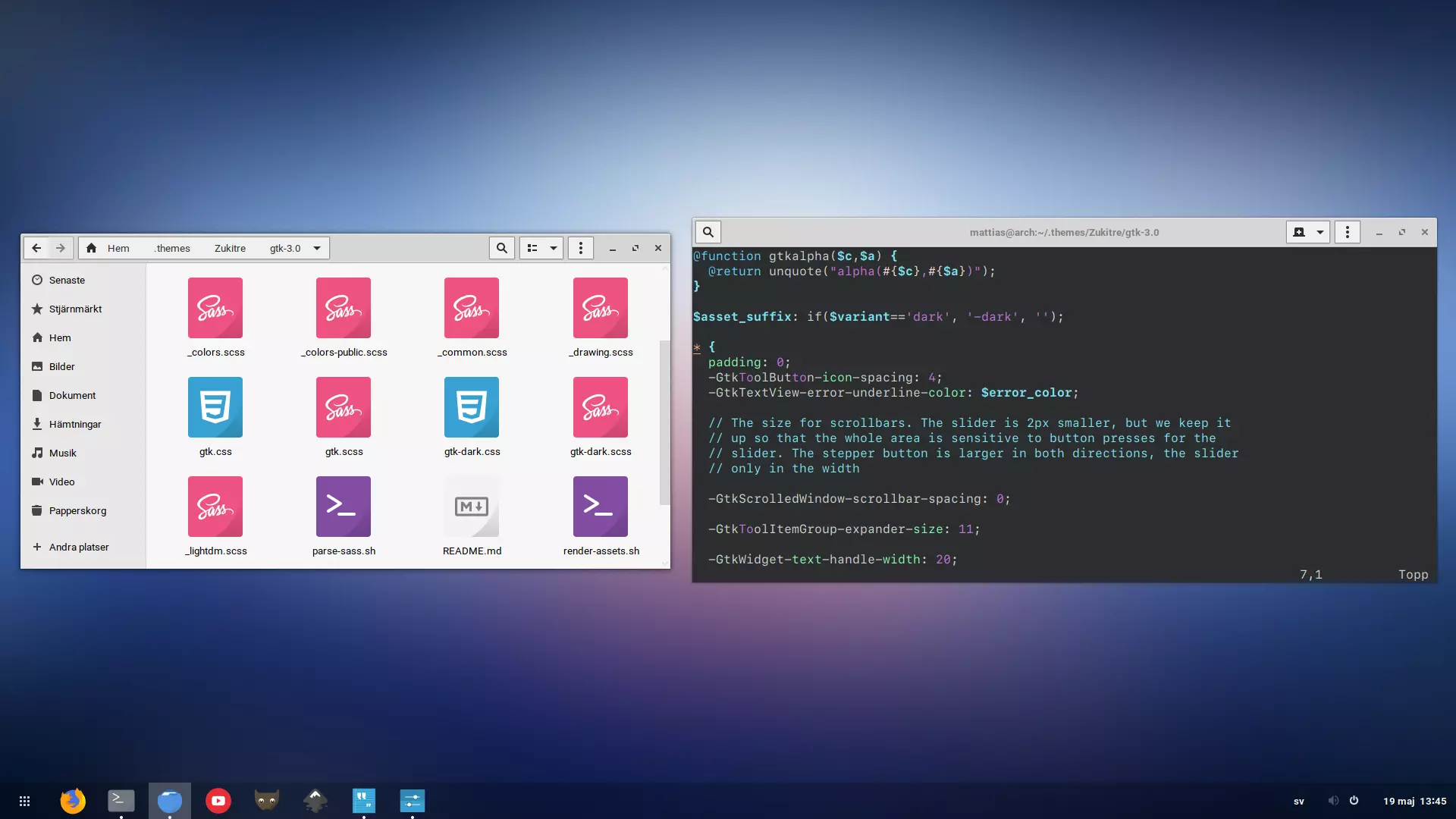 Zuki Gnome theme packs are known for their beautiful, transparent, and minimalistic design. It's the perfect theme for Linux Desktops that want to maintain a clean look with minor changes. Its simplicity is what makes it so stunning. This gtk theme is for GNOME and XFCE4.
3. Paper Theme
---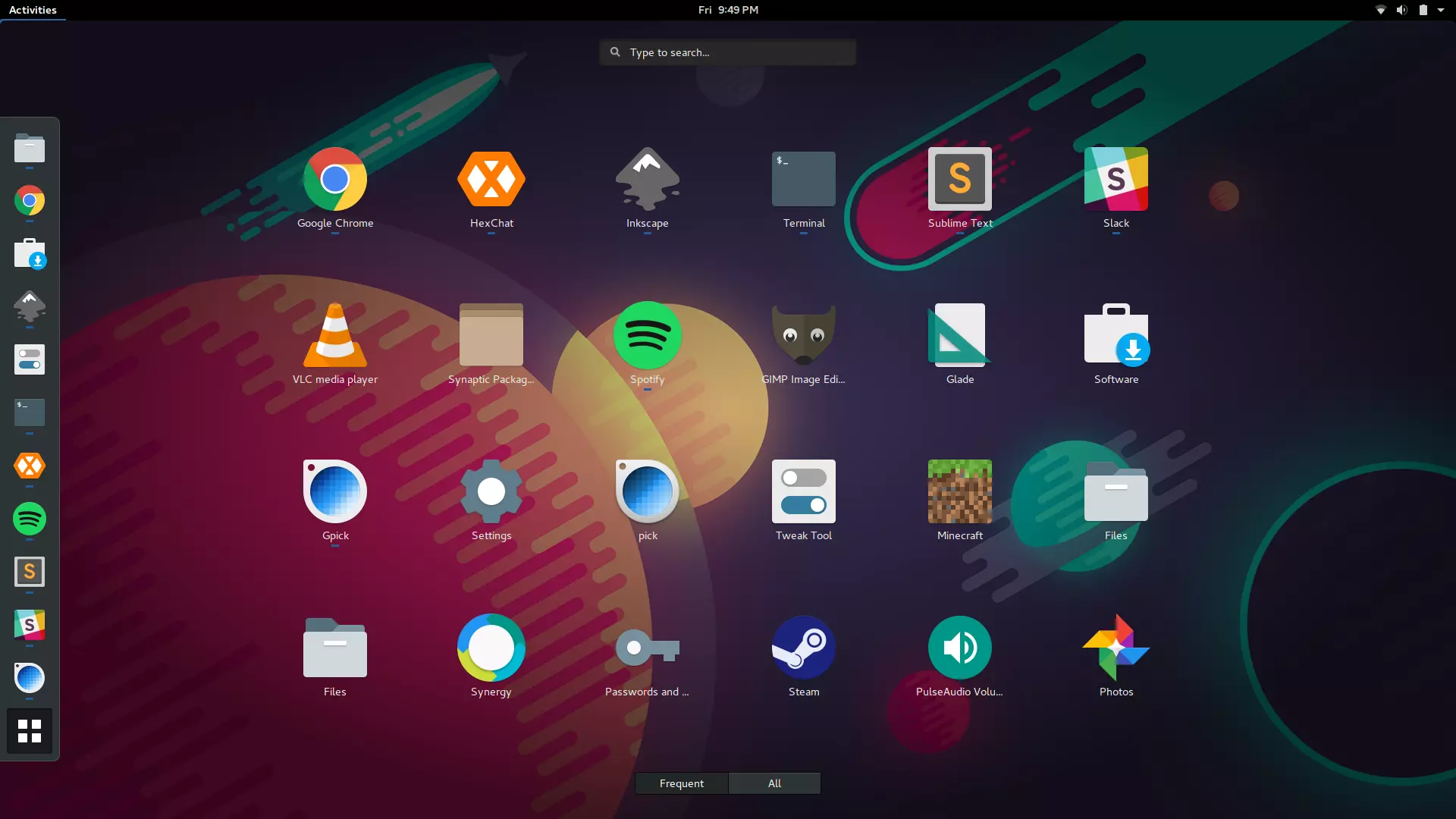 Paper gtk theme is a modern freedesktop icon theme that uses bright colors and simple geometric shapes to design icons. Paper's creators ensured that each icon would look great by designing them for pixel-perfect viewing. While Paper was inspired, in part, by Google's Material Design, some aspects have been changed so that Paper performs better in a desktop environment.
The Paper theme for Gnome Shell is a great way to change up the look of your default icons while still keeping a modern GTK+ interface.
For Ubuntu and other Ubuntu-based derivatives
sudo add-apt-repository ppa:snwh/pulp
sudo apt update
sudo apt install paper-icon-theme
sudo apt install paper-cursor-theme
sudo apt install paper-gtk-theme
Download as Debian Package
sudo dpkg -i paper*.deb
sudo apt install -f
4. Numix Icon Theme
---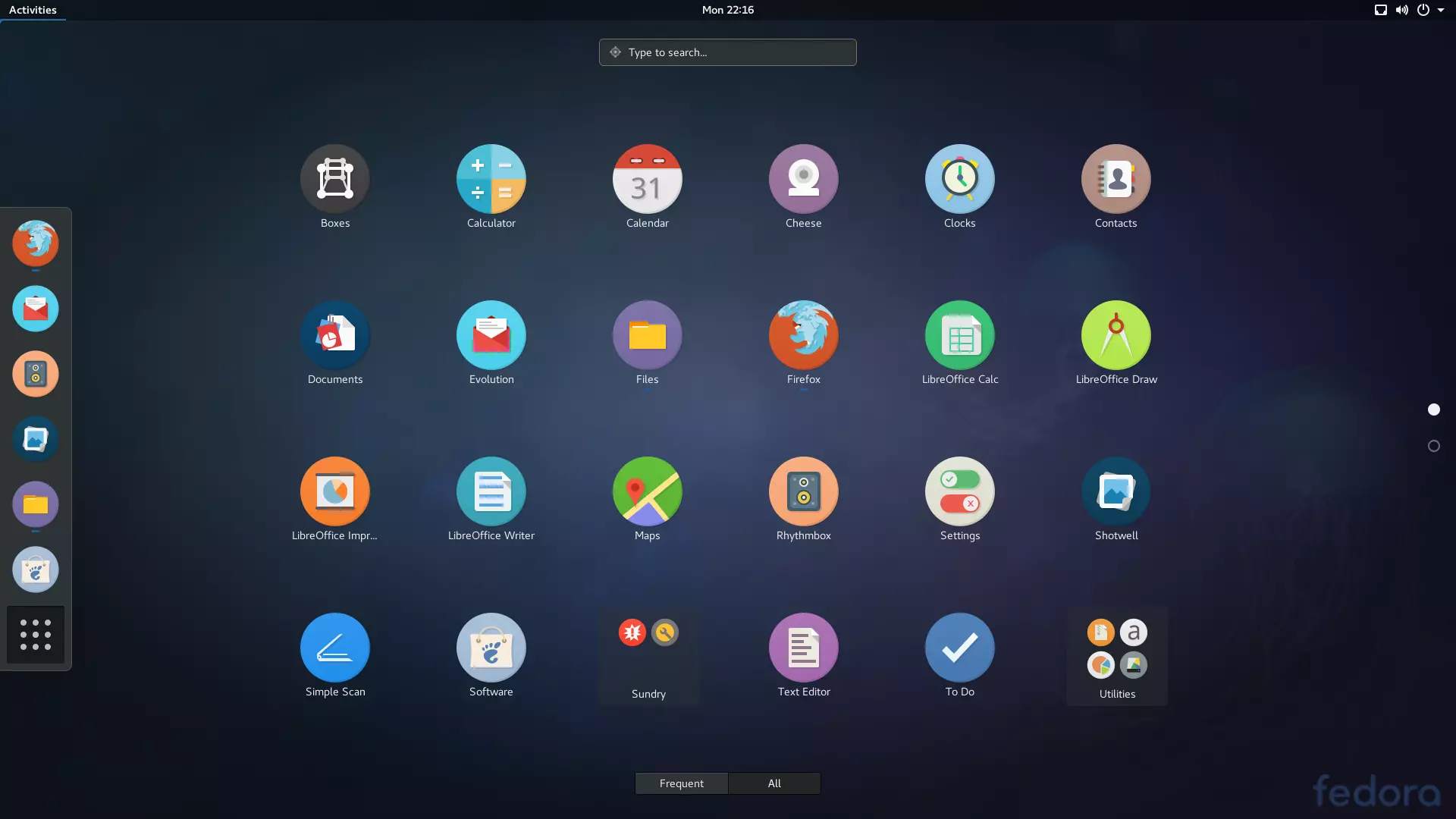 The Numix theme is perfect for Gnome Shell if you are aiming for a clean and decent look. This theme has a modern setup with a grey-orange color scheme that looks great.
The Numix icon theme is from the Numix Project and was largely inspired by Elementary, Humanity, and Gnome. Additionally, it is meant to be used with an application icon theme such as Numix Circle or Numix Square for best results.
sudo apt install numix-icon-theme
sudo apt install numix-icon-theme-circle
sudo apt install numix-gtk-theme
sudo dnf install numix-icon-theme
sudo dnf install numix-icon-theme-circle
sudo dnf install numix-gtk-theme
For Arch Linux and Antergos
sudo pacman -S numix-gtk-theme
6. Flat Remix Icon Theme
---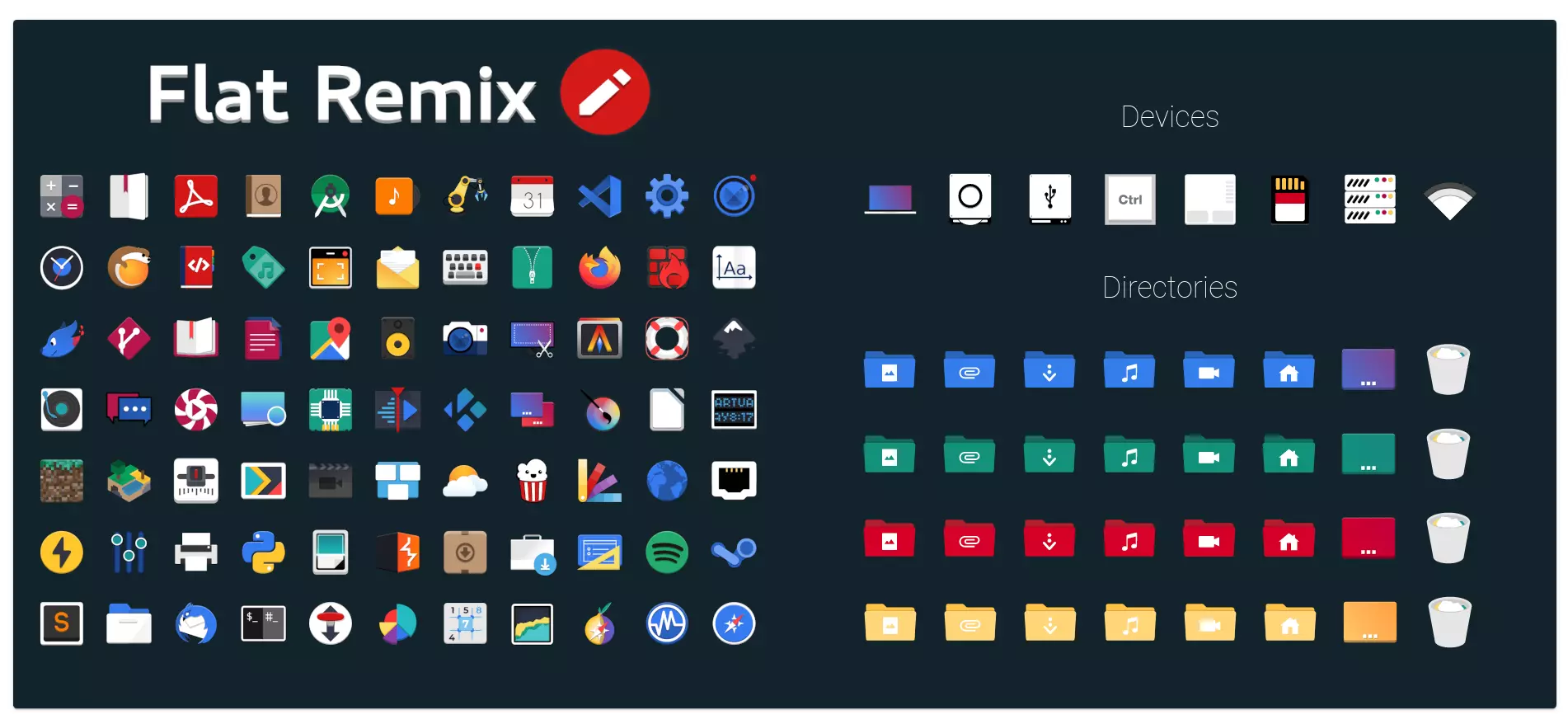 The Flat Remix icon theme is a beautiful, flat Gnome Shell theme that makes your Linux desktop look amazing. It's well-designed and takes inspiration from the material design while still maintaining its own unique style. This theme also features a completely transparent Gnome Top Bar!
Flat Remix Themes offers various options to choose from, like Flat Remix Dark for dark interfaces, Flat Remix Light for light interfaces, and even a combination of the two called Flat Remix Light (darkPanel). If you're feeling daring, there's also an unstable version straight from GitHub called Flat Remix git version (master).
Ubuntu-based distributions
sudo add-apt-repository ppa:daniruiz/flat-remix
sudo apt update
sudo apt install flat-remix
sudo dnf install flat-remix-icon-theme
7. WhiteSur Gtk Theme
---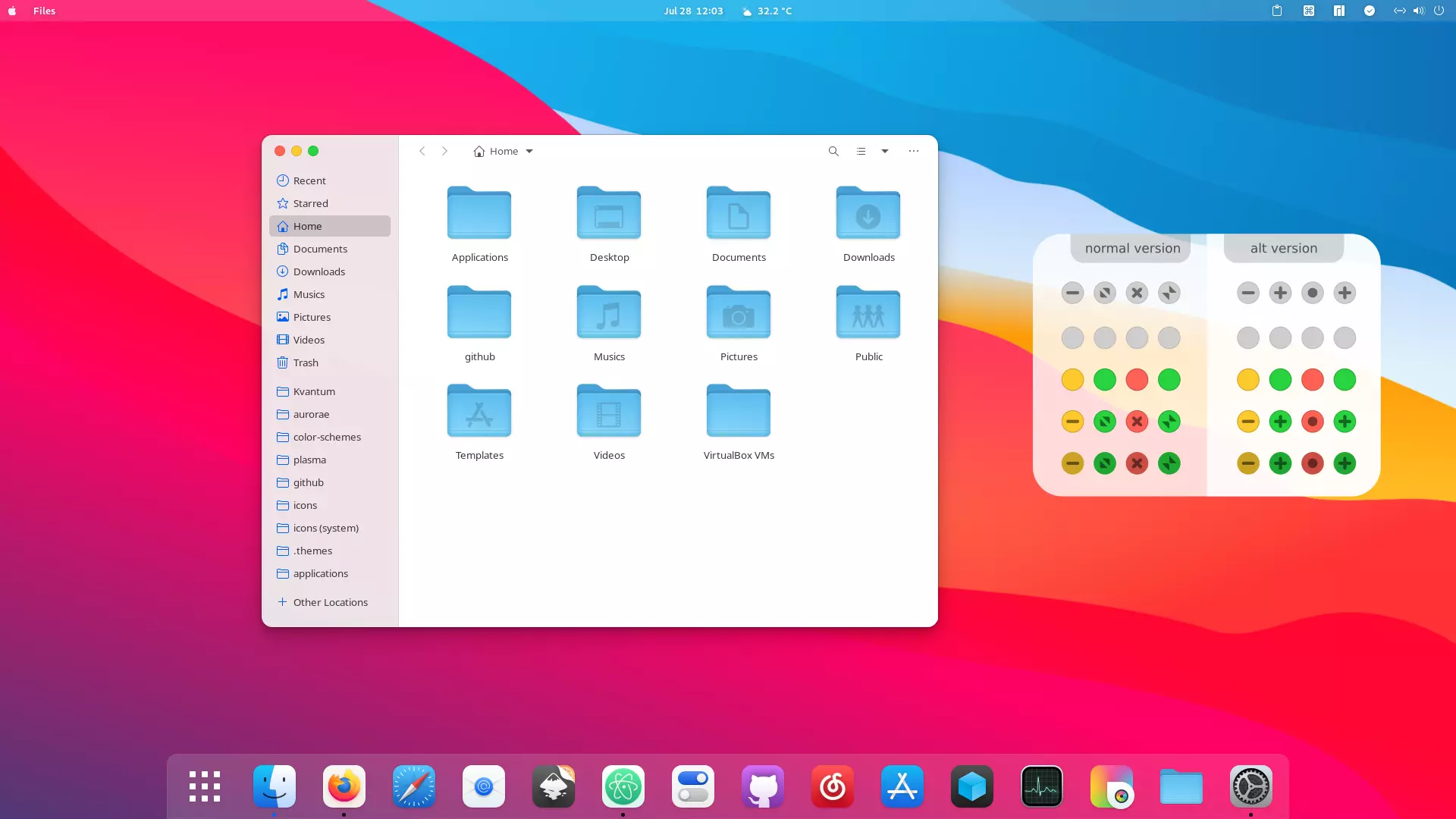 The WhiteSur Gtk Theme is one of the best ways to make your Gnome desktop similar to macOS. This theme has a standard and appealing design that can easily turn any desktop into looking like macOS. This theme pack offers a macOS BigSur-like look for your GTK apps
8. Layan Gtk Theme
---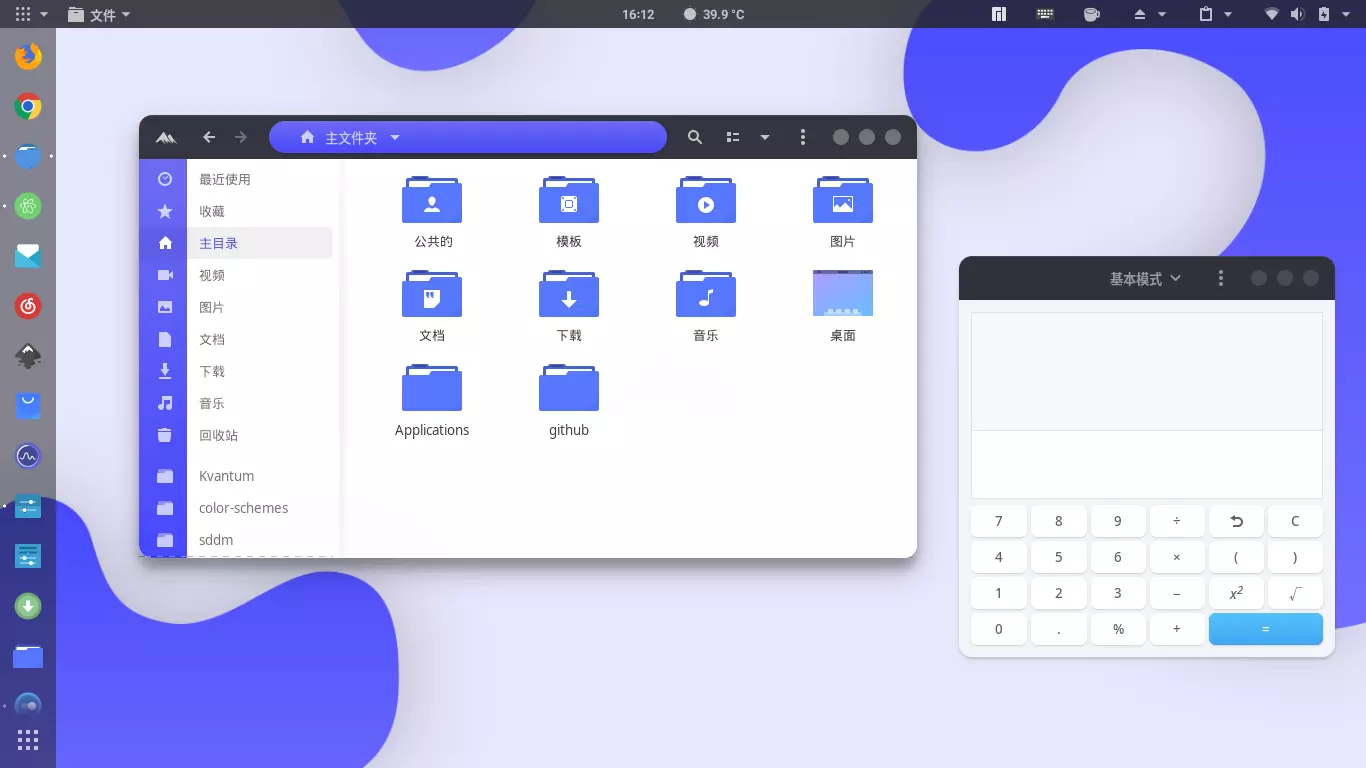 The Layan theme embraces flat Material Design for GTK 3, GTK 2, and Gnome-Shell. It's compatible with desktop environments that support GTK 3 and GTK 2, such as Gnome, Budgie, etc. This particular theme is based on the materia gtk theme of nana-4.
9. Qogir Gnome Theme
---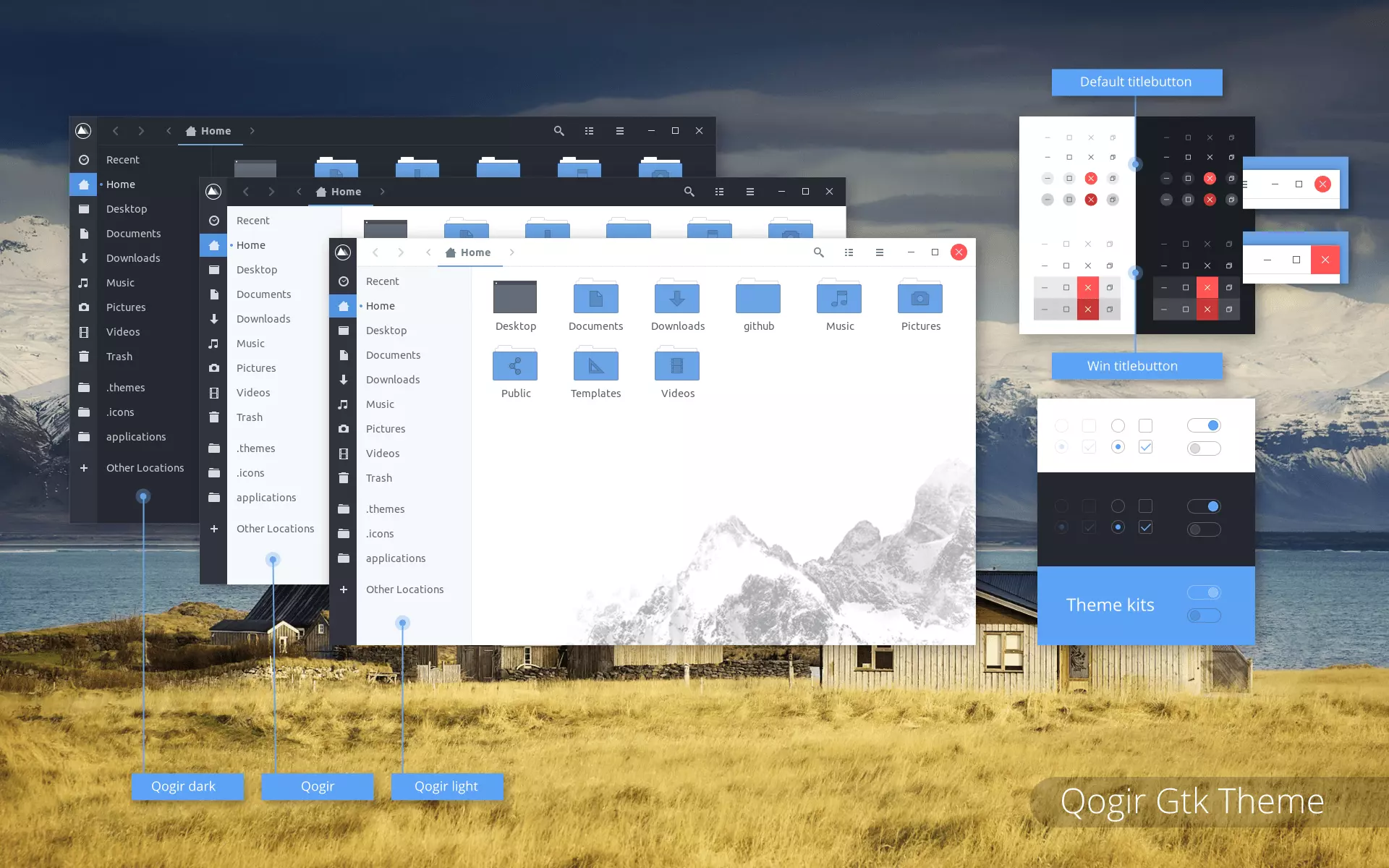 The Qogir theme is based on the extremely popular Arc GTK theme. Tested and proven to be compatible with a broad range of desktop environments, including Gnome, Unity, Budgie, Cinnamon Pantheon, XFCE, Mate, etc.
Even though the theme is built on a foundation that many people know, it still manages to create its own identity. Arc-based themes can be very similar, but Qogir looks unique. Qogir has its own distinct look that sets it apart from the rest.
10. Orchis gtk Theme
---
Orchis merges flat elements of Google's material design language with pleasantly rounded window corners and tranquil colors. As other "Material Design" themes do, Orchis is based on the Materia theme created by nana-4, though it does not replicate it entirely, maintaining its own unique visual integrity instead.
11. Aurora Nuevo
---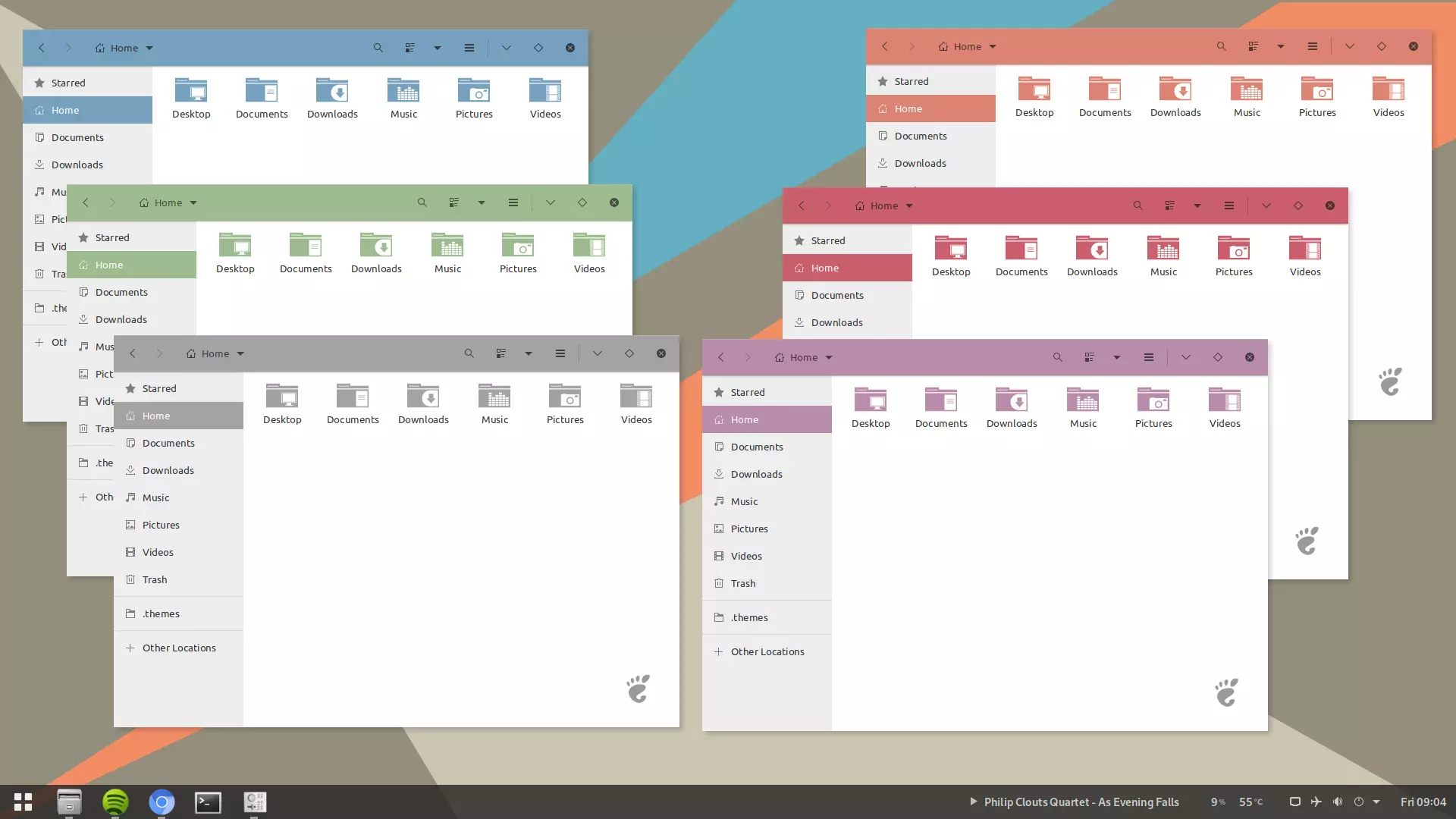 If you prefer more subdued colors and designs, then Aurora Nuevo is the perfect choice for you. At first glance, Aurora Nuevo appears to be a pastel-colored Material design theme for Gnome. However, it is available in many colors, including blue and a less flat variant.
12. Cloudy GTK Themes
---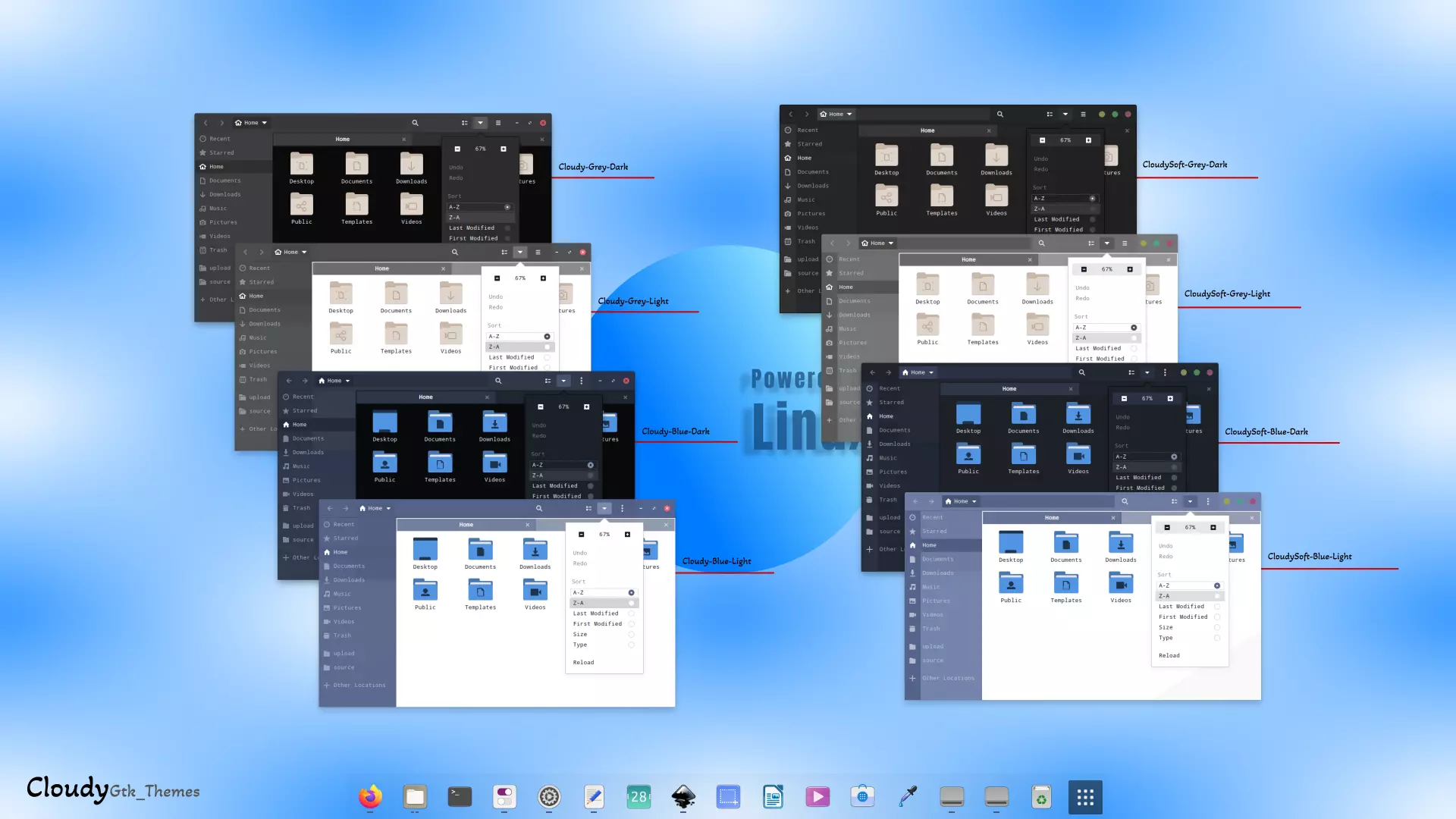 Cloudy is a comfortable and smooth theme based on the Arc theme. It follows the material design approach, offering a unique feel of a "cloudy sky." The Cloudy theme comes in light and dark variants of grey and blue. If you're a sky-blue-loving fan of material design, this is the one for you.
13. Nord Gnome Theme
---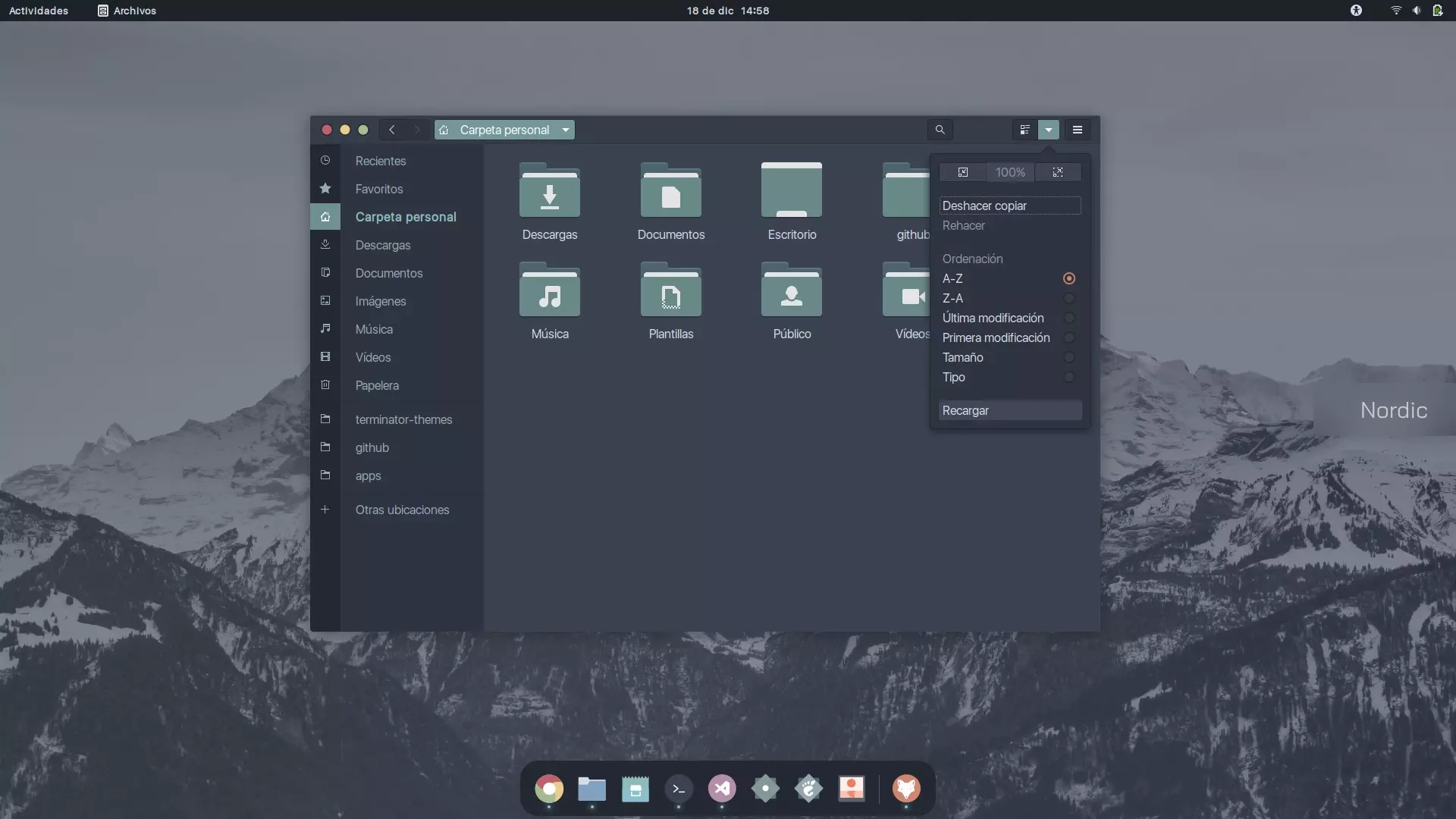 Nord is a stylish GTK theme that offers several color options, all with light and dark variants. The colors include blue, green, and grey.
14. Ant GTK Theme
---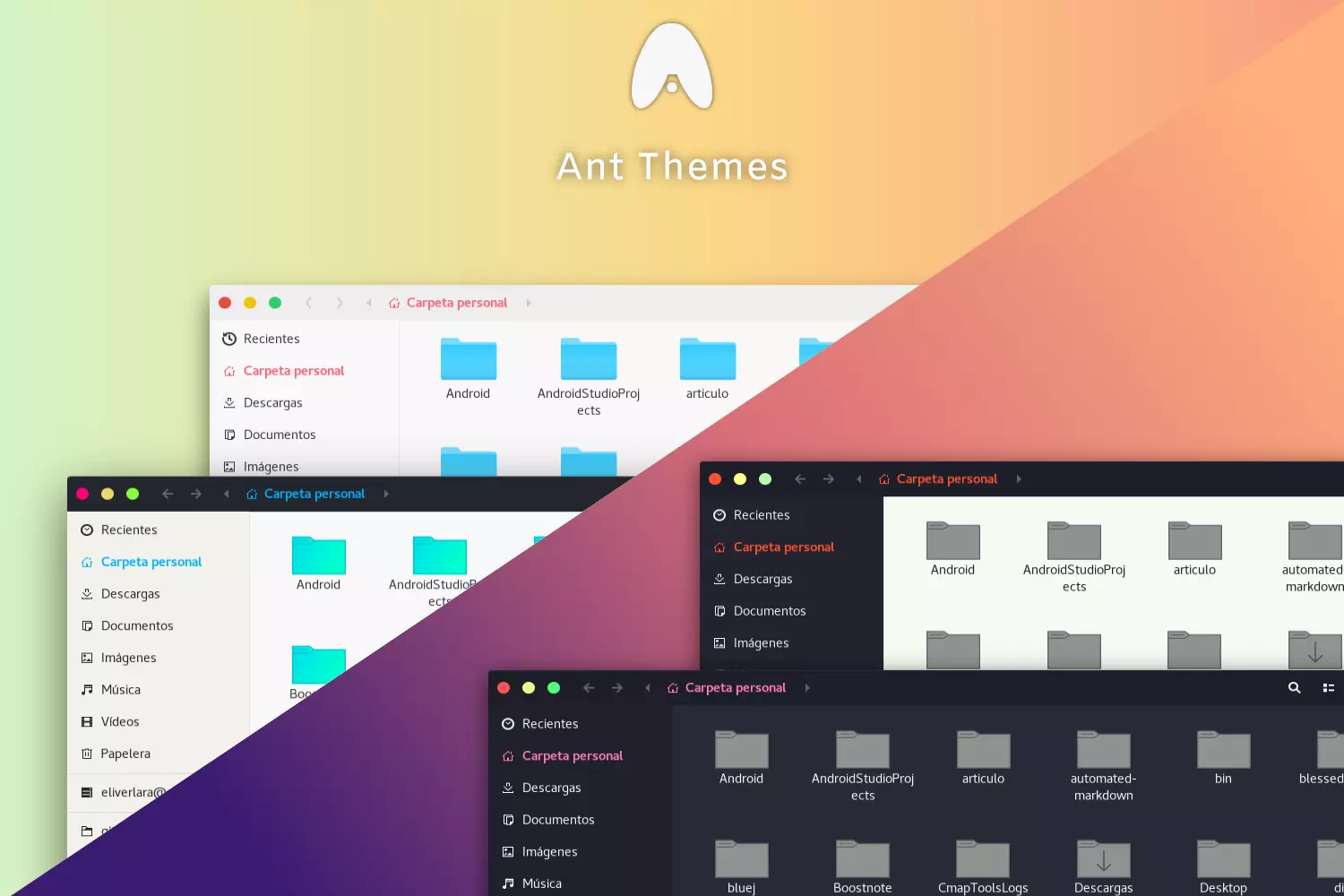 If you are a Linux user and have tried modern flat themes like Arc, Numix, or Adapta, then you might want to consider changing things up by trying a different flavor of Ant GTK Theme.
Ant GTK Theme is designed for Gnome-based Linux distributions. It has three variations:
Ant – which is light with red highlighted.
Ant Dracula – which is dark, along with a green accent and pink highlighted.
Ant Bloody offers a fantastic mixture of dark and light with a green accent and red highlighted.
The Ant GTK Theme's design for window controls is heavily inspired by Mac OS. However, I believe it would be improved if it followed the original design instead.
15. Sweet Gnome Theme
---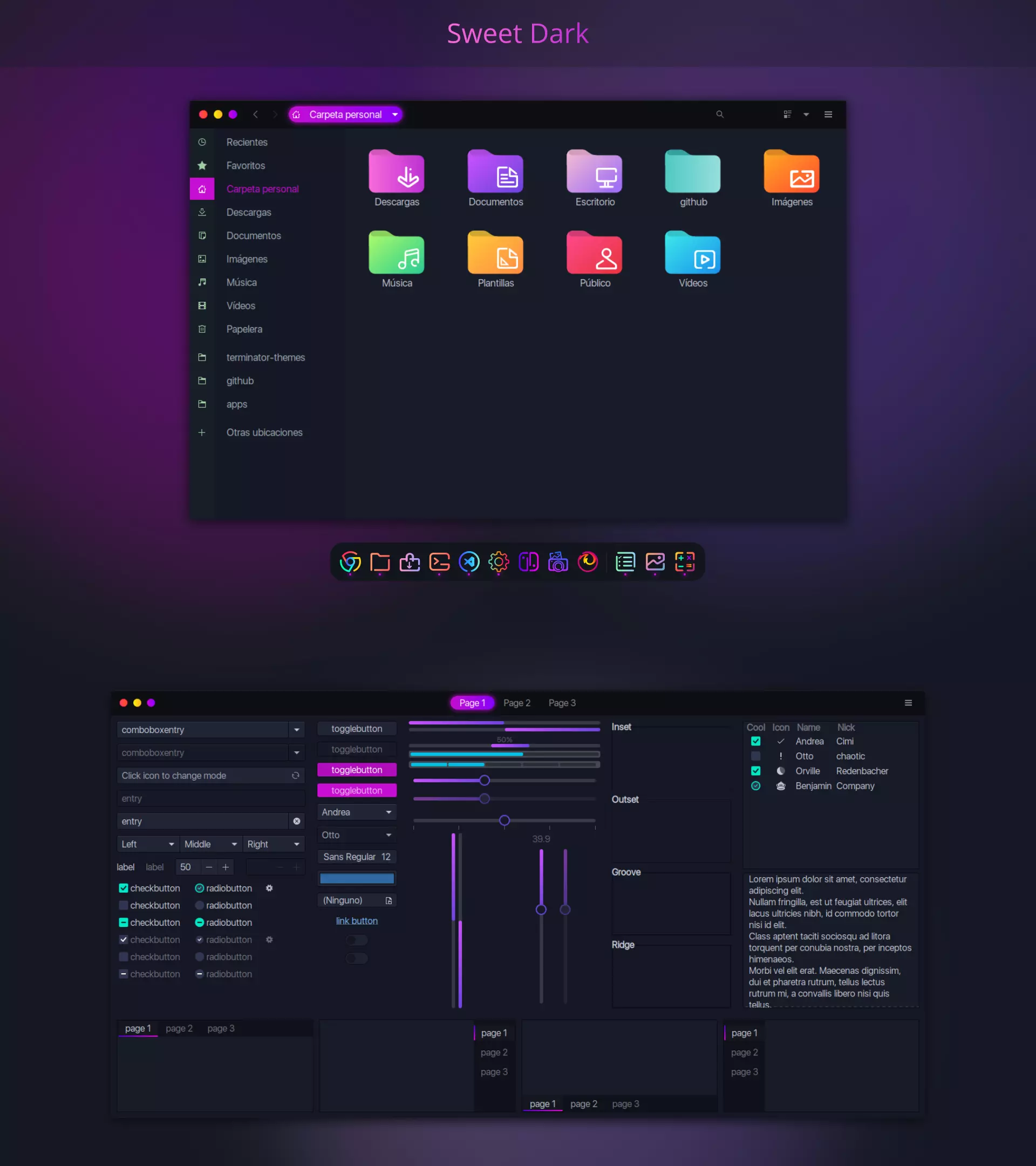 The Sweet GTK theme is an excellent find if you're looking for a bright and flashy dark mode. I personally love how it looks with the Numix icon pack, but that's just my opinion. Regardless, this modern GTK/Gnome theme is definitely worth considering if you want to add some color to your desktop.
16. Juno gtk Theme
---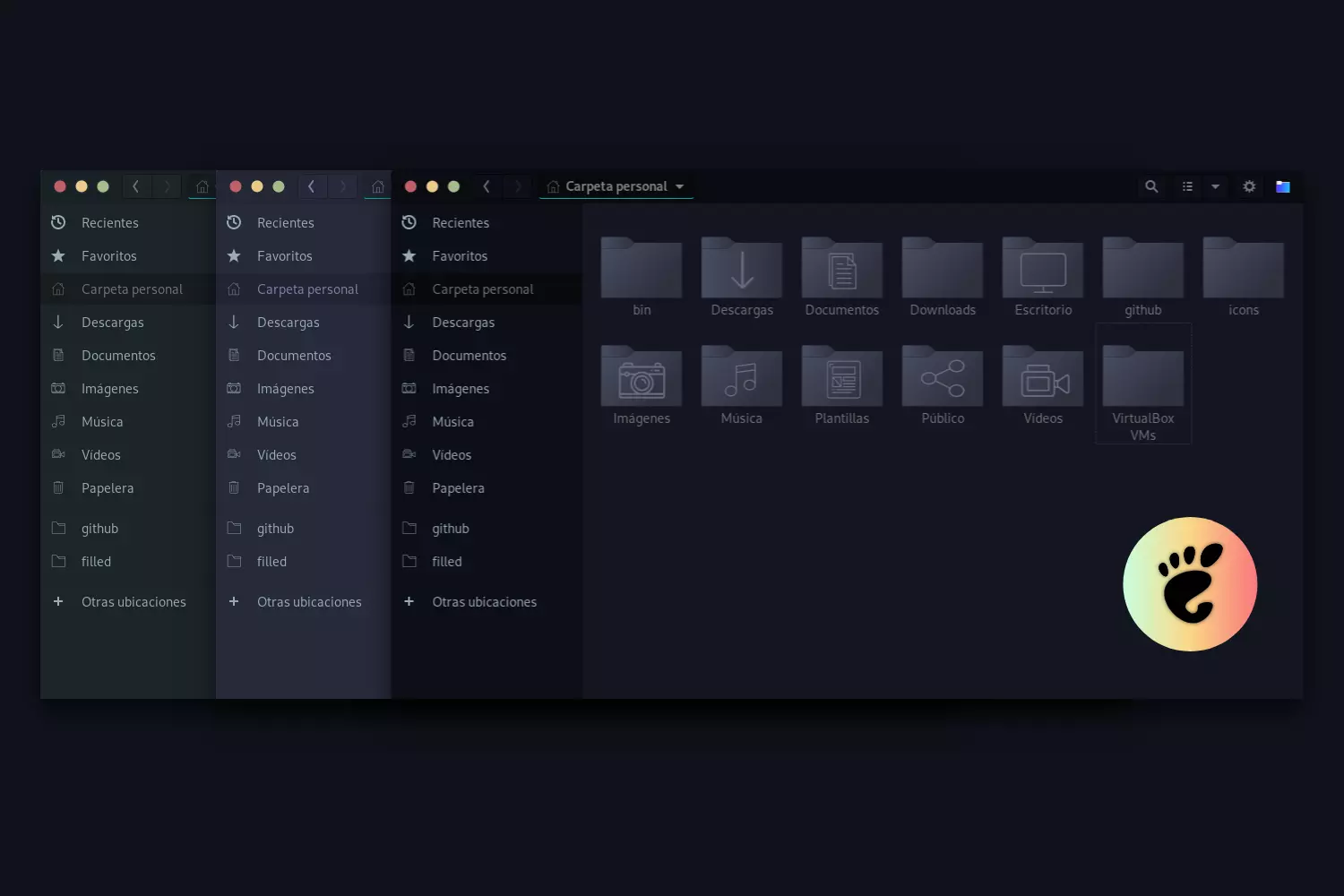 The Juno GTK theme is perfect for Visual Studio Code users on Linux systems. Its design was inspired by one of the many VS Code themes and facilitated a dark background, which looks great with any code editor and reduces strain on your eyes while coding.
17. Lightning Bug Gtk Theme
---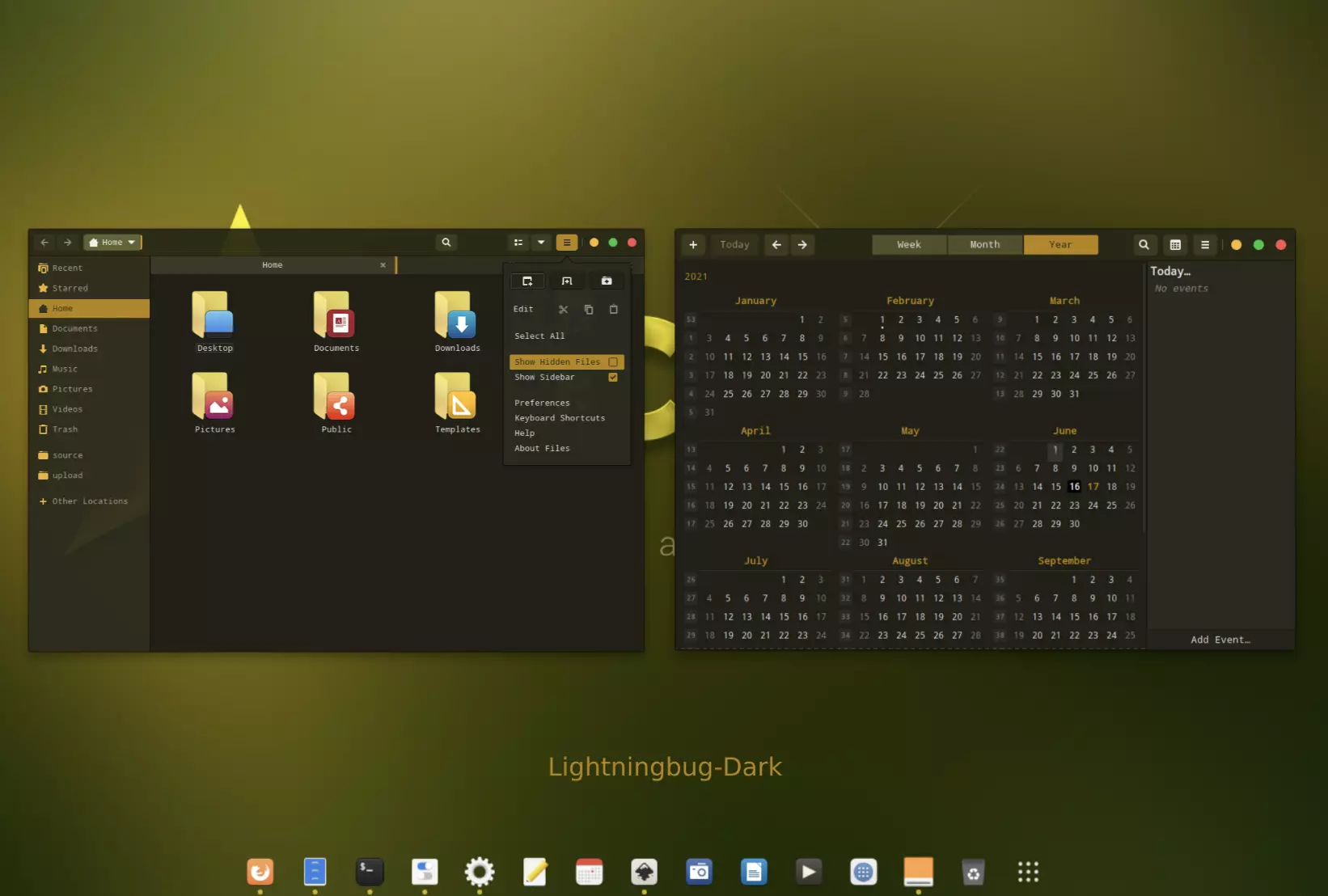 The lightning bug is a sleek, modern theme that uses the arc theme and employs material design to give your desktop an outstanding look and feel. A flat look design can give your desktop a cool, refreshing appearance. Lightningbug-light, lightningbug-dark, lightningbug-light -solid & LightningBug are four exciting variants that can give your Desktop a whole new look.
18. Mojave Gtk Theme
---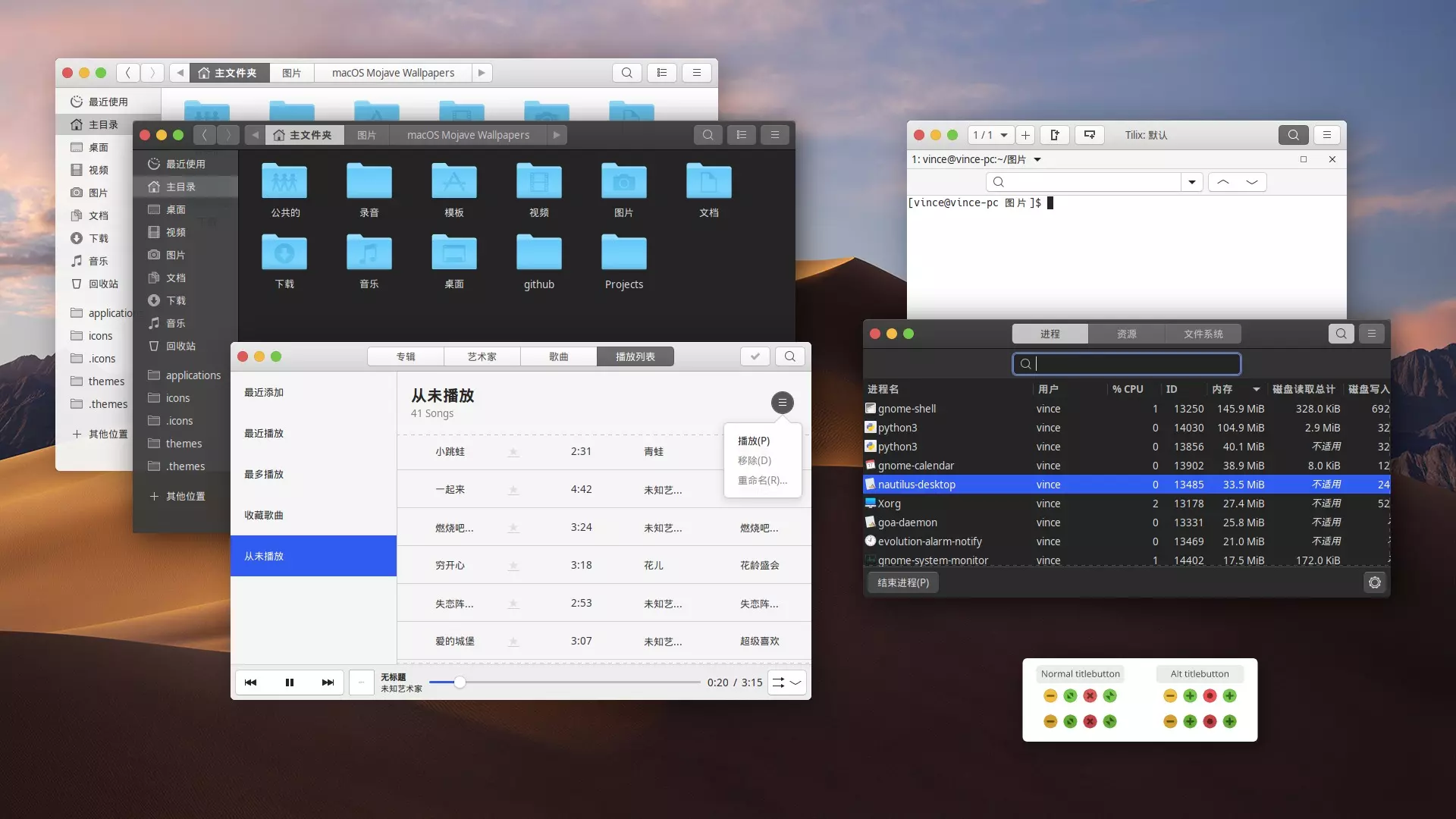 Mojave is a Mac OSX-like theme that supports GTK 3 and GTK 2 desktop environments, giving your preferred environment a fresh appearance. The included themes are Gtk2, Gtk3, Gnome-shell, Metacity, Xfwm4, Cinnamon, and Plank.
You also get to choose between four variations: Mojave-light (a light version), Mojave-light-solid (a light version without transparency), Mojave-dark (a dark version), or Mojave -dark -solid (a dark solid version).
Finally, Insights!
---
While there are innumerable amount of themes to select from, the themes featured in this article are some of the most comprehensive and well-designed that I have used as of late.
You can make the Linux system look amazing with a little effort. For example, Gnome Desktop provides users with the best experience and lets them enjoy the Linux aesthetic; that's why there are so many themes available out there.
I would love to hear which themes you believe are better in the comments below!