Gnome Shell is one of the best and beautiful Desktop environments for Linux Distros. But sometimes, users may want to change the feel and look of their Gnome Desktop Environment. It's really difficult to find out the Best Gnome Shell Themes because thousands of Themes and Extensions are available out there. Here, I will help the users get the list of best Gnome Shell Themes. As we know, users can fully customize the Linux desktop with Gnome Shell Themes, icons, and extensions.
Before going into the generic list of Best Linux Themes, first, learn how to install and use the Gnome themes and icons. A user can install the theme by downloading the master zip file or running certain commands into the Terminal. I highly suggest you going through the following recommended post before installing any Gnome Themes.
Recommended Post:
Top 15 Best Gnome Shell Themes
In this article, I will be sharing some Gnome Shell Themes, which will enhance the beauty of your Linux desktop and provide the best experience. So let's get started.
1. Arc Theme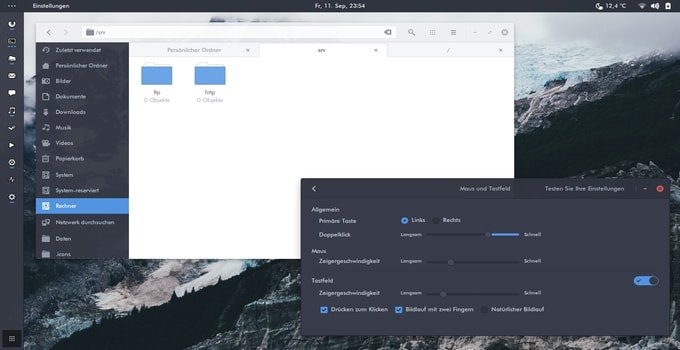 Arc is the most popular Gnome theme, which is an elegant and well designed GTK Theme. It comes with 3 different themes. These are Arc Dark, Arc Darker, and Arc Darkest. You will feel suitable variation installing these themes on your Linux Desktop.
This theme has a lot of dynamic features that will blow your mind. Arc theme will also offer you neat circular window buttons, classy transparent paneling, etc. So, if you want to make your Linux desktop more dynamic, the Arc theme will be the best option for you.
2. Zukitwo Theme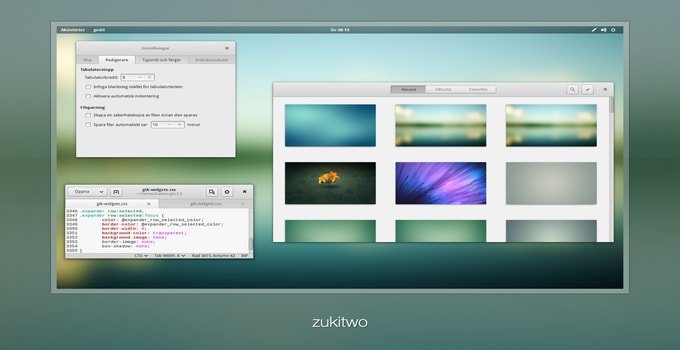 Zukitwo is known as the most beautiful, transparent, and minimal-looking theme for Linux Desktop. It will make your Gnome Desktop more stunning without major changes. It's so simple a theme that you will not feel boring using it. Sometimes simplicity shows the best look and feel.
3. Paper Theme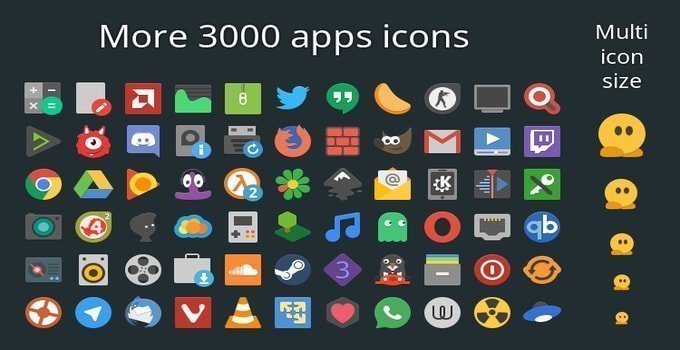 Paper is an awesome and well designed flat theme for Gnome Shell. This theme comes with a modern GTK+ interface and Google's material design. You will have the option to change default icons with some awesome icon packs. If you really like the material design interface like Android 5.0, you can use this theme.
For Ubuntu and other Ubuntu-based derivatives
sudo add-apt-repository ppa:snwh/pulp
sudo apt-get update
sudo apt-get install paper-icon-theme
sudo apt-get install paper-cursor-theme
sudo apt-get install paper-gtk-theme
Download as Debian Package
sudo dpkg -i paper*.deb
sudo apt-get install -f
4. Numix Theme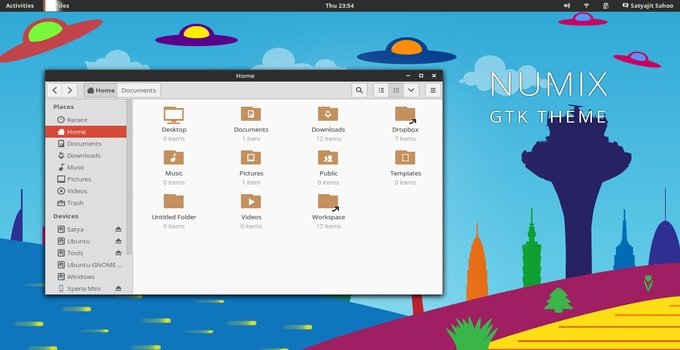 If you find a decent, clean theme for Gnome Shell as well as GTK3. The Numix theme will be the Best Gnome Shell Theme for you. This theme comes with a clean, grey-orange color scheme and a really nice modern setup.
sudo apt install numix-gtk-theme
sudo dnf install numix-gtk-theme
For Arch Linux and Antergos
sudo pacman -S numix-gtk-theme
5. Lexis Theme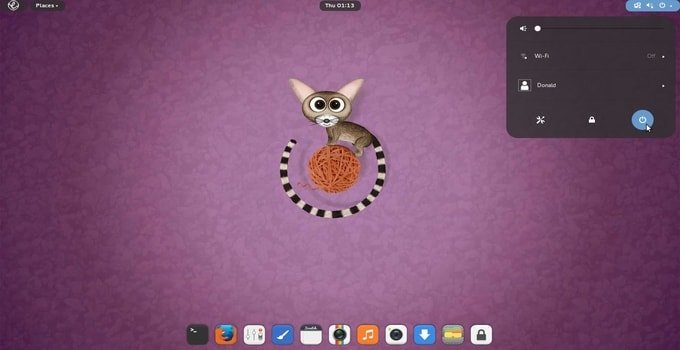 Lexis is known as an incredibly refreshing theme that will blow your mind. It will make your Gnome Shell new and shiny. It doesn't come with the typical flat design rather removes excess parts from the top bar in Gnome Shell. Download master zip file from "Files Tab."
6. Super Flat Remix Theme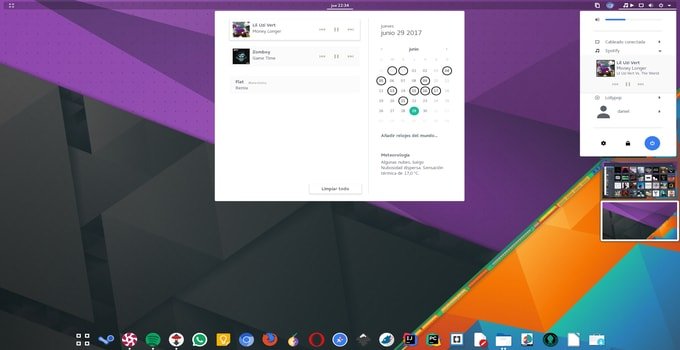 Super Flat Remix theme is another flat Gnome Shell theme that makes your Linux desktop amazing and stunning. It is well designed and inspired by material design at the same time. This theme will make your Gnome Top Bar completely transparent.
Ubuntu-based distributions
sudo add-apt-repository ppa:noobslab/themes
sudo apt-get update
sudo apt-get install flat-remix-gs-theme
Arch-based distributions (AUR)
gnome-shell-theme-super-flat-remix-git
Flat Remix GNOME Theme Flat Remix icon Theme
7. Gnome OSX Theme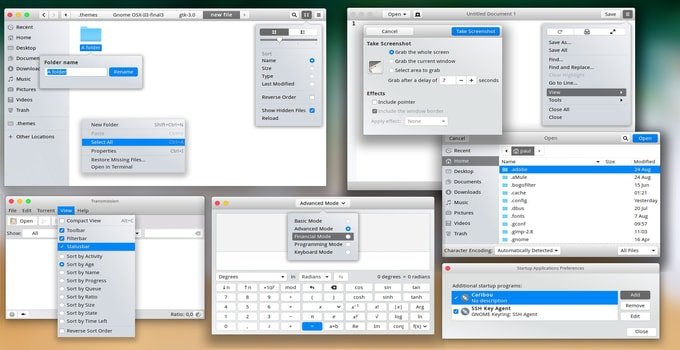 If you want to make your Gnome Shell-like Mac OS, there is no alternative to use the Gnome OSX theme. This theme has come with a very standard and pretty good-looking design. You can easily Transform your stock desktop to Mac OS using this theme.
8. Nova Shell Theme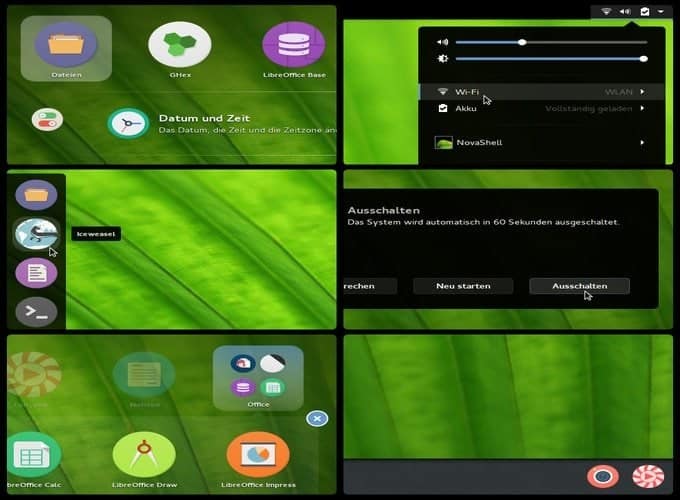 Nova shell theme has come with a very simplistic design and modern UI. This theme is very user-friendly and easy to use. If you love minimal design, you should use this theme.
9. United GNOME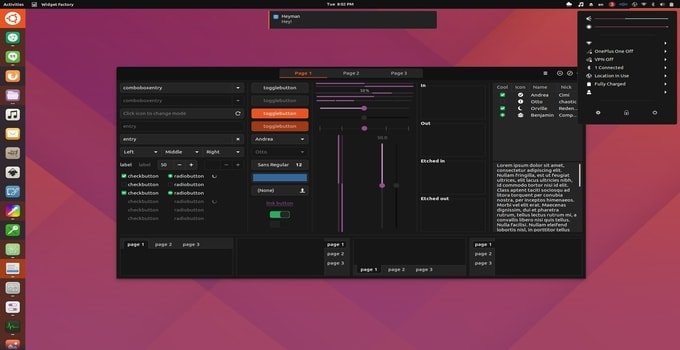 United Gnome is another good-looking Best Gnome Shell Theme, which will provide you a Unity desktop environment on Linux. Moreover, if you are really looking for a solid Unity theme, United Gnome will be best for you.
10. Copernico Theme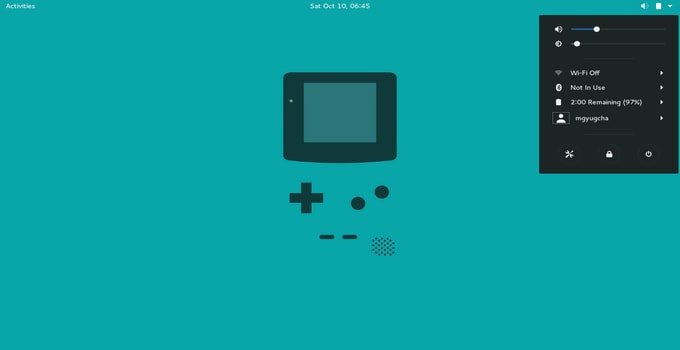 If you are a fan of minimalistic design. Copernico will be perfect for you. This theme will offer you a decent looking with a transparent top bar, which will make your Linux desktop refreshing.
11. Vertex Theme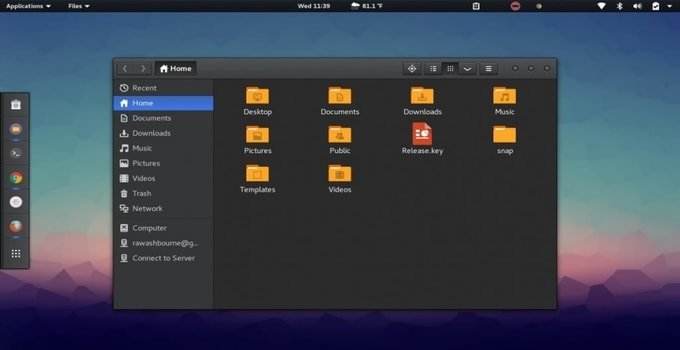 Vertex is a great theme that is used in the most popular desktop environments. This theme has three variants: dark header bars, a light variant, and a dark variant. The design is fully optimized and user-friendly in this theme. You don't look for another theme if you are installed on your Gnome Desktop.
12. Xenlism Theme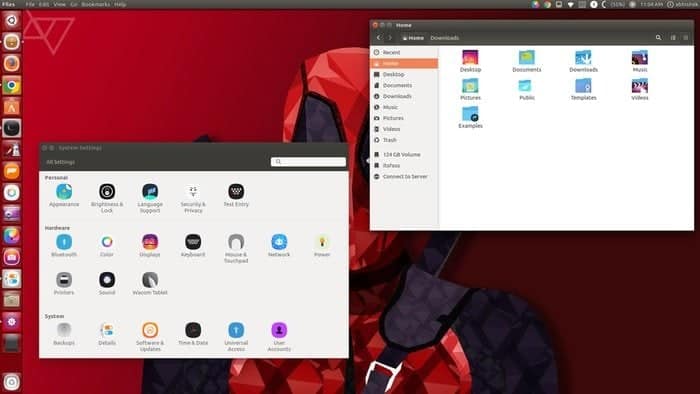 Xenlism is one of the Best Gnome Shell Themes made by OS design principles. This theme provides a flat, transparent top bar with light colors. It will also add some subtle effects to your desktop. If you want to modify your Gnome Shell, this theme will be a perfect option for you.
Xenlism: WildFire xenlism: minimalism
13. Oxygenium Theme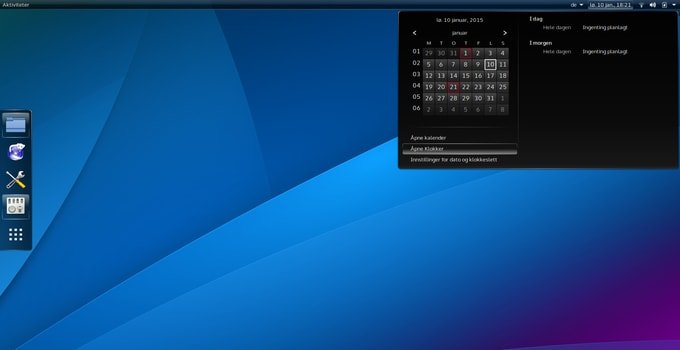 If you are a fan of KDE & Gnome shell, you should install this theme to make your Linux desktop awesome.  This is such a theme that will turn your Gnome Shell look to KDE. Oxygenium provides some unique features that make your Gnome shell fully customized.
14. Yosemite Theme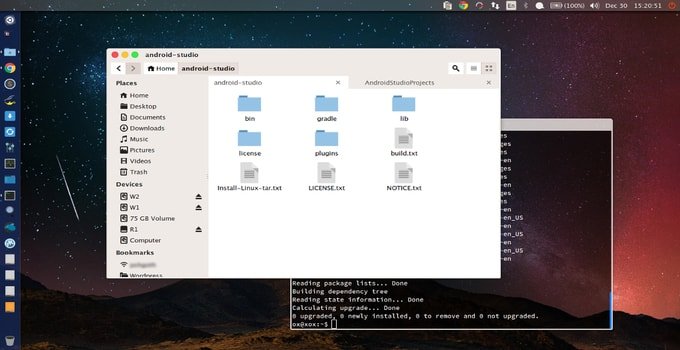 The Yosemite is an awesome theme that will turn your Linux desktop into OS X. This is a well-designed theme you will like more. You can use some Dock applications such as Plank or Docky to make it like OS X.
Yosemite Gnome Shell Mine-Yosemite icon Ultra-flat-Yosemite GTK3
15. EvPop Theme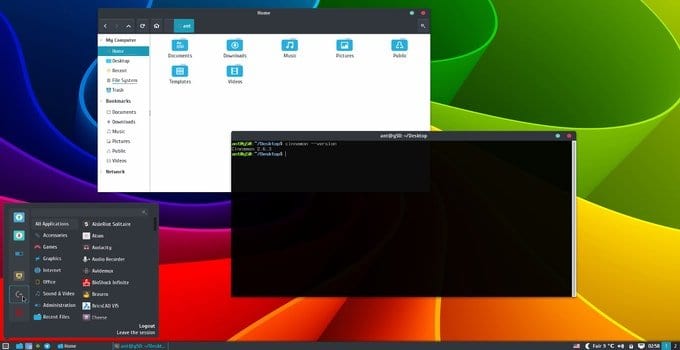 Evopop is another good-looking theme for Linux. The Dark Evopop Theme makes your Linux Desktop simple. If you want a minimalistic design, this theme will be the perfect option for you.
Recommended Post: Top 28 Best Ubuntu Themes That Will Blow Your Mind
Final Thought
With a little bit of effort, you can make the Linux system beautiful and amazing. As we know, Gnome Desktop provides the best experiences and lets the users enjoy the Linux looks and feels; that's why there are so many themes available out there.
All the themes mentioned above are good-looking and well-designed. You can use it to get the best experience. I think you have got a clear concept about Best Gnome Shell Themes at all. If you like it, please share it with your friends. Thank you very much.