Gnome Shell Extensions are the best and useful tool to customize your Ubuntu Gnome Desktop. It enhances the beauty of your Linux Desktop with some attractive extensions. There are a lot of extensions available in the Gnome shell extension repository. Each extension has awesome features that will make your system more useful and productive. So it becomes difficult for the users to choose the best Gnome Shell Extensions. I am here to help you out.
Best Gnome Shell Extensions
However, in this article, I will be sharing a generic list of  19 Best Gnome Shell Extensions for Your Linux OS. Let's get started with the basic tutorials first, How To Customize Ubuntu Gnome Shell Extensions and How to Customize Gnome Shell. Tips to Beautify Your Gnome Desktop
1. Dash to Dock

Dash to Dock is a fantastic Gnome Shell extension that will provide a highly configurable dock. You can easily place any application on this Dock. It will also offer you to switch the application faster.
2. Dynamic Top Bar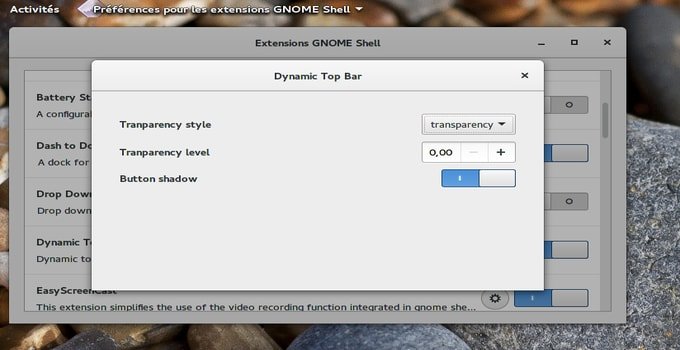 Everybody wants to customize their top bar on Ubuntu Gnome Desktop. There are a few tools that will provide these features. But you can easily do it with an awesome Gnome shell extension. This is known as Dynamic Top Bar. You can make your top bar transparent and more customized unless you will maximize the application window.
3. Pomodoro Timer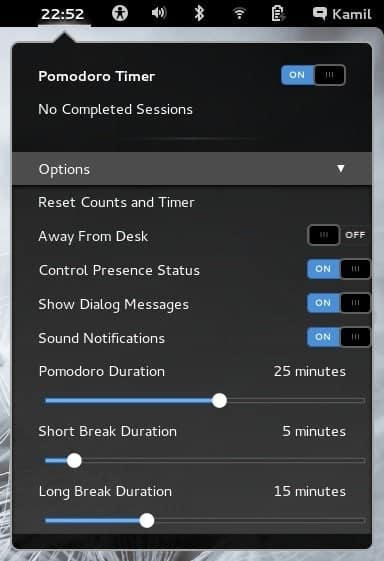 Pomodoro Timer will provide some great features, which will help you if you're a staunch user. This extension is very effective in dividing your times into blocks and telling you to take a break while doing any task.
4. Caffeine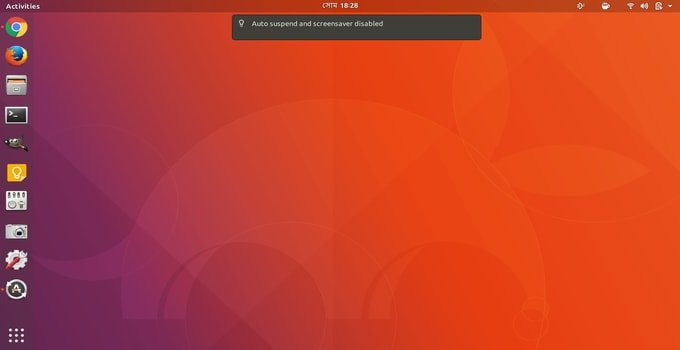 Caffeine is a utility extension that will prevent your Ubuntu Gnome from going to sleep mode. Sometimes, it is very disturbing when your OS goes into sleep mode. To prevent this problem, this extension can be a good solution.
5. Clipboard Indicator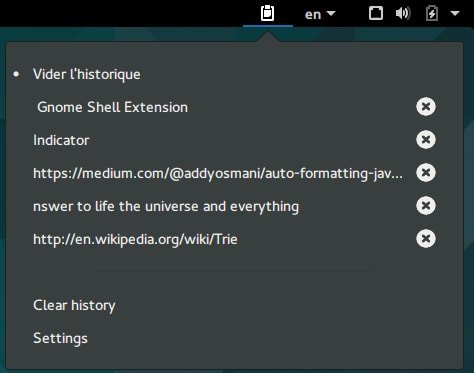 Clipboard Indicator is a utility extension of Gnome Shell, which will help you cache your clipboard history. It will also help you to paste up to 50 entries in a clipboard. Now, you can easily save any notes for further use. You need not worry about the text that you missed copying.
6. Workspaces to Dock
This extension is almost the same as Dash to Dock extension. Now, you can easily thumbnail all the activities overview into a dock on your Linux desktop.
7. Refresh Wi-Fi Connections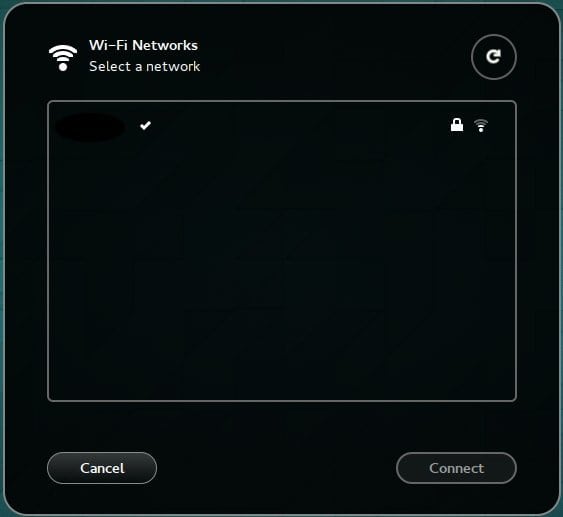 There is a problem with Linux that it doesn't show any manual mode to scan for connecting to your Wi-Fi network. However, if you use the Refresh Wi-Fi connections extension, it will be easy for you to connect to any Wi-Fi network when a wireless selection dialog is open.
8. Auto Move Windows
Auto Move Window is one of the best Gnome Shell Extensions, which will provide you an excellent feature. You can now move your windows to a different workplace automatically when you open that predefined window application.
9. Drop Down Terminal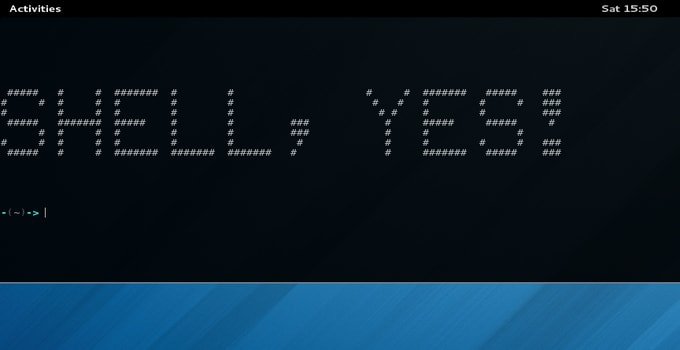 Drop Down Terminal is an essential extension for Gnome Desktop. Every Gnome user must install this extension. You can open Terminal with the drop-down menu, and it also helps you open it by keyboard shortcuts.
10. EasyScreenCast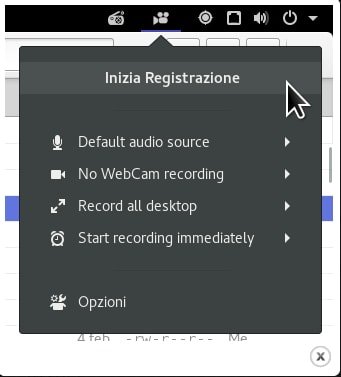 This is a fantastic extension to record your Gnome desktop. You can record any selected area with Easy Screencast. This extension features to record video and audio at the same time.
11. Open Weather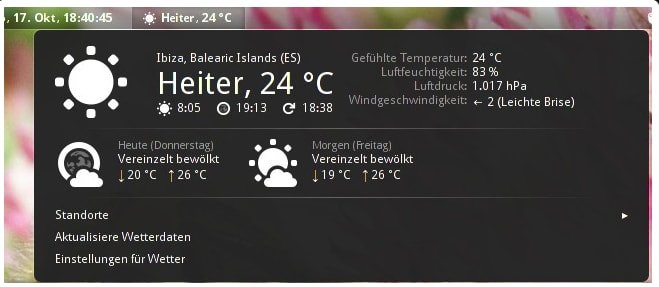 Open Weather is a productivity extension that will show your current weather condition such as temperature, wind speed, Humidity, etc. You will get all the information from openweathermap.org or forecast.io. You can customize it in different ways on Gnome Shell.
12. Project Hamster
Project Hamster is a productivity application for Gnome Shell. This application will show your daily activities, which means spending time doing different activities on Gnome Shell.
13. Cover flow Alt-tab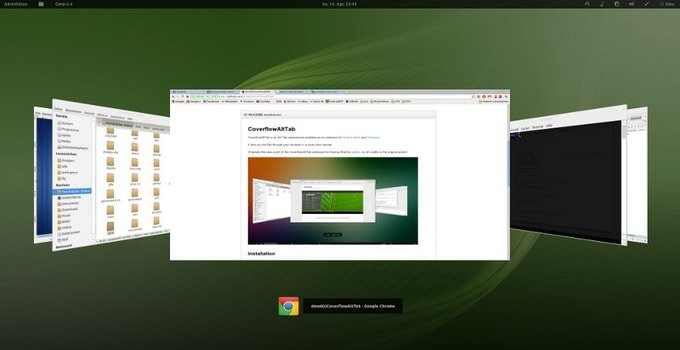 The cover flow Alt-Tab extension is used for Purely aesthetic purposes. You will change the Alt-Tab button's behavior and change the effect of a window.
14. Activities Configurator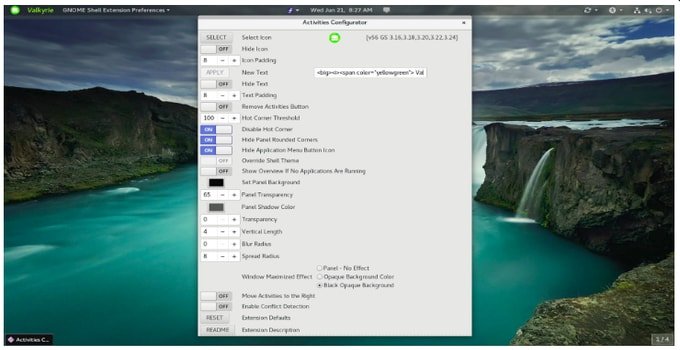 Activities Configurator is a fantastic extension that will help to customize your activities button and Panel appearance. You can add many features, more than 20 options to make your desktop productive in the activities menu.
15. NetSpeed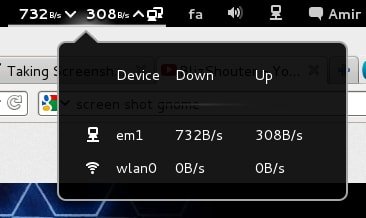 Net speed is a utility extension of Gnome Shell, which will monitor and show your internet speed. There are many ways to customize it on Linux. Just use it and enjoy its cool features.
16. Applications Menu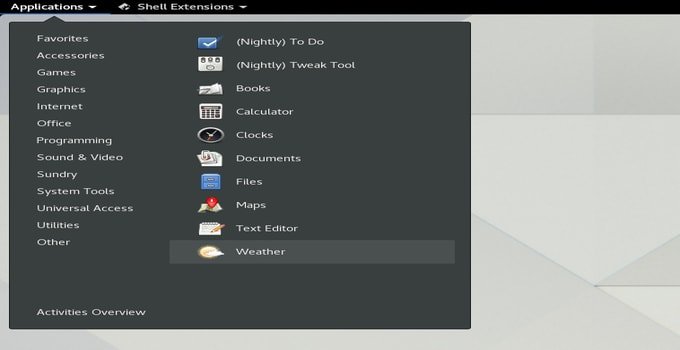 Applications Menu is a fantastic extension that will help you organize all your applications according to different categories. It's a part of classic Ubuntu Gnome mode and is now officially supported for everyone's uses.
17. Todo.txt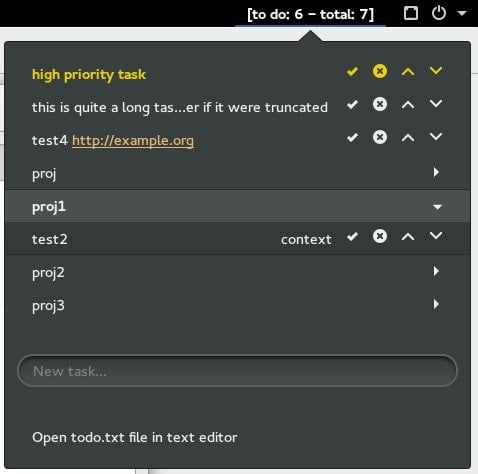 This extension helps manage all the activities of your Linux OS, such as creating or deleting new tasks. When you finish doing any task, you mark them as complete with this extension.
18. User Themes
If you want to change the default themes of the Gnome shell, you can try this extension. You will easily install Gnome Shell Themes with this extension in a short moment.
19. Media Player Indicator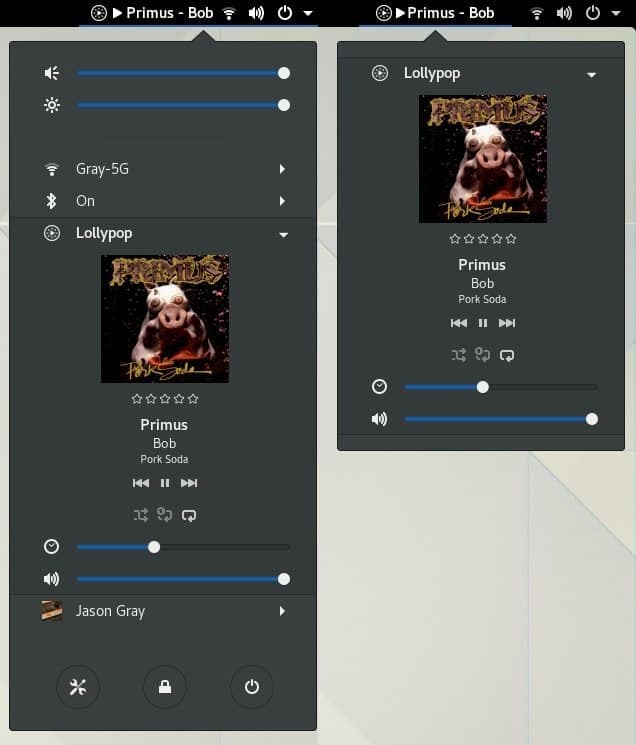 Media Player Indicator is an awesome extension to control music from your Gnome shell. It will offer you to control several music players.
Final Thought
It is just a small snapshot of some Best Gnome Shell extensions. All the extensions work really well on Linux or especially on Ubuntu Gnome Environment. You can install your favorite extensions from this list. I think you have got a clear concept about the 19 Best Gnome Shell Extensions for Ubuntu Gnome. If you like it, please share it with your friends, and don't forget to subscribe. Thank you very much.