If you have ever used Linux, then there is no chance that you didn't hear about GNOME. GNOME is one of the best user-friendly and open source desktop environments based on Linux. It started its journey in 1997 by Miguel de Icaza and Federico Mena. But it is still popular among Linux lovers for its features. As a result, a bunch of distributions uses GNOME as their default desktop environment. Among them, Fedora, Ubuntu, Arch Linux are known as the best GNOME based Linux distribution. Moreover, this magnificent desktop environment comes with many features. For instance, a better web experience, GNOME map, application grid, and many more.
Best GNOME Based Linux Distributions
---
When choosing a Linux distribution, you may be tangled because lots of distros use GNOME as their default desktop environment. Linux distributions are popular for their user-friendly customization opportunities. Besides that, they offer reliability, flexibility, and many other features.
So selecting one from numerous distributions can be very hard for a user. To make your journey smooth, UbuntuPit is here to help you. We tried to find out the best GNOME based Linux distribution available on the internet for you. 
1. Fedora
---
Fedora is one of the best Linux distributions. Because it comes with most of the features offered by other distributions, so any user who is new to Linux can take full advantage of it. Mainly, Fedora developers focused on freedoms, friends, features, and first. They called it "Four Foundations" of Fedora.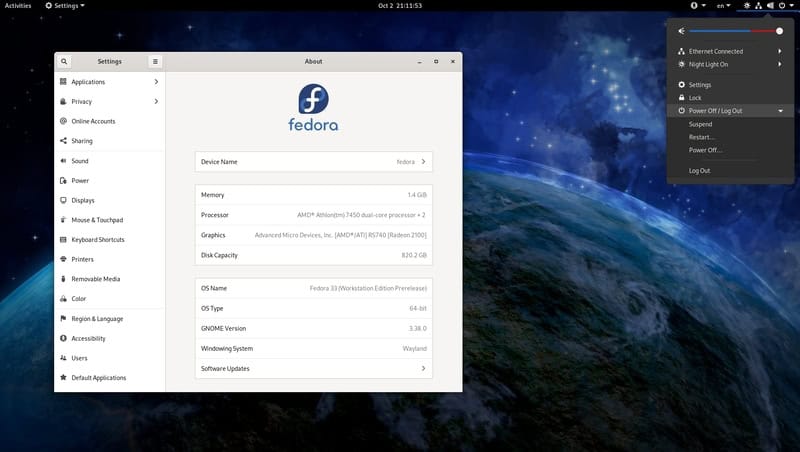 Fedora uses GNOME as its native desktop environment. Besides, it offers alternative desktop environments such as Cinnamon and Mate. Users can use it for various purposes, such as game development, programming, security, and even in the robotics sector.
2. Ubuntu
---
Next, Ubuntu secured the second position in our listing. In fact, many users will suggest Ubuntu as a starter OS in the Linux journey. Ubuntu is another GNOME based Linux distribution that comes with mindful features. Besides that, it is a user-friendly operating system. However, it is based on Debian, which is another Linux distro. Ubuntu gets free support from its community and developers.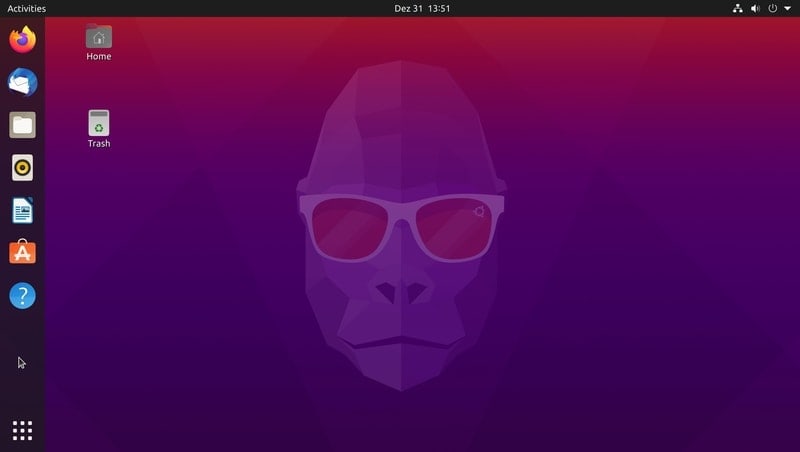 In Ubuntu, the graphical user interface contains the panel, system utility manager, control panel, and login manager. There are several customized versions of Ubuntu available, for example, Kubuntu, Xubuntu, etc.
3. Arch Linux
---
Here comes Arch Linux, which is another beautiful, lightweight, and flexible gnome distro. It has both x86 and 64 versions. The developers applied the famous KISS designing principle here. KISS stands for "Keep it Simple, Stupid". For this reason, users will find the minimalist operating system here. Because it focuses on user-centrality over user-friendliness.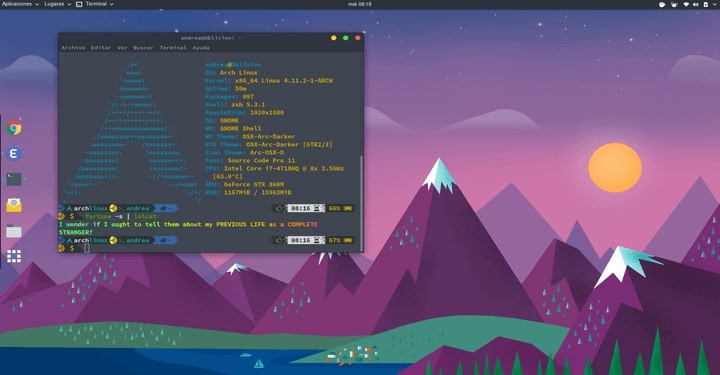 Firstly, Arch Linux is an independent, open-source, general-use Linux distribution. Equally, it aims to offer the latest stable versions of all software by frequently releasing a stable-based, rolling-release version. Secondly, Arch Linux doesn't come up with any specific desktop environment. Therefore, the user can easily install gnome-shell to get the flavor of the mixture of customized Linux experience.
4. Debian
---
We got Debian in our list. It is one of the oldest distros of the Linux community. Started in 1993, it is still giving the best experience to its users. Because it is highly efficient, secure, and free. You'll get the best experience of the GNOME desktop environment in Debian. Debian comes with more than 50 thousand pre-compiled software, and all of them are totally free to use.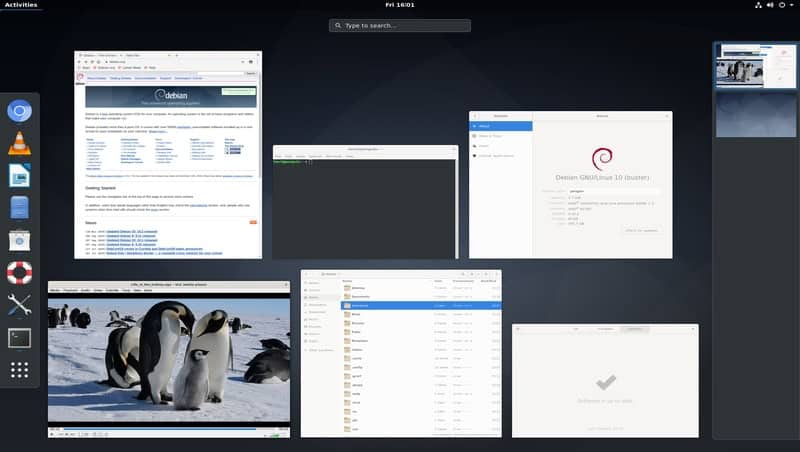 Whatever the purposes are, it can be used in computers at home, businesses, and even public organizations. Besides, it can be customized to the user's requirements to provide a better user experience. As it is a core Linux distribution, maximum types of software will be supported.
5. Solus
---
Solus is an interesting GNOME based Linux distribution. It is comparatively new to other distros. It is built from scratch. By default, it comes with a totally new and custom desktop environment called "Budgie". But it has a GNOME supported version also. What is unique about this distribution is that it offers several features. The key feature is, it is a lightweight, highly customizable, platform-independent, and feature-rich operating system.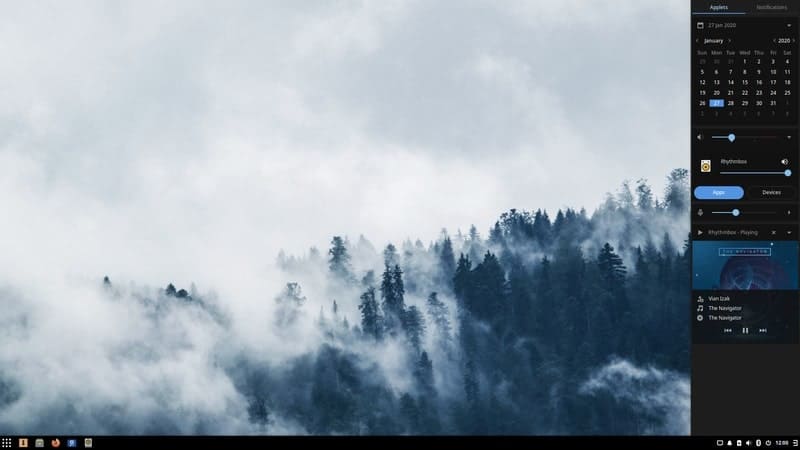 However, this operating system is very simple to use. Therefore, if you are a beginner and want to try out a basic system, go for Solus. This could be a good option before moving on to more complex setups.
6. Manjaro Gnome Edition
---
Manjaro Linux is another convenient and extremely user-friendly gnome distro. It is independently developed by Arch Linux. It offers a GNOME desktop environment along with Xfce, KDE, and community edition. Though it provides various flavors, users can manage it as they want. Because it gets many features from Arch Linux, including flexibility.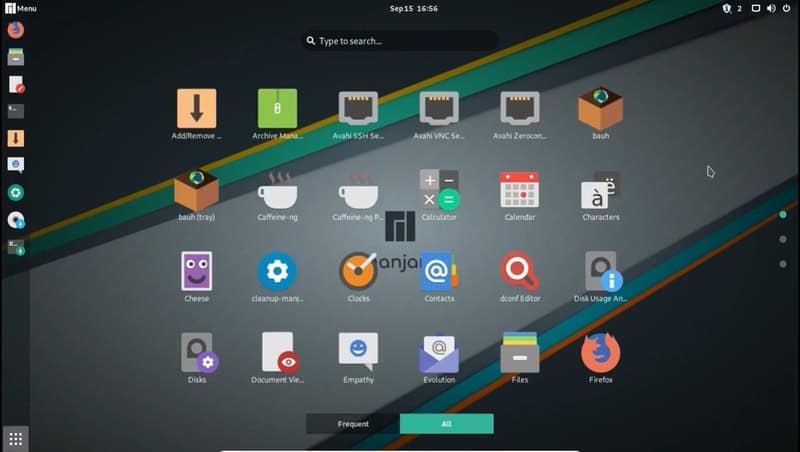 GNOME is slightly customized in Manjaro. But it installs with other properties at the initial process. Manjaro is best suited for new users as well as advanced Linux users. Users will find a remarkable experience over the previous distributions with the robust look and functionality present in the Manjaro Gnome. Manjaro offers a very easy to use control panel. That makes it easier than ever to install and modify your system and make changes.
7. CentOS
---
CentOS is a community-supported Linux distribution. It is affiliated with Red Hat developers. It is popular among web hosting providers. Because CentOS is derived from another powerful distro Red Hat Enterprise Linux. But it is totally free to use. In the case of RHEL, a user has to pay for the subscription of the distro. So users can easily use paid packages developed for RHEL free in CentOS with source codes.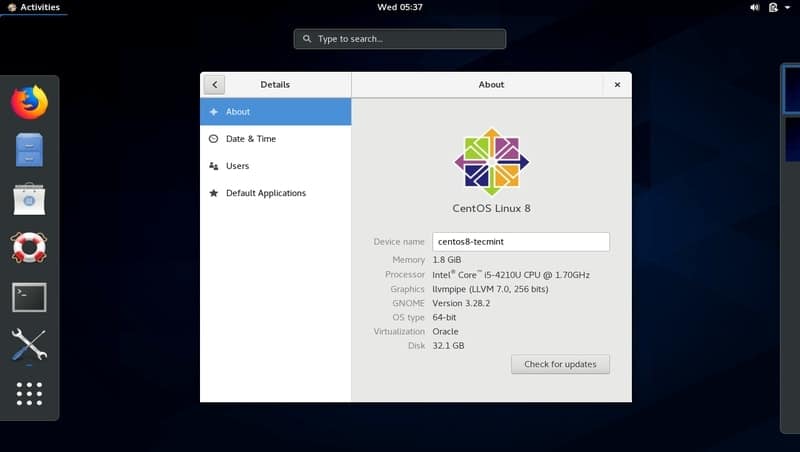 It resembles OpenSUSE as an operating system. But the developers focused on stability more than delivering the latest updates. As a result, there'll be rare cases you'll find bugs or issues. Though it is a community-supported distro, a user can go for commercial support also.
8. OpenSUSE
---
OpenSUSE is a powerful GNOME based Linux distributions. It combines an easy to use desktop environment with thousands of useful tools and applications. It is another Gnome distro suitable for both regular users and developers sponsored by SUSE Linux GmbH. OpenSUSE developers build their own package manager called Open Build Service for better management.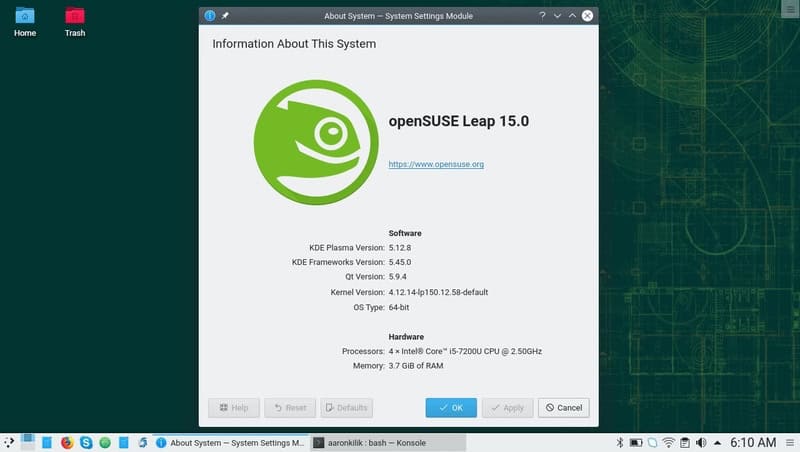 OpenSUSE has two different types of releases: the "stable" and "rolling" releases. The user will get a major release every three years and minor updates in the stable version. But the "rolling" feature is used mainly for bug fixes only. So packages you'll get here are tested before so that users won't face any issue to operate them.
9. Zorin OS
---
Zorin OS introduces itself as an alternative to Windows and macOS. It has a Windows-like user interface and many similar programs to those found on Microsoft Windows. It aims to make Windows users get the most from Linux without getting used to a new OS. That's why many users call it "Windows look-a-like on steroids".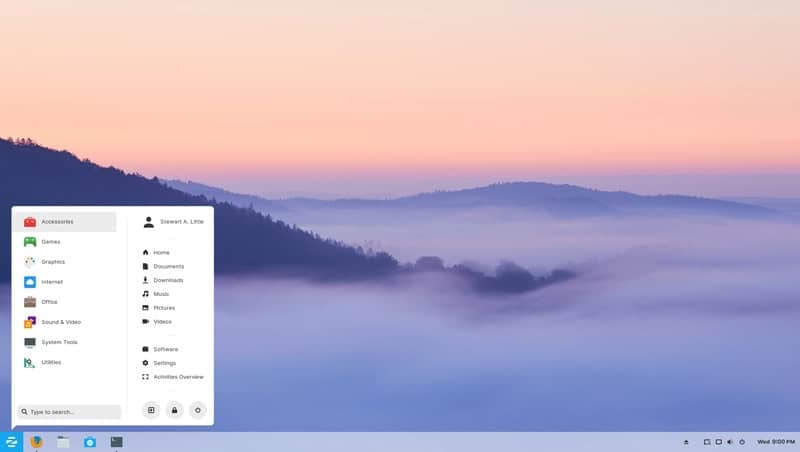 It comes in four variations. They are Zorin Ultimate, Core, Lite, and Education. Zorin Ultimate is a paid version but comes with the most number of software. The other three are free to use for everyone. Users can install Wine or PlayOnLinux, which are compatible with running windows software on Linux.
10. Pop!_OS
---
Pop!_OS is an open-source and free gnome distribution. Though it is based on Ubuntu, it has a custom, user-friendly graphical desktop environment. An American company, System76, manufactures the distribution. It is designed to run the most common software used in computers.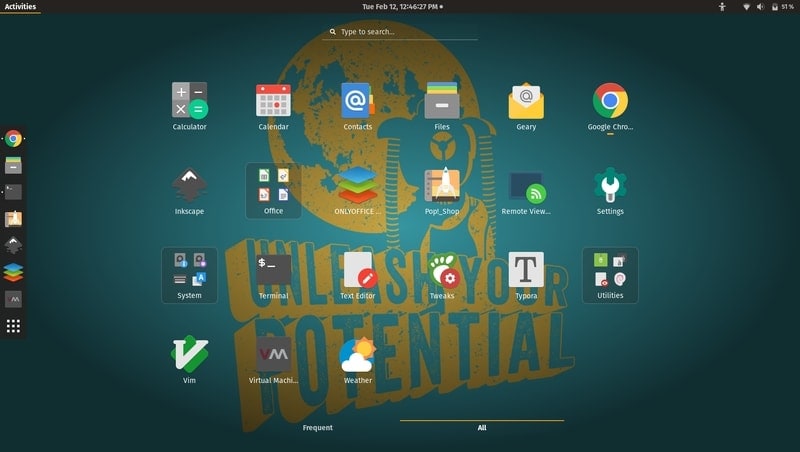 Pop!_OS was created as a replacement for traditional Linux distros like Fedora, Ubuntu, and SUSE. This distribution is unique because it is aimed at those people who do not like to use many tools and libraries when developing their systems.
Finally, Insights
---
We reviewed the top 10 from the hotlist of best Gnome based Linux distributions. As we can see, Fedora offers more customization; Ubuntu provides a lightweight system. On the other hand, CentOS offers the best hosting support. However, other distros such as Pop!_OS, Debian, and OpenSUSE can give you a smooth experience. Therefore, any Linux distro can be beneficial based on different parameters. Ultimately, it depends on you which you'll choose for your service.
In conclusion, our suggestions will search for your suitable distro on the internet, check their features and reviews of users. These will help you a lot to make your decision more wisely. Besides that, you'll get tremendous community support for your distro. So if you face any issue or bug, you can get quick help from the community. Finally, if you like our content or have any suggestions, please leave a comment below.