The question may come into our mind that developers and programmers choose Linux distros over any other OS available in the market to develop the program. The answer to this query is that Linux provides a stable environment, customizable features, keeps safe from malicious attack, offers top graded security, and much more. Moreover, Linux distros are open source and come free of cost that helps the developer to make their working environment as per their need. There are many best Linux distros for developers and programmers available in the market. Still, here I will make a shortlist of the best 5 Linux distros adored by the dev community.
Best Linux Distros for Developers
Here I will show you the top best 5 Linux Distros for developers, which offers lots of features for the dev community and programmers to accomplish the task without any hassle. Moreover, as all those distros come free of cost and open source, it's liked by a wide range of users. Now it's time to start with the countdown. Let's have a look at number 5.
5. CentOS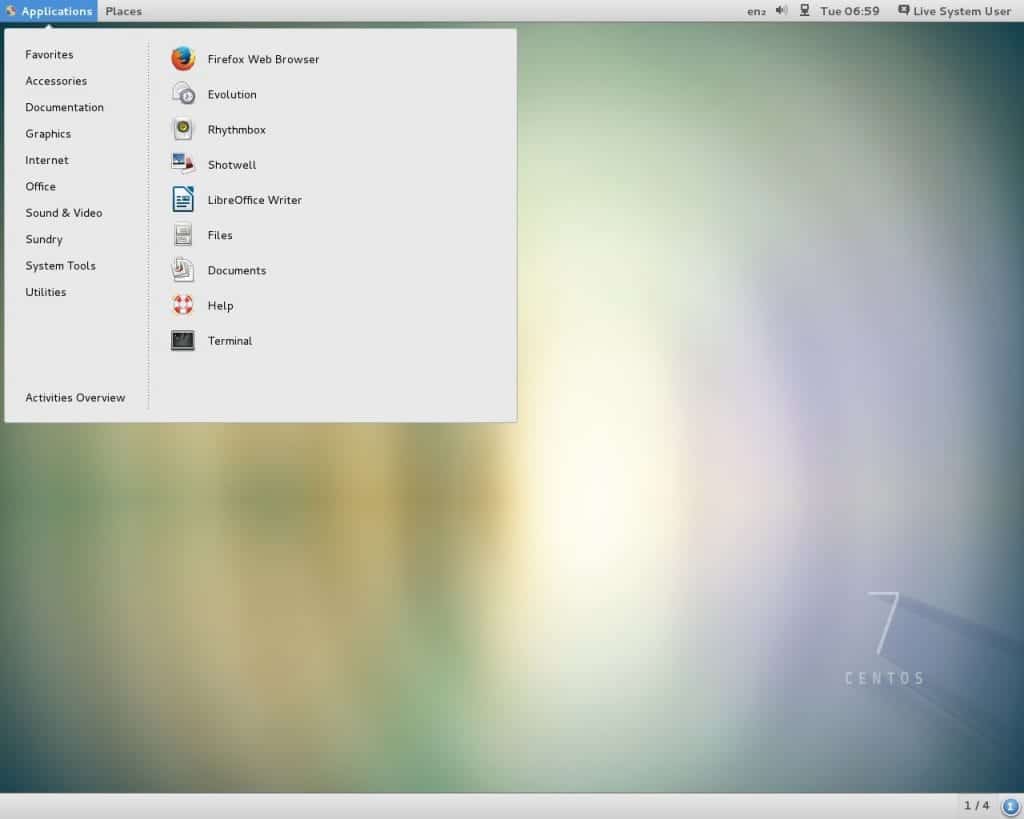 CentOS is a rock-solid Linux distro based on Fedora and RHEL. It's a community version of Redhat without any price tag or official support but with long-term community support. As it's compiled from RedHat sources, most of the software made for RHEL can be run on CentOS. This is a must-have OS for those who want to run the working workstation on a Desktop.
Recommended: Top 5 Best Linux For Laptop: Choose The Best Fitted One Now
Main Features
The installation and setup process is easy as like Fedora.

Uses both Redhat and CentOS software repositories.

Highly stable for developing any programs.

Can develop applications using Xen Virtualization.

Use YUM for package management.
4. Gentoo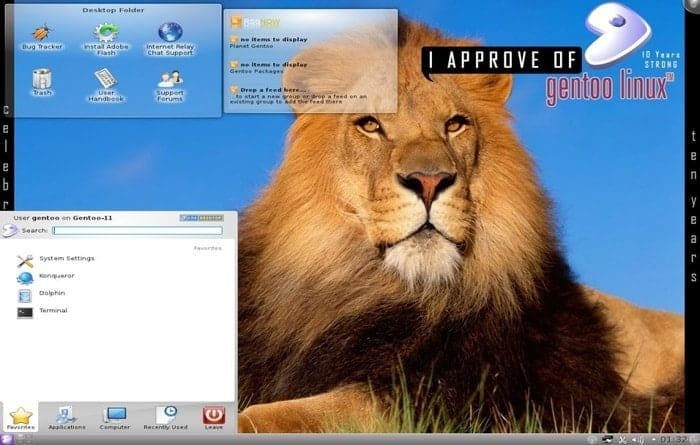 If you have set your mind to use a particular and personalized Linux distro based on your CPU architecture, then you must give Gentoo a try. Here you have to make a whole new operating system from scratch and sources. And you are reminded to invest a lot of time and patience to get a robust, stable, flexible, and highly customizable system for your program and server development.
Main Features
Highly Customizable and offers unique compilation options.

Robust, stable, and flexible.

The installation and setup process is complicated but teaches a lot of manual control for the system.

You can make an entirely new system for a specific CPU architecture.
3. Fedora Workstation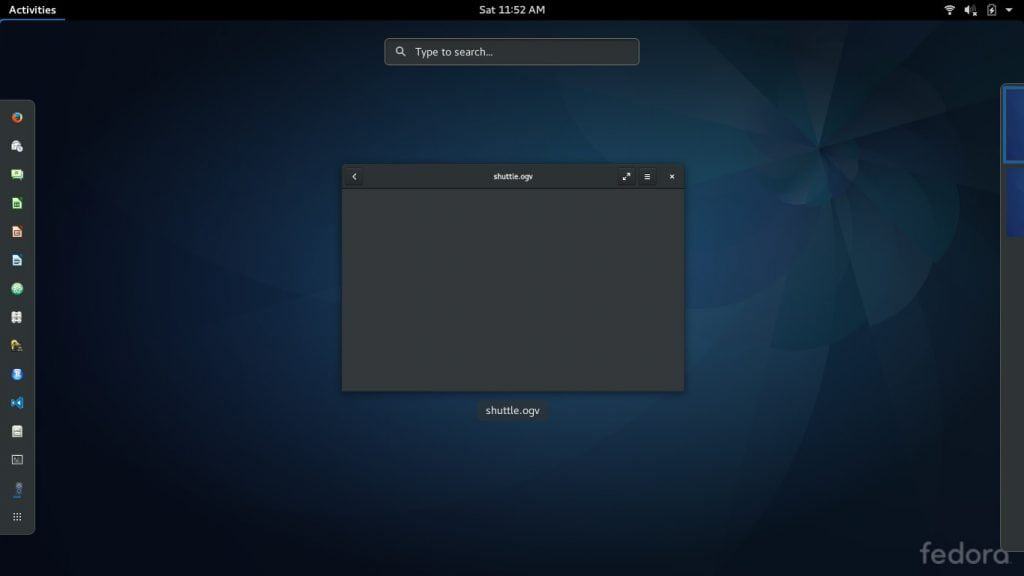 Fedora is a community-powered Linux OS backed by Red Hat Inc and is famous for providing blending edge features. The software repository is well updated, and if you face any bug problem, you will be helped by a large number of community people in the forum. It comes with an open-source component, thus makes the open-source lover happy. As it comes from the house of Red Hat, so you can run it without any issues for developing your applications and programs. Even Fedora is liked by the Linux kernel creator Linus Torvalds.
Recommended: Most Popular Linux Distro: Explore Top 5 and Get The Best One For You
Main Features
Installation and Setup are straightforward and painless.

Software sources and dependencies are always updated.

Supported by a well-known organization, Red Hat Inc.

Offers cutting-edge features.

Pretty stable and flexible.

Fedora comes with DevAssistant, which helps developers set up the development environment and publish the code with a simple and easy command.
2. Kali Linux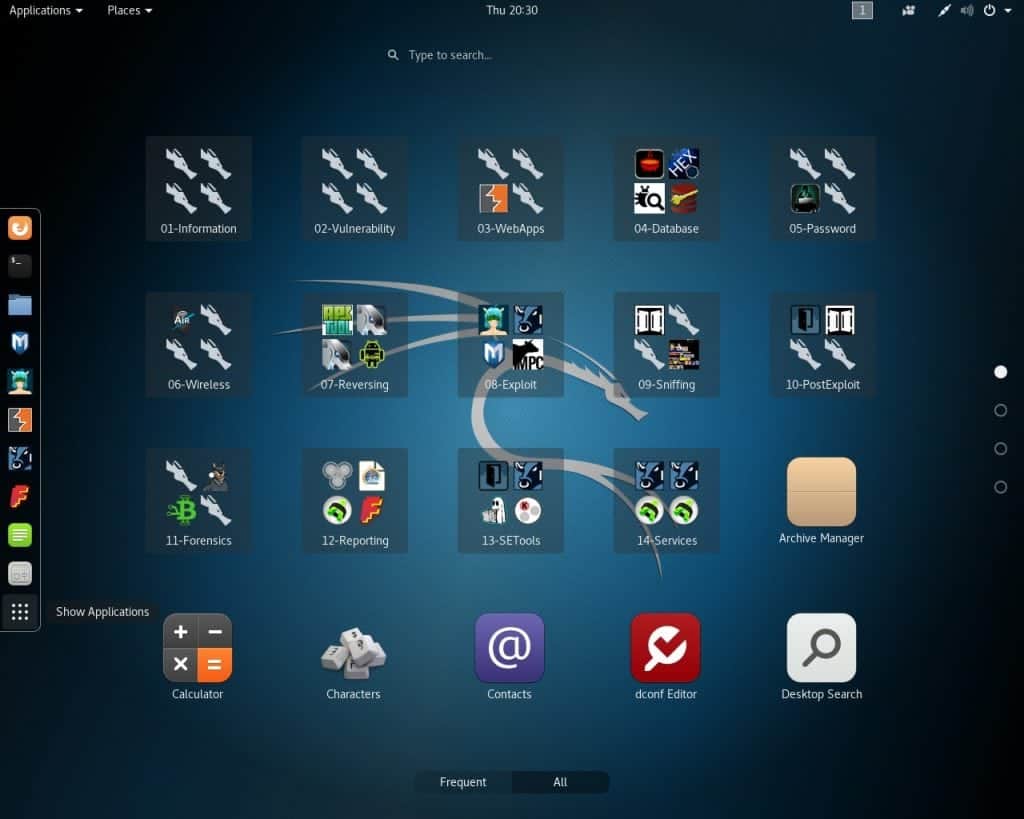 Kali Linux is one of the best and versatile OS for developers, especially for Ethical Hacking and Penetration testing. This OS is based on Debian and comes with 600+ preinstalled pen testing application tools. All these tools and software are regularly updated and well documented. 'Offensive Security has developed Kali Linux as the rewrite of 'BackTrack.'
Main Features
Offers a lot of pen testing tools for various platforms like ARM and VMware.

Kali Linux comes with a live boot capability.

Supports rolling release models.

Best OS for Hacking purposes.
1. Arch Linux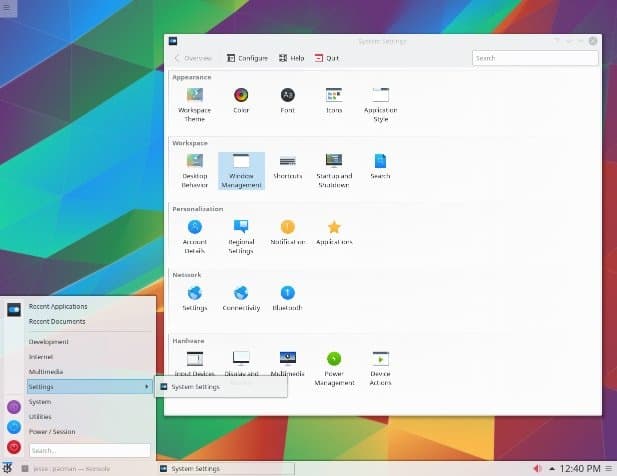 Arch Linux is not a typical OS like other distros but comes with a Linux kernel and package manager, Pacman. It's also come without a graphical interface. Arch Linux comes with a barebone base where the users can pick the required components and make the system without any bloat programs. That's why it's called a highly personalized Operating System.
Recommended: Top 5 Best Lightweight Linux Distros To Boost Up Your Old Computer
Main Features
Install, and setup process is complicated.

The official repository supports the bleeding edge and up-to-date software packages.

Well Documented and easily repairable for any bug fixes.

It needs zero maintenance and self-controlled software updated.

Pacman controls dependency issues and orphaned packages efficiently.
You can download Arch Linux here
Honorable Mention
Some Honorable Mentions of Best Linux Distros for Developers and Programmers are given below:
Ubuntu
openSUSE
Antergos
Fedora WorkStation
All the above-mentioned Linux distros for developers offer a wide range of programming features for the dev environment. The system must be personalized, robust, flexible, and smooth running for developing any program. This sort of situation only can be achieved through the Linux kernel and distros. So let us know which one did you like most or found interesting in the comment section?