Gaming on Apple devices is growing fast. The quality of games in graphics and gameplay is increasing at an astronomical rate. Nowadays, more gamers are into multiplayer games where players can interact with one another in real-time. There are tonnes of multiplayer games for iPhone on AppStore, and you surely don't want to land on a mediocre title. Multiplayer games are not limited to leaderboards and competitions among friends; some games are like a different world within itself. Some even offer open-world settings, co-op modes, PvP, and much more. So, make your goto iPhone a hub for your gaming needs.
Best Multiplayer Games for iPhone/iOS
---
While listing the best multiplayer games for iOS, we face it very difficult to input only 20 games. You know why? AppStore is full of multiplayer games with satisfying gaming statistics, graphics, and quality. Indeed, we can't keep all those games, but we tried to list the best of them.
So, we can assure you that no games from the below list will disappoint you. Here, you will get multiplayer games from different genres. So, check the details and find one or more games that suit your taste the best.
1. Mario Kart Tour
---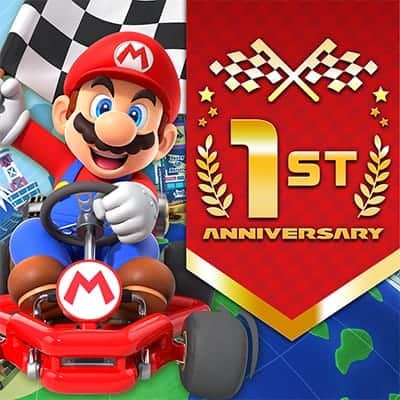 In the beginning, I would like to suggest a very famous multiplayer game, Mario Kart Tour. Probably Mario is the most popular video game character, and this game gains popularity overnight. The best part of this game is its accessibility.
You can enjoy this game on any Apple device, including Mac. However, it is mainly a racing game where you can compete with your friends. The colorful background and HD quality graphics of this game will boost your racing speed.
Important Features
You can compete with 7 of your friends at a time in this multiplayer game for Mac.

You will enjoy access to an arsenal of a lot of powerful items in the frenzy mode.

By racing fast, you can collect a lot of drivers, karts, badges, and glides.

You can take part in races on a good number of asphalt and landscape.

You can also customize your vehicles and boost the kart's speed.
Pros: You can try it with an internet connection to have a place on the leaderboard and show your achievement list.
2. Words With Friends Classic
---
Nothing can enrich your vocabulary as effectively as a word game can. If it is a multiplayer game that you can enjoy with your friends, what else do you need? Try Words With Friends Classic, a very exciting word making a multiplayer game for iOS.
Here, you can practice crossword skills and make words in the box. To play this game, you have to think first to make a word, and this action will increase your quick thinking ability besides your vocabulary.
Important Features
You can either try the solo challenge or play in the multiplayer mode.

This game lets you meet new people from different regions of the world.

It shows the leaderboard and achievement list to show your progress.

The game comes with a funny sound effect and colorful background.

Developers of this game are updating it regularly, and so you will get a lot of new levels.
Pros: This exciting multiplayer word game for the iPhone is especially suggested for kids to increase their vocabulary.
Cons: 30-second commercials make some players irritated.
3. Sky: Children of the Light
---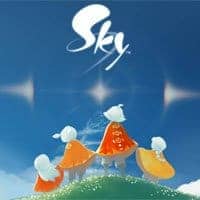 You are welcome to the world of the sky where everything is so beautiful. Sky, Children of the Light is a very exciting adventure game, and personally, it is one of my favorite multiplayer games. The best of this game is its clear, high-resolution graphics that will definitely move your mind.
Here, you can explore the beautifully-animated kingdom full of flowers, hills, and dreamy lands. And you will have a mission to help the fallen start to return in their place.
Important Features
The game says the sound is half of its excitement, and I bet you won't find a game with a realistic and calm music experience.

You have to play the role of the child with the light, and you can explore the land of the sky freely.

The game provides very smooth control with left and right moving options.

There will be about 7 different realms you can explore in this game.

You can take part with other players in the dark realm adventures.
Pros: You can join the huge community, make new friends, and share candles with each other.
Cons: The game size is pretty much larger.
4. Arena of Valor
---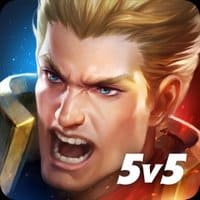 Tencent Games brought a 5v5 multiplayer MOBA game, and overnight it has become popular for its amazing setting and statistics. Arena of Valor is one of the best multiplayer iPhone games I am talking about. Here, you can take part in the jungle adventure and face frequent combats.
And you can compete with your enemies in the 5v5 combats to collect points. Traverse is a classic three-lane arena that is now full of nooks and crannies between the nearby towers. You can also get your place on the tower to look over the enemies.
Important Features
While exploring, you will meet hundreds of fearless legendary heroes.

On your way, lots of Tanks, Assassins, Warriors, and Marksmen will appear.

You will enjoy very intuitive controls on your iPad and iPhone.

Different exciting gameplay modes like First Blood, Double Kill, Triple Kill, etc., are available here.

You can join the exciting 10-minute matches and earn more rewards.
Pros: You can team up with new people around the world and make friends too.
Cons: Some users complain about the inactive community.
5. Black Desert Mobile
---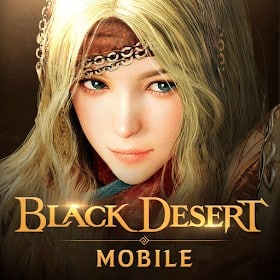 Let me introduce you to an open-world multiplayer game for iPhone. Pearl Abyss Corp brought Black Desert Mobile to provide you an exciting platform to enjoy an MMORPG game. Here, you can enjoy a long adventurous journey on the black desert, and you are free to explore the land freely.
On your way, you will meet a lot of action situations and join combat with enemies. Still not impressed? The following features must move you on.
Important Features
You can join the team of 5 unique classes and play side by side with other players.

This game provides a very exciting music experience with high-fidelity and sophisticated graphics.

You will find a lot of tools to customize your characters.

Here, you can keep a lot of trustworthy pets like dogs, horses, wolves, etc.

You can beat players of other countries and get your name on the leaderboard.
Pros: The game contains vast life contents where you can try fishing, gambling, racing, and so on.
6. Minecraft
---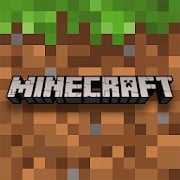 Let's check a classic multiplayer game for Mac users. It's Minecraft, and I think you have already heard the name before. not just for Mac users; this game is available on any Apple device. Well, it is basically an adventure game, and you are free to explore your own world like a hero.
There are a lot of gaming modes like creative, surviving, crafting, etc., and each of them will provide you with different experiences. Let's see what's more it will offer.
Important Features
There is a creative gaming mode that lets you build homes and castles on your own.

The game contains a lot of customization options, and you can handle them too.

You can summon a mob to help your mining and change the time of your day.

You can enjoy this game both on your own in a solo version and with friends in a multiplayer version.

It provides satisfying video quality with a mood-boosting music experience.
Pros: Using free add-ons, you can customize your experience in this game.
Cons: There is no free version, and it is comparatively expensive.
7. Clue: The Classic Mystery Game
---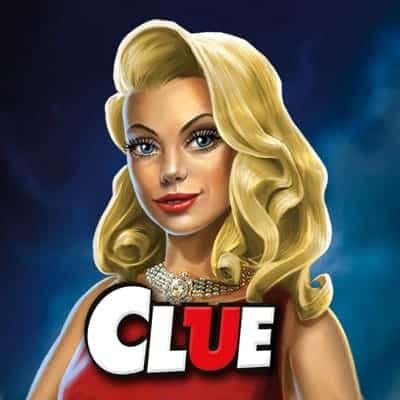 Marmalade Game Studio has launched another exciting multiplayer game for iPad and iPhone, and this time, I am talking about Clue. It is a board game full of the mystery of different crime scenes. You have to play the board game while finding clues to get murdered.
You can play the role of a lot of characters, and they have their own spying techniques. But the best part of this game is the multiplayer mode where you can play the role of the colleagues of your own friends. Seems interesting, right? Yes, it is.
Important Features
You can find the cue together with your friends and family.

A good number of brain teasers are there to test your cognitive skills.

You have to follow the footsteps of Sherlock Holmes to find the mystery.

There will be a lot of crime places at new levels, and you can enjoy your mission there.

You will get a few hints to complete the mission on each level.
Pros: This game is developed to increase your deduction skills.
Cons: Other than your skill, some of the winning movements will depend on your luck.
8. Monopoly
---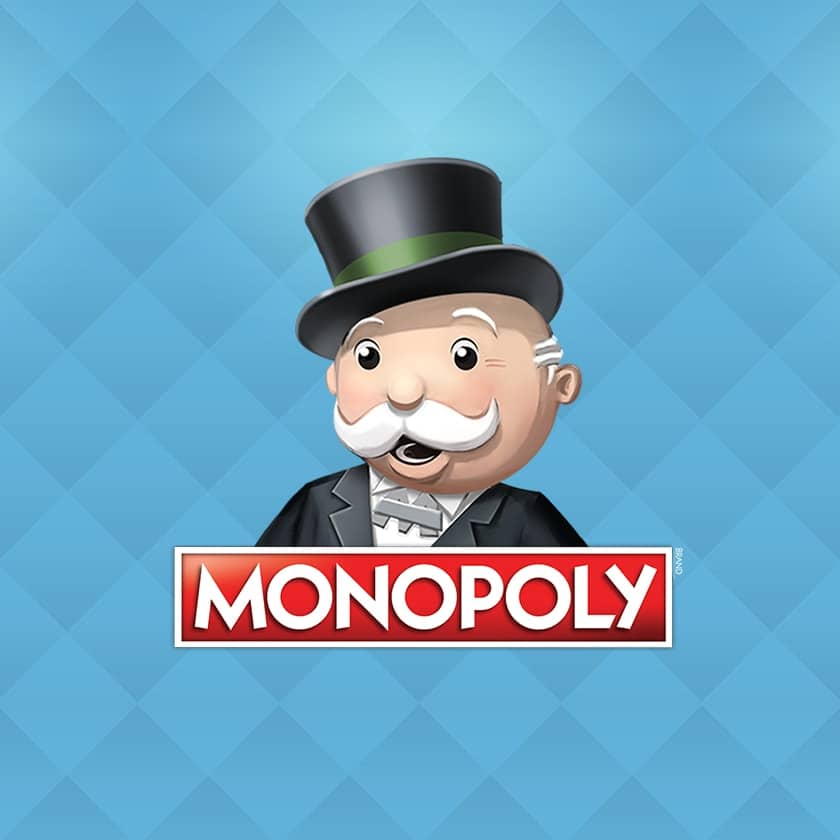 Whether it is a virtual game or an indoor game, Monopoly is always a good option. And for Apple device users, Marmalade Game Studio has another creation to appreciate. And it is just Monopoly. Well, it covers the basic strategies of the classic monopoly game where you have to roll the dice to check what's there in your luck.
You can buy, sell, and build new houses and shops in this game too. So, to say it honestly, this classic multiplayer game for Mac has a perfect twist of a monopoly game with a lot of new features.
Important Features
You can play the Hasbro classic in solo mode or multiplayer mode.

There will be a lot of house rules, and you can enjoy them too.

You can challenge 4 players at a time.

You will learn all the real-life monopoly strategies from this virtual game.

The quicker you will finish a Hasbro classic, the more coins you will earn.
Pros: Both of the offline and online multiplayer modes are available here.
Cons: Some users often find a loading issue.
9. Psych! Outwit Your Friends
---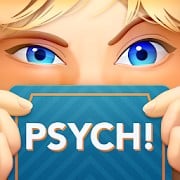 If you have a keen interest in psychological games, then Psych is the best option for you. This multiplayer game for your iPhone is developed to let you challenge the psychological strength of your friends. You can even check yours too. It is mainly a guessing game, where you have to make a trivial question using fake answers. Your friends will then choose the right answers to get rewards.
Important Features
There are a lot of categories like Movie Bluff and word up. You can choose to play any category.

Here, you can be the leader of a team you have created with your friends.

This game will improve your psychological strength.

You will have a profile here like social media, and you can add your photos too.

You will never get an accurate answer if you don't think it out of the box.
Pros: It is suggested to play with friends and family in a park or on a road trip journey.
Cons: So many full-time commercials can ruin your excitement.
10. UNO!™
---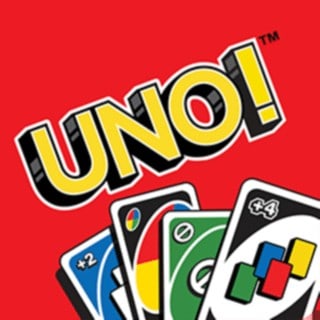 Another exciting indoor game is UNO that we love to play with our friends when it is party time. But now, you don't have to have all the cards to enjoy this game. Rather you will have them all organized in your iPhone or iPad from now on. Mattel163 Limited brings the ultimate UNO game for you.
Here, you will find a lot of gaming modes, and the classic UNO is the most popular one to enjoy the house rules. Whether you have your friends right beside you or not, you can enjoy it together anytime.
Important Features
You can show your teamwork skill in the 2v2 mode.

To be the master of real UNO, you can practice the classic mode to learn the strategies.

"Discard All" and the "7-0" house rule are the most exciting modes you can enjoy here.

You will meet new people, make friends, and compete then in the UNO challenge.

This game provides very realistic and attractive UNO cards to play with.
Pros: This UNO game comes with a twist of adventure where you can explore a new world.
Cons: Some users don't like the 4+ card system of this game.
11. The Game of Life
---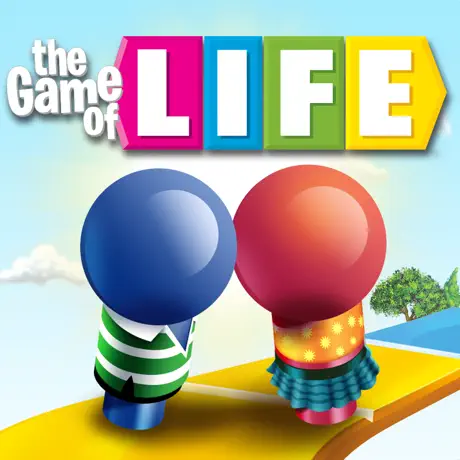 Starting as a college student, gradually, The Game of Life takes you to a career choice. Different jobs have different pay ranges. The whole family can enjoy playing different board piece characters. You can earn money, adjust the number of players of both computer and human.
Also, collecting action cards and particular objects will boost your score. You need to follow the instructions to make it to the best. After finishing the yellow tile, you get to retirement.
Important Features
When you are racing toward the yellow square in online mode, you can match other players.

There is a fast mode with alternative goals to fulfill within a short time.

More than 3 friends can play on a device in offline local play mode.

You will be able to talk with other participants and express your thoughts and send emojis.

A collection of other mini-games are there to check out your ability in the face to face challenge.
Pros: Leaderboard will give you a glance at the top-ranking players. Moreover, you can keep a count of your achievements.
Cons: Here, you can not personalize the car which you receive by default.
12. Clash Royale
---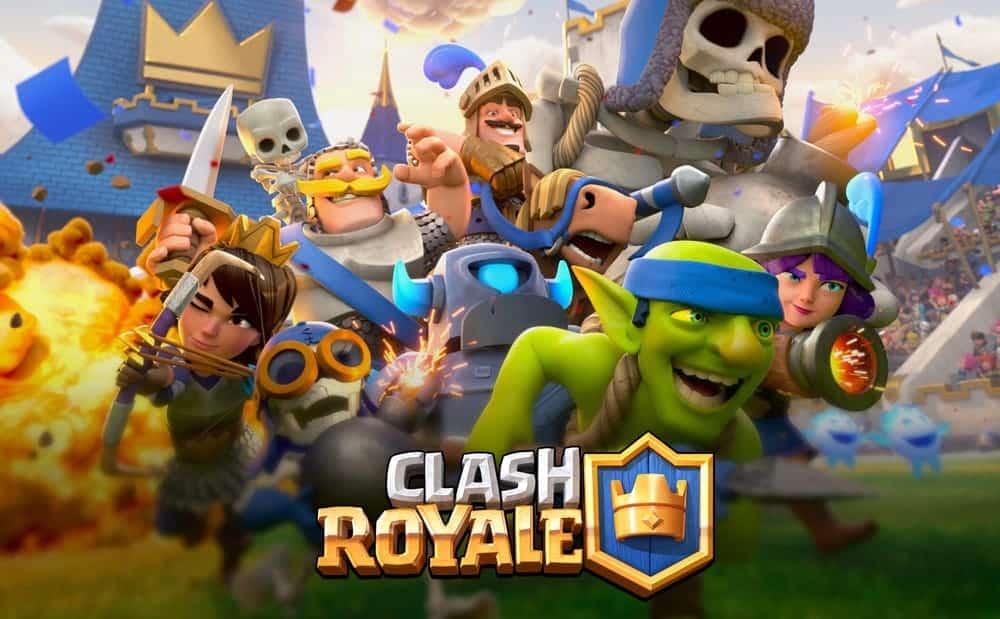 You can now play with the Royale Family in Clash Royale. This exciting multiplayer game for iPhone features interesting character cards like princesses, baby dragons, knights, and a lot more. You have to play with the clanmates to win rewards in daily and weekly quests.
New events are updated frequently, and you will enjoy them for free. To master the game, you must fight well in the legendary leagues. In the River race, there will be various gaming modes. And, this game is available in various languages.
Important Features
The chests contain rewards and cards that can be upgraded from time to time.

To collect the crowns, you need to blow out the enemy's towers.

You can build your own battle Deck with your clanmates to challenge your rival team.

Play with your friends in both 1v1 and 2v2 Battles.

Enrich the card collection of yours with plenty of spells, troops, and defenses.
Pros: You get to play in different areas before reaching the top. Plus, you can share your cards with your community.
Cons: The problem with this game is in the classic deck challenge; you can not choose your pair.
13. 8 Ball Pool
---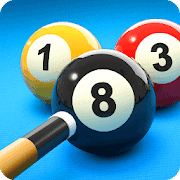 Don't say that you are not familiar with the most exciting multiplayer game for iOS, 8 Ball Pool. The better you play, the tougher the competition. Here, you will play with the best players as you progress through the game. This game is available even on iMessage. You have to hit the table in practice arenas.
It has smooth rolling and a clean interface. You can show off your talent and get the top position on the leaderboard too. Additionally, this game is available in different languages.
Important Features
There is an 8 player tournament where you can play 1-vs-1 matches.

Prove your best skills to get the cues and win trophies.

More stakes and coins will help you to participate in higher ranked matches.

You can personalize the cue table according to your wish.

This game has a Pool shop for buying new items.
Pros: Here, you can compete with your social media friends on Facebook or Miniclip. Also, with the higher ranking, you can play in various locations.
Cons: This game has some complaints about the inconsistent ball rolls and inexplicable scratches.
14. Boggle With Friends: Word Game
---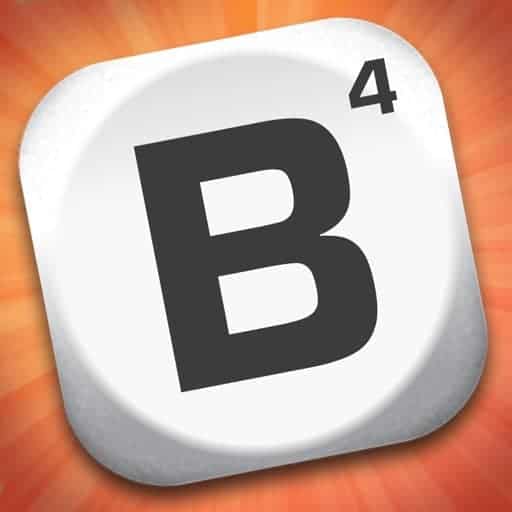 Enjoy the puzzling twist with one of the classic multiplayer games for iPhone called Boggle With Friends, Word Game. Basically, it is a kind of brain game where your weapon is words. Whatever you do, you have to do it within 2 minutes.
So, you have to boost up with the power-ups. It supports family sharing so that you can share this game with more than 6 of your family members. There are also various modes to try out.
Important Features
You can beat the other competitor in 3 entertaining levels.

You have to use your time wisely to spot more words and get a higher score.

There are exciting rewards for completing daily and weekly challenges.

At the live tournaments, you will find bonus tiles and lightning rounds.

In the solo play, you get to enhance your skills for better performance.
Pros: You can play this game in 9 languages such as Spanish, German, Swedish, Italian, etc. Besides, you will be able to play even without an internet connection.
Cons: You can not see which power-ups your opponent is using.
15. QuizUp
---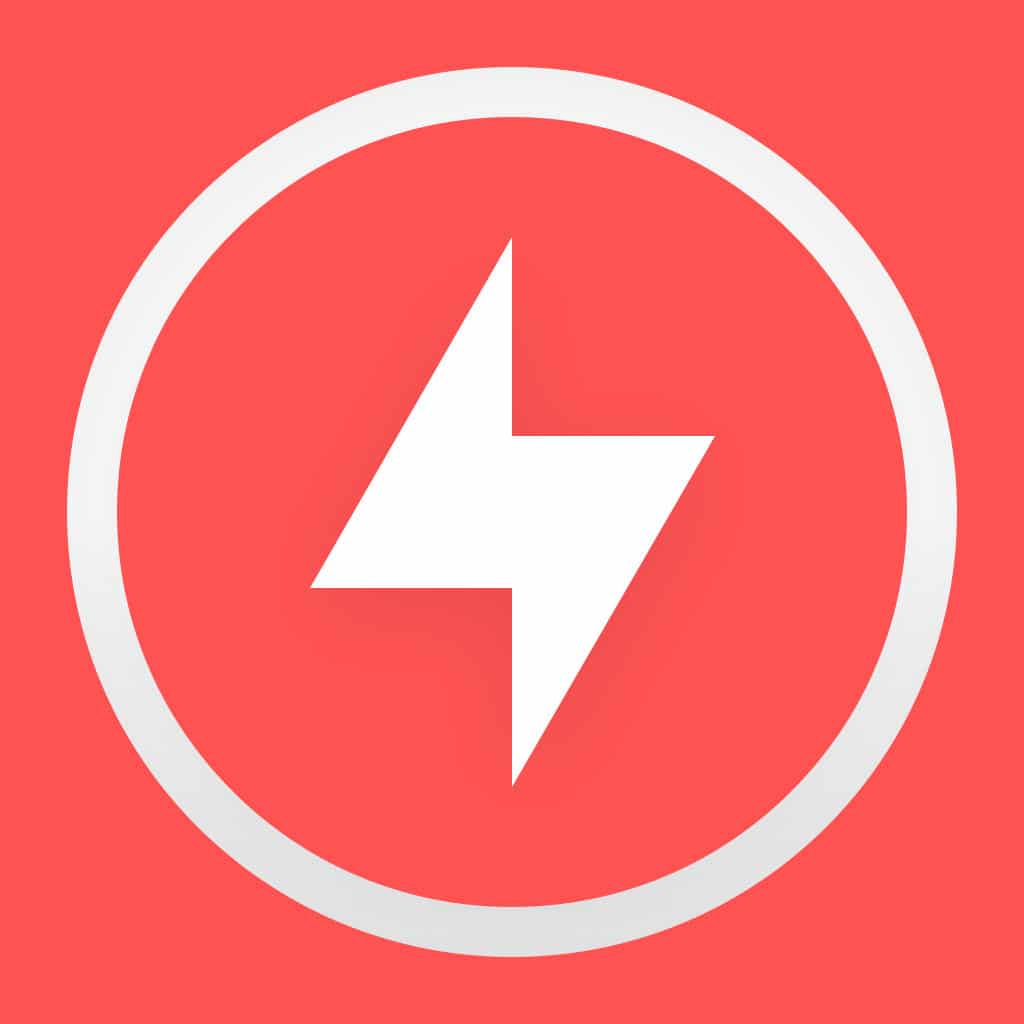 You can now challenge your friends and family in this online trivia, QuizUp. The topics include general knowledge, science, music, sports, Disney, Harry Potter, logos, art, entertainment, video games, action movies, the internet, etc. Millions of players are waiting for you.
You can earn the badges, and the boasting right will help you to reach a higher score. Meet with the same interest. There will be 7 questions and a bonus one. You will get 10 seconds to answer each question. In the menu, you can find hints.
Important Features
There are numerous topics from which you can choose to compete with other players.

This game allows you to create your own quiz by customizing several questions for your opponent.

It has a huge collection of memes for you.

You can post, interact, and share with your other players in this game.

Get higher ranks, new titles, and fortune in each topic.
Pros: Every day, you will have new action-packed tournaments. Furthermore, the topics will be updated every week.
Cons: You won't be able to progress without answering the questions.
Download
16. Bowmasters – Multiplayer Game
---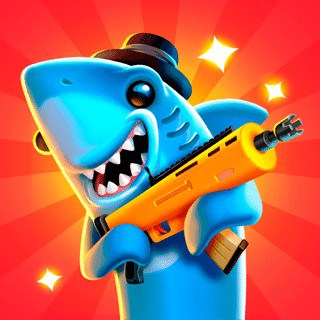 Bowmasters – Multiplayer Game by Playgendary is an action-based multiplayer game for iPad. It works smoothly on most iOS devices, and users can access the game for free. This game renders high-quality visual effects and encouraging sound effects. The gameplay is very addictive as you have to win over other players or beat the AI opponent.
You have the opportunity to become the best bowman within the ever-growing community of this game. Players can play with their favorite characters when available and unlock new content as they progress.
Important Features
It includes a great reward system with endless possibilities and daily bonuses.

It offers different gameplay modes such as duels, targeting, apple holding, duck hunting, etc.

It provides a real-time online multiplayer mode where players can compete and interact with each other.

This game integrates tonnes of rare weapons and over 60 different characters that players can choose from.

Players can compete with their friends by inviting one another.

The free version comes with in-app advertisements, and players can subscribe to unlock an ad-free environment with some premium features.
Pros: It includes over 60 divergent weapons that players can use and upgrade. The combat system is unique and lovable.
Cons: Some players faced sudden crashes while playing for a long time.
17. Adventure Quest 3D MMO RPG
---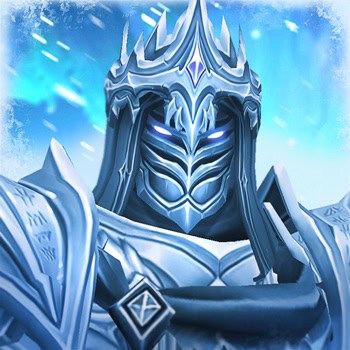 Let's check out Adventure Quest 3D MMO RPG by Artix Entertainment LLC. It is a rare open-world multiplayer game for iPhone. You will be happy to know that this game works flawlessly on iPod touch and iPad too. It is free to play with options for in-app purchases.
This game does not require high-end system resources to play, so feel free to get it on your daily device now. You will like its adventure-based fantasy gameplay. You have the freedom to play as you wish, so join now and have your mythical journey.
Important Features
It offers superior 3D graphics with tonnes of opportunities in vast open-world settings.

This game provides regular events and lives interactive functions within the game.

Players can make their own characters with a personalized outlook.

It allows transformation to other in-game creatures to travel or move at a great speed.

Offers lots of exotic locations, such as dungeons, fortresses, etc.

Players can swipe to other characters as they progress and collect different character classes.
Pros: You will be able to encounter a variety of unique villains and creatures within the game. It comes with a logical reward system and a leveling engine.
Cons: Some uses found the gameplay too overwhelming for them.
18. Super Stickman Golf 3
---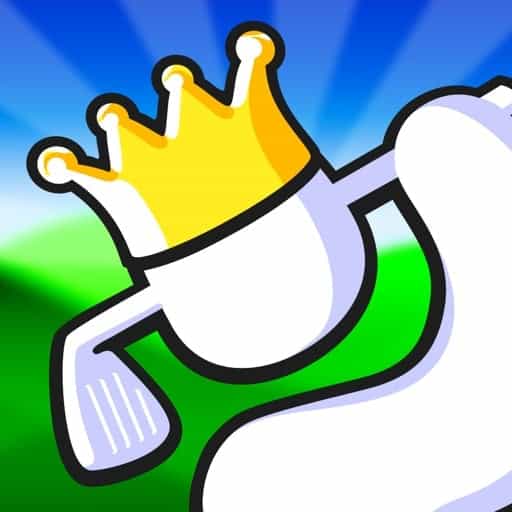 Super Stickman Golf 3 is brought to you by Noodlecake, and it is one of the best multiplayer iPhone games. This prize winner classic game came up with a new outlook. Either play in the real-time race mode or turn-based play. Your golfer skill will show up in different game modes.
Surprising power-ups are there for boosting the gameplay. You can even add spin to the balls and collect the cards. There are several achievements. Plus, you are allowed to download the courses.
Important Features
Over 20 experimental courses to fulfill and extra courses will be added continuously.

You can play as 35 individual characters with different skills for each.

Show your best performance to achieve up to 40 fancy ball trails in this multiplayer game for iPhone.

Earn more than 65 hats on your way through the gameplay.

Here you will enjoy breathtaking shots at Flappy Golf mode.
Pros: In this game, you can collect the card, which will change the game environment. Also, there are daily rewards for participating in races.
Cons: Some cards may seem repetitive from packs is a bit disturbing.
19. Order & Chaos Online
---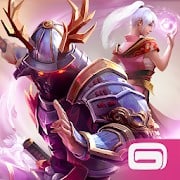 Let's check out Order & Chaos Online, one of the most adventurous multiplayer games for iOS. You can start by picking a gender, talent, appearance, and class for your own. Here, you have to trade with your teammates or rivals. You will find lots of unpredictable dungeons.
To make a score, you need to seize the flag from the opposite team and make it to the base. So, what are you waiting for? Get started in this world of fantasy and defeat the mighty bosses in this MMORPG.
Important Features
The characters include 5 races with Elves, Humans, Orcs, Undead, and Mendels.

Here you will discover more than 8,000 exclusive pieces of equipment.

You are free to roam around dramatic places like jungles, deserts, mountains, and more.

More than 1,500 quests are to accomplish in the gameplay.

Various magical mounts such as Silver Despair, Bloody Ghost Horse, Peaceful Kraken, etc., are there.
Pros: The characters have up to 15,000 skills. Yet you can create over 5 characters just the way you like.
Cons: Some complaint was found about excess grinding and repetitive mob killing.
20. Heroes of Order & Chaos
---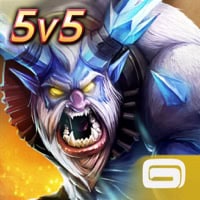 So, the last game I like to suggest is Heroes of Order & Chaos. And you shouldn't miss this game if you are a fan of MOBA and strategy games. However, this battle game is full of powerful and legendary characters. You can make the team with your friends and join the battle side by side.
You have to show your war skill, strategy, and technique to win the battle. It won't be very much easy as the community is full of expert players. And they can invite you to join the battle anytime. So, you have to keep your heroes ready for battle always.
Important Features
You can choose your favorite hero from a collection of 57 legendary heroes.

You will have options to upgrade the weapons and also to develop your skill.

You can play either solo, or in a multiplayer mode, or the three district maps.

When you are in a team, you have to cooperate with the other team members and fight together.

You can try the fun mode to show and check your power.
Pros: There is an integrated conversation bar that you can use to have a conversation with your team members.
Our Recommendations
---
I think you will agree with me that you have met 20 games from so many genres. So, choosing a particular game from your favorite genre doesn't seem very tough. But if you are a beginner, you may get confused. However, if you like MOBA games, try Order & Chaos or Arena of Valor. For an adventure game, go for Sky or Adventure Quest 3D.
If you love word games, then you can install Words With Friends Classic. And for a racing game, you should try the Mario kart tour. If you love to play a multiplayer game for Mac, then Mario kart is a good solution besides Minecraft and Monopoly. I think now you will find it easier to choose your favorite multiplayer game.
Finally, Insights
---
Most of the multiplayer games for iPhone bring iPhone users closure and lets them make new friends. It also seems best when you can play alongside your friends because the excitement increases twice in playing one game together. So, forget playing mobile video games alone and socialize with these best multiplayer iPhone games.
Also, share your experience of playing these games with us. You can also suggest any other multiplayer games that you think better than these games. Thank you in advance.