Story-based games are always people's favorite gaming genre as they offer a captivating and immersive gaming experience that keeps players engaged for hours. These games combine engaging storylines with challenging gameplay and engaging characters, that's just perfect for players who love a good narrative gaming story. You are probably on the right track if you are interested in learning about the best story games for Android. Today, we'll talk about exactly this genre so that you can be introduced to some exciting games to try.
Best Story Games for Android to Feel Like Being in a Movie
---
Most story games for Android feature a range of genres and themes that are sure to keep you entertained. Also, Google Play Store is jam-packed with tons of story-based games. Among them, we listed our top 7 games. They are different in context, challenges, themes, and genres. So, we suggest you check out the details of every single game to find out what suits your taste the most.
1. The Wolf Among Us
---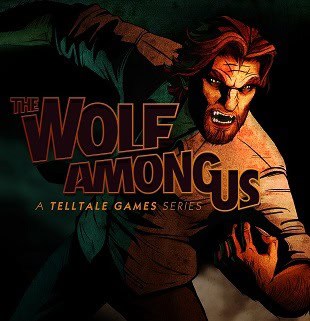 The Wolf Among Us transports players to the world of Fabletown, where fairy tale characters live amongst humans in modern-day New York. You can take on the role of Bigby Wolf, who is a sheriff of Fabletown, and he used to investigate a series of murders within the community. You will also interact with a diverse cast of NPCs and make crucial decisions that affect the game story. Here, you have to solve a lot of mysteries of the murders as you progress ahead.
Important Features
It offers a captivating and immersive gaming experience that combines compelling storytelling full of folklore and fairytales.
This game comes with stunning graphics and an immersive sound design.
It features rich fully-voiced dialogue choices that affect the story at your will.
You will love its memorable and diverse characters in the game world.
The controlling system of the game is comprehensive and touch-friendly.
2. Grand Theft Auto: San Andreas
---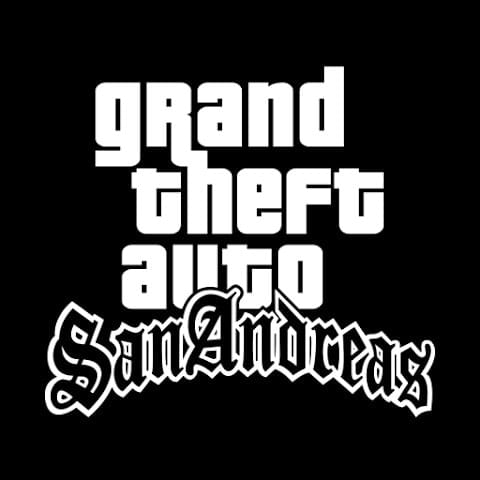 Grand Theft Auto: San Andreas is an action-adventure story game for Android developed by Rockstar Games. It was first released in 2004 for the PlayStation 2 console and later released for the Xbox and Windows platforms. Now, you can enjoy this game on your Android devices seamlessly. The game takes place in the fictional state of San Andreas, which usually resembles California and Nevada.
It follows the story of Carl Johnson, who returns to his hometown of Los Santos after the death of his mother. This game offers various gameplay mechanics, including driving, shooting, and character customization.
Important Features
Players can also engage in activities such as going to the gym, getting a haircut, and dating various characters.
You must feel the storyline to dig deep into the sophisticated game universe.
This game includes numerous mini-games and activities, such as basketball, pool, and gambling, that players can participate in.
It offers an open-world setting that allows players to freely explore the city of Los Santos and its surrounding areas.
Players can operate many vehicles, such as cars, motorcycles, and boats, that can be used to travel around the city.
The game control is very smooth and has support for popular Android gamepads.
3. Brothers: A Tale of Two Sons
---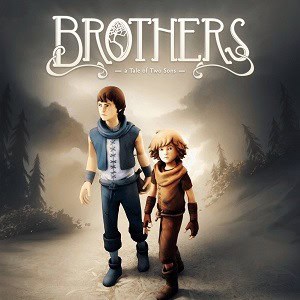 In Brothers, A Tale of Two Sons, players can control two brothers on a journey to find a cure for their sick father. The game is set in a fantastical world and a mesmerizing, hand-drawn environment. The gameplay involves puzzle-solving and exploration as the brothers navigate various game locations and interact with the inhabitants of the evolving world.
A notable feature of the game is its emotional narrative, which explores themes of family, love, and loss, which is very rare and captivating.
Important Features
You can play with both brothers and progress ahead in the storyline.
The game's story is told without dialogue, relying on visual storytelling and the characters' actions to convey the plot.
It offers stunning hand-drawn graphics and immersive gameplay.
The controls of the game are accurate and highly appreciable.
It includes many fun yet complex puzzles, boss fights, deciding turns, and more.
This exciting story game for Android can be played on almost all modern Android devices without any additional requirements to fill.
4. Star Wars™: Galaxy of Heroes
---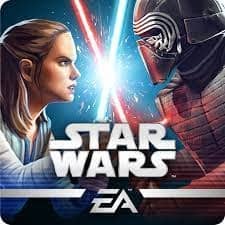 Star Wars: Galaxy of Heroes is a turn-based role-playing game developed by EA Capital Games and published by Electronic Arts. The game was released in 2015 and is available for Android users. It has received numerous updates and expansions, making it a popular choice among Star Wars fans and gamers. You will get fresh content to explore regularly. It is a must-have for you if you are a Star Wars fan; this game will give you much pleasure.
Important Features
You can customize your characters with various abilities and gear to tailor them to your play style.
It offers special events where you can earn rewards, such as exclusive characters and gears.
Players can explore the in-game galaxy and unlock new locations and challenges, including the Cantina and the Dark Side Territory.
This game offers iconic characters from the Star Wars universe, including heroes like Luke Skywalker, Darth Vader, Princess Leia, etc.
You can join teams or make your own with friends online, where you will find almost endless possibilities.
It includes exciting PvP battles, tournaments, and many other tasks, along with an evergrowing global leaderboard.
5. The Walking Dead
---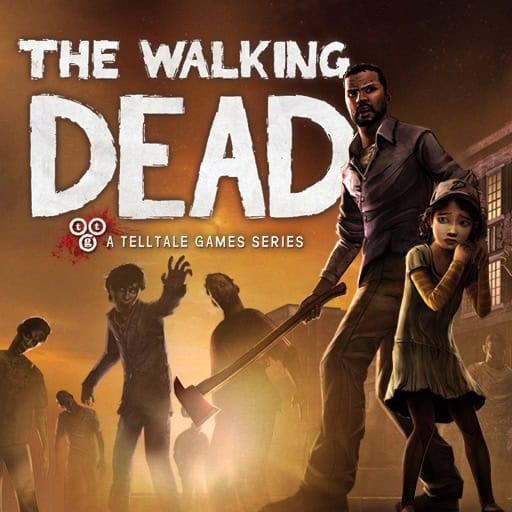 Don't say that you are not a fan of the horror series, The Walking Dead. Season one is a famous story game for Android based on the popular TV show and comic book series of the same name. It follows the story of a group of survivors navigating a post-apocalyptic world overrun by zombies. Players take on the role of protagonist Lee Everett, a convicted criminal.
You must work with other survivors to survive and protect the group from the dangers that lurk around every corner of the game world.
Important Features
It Includes intense action and horror elements, including encounters with walkers and other dangerous enemies.
You will appreciate multiple endings depending on what you wish.
This game is visually stunning, so you will require a capable android device to play it smoothly, but the experience you will get is worth every penny.
The game renders beautiful graphics and voice acting from the TV show's cast.
Players must make tough decisions that will impact the story and relationships with other characters, which is always welcoming.
6. Life is Strange
---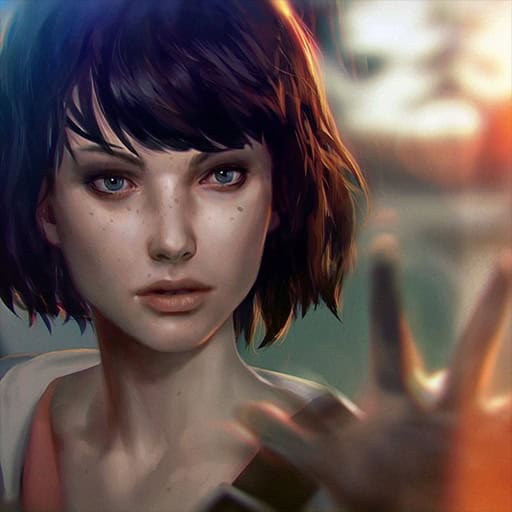 You can also try Life is Strange. It is an episodic adventure-based story game for Android developed by Square Enix. It was first launched in 2015 and has gained massive popularity among gamers quickly. The game follows the story of the main lead, Max Caulfield. She is a high school student who finds out that she can rewind time.
She soon becomes embroiled in a mystery involving the disappearance of her classmate Rachel Amber and the strange happenings at her school. One of the critical features of Life is Strange is its branching narrative, which allows players to make choices that affect the outcome.
Important Features
This game supports game controllers for Android devices without any hiccups.
Its beautiful, hand-drawn art style gives the game world a unique and immersive feel.
The soundtrack is also a highlight, featuring a mix of indie and alternative music that perfectly fits the mood and atmosphere of the game.
You can decide on your way of the game ends as it features a set of multiple ending possibilities.
Players can easily share their in-game progression with comprehensive details on major social media.
It features an interactive photo mode within the game interface.
7. Tears of Themis
---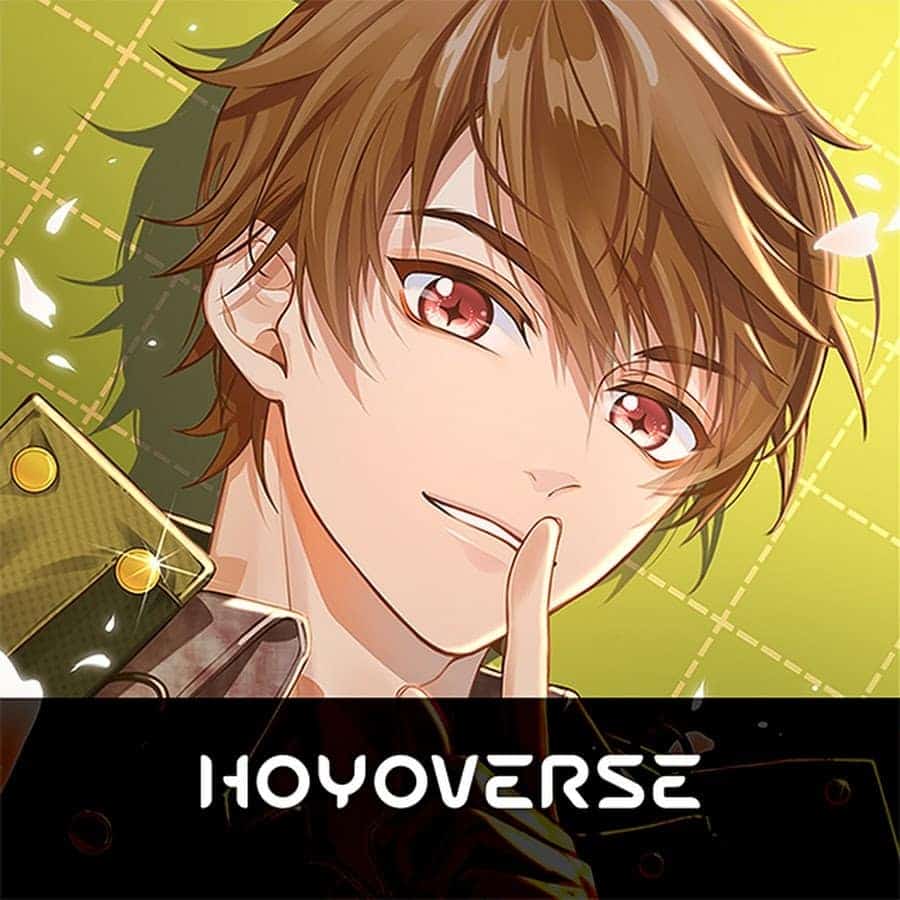 Lastly, it is Tears of Themis. It is one of the best story games for Android that combines strategy and RPG elements in a unique and immersive way. The game is set in a fantasy world where players must navigate challenging tasks and quests. Players can build and manage their way of solving mysteries.
With a variety of classes, skills, and weapons to choose from, players can easily modify their characters at will. So, get ready to decide on dilemmas where good and evil are on a thin layer.
Important Features
You can take on numerous challenges that come your way in gradual progression.
Players can strategize and make decisions to make their next moves in each battle, using different abilities and weapons.
The game is constantly upgraded with new stories, side games, and events, keeping the gameplay fresh.
You can have a romantic build-up with your chosen in-game characters with a rich plot story.
It offers a fantastic game story with a combination of cutting-edge animation works.
Players must rely on their wit to move on in the strikingly captivating game world.
FAQ
---
Q: What are the best story-based games for Android?
A: The Walking Dead, Life is Strange, The Wolf Among Us, etc are the best story-based games for Android. Besides, there are other popular games like Grand Theft Auto, Brothers, etc. All of them offer different stories and themes.
Q: Are there any free story-based games for Android?
A: Yes, there are several free story-based games for Android, including Tears of Themis, Brothers, Life is Strange, and so on. Indeed, most story games are available for free on PlayStore, though you can buy paid options to enjoy the game more.
Q: Is there any adventure games for Android with a strong emphasis on stories?
A: Yes, there are many adventure games for Android with a strong emphasis on stories. Grand Theft Auto, The Wolf Among Us, and Brothers are like this. You can enjoy unlimited adventure, thrill, and excitement with a strong plot in these games.
Q: Are there any good role-playing games with a strong story for Android?
A: Yes, there are several good RPGs with a strong story for Android. If you love to try some, you can try Grand Theft Auto, Life is Strange, Tears of Themis, etc. All of them offer exciting roles to play and enjoy.
Q: Is there any story-based horror game for Android?
Yes, there are several story-based horror games for Android. Among them, The Walking Dead is the most popular one. It's a zombie game based on the story of a popular series with the same title.
Final Verdict
---
Story-based games are certainly full of excitement, thrill, and adventure. These games offer engaging and immersive storylines that keep players coming back for more. Also, most games are free to play, and you will feel like you are playing roles in a movie or TV series. So, if you never ever try a story game for Android, it's your time to try some.
Make sure to let us know about which game or games you have selected and how it goes on. Also, share your favorite game of the same genre with us so that we can learn about new games. Thank you.