It's important to note where the term "stable" comes from when applied to a Linux OS or distro. In short, thousands of variations of Linux OSs cater to users' specific needs. Some, like Debian, are more basic; others, like Ubuntu and Arch Linux, build off existing ones; while still others, Linux Mint, act as forks-of-forks—derivations of already established OS.
To ensure compliance, we need a Linux distribution that is well-supported and documented by the Linux community. Here are some of the best options available that fulfill these criteria. These distributions are known to be stable, have good repositories, are regularly updated, are user-friendly, and have been around for some time.
Most Stable Linux Distros
---
If you're intent on replacing your operating system with Linux rather than using macOS or Windows, here are 8 of the most stable distros to consider.
8. MX Linux
---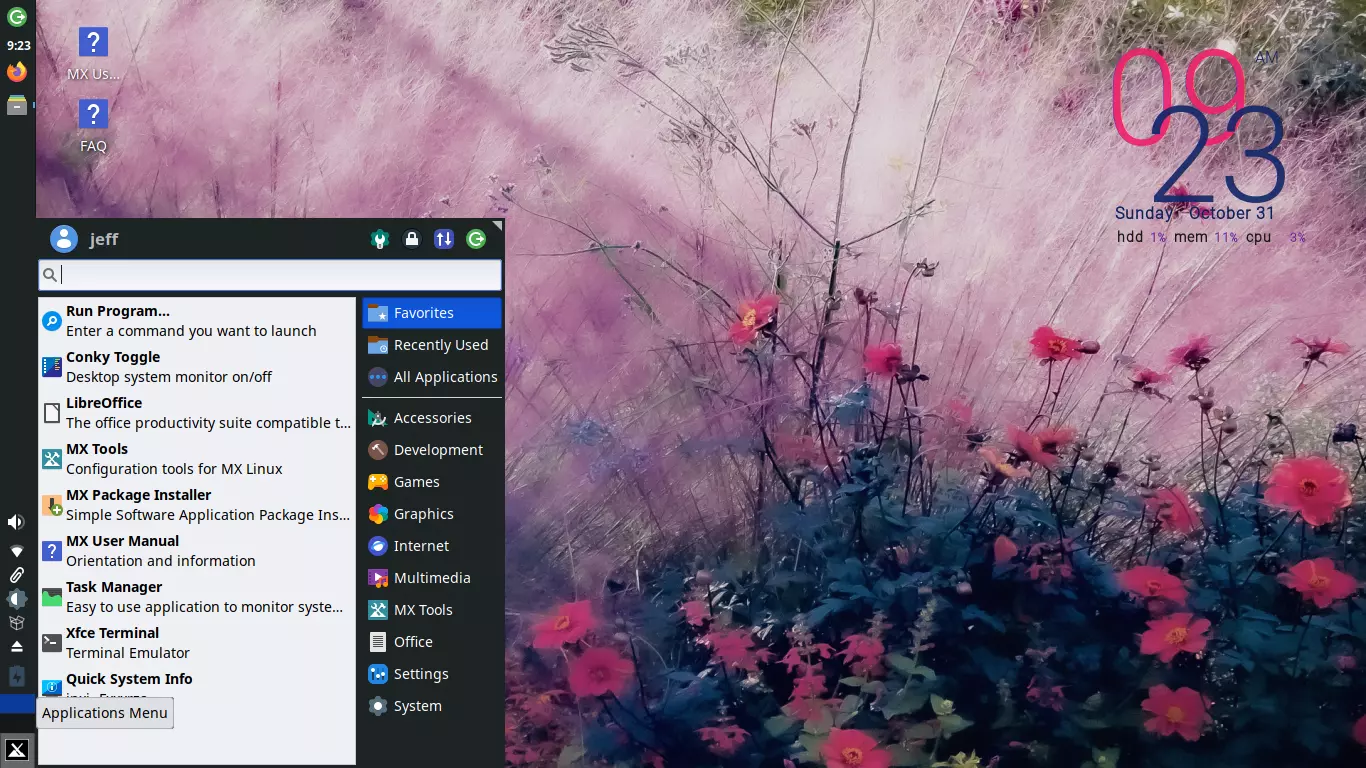 MX Linux is a great stable Linux distribution. It might have a bit of a learning curve, but it's definitely worth the investment. Once you get used to it, you'll find that it's one of the most reliable and user-friendly operating systems available.
MX Linux is good for daily use, whether a power user or a beginner. It has all the features and applications you need to get your work done and is stable enough to prevent any major problems. You can also rest assured that your data is safe with MX Linux, as it comes with robust security features.
MX Linux is based on Debian, so you can expect it to be very stable. It's also got a great community behind it, which is always ready to help out with any problems you might have.
MX Linux is a great option if you're looking for a Linux distribution that you can use on your desktop or laptop. It's got everything you need to get started, and it's easy to use. Give it a try, and you'll see why MX Linux is one of the best Linux distributions available.
Official Homepage Screenshot Download
7. Slackware
---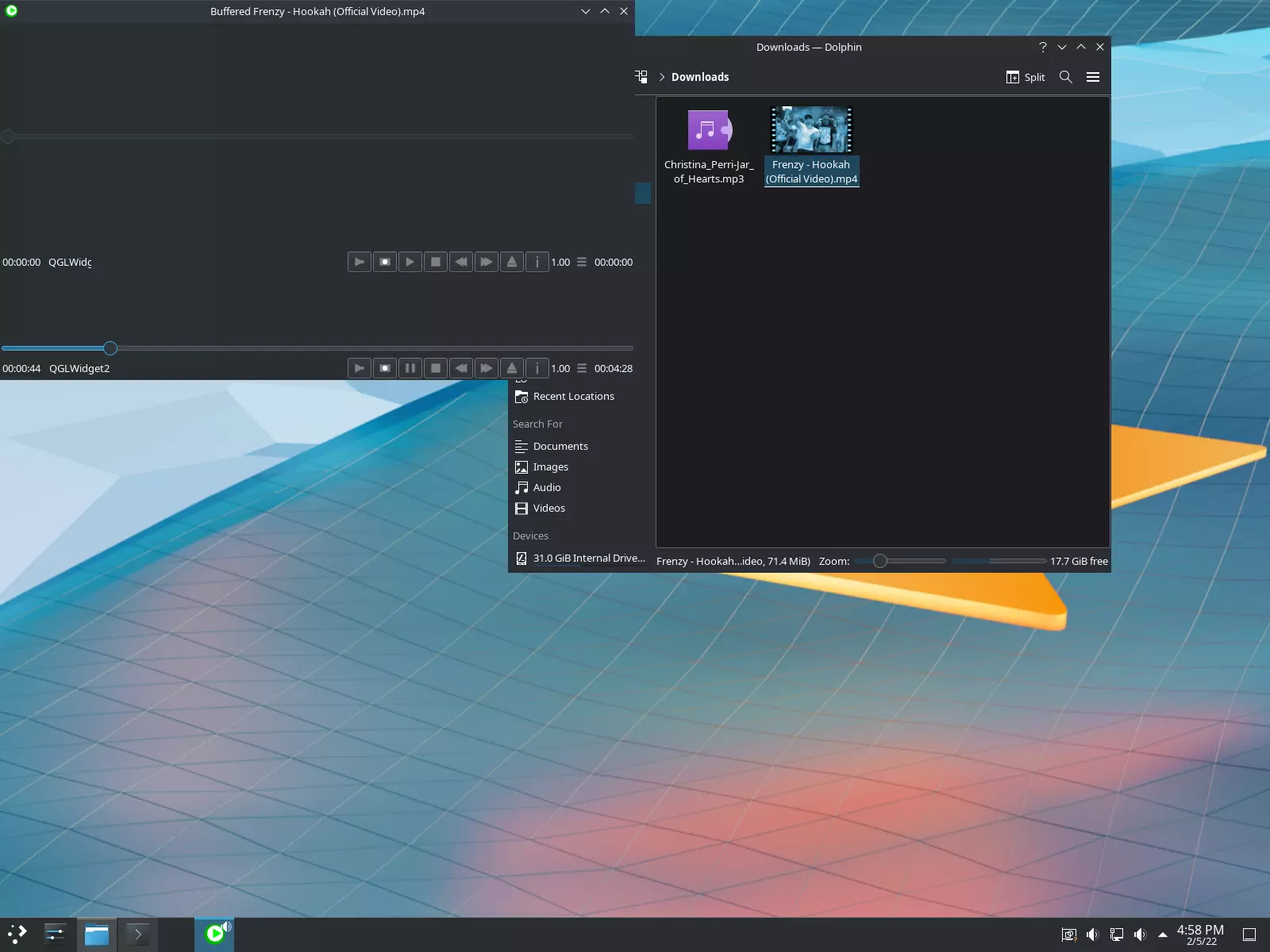 Slackware is often considered to be the most "Unix-like" of all Linux distributions. It is the oldest surviving Linux distribution and has remained largely unchanged since its inception in 1993. Slackware is known for its simple design, lack of bloat, and strict adherence to the UNIX philosophy of "keeping things small and simple."
In recent years, however, the distribution has begun to include more modern features, such as support for UEFI booting and integration with the systemd init system. Despite these changes, Slackware remains a favorite among many Linux users due to its stability and traditional design.
If you are looking for stable and simple Linux distribution, Slackware is a great choice. However, if you are new to Linux, you may find the lack of graphical user interface (GUI) tools and documentation challenges.
Additionally, Slackware can be difficult to install, so it is not recommended for beginners. Nonetheless, once you get past these hurdles, you will find that Slackware is a very rewarding Linux experience.
Official Homepage Screenshot Download
6. OpenSUSE
---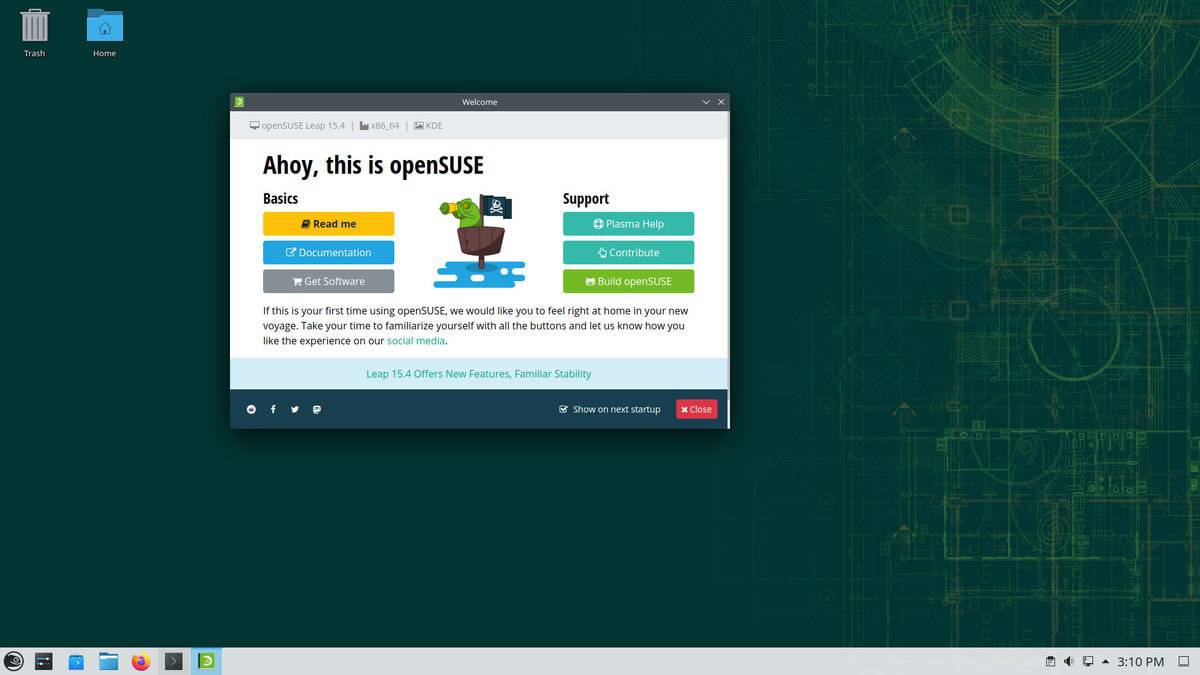 OpenSUSE is a community-sponsored Linux distro that's made by SUSE Linux and other companies, such as Novell. OpenSUSE code is based on the same code base from SUSE Linux Enterprise – SLE. By merging and collaborating, they stopped releasing regular versions to instead focus on stable long life cycles. So basically, all of the good features from SUSE Linux Enterprise are in OpenSUSE now.
OpenSUSE has three primary goals: to make OpenSUSE the easiest Linux Distro to use, to make OpenSUSE the most usable desktop environment for newbie and experienced users based on openly sourced collaboration, and finally, to make OpenS USE simple, easy, and best choice for development and packaging processes to Linux developers and software vendors.
There are many different variants, such as Cinnamon, GNOME, IceWM, and KDE – just to list a few. Unlike most releases that occur regularly and have stability issues over time with cutting-edge features, this release focuses on a long-term cycle.
Official Homepage Screenshot Download
5. Fedora
---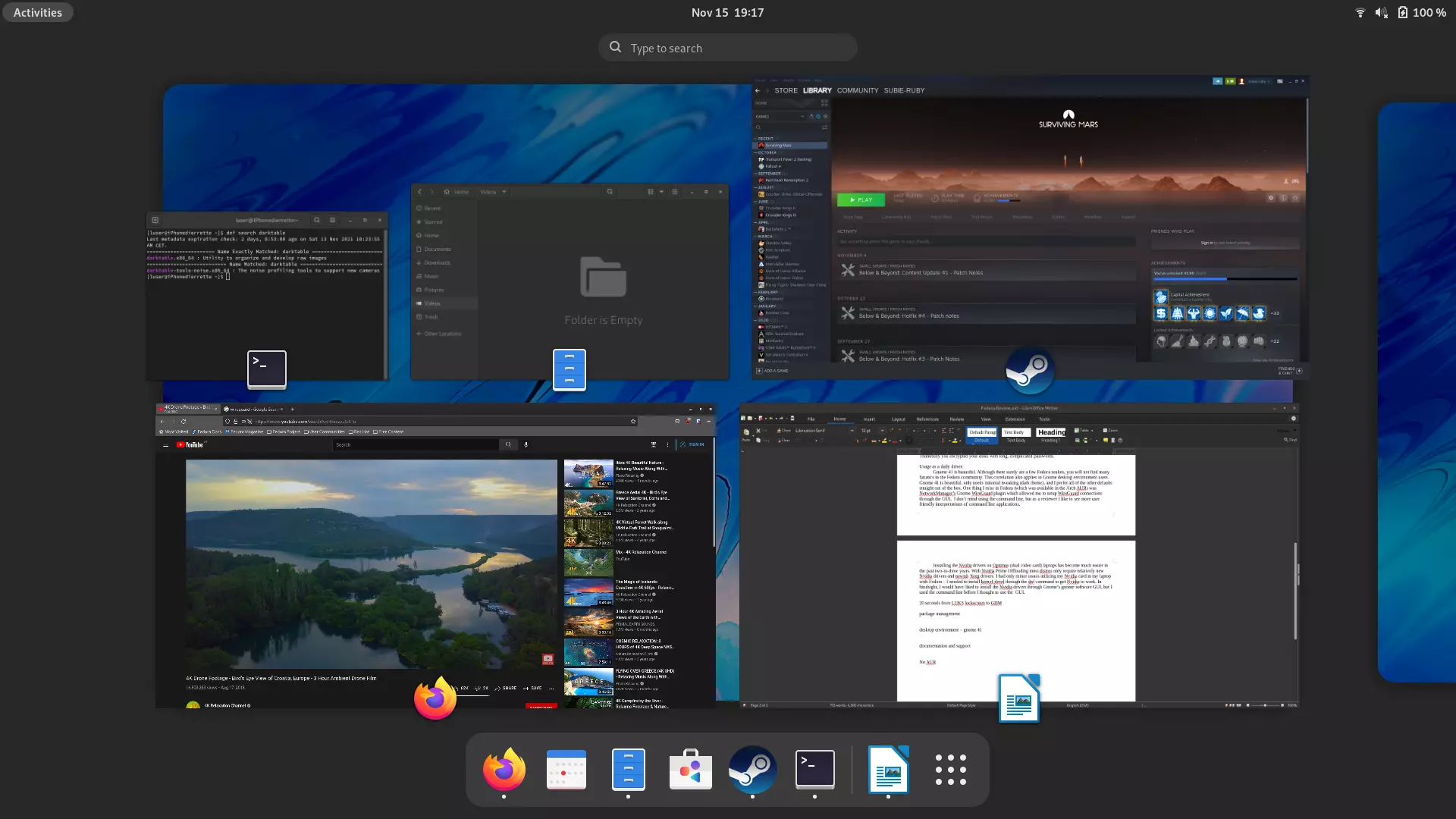 Fedora is a Linux OS powered by Red Hat Inc. and is well-known for providing new features as they become available. The software repository is always kept up-to-date, and if you have any questions or problems using it, the community forum will be happy to help you out.
Linux kernel creator Linus Torvalds is a big fan of Fedora, and for a good reason. This open source component-packed Operating System from the house of Red Hat runs smoothly and without any issues – making it ideal for developing applications and programs.
DevAssistant comes with Fedora, which helps developers set up the development environment and publish the code effortlessly.
Official Homepage Screenshot Download
4. Linux Mint
---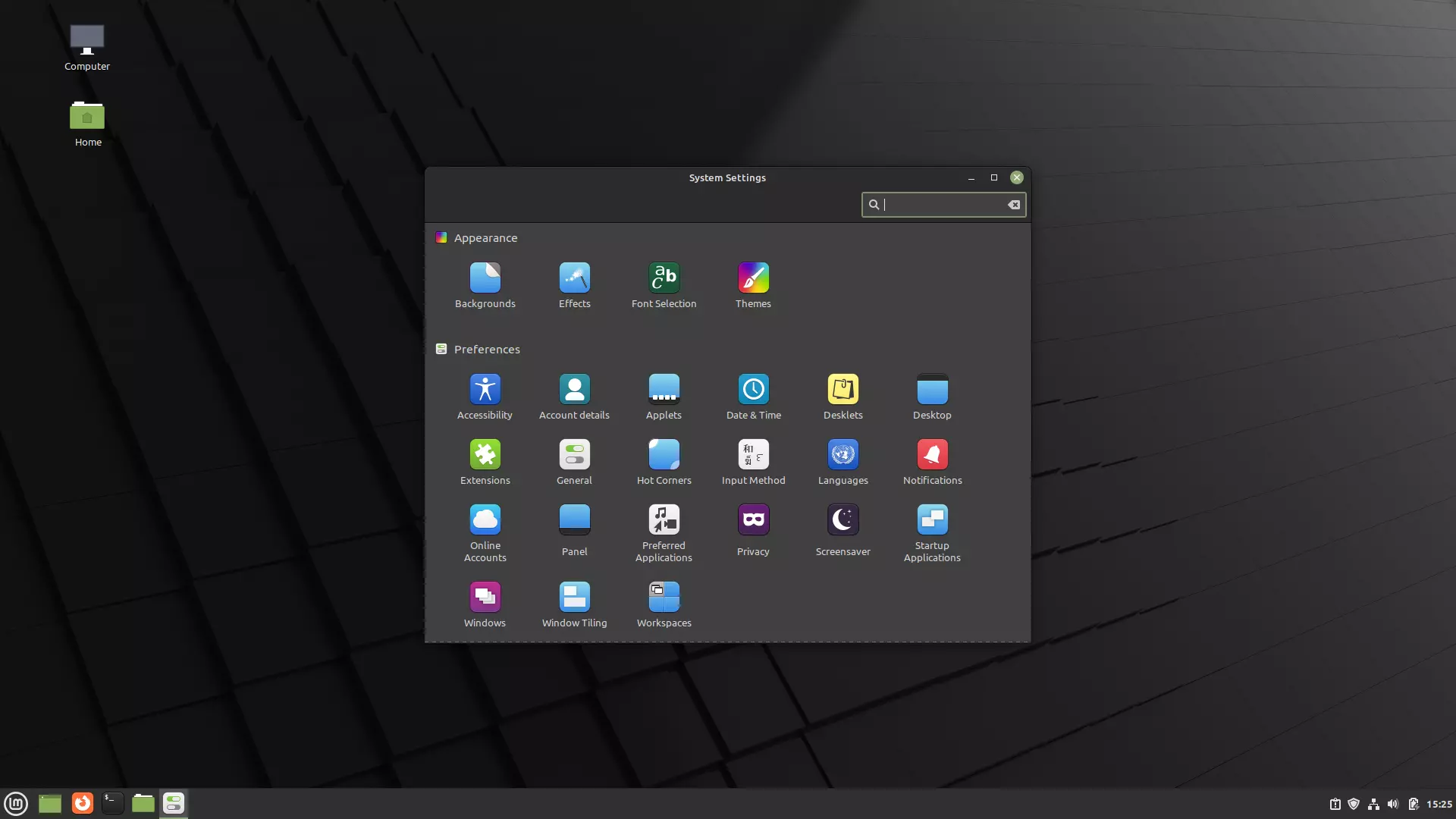 Linux Mint is a user-friendly Linux distro based on Ubuntu that is perfect for both newcomers and advanced users. The main motto of Linux Mint is "From freedom came elegance," which provides a stable, powerful, easy-to-use, and completely out-of-the-box experience.
Linux Mint is based on Ubuntu; therefore, this distro can use any software from Ubuntu repositories. It also comes with a variety of other features out-of-the-box, including plugins for your web browser, support for media codecs and DVD playback, Java, and more.
If you're a fan of macOS, you'll love the Linux Mint Cinnamon desktop environment for its elegant aesthetic and rock-solid stability. And don't worry if you're new to Linux–the installation process is a breeze. Depending on your needs, you can also choose from different flavors like Cinnamon, MATE, or Xfce.
Official Homepage Screenshot Download
3. Ubuntu Linux
---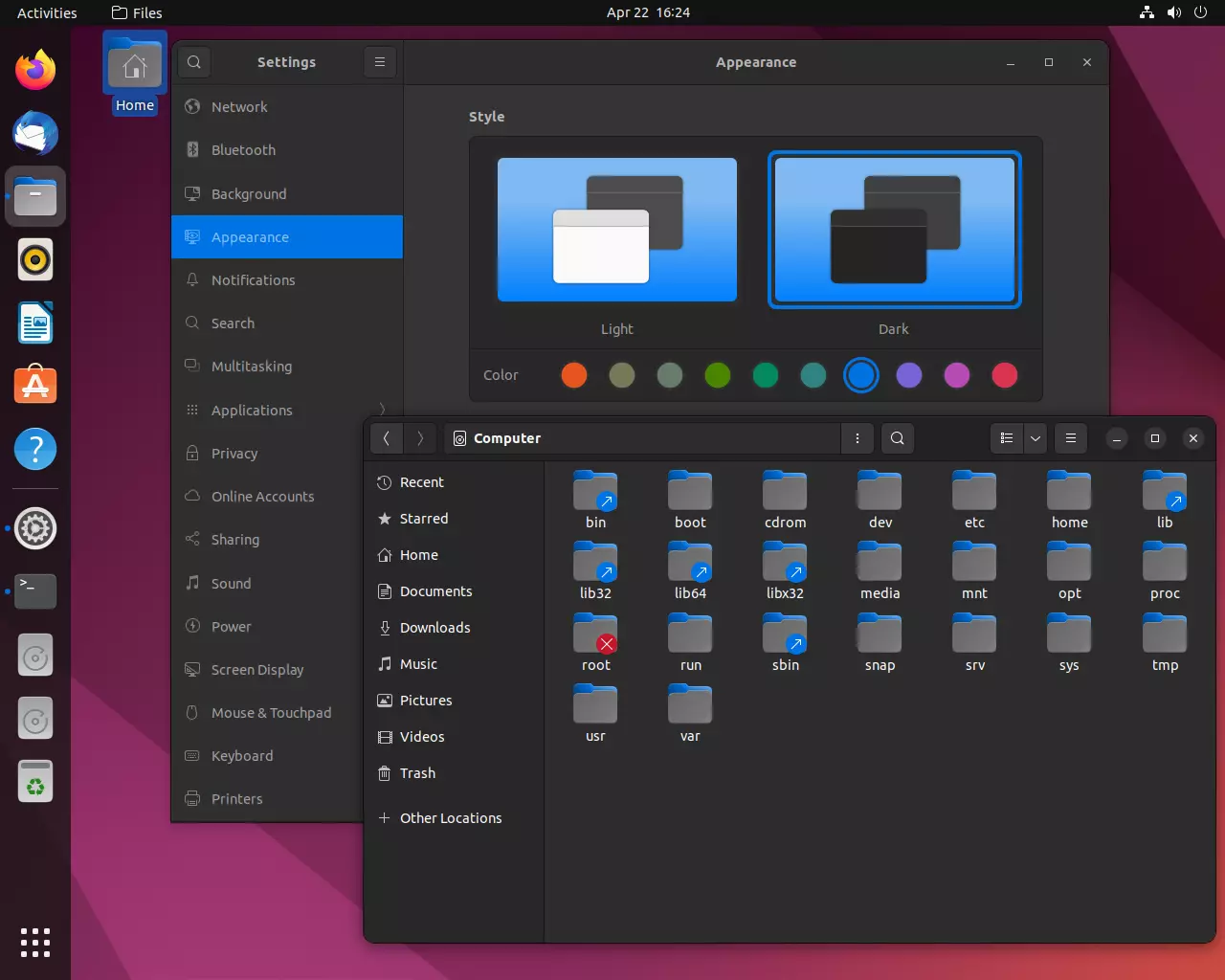 Ubuntu is a Debian-based Linux Distro that's stable and popular among newcomers. With its own software repositories synced with a Debian repository, you're guaranteed to get the latest release.
Ubuntu Linux Distro is a dependable, stable, and secure OS. It comes with an array of desktop environments to choose from, including Gnome, Unity, KDE, XFCE, MATE, etc. While Ubuntu Linux is based on Debian, it's also the foundation for other well-known Linux distributions such as Linux Mint, Elementary OS, Kubuntu, Lubuntu, and Deepin, just to list a few.
Before installing the full Ubuntu desktop, users can try out all of its core features using the installation image. If you're new to Linux and don't know your way around the terminal, Ubuntu is the best operating system for you. Many of the essential applications come pre-installed, and users can install any other software they need from the official apps repository.
If you're looking for a customizable Linux distro, Ubuntu is one of the best choices out there. It offers new releases every six months and Long Term Support (LTS) versions every two years.
Official Homepage Screenshot Download
2. Arch Linux
---
Unlike other typical operating systems, Arch Linux comes with only a Linux kernel and package manager (Pacman). There is no graphical interface. Essentially, users receive a "barebone" base from which they can select the required components to build their system without any unwanted programs ("bloatware"). That's why it's called a highly personalized Operating System.
The installation and setup process of Arch Linux is difficult. However, the official repository supports bleeding-edge software packages that are up-to-date. Additionally, it is well documented and easily repairable for any bug fixes that may occur.
It needs zero maintenance as self-controlled software updates occur frequently. Lastly, Pacman efficiently controls dependency issues and orphaned packages.
Official Homepage Screenshot Download
1. Debian Linux
---
Debian Linux is not only the most stable distribution available, but it is also user-friendly and lightweight. Additionally, it can be compatible with other environments, making it even more versatile.
The Debian team takes its time before releasing a new version, ensuring that any bugs are fixed beforehand. This makes for a very reliable and sturdy distribution that can be used in mission-critical scenarios.
Despite all of these great qualities, Debian is not without its drawbacks. One of the most significant is that it can be difficult to install, especially for newcomers to Linux. Additionally, some packages are unavailable in the main repositories, making it difficult to find the software you need.
Finally, Debian can be slow to release new versions of software, which can mean that you are stuck using outdated software unless you manually install newer versions from third-party repositories.
Overall, Debian is a great choice for those looking for a stable and reliable Linux distribution. However, it may not be the best choice for those who want the latest and greatest software versions.
Official Homepage Screenshot Download
Finally, Insights!
---
Unlike Windows OS, Linux is a versatile and customizable open-source operating system that doesn't come with any unwanted software preinstalled. That means you can pick the best Linux distro for your needs from a huge range of options. We've looked at some of the most popular and stable Linux distros to help make your decision easier. If you're looking for an OS that will be fast, secure, and easy to use, one of these 8 distros is sure to fit the bill.