As a regular user of the internet, you must be familiar with many Web browsers for Android devices. Now you might be thinking about what is the purpose of having web browsers on your mobile phone. Well, isn't it too obvious to have a connection with the internet all the time through your Android web browsers? Then why not get active with the help of your android devices.
Nowadays, for the fastest and easiest access to the internet. People are choosing their android devices for surfing. Every day, somehow, you engage with using the mobile browser for many aspects. From searching to collect information or download anything, a browser is a common fact.
Best Web Browsers for Android
---
Here, we are counting on some of the best android browsers for a better experience. You can download those from the play store and other android stores. In this article, the details of the most rated Android web browsers are giving in a descriptive form. So, let's flip the topic about the 20 Best Web browsers for Android devices without any further intro.
1. Google Chrome- Fast & Secure Browser
---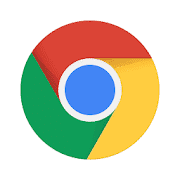 To get better features and performances for web browsing. A good internet browser is necessary for android devices. This app is compatible with all your android devices. This is the most secure and fastest web browser developed for any Android device so far. Google chrome has been designed with a built-in google translator. This browser also helps pin your favorite website on the home page and very good with other features.
Important Features
It catches searching words from previous browsing history without typing in full form.

Your chrome updates saved bookmarks. The saved passwords will be automatically synced across all your Android devices whenever you log in.

Instead of typing, you can instantly use your voice by saying google and make a command to search on google.

Chrome maintains safe browsing to secure end-to-end encryption of your android device.

In the incognito streaming mood, to maintain privacy access from your device. Your browsing history doesn't record any data.

Chrome optimizes your browsing data and shows your interests on the home page.
2. Brave- Fast, Safe Web Browser
---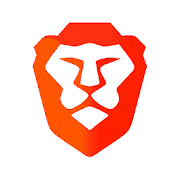 As a popup and ad blocker, this app is the most reliable web browser for Android. This app balances with most android devices for fast and safe private browsing. It keeps your browser protected from malware and popup sites without getting tracked by advertisers. The Brave Privacy Browser is free to download on the play store. Also available in the beta version.

Important Features
It has a free ad blocker to block certain websites. It can create private browsing tabs for anonymous streaming history.

Brave is the fastest browser that takes less loading time. It also increases with 2x time speed to download.

You can open several tabs in your browser. Just with one click, you will get it all in one place.

Holds a safeguard with the latest features of HTTPS, also included in the brave browser.

It encrypts data traffic, 3rd party cookie, and script blocking. The specialty

of this app is incognito private tabs.
3. Firefox- Fast, private & safe web browser
---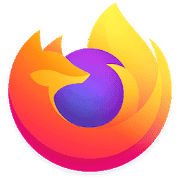 For secure and incredibly fast browsing speed, Firefox will be a good choice for you. Thousands of third-party companies want to access your network to collect information. It might slow down your surfing speed. Every day with the Firefox mobile browser, you safeguard your android devices from online trackers. The favorite part of this app is the Password manager function.
Important Features
Firefox is the fastest and powerful web browser for any android device, with an easy setup option to run.

This android web browser helps to enhance tracking protection. It gives full privacy control to the users.

The application anticipates the search engine along with the user's needs and interests over the internet.

Add-ons features keep your online data safe and let you customize your setting to block unwanted popups ad.

It will give you a great experience for online streaming and sending large media via your android devices.
4. Opera mini- Fast web Browser
---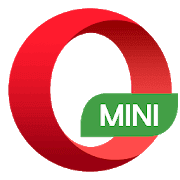 Opera mini is the lightest usages browser in this list. It provides the fastest browsing experience and lets you surf the internet with a magnificent low data plan. With a poor connection, it doesn't get slow in the browsing speed. Opera mini is the best web browser for android mobile users who also have low features on their phones?

Important Features
It compresses and helps to save up to

 80%

of your data without any buffering while browsing.

Catch up on every trendy news of your interests on the home page in the news and article section.

Get your download files anytime in the download folder. It doesn't matter whether you are online or not.

An active user can easily navigate one tab to another tab in this browser while several pages are remaining opened.

A smart download feature is counting into Opera mini as it holds up the giant downloads on moderate connection and clears the remaining.

One of the great features is sharing any sort of files, images, videos with or without being online to other android users.
5. Dolphin- Fast, Private & AdBlock Browser
---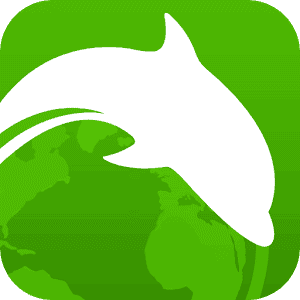 Within a short period, the Dolphin Browsers become the best free mobile web browsers on the android app market. The latest version of this app gets a way of popularity for its decent and upgraded features. It contains gesture control to access your personalized websites. Along with that, it gives the advantages of HTML5 video player, Incognito browsing, sidebars, and more unique features.

Important Features
With the swipe of your finger, you can get the unique feature of many taskbars and sidebars.
For HD quality videos and to stream the online game. Get the best experience through the dolphin browser from your android devices.
As a native ad blocker, it supports your browsing impression with its add-on features and reduces popup ads.
Easily, you can customize a wide array of the Browser theme background suitable to your taste and style.
You can make a quick share of your media content with the dolphin browser to Facebook, Twitter, Pinterest, and more.
6. UCBrowser
---
For a light browsing speed with a budgeted data plan. UC browser contributes great efficiency. To get daily news updates, this browser is best among the other web browsers. With the low network or data, you can stream or surf through the internet. The specialties of this browser are its small window screen, which departs video from the web page. Let you do other pieces of stuff freely.

Important Features
This android browser is compatible with any device with low configurations in a poor network.
Usually, the cricket lover uses this browser to get up-to-date news of the match with the cricket card features.
It gives the user a night vision mood to read the web pages comfortably at night.
You will get the news of TV series, Movie updates, and other news through notification by enabling it.
Varieties of the sticker, GIFS files, and media contents are available in the UC browser page to share with your contacts.
7. Microsoft Edge- Browser
---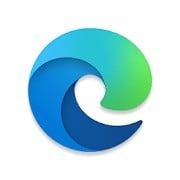 The next one makes a return after a long time; we have gotten Microsoft Edge for Android. As time passes, its browsing experience is getting better and very friendly. New Microsoft Edge Browser is a leading and most reliable browser for some of your android devices. Now you will get more features, more privacy, and add more productivity to your android phone.

Important Features
In most Android devices, the Microsoft Edge browser places as its default browsing app.

 

Microsoft Corporation offers rewards on using Microsoft Edge Bing search for the great deals of online shopping.

 

In private tabs, this browser doesn't save your browsing cookies. Keeps saved your favorite bookmarks and the automatic fill URL.

 

Get a contextual search with a tab of any trigger words and wait for the results without leaving the website.

 

The all-new shopping features are available in some of the countries. But soon, it will release for every android gadget.
8. Samsung- Internet Browser
---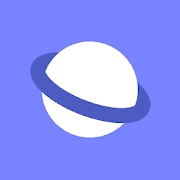 What else need to say about the Samsung Internet Browser. Almost every Samsung android mobile user is familiar with this default application. You can download and can make this browser more powerful. Simply install its extensions from the galaxy store, which gives more features than the regular Samsung browser. The privacy system of this app functions to make browsing more secure and streamlined.

Important Features
The all-new sensible factor of this android app is the list-view mode of Tab Manager like the desktop.

 

Samsung android browser doesn't permit 3rd party apps to use cookies and block them with filtering for illegal content.

 

This application provides smart anti-tracking services to cross-site tracking ability. And blocks browsing storage access.

 

Get the support of built-in video assistance for the thrilling experiences of watching 360-degree videos with the floating button.

 

You can block the adultery contents and surf through a safe browsing mood.
9. DuckDuckGo- Privacy Browser
---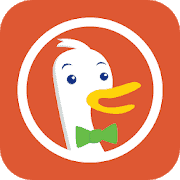 In this time of piracy and to get a safe distance from the thousands of hackers online. DuckDuckGo Privacy Browser is offering a full package of protection from those obstacles. Essentially, take control of your private and anonymous search or browsing link with this browsing app. To use this app, you are one step ahead of hidden trackers and annoying advertisers.
Important Features
Smart encryptions prevent your android device while you are visiting risky and malware web pages.

 

Functionalized with lots of light features like adjusting page size, word capacity, screen color, the background theme, etc.

 

Multi-tasking bars are available to jump from one page to another in this application without reloading the pages.

The developer of this app maintains some decode privacy policies for all its users while driving into any website.

The filter search engine of this app is pretty cool and easy to search with your interests.
10. Kiwi- Fast & Quiet Browser
---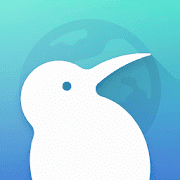 To make a peaceful browsing line, Kiwi Browser gives you an entertaining base of media browsing. With this, you will get a daily update of the latest media content like music, video clips, online games, worldwide news, etc. The Kiwi Browser maintains the most durable browsing speed and display accessibility like a desktop computer.

Important Features
By turning on the toolbar setting, you can quickly jump into the various browsing options from the home screen.

 

As an android tablet user, anyone can switch the mobile version to the pc version for delighted understanding.

 

The typing keyboard is too suitable to type into the search bar and to write down in a web dial box.

 

Kiwi browser's newest basis keeps the theft from hacking your saved passwords and block them to mine crypto-currency.

 

This browser contributes a night mood option with customizable contrast and grayscale mode with a pure AMOLED display.
11. Maxthon- Fast & Safe Cloud Web Browser
---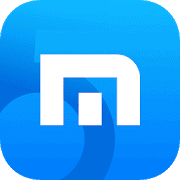 To get efficiency, browsing speed, and less data consumption to control effectively. This out gorgeous browser can make a great difference. Maxthon browser designed and compatible for only android mobiles. You can also try Maxthon and Maxthon5 cloud web browsers for Android to get a more sophisticated outcome over browsing speed.

Important Features
The smart image display setting helps to consume less data than the other web browsers on an android phone with a high graphics quality.

With the self-monitoring storage system, you can control and collect your offline data at any time.

A default Build-in note-taking tool inside of the browser can be used with or without internet access.

Email address manager doesn't require acknowledgment of any professional or permission query to get online from any android.

There is an option of selecting and using the multi-languages setting, preferring with your region and country.
12. Mint- Video download, Fast, Light, Secure Browser
---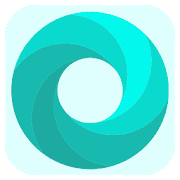 With a low space on devices, Mint Browser is the perfect choice for you. Mainly this browser is designed as a default browser for Xiaomi phone users. Day by day, it is getting more popular for other android web browser users for mind-blowing and breakneck launching speed. Though it is a light version of the Android browser, it still doesn't compromise its performance.
Important Features
This browser automatically blocks restricted loading images and annoying popup ads to save the data.

You can customize to prevent from showing any adult content to you, especially for kids to have a safe browser.

The download option is more flexible in the mint browser than to find out the downloaded files folder to folder.

Keep your browsing data and history information safely and privately with the Incognito mode.

The new upgraded feature of the android browser is the translator of web pages with voice assistance.
13. Puffin- Web Browser
---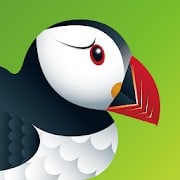 Do you want to get the thrilling mood of the PC browser on your android mobile or tablet? With a puffin web browser, you will feel the same way by turning on the desktop mood. It helps to auto-clean junk files and keeps the rendering speed of the browser without your acknowledgment. The traffic between the Puffin browser to the server encrypts with secure protection at its best.

Important Features
Provide the best and latest version of the adobe flash player to play from the cloud server.

It gives an experience of theatre mood for a flash video and lives streaming games with a doodle music system.

One of the best features is playing the online game, and you will get a virtual gamepad and trackpad.

Puffin web browser is mainly designed on the fastest JavaScript engine, especially for HTML 5 and Adobe flash mood reader.

You can put the different color

themes on the toolbar and sidebar, also can change the background of the browser.
14. Phoenix- Video Download, Private & Fast Browser
---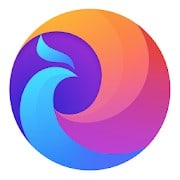 The excellent definition of this browser will be a great video downloader browser in the play store so far. Phoenix is your best web browser for Android to download any type of video media or any large files. It will provide you with a download speed of 30% plus from your regular browser. Also, reduce loading time and let the app work freely from lagging.

Important Features
Consider the android app as a smart video downloader with a built-in video player for the best watching experience.

 

This browser got accessibility over your android phone to manage the downloaded media and files.

You can create a shortcut pin post of any page on the home screen of the browser.

Phoenix Browser got an option of a speed dial list to make quick access to your regular-based websites.

 You can import your google synced history, information, and other stuff easily by sign in to the google account.
15. Ecosia- Tree & privacy
---
Ecosia is a great alternative search engine with a unique motivation. It doesn't have all the exclusive features of Google or other browsers, but many users are still finding it more attractive to use this environmentally friendly android browser. With the common features, it builds with a protective privacy system. The main theme of this browser is to donate up to 80% of its profits to plant more and more trees.

Important Features
It doesn't give a variety of options on the search engine but still, put a lot of effort into that.

Makes a monthly publication of a financial report so anyone can follow up on the share of profit how it is paying off.

It is not a money-buying browser to use, but it is one of the great initiatives from the founder of these android apps.

Ecosia browser bases on the chromium system to give you an intuitive browsing experience.
16. Orbot- Tor for Android Browser
---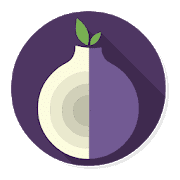 One of the leading and a free proxy giving internet, Orbot browser is the best browser for Android. This one is a personalized android browser with the best protection gestures. When there is a threat to face, automatically shut down the devices forcefully without removing the data and closing the taskbar.

Important Features
Helps to maintain a private internet connection from your browser with a private setting.

This free VPN can use from any country or state, and there are no bindings regarding this app.

It has a great feature of Firewall protection and limits the ads and pop-ins to distract the users.

Orbot is a free and open software for any form of network to access safely.

For any confidential business or job and other relationships to maintain, it gives relief from any sub-trackers.
17. Orbitum- Web Browser
---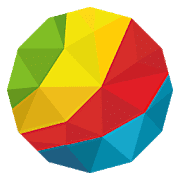 To get rid of the annoying traffic of the internet, this upgrowing shows its magic. In this browser, you will have the same features as the google chrome beta. It is getting very popular with the flow of trend for its unique shining designs and themes. It considers the regular features but provides a flash speed of the internet.

Important Features
It has a smart multi-task bar with the option of customizing theme bars and toolbars.

An automatic built-in ad blocker that always protects you from fraud and scam messages.

It has quick access and automatic searching suggestion options with an easy navigate option.

This browser doesn't ask for any special requirements to install and run on any android devices.
18. Via- Fast & Light Browser
---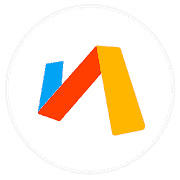 Some internet users love to resize and customize the icon or home page theme according to their tastes and preferences. For all that crazy lover of creative people, this a perfect platform. You can customize every inch of the home page with your following ideas in this browser. Nothing is new in this browser app, but it counts as one of the lightest browsers so far.

Important Features
Get Google and Wikipedia in the quick tab bar, just with the right swipe of your finger.

A great and unique province is the clone tab for any web page in one place.

In this application, the readability mood is a great inculcation update of the Via browser.

This browser helps to save data and stop some engaging websites for better browsing speed by enabling dark mood.
19. Flynx
– Read the web 
smartly
---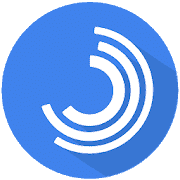 Along with a default browser, Flynx considers as your secondary browser. This app specially builds for online book readers and comic readers. Be smart with your reading style with this browser. It has a great capacity with its online storage also, and you can download any books or articles from permitted websites to store.

Important Features
Eye-catching themes on the web pages to increase reading capability with this gigantic smart browser.

Share links with quick access to any media and save any web page link to share later.

As it is only used to open links and read so easily, you can open links from any media.

It saves your time as you can jump to any news links by simply click from any browser.
20. Tor- Browser
---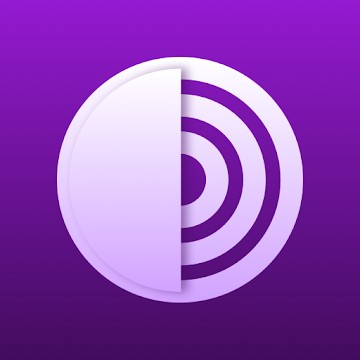 The reason for choosing this browser in the list is that the first mobile browser developed by the Tor Project, Inc. Tor browser keeps checking every data from your browsing history so that no third party can be harmful to your android devices. It gives you the best safeguard tools for your browsing experience. So. there is no worry about using this app.

Important Features
It will provide you with multi-layer functions in encrypt protection without your acknowledgment.

To use a local and private web page, this browser isolates every data output for various checking.

A new feature just gets into the Tor browser. The fingerprints access for more security and protection of your online data.

It keeps the unauthorized trackers' miles away from your online activities by filtering and blocking.
Finally, Insight
---
In this context, we try to cover a list of some rated android web browsers briefly. With the least or last from this discussion, each browser has its unique features and criteria. Some may have great features on streaming speed, or some may develop by the well-protected privacy system, or some may great with the looks. You will find out most of them are free to download from the play store or your default cloud store.
There are plenty of options out there to add an android browser in your list. Considering a couple of things, I may suggest from my personal experience. That Google chrome and Brave Browser are both the most comparable and trustworthy web browsers for Android. The Rest of them are good enough with individual supervision qualities and usages. So, you need to find out what will be the best and suitable for your android phone along with them.