The Windows operating system always has a browser installed, Microsoft Edge (previously Internet Explorer). Although the all-new Edge is quite revamped with many features, most people look for additional web browsers for Windows PC just after booting up their computer for the first time. It's because the default browser doesn't always give the best performance and productivity. Besides, if you use multiple devices with different operating systems, you need to install a cross-platform web browser on Windows.
These days, most browsers come with more or less similar features if built on the same engine. For example, Google Chrome, Brave, Opera, many other browsers are based on the open-source Chromium engine. Hence, their behaviors are similar in most cases. There are some other proprietary engines from different vendors.
Most of them are open-source. No matter what engine your browser uses, the privacy and performance it delivers while browsing on the internet is the most important thing.
Best Browsers for Windows PC
---
The fun fact about the browsers is that they are completely free to use. And the number of options is quite a lot. So, it's always confusing which browser to go for. If you used a particular browser in your previous platform, then you will obviously install that one.
Because my personal recommendation is to stick to a particular browser for a long time to get the maximum out of it, but if you are new and just bought your first computer, then you can follow this list containing the best web browsers for Windows PC curated by our experts.
1. Google Chrome
---
This is the most popular browser out there by the number of users. As the name suggests, the browser is developed by tech giant Google. However, they have made it open for everyone, and it supports many platforms. Google Chrome is developed on the base of the Chromium engine.
On the other hand, Chromium is also backed by Google. And, hence it shares features and aesthetics with the parent. Still, there are some Google services integration features built-in with this for a better user experience. Google Chrome also provides an offline experience for Google Suite that is useful for many users.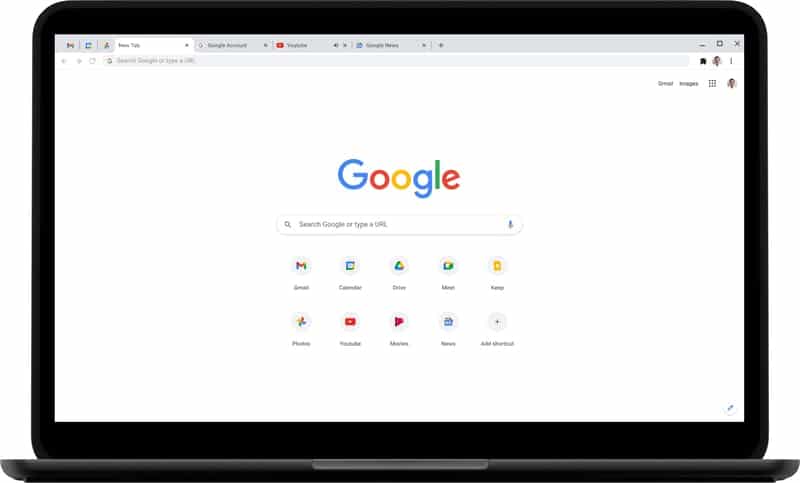 Key Features of Google Chrome
The HTML rendering engine is the fastest out there.
It syncs with Google cloud services and the mobile app.
You can extend the functionalities by using extensions from Chrome Web Store.
This browser supports themes for getting a unique look in the UI.
Chrome Developer Tools is a great feature for web designers and developers.
Pros: The biggest advantage of this browser is the compatibility with modern and heavy websites. Besides, you will get maximum stability and reliability on any device with this browser.
Cons: This bad boy is known for eating up RAM. So, if you are using a low-performance machine with less RAM, it's better to avoid it.
2. Mozilla Firefox
---
Firefox is a veteran web browser for Windows machines. It is being developed and maintained by the non-profit Mozilla Foundation. The browser is open-source, and many community contributions are helping to make this better browser day by day.
Although it is a pretty old browser with many features, other browsers surpassed the popularity over time. But in 2017, the developers brought the biggest update named Firefox Quantum, which made it compete again with the big names in the browser industry.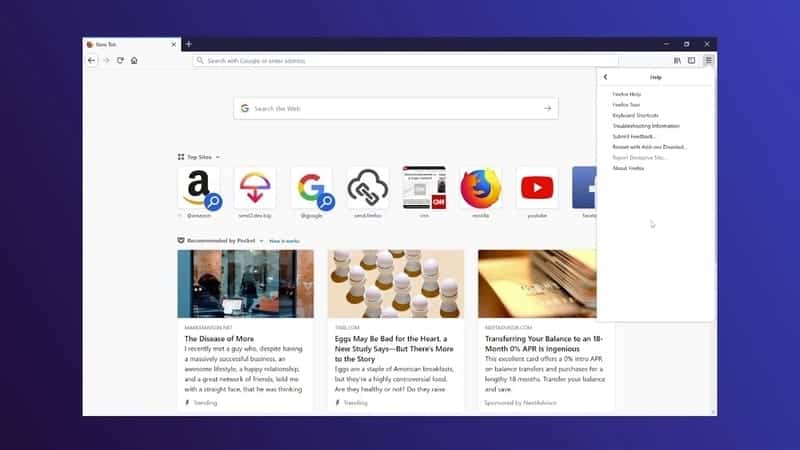 Key Features of Mozilla Firefox
Being maintained by a non-profit organization, you can trust this browser with your private browsing data.
It can block third-party tracking from advertising and social media by default.
Firefox has a large library of themes and addons for extra features.
There is plenty of smart searching features power by advanced machine learning and AI.
The browser footprint is minimal, and you won't see any lags or stutters even in low powered machines.
Pros: Community-supported software has some unique advantages. Therefore, this browser will provide you regular security updates and features that are claimed by real users. Privacy and security are another great strength of Firefox.
Cons: The addons library is not that rich like Google Chrome. Maybe you will geet basic and popular add-ons, but if you use Google services a lot, it will not give you the best experience.
3. Microsoft Edge
---
One of the biggest shame for Microsoft was their legacy Edge browser. It barely brought any improvements over the classic Internet Explorer. Hence, nobody lost the opportunity to mock this miserable browser. However, things have changed to a great extent. The all-new Edge is a powerful browser with the Chromium engine at the core.
Besides, the Microsoft-level optimization for Windows OS made this a pleasure to use. It supports almost all the vanilla features of Google Chrome with some great legacy Edge features.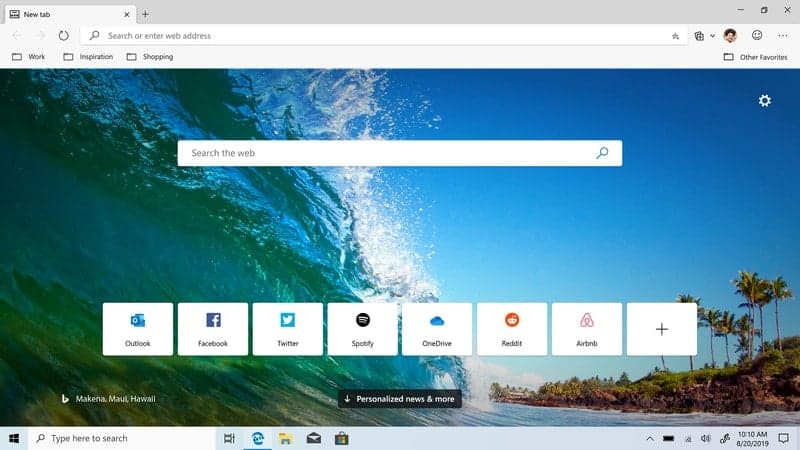 Key Features of Microsoft Edge
It is compatible with almost all the extensions from the Chrome Web Store.
You can select from three different configurations to prevent unwanted tracking.
It has a built-in reader for reading PDFs and other ebooks with many customizations.
Microsoft focused on some enterprise-level security features for use in sensitive organizations.
Although it comes preinstalled on Windows, this browser supports all the major PC and mobile operating systems.
Pros: Perfect integration with the Windows OS itself is the biggest advantage of this browser. So, it will be a great productivity tool that uses a lot of Microsoft services.
Cons: The rendering of heavy websites is not perfectly optimized yet. Since they have changed the rendering engine, it will take some time for it to become perfect.
4. Opera
---
Opera bought a revolution in mobile browsing earlier and gained much popularity. Their desktop browser is not that popular, but it is packed with a lot of powerful features. Just like Chrome and Microsoft Edge, this web browser for Windows is also built upon the Chromium engine. The thing I most like about Opera is its modern touch-friendly user interface.
On top of that, there are some Opera exclusive features built-in that require additional plugins with other browsers. It didn't even compromise the speed and performance for the sake of aesthetics, which is appreciable, indeed.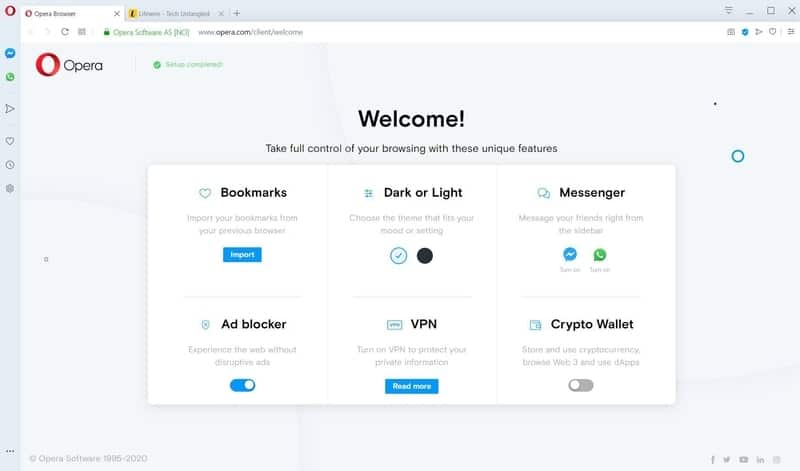 Key Features of Opera
You can access your social media and instant messengers right from the sidebar without extra plugins.
This is a complete productivity package with a newsreader, unit converter, audio player, and a bunch of other handy modules.
Opera provides a free VPN service built-in with the browser that is an extra step for protecting your privacy.
The native Opera addons store is quite large, with optional support for Chrome extensions.
The setup wizard is beginner-friendly, and it makes switching from other browsers quite easy.
Pros: If you care about aesthetics, then this browser is a must pick. Besides, the data-saving feature is a great deal for the users relying on metered connections.
Cons: You will find frequent lags if you keep a few tabs open at the same time. Besides, it is not yet compatible with a large number of popular addons.
5. Brave
---
Brave is a new player in the browser game. Their unique marketing strategy led to huge popularity. But that doesn't mean it is not a good performer. The most interesting fact about Brave is that it blocks all the ads and trackers by default. Therefore, the rendering is super-fast and fluid. As a full-time blogger, I know the pain of ad-blockers.
But they have come with a great alternative. Brave is partnered with many publishers for showing private ads, and thus the users will get rewards through blockchain-based currency. Brave is also based on Chromium, which is a plus point in terms of addon support.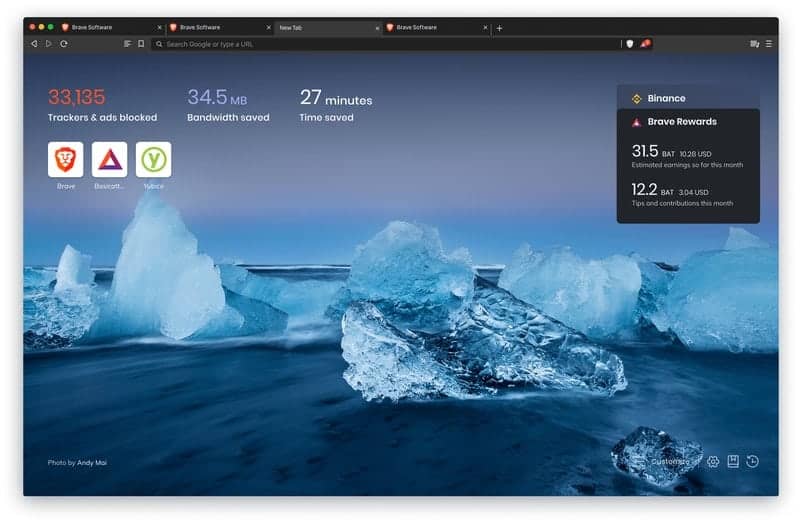 Key Features of Brave
Users can support their favorite creators by using the BATs they have earned by viewing ads.
This browser blocks malicious scripts, annoying advertisements, and disturbing social trackers by default.
It is integrated with the DuckDuckGo search engine for privacy-oriented persons.
Webpages are rendered at least three times faster than other competitors.
Although it doesn't have a native addons store, all the Chrome extensions are supported on this browser.
Pros: Brave doesn't compromise your security and privacy. Besides, it has brought a new business model for supporting creators without showing ads, which are revolutionary indeed.
Cons: It doesn't have any kind of fancy features like applying third-party themes and UI customizations.
6. Chromium
---
This is the mother of many popular browsers like Google Chrome, Brave, Opera, etc. This open-source project is maintained by Google. In fact, Chromium is the Google Chrome with the vanilla look and trimmed features. Then why use Chromium? Well, this is for the most advanced users who care a lot about privacy and love to take control of every aspect.
Since it is loaded with the basic features, this browser runs faster than everything else. On top of that, if you are a developer, you can create your very own browser for Windows systems based on Chromium.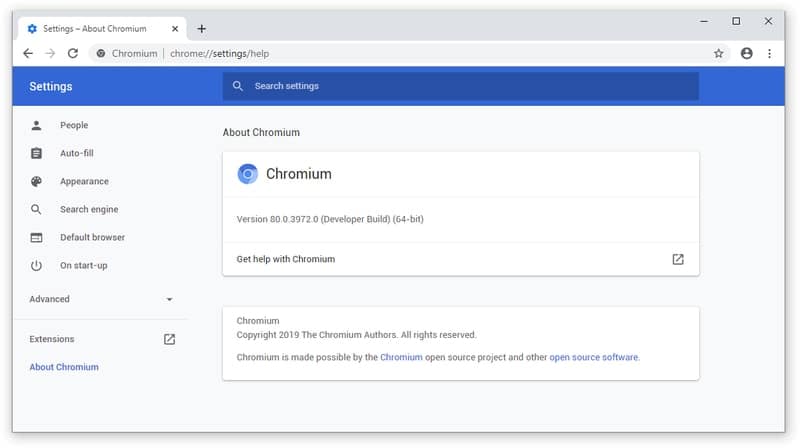 Key Features of Chromium
This browser updates daily, and you will get new features earlier in Chromium.
There is a great opportunity for the developers to contribute and make this even better.
You can sync your settings and info using the personal Google account.
Chromium is not bloated with unnecessary features and proprietary trackers.
It supports unsigned extensions that are not published on Chrom Web Store.
Pros: Freedom is the only thing that led Chromium ahead of other browsers. Besides, the developers and enthusiasts love this for being so flexible.
Cons: It doesn't support proprietary media codecs and drivers out of the box. Even the builds aren't stable and not suitable for use in organizations.
7. Vivaldi
---
Vivaldi is yet another popular browser for privacy-oriented features. The main aspect of this browser is its flat user interface based on material design. Also, the layout and positioning of the elements are unique and intuitive.
At first, I was a bit skeptical about its performance and overall features. But after using it for a while, it removed my misconceptions. This browser is really capable of using as a daily driver. On top of that, it is based on Chromium, and all the chrome extensions can be installed without any hassle.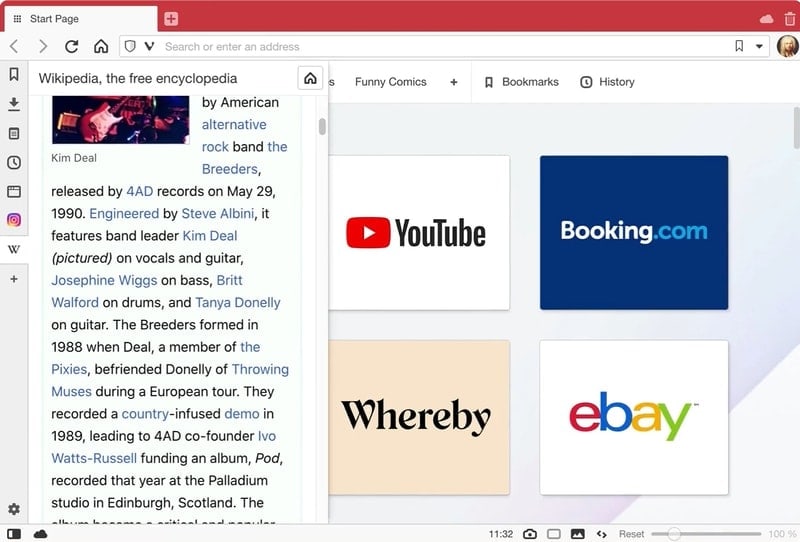 Key Features of Vivaldi
You can stack multiple similar tabs for quicker switching. It has even built-in features for hibernating tabs to keep the RAM free.
The UI layout is a bit uncommon, but it is designed for better user experience and productivity.
This browser can sync with Razer Chroma and Philips Hue products for adding a whole new dimension of customizations.
You can sync all your bookmarks and data within multiple devices through end-to-end encryption.
Web capture, calculator, notes, picture-in-picture tools can be accessed right from the browser.
Pros: This browser took a unique approach for delivering a fast browsing experience along with modern handy features. So, it can be a great browser for browsing streaming sites and social media.
Cons: Some people might face problems while using this browser for the first time because of the unique layout.
8. Tor Project
---
This is called the browser of hackers because of military-grade security. So, if you are serious about your privacy and don't need any fancy features, then this one can be your pick. The power of this browser is the onion routing. This is a technique for encrypted anonymous communications among computers.
Tor Project is maintained by open-source contributors from all over the world. It is built upon the Gecko rendering engine developed by Mozilla. So, the features and functionalities are somewhat similar to the Firefox browser with additional protection.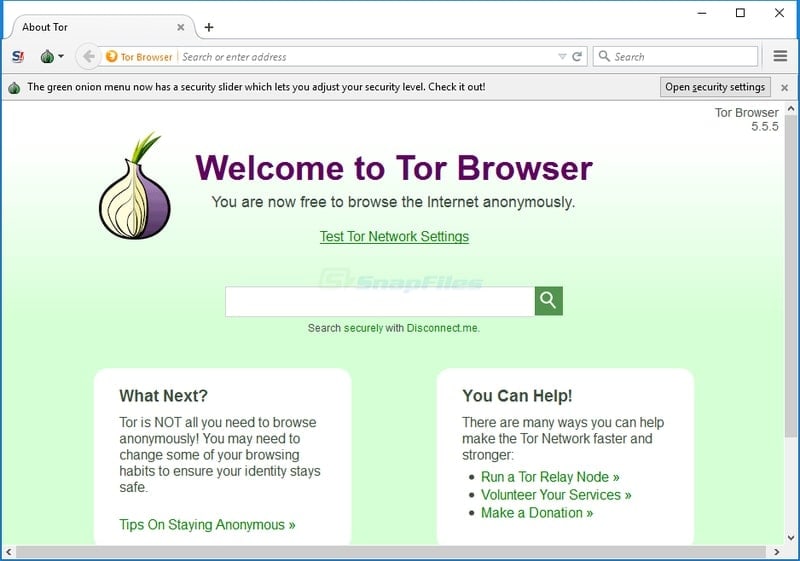 Key Features of the Tor Project
It supports installing add-ons that are compatible with Mozilla Firefox.
You can bypass even if the Tor browser is blocked by your ISP.
It sends traffic through at least three different servers, and hence it is more secure than a typical proxy or VPN.
Tor browser for Windows machines runs well even with a weak CPU and less RAM.
It blocks third-party browser modules that are threats to your online privacy.
Pros: Online activists can be benefitted from this browser by keeping themselves anonymous. On top of that, government officials can rely on this browser for protecting sensitive information.
Cons: Tor browser is slower than typical browsers because the traffic has to travel a longer route.
9. Torch
---
The Torch is a media-oriented browser for your Windows PC. It has built-in features for downloading torrent files as well as some other handy features. Still, the browser is pretty light, and the installation footprint is tiny.
It features a free music player for streaming audio, a video player, and even a media extractor tool to save media from any website. Although people can use this for promoting piracy, which is concerning, it will be useful for many users who use browsers mainly for media consumption.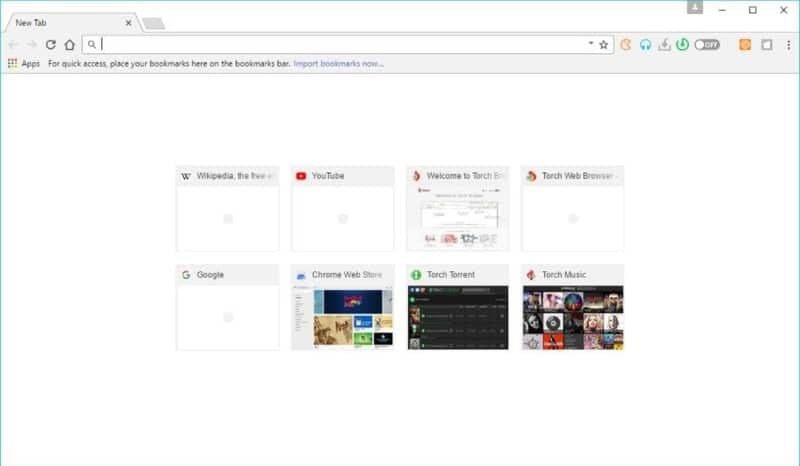 Key Features of Torch
It runs smoothly even on computers having just 128 MB of RAM.
The default download manager is great for accelerating the download speed.
You don't need any kind of extensions to extract audio and video files from a particular website.
Built upon the Chromium bae, it delivers fast and reliable performance.
You can tweak the torrent downloader by setting up custom speed limits.
Pros: Playing audio-video and a hassle-free downloader are the most important aspects of this browser.
Cons: Torrents are mostly related to pirated content, and the media grabber might threaten the content creators in many ways.
10. UC Browser
---
This is yet another free browser for Windows machines straight out of China. After hearing this, some of you might get scared thinking about your privacy. But from my personal experience, I can say this is quite a reliable browser. UC Browser is currently owned by the Chinese tech giant Alibaba group.
Their aggressive marketing and advertisements are indeed annoying. But this browser provides great features with a faster browsing experience, which impressed me a lot. On top of that, it is loaded with powerful built-in tools that will reduce the use of additional plugins and software.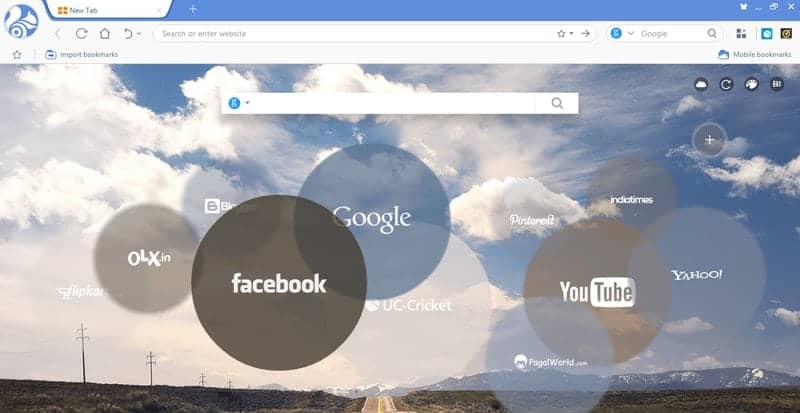 Key Features of UC Browser
The download manager is the fastest out there, supporting concurrent connections.
You can download videos from social media sites without additional plugins.
The user interface has a modern vibe with additional theme support.
Files are organized beautifully inside the download manager, including torrents.
Compatible with popular web apps built for the Google Chrome browser.
Pros: The built-in data saver and handy features made this a popular browser among the young generation.
Cons: The developers monetize this browser with aggressive ads, which are very annoying sometimes.
Our Recommendation
---
Choosing and recommending a browser for Windows PC is not that easy. It all depends on what kind of features you are expecting on a browser. If you really want a smooth browsing experience with a large extension library, I would suggest you stick with Google Chrome. Otherwise, Microsoft Edge is a great default solution. If you are very serious about your online identity, then the Tor browser is what you should choose.
Final Thoughts
---
Browsers are the gateway to connect with the rest of the world. So, choosing the wrong browser can expose your valuable information. Besides, you won't get a fluid browsing experience. However, I can guarantee you that you can choose anything from the above list of the best browsers for Windows PC without any hesitation. You are always welcome to comment below about your favorite browser, telling us why you love it. Happy browsing!