A healthy life has its second requirement, exercise after the first one, a healthy diet. Whether you are overweight or thin, you have to exercise for wellness in your life. And walking the most versatile form of exercise that people of any age are suggested to maintain. But having a regular walking habit is pretty much harder because we cannot count it to check if the goal is completed for a day. Well, if you have an iPhone, you don't have to think anymore. AppStore brought lots of effective walking apps for your iPhone that will definitely improve your walking habit.
Best Walking Apps for iPhone
---
There is no doubt that we got a lot of walking apps on the AppStore. Unfortunately, most of them failed to meet our requirements to get listed here. Basically, we prefer a pedometer facility, heart rate tracking, sleek UI, automatic walking habit tracking, Apple Watch integration, and similar. Here, we have the 10 best walking apps for your iPhone that initially contain all these attributes. Hopefully, you will be able to improve an effective walking habit using these apps.
1. Map My Walk by Under Armour
---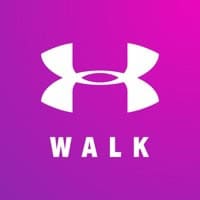 Under Armour, Inc. offers Map My Walk, a flagship-grade walking app for sure. This app is free to access and supports Apple Watch natively. Users will have in-app purchasing facilities within the app UI. This app stands out against thousands of its competitors for its modern and materialistic app design. The accessibility of this app is unbeatable, and it is suitable for people of all ages. Moreover, its connectivity with wearable gears and sports add-ons is flawless.
Important Features
It includes an advanced tracking system with GPS-based map integration for your walking ventures.

The database integrates more than 600 different sports and activities to keep track of your daily activities and overall workout logs.

You will get detailed information about your walking, workouts, calorie decrease, duration, etc.

It shows real-time walking pace, workout intensity, the distance of movement, goal progression, etc.

It allows syncing with other supported 3rd party apps and popular sports gear with ease.

You can easily share your progression data on social platforms and check your nutrition intake using MyFitnessPal in conjunction with this app.
Pros: The data accuracy and details are top-notch. It also comes with a huge community-based social platform where the users can interact with each other.
2. Step Younger +
---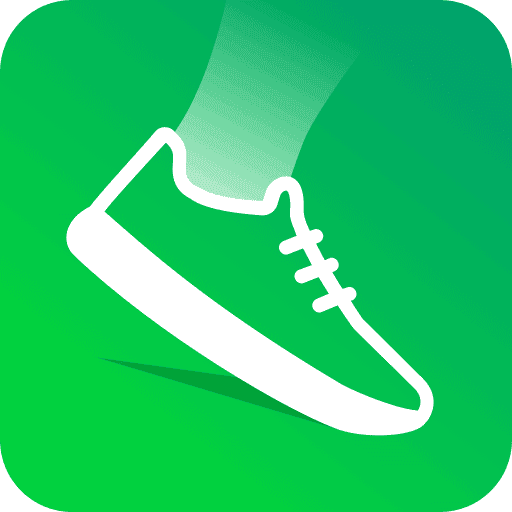 Once you start walking for a couple of weeks, it will turn into a habit. And to make it easy and effective, you can also use Step Younger +. It is also a popular walking app for your iPhone, and you will have all the features of a pedometer here, and it will show you all your walking statistics clearly. Besides, it will track your fitness activity while checking your walking time, distance, speed, and other details. Furthermore, an excellent user interface will be there for a better experience.
Important Features
A huge community of this app will initially be connected with you to motivate you to walk more and be active.

This app will show your heart rate and walking time condition. Indeed, it will suggest how long and how fast you should walk.

This app also comes with an intuitive design that supports synchronizing with Apple Watch and iPod.

There are different forms of walking goals, and you can make a personalized goal as well.

You can contact experts for additional support and question-answers.
Pros: This app includes a funny and entertaining iPhone game, and with every step you will make, you will get points for the game.
Cons: Some users face synchronizing problems while using this app.
Download
3. Walking Tracker by GetFit
---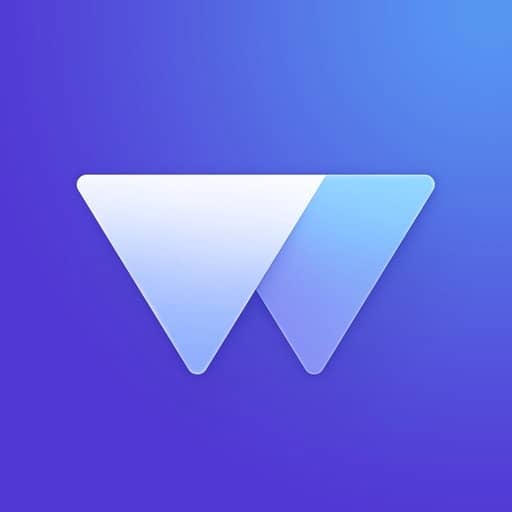 To count how long you are walking and how many steps you have made, you can try an effective pedometer app for your iPhone. Walking Tracker by GetFit aims to help you maintain a healthy lifestyle where you will have a lot of steps every day. You can use Apple HealthKit and synchronize it with this app to use the best parts of this app. A very perceivable video tutorial will also help you use all the functions proficiently. Let's see what's more it will offer.
Important Features
42 club is a community, and it is the newly added feature of this app that motivates you to walk more and regularly.

Tons of helpful walking video tips are also there to help you learn to walk both outside and inside.

You can make a customized and personal walking plan that will work for you effectively.

This app lets you track your walking data with comprehensive data insights.

42 minutes walking plan will also help you maintain good health in the easiest way.

Eventually, this app will keep track of your heart rate and body measurements.
Pros: This app supports Apple Watch integration. Additionally, you can count steps just wearing the Watch.
Cons: Sometimes, this app counts wrong information on the Apple Watch.
4. Home Walking & Exercise‬
---
Bickstar LLC has brought out a very effective fitness app that helps you maintain good health at your home. Eventually, this app is named Home Walking & Exercise. Sometimes, you may not have a situation to go out and walk. YOu can just do it at home. This app will provide all the necessary tips to walk and exercise at home. Besides, it will count your footsteps and make a statistic that will show your progression.
Important Features
This app provides a better guide for an indoor workout plan.

You will get a complete statistic on your progression and activities tracking.

This app will motivate you to follow a better workout plan with tips and suggestions from experts.

A powerful pedometer is here to count your daily steps, and it will also provide a complete analysis of your walk, including time, distance, and heart rate.

This app will also set time for warming-ups and stretching as well.

You will get a special exercise plan for reducing belly fat, building muscle, and so on.
Pros: An inclusive GPS tracking function is available here that you can indeed use to track your walk on the map.
5. 5K Run – Walk run tracker
---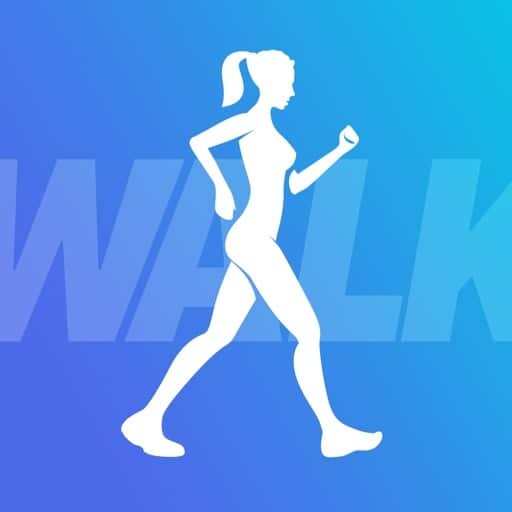 If you agree that walking is the best part of the exercise and want to try a walking app for your iPhone that even covers all other home exercise facts, I have another option for you. 5K Run will be a very effective solution that will be your virtual coach for sure. You can set a schedule and plan for your workout session and walking time with this app, and it will notify you in time about it.
Important Features
Voice trainer will always remind you of important commands while running or exercise.

There is a professional 5K plan and all details about it. You can initially follow the plan for a better result.

Synchronizing this app with the Apple HeathKit is easy too. You will eventually get more features combining these tools together.

Also, you can set up your own schedule and run accordingly for a better walking experience.

Just integrate this app with your Apple Watch. It will automatically track all your steps and related health factors as well.
Pros: This app will provide you with a better music experience while you are walking or running. Eventually, you can customize a personalized playlist with your favorite songs.
Cons: Some of the users complained about the notification sound that isn't loud enough.
6. Walking Tracker ‪.
---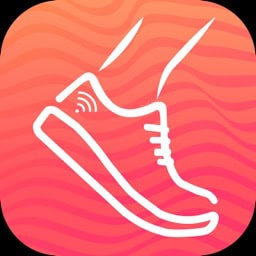 Counting your step is the best way to improve your walking habit. Walking Tracker is really a good option if you want to count your steps and learn other details regarding your daily walk. The sleek UI of this app is the best p[art, and I cannot avoid this part anyway. Though this app is specially designed for iPhone, you can use it on your iPad and MacBook if you manage to connect them with your Apple Watch.
Important Features
You can check your BMI and get a statistic of your body measurement.

There are endless tips for a healthy lifestyle and walking plan.

This app will count all your steps in a day and analyze them regarding your daily calorie intake, body weight, and other facts.

This app is integrated with Apple Watch, and you can keep track of your steps and heart rate with the watch.

You will get a notification on the exact time you made a walking schedule.
Pros: Besides working as a walking Tracker, this app will provide you all additional information on real-time weather reports. Eventually, you can use the inclusive GPS tracker too.
Cons: Sometimes, the progression history is erased for no reason.
7. Walk Workouts & Meal Planner‬
---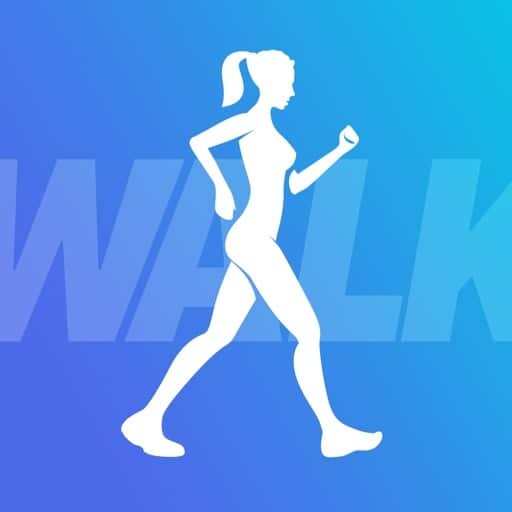 For those who want to keep themselves physically fit but fail to do rugged exercise, Walk Workouts & Meal Planner can be the best option for sure. Certainly, this powerful walking app for your iPhone has all the basic features to track your walking and make the training more smooth. Similarly, It will give you tips and tricks to cheer you up while walking. Besides, this app comes with different goals and boasts weight loss for around 4 weeks for overweight candidates.
Important Features
The app will give you a training plan according to your fitness level.

You will get motivational audio-cues to speed up your exercise.

A progress tracker will help you check your burn calories, speed, elapsed time, and other data.

Here, the Water tracking tool will help keep you hydrated, and it helps to resolve your health issues.

You can discover routes and reach subtable paths for walking with a GPS route tracker.
Pros: The app offers detailed post-training and innumerable tips for both walking and a healthy lifestyle. Besides, you can track all of your data in Apple Health.
Cons: The whole system doesn't support playing music or any verbal instruction.
8. Walkmeter Walking & Hiking GP‪S‬
---
Walkmeter Walking & Hiking GP‪S‬ doesn't only work as a working tracker but also serves as a personal trainer. The app has a very user-friendly interface along with that it helps to keep track of hiking, skiing, cycling, running, and so on. Also, you can design training plans in your style. Besides, the app doesn't require any username or password. Furthermore, you can enjoy live tracking with your friends and share the work -out data on social media.
Important Features
You will be able to track bike speed, bike cadence, bike power, and heart rate with a sensor.

The app shows traffic maps along with Google Maps. Also, it keeps the record of temperature and Weather.

To get acknowledge maps, graphs, pages of stats, just swipe over the stopwatch.

It has come with a barometric altimeter that measures locations distance like ascent and descent.

Your years of workout data will remain safe in your iPhone, and it updates your latest data in iCloud.

Here, HealthKit helps to measure your heart rate and connect with biometric data.

The app imports and exports GPX, TCX, CSV, FIT, and all of these formats help to get GPS track, each track point, etc.
Pros: You can use Siri and command for a start, stop, lap or even ask for statistics. Also, The app supports text speech, so the messages speak to you automatically.
Cons: Due to error, sometimes shows incorrect mileage and pace.
9. StepBet: Walk, Get Active, Wi‪n
---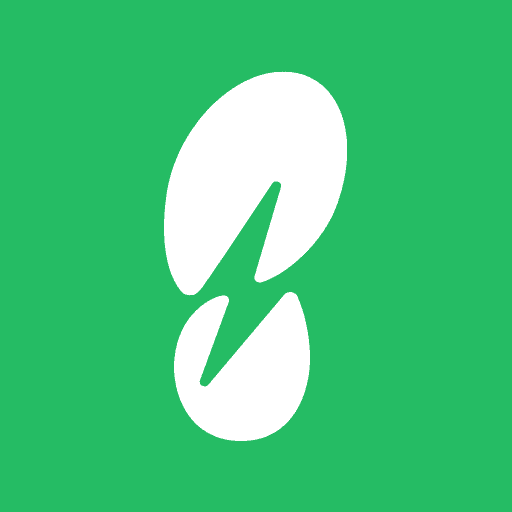 StepBet is a great free-to-use walking app for iPhone developed by WayBetter Inc. This app can be a perfect companion for any active individual who intends to track down their movements. Moreover, this app is designed so that the users will be encouraged to reach their daily walking goals without having any second thoughts. Users can bet money on the walking goals on a daily or weekly basis using the built-in tracking mechanism. The overall UI is very smooth and accessible too.
Important Features
It features custom goal-making within the app.

The history panel is full of relevant details and walking activity data.

Users will get ready to use tools just after installing the app and sync it with the Apple Watch and other supported sports gears.

It offers a very addictive app ecosystem and offers game-like activities for keeping the users motivated in their walking goals.

This app is great for diabetic patients, obese individuals, amateurs, sports enthusiasts, professional athletes, etc.
Pros: This app is suitable for all types of users, no matter the age. Its data accuracy and responsiveness are unbeatable.
Cons: Some minor synchronization issues are visible with additional gears.
10. Walking to Lose Weight‪.‬
---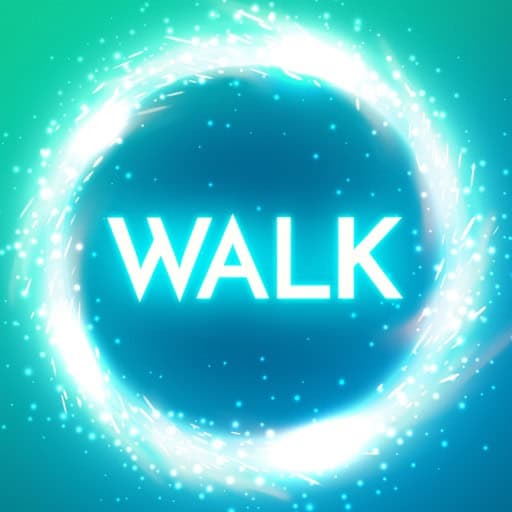 Here, we have reached the last recommended walking app for today. It is on par with the other apps and even better for its emphasis on weight reduction. Walking to Lose Weight offers a very user-friendly app interface, and people of all ages can operate it without any issues. Moreover, you will have the opportunity to get training plans from experts and important advice from renowned fitness professionals. Find out more exciting features of this active lifestyle app in the following section.
Important Features
All the features are well presented, and the touch responsiveness is top-notch.

It shows an effective workout plan of short time sessions.

This app also includes advanced meal plans that make your weight loss goals and walking activities more fruitful.

It also shows walking speed, speed per minute, movement distance, and much more.

This app includes training plans for all types of users, whether experts or beginners.

It comes with a built-in calorie counter and a comprehensive guide for different physical activities and bodyweight exercises, and running and walking.
Pros: It includes fitness metrics technology to measure body weight and improvements over time. This app supports Apple health app sharing facilities and all the perks of family sharing for unparalleled accessibility.
Our Recommendations
---
Out of all these pedometer apps for iPhone, I personally used Walking Track by GetFit for a couple of years. And I was quite satisfied with it. But when I start researching for more apps to form the list, some apps really move my mind. From my perspective, Walking for Weight loss will be the best option if you are planning to lose your extra body weight just by walking. Besides, StepBet and Workout & Meal Planner would be the best if you are looking for an all-in-one walking and fitness app.
Finally, Insights
---
You must notice that there are walking apps for your iPhone of different categories. There are apps with pedometer facilities, a home walking schedule, a completely exercising plan, and a walking plan for losing weight. So, to improve your lifestyle and make it a little bit healthier, you should start following an app from the list right now. However, don't forget to share this content with your friends who need to have such an app in an emergency. Thank you once again for your endless support.