Wallpapers are like the dress of your device. It doesn't matter what kind of devices you are using, and if it has a beautiful wallpaper, it will look very appealing all the time. However, if you are an iPhone user, you may have to face a deficiency of wallpapers anyway. But there is no need to think about it. You will get a lot of wallpaper apps for iPhone available in the AppStore.
There are even many apps that are completely free to use and contain wallpapers with very high resolution and HD quality. Besides, you can find your favorite wallpapers and save them to use anytime.
Best Wallpaper Apps for iPhone/iOS
---
For any iPhone users, a Wallpaper app is one of the most important needs. So, app developers have launched tons of wallpaper apps. We didn't get impressed by most of the apps because of the low-quality wallpapers and too narrow storage. But we get some apps that are worth your time.
They update new wallpapers regularly, and the storage is quite huge. So, we make a list and add the essential details you may need to select one to install. So, check out the 10 best wallpaper apps to get incredible wallpapers for your iPhone.
1. Vellum Wallpapers
---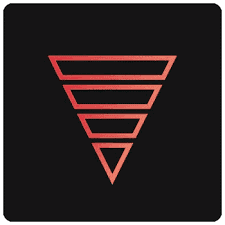 First, you should get introduced to Vellum Wallpaper. When you learn about this beautiful iPhone Wallpaper app, you will definitely wish to try it. It is just a huge collection of normal and live wallpapers. You will find tons of wallpapers from different categories and with a very satisfying resolution.
So, you can change your device's wallpapers every day to give it a new look. Well, you can use these wallpapers on both your iPhone and iPad. And the UI of this app is very straightforward. So, I am sure that you'll definitely have a great experience with it.
Important Features
This app adds new wallpapers every day, and to get them, you will need a stable internet connection.

There are different categories of wallpapers based on themes, genres, colors, etc.

You will get a lot of animated wallpapers, too, in this app.

All the wallpapers come with HD and 4K resolution, and they just fit properly both on your iPhone and iPad.

You can edit wallpapers and save all your favorite wallpapers with only one tap.
Pros: You can change some customizing options like a blur, saturation, clarity, etc., and make your own wallpapers.
2. ZEDGE™ Wallpapers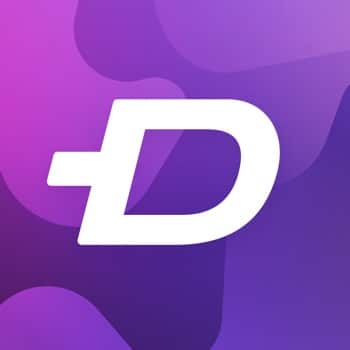 If you are looking for an app that provides you access to millions of wallpapers, live wallpapers, ringtones, notification tones, etc., in one place, ZEDGE ™ must be the best option for you. It is a free app with the option to have premium access. The best part of this incredible wallpaper app for your iPhone is its clean interface.
A list of all the options is there on the right side. And you will get a lot of categories of wallpapers, live wallpapers, ringtones, etc. You can also use a very active search tool to find if you are looking for some specific items. Besides, there are so many functions that will impress you with the first look.
Important Features
There is a folder where you can save all your favorite wallpapers and ringtones.

Wallpapers are categories based on colors, themes, and genres.

The wallpapers of this app come with HD quality and very high resolution.

The one-tap saving option will save you time.

You can directly add wallpapers to your homepage or lock screen without even saving it.

You can share these wallpapers with your friends using different social media.
Pros: This app contains the biggest number of wallpapers and ringtones. And you may not find another app with so many items.
Cons: Most of the popular items are not free to use here.
3. Everpix Cool Wallpapers HD 4K
---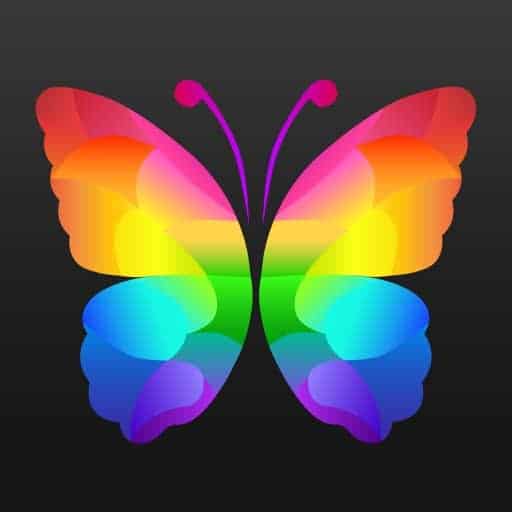 HD and 4K wallpapers always look great on any device. If you wish to decorate your iPhone with such high-quality wallpapers, you can use Everpix Cool Wallpapers HD 4K. Though this amazing app is specially designed with an iPad, you can use it flawlessly on your iPhone, Apple Watch, and even on your Mac.
This app is just full of incredible wallpapers of different categories. There are also a lot of options to customize the wallpapers before you use them. But the best part of this app is the 4K image quality that will definitely blow your mind.
Important Features
Thousands of wallpapers are free to use, and they come with 4K resolution, retina, and HD quality.

Grid view mode with a clean UI will help you explore more wallpapers.

A search bar is also there so that you can find wallpapers of a particular type instantly.

New Wallpapers are added every day, and you can save them to use later.

You can also share these wallpapers using any of our social sharing apps.
Pros: This convenient widget supports Apple Watch, and the premium version is free from commercials.
Cons: You may have to face loading issues still having a stable internet connection.
4. Wallpaper List: Live 4K Retina
---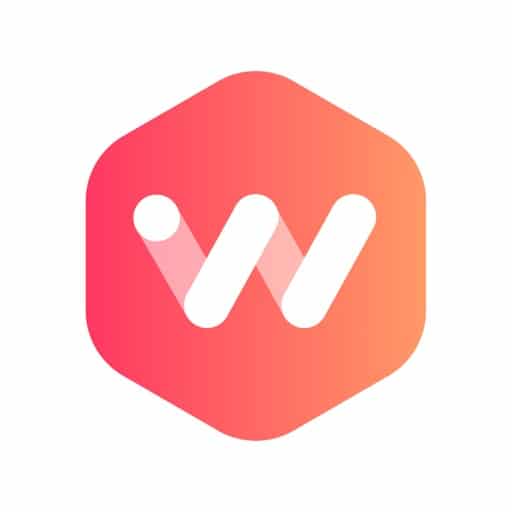 If you are searching for an app that offers hundreds of stunning wallpaper allowing Retina HD quality, then I have something to recommend. Wallpaper List is jam-packed with tons of wallpapers with high resolution and retina support.
A straightforward UI makes this app easy to use, and you can download the live wallpapers in your camera roll. Moreover, the app lets you browse into the different collections to choose an image that gives your phone a remarkable look. Let's see what's more this app will offer.
Important Features
You can put a bookmark on your favorite wallpaper for later use.

This app offers a rich collection of live wallpapers and a large option of iOS 13 stylish background.

The app comes with real Retina HD images.

Each wallpaper comes in a size that will fit with the screen of your device and compatible with all the iPhone versions.

The category list includes realistic worlds such as nature, world life, food, celebrities, and fantasy worlds like Anime, space, video games, planes, cartoons, etc.
Pros: This app won't bore you as it keeps updated themes and backgrounds daily. Besides, there will be hardly any ads to bother you while swiping down.
5. Wallpapers HD for iPhone!
---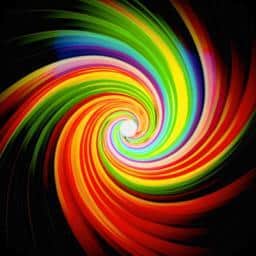 Do you want to give your device a magnificent look? Well, you don't have to worry as "Wallpapers HD for iPhone!" has come with all the significant features along with massive amounts of collection. This wallpaper app for iPhone offers wallpapers on nature, the fantasy world, animation, celebrities, and the trending collection to bring a huge change to your phone. And I am pretty sure that you will never get bored with this as there are even options to search and reach your favorite wallpapers instantly.
Important Features
This app permits you to rate and share the wallpapers on any platform.

The app not only includes high quality but also provides retina screens and vibrant wallpapers.

You can view and download your favorite wallpaper on your device.

For each device, the app offers customized based wallpapers.

Although no worries because it is completely safe for iOS devices.
Pros: You can resize a wallpaper to fit any of your devices with a few taps only.
Cons: Some users are annoyed by too many ads that pop up while running the app.
6. Wallpapers HD for iPhone, iPod, and iPad
---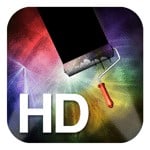 In courtesy of StuckPixel, Inc., Wallpapers HD for iPhone, iPod and iPad brings numerous wallpaper collections for you. All these gorgeous wallpapers are available in HD quality and Retina support. The app offers not just wallpapers but also lock screens and live wallpapers. All you need to do is make sure that your device has photo access.
So that you can experience the beautiful downloaded wallpapers on your phone; also, this app has its own artists team to work for you. This app allows more than six members in the family sharing setup when you want to share with your family members.
Important Features
You can view and save any wallpaper of your choice using the app.

If you are looking for a specific type of wallpaper, you can search here.

The app lets you download and use the wallpapers on your device.

It helps you to sort out by popularity, recency, all-time, or simply random.

You will be able to personalize the wallpapers for each device.
Pros: Using this app, you can share wallpapers with others via different social sharing apps. Plus, you can crop the full-size images to fit the screen properly.
Cons: This app doesn't contain so many themes.
7. Suret Wallpapers 4K & HD Theme
---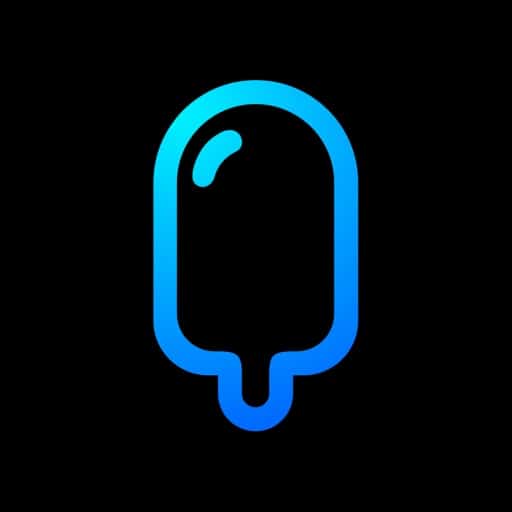 I have another popular wallpapers app for iPhone to recommend if you are looking for something free again. Suret Wallpapers 4K & HD Theme is the one I want you to get introduced to. Here, you will find unlimited pixel perfect wallpapers. You can choose wallpapers in retina and standard resolution. Both home screen and lock screen facilities for the wallpapers are available in this app.
You can also get the Suret Wallpapers app in several languages like German, Spanish, Arabic, Russian, etc. Furthermore, you will get a bunch of filters for your wallpaper. Additionally, you can customize a lot of features in the wallpapers. You can also check some more details to learn more about this app.
Important Features
There are 11 different categories: Earth, Redmoon, Universe, Skyscrapers, Fun, and more.

The blur tool lets you create a smooth blurred background with your wallpapers.

You can check out the new arrivals every day and stay updated with the contents.

This app helps you to make monthly calendars.

It will let you navigate the recent tab for the latest wallpapers.
Pros: You will get special wallpapers for different seasons, occasions, and holidays. Additionally, you can keep an eye on the popular list of wallpapers.
8. Papers.co Wallpapers HD
---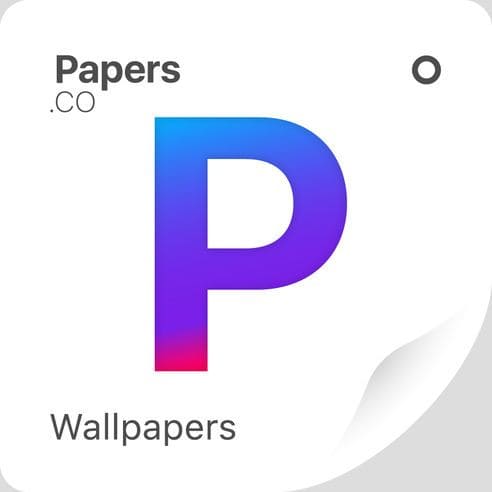 Let's check out Papers.co Wallpapers HD. This is one of the popular wallpaper apps for iPhone or iOS device. It is free to access and works flawlessly on iPhone, iPad, and iPod touch. If you want an ad-free environment, you will have to pay in the in-app purchase section. This app also supports the Family Sharing facility for extended accessibility of up to six members. It offers a very beautiful UI and minimalistic app design. Furthermore, it does not consume much system resources. The following attributes will encourage you more to get it on your iPhone.
Important Features
Over half a million users use this app and love it.

This app provides a variety of wallpaper collections from numerous genres.

It supports all types of display formats with easy download and settings facilities.

An advanced search panel is integrated within the app.

Top-level designers and photo experts provide a vast collection of high-quality wallpapers.
Pros: This app offers a very fast and responsive app interface. Users will get new content daily.
9. Wallpapers
---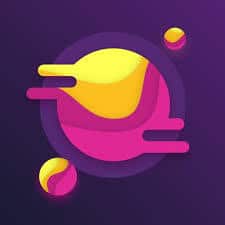 Gorilla Technologies offers "Wallpapers," which is designed for iPhone. It is an excellent source for high-quality wallpapers for iPhone users. You can download the app for free. The touch responsiveness within the app very fast. You will find all types of wallpapers of your choice. The wallpapers fit the screen of the devices almost all the time. The users will have to get the subscription packages to unlock all the premium contents.
Important Features
It does not run in the background and utilities a very limited amount of system resources.

Users can easily download the wallpapers on their devices.

This app includes Family Sharing amenities for wide accessibility.

It comes with fantasy, entertainment, game, anime, artists, and many other types of wallpapers in its collection.

The database of the app gets regular updates that are picked by professional artists and photo editors.
Pros: It supports almost all the models of iPhone, iPad, and iPod touch. The UI supports dark mode without any issues.
Cons: The subscription packages might seem forceful.
10. Live Wallpaper for iPhone
---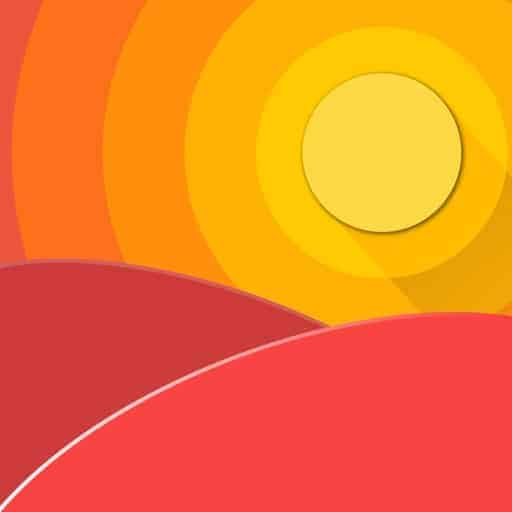 You can now animate your device with beautiful live wallpapers. For that, you have to use Live Wallpaper by Loi Nguyen Van. And this is the last recommendation for today. However, with a very simple user-interface, this app will let you enjoy numerous live wallpapers of different categories.
There are also tons of still wallpaper that you can set on your homepage. Besides, this app is very lightweight and will update automatically. So, you will get new wallpapers continuously. Additionally, the quality of the wallpapers is satisfying with high-resolution effects.
Important Features
These wallpaper support both on your iPhone, iPad, and Mac.

There are different categories, and you can explore wallpapers from your favorite category.

Easy saving options will save all your favorite wallpapers, and you can use them anytime.

There are different types of lock screen mode available too.

It is a completely free app without any option for in-app purchases.
Pros: The app management adds new wallpapers every week to keep you updated.
Cons: You can't use the live wallpapers if the device is in low power mode.
Our Recommendations
---
You have learned about the 10 best iPhone wallpaper apps already. Almost all of them are free to use without the premium version. But I think you don't need to buy the premium version anymore as these apps provide a sufficient amount of free wallpapers with satisfying quality.
However, if you want to know which app I would select for myself, definitely, I would go for ZEDGE ™ or Vellum. If you only need wallpapers, Vellum or Wallpapers List can work well. But you have to use ZEDGE ™ if you prefer getting ringtones as well. But one thing I can assure you that none of these apps will disappoint you anyway.
Finally, Insights
---
You want to change your device's wallpaper; you don't need more than a minute if you have the right wallpaper app. But it will give your device an instant new look. So, stay happy with new wallpapers and, thus, an appealing phone display with these 10 best wallpaper apps for your iPhone.
Don't forget to inform us about which one you will try or if you have tried before. Also, share your experience of using these apps with us too. And share this content with your friends who are looking for some incredible wallpapers too. Thank you for your endless support.