Busy parents who have to work outside cannot properly give time to their kids. The smart device is the only means of companion, most of them have. Research says that around 75% of kids under the age of 8 are using mobile phones or other smart devices as a source of entertainment. But nowadays, the internet is full of inappropriate content for kids. And that has become a fact to worry about the parents. A parental control app for Android can be a solution in this case. Generally, it is a kind of security app that blocks sites with inappropriate content and also provides lots of helpful features for the parents.
Best Parental Control Apps for Android, You Can Rely on
---
This kind of app provides lots of security features and even lets you monitor your kids' devices. So, you will learn about their activities on the devices and also provide safe browsing for them. You can find a lot of parental control apps out there. But all of them may not be appropriate for you. We have checked the following apps and can assure you that they won't disappoint you. All of these apps are easy to use and provide the most features.
1. Kids Place – Screen Time & Parental Controls
---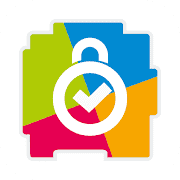 Kids Place is specially designed for the parents who kept worrying about the children's activity on the device. With this app, you can manage the time limit for your children and even block any website with inappropriate content. And if they insist on using your phone, you can initially select the apps for their use and restrict access to other apps as well. So, Just launch the app on your device, and when you hand it over to your child, it will be automatically installed on their phone.
Important Features
You can apparently activate the block option. And this won't let your kid purchase any paid apps or buy games on your device.

This app disables all wireless signals and doesn't allow your kid to use unwanted functions.

You can also set a timer to the screen to manage their phone usage.

This app cannot be bypassed through Google settings and deleted either.

After launching, you need to set a PIN, and it is indeed not possible to exit or delete the app without it.
Pros: The app will give you 24 hour 7days support. Moreover, You are allowed to use this app on multiple devices using the same account.
2. Google Family Link for Parents
---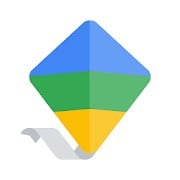 You must have faith in Google LLC, right? Then try Google Family Link for Parents. It is a multifunctional parental control app for Android. This app will help you set digital ground rules even if you are not at home. For that, you can simply use your smartphone and check whatever activities your kids are doing with their smartphone or other devices. You can also create a Google account for your kids using the Family Link function suitable for kids' usage.
Important Features
This app lets you manage all the apps they are using remotely with your smartphone.

You can view the app activities and learn when and how they are using the available apps on their devices.

Worries about your kid's screen addiction? It eventually lets you set a timer for the screen of the devices as well.

With a GPS tool, you can check out the location of your kids.

You can disable the use of some apps that you don't want your kids to use.
Pros: It is one of the most used parental control apps that is also recommended by teachers. Additionally, it helps you manage your kids' purchases on Google Play.
Cons: This app cannot secure the use of the internet if you don't disable the particular apps anyway.
3. Parental Control App & Location Tracker – FamiSafe
---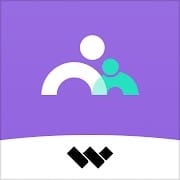 Parental Control App & Location Tracker is another powerful and secure app that you can also try. The app is loaded with all the excellent features, and you can certainly keep your kid safe from any harmful uses of the device. Likewise, you can limit the screen time, track the location, website filtering, game blocking, and monitor other functions too. Besides, it will keep their activity history so you can manage their watchlist and block the unusual sites as well.
Important Features
You can initially keep an update about how much they have spent their time on TikTok from its history.

This app will notify you if the kid tries to install or uninstall any app.

Even if the kid tries to open any game or block any app, it will alert you before doing so.

You can eventually fix a certain screen time for daily or weekly usage of the device.

The app will send an instant notification if it finds any suspicious pictures on the kid's phone album.
Pros: This secure app automatically detects Facebook, YouTube, Instagram, Twitter, WhatsApp and detects any unusual keyword in other apps. Additionally, it keeps the record of driving time, speed, and hard braking, and thus you can be aware of their bad driving habits as well.
Cons: It doesn't update locations very often.
4. SecureTeen Parental Control App
---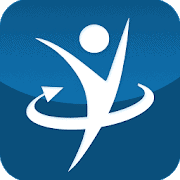 Secure Teen Parental Control App for your Android device has come with almost all the solutions to keep your kids safe from unusual content from the Internet. The app monitors and filters all the web activity, and it also keeps the information about their location, messages, phone calls, and so on. Besides, it will have a record of their online activity on the device as well. Also, this app helps your child to have the best usage of online media without engaging in any inappropriate sites.
Important Features
You can initially monitor all the call details and the message they've been receiving or sending.

The app also allows you to set a timer on your child's device screen.

You can eventually keep track of your child's Facebook activity, and it will notify you about any inappropriate posts or friends.

If they use any app that is not permissible, you can lock it with the app blocker feature.

All the contact that is saved on their device will be automatically restored to your account.
Pros: You can easily track your kid's location with this app. Eventually, the app will grant you an online control panel, and you can be sure of your child's safety.
Cons: The app requires updates very often, and often it crashes.
5. Safe Browser Parental Control – Blocks Adult Sites
---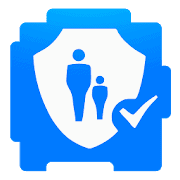 Safe Browser Parental Control will keep your worries away when you hand over the device to your little ones. It is no wonder it is one of the best parental control apps for Android that includes web filter settings and ensures safe browsing. Surely, the app is quite reliable as the porn blocker block smart will successfully prevent all the accessibility to adult content. Moreover, the safe search engine helps to create a custom whitelist or blacklist for websites at your convenience.
Important Features
You can apparently set your own web filtering rules and configure web browsing UI.

The app gives access to the settings with the Kids Place Pin.

The app also blocks any hosting virus, phishing or spyware, and all gambling websites.

It doesn't give permission to access weapons, gun violence, or any online gaming.

You can eventually manage the social networking sites, dating, or media streaming through its settings.
Pros: The app is very simple and runs smoothly. Besides, it keeps a record of your kid's activity, so you can track it whenever you want.
Cons: The Grown ones won't have access to some websites too.
6. Parental Control & Kids GPS: Kaspersky SafeKids
---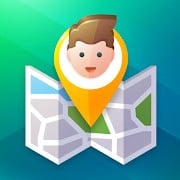 Parental Control & Kids GPS works great on blocking harmful sites and managing the content for safe browsing. This protective home security app allows you to set the time limit on the screen so the kid won't be too addicted to the device. Besides, it will locate your kids on a map so you can understand if they are in danger or not. In addition, you can monitor the battery level, so before turning it off, you can keep the touch with the little ones.
Important Features
The app blocks all the violence and adult content and helps your kids in safe searching.

You will also get options to block bad YouTube search requests.

You can eventually check the YouTube search history and look at their activities.

The app will constantly give you a real-time notification, and you can know what the kids are up to.

After signing in, you need to use one single account for all your installations.
Pros: You can mark a safe area for your kids to stay from the map. Moreover, The app will notify you in an instant if it finds any online suspicious behavior.
Cons: The GPS tracker increases the wastage of Battery power.
7. Safe Family – Screen Time & Parental Control App
---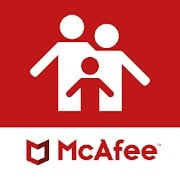 A creation from the world's leading security software company, McAfee, Safe Family is one of the most powerful parental control apps for Android. This app will help you bring the virtual world of your children under your control. With it, you can control almost all the things that your kids do on their smart devices. Besides, this app won't drink lots of juice from it. The following features will provide you with more information about this app.
Important Features
You can restrict internet usage for your kids with a simple click and select the categories of sites they can visit on the web.

Apparently, this app lets you grant or block individual apps on the device of your kids.

It also provides Geofences features that immediately alert you when your child reaches or leaves known places.

You can limit the screen time of your kid's device, which eventually prevents them from using the device late at night or early in the morning.

It initially offers 'App Blocker by category' that can prevent children from using specific category apps.
Pros: A function to promote your kids' good health is the best part of this app that lets you prevent blue light. Moreover, it features Uninstall Protection which stops kids from uninstalling this app from their device.
Cons: The location functionality may not be completely accurate every time.
8. Norton Family Parental Control
---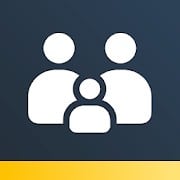 The next one is Norton Family Parental Control which is also from a renowned security software organization, Norton. This all-in-one parental controlling app is straightforward to use and extremely useful to monitor and limit every single activity on your kid's device. In addition, this app can smoothly run on almost all Android devices, including very older Android versions. And you need no experience of using similar apps to use it properly because of its excellent UI.
Important Features
This app lets you control the remote learning environment of your children, which eventually helps them focus on their studies.

Apparently, you can block unnecessary sites for your kid so they can't visit those sites when you are not there.

You can also see which app they are using right now and which one they are downloading on their device. Additionally, it lets you restrict them too.

It initially lets you spectate the search history of your child's device.

You will be notified via email whenever your kids try to visit blocked sites or apps.
Pros: Your kids can send a request for access to blocked sites or apps through this app. Again, you can instantly lock your kid's phone via this app to prevent them from using it.
Cons: Need to purchase for enjoying all facilities of this app.
9. FamilyTime Parental Controls & Screen Time App
---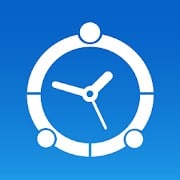 This list of the best parental control apps for Android cannot be fulfilled without FamilyTime Parental Controls either. This powerful app provides you with complete control over your kid's phone. It also lets you remotely limit or block almost all activities on that phone. Moreover, it has a handy user interface with user-friendly treatment. Keep reading to know more about this app.
Important Features
It provides a feature called 'SafeSearch', which initially lets you filter out certain category sites.

You can easily monitor your kids roaming by monitoring their location, and it also notifies you when they enter or leave marked areas.

Apparently, this app also features co-parenting that eventually lets you share the parenting power with another.

It also shows your kids' position with the speed limit, so you know if they are overspeeding.

You may block any app on your kid's phone and can block freshly installed apps automatically.

It provides a report about phone usage so you can silently monitor your kids.
Pros: Your kids can send SOS alerts with a simple click on their phone to immediately alert you with their GPS position and notify you about their troubles. Also, you can set daily screen time limits on specific apps with it.
Cons: GPS location may be wrong sometimes.
10. Kids Zone – Parental Controls & Child Lock
---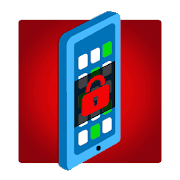 And the final option is Kids Zone, and it is another best option on the list. This amusing app lets you access almost all the things on your child's phone. From the notification bar to their location, all can be controlled with this friendly app. And you don't eventually need their phones directly, but you can control it remotely just using your phone. Additionally, it can be translated into various languages to make everything much easier for you.
Important Features
You can limit the screen-time of your kid's device through this app.

It apparently lets you prevent, limit and filter internet browsing for your children.

You can also control an unlimited number of devices individually with this app.

It re-locks your kid's device automatically if they reboot it.

You can eventually block kids from phone-calling & texting if you want.

This powerful security app also lets you stop apps from being uninstalled by your kids.
Pros: You have the power to block kids from reading their device notifications. Moreover, It shows a countdown to remind the left screen time to your kids.
Cons: You may suffer much if you forget the pin/passcode of the app.
Our Recommendation
---
Well, it's time to share our narrowest recommendation that will help you come out of all your confusion on what to try. To say it honestly. All these 10 apps are nearly compatible in providing their best. Among them, Kids' Place, Google Family Link for Parents, and the SecureTeen Parental Control app are the best in terms of UI, essential functions, and free access.
So, if you are not sure about which one to try first, you can undoubtedly go for any of these three apps. I am sure you will realize how helpful these apps can be for busy parents.
Finally, Insights
---
Providing a safe area to explore should be your first and foremost responsibility for your kids. And if they like to use a smart device for entertainment, making sure a safe browsing and experience is only possible if you use the best parental control apps for Android. So, share with us about which app you are using and how it works. Also, wait for us till we come with another content with something new. Thank you for your support and time.