For so many reasons, especially for official purposes, we need to record our conversations with others. Sometimes, keeping records of a call is so important that it works as evidence of their words. However, the iPhone includes a stock recorder and just being happy with that isn't possible anyway. However, if your works and other perspectives need you to record calls frequently, you should try out the best call recorders for your iPhone. Some app developers launched recorder apps with so many facilities that will really help you. However, if you want to learn about such apps, then you are just in the right place.
Best Call Recorders for iPhone
---
The best call recorder app for iPhone should have some particular features. It should have a user-friendly UI, and easy one-tap recording option, an auto-recording option, easy sharing functions, backups, and similar. So, we checked all the basic features while making a list of the best apps.
Indeed, finding 10 perfect apps was near to impossible. Because there was so much unworthy trash, and they even call themselves the best in recording calls. However, I am not saying the apps We have checked and listed here are 100% perfect.
They also have some issues. But after checking so many apps, we found them the best among all others. So, let's check out the brief details of these apps and select one to give a try.
1. Rev Call Recorder
---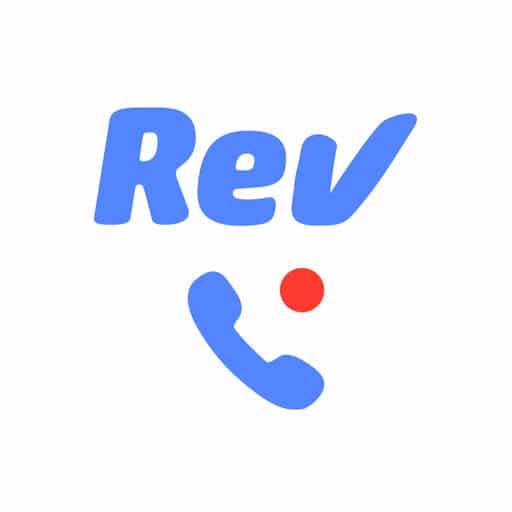 The first app is Rev Call Recorder that I want to recommend. With this app, you can record the incoming and outgoing calls only in one step. You can work with this app anywhere, whether you are taking interviews of any public figure or handling any emergency business meeting, or recording your class lectures.
However, this handy call recording app for your iPhone will simply provide the best user interface. Therefore, the app guarantees to record as many calls as you want. Indeed this app performs the best for content writers, podcasters, journalists, and other professions too.
Important Features
The app allows you to merge the calls while recording, and only you need to press the 'merge call' button.

You can enjoy high-quality recording along with playback options.

This app permits sharing the recording through Email, Facebook, Twitter, and other social media.

You can keep a backup of the recording in Google Drive, Dropbox, or iCloud to avoid any clunky situation.

You can search recorded files by their date, time, phone number, and similar.
Pros: There's no time limitation for the recording, and this allows you to record as much as you prefer. Again, fear not because the transcript service is trustworthy, and you will receive it after the call with an email.
Cons: You may have to face trouble as the Outgoing calls do not have the accessibility to any international call.
2. Call Recorder App
---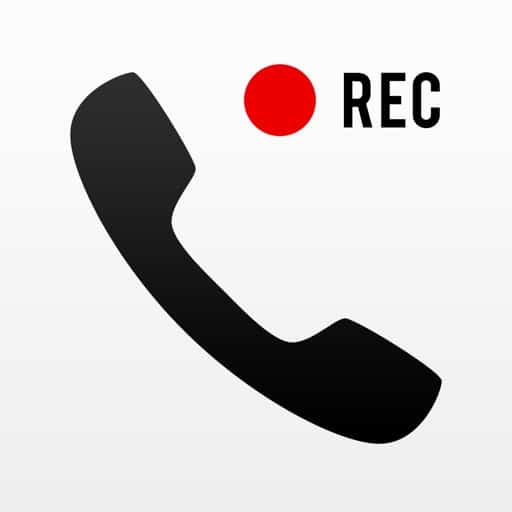 If you are searching for an app that will provide you with easy access to record incoming and outgoing calls, then I have an excellent choice for you. Call Recorder App is a handy tool to keep the recordings of any important conversation. Plus, you can start the recording with a few clicks at any place, any time.
It doesn't even require an internet connection either. Therefore, you don't need to worry as it offers an infinite number of recordings. A high intuitive interface of this app will help you to make the best usage of it.
Important Features
The app allows you to access the recordings right after the call ends.

You can share the recorded conversation on any device via any of your social sharing apps.

This app includes the carrier's conference call feature, and a single tap will take you to merge into the calls.

To identify the recording without wasting time, you can simply put a label to it.

The app provides the accessibility to export your recording in any app or online platform.
Pros: This app provides very active customer service, and you can organize the files in different folders.
Cons: A beep sound can make the other person aware that you are recording the call.
3. TapeACall: Call Recorder
---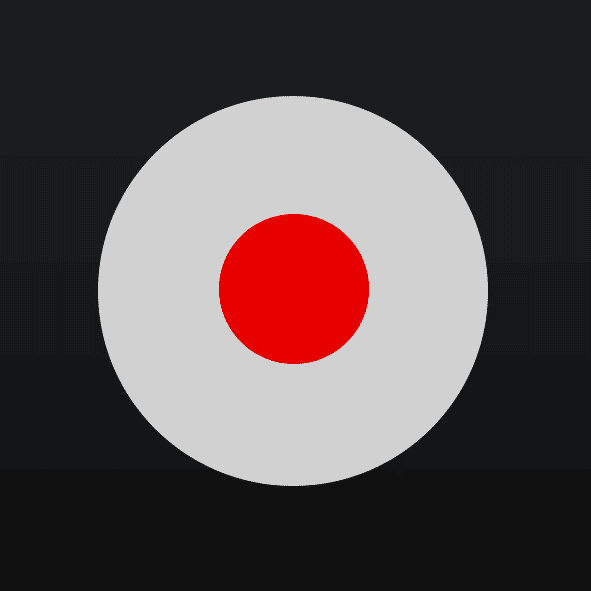 People often get in trouble for recording a call, especially in a long conference call, and have difficulty dealing with any serious matter. To get people out of this problem, Epic Enterprises has launched TapeACall, One of the most reliable and free call recorder apps for iPhone.
This app offers a bunch of facilities, and you will never miss any important details of any phone calls as you can keep a record for as much time as you want. Besides, customer service will never let you down since you will deal with real human beings. Therefore, you can enjoy playing recordings in the background.
Important Features
This app permits you to record as many calls as you want, and you can transfer them to another device.

Just after declining the call, the app gives you access to the recordings.

You can download the recording on your computer and upload it through Google Drive, Evernote, Dropbox.

The app enables to turn the recording files into Mp3 and send it through Email.

You can share the recordings on any online platform such as SMS, Twitter, and Facebook.
Pros: You can put a label on your recordings to find them easily. Additionally, push notifications will help you to reach the recordings.
Cons: Sometimes, the buzz noises make it hard to record any conversation.
4. Call Record NOW
---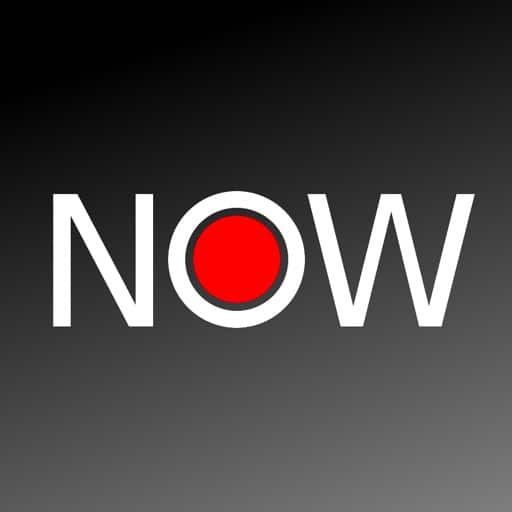 Recording the incoming and outgoing call is super easy with Call Record NOW. This app lets you share your recording, and all you need is a few seconds to record and verify the person. Therefore, the call-in numbers for recording are only available in major English speaking areas.
To record any call, the first thing you need to do is tap the start button, and as soon as the recording arrives, it will let you know with a beep. Furthermore, there will be a + icon to add any person or record the call. In fact, the service of this app is flexible, and you can make great use out of it.
Important Features
The app gives permission to pause, playback 10, or forward 30 seconds to specify more details.

You can playback, and it allows 0.5, 1.5, or 2x speed in call recording.

This app lets you play the record within the speaker, earpiece, or even AirPlay.

The merge icon will help you to connect in both calls.

You can share the mp3 of your recording through email, iMessage, Cloud, Dropbox, Google Drive.
Pros: You can keep a backup of your recordings with iTunes or iCloud for safety. If any recording isn't necessary for you, don't worry; just simply tap the delete button.
5. Phone Call Recorder – ACR
---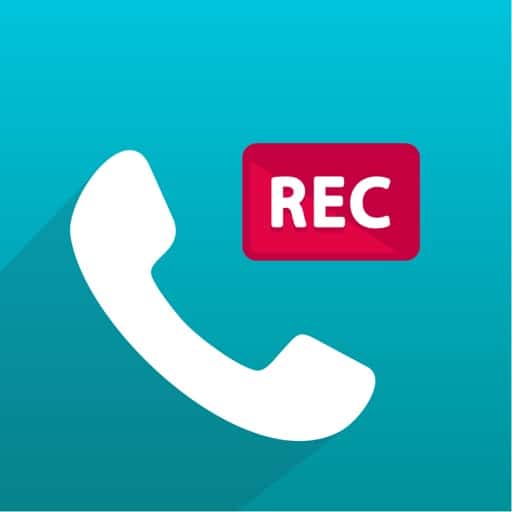 I have another popular and reliable Call recorder for iOS that you shouldn't miss either. Phone Call Recorder, ACR is a full-featured app with a lot of facilities. With this app, you can record all your important calls. In fact, you can record as long as you want.
If you need to download any recording on your computer, all you have to do is email it yourself. Then, you can download it as mp3. Moreover, The app maintains clear recording quality with an intuitive, user-friendly interface. Again, you can replay the recordings. Also, if you have any queries, they provide good customer service through email.
Important Features
There is no limit to incoming or outgoing call recording. You can also record international calls too.

When you no longer want a recording in your saved items, you can simply delete that just with 2 taps.

You can share the records, and you will share via iMessage, email, Facebook, Messenger, Twitter, etc.

The recordings tab will show the latest recordings right after finishing calls.

Renaming and editing a file is super easy with this app.
Pros: The recorder allows you to record and store video calls without any limitation. Besides, you can save recordings to iCloud, Dropbox, Google Drive, etc.
Cons: After merging calls, you may hear a long beeping noise that the other person will hear.
6. Call Recorder plus ACR
---
Do you need to record your business meeting and other important calls? Well, Call Recorder Plus ACR is here to get you out of your worries, ensuring the best service. I can say it is a very clean and reliable call recorder for your iPhone that will give you the advantage of recording the incoming and outcoming calls without paying any single penny.
Also, the app will notify you right after any incoming call is accepted and starts recording. Besides, a simple interface will help you to take control of this app. Still not impressed, you can look over the following features to learn more about this app.
Important Features
There's no time limitation of recording the call, like you can record the call as much time as you want even if you can continue the recording for one hour.

The app downloads all the recordings on a telephone in a couple of seconds, and all depends on the internet speed and extent of the conversation.

You can share your downloaded recording with other applications and devices.

With *AIFF and *wav format, you can easily share from recording windows.

This app is tested in all the major

European countries, so the service is best in major English speaking countries.
Pros: It is a very lightweight app, and it doesn't require an internet connection.
Cons: Sometimes, if the service number doesn't respond, it takes weeks to recover the service.
7. ACR Call Recorder – for iPhone
---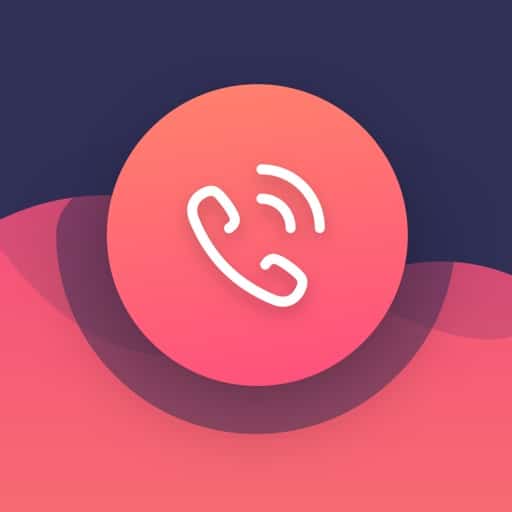 Well, I have another option for you if you really want to have the best quality sound with a call recorder for iOS. ACR Call recorder is one I want to recommend this time. This app is well known for its very simple user interface and clean sound quality.
Additionally, it is free to use, and you can enjoy some premium facilities by paying only a few bucks. However, there are actually not so many options other than the basic call recording functions. That's why you will find it easy and quick to record a call initially.
Important Features
It will save all the recordings by date, time, and phone number.

You can easily organize the recorded files in different folders.

Just one click is okay to record a call and to select an accidentally recorded call.

This app lets you record incoming, outcoming, and international calls.

You can also record calls when you are offline. Additionally, quick audio recorder editing functions are available here too.
Pros: This app offers speech-to-text recording functions in over 50 languages. So, you can record your class lectures and keep them as texts.
Cons: You can't record a call secretly as the other person will get a beep sound when you start or end recording.
8. Auto Call Recorder
---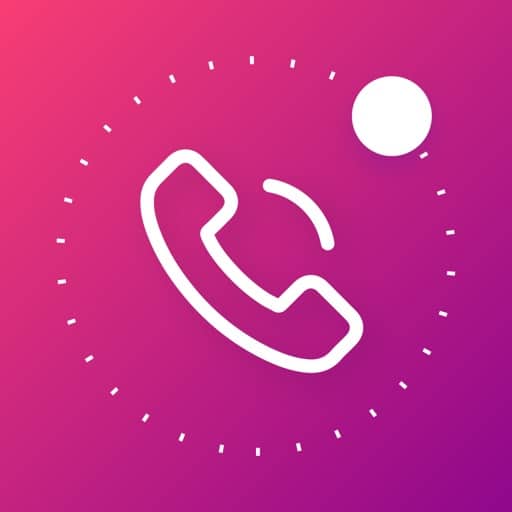 LQL Studio also brought another popular call recording app for the iPhone that can meet all your demands of call recording facilities. Auto Call Recorder is a very handy and light recorder app that anyone can use. With just one tap, you can start recording your calls, whether incoming, outgoing, local, or international.
Also, a stable internet connection is not required to record any call, and you can find all the recorded files in this app. Want to know more about this app? Here are more details that will make things clear to you about this app.
Important Features
A reliable app with a very clear sound and voice recorder.

You can record calls using your Apple watch using this app.

This app lets you upload all the recorded files in Dropbox and Google Drive.

It is a free app with optional in-app purchases where you can buy weekly, monthly, and even yearly subscriptions.

You can organize and edit all the recorded files very easily.
Pros: Using all your social sharing apps like Email, iMessage, Twitter, Facebook, you can share these recorded files.
Cons: Auto recording mode is not available in this app.
9. Cally – Call Recorder ACR
---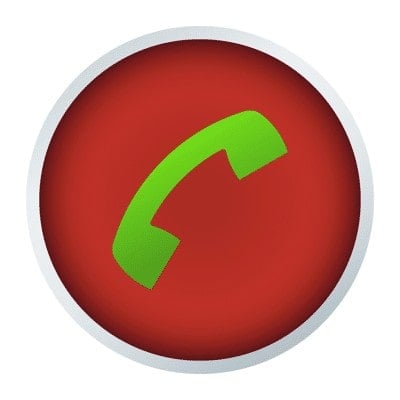 Ivan Tokarenko brings Cally a very competitive call recorder for iPhone. It gives free to download access to all users and requires subscriptions to get full features with unlimited access. It is a very straightforward app and does what it is made for.
Users can record their important conversations over the phone on demand without any limitations. The user interface is very modern and minimalistic. Users will like it's super smooth touch responsiveness even in heavy usage.
Important Features
Users can record both incoming and outgoing calls without any limitations.

This app record calls in high-quality audio files.

It provides flexible subscription plans, which is helpful for the common users.

This app offers multiple file format selection facilities for users' convenience.

Users can share their call recordings on social platforms and numerous apps without any issues.
Pros: It comes with a very familiar UI that is suitable for all types of users. This app does not consume excessive data.
Cons: The subscription packages might seem a bit overwhelming.
10. ACR Phone Call Recorder
---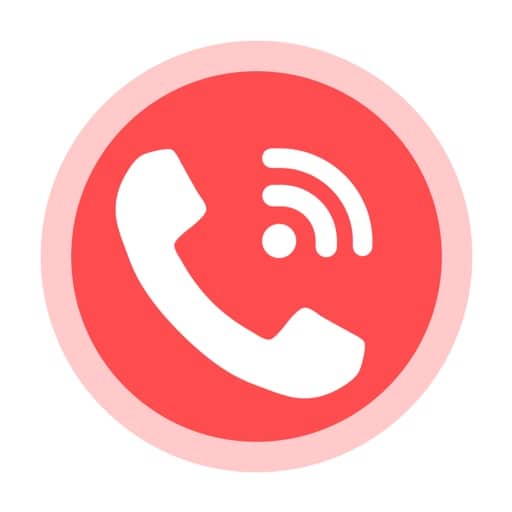 Finally, Tu Hoang Anh brings ACR Phone Call Recorder, designed to work flawlessly on iPhone. It is also compatible with iPad and iPod touch. This app automatically records phone calls if the users permit it to do so. It is a call recording app that does all the basic operations to give the users the best possible audio output.
Users can download it for free but to use it properly requires access to any of the available subscription packages. Moreover, the UI is very familiar, which makes it highly accessible to all kinds of users. It does not put any extra stress on the device at all.
Important Features
This app provides one-tap call recording facilities.

It does not require any extra setup processes; moreover, it works instantly after installation.

The operations are very fast and efficient without any decrease in the audio quality.

Users can use this call recorder on both local and international voice calls.

It offers convenient options for managing and saving the recorded files.

This app supports dark mode and does not consume much battery power.
Pros: This app comes with flexible packages for all types of users and certainly at affordable rates. It offers advanced sharing capabilities with native support for popular apps and emails.
Cons: Some users did not like the operations of the app.
Our Recommendations
---
You must see that all the apps are not without any failure. The beep sound makes the other call holder aware that the recording is the most common failure that the developers cannot fix or upgrade. However, it won't be a matter when you really need it.
You can try Rev Call Recorder if you don't need to record international calls. But Call Recorder Apps and Phone Call Recorder will perform the best regardless of any kind of calls from anywhere. So, if you are confused about which call recording app for iPhone to try, you must get your answer.
Finally, Insights
---
It is always a good idea to record a call when the information is important or needs a piece of evidence. And now, you have a better idea about the best call recorders for iPhone. If you need to record calls so frequently, I think you shouldn't waste a minute and select one to install. I don't think any of these apps will disappoint you.
Still, you can share any issues if you get with us. You can also give us an idea about other call recorders that you think better than these 10 apps. For staying with us this long, we are always grateful to you. Thank you.