Gnome Shell, basically known as a graphical shell in Linux, provides the advantages of switching windows, changing fonts, and icons, launching apps, and controlling your notification. Sometimes we need to customize the Gnome shell, which is difficult for us to change. This article will show the easiest ways to customize various icons, fonts, mouse cursors, etc. So, let's see how to do that.
Gnome Tweak Tool
For full customization of the Gnome shell, the Gnome Tweak tool is very effective. It provides many options to customize all the icons, extensions, and windows. First, you have to install it on your Linux. You should open a terminal emulator to install it if it is not installed.
sudo apt-get install gnome-tweak-tool
Appearance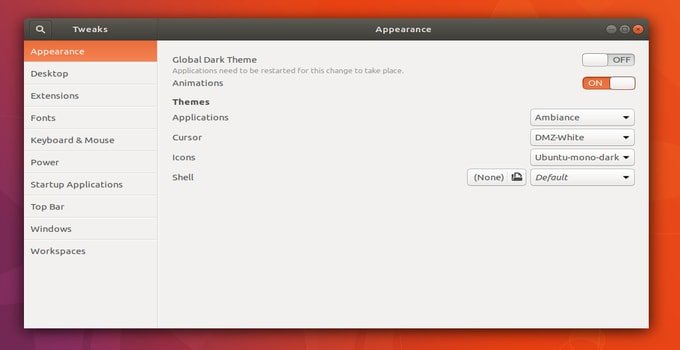 Appearance is very useful and offers an easy option to customize the Gnome shell and desktop environment. You will easily find this option on the left sidebar of the Gnome Main Tab. Before that, you must install the Gnome Tweak Tool to use the "appearance" option, as you will have control over it.
GTK Theme
A customize theme obviously makes your skin awesome. You will probably find some best Gnome shell themes. Every theme has its own customized option. However, you can manage your themes from the Gnome Tweak Tool.
You can easily change the theme interface from the tweak menu, as the drop-down menu provides for changing GTK+ Themes. So when you select the theme, Gnome-shell will successfully transform your Gnome Desktop Environment into something really beautiful.
Gnome Shell Theme
GTK theme is a part of Gnome Desktop, but it is not the solution for changing your Ubuntu desktop theme. Gnome shell has also got the attention besides the GTK theme.
There is a default theme on the Gnome shell, and it is known as the Adwaita theme. This theme is not exciting at all, although it is an ordinary theme.
To use the customized theme, you should enable it from the "Extension Tab," as it will allow you to use user themes. So you should go to the "extension tab" and search for the "user themes," then turn the user themes on. Now you should go to the appearance tab and select the "Shell Themes" you previously added. Now Gnome Shell will change your theme and make it more customized.
Icons
It is very easy to change the icon on Gnome Shell. You should go to the Appearance tab of the Tweak Tool. Now search for icons from the drop-down menu. It will encourage you to change the default icons without any difficulties.
Fonts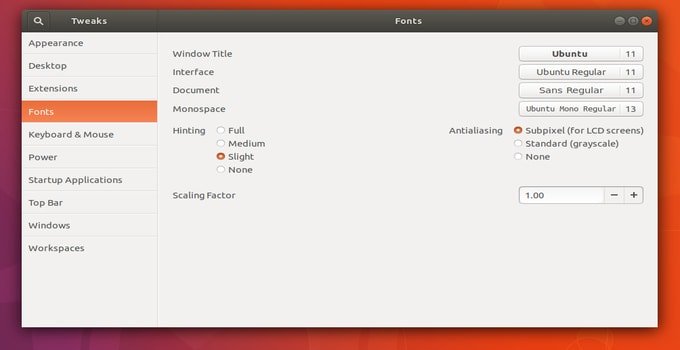 Fonts customization makes your screen gorgeous. Default fonts sometimes look not so good. So you need to change the fonts. However, it is very easy to change the font in Gnome Shell. First, you have to find the "Fonts" menu of the Gnome Tweak Tool. You will get a lot of options from there. You can easily change the Titles font, the Documents font, etc., from the Gnome shell.
Cursor
The cursor mainly makes your screen appearance very beautiful. Do you know there are many colorful cursors available on Gnome shell?  To change the cursor, you should go to the Appearance tab of the Tweak tool. Now click the cursor from the drop-down menu. You will find some awesome cursors from there. Select your best cursors, which will make your desktop much better.
Top Bar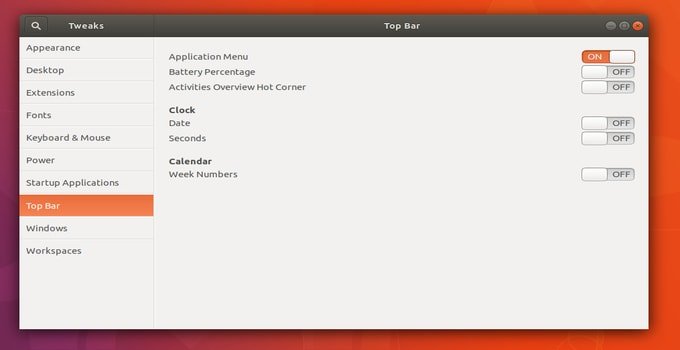 Top bar customization is very easy on Gnome Shell in Linux. You will have a lot of functions there. That said, there are options. If you want to customize it, go to Gnome Tweak Tool, and select "Top Bar". You can easily enable a few settings from there.
You can add a Date next to the top bar, add a Number next to the week, etc. Moreover, you can change the top bar color, display overlaying, etc. That's really awesome. If you want to disable the top bar option, you need to go to the Gnome Shell Tweak menu.
Gnome Extensions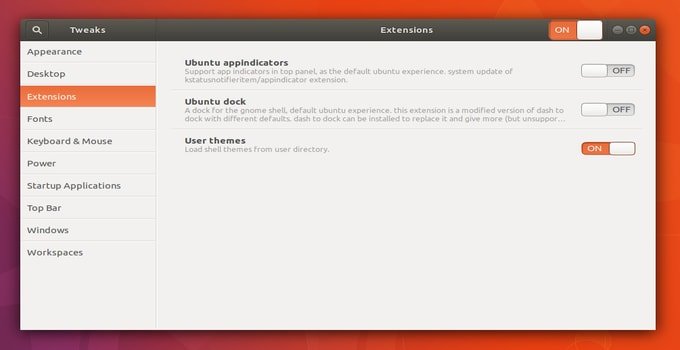 There are many extensions that can be downloaded from the Gnome Extension Repository, which makes your screen much better. The extensions can be easily installed. You will get various screen decoration options from the Gnome extensions. Just select the extension that you want to use. Otherwise, you can uninstall it completely.
Other Effective Settings
The gnome-shell lacks the Maximize and Minimize buttons when you use its foreground. This thing seems to be hazy to the user. However, you can easily fix it by going Gnome Tweak tab. You need to find the Minimize and Maximize buttons for adjustment with the Gnome Shell.
Gnome shell is the best tool to make your Ubuntu Linux desktop awesome. If you find another program replacing Gnome, it will not be a good decision for you. After all, you can easily get a lot of advantages and a better-customized layout using Gnome. So, Gnome will definitely be your best choice.
You have a clear concept of the Gnome Shell on Linux. If you like it, please share it with your friends. Thank you very much.