Big Data in healthcare is performing well. As people of today's day and age, we already know it. Big data is vast and not easily manageable. Alongside other technologies, Big data is playing an essential role in opening new doors of possibilities. Medical data is sensitive and can cause severe problems if manipulated. Data science in healthcare can protect this data and extract many important features to bring revolutionary changes. The recent development of AI, machine learning, image processing, and data mining techniques are also available to find patterns and make representable visuals using Big Data in healthcare.
20 Examples of Big Data in Healthcare
---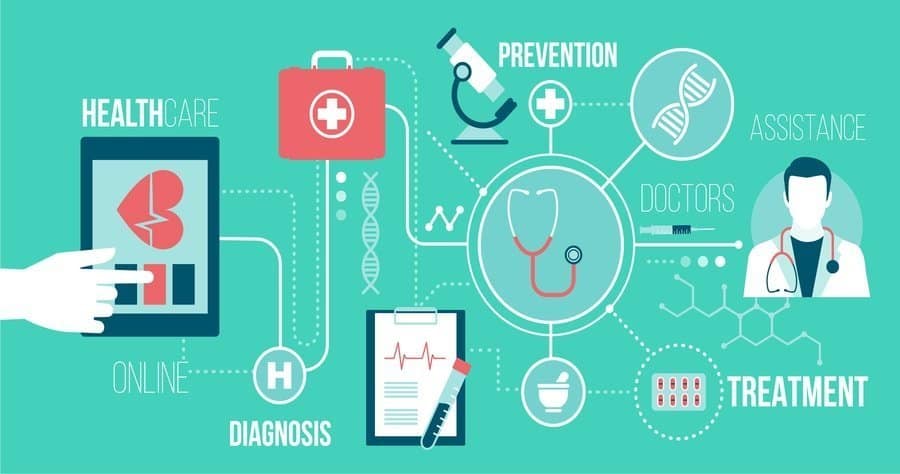 The recent development of AI & machine learning techniques is helping data scientists to use the data-centric approach. Big data in healthcare can be easily applied as databases containing so many patient records that are available now. So let's get started with a comprehensive list of usages and examples of big data and data science in healthcare.
1. Prediction of Expected Number of Patient
---
This application uses machine learning and Big data to solve one of the significant problems in healthcare faced by thousands of shift managers every day. Every year, many patients die due to the unavailability of the doctor in the most critical time. This application enables shift managers to accurately predict the number of doctors required to serve the patients efficiently.
Insight of this application
Helps to find a solution to the problem of predicting the number of required doctors at a specific time.
Using 10 years of records from the Hospitals and apply Time Analysis techniques to measure the rate of admission into the health care organizations.
Focuses on reducing the waiting time for patients and extending the quality of health care services.
Provides an easy to use platform for all type of users, including doctors, shift managers, nurses, and soon.
2. Electronic Health Records
---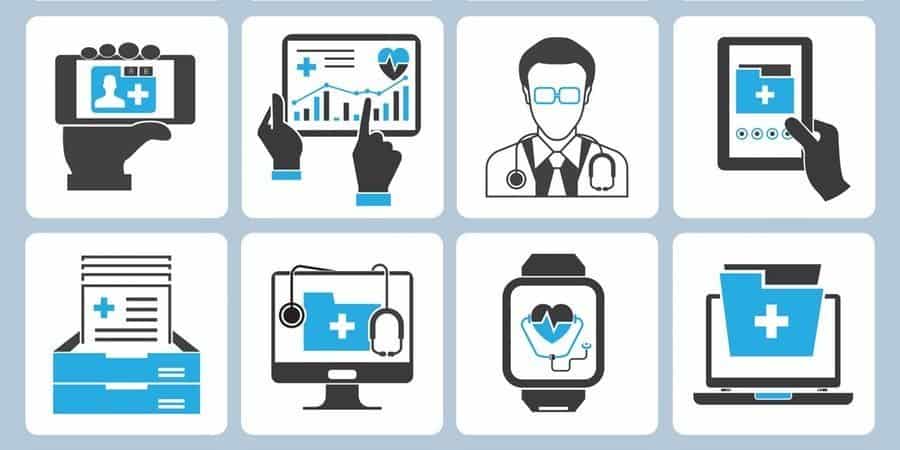 This is one of the best big data applications in healthcare. From the early stages of medical service, it has been experiencing a severe challenge of data replication. Data replication is a useful process of storing data at several systems at a time. This application has identified this problem, found the solution, and become one of the most popular big data applications around the world.
Insight of this application
Aims to make important data of patients that includes medical history and general information readily available to authorized users like health care organizations, government, and doctors.
Emphasizes the importance of keeping data safe and secured to prevent any unauthorized access.
Generates electronic statistical reports containing demographics, allergy history, medical tests, or health checkups of all the patients.
Notifying patients if they require any routine test or if they are not following the doctor's instructions.
Prevent unfortunate deaths by making people able to keep track of their treatment or medicine history.
3. Real-Time Alerting
---
This application is planned to serve the individuals as well as the society to reduce the untimely loss of lives.  It aims to help the treatment of the people even before they start suffering. Many people have died already as an outcome of arriving at the hospital very late. So, this application tracks any patient in real-time and shares the necessary data with doctors so that they can take action before the situation gets critical.
Insight of this application
Uses the influential data generated by Clinical Decision Support software and helps health care providers to decide while generating a prescription.
Collects patient's health data for using to promote social awareness by wearable devices.
All the data is stored in cloud-based storage and analyzed by sophisticated tools. If any irrational activity is noticed, it automatically alerts the related personnel.
When any patient faces any severe conditions due to high blood pressure or asthma, it pushes notification to doctors.
Besides, this application also has a plan to use the power of data science to improve the treatment process for specific diseases.
4. Enhance Patient's Engagement
---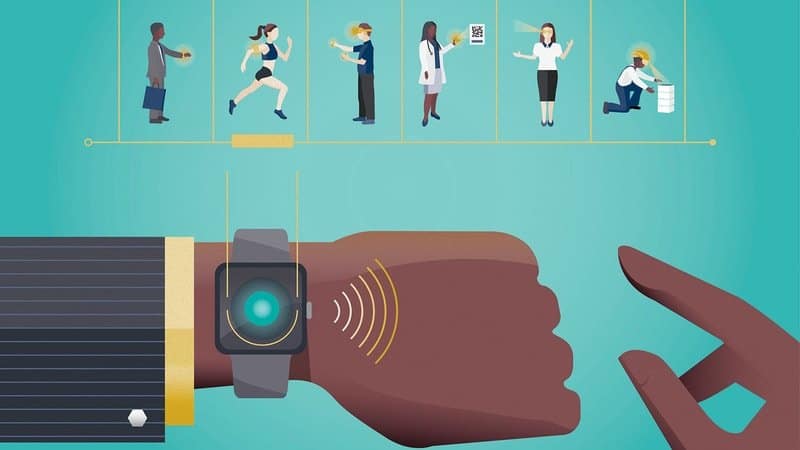 This underdeveloped technology of data science in healthcare uses the power of wearable health-tracking devices to predict the diseases that a patient can be suffering from in the future. It connects the results generated from health devices with other trackable data to eliminate the risk of being potential patients. Besides, it also helps the doctor to identify the symptoms of certain diseases for providing better service.
Insight of this application
Focuses on using the necessary data that patients collect from wearable health-tracking devices such as heart rate, blood pressure, etc.
Tries to engage people to improve medical service and use data analytics to identify symptoms.
Stores collected data from patients into a server where physicians can check if the condition of any patient is healthy and advise accordingly.
The patients who are suffering from high blood pressure, asthma, migraine, or other severe health problems, doctors can observe their lifestyle and bring changes if important.
The goal of this application is to decrease the frequency of visiting doctors for minor problems by regulating daily activities.
5. Preventing Opioid using Big Data
---
When the United States was facing a serious problem of excessive use Opioid, then the idea of developing big data in healthcare arose. The necessity to tackle the problem of using Opioid drugs that include illegal drug heroin, synthetic opioids and pain relievers like oxycodone reached to top as it took the place of Road accident which was responsible for most of the deaths in the US. Even after taking many initiatives, this problem was not solved until this application introduced big data to detect patients who are at high risk.
Insight of this application
Uses the technique of fuzzy logic to identify the 742 risk factors that can be evaluated to predict whether a patient is abusing opioid.
Collects data from insurance companies and pharmacies and blends it with data science to generate an accurate prediction.
Not only identifies the patients who are abusing Opioid but also reports to the health physicians.
Finding effective ways using Forest Algorithm to prevent people from taking an overdose of Opioid unconsciously.
Blends Big data and healthcare to prevent patients from wasting so much money and make them able to live a longer life.
6. Strategic Planning using Health Data
---
This application uses health-related data to inspire people to visit a healthcare organization for treatment. It collects various kinds of data that includes demographics, the number of population, check-up results, and so on. After analyzing the vast data, it uses the result for strategic planning to perform certain activities.
Insight of this application
Implements data science to identify the problems that are not visible at first sight.
Tries to evaluate the patient's behavior by analyzing the heat map of their location.
Identifies the reasons behind some problems like rapid population growth or the spread of any epidemic diseases.
Notifies the related personnel, whether the treatment process should be updated or not after analyzing the result of the data-centric approach.
Emphasizes the required number of hospitals or medical services. Such an important decision like building new health-care organizations can be made upon the result.
7. Cure Cancer using Big Data
---
Cancer is a disease that has no specific treatment and caused due to abnormal cell growth. This is one of the best initiatives taken so far that uses big data to find the solution to a serious problem. It uses patient data and analyzes it to invent better treatment for curing cancer. This project is still in the process of development and can bring new light to tackle the problem of other dangerous diseases also.
Insight of this application
Tries to fit complex data collected from many sources. The biggest challenge is to interface data sets with each other.
Collects all the previous reports of biopsies, and doctors can take information before making a decision.
Helped to find Desipramine that works as an antidepressant for some lung cancers.
It enables doctors to compare the provided health care systems to identify the best one and bring out a better outcome.
Provides tumor samples, recovery rates, and treatment records. So medical researchers can find the best treatment trends in the real world.
8. Predictive Analytics in Healthcare
---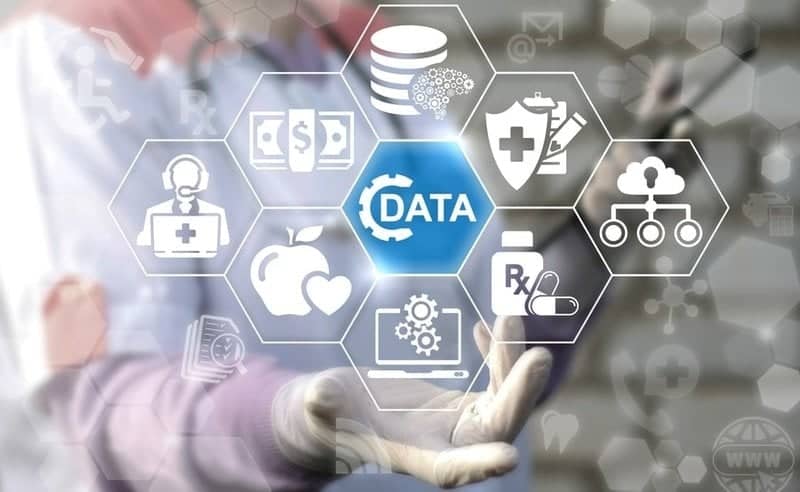 This is an automotive tool of big data in healthcare that helps the doctor to prescribe medicines for patients within a second. It has recorded over 30millions electronic health records collected from many insurance companies, hospitals, diagnostic centers, and community medical centers. It can easily detect if anybody is at high risk of suffering from a disease in the future. Alongside this, the database containing sensitive data can be further used for improving the health care process.
Insight of this application
Intends to direct the doctors into a data-centric approach for treating patients with no marginal error.
Uses the characteristics of a relational database for predictive analytics tools that will improve the delivery of care.
Some patients have very critical and unusual medial history. This application enables doctors to treat these patients well.
Those who are suffering from multiple health diseases and severe health problems can be cured through this system.
The best part of this application is it can predict if any patient is at high risk of diabetes and other chronic diseases.
9. Telemedicine
---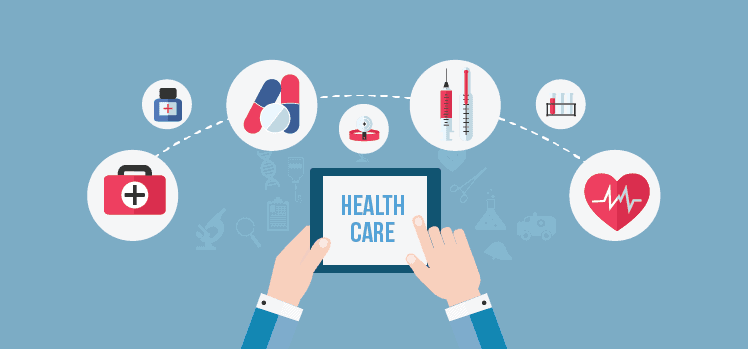 You have probably heard this name as they are operating for more than 40 years now. Although it has already passed many years in rendering healthcare through digital platforms, it has seen some light of hope only after blending with big data, smartphones, and wearable devices. Big data analytics in healthcare encourages us to dig deep into a data set and extract meaningful learnings. This application ensures to provide healthcare remotely using technology.
Insight of this application
Designed to provide primary treatments, monitor the critical patients remotely. It also offers medical education for professionals.
Provides the power of data science in healthcare. It enables doctors to complete operations remotely with real-time data delivery.
Helps to keep track of a patient's condition by regulating his/her treatment plans and prevent from deteriorating health condition.
Digitalizes the process of treatment as patients can take advice from doctors anytime and anywhere.
As patient's health state can be monitored, it saves a lot of time for the patients and ensures the stream of health care efficiently.
10. Combining Big Data with Medical Imaging
---
Data science in healthcare has induced a lot of changes that we could not think of even a few years ago. This application has solved one of the significant problems in healthcare, which is storing medical images with precise value. Medical images are essential for radiologists to identify any diseases or symptoms. This application points to replace images with numbers and perform algorithms to further into the data for a better outcome.
Insight of this application
Signified to replace radiologists by integrating Algorithm. Rather than only image evaluating, it concentrates on each byte and bits that are contained in the data.
Generates metrics outcome and flawlessly exposes the specified patterns associated in a pathology.
It can also calculate the number of bones and predict whether a patient is at risk of fracture or not. It helps the doctors to make a decision.
Increases the efficiency of the current radiologists. Through this process, a radiologist can examine many more images than he/she is doing now.
Has an intention to promote precautionary healthcare and construct the best decision of the medical tests.
11. Prevent Frequent ER Visits by Big Data
---
This application focuses on saving the patient's money and time using big data analytics in healthcare. If such a circumstance arises when you need to visit ER for more than 900 times within three years, then how would you feel? This application is intended to decrease the amount of money for taxpayers and health care organizations. It also tries to ensure delivering of best care to the sufferers.
Insight of this application
Understands the necessity of preventing readmission and applies data science techniques to identify the reasons also.
Helping the health insurance companies to provide the best service and making it easy for them to detect any fraud activities.
When a patient needs to pay for the same medical test for several times, it causes a waste of money. This application tries to prevent this kind of situation.
Keeps the record of the treatments that one patient has received and consultants can check the history before making a decision.
Makes the data available for the local care providers that are stored in a database to investigate emergency department use, hospital admissions, and preventable readmission rates.
12. Big data in Reducing Fraud & Enhancing Security
---
Since the idea of health insurance has established, the service providers have been facing a serious problem of false claims and ensuring better services to the authentic demanders. Besides, the threats of copying data and manipulation of sensitive data have reached to top. This application tries to implement data science in healthcare. It protects the valuable data of many patients from the criminals who can sell it in the black market.
Insight of this application
Cybersecurity & network traffic are great threats to data collecting companies. This application helps businesses that work with critical and sensitive data by protecting them from a security threat.
Successfully detects fraud claims and enables heal insurance companies to provide better returns on the demands of real victims.
Guards valuable data against going in the wrong hands, from where criminals can use it for creating unpleasant situations.
Besides, It can produce reliable detection of inaccurate claims and saves a lot of money for the insurance companies every year.
13. Transform Diabetes Care using Big Data
---
Every year, so many people are becoming diabetes patients that diabetes has already reached epidemic proportions. It is one of the principal reasons that lead to 7 life taking health problems. This application collects behavioral, physiological, and contextual data from the patients to evaluate using big data for rendering better care to diabetes patients.
Insight of this application
Collects data using wearable digital devices like blood glucose meters, blood pressure cuffs, and scales. Storing the data into an accessible database is also a part of this application.
Evaluates data to extract potential information of lifestyle and provides feedback if any change in lifestyle is needed to the sufferers.
Automates the delivery process of insulin. It uses a closed-loop system to know how a user responds to food, exercise, and insulin.
Blends the power of AI with the data collected by various wearable products. These technologies raise blood glucose, insulin, blood pressure, diet, and weight data from users.
Understands the condition of a patient's health and triggers notification before any devastating situation can occur.
14. Big Data Analytics in Heart Attack Prediction
---
A heart attack is one of the deadliest health problems that cause many lives every year. Facing the challenge of unpredictable heart attacks is not easy and requires a large dataset. Besides, comparing, establishing the relationship between datasets and applying data mining to extract hidden patterns are also required to be able to predict the chance of acute heart attack. This application monitors the trend and notifies if necessary actions should be taken.
Insight of this application
Intended to evaluate complex datasets to predict, prevent, manage, and treat heart-related diseases such as heart attacks.
Examines enormous national and international databases to meet the goal of producing better results.
By analyzing the user's food habit, lifestyle, and prescription records, it can predict if he/she is at risk of any cardiovascular disease.
Tracks record collected from wearable devices that can calculate the flow of blood cells, heart rate, blood pressure to predict the heart attack possibility in the future. '
Also uses data mining for visualization and dig deep into a data set.
15. Nutrition Management using Big Data
---
We are living in the age of information. Data science in healthcare is the most valuable asset. This application uses big data to outline a nutrition plan for people who can be suffering from many diseases in the future. Our data is available on our social media, browser history, and even some of the most advanced technologies can track and store our data in a large volume. This application tries to develop healthcare by proper nutrition plan using this vital data that is readily available around us.
Insight of this application
Intended for using big data to unlock thousands of possibilities that can make nutrition better.
Collects data from wearable devices such as step counter, heart rate monitor, smartwatch, and even mobile phones to evaluate glean insights for nutrition.
Excessive weight can cause life. This application observes the daily life, food habits, and behavior of people to help them to gain weight loss.
Also, it uses the smartphone's sensors to accumulate data for predicting and assessing symptoms of nutrition-related diseases.
Collects data from supermarkets and evaluates the invoices to trigger notifications to the users for preventing obesity upon the evaluation of food shopping.
16. Big Data in Ophthalmology
---
The imaging center of ophthalmology produces a massive volume of data that can be referred to as Big data. With the radical power of AI, image, natural language processing, and machine learning, big data is changing the world by providing more dependable service in every aspect of our daily life. This application tries to use the AI model and systematically reviewed structures to diagnose eye diseases.
Insight of this application
Uses big data to enable AI to generate intelligent and perfect diagnosis report for providing better healthcare.
Takes data from image processing, which is used to diagnose and create a notable clinical impression by deep integration of ophthalmology.
Tries to obtain a pattern using new algebra in machine learning and mingle it with big data to predict future trends.
As there is no loss of medical data, the rate of predicting high risk or depicting the current condition of the eye is almost accurate.
Advanced AI algorithms and the available data from EyePAC, Messidor, and Kaggle's data set can bring unprecedented changes in ophthalmological issues.
17. Tackling Arthritis using Big Data
---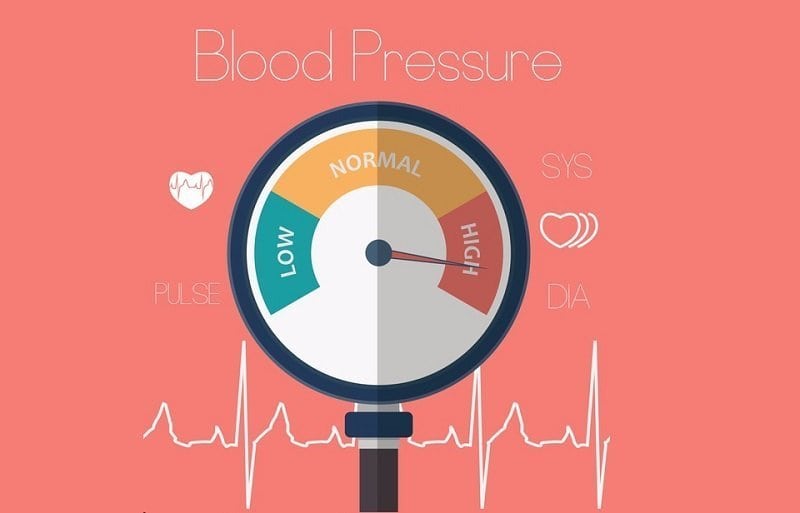 This application tries to recognize the relationship between periodontal disease and rheumatoid arthritis. It is already understood that the reasons behind the periodontal disease can also lead to being suffered from arthritis. As comprehensive datasets are now available, this application tries to exhibit and find the evidence behind this connection.
Insight of this application
Focused on finding the mechanisms that relate periodontal disease with rheumatoid arthritis.
Evaluates whether the effective treatment that can help in periodontal disease can help to ease the suffering from arthritis.
Various types of data are analyzed, that includes demographics, diagnostic codes, outpatient visits, hospital admissions, patient orders, vital signs, and laboratory testing.
Checks the treatment history that a patient has received throughout life to identify better treatments.
People's demographics, age, behavior, medical reports, hospital admissions are also taken into consideration for generating an improved outcome.
18. Big Data to Prevent Dengue Outbreaks
---
Just like other epidemic diseases like malaria, influenza, chikungunya, zika virus; dengue has become one of the world's most known viruses that are causing many lives every year. The mosquito Aedes spread dengue. Currently, there is no suggested treatment for this disease. Eradication of mosquitoes is the only solution that can save us from the devastating situation if dengue outbreaks. This application of big data in healthcare tries to present a digital tool that processes data with KDT and ML to generate the result. It strives to enable governments to face this situation strongly so that it remains in control.
Insight of this application
There is still no available vaccine to fight against dengue virus. This application introduces a data science approach to tackle the problem of this epidemic disease.
Takes data from social networks like Twitter and blends with Big data to predict if there is any chance of a devastating situation due to dengue.
Tries to find the reasons and evaluate how dengue is spread. It also identifies how environment and humidity can affect and create a suitable condition for Aedes mosquitoes.
The database is created directly from user interaction with their friends and family.
Classification algorithms and text mining are implemented to extract meaningful information.
19. Detect AIDS using Big Data
---
This application combines big data and healthcare. Many applications have already attempted to include big data in healthcare. AIDS is a non-curable disease and destroys the immune system of the human body. This application focuses on detecting HIV in the early stages. A tremendous amount of data is available in many databases and available to authentic personnel in today's world. Big data analytics in healthcare is implemented, and data mining is applied to extracting the hidden characteristics of data.
Insight of this application
Focuses on storing a considerable amount of data and ensures proper management to employ big data analytics in healthcare.
Uses clustering a method of data mining to extract the required information from the medical records of AIDS patients.
When a data set goes through the classification process, it can identify whether a person is normal or abnormal.
Dataset goes into the detection step, and then HIV is detected.
Proposes and aims to reach the communities where conventional health care providers cannot reach.
20. Improving Health in Low & Middle-income Countries
---
Providing health care to a large number of people is a big challenge and a combined effort at both personal and community levels. This vast data is an asset, although it is not often considered for taking great care. Again, in low-income countries, data is usually wasted, and no attempt to evaluate necessary information is made. So, a gap is created between health care providers and patients. This application tries to establish a bridge between the two ends. It considers data carefully to take proper actions to overcome any health-related issue.
Insight of this application
Provides a solution for generating, analyzing, and applying clinical data. Besides, it focuses more on low- and middle-income countries.
Motivates the associated governments to apply technology to provide the best service.
Shares logistical, technical, ethical, and governance challenges that can be solved.
Makes the activities more efficient and perfect to face terrible situations arise from human immunodeficiency virus, tuberculosis, malaria, and other infections.
Enables governments to keep track of each person and hence, ensures "heal insurance policies" for low-income families.
Removes the barrier and makes sure as if every citizen can get the best treatment.
Big data in healthcare can track and predict any system loss, epidemic disease, and critical situation. As a result of this, the government can take necessary actions.
Final Thoughts
---
Big data analytics in healthcare has enabled doctors to fight against horrifying diseases like Cancer & AIDS. Data science has an immense impact on the health sector. Data science in health care can solve health issues, can save lives, and give us enough time for taking precautions. It will save huge money and the most precious time as well.