Presentation always plays a vital role in decision making and in closing any kind of deal. It provides graphical descriptions and clears the situation. In ancient times, we used papers for presentation. With the revolution of our modern technology, we shifted to screens from the papers and developed a lot of tools for making our work easy. If any company's core system in Linux, then they should go through the whole post and find out the best presentation software for Linux.
Our world has many types of operating systems for our personal computers and laptops. Among them, Linux is one of the most popular ones because it's free and has a lot of open-source tools. With that, a user can customize his/her's operating system at his/ her will. But getting the right presentation software for Linux distributions can be quite tough. Don't fear, and we will discuss the presentation software in our content today. I hope you will get the right match for your work.
Best Linux Presentation Software
---
If you are an MD or CEO or Human resource manager of a company, you probably interviewed the recruits who will handle your company's presentation-related stuff. The first question from the technical side might be about asking them about the software they know or can work with.
It can provide an understanding between you and them about the capabilities of yours and your uses. Knowing about the features of this software might help you choose a suitable candidate and the best presentation software of Linux for the work.
1. LibreOffice Impress
---
Regular Linux users often heard the name of this software. Most of the developer calls it the Microsoft office of Linux. Although it's as powerful as Microsoft Office Suite, it costs us nothing. It's fully free software, and who switched his/ her operating system from Windows to Linux, they will find it the interface of this software mostly known. It should be in your no.1 priority list if you are searching for presentation software for Linux.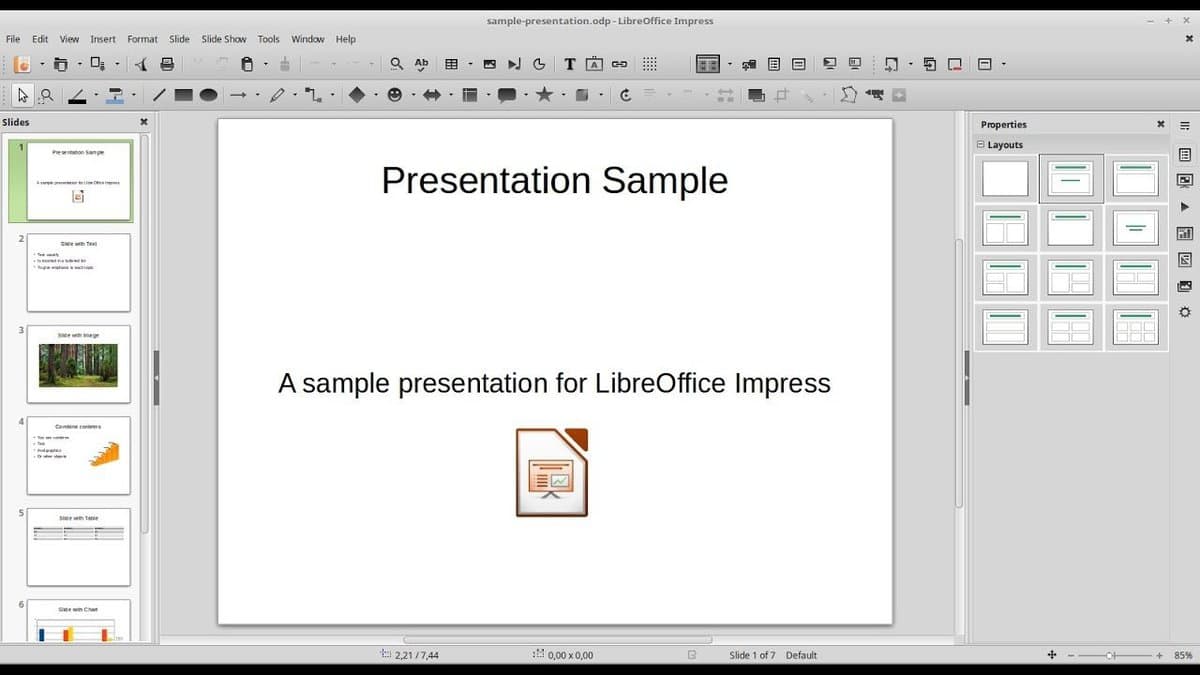 Features of LibreOffice Impress
Dragging and dropping is a handy feature while using software where a lot of media files are needed to upload simultaneously.

Vector graphics give the user an edge if he wants to give a presentation on printed paper or if he needs to zoom file in between the works.

Its dynamic effects, including transaction and animation effects, can make your presentation way better. 

Presentations might be needed to be published on different platforms for better understanding. It can publish documents on-screen or as an HTML document, making your experience of spreading your creation in different platforms easy and less critical. 

Handout copies are not so important in the corporate world, but if the marketers want to seek the attention of the general public, then it's a must. It can make handout copies, which is so useful in these situations.
2. Linux WPS Office
---
Tensed about the condition of your computer? It has gotten old, and heavy software isn't meeting its requirements, but you have to give a presentation the next day. Then don't worry. Linux WPS Office can help you in this situation. It's quite popular in android platforms, but the Linux version of it's quite light and has a ton of features that can make your working experience on old computers too smooth.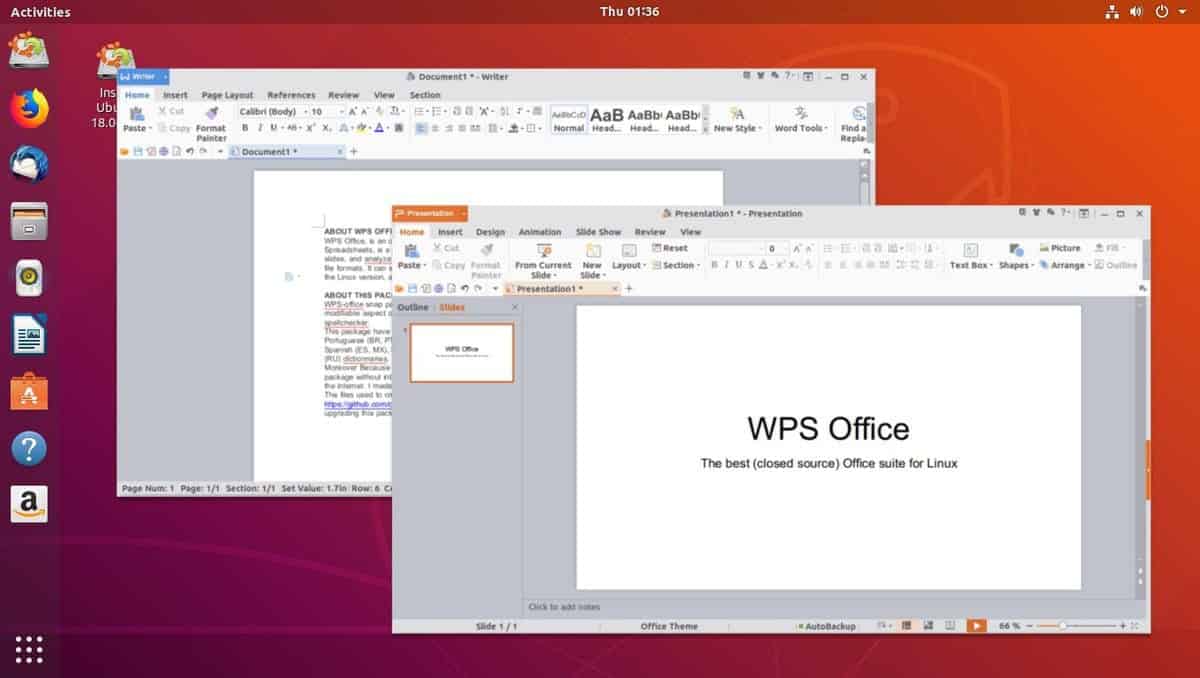 Features of WPS office
The size of the whole software is too light. So, it will be easy to install in low-powered systems. 

Templates make the work easy and can provide an idea about your work. It has tons of free and paid templates that can help you in creating awesome presentations. 

If the user shifts from Linux to any other operating system or might need to edit a few things on the go, then cross-platform features might help the user a lot.

The world is full of languages, and presentation is a way to communicate. If you are working for a multinational company, then you might need to work with different languages, but most of the software doesn't support multiple languages. But this software supports 8 languages.

Few effects are essential in every step, and a creative director will use them on a daily basis. It has every kind of necessary effect. 
3. Latex Beamer  
---
Latex Beamer as known as beamer is Latex-based presentation software. For those who want to make presentations in any latex format, it can be an excellent option. Its latex structures make the PowerPoint-style presentation. It will be the best presentation software for Linux if you often deal with Latex.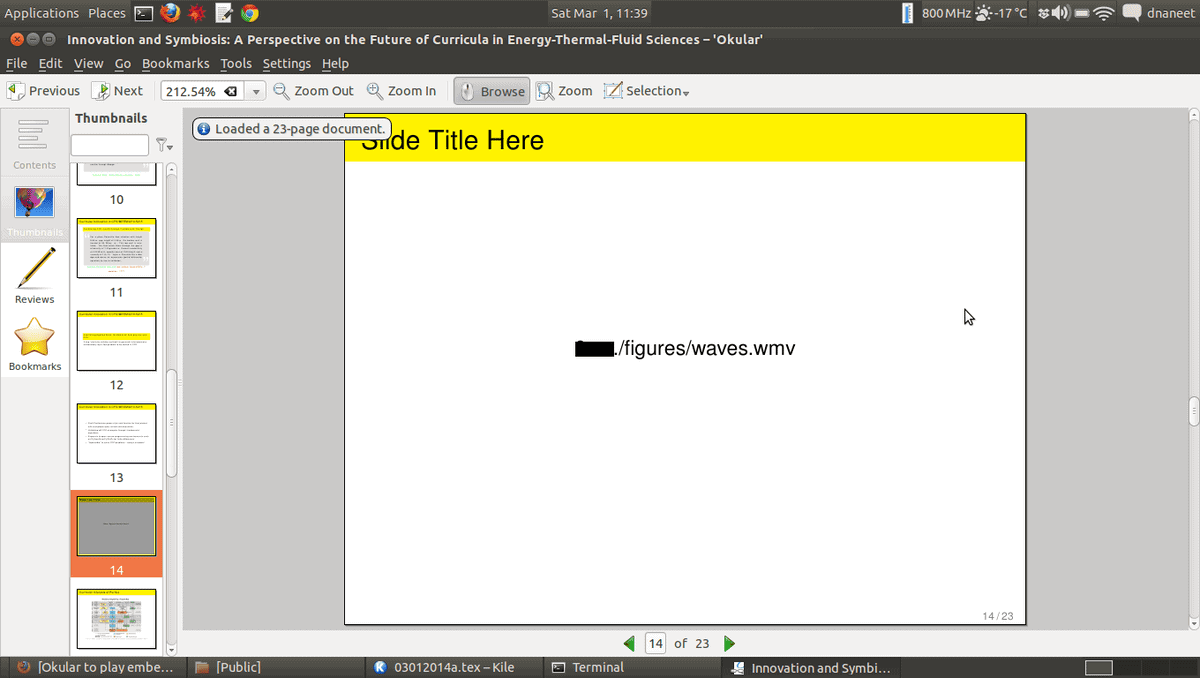 Features of Linux Beamer
Predefined looks can assist a creative director in making a healthy habit of remembering stuff clearly, and use them punctually.  It has predefined styles and looks that can help you in the same way. 

For working on this, no external program is needed and supports the AMS math package. 

Hypertext support is an essential thing if you want to work or are working with it. You will get this feature in this Beamer. 

Capabilities of creating overlays, handouts are always an added advantage, and this software has this advantage.

Alerts, Itemizations are handled in a structured way.
4. Calligra Stage
---
It's a part of KDE's suite as known as Kpresenter. It's not featureful software, but if you want to do your work in a simple interface, then it can be a good option. Although, lack of features might make you unhappy. So, before using it, know your needs.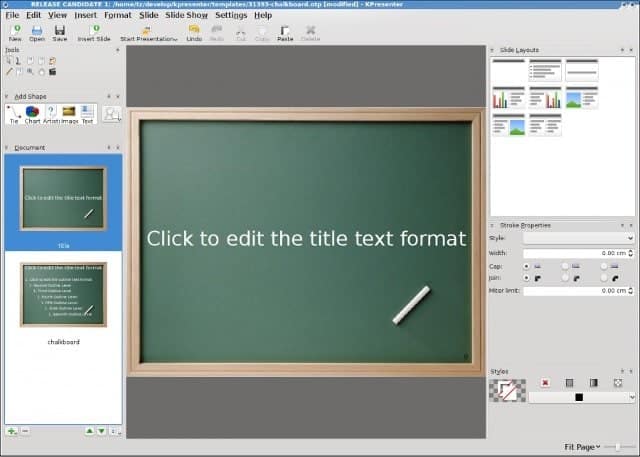 Features of Calligra Stage
Generating files with ODP/ ODF extension is a different but useful feature. For the creators who need this feature, this software is a must. 

 Navigation and organization bars can make the working experience smooth and faster. This feature can give you an advantage if you are writing a whole book.  

The presentation view option that helps its user to control its flow is a must-needed feature if you give presentations frequently.  

This software is highly configurable. So, if the user wants, she/ he can configure it base on their needs.
Get Calligra Stage
5. Impressive
---
It's a post-processing presentation tool. If you already have a presentation made and want a few additional touches up during the presentation, then you should go for it. You will have to convert your file into pdf to make changes.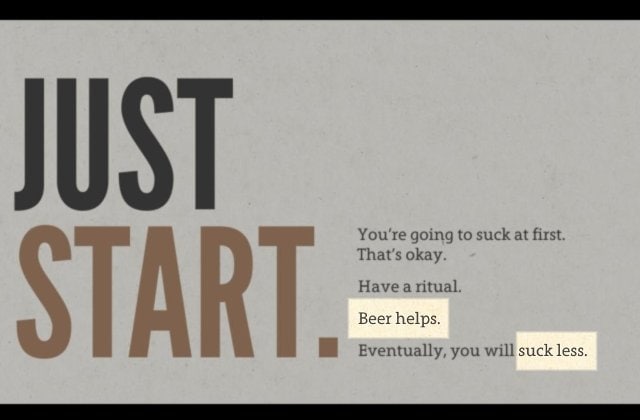 Features of Impressive
Lightweight and portable software are so popular because a user can work on low or high power systems, and this software is super light and portable.  

Hassel of installing software can stop a potential future user from using it. It doesn't require installation. So, this is a great advantage for those who want to use the software without installing it. 

Carrying software and using it in any system whenever we need it is a handy feature and can provide its users a great advantage in utilizing their works, and this software can be carried on a USB stick. 

Spotlight distinguishes a keyword from the whole paragraph or the presentation, and it is the spotlight-making master. So, if you are the user who wants to do this kind of work, then you must try it. 

Terminal-based software is easy to handle, and this one is one of them.  
6. Google Slide
---
Google Slide is a part of Google's online office suite. I can run as an extension in any version of Chrome. It's an online office suite's part, so it won't make your desktop heavy. You can also run it on old computers because it needs a little power to run itself. And it's not only one of the best presentation software of Linux, but it is also considered one of the best presentation software on every platform.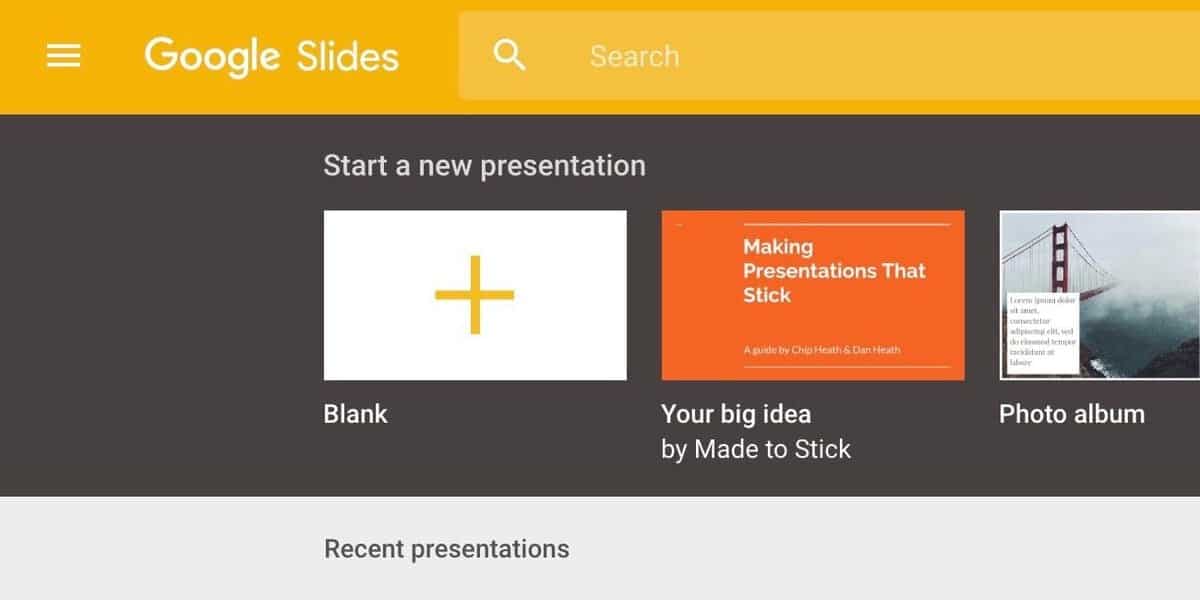 Features of Google Slide
User can edit their files from anywhere and any computer. This feature is an opportunity cost saving. 

Google's regular updates its templates and other support modules make it enrich in effect and other libraries. 

Business templates can close a deal on the go. This has many business templates that can allow you to make a presentation in 1-2 minutes.

 Multiple people can work on the same project at the same time in this. 

A ton of effects and animations helps its documents to transform into an attractive presentation. 
7. Sozi
---
Sozi is a storytelling software and especially build on python. But don't contain your presentations as a presentation slide but as a poster.  You have to zoom at certain points to make it visible and take it into focus. If you want to post your presentations on any online platform, then you should consider it as a good option as presentation software of Linux distribution.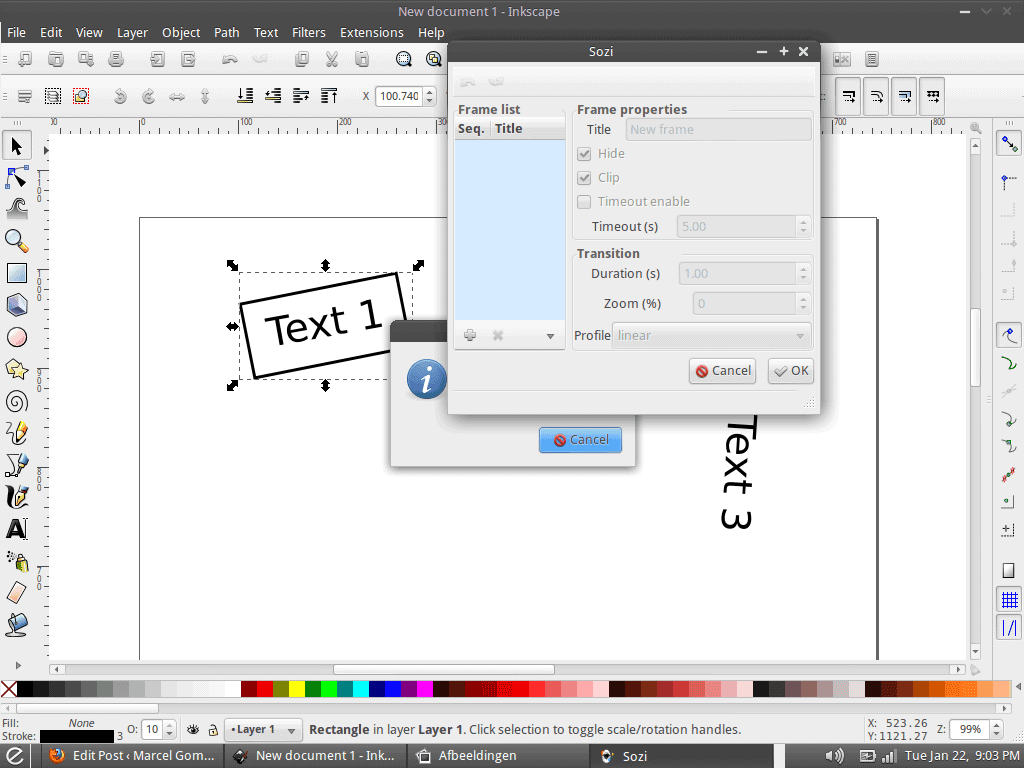 Features of Sozi
The poster-based presentation capabilities give it an upper hand. 

A lot of information in one poster can be taken in one page, helping users in zoom-based presentations.

Sozi's official supports makes it user-friendly and easy.

Enriched online assets help its users in making better presentations.  
8. FFDiaporama
---
It's a video editing software, but creative users use it to make awesome presentations. It has its animations and transactional effects that give it an edge on doing any presentation-based work. It might confuse you at first glance and make your experience easy by the time you master it.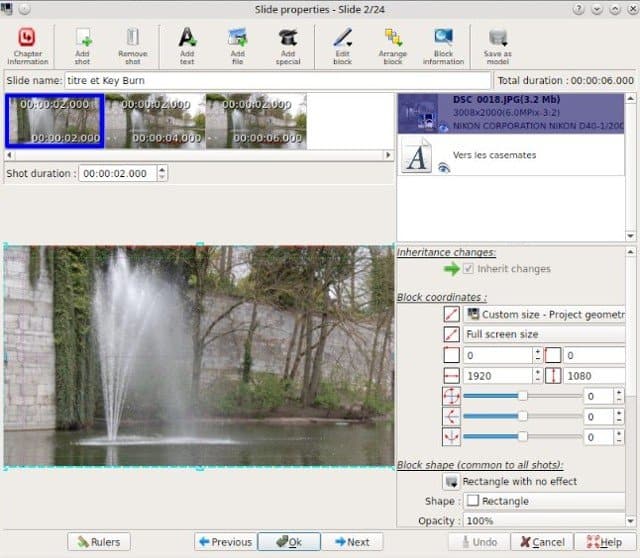 Features of FFDiaporama
Capabilities of screen-cast and multimedia presentations help its users in securing their main purpose.

Cliparts are a great help in making an interactive presentation, and it has a lot of cliparts for editing. 

Dealing with videos in this software has no kind of issue. 

Making Titles in this software is so easy and can be turned into an attractive one with a perfect tweak.

This software supports 1080p videos on an editing platform.
9. Slide Crunch
---
The users who love to make a presentation through the command line, it's the perfect presentation software of Linux. It can merge files into slide shows and can separate presentations into individual parts.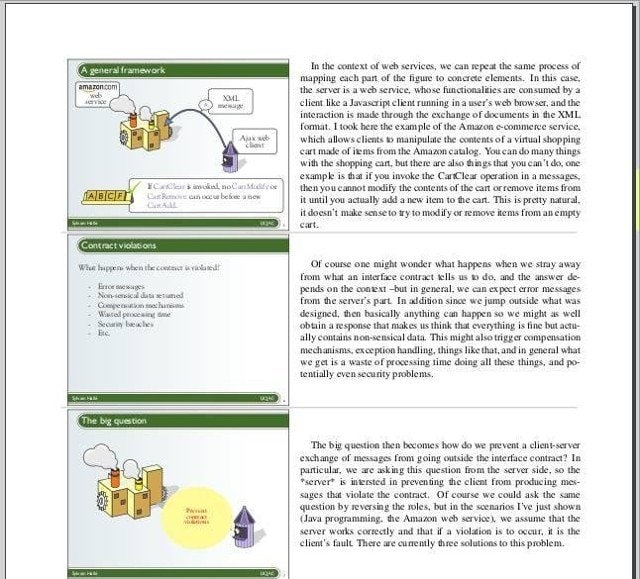 Features of Slide Crunch
The command-based interface is kind of easy and fast for those who are proficient in terminal. So, if you are a terminal lover, then you should give it a try.

It doesn't require installation and can save time and opportunity costs.

Cues, notes, and information about the author can be contained in it. 

Merge files ( PDF and SVG) can be so handy if you want to use this in your presentation. You should give it a try.
10. Imagination
---
If you are searching a lightweight presentation software, then you should consider imagination as a good option. It doesn't have too many transactions or other advantages, but if you want to do your work faster with higher accuracy, it will help you a lot.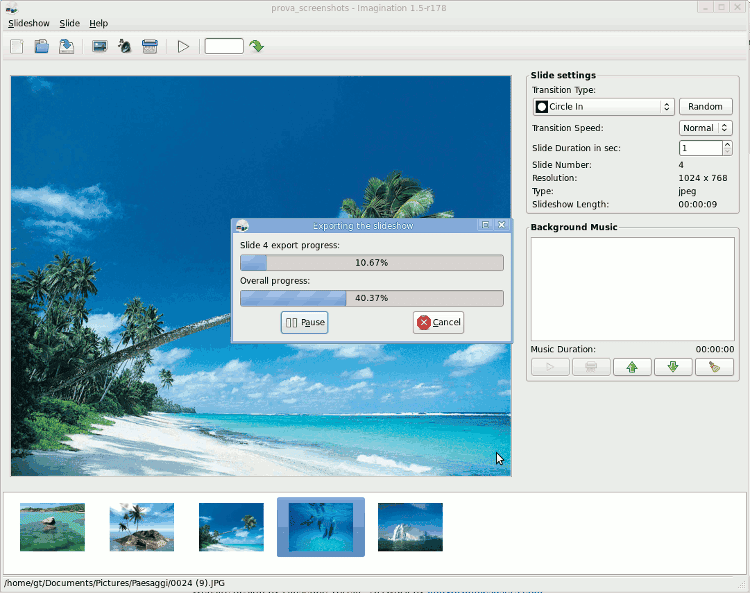 Features of Imagination
Cutting, copying, pasting ability on slides can give you a good experience.  

The latest version of it has 69 transactions.   

Can create, and import multiple versions of the video what help in seeking other's presentation.

Text on the slides with some text animations, ability to add an empty slide with a gradient editor
Final Thoughts
---
Presentation software is useful and necessary. This can give your company an edge in closing deals. It can clear your growth pattern to the inverts in an easy way. It has multiple uses and importance. Better knowledge of the feature can provide you a clear idea and the power of taking future steps. If you use any of this 10 software, you will get your desired result, might find the best presentation software for Linux. Good luck, and keep growing.