Who doesn't want to get their Android phone charged within a short time? I think everyone does. However, nowadays, Android phones come with a fast charging support feature, which is good; but there are a bunch of users who can't afford those pricy phones and still using their old ones. Charging these old phones is time-consuming, but there are some simple tricks that can make your Android phone charge up faster than usual.
Moreover, fast charging might not be a preferable option for many users, though they have a fast charging feature on their Android. The reason could be it won't last for long if you compare it with wired-charged phones. Well, let's put aside all these comparisons and figure out those tips and tricks for charging your Android faster.
Charge Your Android Phone Faster and Safer
---
Over the few years, Android phones getting upgraded a lot with the advancement of technology. And, charging your phone up on a decent percentage in a few minutes in one of them. You might find 20W, 45W, 65W, and even 120W charging adapters to charge your Android phones at a speedy rate.
However, if you're a person who doesn't own an Android that hasn't fast-charged features, then don't lose hope at all. There are some basic things you can know and suggest to charge your Android phone faster without having that feature.
In the entire post, I'll let you know some simple tips and tricks to get your Android phone charged quickly. Don't skip a word here if you're concerned with your Android's battery life and performance. Please read on.
1. Turn Your Phone Off While Charging
---
The obvious thing we know, but every time we overlook it. Turning your Android phone off is the most effective way that you can apply to charge faster than usual. However, by doing this, you no longer get any phones or texts, which is very obvious.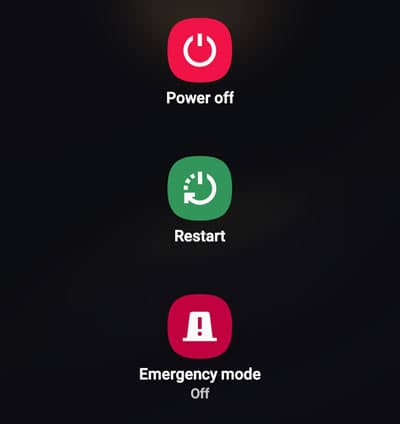 But, if you don't have anything important to come on your phone for the upcoming half or one hour, then turn off your phone and charge it up. It makes your charging faster because there will be no activity for consuming battery life.
2. Put Your Android Phone in Airplane/Flight Mode
---
Well, if you're not willing to turn your phone off, then Airplane/Flight mode would be another best option to charge your Android phone faster. But please be notified, with the mode active; still, you'll not be able to get any calls, texts, notifications as well. To activate the mode, just swipe down your screen from the top, and you'll find the mode option there named Flight Mode/Airplane Mode.

However, wireless radio and other connectivity features will be deactivated the time you apply this Airplane/Flight mode. Therefore, it will be resulting in a fast-charging experience on your Android.
3. Avoid Wireless Charging
---
If your Android doesn't support 30W, 40W, or 50W wireless charging speeds, then going with wireless charging isn't a great option. However, wireless charging is relatively slower than wired charging. Moreover, wired charging is more preferable and effective for your Android battery life. So, I would recommend not to go with wireless charging if that doesn't suit your device.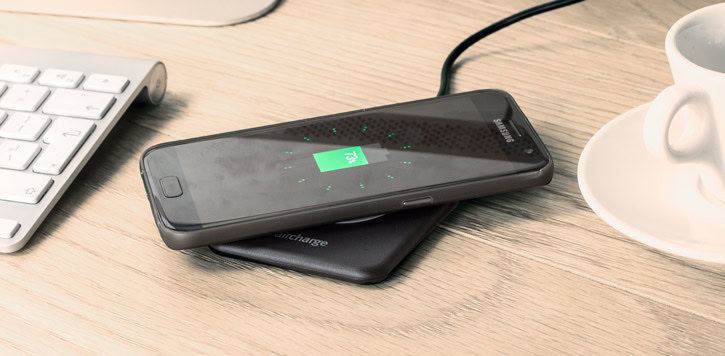 4. Get a Compatible Fast Charger
---
Well, a charger is being provided with your Android definitely when you purchase. But if you're not satisfied with the charging speed, then you could buy a new one that would have high wattage power. However, you need to make sure that the Android you're using is compatible with that faster charger before buying.

Moreover, most Android phones are coming with Type-C charging cables nowadays. So, at least 30W fast charging would be great for your Android to charge faster than usual. Having a fast charger mitigates your charging issues permanently. You just need to make sure the charger is compatible or not with the device you're using.
5. Prefer Wall Adapter Instead of Laptop/Computer USB Ports
---
We all know about the disadvantages of charging our Android devices with laptop/computer USB ports. Yeah, I know it's totally safe, but it's not worthy of a process to charge your Android phone faster. Juicing your Android up with the main socket (wall adapter) where you have strong and adequate current is the best option.
Wireless charging, laptop/computer USB ports make your charging speed slower than the wired ones. Therefore, the best possible way can be using your wall adapter. But in any case, you're on the go and in a place where a wall adapter is not available; then what should you do?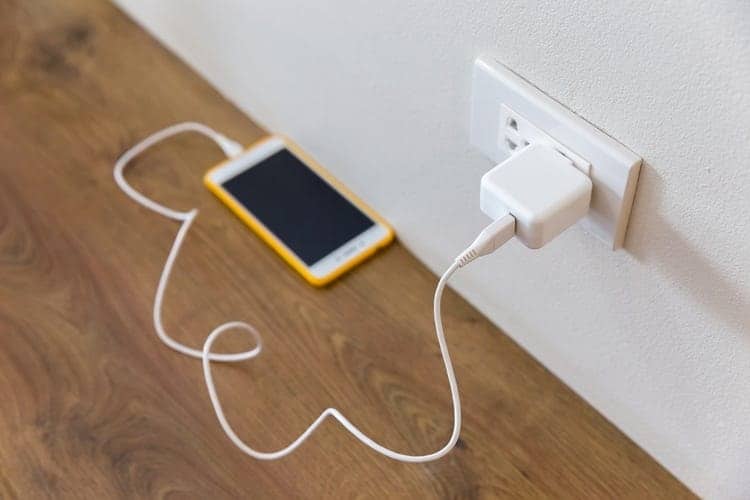 Well, in a situation like this, I would recommend you to carry a power bank or other portable chargers instead of using laptop/ computer USB ports or car charging kits.
6. Enable Battery Saver, Turn Off Unwanted Features
---
To charge your Android phone faster, enabling a battery saver can be another good option. Almost all Android phones come with this built-in feature. Therefore, you just need to go to the Settings of your device and locate the Battery section. Find the battery saver option and turn that on with a simple swipe or tick, and you're done. By doing so, your battery will be on saving mode while charging that will trigger the charging speed ultimately.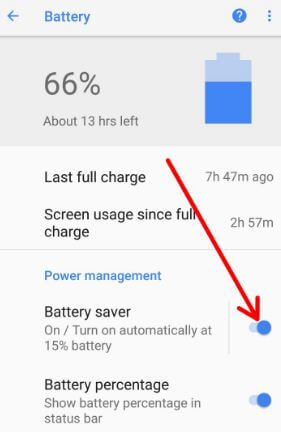 There might be many unwanted features on your Android device. Actually, it has in all Android phones. So, to get rid of the slow charging of your Android device, you need to turn them off. By doing so, you'll get a quick and speedy charging experience on your Android phone.
7. Avoid Using Phone When It's Charging
---
We all know that using a phone while charging is dangerous. It may cause a massive accident by exploding the battery. It's happening, right? However, if you think that you got lucky enough until this moment, then you're wrong. Yeah! You read that well; wrong!
You may not be faced any accident, but your Android phone is facing it already. While charging, using a phone weakens the battery life and prevents it from juicing up fast. Therefore, stop using your Android while charging, and charge your Android faster than usual.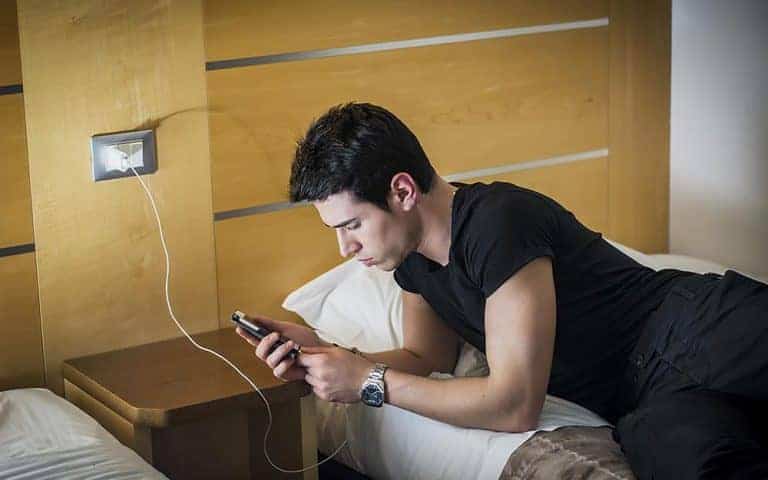 8. Keep Cool Temperature, Avoid Phone Case While Charging
---
Keeping a cool temperature is obvious in the time of juicing up your Android phone faster. Usually, Android devices get hotter when it's charging, and sometimes it gets soo hot that can't be touched with bare hands. And becoming untouchable temperature makes your charging process slower than usual.
Therefore, you need to charge your phone up at a cool temperature so that you can charge faster than usual. Avoiding phone cases would be a great addition to make a cool temperature for your Android charging. Phone back cases are the vital reason for turning into Android phones hotter while charging.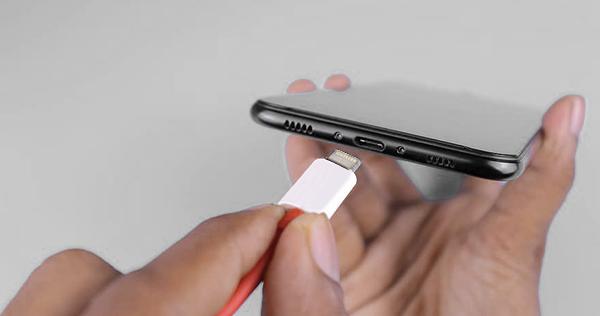 Wrapping Up
---
Well, here are the tips and tricks that you can follow to charge your Android faster than usual. All the tips and tricks are quite easy to do; it's not about you've to be technically skilled or knowledgeable to get all above these things done rather, you just need to be aware and follow some basic guidelines.
Well, it's time to take a leave. Thanks for being with me in the entire post. If you find this helpful and informative, then feel free to share it with others. Your comment in the comment box will also boost me a lot.
These things would greatly appreciate me coming up with more new tricks and tips like this one. Lastly, feel free to share with me if you've got to know any other tips to juice your Android phone up faster.