Looking for a small Compact PC for your compact study room? Love to work in silence with speed and reliability? Mintbox Mini 2 -based on Linux Mint 19 should be your first and foremost choice. If you are a geek then it is heaven for you. Not a geeky Linux lover? You are free to install windows 10! Telling you, you will love it.
Around much we heard rumors about Mintbox Mini 2 is coming and it's here. It is coming with fresh Linux Mint 19 installed in it. But If you believe in freedom you can have it, you can also install other distros as well. Fanless silent reliable MBM2 is coming with regular and pro version with style and performance.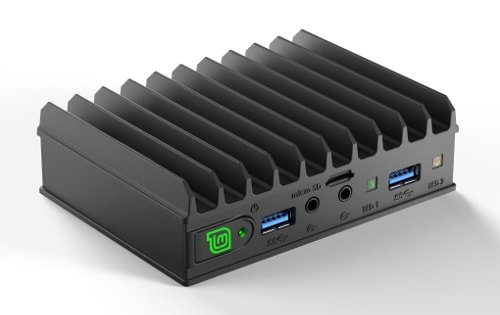 You may be heard of a cute little beast, here it is Mintbox mini 2. This gorgeous machine is the 4th generation of Mintbox coming from Compulab headquarter. Compulab made this happen with Linux Mint team, with the help of the Mint team and compulab team this small rocket will be available for us in mid-July.
People loved its ancestor Mintbox Mini for its small size, silent operation, good performance, reliability, and capabilities. This joint team brings some new fresh air by shifting AMD to Intel processor in this 4th generation Mintbox 2. Although Mintbox was taken as a tech-savvy geeky device, you will find openness and bold design with reliability and comfort.
"Compulab is grateful for the opportunity to partner with Linux Mint. We appreciate most the team's continuous refinement of Linux Mint user-experience, caring for users' wishes and respecting user privacy," says Irad Stavi, Chief Product Officer, Compulab.
The mint team also appreciated this effort as well. Clement Lefebvre, Project Leader, Linux Mint explains,
"MBM2 is a fantastic unit. It's tiny, silent and full of connectivity. It's a real treat for us to run our operating system on such a cute little box. MBM2 is the latest product from our partnership with Compulab, with whom we've forged an amazing relationship since 2012."
Compulab and Mint team both appreciated this effort and mint team will get 5 percent from the sell. Compulab just announced the specification of this cute little bist and you must have it.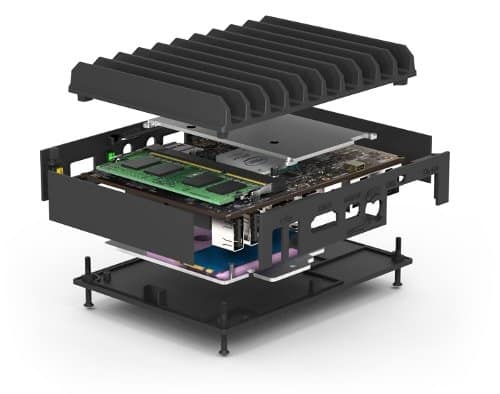 The CPU is coming with  a quad-core Intel "Apollo Lake" Celeron J3455

MBM2 is geared up with 4 GB RAM as pre-installed and in pro will get 8GB. The best news is RAM is upgradable up to 16 GB!

Storage is also an upgradable M.2 2260 SATA SSD (64 GB pre-installed in MBM2 / 120 GB in MBM2 Pro)

For best network support you will get  dual Gbit Ethernet and 802.11ac WiFi + BT

MBM2 has dual 4K display (HDMI + mini-DP) support

This device includes 4 USB ports (2x USB 3.0 + 2x USB 2.0)

For proper audio support, you will get front audio jacks, micro-SD, RS232 port and programmable front LEDs.
Look at the specification! It looks like silent heaven to me! With this small size and power, you can work anywhere, anything! If you are thinking what I am thinking to get on of this gorgeous in your workspace, you can order it now in only $299! Pro version is only in $349! Confuse, which one you want for yourself. I would prefer the pro because, for only $50, you will have double memory and double storage. I will love to have this small gorgeous device as soon as possible.