Linux Mint is one of the best Linux distros for newcomers, especially those who come from other Operating Systems like Windows and macOS. Linux Mint is based on Ubuntu LTS and offers a rock-solid system and a set of new features every time it releases a new version.
This time I am here in front of you with a fantastic new versatile version of Linux Mint. In this roundup article, I will share the new features with you and what to do after installing Linux Mint for the first time. All those tips and tricks will make your Linux Mint system more productive and user-friendly.
The tips I will be showing are not that difficult to follow as a newcomer. Instead, it's simple and easy to implement in the Linux Mint system as Linux Mint is based on Ubuntu, so you can also follow Best Things To Do After Installing Ubuntu and find some useful tips and tricks for your Linux Mint. Moreover, you can browse some Tips and Tricks To Speed Up the Linux System from the Ubuntu Tutorials. And check whether it fits your system or not.
Which Flavor Should You Choose?
---
When the question comes, which Linux distro is best as an alternative to Windows OS. It's Linux Mint. Linux distros can adopt different flavored Linux desktop environment, and that's the beauty of Linux. As to follow that, Linux Mint also comes with a total of three flavored – Cinnamon, MATE, and Xfce.
Resource Link: Best Linux Desktop Environment: 15 Reviewed and Compared
Cinnamon is the most sophisticated and modern desktop environment for Linux Mint. It's a flagship, fast, easy to use, and slick Linux desktop environment.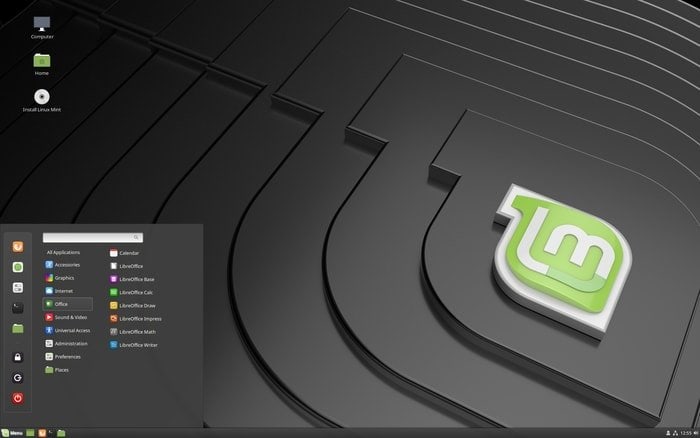 MATE is fast, reliable, and stable, which is based on the former Gnome 2 Desktop. It looks a bit old-fashioned, but if you search for something rock solid and comfortable to use, this one is for you.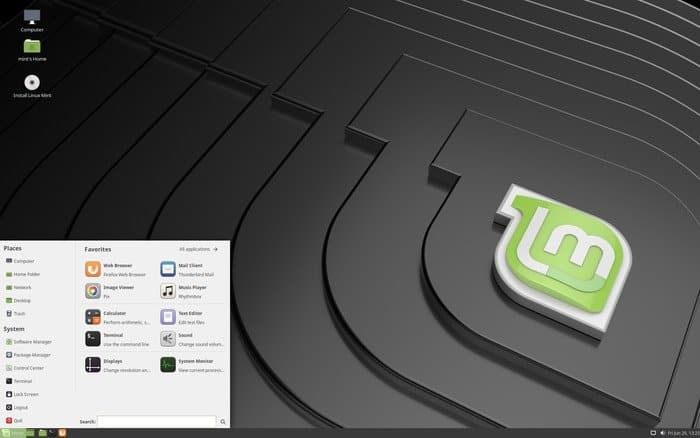 Xfce is a lightweight and blazing fast Linux Mint version designed for Old Laptops. It doesn't consume many resources to run the essential functions.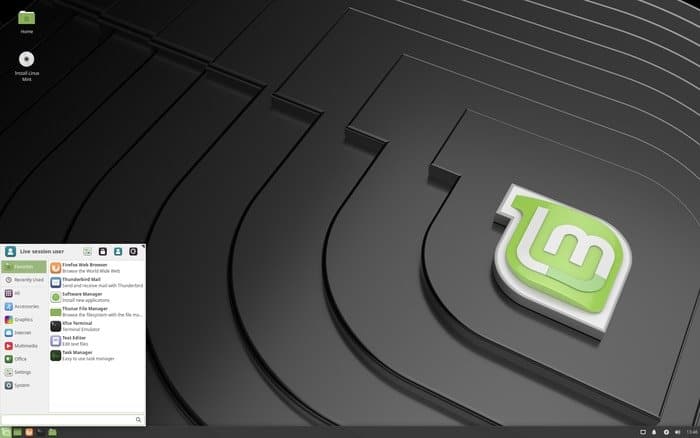 Linux Mint Cinnamon – 32 bit  Linux Mint MATE – 32 bit  Linux Mint Xfce – 32 bit
Linux Mint Cinnamon – 64 bit Linux Mint MATE – 64 bit  Linux Mint Xfce – 64 bit
Things To Do After Installing Linux Mint
---
So congratulation, buddy, for successfully installing Linux Mint in your machine. Now it's time to make your journey a bit easy, smooth, and of course, a better one. Here I will share with you a list of some essential yet useful tips to do after installing Linux Mint. These best practices make your Linux system much user-friendly. So sit tight, and let's begin with a few recommended Things To Do After Installing Linux Mint.
Read More: Linux Mint vs. Ubuntu: 15 Facts To Know Before Choosing The Best One
Note: While writing this content, I have used Linux Mint Cinnamon, but that doesn't mean you can not use all these tips and recommendations on Linux Mint MATE or Linux Mint Xfce.
1. Check for Update, and Upgrade
---
This is the quick and foremost step to do just after the fresh installation of Linux Mint. This will ensure that your system has all the latest and upgraded software libraries and packages, which will make the system stable and fix all the vital security issues. You can Update Manager (Click on Menu – Administration – Update Manager) or run the following command in the Terminal. And follow the onscreen instruction to complete
sudo apt-get update


sudo apt upgrade -y
2. Install Multimedia Plugin
---
Linux Mint comes pre-packed with various media players without multimedia codes, so it can't play media files. To install media plugins and enjoy movies and music, run the following command:
sudo apt-get install mint-meta-codecs
3. Learn to Use Snap and Flatpak
---
There are many ways to install the software in Linux Mint. Mostly, you will get all the required software from the software center. But many developers provide their software as a .deb package, AppImage, Snap package, Flatpak, or source code. So as a beginner, you may find it difficult to install various apps format in Linux Mint. To make you easily understood software installation, I have made a detailed tutorial on How To Install Software in Linux.
4. Get a Set of Best Software for Linux Mint
---
You can install all the required software from the software manager, but here I am sharing some best Linux Software for your Linux Mint system.
5. New GTK and Icon Themes
---
By installing themes and icons, you can change the overall traditional look of your system into something elegant and nice looking. As Linux Mint is based on Ubuntu, so you can have a look at "All in One Best Ubuntu Themes that will Blow Your Mind" which is mainly written for Ubuntu, but you can also use those magnificent Themes and Icons on your Linux Mint. And Learn How to Install Beautiful Linux Themes and Icons On any Linux Distros, including your Linux Mint.
6. Experiment with Desktop Environments
---
Though Linux Mint comes in various flavors like Cinnamon, Xfce, Mate but if you want to use any other desktop environments, follow the Top Linux Desktop Environment tutorial.
7. Improve System Power Management
---
Linux Mint is a versatile and rock-solid secure OS, but sometimes the system may get overheated and provides low performance. You can install TLP and Laptop Mode Tools to improve the overall system power management and increases system usability with high optimized performances.
sudo add-apt-repository ppa:linrunner/tlp




sudo apt-get update




sudo apt-get install tlp tlp-rdw




sudo tlp start
Install Laptop Mode Tools
sudo add-apt-repository ppa:ubuntuhandbook1/apps




sudo apt-get update




sudo apt-get install laptop-mode-tools
After installing, get the GUI for further customization by running the following command.
gksu lmt-config-gui
8. Play Games in Linux Mint
---
As a Linux Mint user, you have a lot of options for playing amazing games, just like Windows OS. There are lots of free Linux games and free Steam games available in the market, which are quite sufficient to fulfill your thirst for gaming. Moreover, playing games on Linux are much more comfortable than you think. Just follow the proper and easy tutorial of installing and configuring your system for games.
9. Install Some Best Educational Software
---
There is a large number of free software available for educational purposes in the software manager. You can install all of those from the software manager, but here I am sharing some of the top best educational software and how to install those through Terminal by using the specific command.
This software is tiny and useful for learning algebra and mathematics.
sudo apt-get install kalgebra
If you want to learn interactive geometry in 2D and 3D model drawing, then this piece of fantastic software is a must-have for you.
sudo apt-get install kig
This is a game mode to teach children about letters, vocabulary, math, science, and a little computer. It is beneficial for children ages 2 to 10.
sudo apt-get install gcompris
Marble is just like google earth, which let the children learn about interactive 3D earth globe without any internet connection.
sudo apt-get install marble
10. Speed Up Your Linux Mint System
---
Linux Mint is a secured OS and optimized for higher performances, but sometimes the system gets slow and provides low performance after using a specified period. Here you can follow some best tips for speeding up the system by following Easy and Useful Tips To Speed Up Ubuntu. It is written mainly for Ubuntu, but similarly, few tips are applicable for Linux Mint also as it's based on Ubuntu.
11. Create System Snapshots
---
In Linux Mint, with the help of Timeshift software, you can create a system snapshot and restore it to the previous stable condition if the system is broken or any unwanted situation comes up. Timeshift is nicely integrated with the system update manager.

12. Set up a Firewall
---
In today's technology world, using a Firewall is a must for privacy and security. That's why Linux Mint is shipped with Ufw (Uncomplicated firewall). Search for the firewall in the menu and enable it for further security.
13. Install Latest Graphics Drivers
---
This step is a must to do if you want to play the latest Linux Games and do a graphics designing task. All the modern Linux laptop and desktop comes with high processing performance and graphics card, so to get the best performances, you should enable proprietary drivers. Follow:
Menu >> Administration >> Driver Manager
14.  Clean up Linux Mint
---
This is the last thing to do after setting up all the above tasks. After updating, upgrading, installing various software, the system needs to get cleaned. Run the following command to clean up the additional packages and libraries from the system. You can do it in many ways.
You can clean partial packages using a command.
sudo apt-get autoclean
You can auto cleanup apt-cache
sudo apt-get clean
You can clean up any unused dependencies.
sudo apt-get autoremove
Final Thought
---
Basically, you can install and use Linux Mint without doing any extra things. As I said earlier, these things mentioned above to do after installing Linux Mint would let you have a better and user-friendly system.
What Did You Do After Installing Linux Mint?
---
At last, I can only say that this is not it! There might be many things to do after installing Linux mint depending on users' needs and tasking nature. The audience really wants to know more, so if you have more exciting things to do after installing Linux Mint, please share with us in the comment section. You can also let us know any problem you faced during any of these steps.
This article will also be updated while any new Linux Mint version comes up. So you can bookmark it for future reference and share it with your friends and family on social media if you think this tutorial helpful.