Like the PineTime smartwatch from 2019, Pine64 launched another PineTime in mid-2021 with similar open nature to begin a Linux-based smart wearable. It comes with infiniTime firmware pre-installed, and of course, it is completely customizable in the software department. Moreover, PineTime is undoubtedly a great option with its aggressively low price tag.
The company Pine Microsystems, Inc. is actually a US-based PC software and hardware manufacturer. Pine A64 is one of their greatest manufacturers, which is a single-board computer. And this company used the same name to launch their new smartwatch. That is PineTime; I am talking about. And today, I am here to share my experience of using this watch.
PineTime
---
In 2019 September, Pine Microsystem first started its project on PineTime. They tweeted about their project and announced it as well. And they launched PineTime smartwatch in the mid of 2021 as the latest model of the project.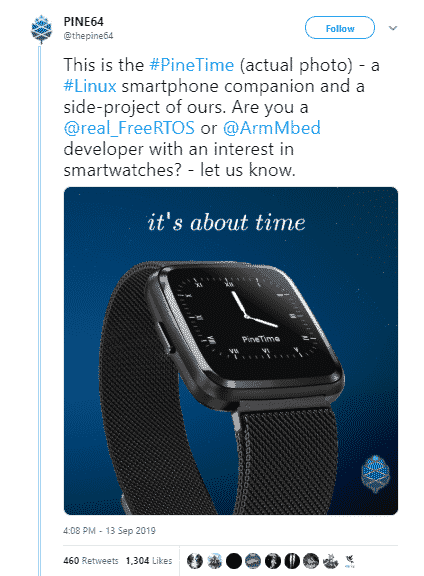 So, PineTime is a technically super-functional smartwatch by Pine Microsystem. It supports some popular operating systems, including FreeRTOS, Mynewt, Open source RTOS, including Zephyr, Mbed, and NuttX. Additionally, it comes with Heart Rate Sensor, a pedometer sensor, and an Accelerometer.
It is certainly not capable enough to beat Apple Watch, Samsung Watch, Fitbit, and other flagship-grade smartwatches, yet for a cheap one, it is quite competitive. PineTime is open to developers, and as a Linux-based watch, FOSS enthusiasts and Linux developers can utilize it in the best way possible.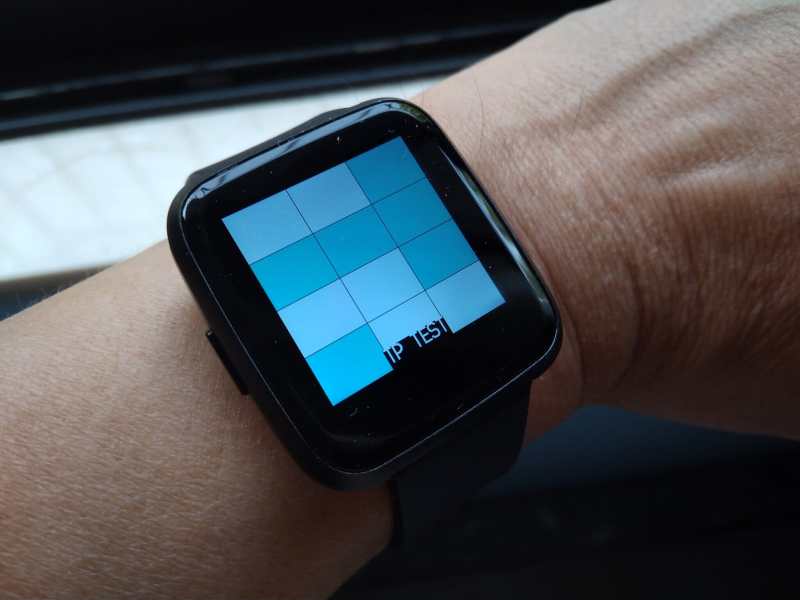 Like some premium watches, it has the capability to use the calling option from the watch through the main cellular device. A proper app will be made this experience possible. Many apps are already in the developing phase, so soon, users will get this feature in this watch for under 30 USD. This is quite revolutionary, as most watches with this many features are quite expensive. You can check the price on Pine Microsystem's official website too.
Specifications of PineTime Smartwatch
---
PineTime smartwatch is quite impressive in hardware specifications too. It comes with a 1.3-inch square-shaped IPS touch display which is completely a capacitive touchscreen. The display resolution is approximately 240X240, which is more than enough for a small smartwatch. Along with compatibility with any open source operating system, it has a built-in pedometer, heart rate sensor, Bluetooth 5.0 with BLE, over week-long battery support, weather sealing, and much more.
This watch is powered by Nordic Semiconductor nRF52832 CPU running at 64 MHz and an additional Floating Point. The CPU consumes a very low amount of power. Moreover, the PineTime smartwatch packs 4MB of user storage, of which 3.5MB is available, and 0.5MB is dedicated for OS files. So, the device is highly capable; just the software implementation is required.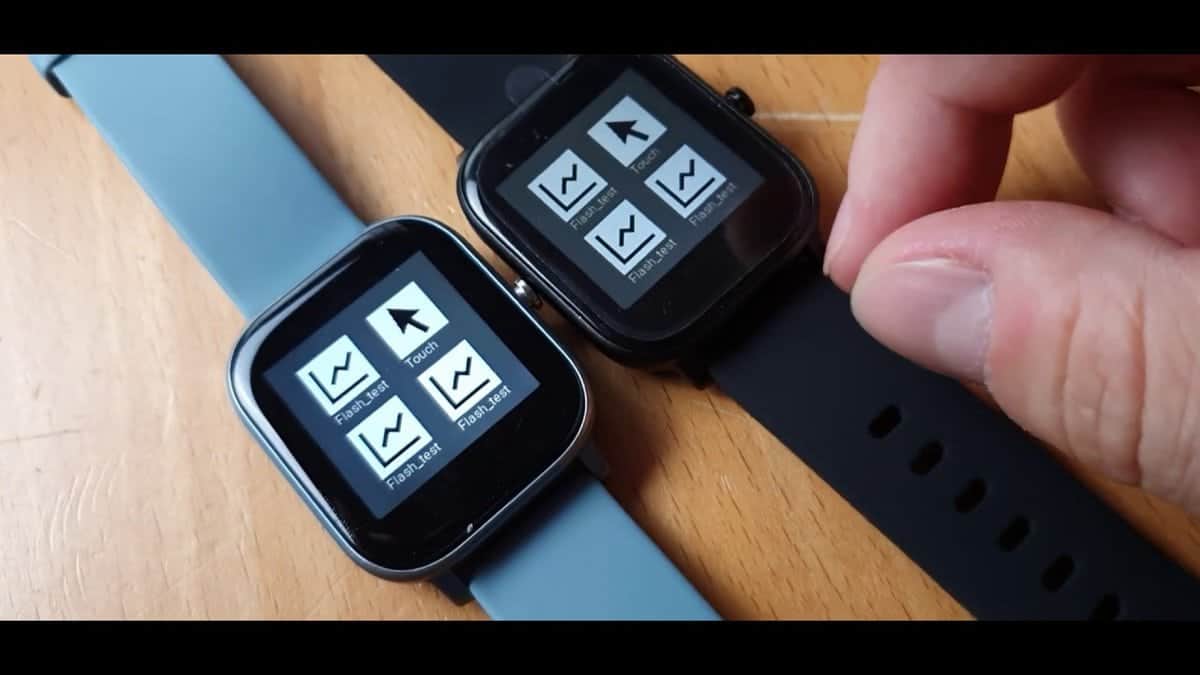 Though this watch packs a premium-grade fitness tracking system, this does not look cheap at all. It comes at an affordable price range, but the built quality is exceptionally solid. It could be polished a bit more and could feature an AMOLED screen, which would drastically increase the cost. The design and outlook of PineTime also rival smartwatches like Amazfit GT and the Apple Watch.
Features of PineTime Smartwatch
It packs a vivid and clear IPD grade display.

PineTime features a premium quality motor for proper vibration alerts.

This has the capability of a proper fitness tracker along with general smartwatch functions.

It supports OTA upgrades.

The watch shell comes with durable material, including superior zinc alloy and plastic.

PineTime is also dustproof and water-resistant, with a rating of IP67.

It is capable of monitoring near-accurate sleep cycles, heart rate, and steps.
Wrapping Up
---
In a nutshell, the PineTime smartwatch comes with a premium package at a negligible amount of money. If you require a highly featured smartwatch, you no longer have to look for pricy counterparts or random non-brand cheaper ones. As a Linux-based smartwatch, the possibility is nearly endless.
Let's see how capable this smartwatch from Pine 64 will become in the near future. We certainly recommend it for both iPhone and Android users alike. If you are a PinePhone user, then, needless to say, it will complement you even more.