Since the criticism began to emerge, I have always experienced cases of a certain dissonance between what the public believed and what the specific website presented. With that in mind, I have produced a top-rated steam games list. The list I made is based on the total number of downloads, positive reviews, and the number of comments. In the world of games, there are video games of entirely different genres. There are action, adventures, platforms, shooters, strategy, musical, driving, simulators, and many other genres.
For this, I went to Iron Shout first and then selected the best free steam games of all time according to each side. We have a total of 20 masterpieces of cheap steam games. Surprisingly, it only rarely goes hand in hand. Whether or not these votes are unanimous, what is undeniable is that I could not take part in any of the parties. There are about twenty Linux games that must be tried before dying.
Top Rated Steam Games for Linux Gamers
---
Playing games in Linux is getting more comfortable every day. Leaving aside the emulated games, it has lots of games for Linux nowadays. But searching for the right and enjoyable game is always a headache. If you are fond of Linux and love to play the game on Linux, this curated list is for you. This article covers you with the most reviewed games on steam.
1. Iron Snout
---
After becoming the first to be listed as "Best Free Linux Games," Iron Snout had the difficult task of maintaining the same high bar. This position in the list shows to what extent it achieved it. This game became one of the titles that would mark the way forward for the industry. It is one of the high-rated steam games regarding graphics, physics, gameplay, and above all, brutal fighting.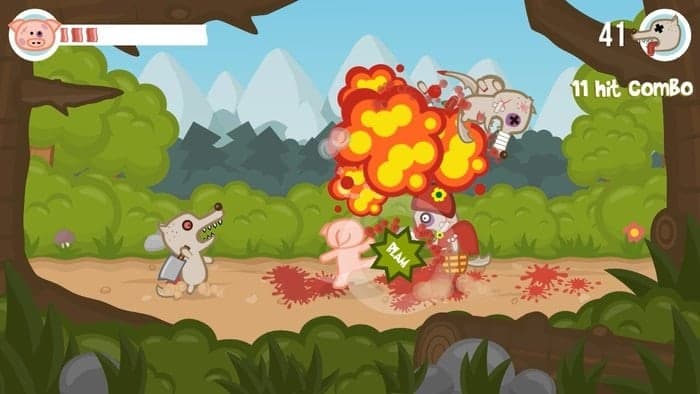 Moreover, the game is so much intense you will have a tough time getting 200 kills at one go. Don't worry if you can't beat it at a time, stop playing and come back later. Most probably, the toughness made this game one of the top-rated steam games.
2. Team Fortress 2
---
Becoming the second game that has more reviews than the first one. But this game is quite old. The first release of Team Fortress 2 was in 2007. Since its release, the developer has updated the game frequently. Team Fortress 2 has a unique style and gameplay. There are tons of funny videos, artwork, and memes.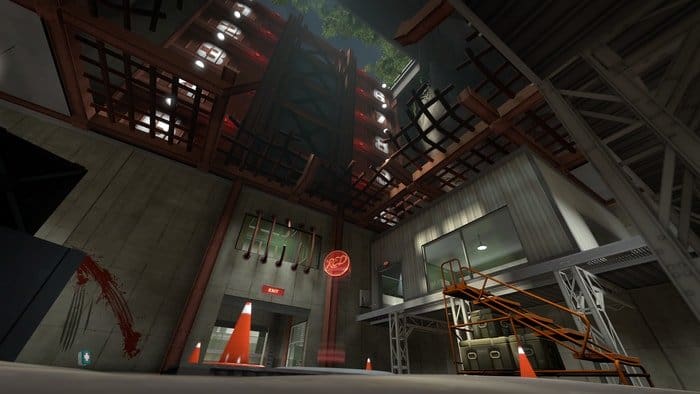 As being in the second position in this list, the game is fun and time passing. Though the learning curve is a little bit confusing, the gameplay is fantastic. It has an ongoing war without crashing with the bizarre world.
3. Everlasting Summer
---
The Everlasting Summer is made up of numerous different deliveries of all kinds. It isn't easy to choose one because some are considered the best for their characters. And many others are for its plot and gameplay, etc.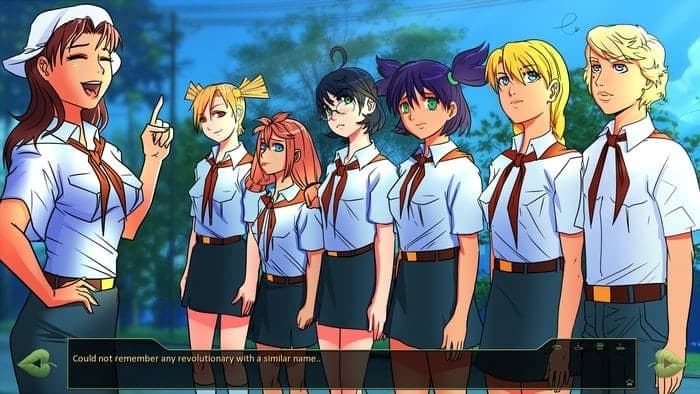 The game comes with in-depth story elements as well as content. Do you remember any game that is worth playing 2nd and 3rd time? Everlasting Summer is one of them. It will push you to play this game for 4th, 5th and more times. You usually play the game, but this game will play you.
4. Cinderella Phenomenon
---
Launched in 2017, Cinderella Phenomenon was the first opera of Valve, a game that allowed them to live on the rents of their success. And their graphics engine to shape the empire which Steam has finally become. Undoubtedly one of the top-rated steam games and best free Steam Games in history.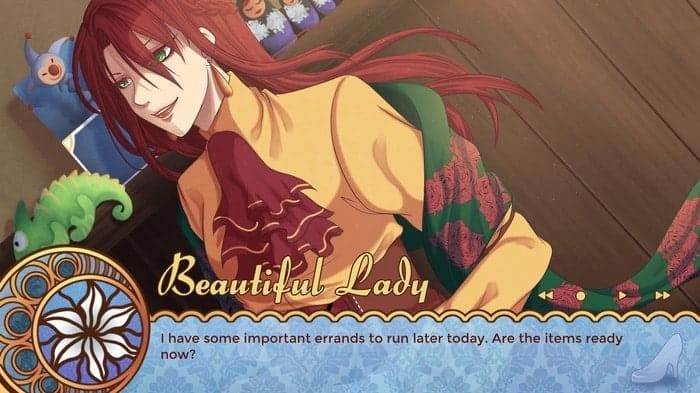 It is also a classic game that, despite its graphics, it has endured remarkably well the passage of time. It makes it an equally recommended game today. The gameplay is so compelling that made it the one of the most positive reviewed game in this list.
5. Floating Point
---
The concept, graphics, and gameplay altogether, 'Floating Point' has everything you could ask of a peaceful game. But it also managed to take a step further on how the gameplay has been designed. It is a totally fun game, and especially the unique concept makes it adorable to game lovers.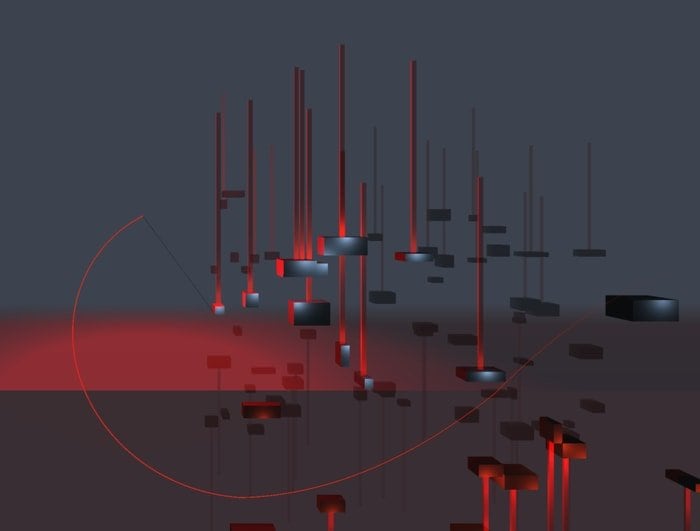 A trip to space, and you need to manage to swing yourself smoothly. The main objective of this game is to collect points. Once you hit something, you lose the game.
6. Transmissions: Element 120
---
One of the best features of Transmissions: Element 120 and turn it into one of the best action games. As it is free-to-play and the developer team does not stop updating it, it got numerous praise. Moreover, it covers you very often with new expansions and many more new features.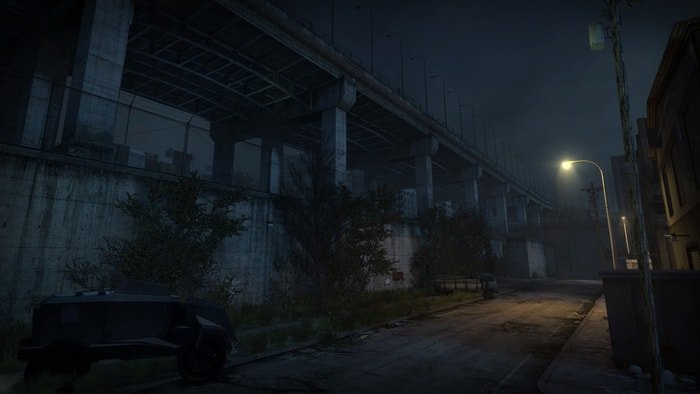 The gravity gun helps using new stuff for puzzles and combat. It is the game that can make you feel guilty for playing it for free. Though it is short, Half-Life 2 universe mod will cover you up. It is like playing the Half-Life game with another level of creativity.
7. Unturned
---
It wasn't easy to improve the Unturned. But if there is a studio capable of retracing your steps and getting your head exploded, that is Unturned. As with many other games that I mentioned earlier, the story of this game cannot be absent from this list.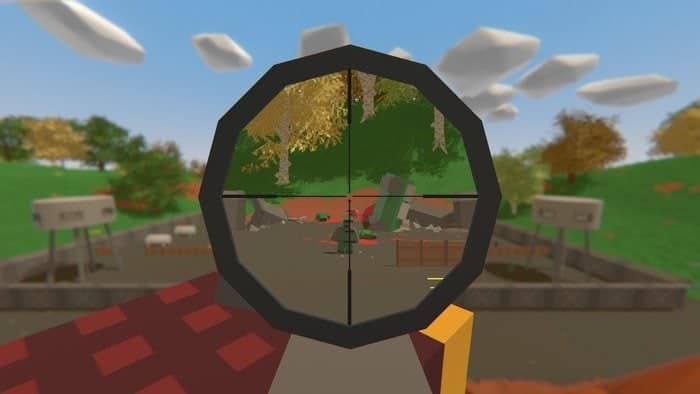 With the fun gameplay, it is more enjoyable playing with friends. Even there is a toxic player, and it will not reduce the fun. If you love PVP, it is your game. Last but not least, the astonishing fact that a 16-year-old developer developed it.
8. The Plan
---
Speaking of The Plan, it also deserves a special mention for being one of the most typical deliveries of the entire series that has gone through all kinds of consoles. It has received many different versions. Besides, it has won all kinds of awards and trust.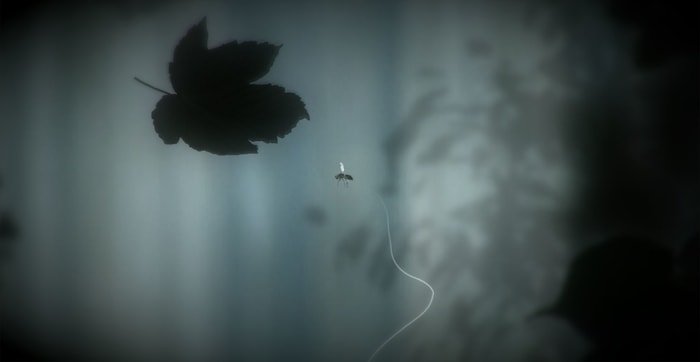 If you have not played it yet, you are already taking the time to acquire it for Linux Games or any of the consoles that you have. So you can go through its huge open world and see first-hand why it is one of the essential RPGs of all.
9. Narcissu 1st & 2nd
---
After accelerating the rhythm of the first and further deepening everything that Narcissu 1st & 2nd managed to present, it has become one of the star games of free Steam Games. With an exciting plot, wonderful gameplay, and impressive graphics quality, it has managed to be one of the top-rated steam games.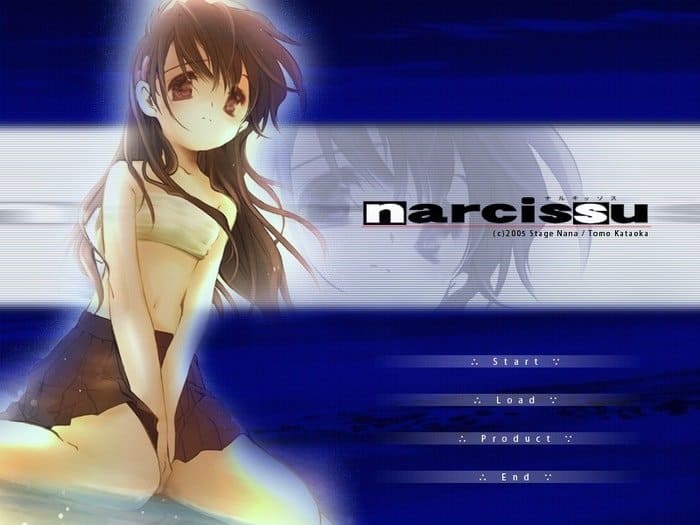 The story is about disease and suffering. The story is so touchable that you won't feel bored at all — the bad story of the people waiting for the end after a terminal illness. It is impossible not to feel the pain of the suffering people.
10. We Were Here
---
Behind that simple aspect that "We Were Here" hides one of the most brilliant stories you can imagine. Compared to other games on this list, it is not so long to catch you from the first minute and get excited completely.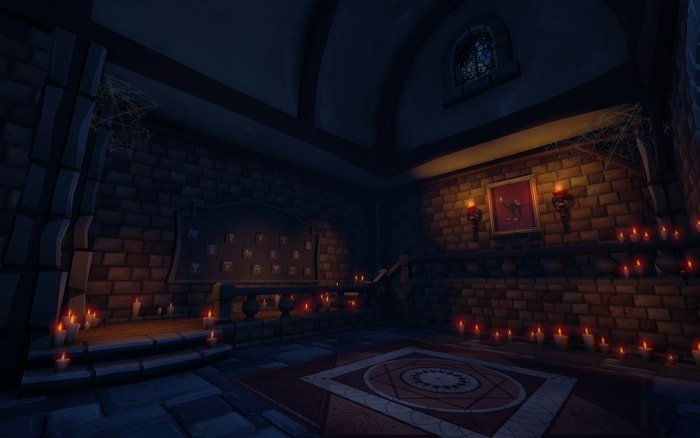 In this game, you and your partner get a part in an island. However, you two only have a walkie-talkie for the mean of communication. You have to find your partner within the time. If you play with your friend, you will end up communicating with them verbally.
11. Double Action: Boogaloo
---
The addition of new troops and a more effective, realistic combat system that abandoned the probability calculations turned Double Action: Boogaloo into a masterpiece. A title of the action in which you have to combat your enemy. Being an action game, it is not as boring as other action games. It is fun to play that will widen your mouth by making you laugh.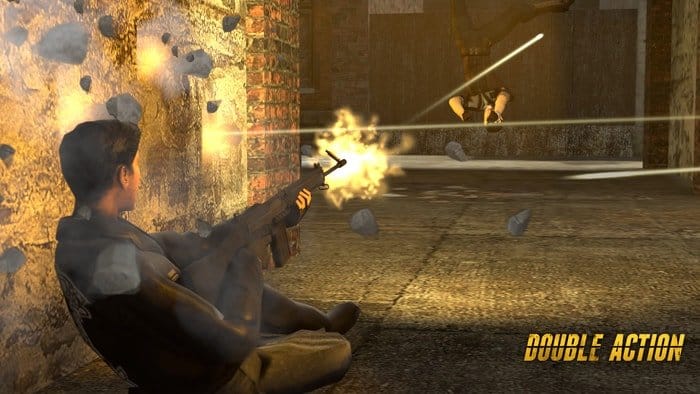 It is a fun and fast-paced game which offers lots of weapons. It covers you up with a 9mm pistol, a .45 caliber pistol, combat shotgun, automatic rifle, burst-fire rifle, and many more. The game could be a paid game because of its premia like gameplay, artwork, theme, and many more.
12. You Have to Win the Game
---
You Have to Win the Game is on our top-rated steam games list and was originally released in May 2012. Since then, this game has won the heart of numerous gamers. It is a free-to-play exploration game where you have to search the hidden treasures and rare artifacts. The game is based on a 1980s PC game design that will make you nostalgic.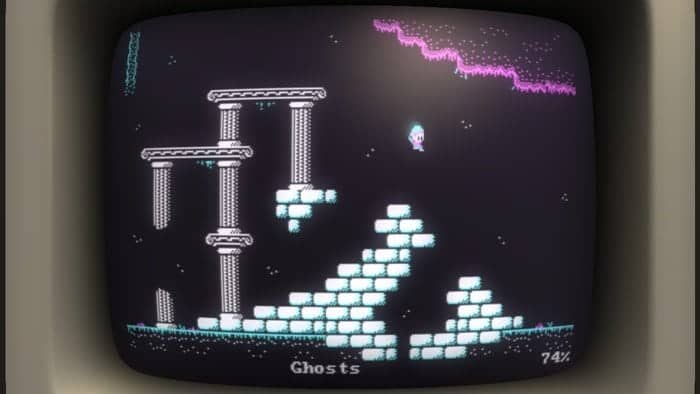 This low-space acquiring game is very simple but has good character. It is a game worth finishing at a go, but you will come back when you are lonely. Overall the gameplay is good, and that's why it got numerous positive reviews in the steam community.
13. Nekojishi
---
Calm down, do not take your hands to your head yet. Nekojishi is a visual novel that has almost everything to be on this list. It is a gay furry dating sim that has the theme of being yourself vs. the needs of others.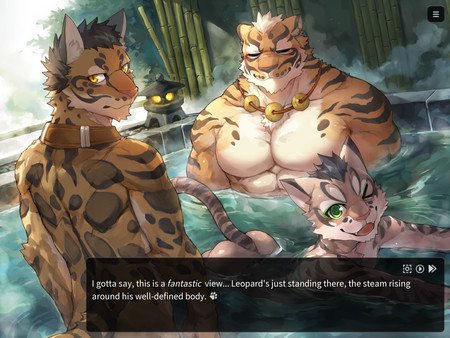 If you are very emotional, then this game is not for you. The reason is that the storyline of this game is touching. The game can be ended with twelve different possible endings. You can play the game easily with a proper guide. Not only this, it has great music and artwork and is one of the top-rated steam games.
14. Fistful of Frags
---
If you want to play FPS top-rated steam games for free, Fistful of Frags is the game. It is a multiplayer-based action game that demands your shooting skills. Due to its gameplay, it is one of the popular free steam games.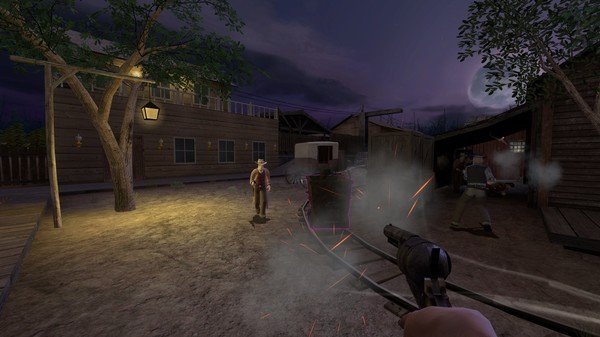 One of the best Linux games on Steam, and you will more enjoy this game with multiplayer mode. Though it is a bit clunky, the fun does not come apart from you from the joy.
15. Sunrider: Mask of Arcadius
---
Love in Space is the sole creator of Sunrider: Mask of Arcadius, a very peculiar visual novel for its mechanics. Its visual section and its proposal in which you will enter into a cold war—the war between Sol Alliance (Nato) and Warsaw Pact (PACT).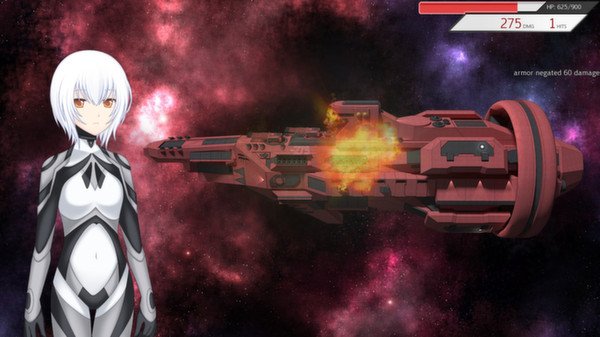 Captain Kayto Shields loses his home and nation. He had the only hope of his newly minted vessel with which to start the war. The game has problematic gameplay. As it is free, you will like this if you are fond of VN games and likewise.
16. The Lion's Song
---
I have a very clear image of the first time I had in my hands a demo of The Lion's Song. But if there is a vivid memory about the game, that is the magnificent story of The Lion's Song. It is a very interesting platform in which I invested dozens of hours to complete this top-rated steam game.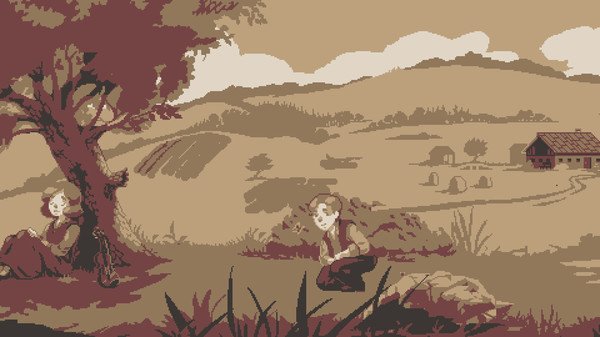 It is curious that with such a considerable leap regarding technology and ideas, the story of the girl named Wilma that marks The Lion's Song endures type so well. They are still a very small game by today's standards. Music focused on exploration in which to complete different challenges and progress the story of Wilma.
17. No More Room in Hell
---
The list continues with the No More Room in Hell game. It is one of the most classic survival video games developed seven years ago by No More Room in Hell. Since then, it has become one of the top-rated steam games. There is something to note about the epic fantasy adventure that presents us. This remastering is carried out by Lever Games and includes all the original content.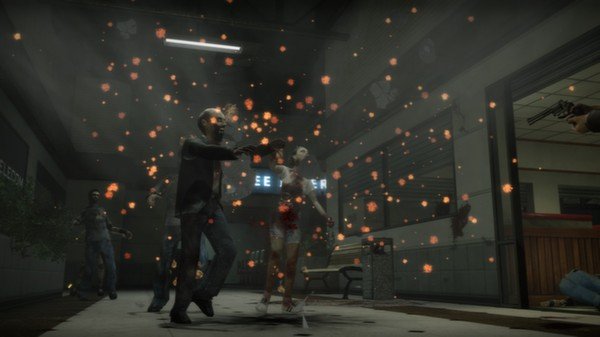 The most fun thing is you can play this game with your friend. Seeing the zombies keep overrunning your zone and killing them is a lifesaving experience. Moreover, it keeps intensity by not showing you the remaining life.
18. AdVenture Capitalist
---
Hyper Hippo Games released AdVenture Capitalist. It is one of the most acclaimed top-rated steam games, which is part of this list. The game tried to simulate the capitalists. Moreover, it improved the system of combat by turns and the possibility of playing along with other players. Thanks to its multiplayer online or local to split-screen.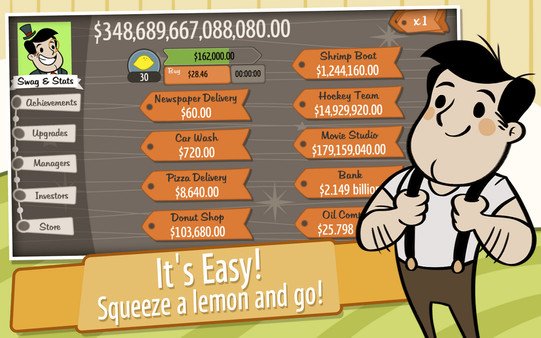 Though the game is repetitive itself, you have the chance to know how to be a capitalist. You have to buy stuff and get money. Once you have lots of stuff, you go to the next level leaving the earth and living on the moon.
19. Overload Playable Teaser
---
Of all the mentioned games, Overload Playable Teaser is the most recent of all. As it arrived in stores only a couple of years ago and since then it is considered one of the best releases of all time. A pure FPS game and the most recognized sagas that exist.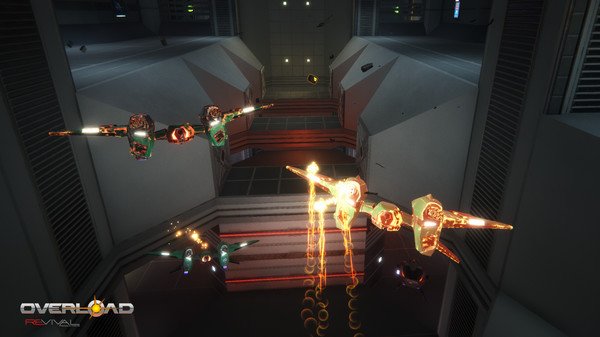 With fascinating gameplay, a platform that you will not tire of exploring, and some mechanics in the combats that will please the more novices as veterans alike. The game is so decent that it will hit you on the Kickstarter. You will be speechless, and you will feel like you are in 1995 again. It is just a pure 6DOF action game. The game is enjoyable if you have a VR.
20. Disturbed
---
Despite being a spin-off, Disturbed has managed to consolidate itself as one of the top-rated steam games developed. The plot takes place as an adventurous and horror gameplay. With very similar gameplay and in which the plot takes you to the new factions, characters, weapons, and a wide-open world.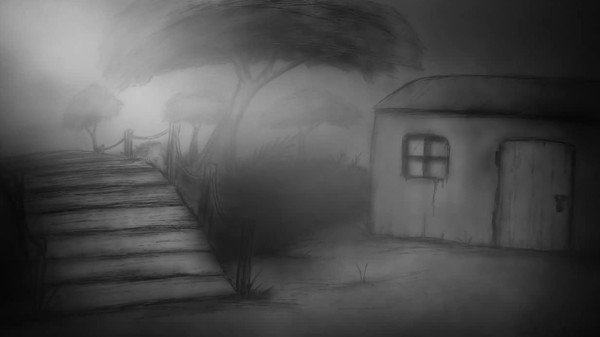 The game is a short visual novel, and it has a dark theme that makes it unique from others. It is enjoyable and an hour-long playtime. The music, artwork, and thrill are so fascinating that they make it one of the highly-rated free steam games.
Concluding Remarks
---
Do you want to amaze yourself? You can try all of these games. It won't disappoint you as all of these games are highly rated. Moreover, if you want to help a Linux gamer, you should give them this top-rated steam games list. In return, you will get praised by them. And who doesn't want good feedback?  
Finally, I have prepared 20 top-rated Steam Games in a list that is all that is, but not all are. A list of quality games that fill without problems the jugona soul that we carry inside demonstrates the myth that in Linux, you cannot play good games.
Though most of these top-rated steam games are enjoyable to play, you may find some difficulty playing those in your computer. The reason is some of them require a high configured PC, and some can be played in a typical PC. However, I recommend you try them at least once. Also, share them with your friends and in social media.
Well, so far, the best free Linux games, a long list in which all they are, but I'm sure there are many more fun projects to add. Do you know what game should be on the list? Do you think there is any leftover? Then comment below and let me know. And don't forget to play games on Linux.