The rapid development of IoT has enabled companies to add value to their services and enjoy a wide range of advantages. Especially during the pandemic, when many businesses were affected adversely, IoT made its way into the existing business operations and practices and reached its peak. Even recent reports indicate that about 31 billion devices will be connected to the IoT infrastructure in the near future. But whenever there is an advancement in any technology, you can expect a series of drawbacks as well.
The same goes for IoT, as hackers are now more active, and you can easily lose access to your system and sensitive information if you do not take proper actions. That is when secure IoT devices come into play to prevent unauthorized access and protect you from unpleasant situations.
Why Is IoT Security Important?
---
The IoT industry is going to experience a tremendous rise, without a doubt. The falling prices of sensors and chipsets and the 5G internet connectivity are also there to support IoT advancement. Besides, the widespread use of smartphones and applications will surely facilitate the IoT industry to a great extent.
With this, the magnitude of cyber attacks is going to boom. Even NETSCOUT's Threat Intelligence has reported that whenever you connect any IoT device to the web, it gets attacked within 5 minutes. So, the smart and secure IoT devices have no alternative while we are forwarding to the era of automation and intelligent applications.
You will find many applications that can offer great value to your day-to-day life. Autonomous vehicles, smart refrigerators, smart bulbs, and home automation are examples of how IoT can change our lives forever.
But without proper IoT security means, they can only add a threat to your life and cost you a lot of money. So if you decide to grow with IoT, safety & security from hackers should be your primary concern.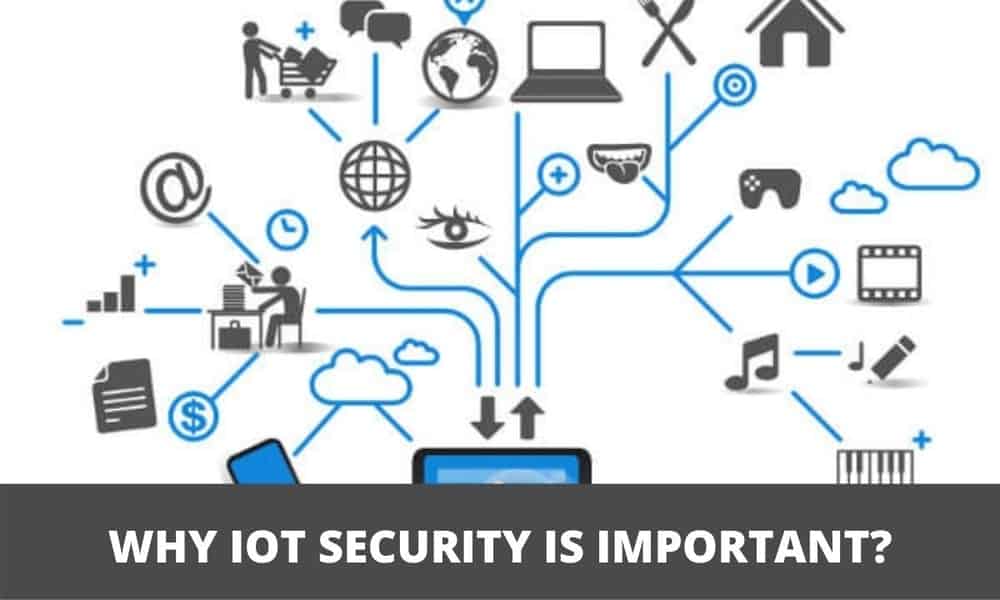 Understanding The Risks Associated With IoT Security
---
With more and more businesses adopting IoT technologies, the number of cybercriminals is also skyrocketing. It has become quite challenging to cope with the wide range of strategies that hackers use nowadays to break into your system.
IoT devices usually remain connected to the phone or computer, so, without adequate security, your data can get damaged and unusable. Secure IoT devices can also help check the consumer's networks to prevent unauthorized access and mitigate the risk of the entire system becoming vulnerable.
Again, the IoT devices don't get updated frequently, making them an ideal choice for scammers. Mirai Botnet Attack of 2016 is an ideal example of how an insecure IoT device can bring down the internet. To understand the risks, we can also talk about how hackers can cause malfunction and physical harm to the machinery to incur a major loss.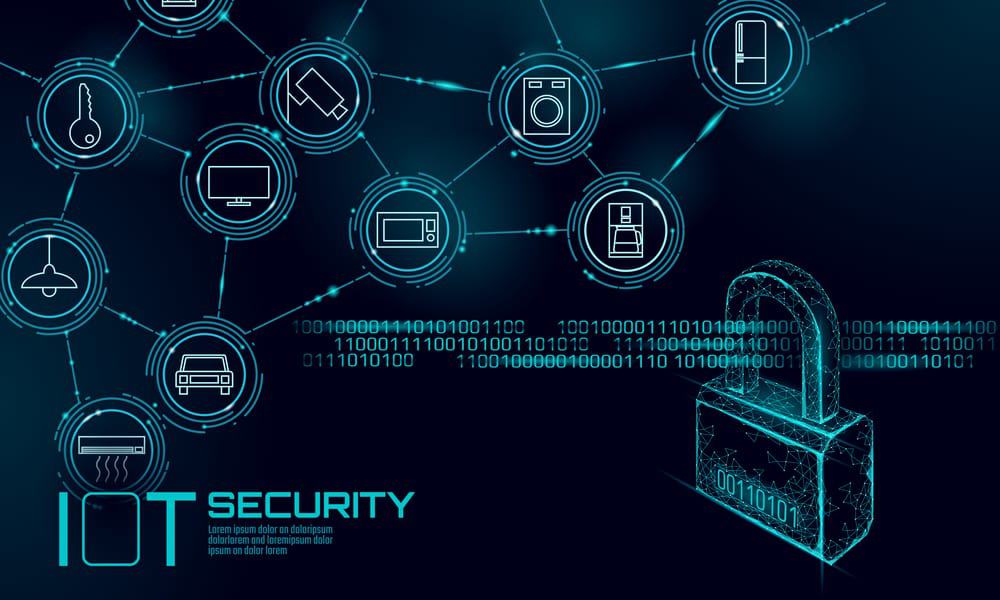 5 Reasons To Get Secure IoT Devices
---
You must pay full attention and take bold steps to limit cyberattacks and restrict scammers from collecting your sensitive data. The 5 most important reasons why you should be concerned and start using secure IoT devices are:
Secure User Data: Protecting yourself from the malicious intentions of cybercriminals can cause data loss and leave you in a vulnerable condition. Again, IoT devices can generate an enormous amount of data. So you must take action to secure the system where secure IoT solutions can play a major role.
Ensuring Privacy: If cyber attackers can exploit your sensitive data, they can easily harm your customers. As the service provider, you are responsible for taking the necessary steps so that the customers' data remain in safe hands.
Protect Your Devices: One of the major challenges is protecting your system or establishment from a physical attack because the manipulated IoT devices can incur a significant loss. Smart power grids and industrial machines are the best examples of where criminals can damage if no robust IoT security measures have been taken.
Increase Trust and Reliability: IoT security can contribute to selling more products and gaining profit. Because with the integration of the IoT smart security system, you will be able to earn consumers' trust and become more comfortable with the IoT technologies.
Strengthening the Network Security: Again, if you think of an infected IoT device, it can make the entire network system vulnerable and leak sensitive information. This kind of scenario can be deadly for any company and affect the other systems connected to the network to a great extent.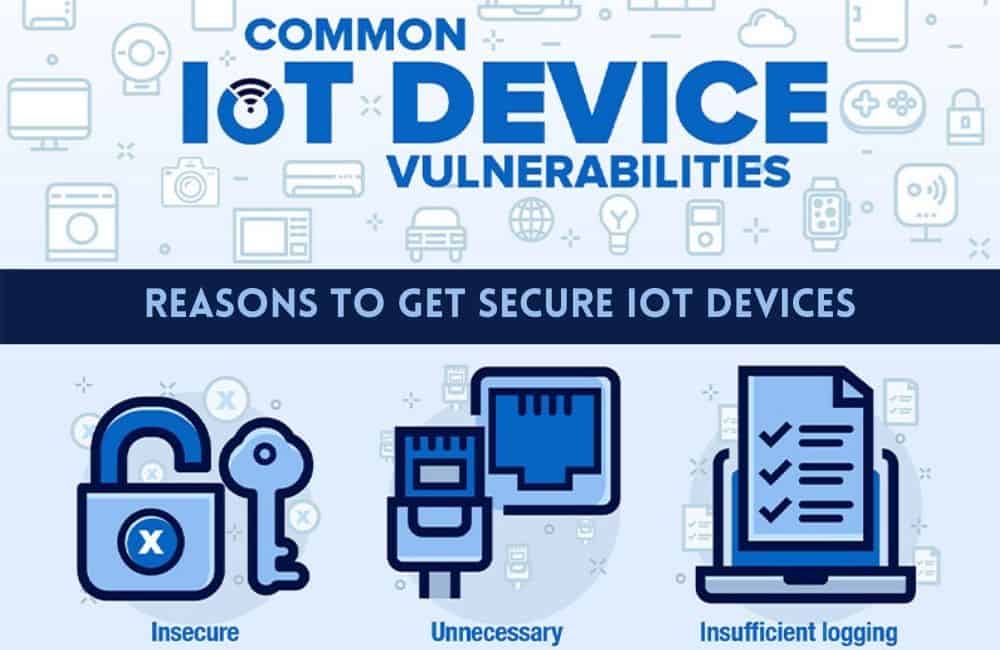 Best Secure IoT Devices At a Glance
---
You have probably understood the importance of secure IoT devices already. There are many applications and devices available you can get right now. But to help you to identify the right solution for your system and help you secure your environment effectively, this article will be really helpful.
Although there are many things you should consider before making the last call, if you go through the features, pros, and cons mentioned below, you will certainly save a lot of time by concentrating on other sectors.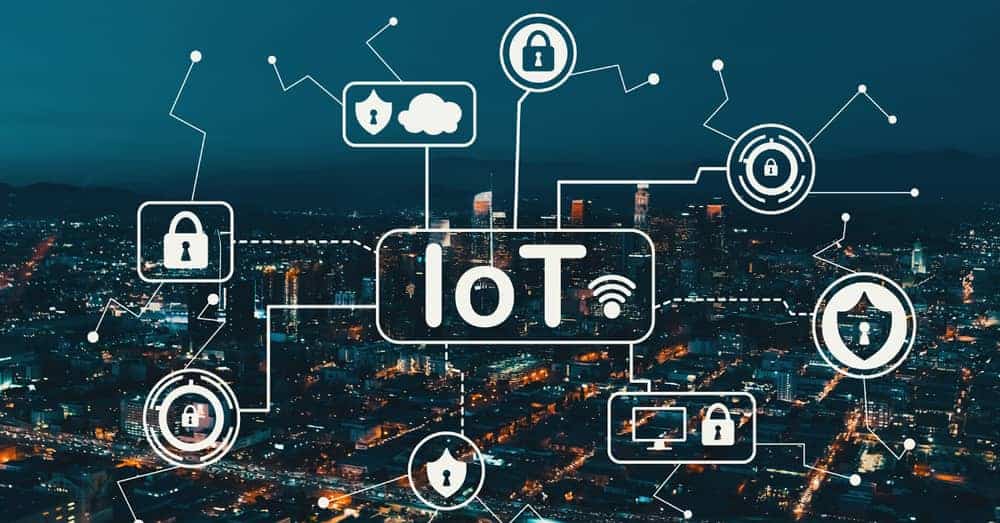 1. Cisco IoT Security Devices and Solutions
---
Cisco is a familiar name in the domain of the internet of things. This company has contributed a lot to expanding the industrial IoT, and you can certainly rely on the products and services offered by Cisco.
Cisco's most recent security products are Cisco Talos Threat Intelligence, Cisco Cyber Vision, Cisco Identity Services Engine, and Firepower Threat Defence. These services and devices can help gain visibility and control over your system, defend against IoT threats, and build IT-OT security operations.
We are going to talk about the Cisco Secure Firewall in this article. Cisco currently offers an array of security firewalls, such as Firepower 1000, Firepower 2100, Firepower 4100, Firepower 9300, and so on. Besides, it comes with Cisco SecureX.
Cisco Firewall Management Centre can be considered the industry's most complete and open security platform. Even if you do not use a static IP, you can still use VMware, AWS, and Azure tags to support Secure Firewall's dynamic attributes.
2. Dojo Smart Security and Privacy Solution
---
This is one of the excellent secure IoT devices for home automation. You can consider it a layer between the IoT devices and potential threats that can hamper network security. Besides, it is super flexible to use as you can move the pebble all around the room. Besides, it will send an alert whenever you need to pay attention to an activity. If you are concerned about your Wi-Fi network where all the smart devices are connected, then you can choose Dojo.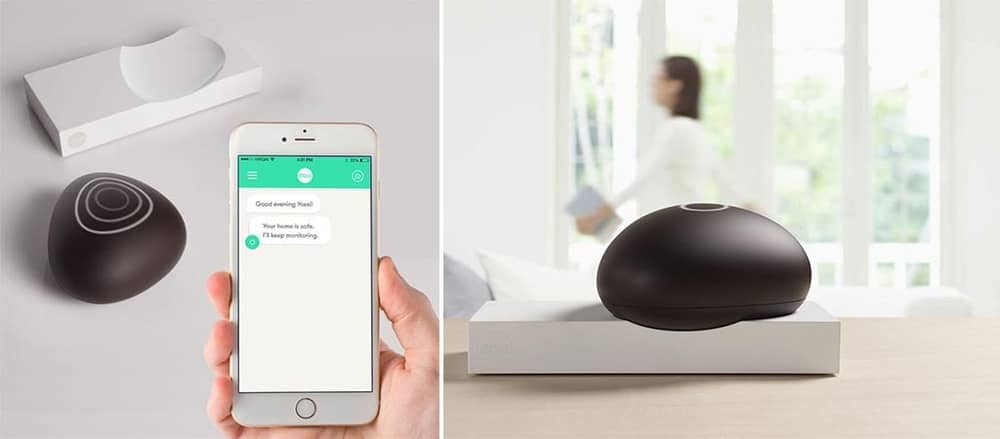 It will protect your network and save your devices from being hacked. Besides, Dojo comes with a friendly mobile application that can render real-time visibility and give you full control over your home network.
On top of that, through continuous adapting, planning, and protecting, Dojo constantly learns about your home and delivers the optimum security solution. Installation and setup are simple, while Dojo can automatically mitigate privacy breaches and block cyber-threats.
It is also suitable for enterprises of any scale. Dojo uses ethernet as the connectivity technology. It can transfer data at a rate of 10 Gigabytes Per Second that can conveniently match any organization's demand. The package also includes a quick start guide to help you get going with the device.
3. BitDefender BOX
---
Like the previous device mentioned in this list, BitDefender Box is another revolutionary product that protects the home network and all smart devices. This company claims to deliver the world's first cybersecurity smart device designed with the consumer in mind.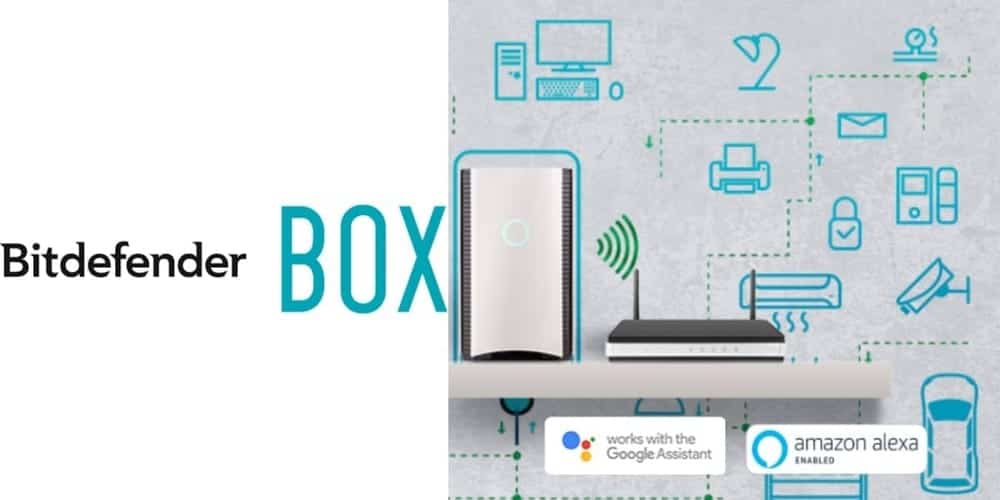 This 2nd generation product works better than any antivirus while exceeding your expectations with its exciting features. The device is user-friendly also, which makes it suitable for everyone.
If you are looking for an all-in-one cybersecurity solution, then BitDefender BOX will certainly be an ideal choice. You can use this device anywhere, anytime, powered by a dual-core CPU.
The installation will not take over five minutes, and you must connect the device with your Wi-Fi router. BitDefender BOX is compatible with any kind of internet setup, and all the advanced security features will be at your fingertip. Advanced parental controls are also available.
You will get support for almost any device you're using, as BitDefender can automatically identify the devices. You will be holding control of whatever is happening inside your network. If someone wants to connect, admins will be notified right away.
You will also get detailed traffic reports and set specific rules for each person in your family. Users can also enjoy the advantage of vulnerability assessment, anomaly detection, exploit prevention, brute force protection, and sensitive data protection.
4. Zymbit
---
If you are an entrepreneur or a business owner, then Zymbit can render the best hardware and software security system for your IT infrastructure. They have delivered excellent products to protect digital assets, transactions, and sensitive information for quite a long time.
Especially when it comes to hardware security modules, a few companies can come close to Zymbit. These devices are specially designed for protecting IPs and credentials to avoid cyber attacks or physical exploits.
You can consider it as a tamper-responsive module equipped with a trust anchor, measured system identity, encryption, signing, digital wallet, and so on. You will also find other cryptographic services as well.
Currently, they are offering three different security modules that include ZYMKEY4, HSM4,6, and Manufacturing Tools. These devices can identify measured identity, while the physical tamper sensor can act as a physical layer of security.
Data encryption and signing are the best part as the strong cipher suite comes with ECDSA, ECDH, AES-256, and SHA256. ECC KOBLITZ P-256, and so on. You can define the tamper policies and actions to generate a pair of public or private keys.
Zymbit comes with a crypto engine protected and supervised by a dedicated microcontroller. Besides, it is suitable for developers as they can easily integrate the hardware with a simple API. Manufacturers can also enjoy the on-premise tools without compromising the network IP.
5. Tempered Airwall
---
This company has proudly claimed its spot in this shortlist of secure IoT devices with connectivity solutions for IoT infrastructures. You can use this for any critical industrial control system and IoT applications in industries like water, energy, petroleum, manufacturing, and so on. So you can easily understand how tempered can make your life easy as you will get more time to focus on assets, users, and data in IoT, IT, or even OT networks.
Micro-segmentation is the best feature Tempered Airwall offers that can play an important role in ensuring maximum uptime and preventing insider attacks. Besides, it comes with ransomware equipped with powerful, intuitive visual policies to take care of users and devices.
You can also enjoy the benefits of encrypted device-to-device connections alongside data sharing and lights-out management. If you are looking to increase the network visibility, Airwall is definitely a great choice.
It can enable you to analyze networks and monitor and detect threats with the help of port mirroring and secured connections. Airwall will surely be your best companion when it comes to maintaining compilations and regulations such as NIST, PCI, CMMC, HITRUST, and so on.
Even for the WAN-Cloud Connectivity, Airwall provides one of the most cost-effective solutions with connectivity support between remote users, devices, branch offices, and partners. So you will not have to take the pain of separate SDWAN or MPLS networks.
6. Arris Secure Home Gateway
---
This device is one of its first kind on the market. Arris has been partnered with Intel to deliver the best quality secure IoT devices for the users. This device is powered by the McAfee Secure Home Platform and can keep all of your connected devices secure. With the most modernistic features and McAfee technology Arris has taken IoT security to the next stage. Each device will enjoy powerful, seamless, and hassle-free security.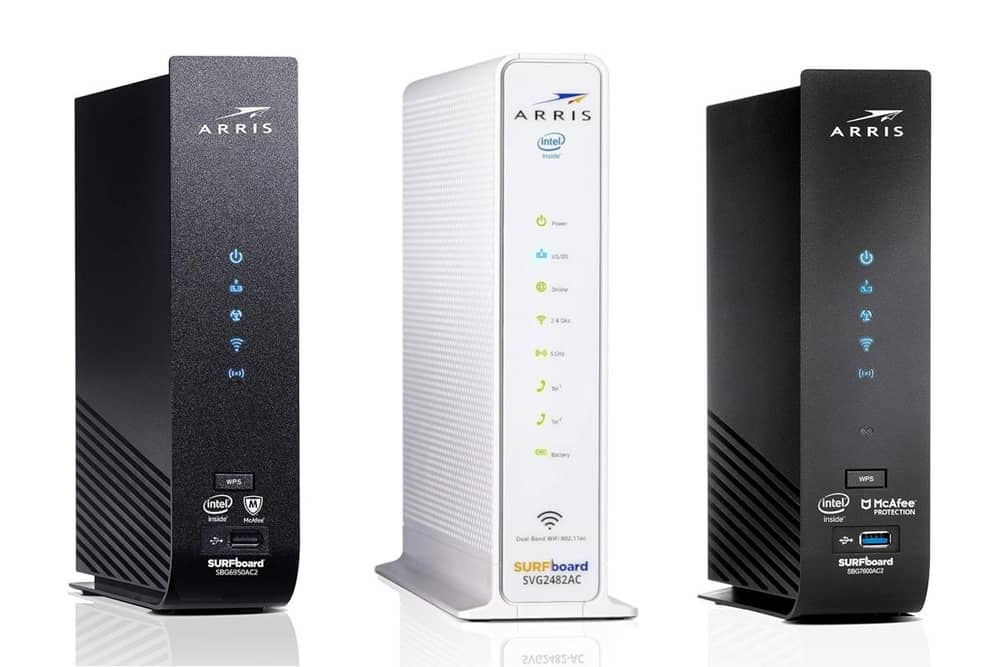 The name of the product is the ARRIS SURFboard SBG7580-AC. Any IoT product such as gaming consoles, cameras, wearables, and Smart TVs connected to the network will remain safe from any cyber attack.
The network-level security is also there to protect your home network from viruses, malware, and phishing scams as well. A well-designed mobile application can also be used for customization and user management.
Smart security, seamless app management, and robust parental controls are the most important features that excite you to start using Arris Surfboard. It uses the cloud to provide the optimum protection for internet-connected devices. You will not even have to become worried about the latest malware and identity scams.
Besides, you will receive real-time alerts when it detects any vulnerability. Your whole family will remain safe, as you can set individual schedules and restrictions to gain full control over your network.
7. Yubico YubiKey
---
Protecting your password when you are on an IoT network is important. Otherwise, hackers can easily get into your system and steal your valuable information. Especially if any of your sensitive data gets publicly exploited, it can cause a major loss, and you may also have to leave the market.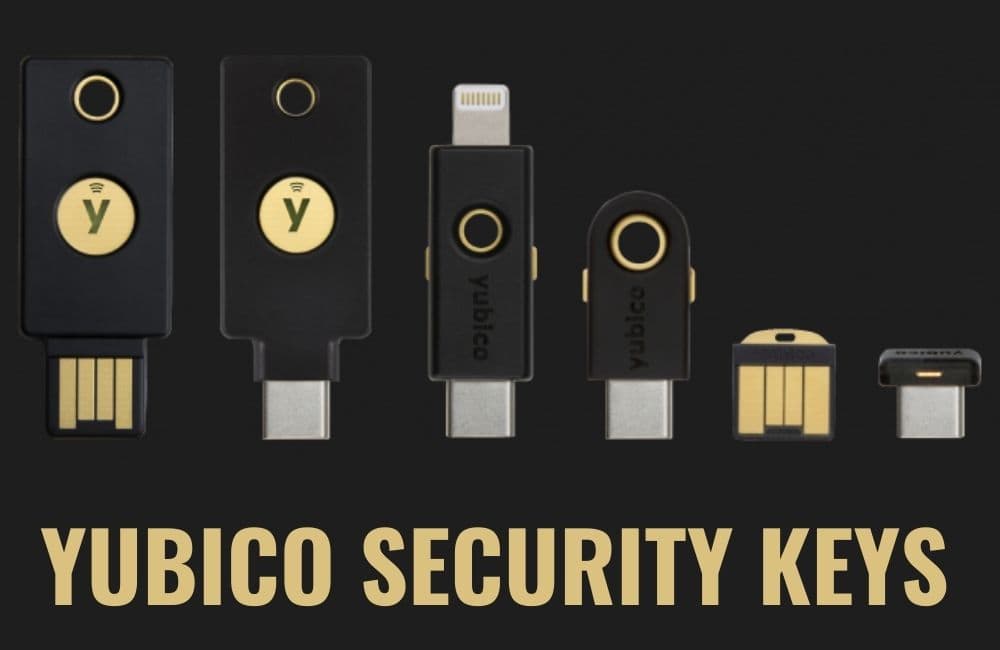 YubiKey is here to make the login secure and easy for you without compromising the quality of privacy. If you already had enough while balancing the usability and security, then it is a great product for you for a smooth experience.
To protect yourself from continuously increasing malware and hackers, Yubico never stores any data. Besides, you will not need any internet connection and software to use this USB-like IoT security product.
You can see it as a combination of leading password managers, social login, and enterprise single sign-on systems. Because of its partnership with large enterprises, developers, and apps, this out-of-the-box device requires no client software.
You can just visit a partner application and register YubiKey with 2-factor authentication. It can minimize the authentication time to a great extent. You can just plug the device into a computer and touch the biometric sensor to authenticate yourself.
Even if your smartphone comes with NFC, you can use YubiKey NFC to unlock the mobile with a single tap. So it is undoubtedly better than SMS and has the reputation of maintaining zero account takeovers and 4X faster login.
8. Multi-Factor Biometrics for Mobile by Synaptics
---
Synaptics is one of the leading IoT companies delivering the best IoT products and focusing on security for a long time. Just like their other products, their biometric fusion engine has taken IoT security to the next stage.
Even many companies and individuals have declared it as one of the outstanding secure IoT devices you can find in the market. You can embed it in any existing IoT system and enjoy extensive security features such as face recognition and biometrics.
I know Synaptics for its Natural ID™ capacitive-based fingerprint solutions. They have combined secure biometrics with advanced encryption. So users can enjoy the highest levels of security, ease of use, and cost efficiency while using a fingerprint-authentication supported application like computers, laptops, and so on. So there will say nothing to worry about any unauthorized access.
You can also enable both fingerprint and facial recognition before anyone can log into the system. Sensors are capable of producing accurate results. All of your data, banking information and controls will be in safe hands.
The security is far beyond the password or key codes. Moreover, the design is unique and comes with a bezel-free, edge-to-edge infinity display. The optical sensors are intelligent and become activated automatically to protect your privacy.
9. CyberMDX
---
This is a leading IoT company working to facilitate IoT technologies in the health care sector. They can extract meaningful insights from the IoT devices that hospitals and clinics use nowadays.
They also focus on generating more value and pay attention to all aspects, starting from acquiring, converting, and reporting data. Their secure IoT devices can play an important role in protecting healthcare assets. Besides, the solutions and products are cost-efficient and performance-optimized as well.
To get the best out of the devices, you will need to take support from software like Cisco Catalyst 9300 switch. Users can also apply Virtual appliance form factors with the intelligent sensors delivered by CyberMDX.
If you deploy one of these sensors in hardware, it will quickly acquire network traffic before applying deep packet inspection. It treats each traffic as an event, metadata, and reports to the core software.
However, no sensitive data will be transferred without reporting to the core software to protect your IoT environment. Sensors are designed for rendering superior performance and high resiliency to match the demand of large-scale enterprises.
Besides, redundant hard drives, a wide range of network interface options, and power supplies are also included within the package. Their medical cybersecurity software is also excellent. It can easily eliminate barriers and diagnose problems so that IoT can flourish in the healthcare industry.
10. EdgeLock™ SE050: Plug & Trust Secure Element
---
Edgelock is another flexible security product when we are talking about the IoT domain. You will find a few secure IoT products that are equipped with all the modern features. Starting from protecting sensor data, securing access to IoT services, and IoT device commissioning, you can even personalize and protect the Wi-Fi credentials with it.
So you can certainly become confident as you will be ready to fight against all the modern attacking scenarios. Also, it is as simple as just plugins and trusting the devices you are going to use. You can consider it a ready-to-use secure element that renders IC-level end-to-end security.
Besides, the hardware or device is actually a part of the EdgeVerse™ edge computing platform, so you can expect to deliver the IoT services with little or no hassle. You will also get a product support package useful to simply design and reduce the generation time of your IoT products.
For enterprise-level security, it is a great solution to get your hands on. Flagship 40nm NXP® IntegralSecurity powers this device's architecture while it also supports full encrypted communications.
With the pin-to-pin compatible configurations, you can set it up to meet the demand of any industrial use case. EdgeLocke is also a part of the Certified EdgeLock Assurance program, which clearly authenticates the reliability of this security device.
Choosing The Devices For Your Security
---
We can't ignore the continuously increasing risks IoT can bring to our lives anymore. Even in recent years, IoT security has been questionable and affected more than 70 percent of organizations all over the world.
As the use of IoT will continue to expand, it is high time you should take action to protect yourself from IoT-sourced cyberattacks. The above-mentioned secure IoT devices can really help you play smart. They can also enable you to build a shield for your IoT ecosystem.
You will find many ways to protect your network and devices. You will find easier as well as complicated solutions to tackle the problems as well. They may also provide different levels of security. So it is your responsibility to identify the strength of your system and pick the most intensive solutions.
Tips To Secure IoT Devices
---
You can go through the following tips to maintain the security of your IoT devices:
Multi-Factor Authentication: You should always skip the default password and set dynamic passwords for your IoT devices and platforms. But if your password fails, then multi-factor authentication can work as a second layer of protection. You can also use secure devices for physical authentication.
Keep Your Software Up-to-Date: Hackers can easily break into your system due to the old bugs and patch security vulnerabilities, and your security can be publicly exploited. So if you regularly update the IoT software, it will definitely mitigate the risk of potential loss.
Use Encrypted Connection: It is suggested that you should always use a VPN before going online. It will change your IP addresses and encrypt data and any sensitive information. Besides, if your VPN comes with the "Kill Switch" feature, no one will be able to track you when you communicate with the public cloud.
Integrate Monitoring System: Keeping a close eye on the networks where you connect a wide array of IoT devices for completing operations is essential. An ideal monitoring system will help to track devices' health and send alerts when required. It can also report unusual data flow and suspected unauthorized access.
Network Segmentation: Network segmentation refers to spitting an internal network into multiple sub-networks. These networks can communicate with each other, although they remain isolated and independent as well. So if there is a successful cyberattack, the hackers won't be able to damage the entire network and get access to all resources.
Flexibility and Scalability: Whenever you are going to implement security techniques, you should always keep scalability and flexibility in your mind. It may also depend on your budget and the security measure you are willing to take.
Finally, Insights
---
As the burning topic in the current era, everybody is looking to adopt IoT technologies for reliable and cost-effective solutions. As a result, hackers are now more active in stealing money and information or gaining access. If you want to succeed with IoT, this is the time you should take serious actions to reevaluate the strength of your system.
So, choose your secure IoT devices carefully to protect your privacy and keep your smart devices safe from being hacked. This article has also shared some valuable tips to secure your IoT infrastructure. We hope this article will help you to identify the most suitable security tools for your system. You can also follow the tips we have shared above.