A GPU benchmark is a great way to test your PC performance. This software lets you know the speed and efficiency of your PC chipset. Besides, this software enables you to check your PC hardware stability like RAM, Hard Drive, Graphics Card, CPU, etc. With GPU benchmark, you make sure when you need to upgrade your PC configuration. So you can optimize your PC performance by testing your hardware efficiency.
A GPU benchmark software lets you know the optimum level of your PC hardware to ensure effective performance. However, pick a correct GPU benchmark is more important to get a perfect result. In this article, we have selected the best GPU benchmark tools that test your PC performance effectively.
Best GPU Benchmark Software
---
You may find various GPU benchmark tools for different operating systems in both free and paid versions when looking for a GPU benchmark. But we need to select a trustworthy benchmark tool that provides correct performance tuning results.
You do not need to wait for an IT professional to benchmark your PC. Now you can do it yourself by following our compiled 10 best GPU benchmark softwares with key features, pros, cons, and download links. I hope this article would be the best solution for testing your PC benchmark.
1. AIDA64 Extreme
---
AIDA64 is an ultimate PC diagnostic tool that provides detailed information on your PC hardware devices. With AIDA64, you can judge whether your drive needs to update or not, how effectively your processor performs, what your thermal capabilities are, fan speed is OK or not.
Moreover, this tool lets find the new driver and BIOS update. AIDA64 has a different version for different purposes. But AIDA64 Extreme is designed for auditing personal computers.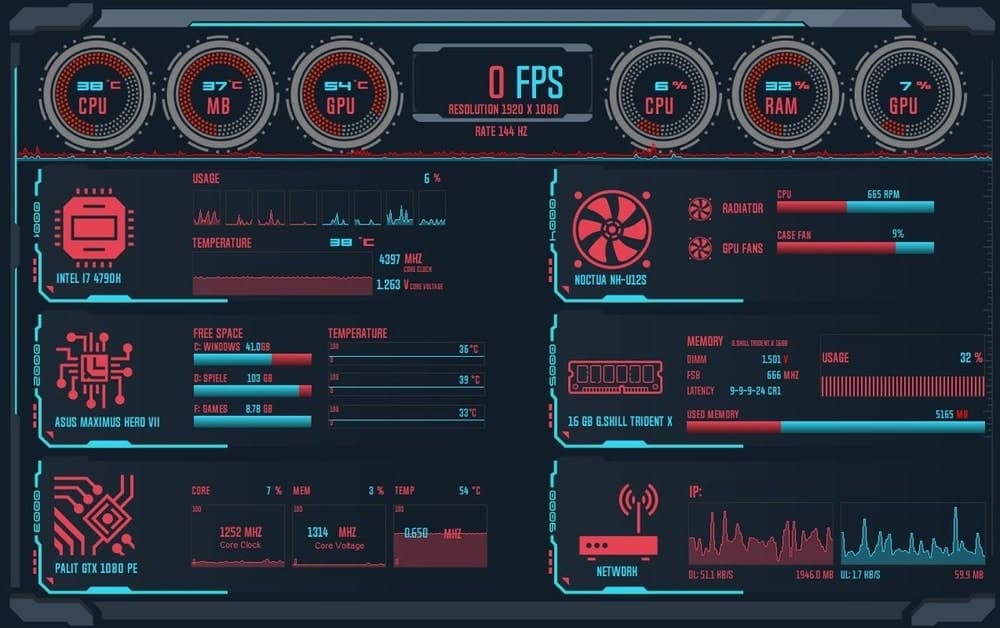 Key Features:
AIDA64 provides more than 50 pages of detailed information about installed programs and devices.
You can measure your monitor sensor with a sensor panel to ensure that it performs as your standard mark.
Besides, its stress testing lets you the temperature of your processor and cooling fan. Moreover, you can learn about the scalability of your processor.
It warns you if you find any system fault in the monitor thermal, voltage, and cooling fan speed.
It displays the device data on a Desktop gadget or LCD.
Compatibility: Windows, iOS, and Android platforms
Pros: ADIA64 has multiple stress testing tools to diagnosis all PC components.
Cons: It is hard to operate this software for a non-technical person.
2. PassMark
---
If you want to compare your PC performance with a similar PC configuration worldwide, you can do it by using PassMark. It has a benchmark database where other people submit their GPU benchmark results. So PassMark lets you know what your PC standard is.
Besides, it has many great features to diagnose memory, PC loading capability, USB power delivery capability, and a self-powered USB hub. Additionally, you get free technical consulting services from this GPU benchmark tool.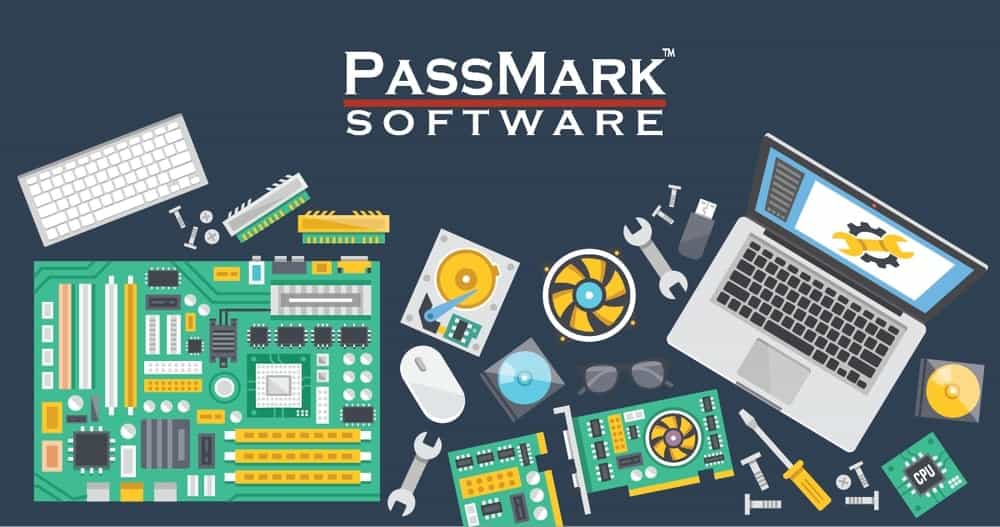 Key Features:
PassMark offers 28 GPU benchmark tests to analyze computer reliability and stability.
You can measure an in-depth diagnosis of your USB port functionality.
Besides, you can test your graphics card performance by auditing various factors like 2D and 3D Video, 4K resolution, GUI elements.

MEMTEST86 tool, you can test your PC RAM performance.

You can check your PC transmission speed and voltage.
Compatibility: Windows and Android
Pros: With PassMark, you can test your PC's subsystems instantly.
Cons: Unfortunately, it does not support MKV video format, along you can not increase your video volume.
3. Geekbench
---
Geekbench is a free GPU test software that diagnosis both dual-core and single-core processors at once. With this benchmark tool, you can also measure the performance of your PC graphics card. Like PassMark, it can also compare the GPU performance with other similar configuration computers. This benchmark tool enables you to judge your PC image processing and gaming capability.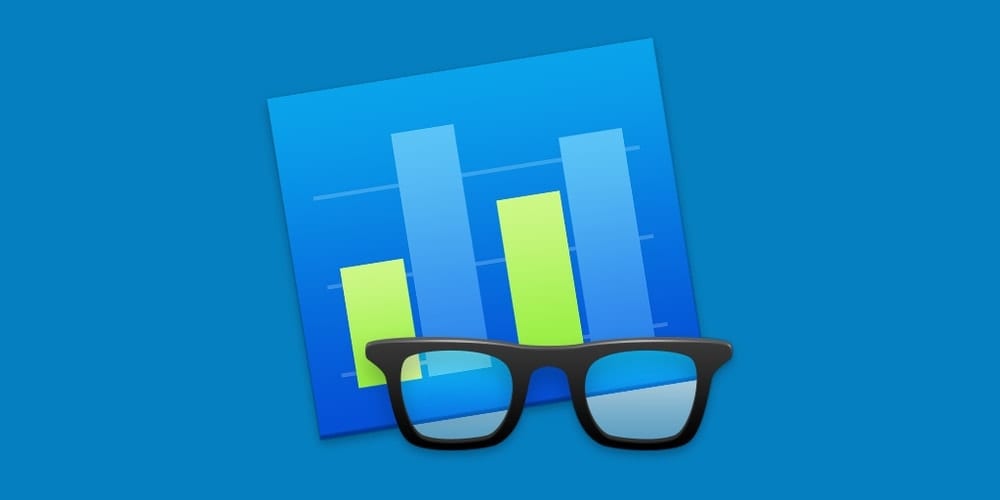 Key Features:
Geekbench tests your computer GPU performance by using machine language technology.
You can measure and compare multiple types of processors.
The OpenCL, CUDA, and Metal APIs are integrated with this benchmark tool so that you can analyze the media processing and gaming capability of your computer.
It is compatible with all operating systems to compare your computer systems to cross-platform configuration computer systems.
This platform lets you offer to share your GPU performance result with other users by using Geekbench Browser.
Compatibility: macOS, Linux, Windows, Android, and iOS.
Pros: Geekbench is a powerful benchmark tool to test all major computer components.
Cons: If you want to share your GPU benchmark result with others, you need to sign up with the Geekbench platform.
4. Novabench
---
Novabench is another powerful free benchmark program that analyzes your GPU performance and optimizes and repairs GPU. You can quickly run a GPU performance audit test to identify your CPU capability to control graphic cards, transfer RAM, read and write memory speed. If you unlock the Novebench Pro version, you get extra benchmark tunning features like scheduling, automatic test, data exportation, etc.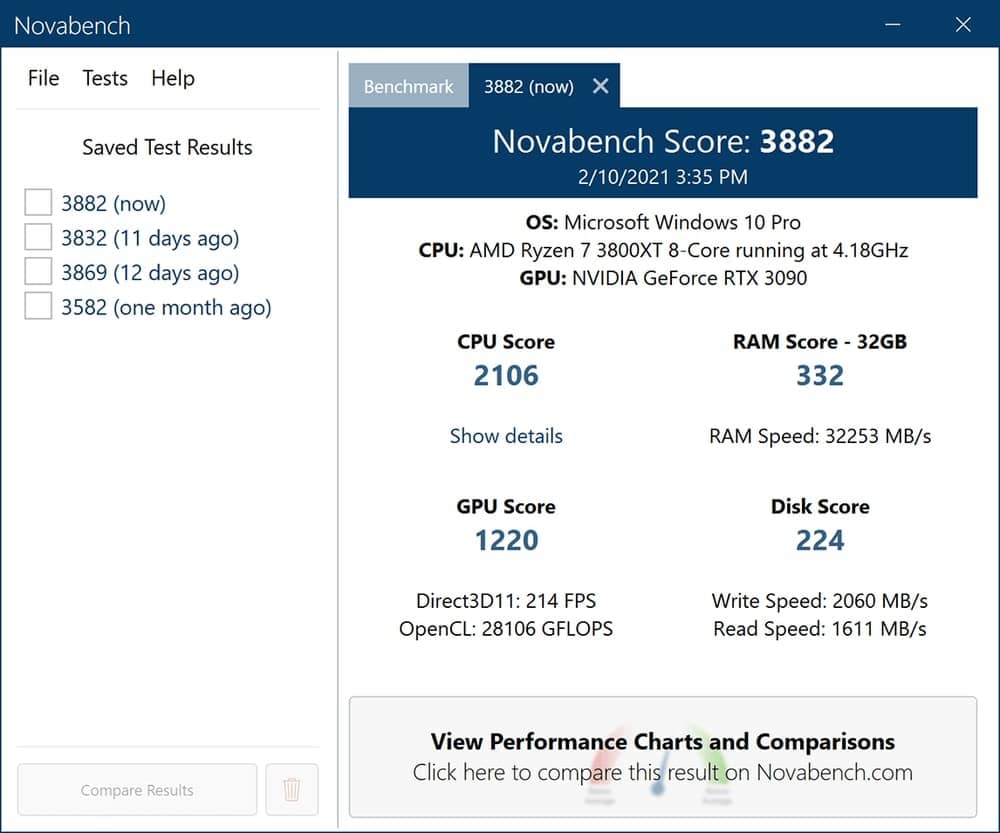 Key Features:
With Novabench, you can test your RAM transfer speed and hard drive's data processing capability.
You can compare your GPU performance result with other computer GPU performance online.
It allows you to save your GPU benchmark performance result to save.
While you get your GPU benchmark performance result, you can also suggest how to optimize your CPU performance.
Only Novabench Pro users can track battery wear status, temperature history. So the user can take necessary action to make the CPU cool.
Compatibility: Windows (64-bit Only), macOS 10.12 or newer, Linux (Most x86-64 distributions)
Pros: Novabench comes with a command-line interface with a portable option. So you can test your entire computer within a few minutes without installing software in your computer.
Cons: Novabench has stability issues. Some users claim that the software has been crashed frequently.
5. GFXBench
---
GFXBench is a GPU benchmark software especially for graphics card tests that can compare with other graphics card performance. It supports all industry-standard APIs that enable run tests for both low-level and high-level graphics performance. It can measure the graphics card sustainability, render quality, and power consumption capability. Moreover, you can test your computer battery life stability.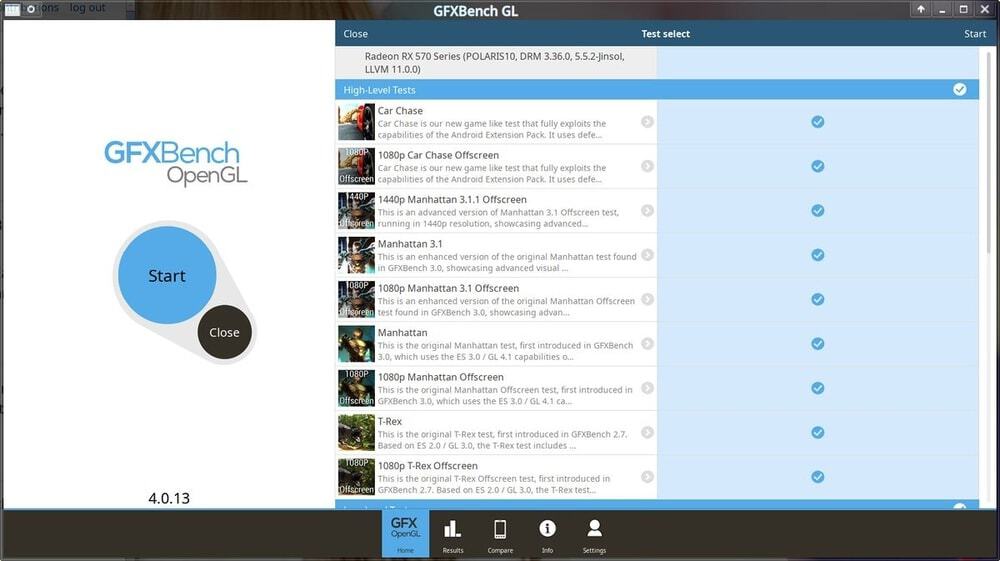 Key Features:
GFXBench provides the opportunity to personalize your test. So you can customize your test based on your requirement.
You can compare your graphics card performance with other graphics cards across all platforms.
It supports a true cross-API benchmarking using OpenGL, Vulkan, Metal, DX12 2D, and 3D graphics.
It is one of the benchmarks that measure battery performance and visual fidelity. So you can boost your battery life.
Besides, GFXBench provides a clean interface. Here you can measure temperature, CPU clock, and frame rate.
Compatibility: Windows, macOS, iOS, Android
Pros: GFXBench supports all video formats except MKV format.
Cons: However, you can not increase the sound level.
6. 3DMark Basic Edition
---
If you are looking for synthetic benchmarking, 3Dmark is one of the top lists. This software is more popular for graphics card benchmarking. It always updates its features so you can test the latest hardware API with this benchmark software. 3DMark Basic Edition is free to use, but if you want to conduct an in-depth analysis, you can use the 3DMark upgrade version by spending a few bucks.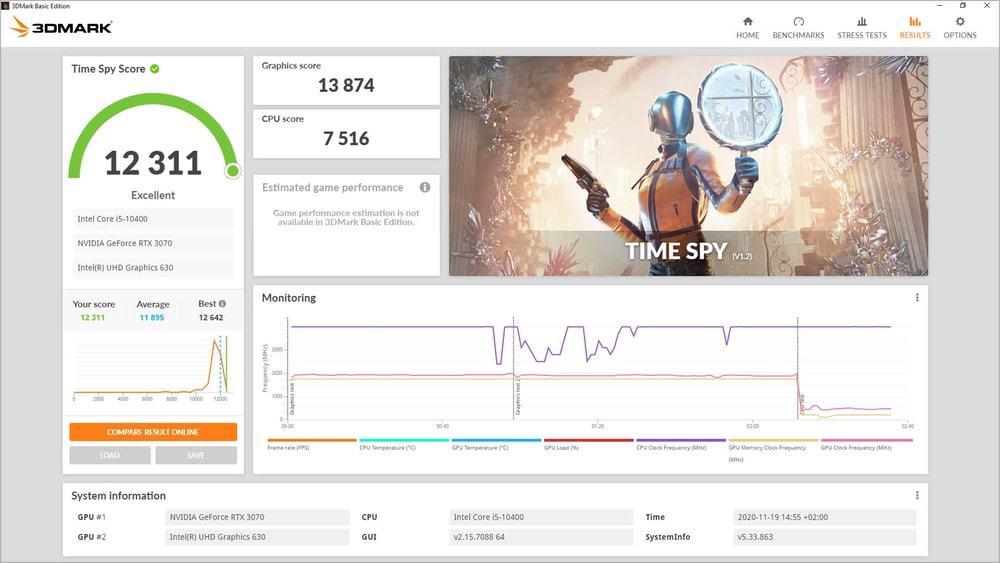 Key Features:
It scans your device automatically and suggests the best benchmark for your device.
This software is designed for all users. It is so user-friendly that anyone can use this software to test the benchmark of their device.
You can monitor your device's temperature, clock speed, and frames-per-second performance (FPS).
Besides, you can compare your CPU and GPU benchmark results with other similar devices.
It supports world fast API DirectX 12 for gaming benchmark.
Compatibility: Windows 10, 64-bit
Pros: You can test stress audit to test the system's stability.
Cons: There are few glitches on Windows 10.
7. FurMark
---
FurMark is lightweight GPU benchmark software compatible for only Windows OS. With this software, you can evaluate your graphics card performance and compare your benchmark result with other graphics card benchmark performance. This tool is capable of running stress tests. Though it is a free benchmark tool, you can use this software without spending a single buck.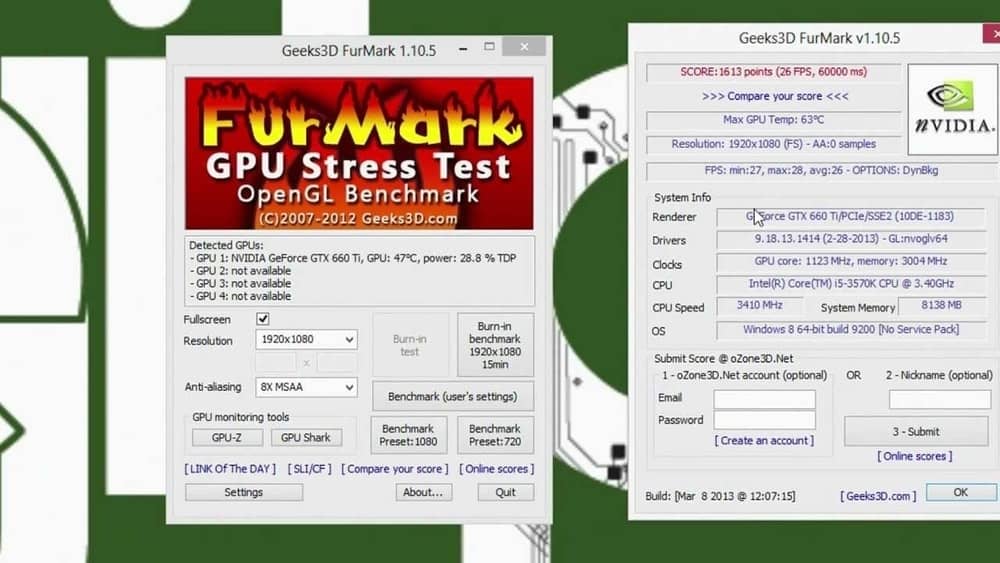 Key Features:
FurMark uses a skin rendering algorithm to analyze graphics card performance.
FurMark is also called a GPU burner. Because it has to stress test ability to adopt GPU overhead issue.
You can run this program in fullscreen or windowed mode screen.
This software warns you when it marks the overhead issue in GPU.
Besides, you can customize your benchmark testing.
Compatibility: Windows
Pros: FurMark is best for the burn-in test model for adopting GPU exceeding temperature.
Cons: However, it takes comparatively more resources in your system.
8. UserBenchmark
---
If you want to measure GPU's 3D speed, UserBenchMark is a great option for you. UserBenchmark is a free GPU benchmark tool that allows you to measure your GPU benchmark quickly. It focuses on world-class graphics card benchmarks containing six 3D game simulators. Moreover, you compare your benchmark result with another computer.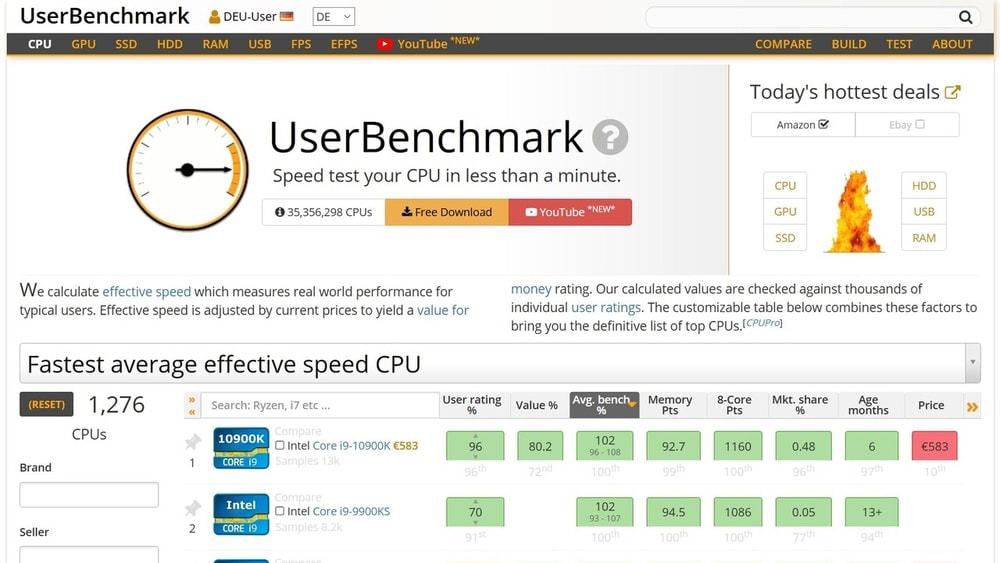 Key Features:
UserBenchmark can identify the strongest component of your computer.
It supports six 3D game simulators.
You can test your computer's different component speed with this software.
It allows generating benchmark report and saves it online.
You can compare your computer speed with a similar computer's speed in the web.
Compatibility: Windows
Pros: If you want to overclock your CPU, UserBenchmark is the best for stress testing for this purpose.
Cons: It becomes useless for non-overclockers.
9. CineBench
---
Evaluate your computer's capability with CineBench. This is one of the best benchmark tools for both GPU and CPU. It is a great tool to measure your graphics card performance to run Cinema 4D. You can run several tests to compare your graphics card capability with other graphic cards with this software.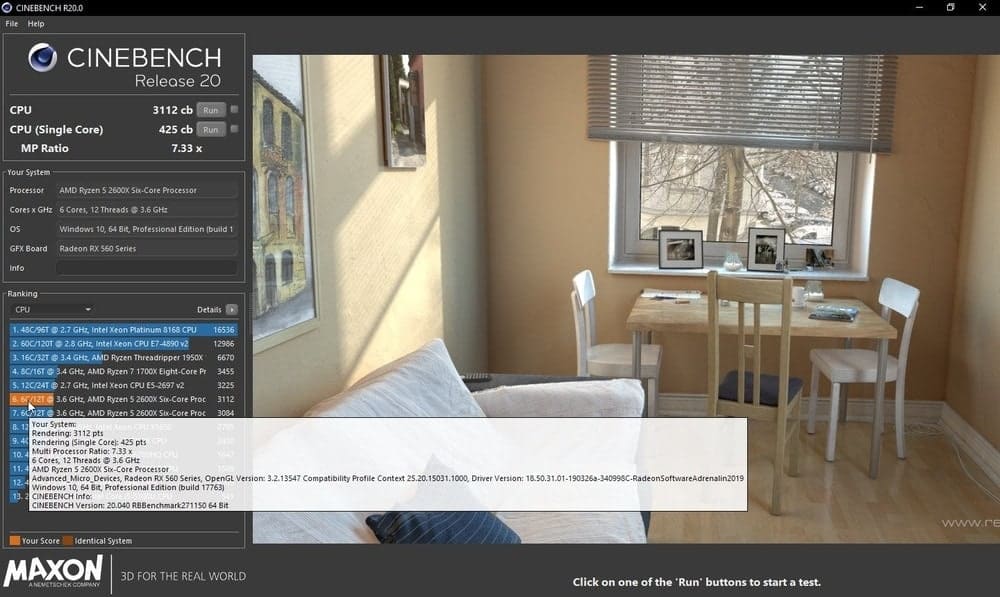 Key Features:
You can use this software for complex test sense.
To test the GPU performance, CineBench conducts three tests.
To test the stability of your computer, it runs a stress test.
The benchmark result is pretty accurate, so that you can rely on this result.
You can easily compare your benchmark test result with others.
Compatibility: Windows, macOS
Pros: CincBench is more suitable for high-end graphics card configured computers.
Cons: It consumes a bit more resources compare to other GPU benchmark software.
10. Heaven UNIGINE
---
Heaven UNIGINE is surely one of the masterclass GPU benchmark programs featured with many advanced options to check computer stability. This software is best for gamers and overclockers. Because it helps you make graphics cards cooler, it also provides GPU temperature and clock speed test features.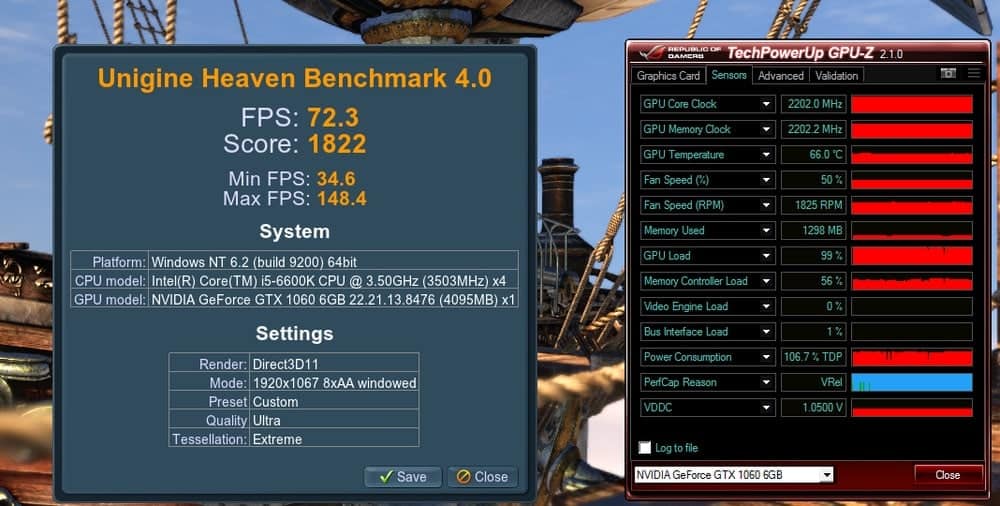 Key Features:
Heaven UNIGINE is used for testing extreme hardware stability.
You can monitor GPU temperature and clock speed.
It supports OpenGL, DirectX, Direct 11.
Besides, it supports stereo 3D and multi-monitor configuration.
With this software, you get accurate benchmark results.
Compatibility: Windows, macOS, Linux
Pros: Heaven UNIGINE's visual interface is clean and eye-catching.
Cons: Its code needs to be developed for friendly use.
Our Recommendations
---
While your PC crashed frequently, visual glitches and unusual dots on your screen indicate that your GPU is dying. You may use the GPU benchmark tool to test your GPU stability, temperature, clock speed.
In this article, we have covered different types of GPU benchmark tools. All are great, but we suggest you pick AIDA64. This GPU benchmark contains all advanced GPU benchmark features. With this tool, you can easily detect your hardware problem.
Besides, PassMark, GFXBench, and Heaven UNIGINE would be the top choice for you. Geekbench contains all benchmark components for free. So it would be your choice list if you want to use benchmark without spending a single buck.
Finally, Insights
---
GPU benchmark helps you to learn about GPU pressure limits. Moreover, you can detect any glitch by running high-end graphics games and video editions. Furthermore, it alerts you if your hardware becomes overheating or the cooling system does not work properly. So with this GPU benchmark program, you get an idea of what you have to do, which driver you need to update, and which hardware component you need to upgrade.
Overall, you can enjoy the maximum level of computer features. So you can select one from the above list that is the best fit for your system. Lastly, you let us know your GPU benchmark software name and your user experience after using the GPU benchmark tool.