Manga reading has become so popular due to its capability of extending the brain's functionality. If you love reading books, you should start reading Manga immediately as it can be more interesting than traditional storybooks. Many people often make the same mistake of comparing Manga with Anime, but Mangas are way better. You will find the most original adaptation in Manga that are often absent in Anime series available out there. You can start using manga readers for PC, making manga reading flawless and helping you not become a contributor to piracy.  
Top Manga Readers For PC
---
This article tries to represent the best manga readers for your computer. It will bring light to the important features, advantages, and disadvantages to help you pick the best manga readers for PC. A good manga reader can make manga reading easier and contribute to socializing with people who share the same interests. 
1. Shonen Jump
---
I am starting the list with the biggest manga in Japan that focuses on anthologies. You will not be able to use this software as a desktop application. But it is cross-platform, and you can use this application from your iOS or Android smartphone as well as on your PC from a web browser. Shonen Jump comes with a huge community, so you will get the chance to interact with people who love reading mangas.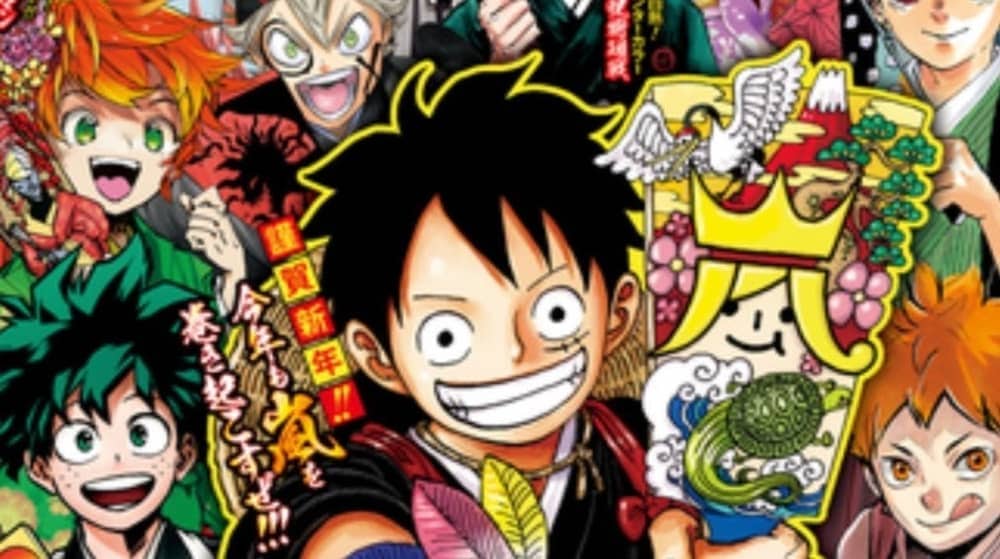 Important Features
You will find weekly series listed, especially on Jujutsu Kaisen and My Hero Academia. 

Allows readers to get the  English language counterpart of VIX publications wherever they become available in Japan. 

You can also check out cool anime videos available on their website. 

Besides, it will not restrict you from downloading digital seasons or even single episodes as well. 

Although you will not get access to the full content free, you can read selected chapters to get an idea. 

It features a calendar that enlists all the series ever released or going to be released soon to keep things organized. 
Pros: If you consider the enormous amount of content Shonen Jump includes, it is certainly one of the best manga readers you can access right now.
Cons: Although it allows users to read selected chapters or episodes, you will have to pay $1.99 per month to unlock all the features.
2. Manga Blaze
---
If you consider the popularity and rely on reviews, then Manga Blaze should come to the top priority list when picking your manga reader for PC. This application is not only very fast or flexible, but it can also enhance the fun of reading, exploring, and keeping track of the manga titles you prefer to a great extent. It comes with all the useful features which make it easily considerable to try out. Besides, when you leave reading, you will be able to resume exactly from the same page when resuming again. 
Important Features
It is a great app with all the modern tools, like you will get a notification when there is any new chapter available.

This app will allow you to download any chapter and read it on your device. 

One of the best parts of this software is you can read manga offline without any internet connection. 

It collects manga from six different sources, and the languages include English, Italian, German, Spanish, Russian, and Portuguese. 

You can insert filters like genre, release year, status, or alphabetical to find out your favorite manga titles. 

If you want to update any part of a manga series, you can update them using this app. 
Pros: This app can easily take place on your desktop due to its performance. Besides, you can bookmark specific pages while this app can take a backup of your manga shows to enable you to restore when required. 
Cons: The downloader behaves weird sometimes as it gets stuck and does not download either. The user interface could be much improved as well. 
3. Manga Reader
---
Manga Reader has claimed its spot on this list with the most popular manga scanlations you will find available right now. It can be easily considered as the best alternative to Manga Blaze with even better collections. You can bookmark the specific pages, while this app can resume from the same part where you left.
It is equipped with all modern features, and also you can rely on the performance. It is intended to provide a great user experience and hence renders all the useful tools to secure a stable service.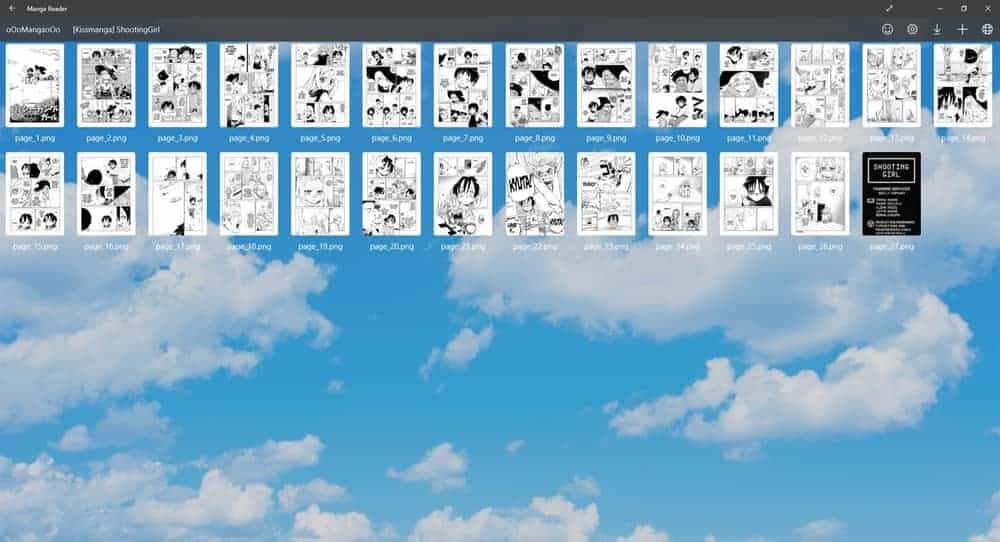 Important Features
Read all the favorite chapters of the most popular manga titles from your computer. 

You will get a simple reading experience which is accompanied by guided tips as well. 

Browse through the manga titles and find the one that you want to start reading. 

It will allow readers to create a list of all of their favorite collections. 

Can show in landscape or portrait mode view. 

To meet modern-day demand, this app can send push notifications whenever any new chapter is available. 
Pros: The software is super fast and pretty lightweight, so you will not face any lag while using this software. Besides, you can download any manga to watch offline from your device. 
Cons: The software sometimes works really slow and becomes buggy when you are reading for many hours. 
4. Manga Z
---
We are going to represent Manga Z as the most suitable manga reader for PC designed especially for manga lovers. It is a great software that you can start using at any time. It will help you keep track of all of your favorite titles and is made to render a stable service on any configuration computer. The user interface is super simple and comes with a straightforward approach for manga reading. On top of that, it is available on Microsoft Store and accessible to anyone.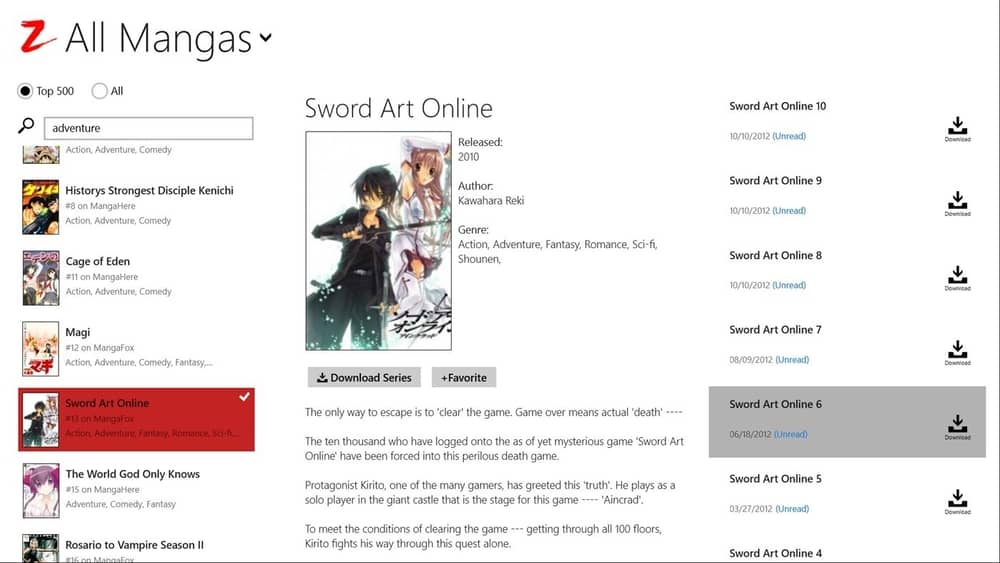 Important Features
It is enriched with awesome features, and you will become engaged immediately when you start using the software. 

You can download the popular title and make a list with the ones you prefer reading most. 

When the download is still in progress, you can start reading by keeping the download in the background. 

Helps to keep track of the new releases and will send push notifications to let you know. 

You will not miss any chapter and be able to read the mangas offline you have already downloaded. 
Comes with the history so that you can identify the mangas you have already completed reading. 
Pros: You will find an unread indicator so you can resume from where you left reading. Also, the cover flow displays the top 500 views to draw your attention and help find the best manga titles. 
Cons: Although there is nothing much to mention on the negative side, you may sometimes find some loading issues or blank screen problems.
5. Manga Bird
---
We always try to make our list covering a wide variety of applications type to reach the demand of most people. There are many people who do not want to spend even a penny on starting using an app, and I have included Manga Bird in this list only for this reason. It is open-source software available on the Microsoft store.
Important Features
You will not be able to raise any questions about the performance once you start to experience the useful features of this tool. 

With a collection of more than 3000 manga titles, it is one of the best manga apps you can get now. 

Intended to deliver an awesome user experience, and the software is super fast. 

The design is super interactive and easily customizable to have full control. 

Allows to download manga and read them offline when you have no access to the internet. 

Besides, the app can push notifications when a new chapter is released to keep you updated. 
Pros: You can customize the features to make reading more comfortable while background colors can be edited and the reading orientation can be changed as well. 
Cons: It has no major issues that can be mentioned, but you will get fewer features with this manga app compared to the competitors. 
6. Comics World
---
Another software to the list of manga readers for PC is Comics World. Although the name may focus on Comics only, you can use this application for reading all popular manga titles available out there. Unlike other manga readers, it does not limit contents to manga only. But it will also allow reading comics, manhwa, and manhua as well. You will be astonished to see the massive number of content as this app collects reading from more than 20 popular sources.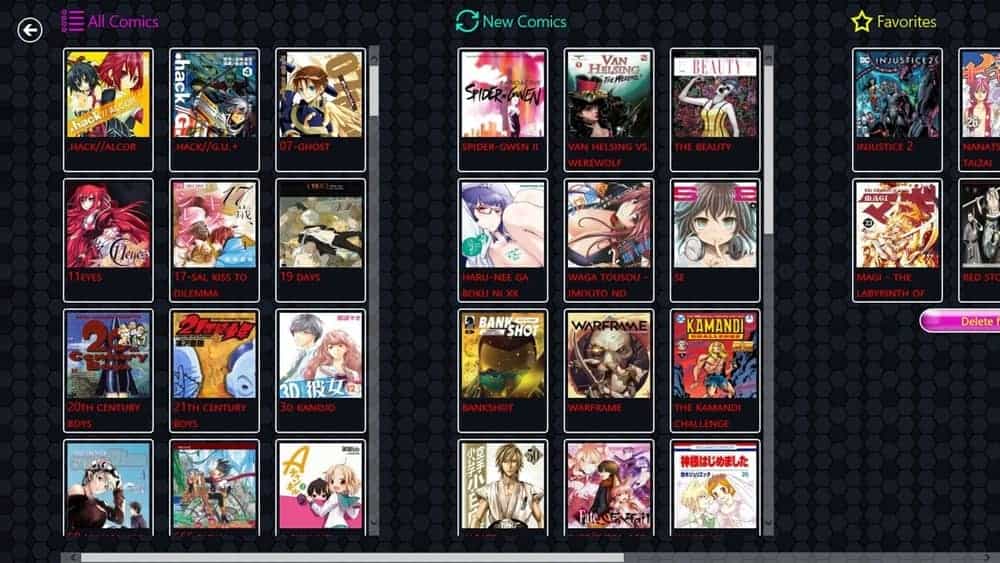 Important Features
Besides, to make reading comfortable, it offers four different reading modes: vertical or horizontal single page and vertical or horizontal continuous page. 

Enables users to list favorite mangas based on popularity or alphabetical order. 

You can also pin any specific page to your desktop screen of the manga you are currently reading. 

You can also search with category and status to find the manga titles. 

Allows users to sync data across multiple devices where Comics World is running. 
Pros: This software can render awesome speed with the preloading feature, and you can also bookmark a page from your favorite manga title. 
Cons: You may notice bugs occasionally while it comes to exporting to RTF; you will not get the page break option. 
7. Manga Mania
---
This manga reader for PC tries to keep things simple with its simple interface. Although the user interface is straightforward to manage, it is equipped with a whole bunch of useful features. Besides, you will not have to make your hands dirty by exploring the set of configurations.
This app comes with a massive option from where it collects manga, and you will be surprised to get the never-ending list of available titles. You can definitely try this app if you want to start reading manga on your desktop.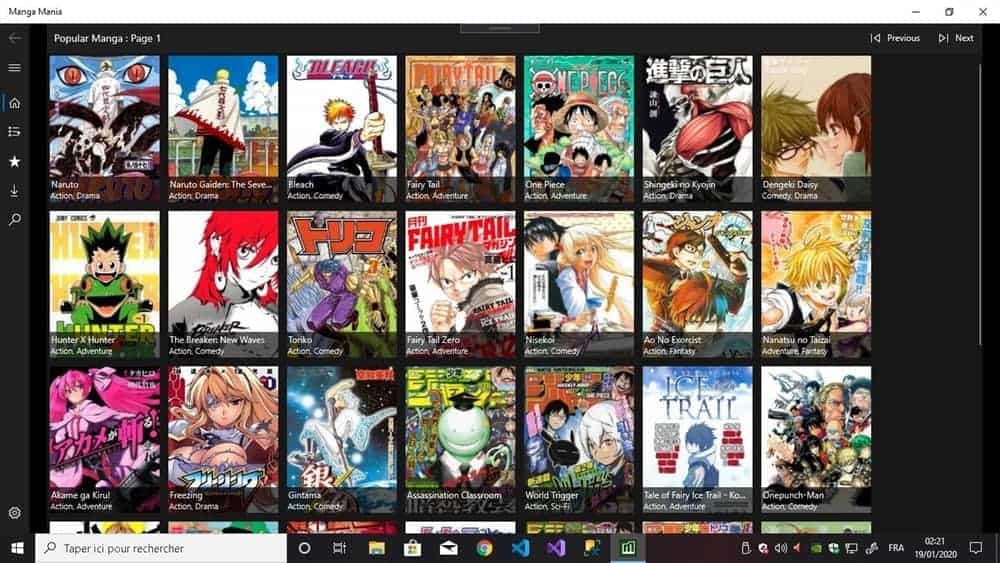 Important Features
As already mentioned, this app has many sources so that you can fetch your favorite title without any hassle. 

If you are looking for any specific manga title, you can search and filter depending on the genre. 

Allows readers to download their preferred chapter to make it available to read offline. 

You will be able to read high-quality mangas, and the list gets updated daily to let you know about the recently released chapters. 

Comes with all the modern features like pinning any page to the screen, resuming from where you left, and so on. 

Along with Windows, you can also use this software on Xbox One. 
Pros: you can save any number of manga on your device, and the list of the available manga is huge. Besides, it maintains quality while publishing a title which sets it apart from its alternatives. 
Cons: Although it lets you download the chapter you want, the download process is buggy and often takes more time than expected. 
8. Comixology
---
We could not simply ignore the Comixology manga reader for PC while making this list. You will get the reasons if you continue reading to the very end. It is powered by Amazon, and there is no manga reader that can even come closer to this web-based application.
It is designed not to meet the demand of manga lovers but also has given priority to the people who love reading Marvel, DC, or Image comics. So if you want to access the most popular manga reading platform, checks Comixology out now.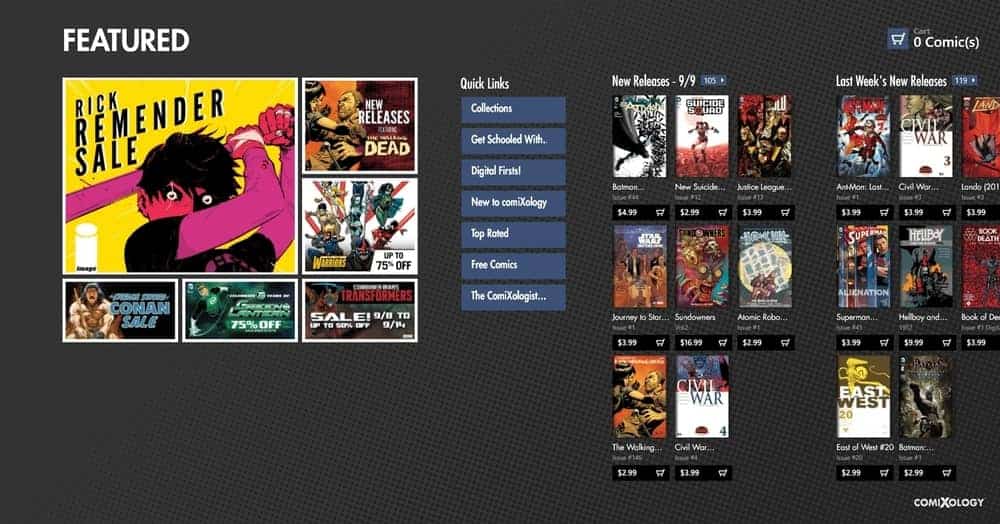 Important Features
The best part of this application is to provide updates on the new books faster than any other platform or app. 

Comes with the biggest collection of manga or comic books, and you will certainly fall in love with the collection. 

The web app is super fast, and you will find no issues while exploring the useful features. 

It is cross-platform compatible and will allow you to use the same account on your smartphone and PC. 

Comes with a guided view to render a flexible reading mode for the users. 

Besides, you can take advantage of the Gift cards, subscriptions, and bundles as well. 
Pros: While you can access the DRM-free titles, you can also enjoy unlimited reading services to keep things simple for you. 
Cons: If you are using an iOS app for downloading, you will not be allowed to accomplish your action. And, also you can not share your access with friends or family. 
9. Crunchyroll
---
Web-based applications are currently in great demand due to the speed, cross-platform compatibility, frequent updates, and dynamic user-interface. You will find all the popular computer applications now focusing on transforming into cloud-based services to get more customers.
Crunchyroll is one of the best manga readers for PC you can get now. With the massive library and strong simulcast, Crunchyroll can become your daily manga reader. Along with a PC, you can also access Crunchyroll from your smartphone for more flexible reading. 
Important Features
It is one of the few dedicated video streaming services for anime lovers. 

Exclusively designed for anime and currently featuring more than 1200 shows. 

Comes with an expansive library that showcases anime and drama. 

Get access to over 40 simulcast shows that include all popular titles under one umbrella. 

You can expect to get awesome support when it comes to HD streaming. 

Besides, like Netflix, Crunchyroll produces original shows, which makes it a unique platform for manga. 
Pros: There are many reasons why you should rely on this platform. And also, you can try free before purchasing the premium option. 
Cons: The interface is buggy and outdated. Considering the great quality of the contents, we expected a much better interface for a better user experience. 
10. Manga Plus
---
Even though we are mentioning this manga reader at the last of this list, there is no reason to ignore it while picking a manga app for your PC. It is backed by the Japanese manga publisher Shueisha, and it is one of the vital reasons you should try it at least once. Besides, it also gets extensive support from VIZ Media, enabling it to stay ahead in the competition. It is available in multiple languages that include English, Spanish, Thai, and Indonesian as well.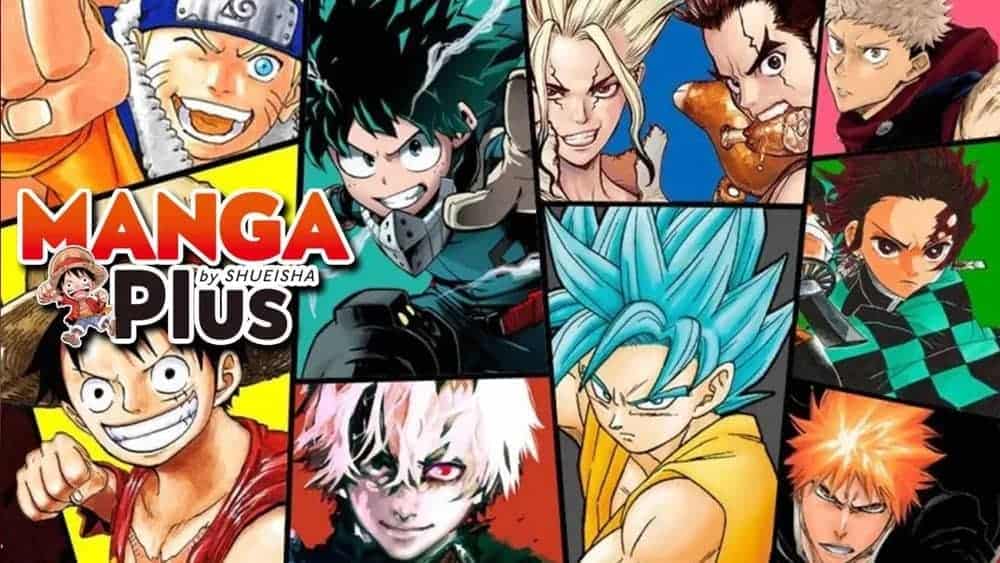 Important Features
It is a great platform for anime lovers who need to update the newest manga as soon as possible once they are released.

You will get a comprehensive manga list where you can find all the popular titles. 

If you want to get rid of waiting and depending on other apps to upload the content, you have no option but to start using Manga Plus. 

It can send notifications when a new chapter is released so you can keep track easily. 

To find your preferred titles, you can conduct search operations based on a wide range of parameters. 

Besides, you can book any specific page and save your favorite manga as well. 
Pros: Just like other web-based applications, all of your devices will be synced automatically. And also, it regularly updates contents to showcase freshly baked content. 
Cons: Although you will find a huge option for selecting mange to read, some manga comes with missing chapters. It does not allow you to bookmark pages as well. 
Our Recommendation
---
Manga reading can become really effective to make your mind relaxed. It can also help you to remove stress and bad negative vibes that you have in your mind. Besides, you can take a break from the daily hassle and pay attention to whatever you love doing. But if you are living out of Japan, getting access to all new manga can become complicated. We have designed this article to help you pick your manga readers for PC. 
We are declaring Comixology as the best one available out there, although we had to consider different parameters before coming to this decision. But with the number of contents, support from Amazon, and the stable interactive user interface influenced us to suggest this for our readers. 
Finally, Insights
---
So here are the best manga readers that you can start using on your computer right now. We have enlisted both the premium and free options to help you make a better decision. You can also visit their website and compare the pros and cons before finally starting using these manga readers for PC.
You will also get many alternatives available out there. But if you do not want to explore or waste time and want to be on the safe side, you can stick to the mentioned options. I believe this article can play a useful role in picking a platform or software that can make reading mangas comfortable and flexible as well.