Cloud computing has reshaped organizations and business processes through its exclusive features and reducing cost. There are many cloud service providers available in the market, such as Google, AWS, Azure, Oracle, IBM, etc. If you want to start your career in the cloud industry, it is important to specialize in any of these cloud platforms. Azure can be a very good choice as already more than 4221 companies are using Azure, such as LinkedIn, Microsoft, Starbucks, Delivery Hero, GitLab, Accenture, and Maersk Digital. Enroll yourself in an azure course and earn azure certification if you are planning to start your career.
Best Azure Certifications and Courses
---
If you want to get a promotion and become a valuable team player, azure certification will validate your skills and increase your cloud computing job demand. To know the insights of the 20 best azure courses, go through this article.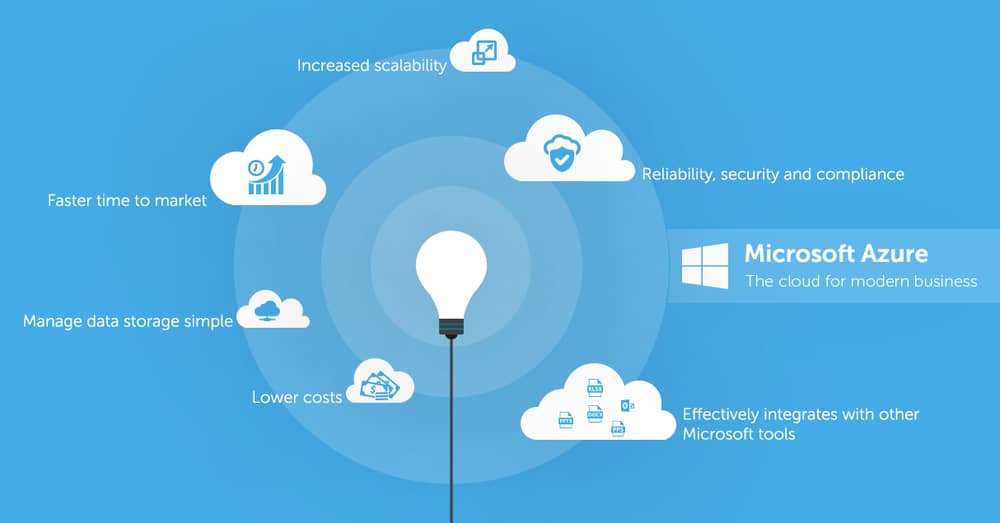 1. Architecting Microsoft Azure Certification Solutions
---
This course is designed by Scott Duffy, who is known for creating complex topics easy to understand for entrepreneurs and stakeholders. You should be self-motivated and excited enough to complete this course easily. Students should have paid or free access to the Microsoft Azure Platform before enrolling in this course.
Insights of this course
 All the latest updates of the Azure platform will be highlighted, and this course will help you pass AZ-300 Architecting MS Azure Solutions Exam on the first attempt.
Focuses on all the fundamentals and core concepts of Azure so that you can extend the capability of doing much more than what you can do now with Azure.
Besides, this course will help the students identify the specific objectives and tailor them to a realistic and achievable goal.
Expect a clear and crisp explanation on every topic from the instructor. Continuous improvement and updating of contents are other reasons to take this course.
Although scalability, flexibility, Media Services, Azure AD, Powershell, and Replication in Azure are covered, beginners will easily understand this course.
Includes web-based resources so that you can conduct further research to expand your knowledge for the certification examination.
2. AZ-203 Developing Solutions for Microsoft Azure Exam
---
As 21000 people already attend this course, you can already assume this course's popularity. Those looking to pass Pass the Microsoft AZ-203 Developing Microsoft Azure Solutions test can take better preparation through this training. A free or paid subscription to Microsoft Azure will be required throughout the course.
Insights of this course
Sound knowledge in any of the supported development languages like PHP, NodeJS, or .NET will complete this azure training.
It comes with one Practice Test, ten articles, ten hours of video, and seven downloadable resources to cover the entire syllabus for the examination.
Enrich your cv by adding skills in the Azure platform and get a certificate upon completing the course to boost your confidence and validate your expertise.
Describes all the contents in-depth to make it easily understandable for the students. Besides, course contents are updated regularly to keep pace with Microsoft.
Learn to think and work with Cosmos DB, Logic app, and Multi-factor authentication. A dedicated video and several practice questions are included with each section.
3. Implementing Microsoft Azure Infrastructure Solutions
---
It is an excellent azure course for those looking to attend the Microsoft Azure Infrastructure Solutions test. This course is available in the online network and can be completed from your home. It comes with 3 downloadable resources, 10 articles, and on-demand videos, which will help you get the desired azure architect certification.
Insights of this course
The course contents are divided into four segments. You can expect to be fully prepared and confident for the Microsoft Azure Infrastructure exam.
You can learn the techniques of implementing in-demand cloud skills and earn a certificate upon completing the course.
One of the unique features of this course is it comes with a downloadable Azure PowerShell Study Guide.
Grab the opportunity to get an in-depth idea of the Azure platform and its services throughout the course. A high-level overview of this platform will also be discussed.
If you want to earn the Azure Administrator Associate badge, this azure online training can be your best companion.
Even the bits and pieces of the exam will be covered. You will also be able to implement cloud solutions at the end of this course.
4. A-Z Machine Learning using Azure Machine Learning
---
This azure training is different from the above-described course. It focuses on describing the Azure ML tool and gives you a chance to experience machine learning in the cloud. It brings all the advanced topics under one umbrella and emphasizes making you design your own advanced models.
Insights of this course
You will be learning many topics, such as Logistic Regression, Decision Trees, Linear Regression, and Support Vector Machine.
Students will evaluate and score models alongside the use of Hyperparameter Tuning, which is used to choose the best model.
Besides, Advance Data Processing methods, Statistical Analysis of the data, Multiple Imputation By Chained Equation, PCA, filter-based selection, and cluster analysis will be covered.
Enables you to understand the machine learning algorithm to implement ML in your business to generate positive outcomes.
Explains how to deploy ML web services in the simplest form. The production-based ML algorithm and its deployment process will also be discussed in this course.
Achieve certification after completing the course. 11 hours of on-demand video
2 articles and 39 downloadable resources are also included with this ML course.
5. Free Azure Machine Learning Development Training
---
This azure cloud certification course is designed by Sahil Malik, who is the founder of Winsmarts.com. He is an iOS and Microsoft consultant while also serving in more than 18 countries and 5 continents. All the basic concepts of Microsoft azure alongside machine learning algorithms will be covered in this course.
Insights of this course
This course is suitable for beginners. It starts with Azure's fundamentals and discusses regression, classification, anomaly detection, and clustering as it advances.
You will get a transparent idea of supervised and unsupervised learning if you enroll in this azure course.
Reinforcement learning and essential factors will be taught here as they play an important role in any successful cloud computing project.
Combines Machine learning, AI, and Azure Platform's features to make accurate predictions and improve the dataset's quality for generating better results.
You will find this course on LinkedIn, and it has already drawn the attention of many people working in IBM, Amazon, Walmart, Tata Consultancy Services, and Cognizant.
The exam duration is one Hour and one Minute only. Get an Azure cloud certification and become a certified cloud engineer to get your desired job upon completing the course.
6. Free Microsoft Azure Course: Core Functionalities
---
This certification is offered on LinkedIn, and you can earn this for free. It will be guided by David Elfassy and focuses on Azure networking services and cloud-based storage. Students can expect to learn how to scale networks and warehouses according to their requirements and ensure the best performance.
Insights of this course
Learn to set up different azure services like VPNs, Active Directory, virtual machines, and web apps to enhance your skills to a great extent.
Join this certification training to validate your computer networking expertise, network administration, Microsoft Azure, and cloud computing.
Core components and resource management in the cloud will be discussed so that beginners or intermediate students find more interest.
If you are working as a cloud manager or network engineer, you can try this course to enhance your skills for keeping data safe from hacking, manipulation, or misuse.
The exam duration is only 2.5 hours, but it covers a lot of topics. Specifically, configuring, creating, and deploying VM, managing portals and shells should be mentioned.
This azure online training provides a solid foundation for understanding azure subscriptions, performing azure backups, managing accounts, and confining web-based applications.
7. Microsoft Azure Security Services Certification
---
The Azure platform is huge and has so much to offer. But you need to focus on a specific section to generate the best performance or improve your skills in a cloud environment. This course is designed for people looking to get in-depth ideas about Microsoft Azure features, detecting threats, and security architecture.
Insights of this course
Dedicated to giving data security and services the highest priority so that you can design secured architecture and become a network administrator.
Azure Antimalware examination will be discussed in detail so that students can understand it better. If you are an intermediate learner, then this course will suit you.
Besides, you can expect to learn MS Intune for Android, iOS, and Windows devices and manage mobile devices to earn Microsoft Azure Certifications.
Discusses Network security groups and brings light on the features offered by Azure security center. General cloud principles will also be covered in this azure course.
If you want to understand the techniques, tools, and terminology that help build a reliable and active cloud service, this course will definitely be your best companion.
IaaS workload security will also be taught, while a nominal fee will require to be paid for getting a certificate upon completing the course.
Enroll Now
8. Data Security in Azure and SQL Server
---
You can already guess the course contents from the name. This course discusses the SQL server and Azure, making it even more appropriate for intermediate learners. It is designed by Chris Randall and Geoff Allix, who are vastly experienced in this field and can guide you to be on the right track for achieving your goal.
Insights of this course
It portrays the importance of data encryption, while this azure course will also discuss the accessing methods and authorizing process to the resources and services.
Like basic SQL query syntax and database concepts, many important topics will be discussed so that you can work to protect data while working as a professional.
Get to know how we can authenticate connections in the Azure cloud, and it is suggested that you put 2 hours to 3 hours in a week to pass the training easily.
It gives a chance to compare the server's performance in various platforms while data security in SQL Server, SQL Server on Linux, and Azure SQL will be discussed.
You will need to score at least 70% and pay $99.00 to earn this azure certification. This verified certificate will certainly add a lot of value to your portfolio.
Best for people looking to start their career in the field of cloud. Get well prepared for the job as you will be trained through troubleshooting technical problems.
Enroll Now
9. Microsoft Azure Fundamentals Exam AZ-900
---
This certification course tries to establish a strong understanding of cloud computing fundamentals among people. It will validate your skills and make you a valuable candidate during interviews. Unlike other courses, this course does not want you to be from a computer science background. You will found this course on the cloud academy website.
Insights of this course
Any team can take this course to perform well in the AZ-900 Microsoft Azure Fundamentals exam. There are no special prerequisites for this course.
Suitable for the non-tech candidates can help people from sales, purchasing, and marketing use Microsoft cloud services.
You will learn to differentiate CapEx and OpEx. Get a chance to know more about high availability, scalability, fault tolerance, disaster recovery, scalability, etc., concepts.
Azure architectural components and Azure Resource Manager, Resource Zones, Regions, and Availability Zones will be discussed to prepare you for the exam.
One of the best Microsoft Azure Certifications that gives much importance to Azure Firewall, DDoS protection, Network Security Group.
You will be learning Azure subscription, use azure services, products, and get a chance to understand how the pricing calculator works in this azure online training.
10. Microsoft Azure Administrator – Associate Exam
---
This is a relatively new azure cloud certification, which has been created on May 1, 2019. This course was introduced to verify several skills like implementing, monitoring, and maintaining Microsoft Azure services. No prerequisites are required, but if you have already attended the Microsoft Azure Fundamentals AZ-900 exam, it will greatly help you.
Insights of this course
It can help to gain a transparent understanding of Azure services in the cloud. It covers all the contents of two courses that have expired already: AZ-100 and AZ-101.
A wide range of topics will be cleared, including Azure subscriptions, Resource Groups, Resource utilization, consumption, and how to manage role-based access.
At the end of this course, you will be able to create and configure storage accounts and files in Azure and take backups to recover faster from any unexpected failure.
Virtual machines will be discussed thoroughly. You will learn to create and manage VMs and get to know how to take a backup of your VMs in the Azure cloud.
Learn to configure Azure load balancer and Network Security Group while all the basic concepts and features will be described to boost your confidence.
Brings light on master security, privacy, compliance, and trust. It will take you one step further to pass Microsoft's AZ-900 exam in one chance.
11. Microsoft Azure Developer – Developing Solutions
---
If you want to prepare yourself for the Developing Solutions for the Microsoft Azure exam, you can enroll in this course. It is advised that you should gain enough knowledge in any supported programming language and one-year of hands-on experience in developing solutions before sitting for this certification exam.
Insights of this course
It will enable you to coordinate with database administrators, solution architects, cloud administrators, and clients by designing, building, and maintaining cloud services.
Learn to create Azure Resource Manager templates, Azure Managed Kubernetes Service cluster, container images, and how to implement batch jobs.
It helps you achieve the Microsoft Certified Azure Developer Associate certification as it covers all the topics and provides a solid understanding.
Get an opportunity to develop solutions using IaaS and PaaS. The development of Azure storage will also be discussed as training advances.
Brings light on building web apps, mobile apps, API apps alongside Azure functions' implementation techniques to develop solutions.
Storage tables, blob storage, Cosmos DB storage, relational databases alongside access control, secure data solutions, and Azure security implementation will be covered.
12. Microsoft Azure Security Engineer – Associate Exam AZ-500
---
If you are an IT professional and want to become a certified security engineer in the cloud, then you can take an attempt to pass Microsoft's AZ-500 exam. First, it is not a course as the basic principle of IT will be required, while it is highly recommended to know most of the features offered by Azure before starting this azure cloud certification course.
Insights of this certification
This azure training will take you into performing platform implementation techniques, including Network Security Groups, Azure Firewalls, and Container Security.
Talks about Azure's security tools and enables you to secure data and applications in the cloud platform through features like identity and access management.
You will also learn to secure cloud data, apps, and networks. Besides, you will be able to manage security policies, activate auditing, and leverage Key Vault.
Topics like MS AD for workloads, Azure tenant security, SSL/TLS for apps will be taught. But a solid understanding of virtualization technology and networking is required.
Learn to configure Azure monitor, log analytics, implement policies, and manage security alerts alongside data encryption for best security practices.
This course will empower you with advanced skills such as managing keys for vaults, hosting azure resources, automation, and scripting to get your desired job.
13. Microsoft Azure AI Engineer – Associate Exam AI-100
---
Azure is a great cloud platform that facilitates businesses by providing sustainable solutions. It is important to integrate a wide range of services to extract the most advantage from Microsoft Azure. This course tries to design AI solutions by analyzing the requirements for earning Microsoft Azure Certifications.
Insights of this certification
Illustrates how we can implement NLP, speech, computer vision, bots, and agents using Cognitive Services, Machine Learning, and Knowledge Mining in Azure.
At the end of this course, you will be able to process architecture, design AI models and services, and implement data processing technologies.
Learn to implement different design strategies for omnichannel data. The authentication process for any user and chatbot implementation techniques are discussed.
If you are looking to develop AI pipelines, monitor existing AI services, and bring efficient AI resolutions, you should enroll in this course.
Topics like feature selection, extraction, scaling, identifying data imbalances, splitting datasets, and evaluating model performance will be discussed with high priority.
Learn to select features, extract and scaling, evaluate imbalances to split datasets, and analyze models' performance to generate the best outcome.
It is a guideline to pass the Microsoft Azure Fundamentals Exam AZ-900 to validate your data protection skills, managing AI services, data storage solutions, and many more.
14. Microsoft Azure Data Scientist – Associate Exam DP-100
---
Data science has brought a revolution in the work process and generating solutions. As people of today's day and age, one simply cannot ignore the power of data in our daily life. If you are a data scientist and want to learn how to implement data science and generate data-driven solutions, you can look at this course.
Insights of this certification
Focuses on reshaping training, evaluation, and deployment models so that businesses can take advantage of the Azure data science environment.
Identification of data imbalances is important, and this course intends to teach what we can do to get niche data like splitting datasets and evaluating performance.
Datasets may contain excessive outliers or inaccuracy, and this course will help learners resolve anomalies, review data analytics, and discover patterns.
It is dedicated to making Cognitive Services, Azure bots, Azure Search easily understandable for the candidates.
Learn to identify the requirements and develop the API accordingly. Besides, you can take the necessary actions to meet system requirements after completing the course.
The registration fee for this azure cloud certification exam may vary from country to country, while the minimum price starts at USD 165.
15. Microsoft Azure Data Engineer – Associate Exams DP-200 and DP-201
---
This data engineering certification will help you make your dream true by guiding you to become a Data Engineer. Although it is challenging to earn this, this Microsoft Azure Certification will help you be on the right track as you will learn the implementation of data solutions in the Azure environment.
Insights of this certification
Highlights the provisioning of data storage services and azure storage resources. Besides, you will be learning to design the strategies for data archiving.
It can enable you to protect data by implementing security requirements and data retention. Be able to manage external access and develop steaming as well.
To pass the exam, it is important to know SQL, Cosmos DB, Lake Storage, Stream Analytics, and Blob services in Azure, covered in this course.
Learn to differentiate relational and non-relational databases and implement data storage solutions for managing Big Data.
Achieve the capabilities of monitoring data storage and processing alongside data solutions optimization will be discussed through this azure architect certification.
It lets you know the process of data encryption alongside data masking, which is important to manage data security in the cloud.
16. Microsoft Azure Solutions Architect – Expert Exams AZ-300 and AZ-301
---
This azure architect certification course is designed to prepare you for the following exams: Microsoft Azure Architect Technologies and Microsoft Azure Architect Design. Entrepreneurs or businessmen can be benefitted as this course focuses on teaching how to generate reliable, secure, and scalable solutions for operational activities.
Insights of this certification
You will be an expert in resource utilization and managing templates, verifying network and connectivity, configuring accounts to manage the azure active directory.
Learn to integrate Azure with the on-premise hardware, implement load balancing in applications, and migrate to Azure.
Implementation of multi-factor authentication and secure data solution is important for protecting data, which will be emphasized in this azure course.
If you are interested in Azure Kubernetes Service and want to create and deploy apps, this course can meet your demand.
Topics like identity management, risk prevention, monitoring strategy, site recovery, data archiving strategy are important for exams that you will get to know in this course.
It is great for the existing cloud engineers as it brings all the advanced tools like deployment, migration, and API integration under one umbrella.
17. Microsoft Azure DevOps Engineer – Expert Exam AZ-400
---
This azure DevOps certification is dedicated to allowing you to combine people, processes, and technologies altogether for delivering business solutions. It can enable you to meet business objectives as well. It is intended to provide knowledge on designing a secure lifecycle and integrating tools in the Azure cloud.
Insights of this certification
Become a certified professional by knowing how to control versions, add source control, and manage infrastructure when designing.
As you will be managing infrastructure, this course will allow you to analyze and have experience with Azure Kubernetes Service.
Brings light on designing feedback mechanisms helpful to engage stakeholders and record actionable data automatically.
Learn to create automation for continuous delivery. How we can monitor and analyze azure development requirements will also be discussed in this azure training.
This azure DevOps certification will validate your skills in implementing infrastructure as code and strategies for app coding, while data security should also be mentioned.
18. Fundamentals of Microsoft Azure by Linux Academy
---
It is another azure online training dedicated to sharing knowledge on the fundamentals of Azure. You will learn to implement cloud services and render solutions. It focuses on the basic concepts only, allowing non-tech individuals to take the benefits delivered by the Azure cloud.
Insights of this course
This course will take you on a ride to experience the offerings that the cloud can deliver and determine your business's opportunities as a certified professional.
It will help you to pass the Microsoft Azure Fundamentals – AZ-900 Exam on the first chance to validate your expertise around the fundamentals of services in the cloud.
After completing this course, you can get a certificate of completion to start your career as an Azure Administrator, Developer, Architect, or DevOps Engineer.
It can play a significant role in boosting your confidence to achieve advanced level certifications and fuel your career with sophisticated skills and innovative solutions.
IaaS, PaaS, SaaS alongside basic concepts like public, private, and hybrid cloud models will be discussed to strengthen your understanding.
Enroll Now
19. Azure – Active Directory
---
It is one of the most popular Azure certification courses available out there. In fact, it is one of the best sellers on Udemy and chosen by more than 130,751 students already. It is instructed by a group of computer training specialists known for innovative, short-segment eLearning videos and easy-to-use quick reference cards.
Insights of this course
This azure course focuses on Azure Active Directory to create a cloud-based identity and manage access controls in the Microsoft Azure platform.
Domain joins, group policy, lightweight directory access protocol, and Kerberos or NTLM authentication will be covered alongside other directory services.
Discusses hybrid active directories to enable us to manage working devices from a central location. It also renders multiple methods for identity management in cloud services.
At the end of this course, you will be able to authenticate on-premises credentials to ensure accessibility.
Learn to design high-quality AD FS infrastructure to increase the resources' longevity and manage them through the cloud or on-premise hardware.
20. Learn Azure DevOps CI/CD Pipelines
---
This course is appropriate for developers who want to learn more about DevOps. Especially, working on Web, Mobile, Container, or Database projects, this course can lead them to implement CI/CD. Many demos are available with this course to configure CI/CD pipelines according to your project's requirements.
Insights of this course
Learn to build web applications using supported programming languages like Java, .NET Core, and NodeJs to integrate with Xamarin and release in AppCenter.
This azure online training describes the process of how we can deploy SQL servers into Microsoft Azure Cloud. It also discusses the usage of ARM templates.
Talks about the good practices that can keep the keys secured and Azure Key Vault. And the course is popular for simplifying the concepts of Azure.
Get to know the process of building CI/CD pipelines for Java app, .NET Core app, SQL Server Database, Kubernetes, Mobile app, and Node.js app.
On top of that, this certification course comes with 7.5 hours of on-demand video, and you will get a certificate upon completing the course.
Finally, Insights
---
Microsoft is one of the biggest players in the cloud industry and holds the market share for at least 25% of all the applications available currently. The above described Microsoft Azure Certifications courses can help to configure and manage computational operations, make you able to work to ensure security, networking, reliability, and extend capabilities.
If you want to start your career around Microsoft Azure Technologies, these azure courses will take you one step further. Empower yourself with advanced techniques and validates through Hands-on Labs in a real-world environment.