Networking has become an integral part of every organization. Technology has reshaped our life, and there are so many opportunities if you want to become a part of the ever-growing IT industry. If you choose to add networking to your skillset, you do not need to be a math genius. Besides, you can work in any sector such as financial services, hospitality, healthcare, retail, manufacturing, technology, and so on. If you can add a CCNA certification in your resume, you can apply for any networking job available out there. At the same time, if Cisco is verified, you will get recognition anywhere in the world. We have brought the best CCNA courses in this article; you can enroll in 2020.
Best Cisco CCNA Certifications & Courses
---
You will find a ton of CCNA courses, although you should only enroll in a course that will guide you to pass the Cisco exams. If you want to be on the right track and clear the CCNA certification exam on the first try, check out the courses in the list mentioned below.
1. Cisco CCNA 200-301 – The Complete Guide to Getting Certified
---
If you are totally new to the concept of networking, then try this CCNA certification course, which only asks for basic computer knowledge as the prerequisite. The best part of this course is that it represents everything neatly and intends to cover every topic one needs to pass the Cisco CCNA 200-301 exam.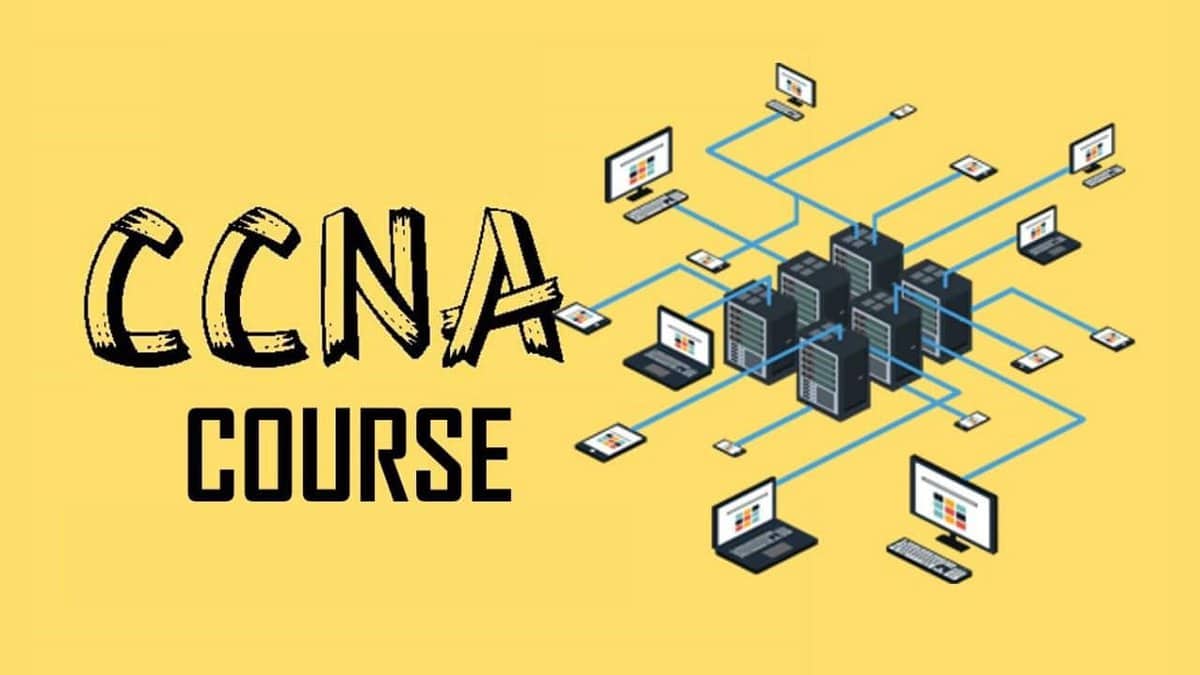 Insights of this course
Designed for absolute beginners, but if you are interested or want to build your career as a network engineer and solution architect, you can check this course.
The course contents are updated regularly to keep pace with Cisco and help students by providing downloadable resources and lifetime access.
Covers the basics of routing and switching, their difference, and how we can play with these technologies to produce solutions for real-life problems.
Hands-on experience is essential to earn any Cisco certification, and this CCNA training will provide troubleshooting configuration and practical tests.
Learn to develop production applications at the enterprise level, and students will gain in-depth knowledge of all the features and functions.
Start with Host-to-host communication, Router OS, transport and network layer, subnetting, IP, and you will learn the data link and physical layer at the end.
2. Fundamentals of Network Communication
---
We have placed this course in this list of top CCNA courses because of its simplicity and easy-to-understand training techniques. If you can not deal with the huge amount of content required to pass the CCNA exam, you can choose this course to become a powerful contender for any Networking job.
Insights of this course
Get familiar with layered architecture as you will be guided step by step to understand the key concepts and function alongside network evolution.
Network protocols will be introduced with a ton of real-life scenarios to help students so that they can relate and get insights into the services.
Digital communication is highly emphasized, and learn to use BSD sockets. How to write an app using the TCP/IP protocols for transmitting data will also be taught.
OSI layer consists of seven layers in total, and you will get an overview of OSI layers and their functionalities to understand how data is transmitted from one to another.
Brings light on Socket API while secured data transferring is highlighted. You will learn to detect errors using programming languages like C/C++/Java.
Learn to use methods like parity check, polynomial code, and Internet checksum to control error. Earn this certification to validate your skills and get your desired job.
3. Introduction to TCP/IP
---
This is a great course for anyone wondering how to start their journey to become a network architect. This course covers the most important topic required to pass the CCNA certification exam, which is TCP/IP. Simultaneously, the DHCP server and Internet Gateways will also be introduced to provide an in-depth understanding.
Insights of this course
Learn to design a DHCP server to automatically set up the internet for all of your devices where students will know gateway and other important functions.
How the default gateway receives or transmits packets will be taught while you will learn one of the most complex topics known as IP Routing Table".
You will discover how things work on the Internet through familiar examples. Also, all the aspects of the TCP/IP Protocol will be covered.
Layers and operations will be discussed thoroughly, and the operations of IPv4 and IPv6 protocols will be highlighted.
Subnetting will be explained in detail, which is most important for CCNA certification. Students will also get an opportunity to understand UDP and CIDR.
Besides, it is a great course to know how to detect errors in the packets, functions of IGPs and EGPs, OSPF, ARP, and NAT alongside RPC, FTP, IMAP, and POP3.
4. Cisco CCNA Exam: Complete Course with practical labs
---
If you do not want to waste time searching all the contents required to pass the Cisco CCNA certification exam, you can choose this course. It brings everything under one umbrella and focuses on the most important topics you can expect to come in the exam. It comes with practical labs to render a hands-on experience.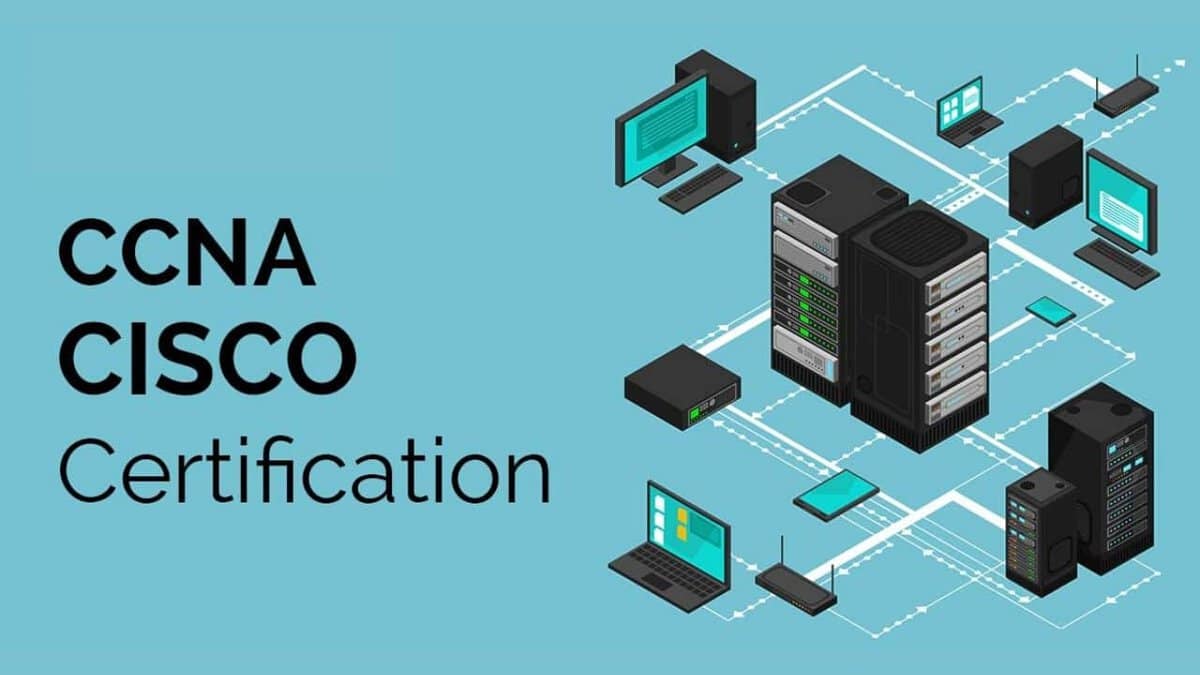 Insights of this course
It introduces you to the modern era of networking and represents things to make it easy to understand and make the most out of it.
Suitable for any people looking to appear in the Cisco CCNA 200-301 examination and provide more than a hundred downloadable resources to keep it simple.
It does not pass much time on covering the theory concepts but focuses on applying the knowledge to solve real-life challenges.
This CCNA training will make you prepared to study further and sit for the more advanced certification exams offered by Cisco to enhance the skills.
How Kali Linux can help hack networks will be displayed along with binary math and conversion examples and hexadecimal calculations.
Besides, Class C, D, E, A, and B addresses, local Broadcast and loopback Addresses, subnetting, Discontiguous Masks, CIDR, and router configuration will be covered.
5. The Complete Networking Fundamentals Course: Your CCNA start
---
It is one of the best CCNA Courses available out there that serves all the requirements necessary to pass the CCNA exam. This course is focused on describing the technologies that control the workflow in today's world. Although it covers everything, routers, switches, network cabling, and protocols are emphasized.
Insights of this course
Describes all the seven layers of OSI, which include Physical, Data Link, Network, Transport, Session, Presentation, and Application layer.
After covering the network fundamentals, this course will take you to understand hubs, switches, routers, and so on.
Students will get an overview of data transferring protocols, while how data is transmitted through the internet will be discussed alongside IP and subnetting.
Know the differences between TCP and UDP, Domain Name Server and DHCP, and everything about ethernet you need to know will be explained.
After completing Cabling and network topologies, this course advances to portray routing configuration and demonstrate how to build a Cisco network.
The binary and hexadecimal calculation will be displayed. Besides, VLANs, ACLs, Network naming, IP Telephony (QoS), Initial configuration, and SDN will be covered.
6. Cisco CCNA R/S (200-120 & 200-125): The Complete Course
---
This course is designed to save your money as it covers all the contents and makes you prepare for two exams offered by Cisco. The course contents are based on the 200-120 & the new CCNA 200-125 exam. You can also claim a certificate if you can complete the course to validate the skills.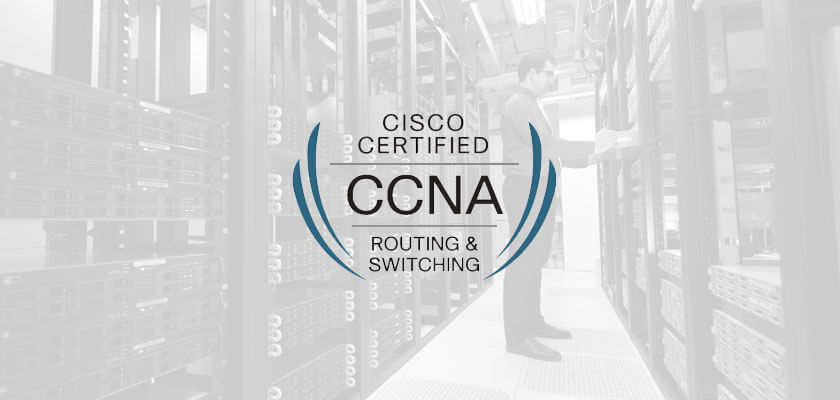 Insights of this course
If you have little or no prior knowledge of networking, you can still reach your goal of becoming a cisco certified network architect by enrolling in this course.
This course does not skip any content and provides enough time to understand the importance of CCNA certification and what it consists of.
Students will learn to use the packet tracer software, making it easy to play with the accessories like a router, pc, switch, and server.
Learn the differences between different OSI model layers while the importance of segmentation and Internetworking devices will be introduced.
Focuses on data transportation methods and encapsulation, a process used to protect data as it travels from the top to the bottom layer.
Binary, decimal, and hexadecimal conversion and the Cisco three-layer model, TCP/IP model, ethernet networks, and private IP range will be discussed.
7. Cisco CCNA 200-301 Complete Course: Packet Tracer Labs
---
If you want to get familiar with networking, then this CCNA training can be a great guide to start your journey. It comes with a lot of quizzes that will help remove all of your confusion. You will get a 360-degree experience of packet tracer to build a Cisco network on your computer.
Insights of this course
Intended to help students as much as possible and offers one hundred and twenty-one downloadable resources like videos and articles with lifetime access.
Start your learning with this course to get all the fundamentals cleared before moving into the professional and complex practices to become a pro network architect.
You can not compare this course with other CCNA courses as it comes with detailed explanation videos on packet tracer demonstration, GNS3, and CCNA topics.
Network evolution and types of networks will be discussed before moving on to a wide range of topics like Servers, Clients, Ports, Protocols, etc.
Get an overview of networking devices, including Repeaters, Hubs, Firewalls, IDS, Switches, IPS, WLC, and Routers alongside OSI and TCP/IP Models.
Router OS and initial configuration and IP Addressing, Subnetting, Loopback, IPv4 Address, CIDR Notation, Binary, and Hexadecimal calculation, will be covered.
8. Cisco CCNA Packet Tracer Ultimate labs
---
According to most people who have already attended the CCNA 200-301 exam, the practical part is more challenging to pass than the theory part. And this course is designed to provide enough hands-on experience in designing the architectures of Cisco Networks so that you can clear the test in the first chance.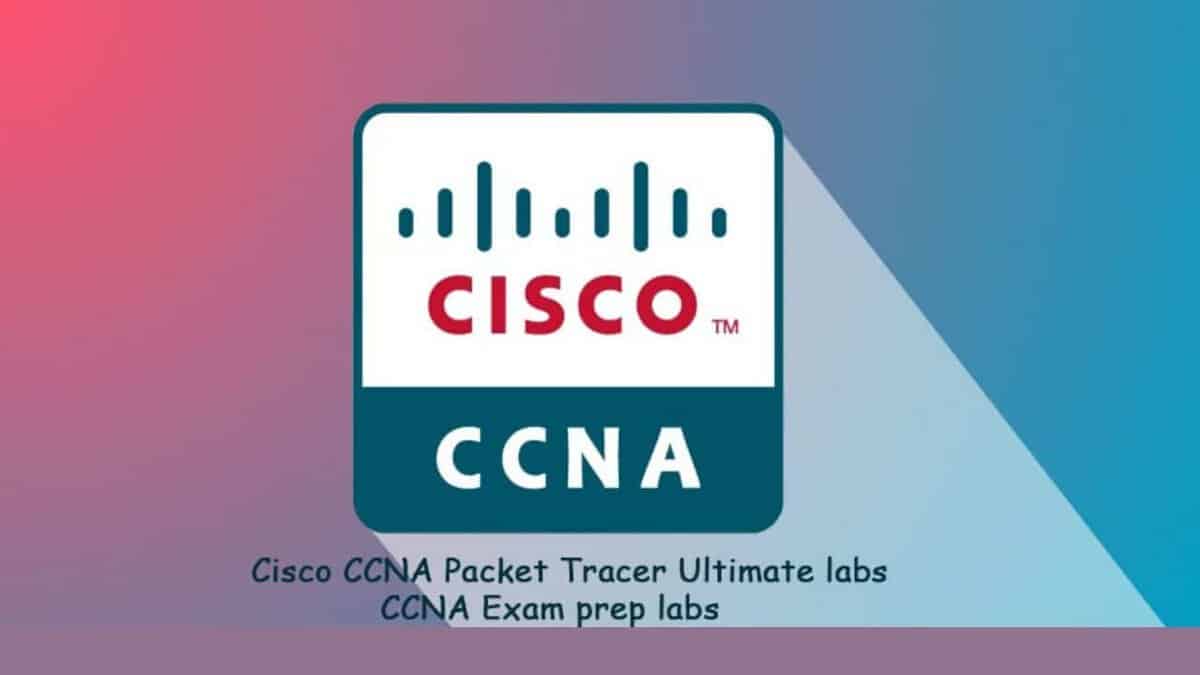 Insights of this course
If you are done with every topic that requires theory knowledge, then you can enroll in this course to verify your skill and preparation for the test.
This course will enable students to troubleshoot Cisco networks and become confident when configuring Cisco Standard Networks.
It starts from the basics and demonstrates how you can download, install, and complete the packet tracer's initial configuration in any OS.
Renders the tips and tricks of packet tracer along with the best practices you should follow while designing a Cisco-styled network and making it work.
Then you will get the idea of IP subnetting and some examples to get an in-depth understanding. It also discusses the life of a packet and TCP/IP model.
Learn to configure the DHCP server. Step-by-step assistance to get familiar with Router OS, as well as a brief explanation on Broadcast and Collision, will be offered.
9. CCNA 2020 – A Complete Guide – Cisco
---
This CCNA training focuses on enabling people to pass the CCNA exam and become inspired in higher-level topics of networking. You can achieve a certificate if you complete the course successfully to authenticate your skills and expertise in designing CIsco standard networks.
Insights of this course
One of the top-rated CCNA courses available out there to enroll in 2020. Students will find it really easy to understand networking concepts and applications.
Ethernet and how we can operate switches will be discussed, and each section comes with a quiz to enhance your skills and boost confidence.
Cisco router and router OS will be introduced while you will be taught all the basic commands to operate a router using the packet tracer software.
You can complete this CCNA course online anytime while all the resources are downloadable, and the deadlines are flexible to help you complete the course.
Transmission Control Protocol and User Datagram Protocol, their difference, the connection between applications will be discussed thoroughly in this CCNA training.
Wireshark software, Port Numbers, Fibre Cables, Encapsulation, Static and Dynamic Routing, IP Subnetting, OSPF Concepts, and Configuration will be covered.
10. Cisco CCNA: Introduction to Networking
---
This CCNA training is suitable for people who have no prior knowledge of networking. While other courses on this list prepare students to become potential candidates for the CCNA exam, this course focuses on the fundamentals and key concepts you must know to become a solution architect and take your career to the next level.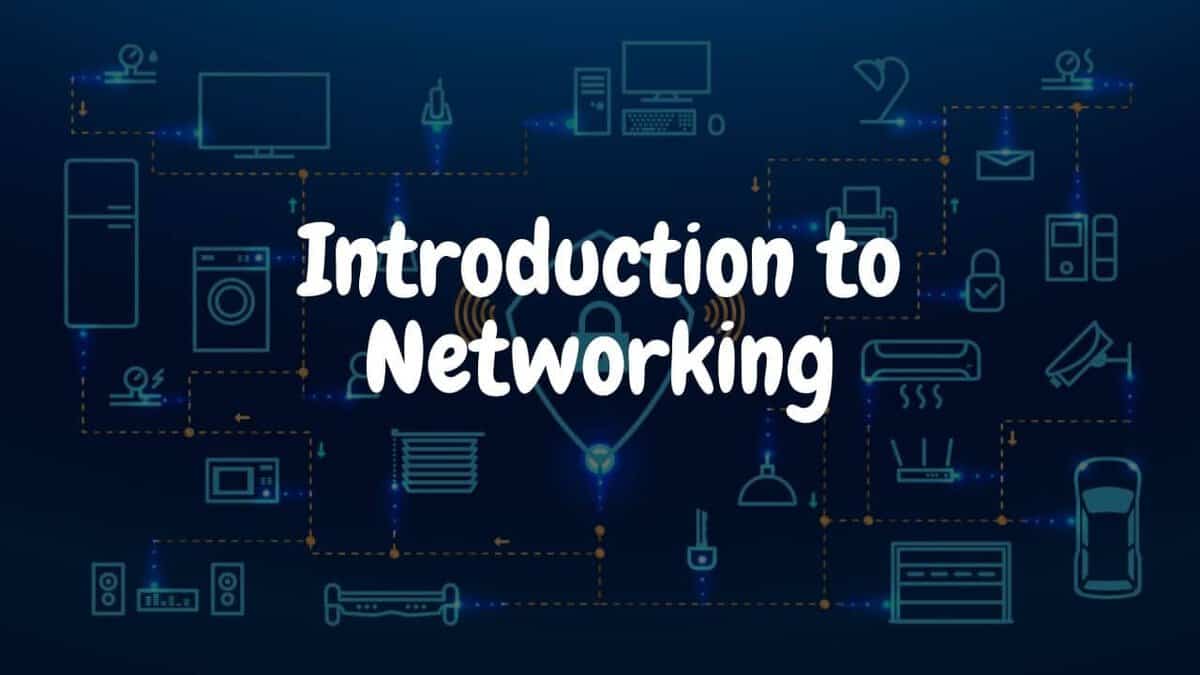 Insights of this course
Students will get a chance to explore the LAN and WAN and their cabling processes while Cisco configuration for Switches and Routers will be taught.
Highlight each topic essential to understand every aspect and provide a complete guide to learn the Router and Switch Boot Sequence and Router iOS.
Static as well as dynamic routing and their implementation will be demonstrated. You will learn to configure the locally hosted database users and their credentials.
Network Time Protocol, Trivial File Transfer Protocol, and their configuration will be emphasized. How we can recover passwords will be shown.
Learn to configure DHCP servers and relay, and you will discover the implementation techniques of SysLog, OSPF, RIPv2, and so on.
Also, the configuration of the admin side Router and Switch, domain name server, DNS, backup and restore operation, OSI Architectures, and VLANS will be discussed.
11. Full Course For Networking Basics
---
A Cisco Networking Academy Instructor designs this course. So you can undoubtedly expect the best from this CCNA certification course. All the fundamentals and essential topics will be introduced for better understanding while you will attempt to pass the Cisco CCNA 200-301 certification exam.
Insights of this course
The course contents are updated regularly to keep students updated and ensure that they know everything that the CCNA exam syllabus covers.
More than two thousand people who have already completed this CCNA training have left positive feedback, which validates this great quality course.
Routing and Switching essentials include static routing configuration, VLAN, VLAN Routing, Dynamic Routing, Access Control List, DHCP, NAT, and so on.
Learn to scale your network to improve performance using VTP Configuration, First Hop Redundancy Protocols, Link Aggregation, and Etherchannel Configuration.
Cisco Wireless Architecture, OSPF basics, Single and Multi-Area OSPF, EIGRP Intro and Configuration, IOS Images, and Licensing will be highlighted.
Get familiar with network monitoring, eBGP, site-to-site connectivity, Cloud and Networking Programming, as well as Security fundamentals like Firewall and IPS.
12. Cisco CCNA: Vlans, Access-List & NAT + Bonus Material
---
This CCNA training is for people looking to focus more on some specific topics required to pass the CCNA certification. From the name of the course, you can probably guess the three core topics that this course will be emphasized, which are Vlans, Access-List, and NAT.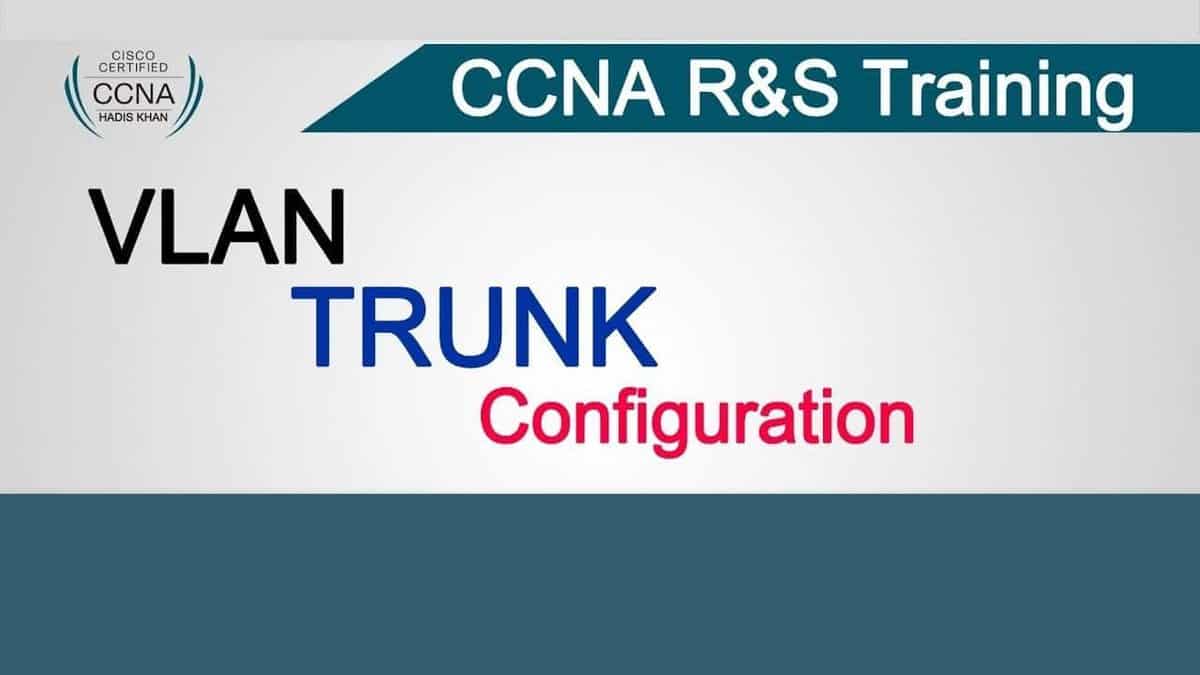 Insights of this course
The course contents are limited to bring light to specific topics. So if you face any difficulties in these topics, you can take this course to clear all the confusion.
The course is designed to establish a strong understanding among the students once the topics are covered, and so the duration is only three hours.
Get familiar with the backup operation for configuring the startup to a TFTP server and become comfortable with extended and standard access-list.
You will learn to use simulators like GNS3, Boson, Cisco Packet Tracer, or any other live equipment to design a standard cisco network.
Students will be guided to explore the Cisco Packet Tracer components and DHCP, domain name server, and HTTP.
Contents are updated regularly and will help to take preparation for the certification exam. However, you can also gain a certificate upon completion.
13. NEW Cisco CCNA IPv4 Course
---
IP subnetting is one of the most challenging topics that CCNA candidates must face to clear the examination. There are many processes through which we can complete the subnetting operation on an IP Address, and this course is intended to enable you to subnet without even using a calculator.
Insights of this course
This course does not focus only on certification; instead, it focuses on rendering everything one student needs to pass N+, CCNA, CCNP, or MCSE exam.
Value your money and time while getting everything under one umbrella by completing this efficient CCNA course online.
A basic understanding of Networks will be required to get going with the course, and you will need to use a simulator or emulator like Cisco Packet tracer for practicing.
You will configure any IP address on a router interface using router iOS commands and design a network fulfilling the specific requirements.
This course takes IP to the next level and will present it as the most important key to becoming successful networking professional.
Besides, it comes with valuable knowledge on DNS, HTTP & HTTPS, networking protocols, subnet masks, gateways, and implementation of IP addressing schemes.
14. CCNA Routing & Switching
---
This course has become one of the best-selling CCNA courses in Udemy due to the instructor. He is spontaneous and known for his great teaching style. It is designed by Kiel Martin, who has already passed several years to provide a solid understanding of networking functions and equipment among the students.
Insights of this course
Learn from the experience of Multi-Tier Large Enterprise environments, which will help you design networks of any scale and make decisions for any condition.
After completing the basics of networking, this course will introduce the OSI Model to the students while getting to know Lan's operation process.
Unlike other CCNA courses in this list, this CCNA training emphasizes security. You will understand port security and how Dynamic Trunking Protocol functions.
Configuration of the Routers and Switches is highly prioritized, while a step-by-step guide will be offered to know TCP/IP and Cisco ISO.
Static and dynamic routing will be covered, and if you are already too busy, you can complete this CCNA course online to understand how VLAN works.
Although this CCNA training asks you to work hard, determination, and put in enough time to complete the course, no pre-knowledge is required to enroll.
15. CCENT and CCNA Real World Labs – Cisco Training
---
This great course of CCNA and CCENT will introduce real-life examples to you for providing a taste of the challenges you will face once you become a network architect. If you are a beginner and not so sure about the networking fundamentals, you should opt for this course to solve problems only.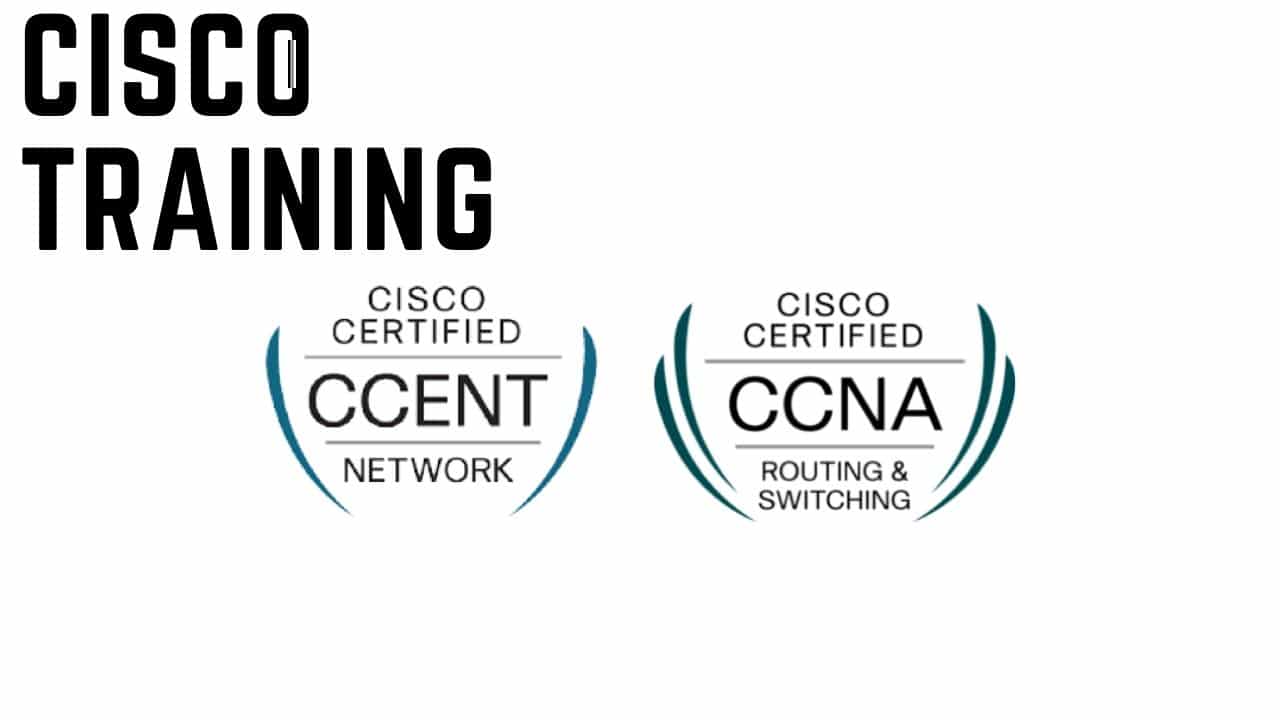 Insights of this course
When we are done with the theory part required for CCNA or CCENT and want to boost confidence, this course becomes valuable to solve many exercises.
Get recorded videos of troubleshooting networking issues to provide an overview, which will help in the long run and teach you to face any further challenges.
Learn to handle networking equipment such as routers, switches, access points, and firewalls and generate solutions to any sort of issue.
It does not stick to the contents only that are important for passing the exam and goes the extra mile to cover everything the syllabus of CCENT or CCNA contains.
Become a pro when configuring complex networks using simulators such as Cisco Packet Tracer or GNS3.
How to apply different techniques according to the situation will be taught alongside Monitoring, Analysing Tools, Dynamic DNS, Cables, racks, and data centers.
16. Layer 2 Switching & VLAN's for Cisco CCNA
---
Students who are taking preparation for the CCNA certification exam often become confused or decide which method should be used in a particular environment. This course is designed to provide a strong grasp on Cisco Switches, configurations, and improving performance.
Insights of this course
This CCNA training is intended to make you familiar with the Layer 2 switching concepts and operation of Cisco Switches in detail.
Administrative tasks of switches such as STP, RSTP, VTP, and switch port security will be covered so that you can improve the performance through port configuration.
Complete this CCNA course online to prepare for any networking certification exam, including N+, CCNA, and MCSE, and enrich your resume.
Become a valuable player in any IT operation because technologies like media access control methods for ethernets and network segmentation will be discussed.
Understand the difference between bridging and Lane switching, Spanning-tree protocol, segmenting networks, and how we can secure all the ports on switches.
What benefits can we achieve by using VLAN that will be portrayed while encapsulation methods, trunking, and the VTP protocol are also included?
17. CCNA 200-125 Video Boot Camp With Chris Bryant
---
It is a special course for beginners as it has got many newcomers as its students. This course's review section shows that it is trusted by many people who have got a job or enriched their career with networking skills. The security aspect of network configuration is also included in the course content.
Insights of this course
From the name of this CCNA training, you can probably know that each section comes with an associated video to understand students better.
Designed to cover the refreshed contents of the CCNA 200-301 exam so you can expect to learn many things for the Cisco CCNA Security exams.
OSI Model, TCP/IP model, and real-life examples will be provided with many practice tests. The best practices will also be discussed to become successful.
It is intended to provide an overview of the physical layer to discover the ethernet standards, cable types, and ethernet field.
Hubs, Bridges, Switches, and Logical Segmentation will be taught while you will learn to build the MAC table alongside Frame Processing and Hex Conversions.
Besides, it covers the Trunking method, configuration model, VLAN, Memory Contents, Port Security, Enabling Password, IP Addressing, Routing, Telnets, and so on.
18. CCNA Security 210-260
---
This is one of the best CCNA Courses available out there for the people who have already completed the CCNA Routing & Switching certification. So it is not suitable for absolute beginners, while you will need the knowledge of the Cisco IOS networking and Windows operating system to get going with the course.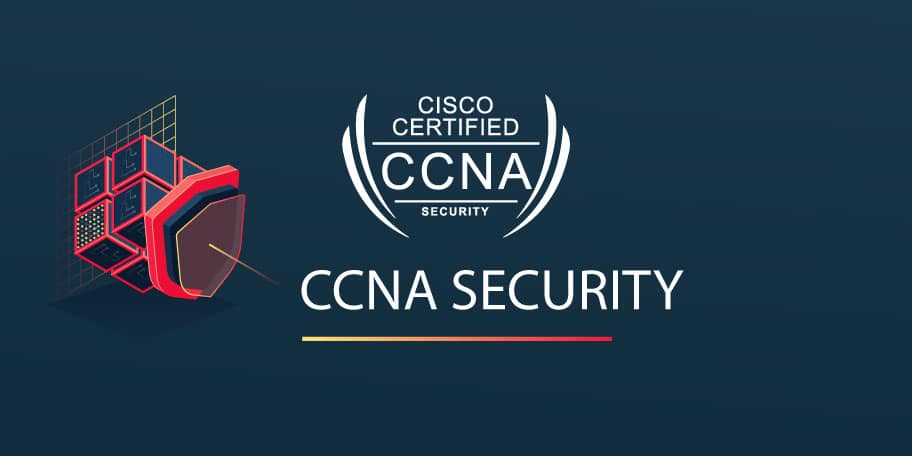 Insights of this course
A great course to start preparing for the CCNA Certification of network security exam. Common Security Attacks and Threat Defence are the core part of it.
The common concepts of network security will be emphasized while learning authentication, authorization, and accounting services known as AAA.
Students will be able to deploy site-to-site and remote access VPN services or (IPSec & SSL) at the end of the course.
It will enable you to gain a full understanding of routing and switching infrastructure so that you can configure your network according to the requirements.
Deployment of firewalling services will be taught alongside phishing & spoofing attacks, social engineering & phishing mitigation, and detecting malicious codes.
Other attacks like Man in the Middle, Password, Reflector, Amplification, Reconnaissance, and Hackers – Script Kiddies will be highlighted.
19. CCNA Security – 7 Days Till Your Cisco 210-260 Exam
---
You can complete this cameo CCNA course online to judge your preparation before sitting for the Cisco 210-260 exam. All the Cisco certification exams are pretty expensive, so you will want to pass the exam on the first chance, so; this course will help you boost your confidence and make better decisions during the exam.
Insights of this course
This course focuses on CCNA Security topologies' implementation techniques and how you can troubleshoot VPNs.
Students will learn to build SSL VPN Portals, while this course will guide you to identify and implement the L2 Securities like DHCP Snooping and Port Security.
You will be able to find and fix network issues. Also, this course comes with a lot of practice tests and real-world examples to verify your skills.
This course brings light to complex topics like firewalls and includes the configuration of Zone-Based and ASA Firewall in the syllabus.
You will need to use an emulator like Packet Tracer or GNS3 so that you can complete the labs at your home and design a wide range of cisco networks.
Besides, DHCP Snooping creates a Radius Server, Troubleshooting AAA on Routers, SSL & VPN, control panel policy, SNMPv3, and PRTG also included.
20. A Guide for Cisco CCNA Networking Security Exam
---
This course is designed to prepare students for the CCNA 210-260 exams. If you plan to get this certification, this course can be the best companion to guide you thoroughly and keep you on the right track. You will become a pro player in the field of networking and get a certificate upon successful completion as well.
Insights of this course
This course is not suitable for people who do not have any prior knowledge or networking as CCNA Routing & Switching certification is required.
All the fundamentals will be cleared before moving onto the core topics of the CCNA exam like VLANs, VTP, STP, PortFast, Ethernet, Inter-VLAN, etc.
Advanced security topics like MAC Spoofing Attack, Port Security and Configuration, Spanning-tree Portfast, BPDU, and Root guard will be covered.
Alongside LoopGuard DHCP Spoofing Attack, DHCP Snooping Configuration, DHCP Starvation Attack – Mitigation, ARP Spoofing Attack will be discussed.
Discover the basic concepts of UDLD, Error Disable Recovery, VLAN ACL, Private VPN, CDP, LLDP, DTP Vulnerabilities, Switch Security, and VLAN Hopping Attack.
OSPF, RIPv2, and EIGRP Authentication will be taught while you will be learning about different networking protocols as well.
Finally, Insights
---
If you consider the recognition, eligibility, and acknowledgment, then no other certification can beat the Cisco certification. It will not only boost your confidence but also enhance your knowledge in the field of networking. Besides, networking occupies a large share of the job market, and there are so many opportunities for any authentic candidate.
Moreover, you can meet your salary goal easily once your certification is achieved. If you are interested, invest your time and money in the CCNA mentioned above Courses and make the most out of it to pass the CCNA exam on the first attempt.