Oracle introduced the database management system, and most of the companies and organizations are using Oracle to store their records and applications because of the efficiency it can bring to your workflow. As a result, the demand for highly qualified professionals in Oracle always remains peak due to the productivity they can add to a team. To add some value to your resume and gain a considerable amount of knowledge in Oracle, you can enroll in any of the Oracle Courses described below. An Oracle Certification will definitely boost your career to the expected goal or assist in getting a job in any renowned company.
Top Oracle Certification Courses
---
Oracle Courses help be familiar with industry-relevant technologies, innovating ideas, latest techniques, features, best practices, and developing skills. We have created a collection of the best Oracle Certification for you, which will save a lot of time and keep you on the right track from the beginning.
1. Oracle PL/SQL Fundamentals vol. I & II
---
If you have no prior experience or knowledge of SQL databases, you can pick this course to start your journey in this field. It will guide you thoroughly to learn database programming language within a short time. It comes with a certificate that will be provided upon successful completion of the course.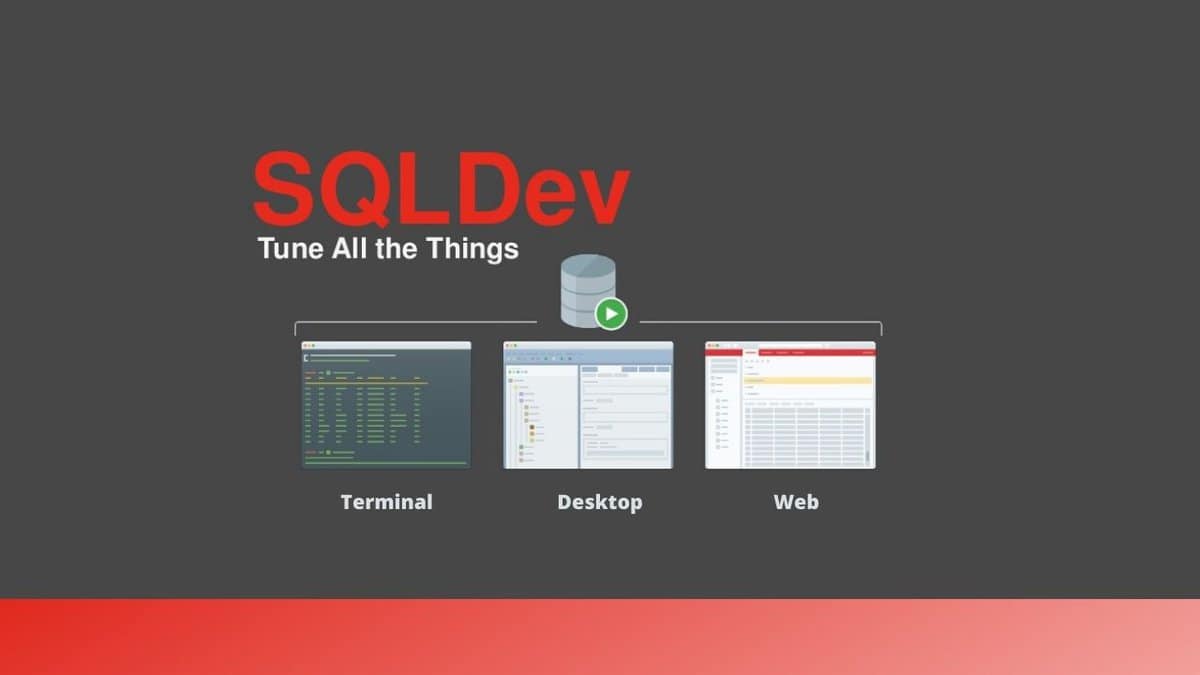 Insights of this course
The course contents are distributed in ninety lectures, which will take approximately twenty hours to complete.
You will be learning database programming units while using the packages served by the System will be covered also.
It will show the implementation of event triggers with many examples alongside features of operations and nested blocks.
Students will know declaring and beginning clauses, and this Oracle training will also explain how we can handle the exception when required.
It brings light to the Oracle database tools, such as creating and maintaining packages and triggers, explicit cursors, syntax, and structure.
This oracle database certification's target group includes database administrators, non-technical people, applications, and website developers.
2. Oracle 11gR2 RAC – Quick 2-node RAC Deployment Guide
---
This course is for the professionals who focus on using Virtualbox to deploy 2-node RAC. The configuration of the shareable storage will also be taught. It starts with installing Virtual Machine and ends with Oracle 11g Data Guard to provide a full overview of the students' Oracle RAC architecture.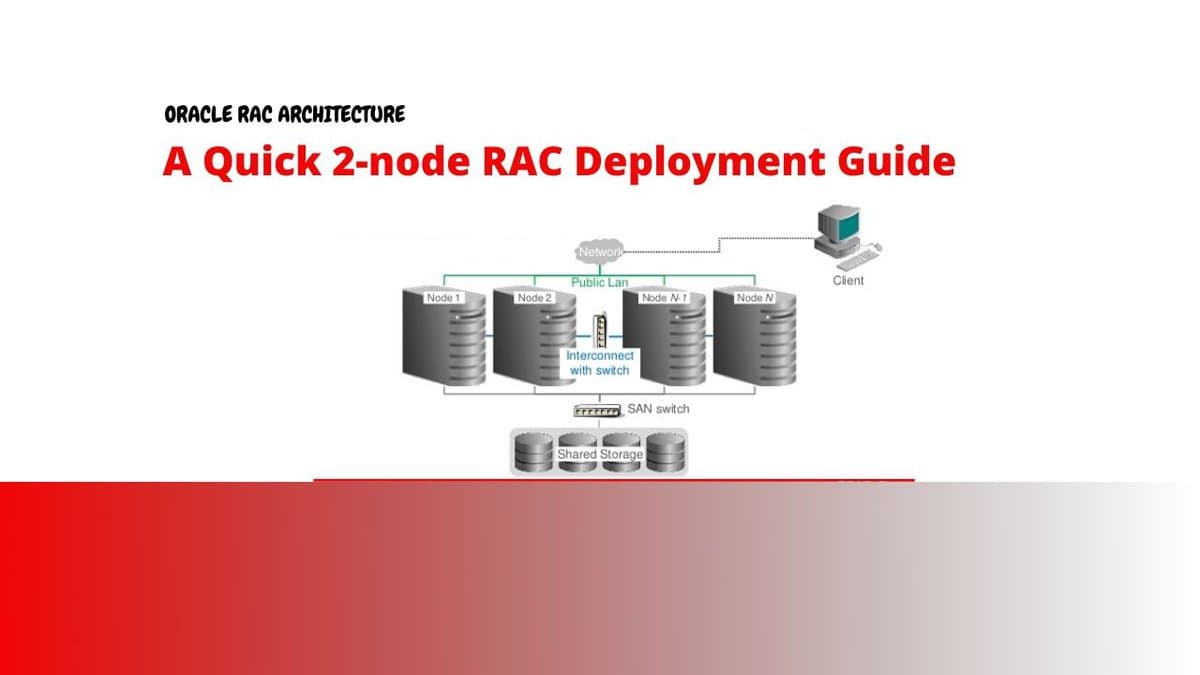 Insights of this course
This oracle java certification is designed to enable students to design a clustered database accessible from multiple hosts.
You will learn to ensure performance, scalability, and resilience as this course shares hands-on experiences.
It emphasizes the fundamentals strongly; that's why it shows Oracle 11g grid software installation, node setup and introduces Clusterware technology.
Discusses the shared storage that can be used for two nodes, and you will be able to create private and public networks after completing the course.
It portrays ASM instances and ASM disks' features and techniques, similar to the Oracle database.
One of the top seller Oracle Courses comes with thirteen downloadable resources and suitable for the new database administrators.
3. SQL Basics for Beginners
---
This is the highest-rated Oracle database certification course available in Udemy. It is intended to make people able to write SQL codes and create their own database. There is no need to have a prior understanding of any programming language as this course simply explains the topics and makes everything easy to understand.
Insights of this course
Understand the mechanism of a relational database management system constructed with rows and columns and represents patterns.
This Oracle training has drawn many people's attention due to its straightforward approach to cover the core features of a SQL database.
SQL data types will be covered, including numeric and string data type, date data type, Unicode character string, binary, and Miscellaneous data type.
Get to know the operations we can do in a SQL database, such as inserting and deleting records, updating or changing existing data, and so on.
Discusses SQL operators in detail which cover and operator, or operator, in operator, like operator, between & not between, and order-by operator.
Besides, learn to find any information from a database through queries, subqueries, select operation, and join operation.
4. Oracle Database Migration Methods: On-Prem to Oracle Cloud
---
If you are a database administrator and looking for an opportunity to explore the cloud world, you can look into this oracle cloud certification course. This will show you the Oracle database migration techniques in the cloud platforms like AWS (EC2)/Azure/Google Cloud Platform. It came with demos and was created by DB Alchemist Academy.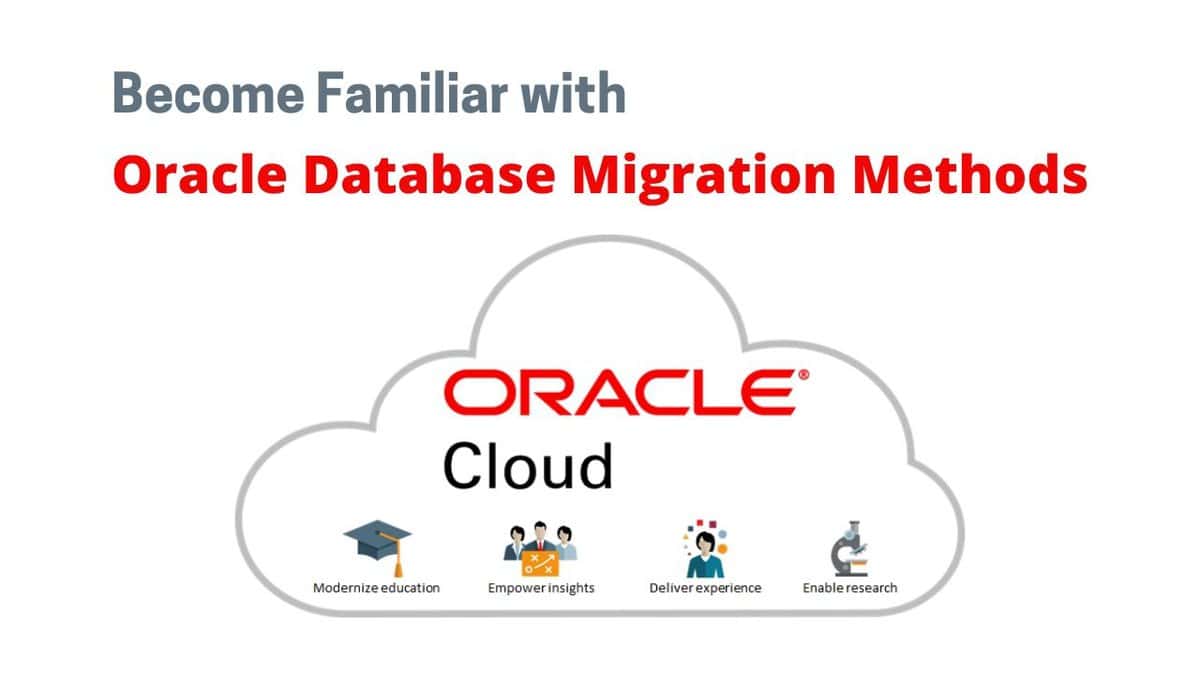 Insights of this course
You will become familiar with cloud migration methods and the character sets of a database. Besides, the installation of a VirtualBox will also be shown.
If you are a developer, then learn to work with selected objects during migration, transportable data pumps, and AWS DMS.
Get the opportunity to function as a SQL database like a multitenant container database and plug or unplug accordingly, commonly known as CDB.
Oracle Data Transfer Appliance will be introduced in this oracle database certification course while you will learn to measure the byte order of data known as Endianness.
Highlights Vagrant that we use to design an on-premise environment will eventually lead you to install Oracle 18c XE for creating sample schemas.
Besides, you will gain an understanding of Transportable Tablespace, Cross-Platform PDB, Cloud Backup Module, DbaaS Instance, Compartments, and VCN's.
5. Oracle E-Business Suite (R12.1.3) Technical RICEW
---
If you consider the eCommerce industry's rescind growth, you will probably understand the value of this Oracle Certification that talks about the E-Business Suite. Oracle E-Business Suite is a platform that combines all the integrated business applications such as ERP, CRM, SCP to automate the business processes.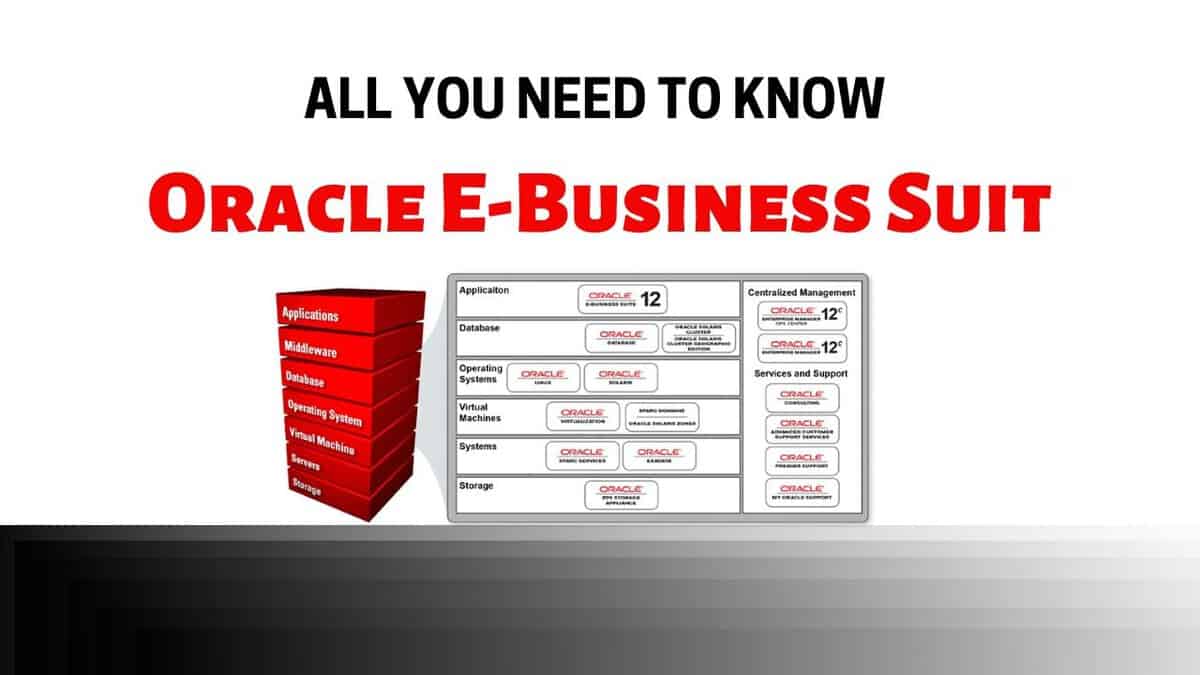 Insights of this course
This course is suitable for beginners as the course contents start by defining the enterprise resource planning, comparison between different ERPs and role types.
Oracle Applications Implementation Methodology or AIM will be introduced while various project types like Upgrade, Implementation, Support, Rollout will be discussed.
Get an overview of Oracle Application Architecture and Database Structure alongside Oracle E-Business Suite's latest trends and techniques.
The object library's foundation module will be displayed: Creating Users & Responsibilities, WHO columns, Menu & Group construction, and Flexfield.
You will learn to define concurrent programs and parameters, report lexical parameters and repeating frames, schedule programs, and declare value sets.
It covers every aspect you need to know in a business suit, such as conversions, forms, workloads, XML publisher, interfaces, deployments, CSV files, and so on.
6. Oracle SQL Performance Tuning Masterclass
---
This oracle SQL certification course is designed to make you a master in ensuring the highest quality of the database, handling queries, and solving performance-related problems. It comes with eighty-one articles, tons of practical problems, and nine downloadable resources with lifetime access.
Insights of this course
This course has got many students' attention due to its step-by-step approach to solving critical problems to ensure quality and performance.
You will gain an in-depth knowledge of using performance management tools and Oracle Tuning tools for database architecture.
Renders the schema designing process of a database to represent the logical view alongside tips & tricks to run queries faster.
Earn this oracle SQL certification to know the advanced level of indexing techniques and tune performance on environments like Oracle11g and Oracle12c.
It emphasizes the maximum performance that we can earn through Advanced tuning techniques and creates better queries.
Oracle Optimizer and Execution Plans are also covered that are necessary for a SQL developer or data analyst or Oracle DBA as well.
7. Oracle Database Administration for Absolute Beginners
---
If you are looking to become a certified Oracle Database Administrator, then this is the course you might be looking for. Even if you have zero knowledge, this course is intended to make you an Oracle DBA within a month. Besides, it is backed by more than six thousand students who have already completed the course.
Insights of this course
It is a great oracle database certification that will prepare you for one of the high-demand jobs in the IT sector and validate your skills.
This course is suitable for beginners as it focuses on the fundamentals before advancing to the concepts of a relational database management system.
Even if you are working as an Information Technology Manager and looking for a promotion, enroll in this course to manage a DBA team.
Learn the insights of Oracle 11g and Oracle 12c environment, and it will provide hands-on lectures and demo videos to make you understand clearly.
Oracle Architecture will be introduced alongside Storage Structures, Memory Structures, Database Objects, and other Oracle internals.
All the Oracle database's operational aspects will be covered, including creating users, objects like tables, and learning to grant access to the users.
8. Oracle 11g Dataguard Administration
---
It is important to achieve maximum productivity and reliability for any organization to become economically profitable and efficient. A highly available database can help reach the goal by limiting the data loss, ensuring accessibility, and reducing downtime. This Oracle training will enable you to design highly-available databases.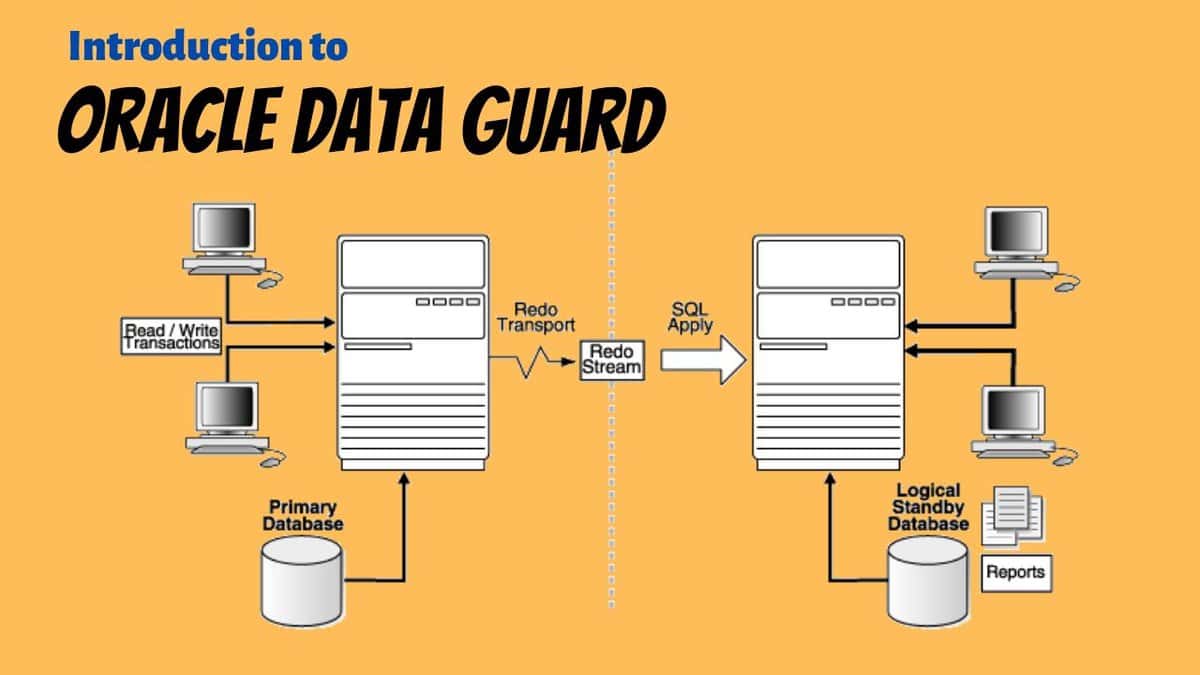 Insights of this course
If you are an entrepreneur or an IT architect, you can enroll in this course to learn Oracle safeguards to protect your data and enhance databases' performance.
Data guard components will be covered, including Enterprise Manager Cloud Control, Command-Line Interface, and Data Guard Monitor.
This oracle java certification will help you understand three types of standby database systems: physical, logical, and snapshot databases.
You will become experienced in physical database configuration, troubleshooting the existing data guard mechanism, and active data guard configuration.
Covers database configuration such as production database, parameters, cloning production database, enabling data guard services, and verifying setup.
One of the best Oracle courses to gain knowledge of Oracle data guard technologies, setting up servers, and automatic storage management.
9. Oracle Fusion HCM – Global HR
---
It is a unique course, and you will not find another course similar to this. Its contents are very new and open a new door of opportunities for the people, especially those working in human resource management. You will learn fusion global HR to implement into the work process of any organization.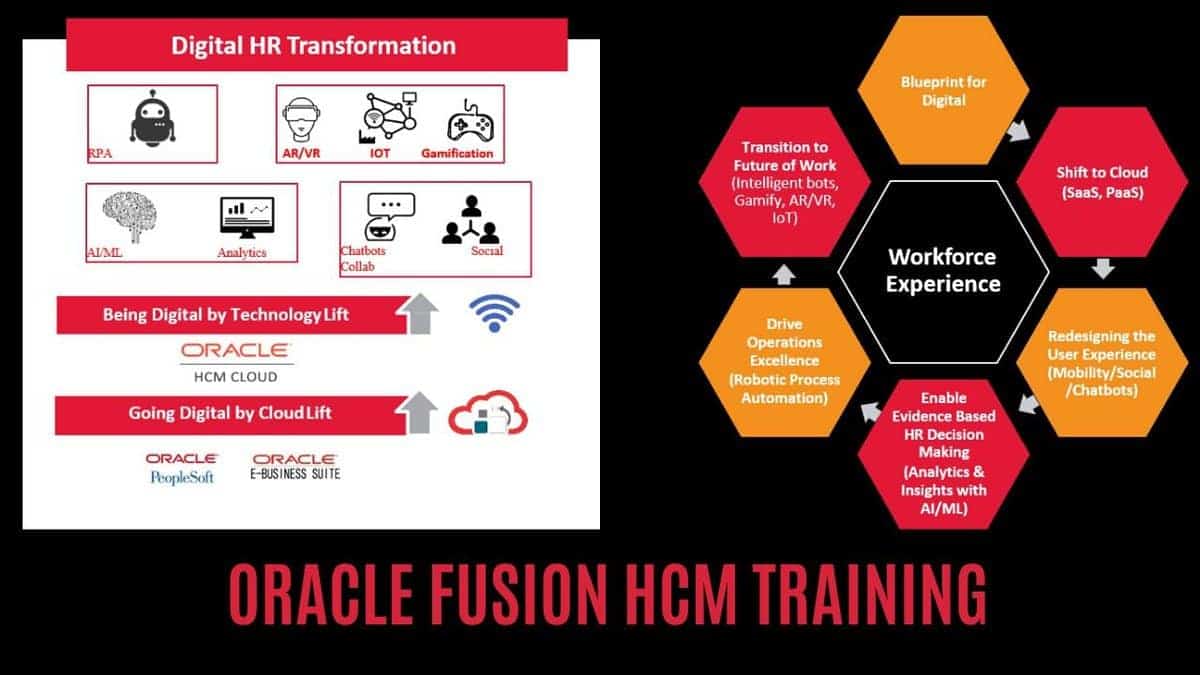 Insights of this course
This course is for the newbies who have come from a non-technical background. It does not ask for any prior knowledge in HRM or any Oracle applications.
If you can earn this oracle certification, it will help grow your career as an Oracle Fusion HCM Consultant and meet your income goal.
You will learn to manage Oracle Fusion, geographies, enterprise structure configuration, enterprise-level HCM information as well.
Besides, management of locations, divisions, legal entities, Payroll Statutory units, business units, setting business IDs, organizations, and department trees.
Creation of Work Relationship, Terms, Assignment, Termination, security console, and termination of work relationship using Oracle Fusion HCM will be covered.
Besides, other operations such as Approvals Management, Spreadsheet Loaders, HDL will be taught, and you will get video demos in each section.
10. Oracle SQL Developer: Essentials, Tips, and Tricks
---
You will learn all the essential techniques and latest trends to become an efficient SQL developer who sets this training apart from other oracle courses described in this list. It will help you to become more productive and use Oracle SQL Developer Tool in any project. Standout Dev Academy offers it.
Insights of this course
One of the best selling oracle certification courses available out there as the contents are presented well, and the instructor loves interacting with the students.
It starts with installing the SQL developer tool and then advances to enable people to set up and customize it according to their requirements.
Intended to share the overview to make you a pro SQL developer while many tricks will be shared to save time and increase efficiency.
Learn to generate unique and interactive reports, create and manage database connections, and know the user interface features.
Be able to work with the Worksheets and Results' Grid alongside debugging program units, finding objects, relational diagrams, and displaying gauges.
This oracle training will help complete useful customizations like improving the data display, code formatting, navigation formatting, changing language, etc.
11. Oracle Database 12c SQL Certified Associate 1Z0-071
---
This Oracle SQL Certification is suitable for people looking to become a certified database administrators. It will help you be on the right track to understanding the Oracle Database 12c environment, concepts of the relational database management system, and Oracle Database.
Insights of this course
You will learn to retrieve data using select statements. Besides, restricting and sorting operations will also be displayed.
Learn to showcase your data from single or multiple tables where Joining operation will be required while also showing data set operators and table creation.
How we can define the data language and build sequences, synonyms, and indexes will be discussed to provide a full overview.
Brings light on data manipulation, creation and usage of subqueries, schema object management, and database connection.
This Oracle Certification will guide you thoroughly and clear both Oracle Database SQL 1Z0-071 and Oracle Database 12c: SQL Fundamentals 1Z0-061 exams.
Be able to find the solution using queries and use group functions, which helps in reporting and focuses on user management and authentication to control access.
12. Oracle DBA 11g/12c – Database Administration for Junior DBA
---
If you have already completed the SQL fundamentals and gained enough knowledge of Oracle Database, you can enroll in this oracle training to become a pro. It can be your best friend to boost your chances of getting a job performing as a database administrator. Eleven hours of on-demand video are also included in this course.
Insights of this course
Provide an overview of Oracle Database Architecture and enable you to manage and work with any organization's database.
This course is focused on making you a master of installing, setup, and managing Oracle Softwares and necessary tools for handling any database.
If you want to create an abstraction between physical and logical data, you will do this after completing the course using TableSpace.
As a database administrator, it is essential to detect problems through troubleshooting, and this course will enable you to track your database.
Learn to serve the best duties while managing a database as the architecture of Oracle Database will be discussed throughout the course.
Backup and recovery operations, handling users and managing user authentication, and listening to users' configuration to communicate will be displayed.
13. Oracle Business Intelligence Publisher 11g
---
This oracle certification course is one of the best of its kind. It introduces Oracle BI Publisher and is suitable for any people looking to add some unique qualities to their resume. Basic database knowledge will help you get going with the course first, although it is not required to enroll in this course.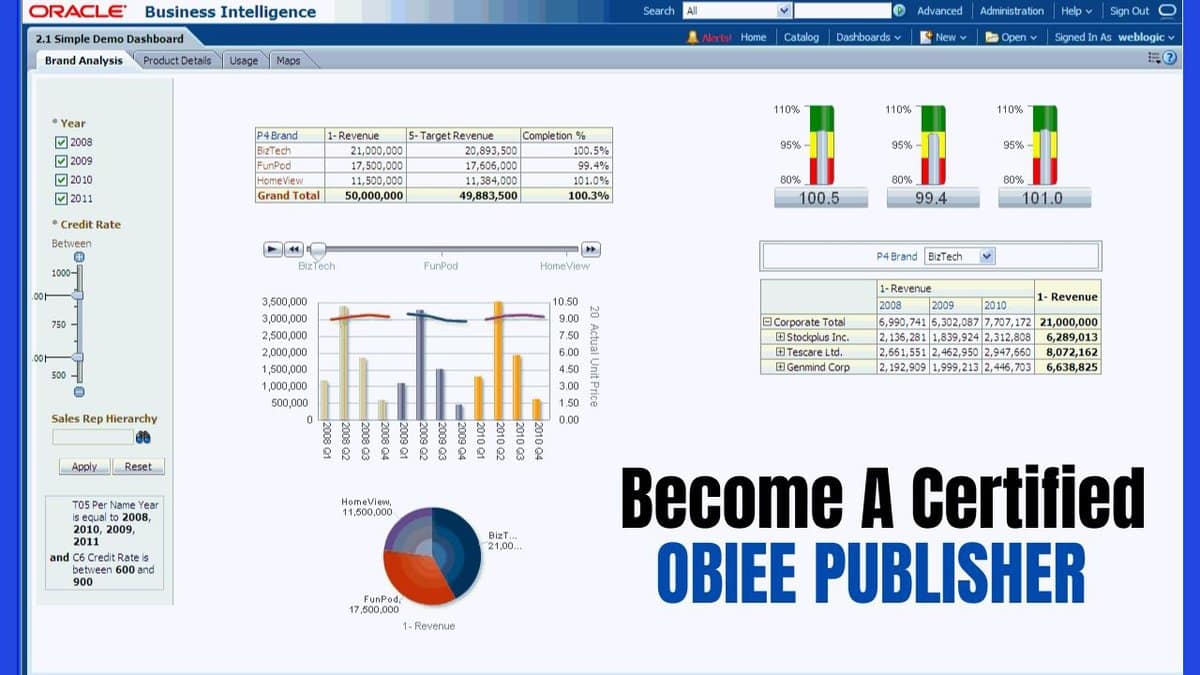 Insights of this course
All the aspects of Oracle Business Intelligence Enterprise Edition will be shown to create the data models and informative reports.
You will discover all the tips & tricks of Oracle BI Publisher software, which starts from installing the software and step by step guide to creating the first report.
It brings light to the report editor, layout editor, and preferences, which can play a vital role in creating strategic reports for any organization.
Students will get an opportunity to create an RTF template in both online and offline mode necessary for the Oracle Business Intelligence Publishers.
How we can install template builders on Microsoft word will be demonstrated alongside stopping BI publisher, creation of a repository, and setting accounts.
All the contents are available online, while this course comes with demo videos as well. A certificate will be provided upon successful completion.
14. Oracle Cloud Infrastructure
---
This course is designed to prepare you for the Oracle Cloud Associate Architect exam 1Z0-932 exam. It is one of the best oracle courses when it comes to understanding everything about OCI. Deepak Brahmbhatt organizes the course contents, and this course will definitely keep you one step ahead of others.
Insights of this course
This oracle cloud certification is created to provide a solid foundation of cloud infrastructure to enable you to sit for any cloud infrastructure exam.
The building blocks of a cloud architecture such as identity and access management services like Users, groups, policies, resource identifiers will be discussed.
It will first complete all the NAT Gateway theories before advancing to the NAT Gateway lab and advanced networking techniques that come with a quiz exam.
You will discover data encryption theories and practical experiences, RAC theories and labs, and how we can migrate any database in the cloud in this course.
Learn to connect data warehouses using stored credentials, use the console to take backup, and process transactions using Autonomous Database.
Besides, File System Storage, Advanced Identity and Access Management, Data Transfer Service, Automation, Architecting Best Practices are emphasized.
15. Building Oracle Cloud Infrastructure using Terraform
---
This oracle cloud certification course emphasizes the use of Terraform and Oracle Cloud Infrastructure. Terraform was introduced by HashiCorp, which is open-source software that uses Hashicorp Configuration Language and JSON to manage data centers. However, the course is instructed by Mayank Singh and comes with a certificate.
Insights of this course
Learn to use Terraform to manage resources in Oracle Cloud Infrastructure, while the installation and configuration part will also be shared with the students.
One of the best oracle courses for learning cloud infrastructure is Computing, Networking, Identity Management, Database, and Analytics.
You will know how to create separate compartments using Terraform alongside creating users and groups and setting up policies.
You will manage your networking resources using the terraform of your cloud while creating access rules and deploying gateways for routing will be discussed.
Students will experience hands-on examples, terraform functionalities, and integrations with Terraform, such as Ansible Integration.
Other features like Autoscaling, Load Balancing, Resource Manager, Notifications, Object Storage, Support Management, Tagging, Vault, and WAF will be covered.
16. Introduction to Structured Query Language (SQL)
---
This oracle SQL certification is offered by Michigan University and also available on Coursera. It can be an ideal course for totally new people on the concept of MySQL database design. You will be guided through step-by-step, and everything will be covered that you must understand the structured query language or SQL.
Insights of this course
It starts by portraying the steps of installing a code editor, installing MAMP or XAMPP, and creating a PHP program to build a MySQL database.
Focuses on clearing the basics of SQL alongside single or multi-table queries. Quizzes are included with each section to judge your skill.
Then it advances to database design, which includes tables, Joins, and Select operation, primary keys, and foreign keys essential for RDBMS.
You will learn to create a schema to represent the relationship between objects of a database. The structure of Phpmyadmin will be covered as well.
This oracle database certification asks students to build several projects throughout the training to add in their resume.
Comes with graded quizzes, programming challenges, and assignments. The instructor lives to interact with the student and will always provide feedback.
17. Database Management Essentials
---
This course is intended to enable you to execute SQL commands on various platforms, although Oracle is emphasized. You will get an overview of the database management system. At the same time, you will learn to build the Entity-Relationship Model or ER diagram and custom database for any of your projects.
Insights of this course
The University of Colorado offers this course, so you can not doubt this course's quality and instruct it by an associate professor named Michael Mannino.
It will allow the students to become database developers or data warehouse administrators, or business intelligence specialists.
It starts by showing Oracle's installation and how we can connect and manage a database from a local server.
This course will discuss the database tools, non-procedural access, and key processing environments to make you understand the concept of database technology.
Learn the terminologies of a relational database and create tables to design a database using integrity rules and necessary statements like creating and insert.
Basic and Extended Query Formulation with SQL will be covered where SQL modification statements, union operation, grouping, and data modeling.
18. Data Warehouse Concepts, Design, and Data Integration
---
This is one of the best oracle courses to understand the relationship between relational database management systems and structured query language. It does not focus on sharing theory-based knowledge as much as it wants to provide hands-on experience by building projects from scratch.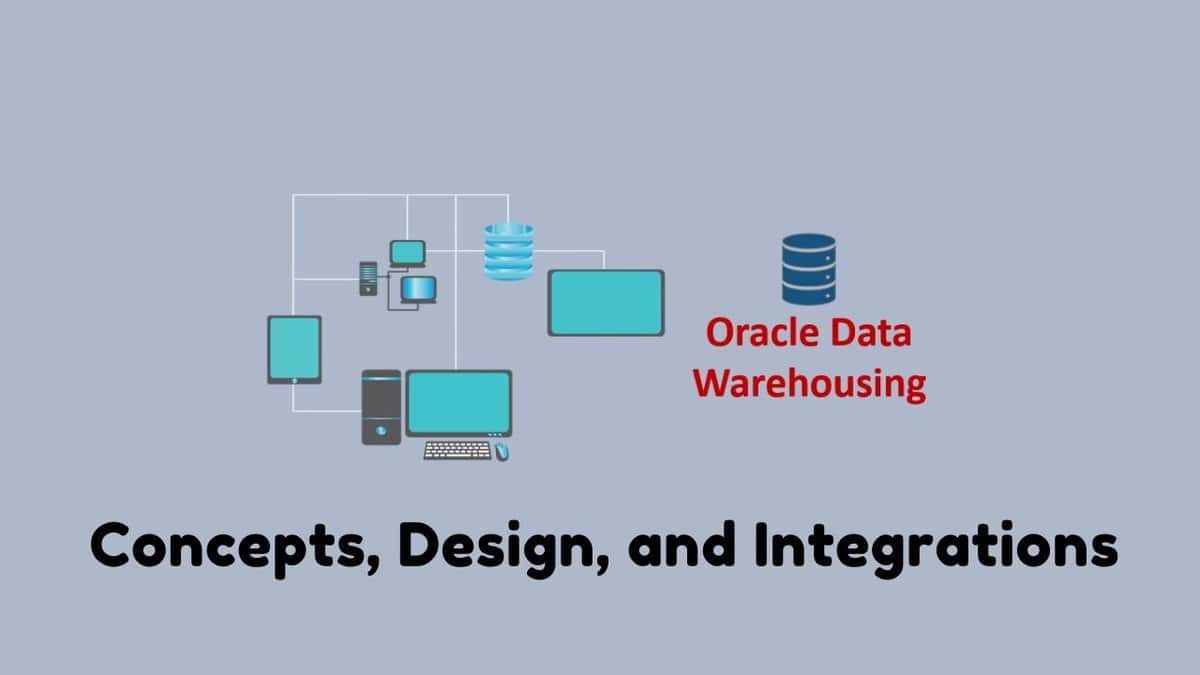 Insights of this course
Focuses on business intelligence specialization while gaining knowledge of various aspects of the data warehouse and data integration tools.
You will learn to manipulate pivot tables using open source software and design data integration workflows.
We can integrate Oracle databases with our data integration workflows alongside MySQL or PostgreSQL database.
Get an overview of data warehouse development for an organization using maturity and multidimensional models and management practices.
If you perform the role of a technology specialist, you will align business architecture and evaluate data warehouse maturity.
Extraction, Transformation, And Loading, Pentaho, and topics like refreshing constraints and frequency trade-offs will teach data quality goals.
19. Relational Database Support for Data Warehouses
---
This oracle database certification is intended to make people understand SQL's operation, especially those from non-technical backgrounds. It is an ideal course for all the entrepreneurs out there who want to facilitate their business by implementing intelligence in the work process as sustainable development.
Insights of this course
This can not be referred to as only oracle training as it brings light on PostgreSQL as well. Students will have an in-depth understanding of DBMS extensions.
The schema design structure will be introduced while discovering everything you need to know about Data Warehousing, Materialized View, and SQL.
You will learn to install and use Oracle to use in the cube, rollup, select operator, subtotal operator, and SQL queries required to become a data warehouse analyst.
Start using SQL analytical functions to generate a report and evaluate the performance of your business intelligence applications.
It will enable you to rank the business units and compare them depending on the time, performance thresholds, and quantitative contributions.
It will also demonstrate how to use a massive amount of resources, create materialized views, and use Oracle tools to integrate data.
20. The Complete Oracle SQL Certification Course
---
When you consider preparing yourself for a job, then this oracle certification is the best. Besides, you will be ready to sit for the Oracle 1Z0-071 Database SQL examination. It comes with plenty of downloadable resources as well as practical problems to render hands-on experience. Assignments are also included in this course.
Insights of this course
To make students understand the concepts of Oracle properly, this course starts with the basics of tables, sample data preparation, and workspace overview.
Learn how the Oracle workflow goes on alongside schema design, E diagram, and the features of a relational database management system.
Understand the implementation of where and select clauses while where, or, between, in, and the operators will be introduced to filter and combine queries.
Single row functions and grouping functions will be discussed where data types, data formatting, min, max, count, conversion, and concluding SRFS will be covered.
You will learn to use multi-table queries, exist & not exist operators, and case statements for performing joining operations or to relate tables.
You will also discover the idea of analytical functions, altering or updating an existing database, offset, commit, rollback, fetch, and substitution variables.
Finally, Insights
---
In this era of technology, data has become the ultimate source of power. If you can collect proper data, manage data, and use data to create opportunities, then you will never have to look back again. As part of this, every organization in this world has created its database to keep track of necessary data and make the most out of it.
So it is evident that if you have an oracle certification, you will be in high demand. Even if you are an entrepreneur or handling any organization's business intelligence sector, you can enroll in any of the above described Oracle courses according to your demand and open new doors of possibilities that you could probably never imagine before.