Are you familiar with "facial recognition search engine" technology? This is the modern innovation of the search engine industry. We are used to text search. When we are looking for any information, we write it down in the search engine. If you want to recognize some by using his/her image, then how to search engine find his/her information? Now search engine technology is updated to recognize a face and provide all relevant information about searching face. Interested? Keep reading!
Best Facial Recognition Search Engines
---
Now almost 100 websites can trace the face around the world. You can use any of them for facial recognition. But I have shared the 10 best facial recognition search engine tools that help you recognize a face—no more words. Let's check out.
1. Google Face Recognition
---
Google is the number 1 search engine. It develops new technology to find similar photos from the web and the respective face personal details. For using Google Face Recognition, first, you go to google image search. Then, click on the camera icon on the search panel. After that, upload a human photo. Finally, Google searches for a similar face on the web with personal details information.

Key Features
This tool can recognize the facial features such as ear, nose, eye, and mouth of every face.
In addition, this tool can detect contours of the nose, mouth, lips, etc.
Besides, this can determine the facial expression. For example, it can detect whether a person is smiling or not and whether their eyes are closed.
Moreover, this advanced technology can track every face across videos.
Furthermore, it processes video frames for face identification in real-time and quickly.
Pros: Google designs easy use a process to detect similar images around the internet. So anyone gets this service without technical knowledge.
Cons: If the person is already uploaded anywhere around the websites, then it can detect. Otherwise, it cannot perform perfectly.
2. Yandex
---
Yandex is a popular search engine in Russia. If you are not live in Russian, you probably don't hear the name Yandex. This search engine also has a face recognition feature. You can search for any image by uploading it in their server. It shows a similar image and size of the image. It works too fast. So you can find anyone's information by using an image of the person.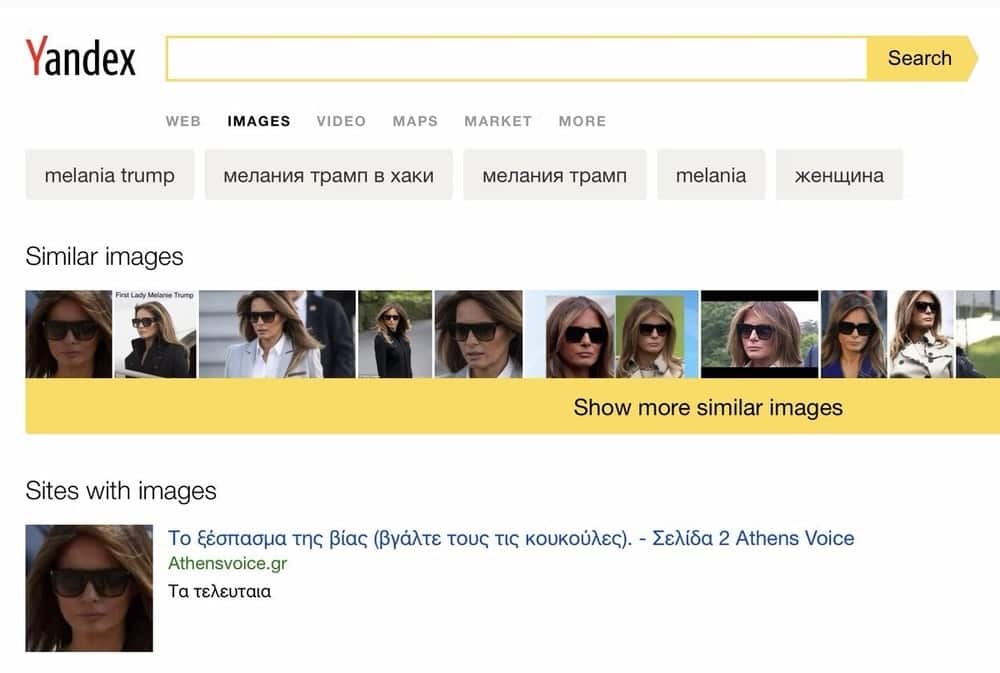 Key Features
The Yandex concept is simple. First, detect a face in a rectangle box and when two faces are adjacent, then intersect the rectangle.
It provides the additional size of similar images.
Yandex emphasizes more on local or regional content. So it is effective for finding from a specific region. So the search result from different locations may vary.
It has a strong search engine base in Russian languages. Moreover, it has indexed all Russian websites. So if you are looking for some Russian, Yandex helps you.
If you are a registered user, Yandex gives you accurate, complete information. Moreover, it ensures that it does not disclose search information to a third party.
Pros: Well, Yandex is still growing now. But its features give a prospect in face recognition and localization.
Cons: It is still in the development stage, so you can not expect the actual result in every search. Moreover, the site crawling speed is slower than Google.
3. Bing Image Search
---
Bing is another search engine developed by Microsoft. Like other popular search engines, you can use Bing Image Search to detect a face. First, you need to upload a photo in the Bing Visual search. After that, Bing will detect similar photos from the web, and you can check the details of the photo to identify the person.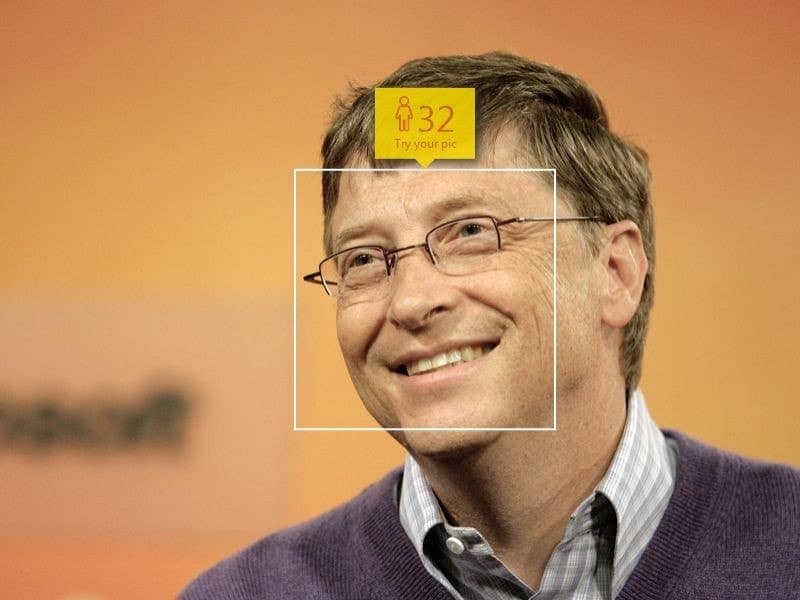 Key Features
Bing Image Search has a drag and drops feature to detect faces quickly.
Basically, it mainly focuses on the image, not the face. So when you upload a photo, it finds out a similar photo from the web.
When Bing searches the image, it filters image type, license type, and many more. So you can get multiple versions of the image.
The exclusive feature of the Bing facial recognition search engine is that it can detect the personage when you upload it in the Bing server. Though the feature is not officially announced by Bing. But most Bing search engine results perform this feature.
Moreover, it allows uploading animated or static images to find out the face details insights.
Pros: Bing provides an actual similar image. It does not deliver search results of unnecessary and irrelevant images.
Cons: The search index still has much lack. Suppose the looking face is not popular in the web industry. You may find the result.
4. Pinterest Image Search
---
Pinterest is a social media image-sharing site where users "pin" interesting photos to him to the board. It has millions of users and billions of photos. In addition, it has a built-in face recognition tool to find out similar photos in the internet.
When you don't find the actual result from google or Yandex, then you can use Pinterest. To do this, you need to upload the image to the board, then search for a similar photo through the whole Pinterest using its magnifying glass tool.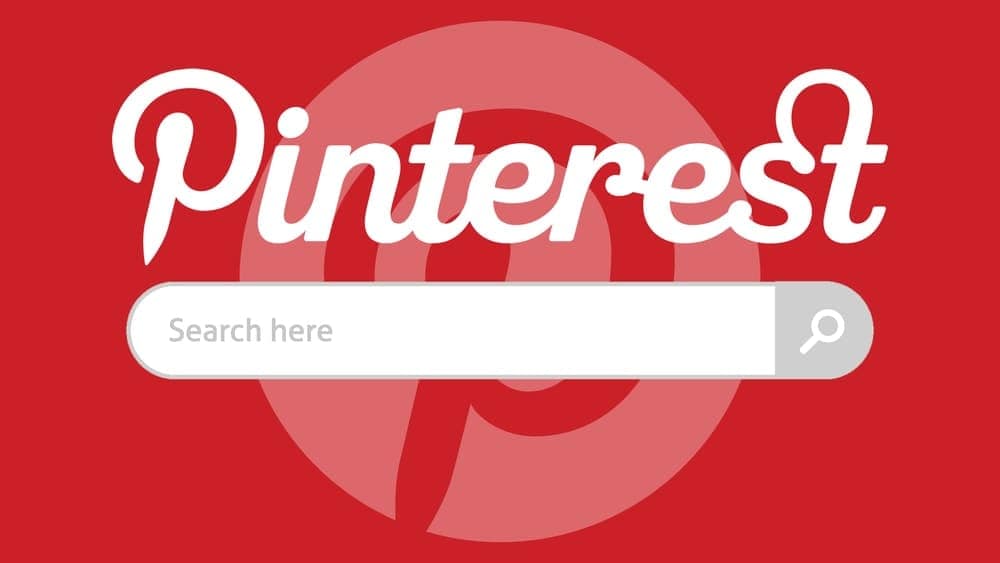 Key Features
Looking for a new idea? Pinterest is a great visual discovery tool that is inspiring you by providing new ideas.
Pinterest helps you to save the image on the board. Then, when you find the actual image online, you can save it to your board for future use.
Moreover, you can make private of your pin or save photos. Only you and your invited people can see the photos.
If you are a regular Google Chrome user, you can install the Pinterest extension to make your Pinterest experience easier.
You can share photos via different social media sites such as Facebook, WhatsUp, and text messages.
Pros: Pinterest has an incredible source for images. So it has a possibility to find the images from Pinterest; those images are not indexed in other search engine platforms.
Cons: Though it is a great tool to find a celebrity, it does not work if the image is not pinned in earlier.
5. PimEyes
---
PimEyes is an advanced facial recognition search engine that uses a search photo mechanism to find out where your photo appears on the internet. This online reverse image search tool finds similar faces over the internet. To do this, upload a photo or capture your face using a webcam and search it. Then PimEyes recognize the face and shows similar images which are already uploaded in different websites.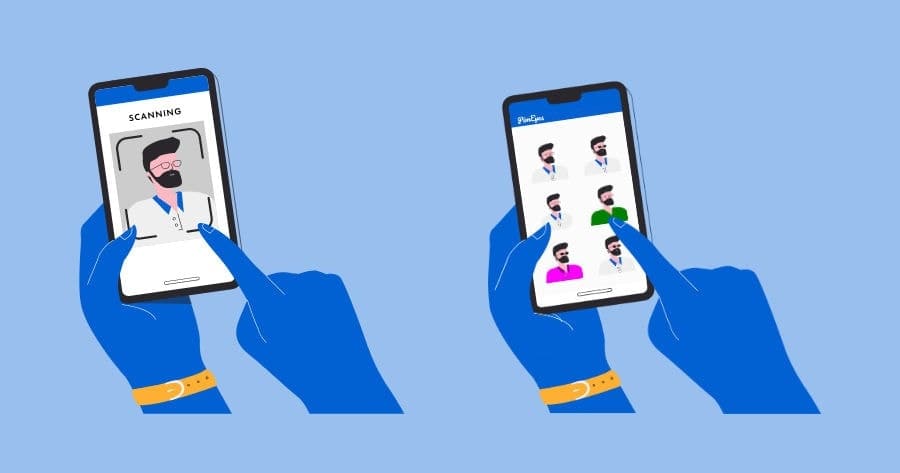 Key Features
It analyzes millions of websites to detect similar faces over the internet.
Moreover, this tool can detect the face and select the face to search over the internet.
The automated face detection technology shows the search result based on the percentage of similarity with the face.
The face detection analyses do not stop. If it finds any similar face in the internet, it sends you the search result via email.
Besides, it does not store your search image for third-party usages.
Pros: PimEyes is more than a reverse image search engine. Because it can detect catfishing, revenge porn face, memes.
Cons: However, multiple users claim this search engine has severe security issues when anyone uploads images on the PimEyes. Though there is no security control tool, it can hack your uploading images by hackers.
6. TinEye
---
TinEye is another image reverse search engine. It allows finding the same or similar images from the internet. You can use this web tool to find out if someone has stolen your photo for misuse or not? The great thing is that it holds more than 12 billion images on its server database. However, it can not help you to find similar loosely photos.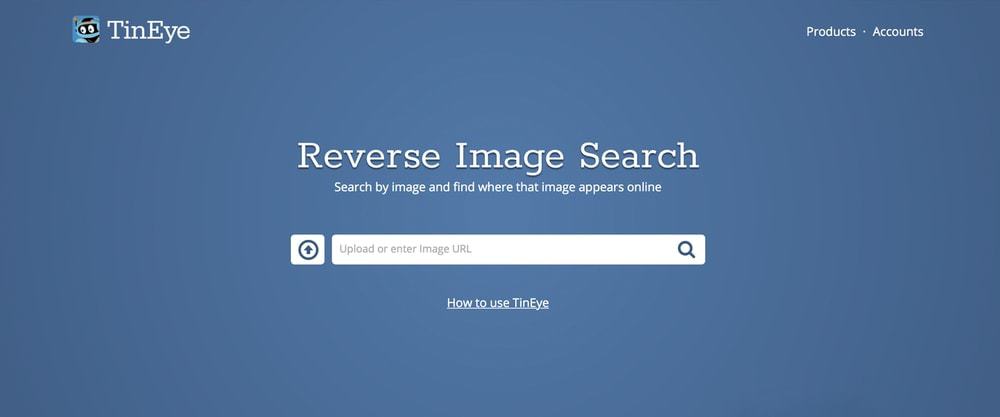 Key Features
TinEye can detect any photo which is either duplicate or modify. It continuously crawls and adds images to its index.
If you wish, you can set an email alert to receive daily notifications about your image appearing on the internet.
Moreover, it allows integrating face recognition software with your application or information systems.
In addition, it supports augmented reality API. Furthermore, it allows mobile image recognition technology. So it can find matching images based on your reference image database.
However, it never stores any image which is uploading for image search.
Pros: Its design is very simple to use. Just drag and drop to search the image.
Cons: Limited use for the free version. No keyword search is allowed.
7. Social Catfish
---
Social Catfish is very specialized for searching a person's identity on the internet. It uses metadata and finds millions of fake social accounts, including Facebook, Twitter, Instagram, many forums, and other social networking sites. But it has no free services. Though it ensures premium service features, so you have around $20+/monthly per account.
Key Features
It is more useful to verify a person's identity and find out the website where their profile is uploaded.
This is a great tool to find your favorite person or lose friends.
It allows finding copyright images. Moreover, photographers find out whether their photographs are stolen or not.
If you want to buy any product, Social Catfish helps you find it quickly on an online store.
Moreover, it helps to find the duplicate contents of your writings.
Pros: Social Catfish is a great tool to verify the unknown person's identity before dealing with that person. It saves from scams.
Cons: Although it offers 5 days trials at around $6, many users claim that their subscription can not cancel after the trial period.
8. NeoFace Watch
---
If you want to extract a face from surveillance system videos, you can use NeoFace Watch. After analyzing video input, its integrated intelligent face-matching technology alerts you if it finds any suspicious face near you or your restricted area. It is one high-performing matching software that can find some speculative by quickly analyzing multiple cameras feed.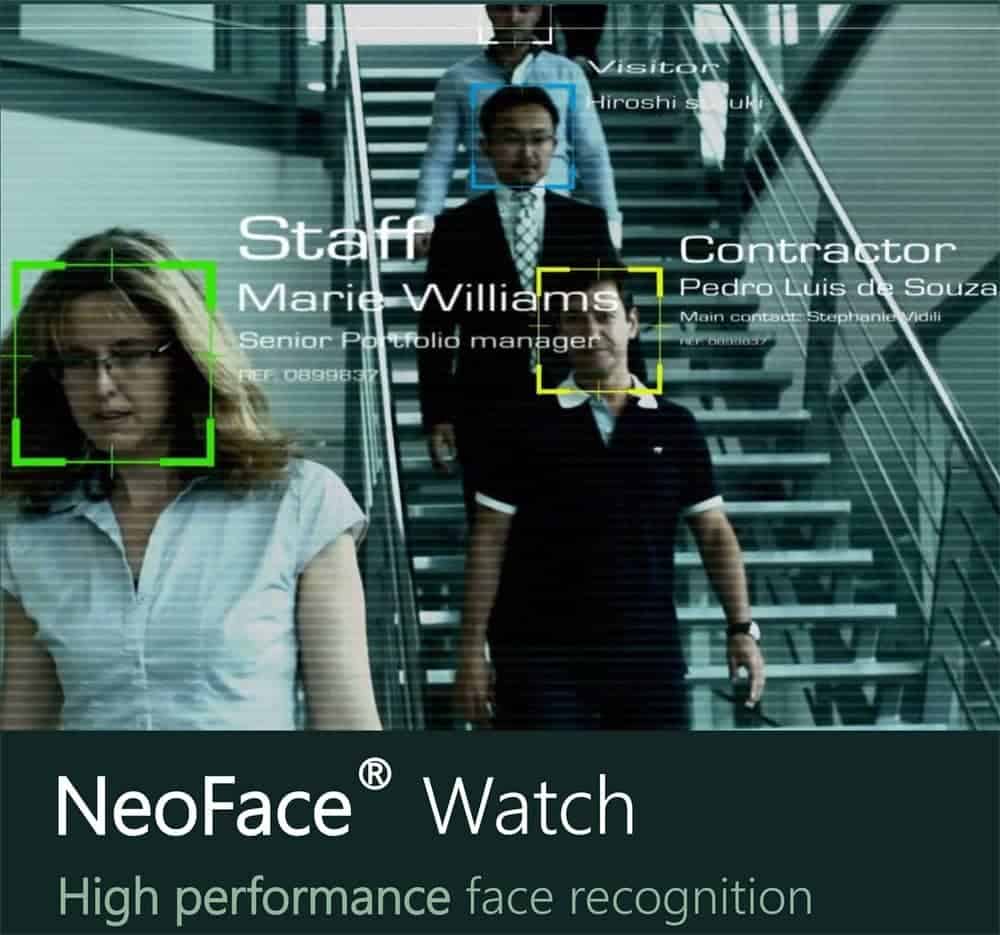 Key Features
NeoFace Watch can detect faces from video streaming and analyze each face.
It processes the face matching in real-time and alerts you if it finds any suspicious face matching with the image database.
Moreover, it can detect faces in low resolution using face collation technology.
It uses common hardware like IP cameras and easy installation infrastructure. Besides, you can track the service through the iOS or Andriod app.
The system is easily configurable. So you can install the service based on your requirements.
Pros: NeoFace Watch is the world's best-dedicated face recognition software solution that supports privacy protection features.
Cons: It provides customization features. So the price is a little bit higher compared to other face recognition software.
9. Berify Reverse Image Search
---
Berify is another reverse image search engine that provides better verification for stolen photos and videos. The internet. It uses an image matching mechanism algorithm to find the reverse image from 800 million images as well as images from the search engine algorithm. This is a helpful image search engine for corporate advocates, photographers, bloggers, modeling agencies to find stolen images and videos.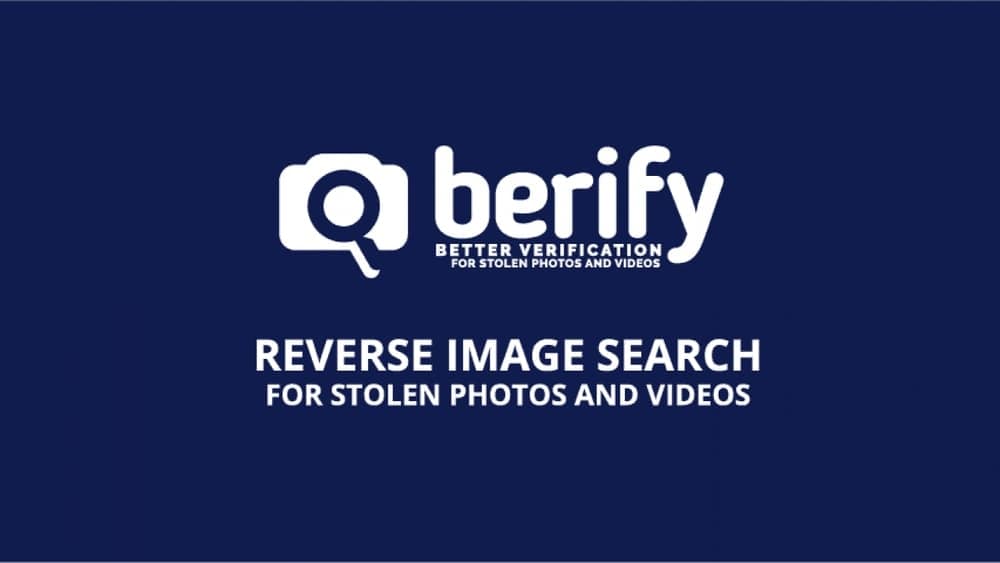 Key Features
Berify can capture video thumbnails to find out stolen videos.
You upload your images or video contents in Berify to get notification when someone uses your images or video contents without authentication.
Moreover, you can import your photos using multiple platforms such as direct upload, RSS feeds, sitemap, dropbox, Flickr, and many more.
When you find that someone duplicates your litigation paper, you can uncover that person's social profile and provide a warning to him to further strict action.
Moreover, if you find any copyright issue, then you have the power to take down the stolen images or videos.
Pros: It makes it too easy to upload images for reverse search. You can upload your images via any social media link. It detects video piracy by just searching thumbnail, which is a unique feature.
Cons: It has a free plan. But you can only upload 5 images in its free plan. Moreover, its video searching features still need to develop to get more accurate results.
10. Microsoft Azure – Face
---
Microsoft Azure – Face is the last one on this list that is not a search engine. But it is the most effective face recognition software; that's why I insist on including my top 10 facial recognition list. Mircosoft Azure – Face is used to detecting human faces and search for the identity of the face. This is cloud-based software, so you do not need to install it.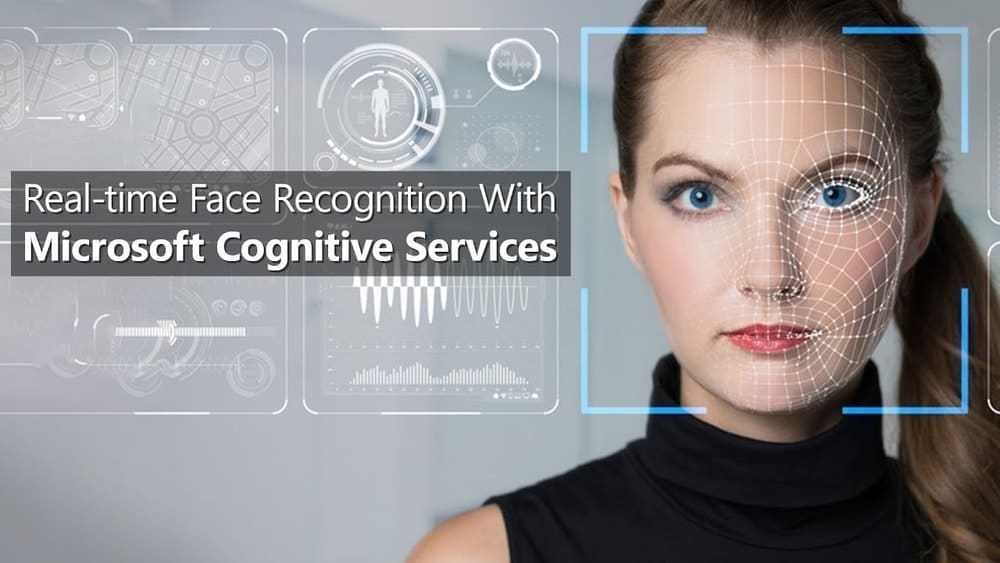 Key Features
Microsoft Azure – face does not need machine learning. Instead, it can detect face that perceives faces.
It recognizes the human face and recognizes human emotions such as happiness, sorrow, neutrality, and fear.
Moreover, it can detect about 27 human face attributes such as age, emotion, pose, smile, and facial hair.
This software can detect faces from images and videos.
Besides, this software enables counting the number of heads in a crowd and the number of authentication access of people in an assembly. This is very helpful to count the human numbers in a campaign.
Pros: Microsoft Azure – face supports the DADSC approach to security. So it ensures high security. Moreover, it decreases infrastructure costs because of its cloud-based. Furthermore, it allows any language, framework.
Cons: However, Microsoft Azure- face does not support cloud data management. So you need to hire a data management expert, which increases operating costs.
Our Recommendations
---
So, I have shown top 10 facial recognition search engines which serve best search result. I hope this list helps you to find out your information. If you are looking for a standard facial recognition search result, you may pick Google, Bing, or Pinterest for free. While you are looking for whether your photographs or videos are stolen or not, then you can use Berify or Social Catfish.
For security reasons, I recommend you to use either NeoFace Watch or Microsoft Azure – Face. Furthermore, if you are not satisfied with the standard search engine tools for facial recognition search, you can try it using either PimEyes or TinEye.
Concluding Words
---
Since face recognition search engine is a new concept in the search engine industry. And, many companies are working hard to develop more advanced technology for hundred percentage face detection. So we hope shortly we are experiencing revolutionary features in the face match search engine. If you think this article is helpful, please share it with your friends and family. Furthermore, please share your tool name in our comment box if you know other useful tools.