We often love to satisfy our tired minds by watching relaxing videos like the moon's way, galaxy, blooming flowers, fruit growing, and so many things. And this kind of video is getting more popular day by day. The basic function of this type of video is to show the long combining lots of still images together. And this option is known as a time-lapse effect. This incredible video effect is often used in many Hollywood movies and YouTube videos. But making a time-lapse video is now nothing very complicated. Eventually, you can make your own just your smart device with the best time-lapse apps.
Best Time Lapse apps for Ultimate Fun in Making Videos
---
Making time-lapse videos is easy, but it doesn't mean that the process of functioning this effect is easy as well. The developers have to work hard and use so many technological codes and tools to make an app that can provide a smooth time-lapse functions.
So, finding the best time-lapse apps for iPhone and Android is not often easy. Getting amazed by the eye-catching logo, you can end up Installing or paying for the wrong apps very easily. So, here we come with a list of the best time-lapse tools that really work. Let's have a glimpse of them.
1. Microsoft Hyperlapse Mobile
---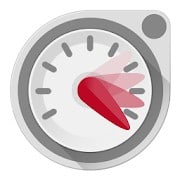 Let's begin with the Microsoft Hyperlapse Mobile by the well-known company Microsoft Corporation. You can give your vlogs and videos a charming vibe with the amusing time-lapse effect. Using this app is so simple that even your kids can record any time-lapse videos. Moreover, it is lightweight and comes with a minimalist UI. Running the app and start recording is very fast, and apparently, the whole process will take a couple of seconds.
Important Features
Microsoft Hyperlapse Mobile initially lets you shoot truly smooth and stable time-lapse videos even when walking in nature.

With this app, you can indeed create time-lapse videos with the existing videos on your device.

You can additionally record up to 32x faster than normal videos through Microsoft Hyperlapse.

This app also lets you store your recorded time-lapse on the device's SD card.

Sharing is extremely effortless with this app. It eventually lets you share your videos directly from the app to social media.

It also lets you change the time-lapse speed in the middle of shooting. So, you can make even more cool time-lapse videos with it.
Pros: This incredible app features a selfie camera time-lapse. That means you can record time-lapse with the front camera too. Additionally, several resolution types are available for your time-lapse according to the device's capability.
Android
2. Time Lapse camera
---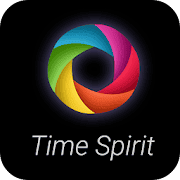 If you are willing to create time-lapse in stunning quality through your smartphone, then the next recommendation will be the TimeLapse camera by TimeLapse Studio. This app is definitely suggested if you want to shoot time-lapse for professional or project purposes. To get your most favorable outcome, you can adjust tons of settings such as the fps rate, video resolution, time-lapse speed, etc. Besides, the time-lapse effect is smooth, and the lapses are totally unnoticeable.
Important Features
Time Lapse Camera introduces an advanced Photo-lapse mode. Apparently, this model is perfect for shooting longer sessions videos.

The videos look much more vibrant and natural than the default camera recorder of the device.

You can also preview the video directly from the app after processing.

It indeed lets you add music in your time-lapse. Thus, you can make a fully prepared video for publishing or sharing.

The interface of the app is initially much more straightforward. You can easily reach all your necessary adjustable settings and editing tools.
Pros: It also features a night time-lapse mode in which you can adjust the ISO and get long exposure to get amazing time-lapse at night. Besides, the app is relatively smaller in size regarding its high capabilities.
Cons: This app may keep crashing on very low-spec devices.
3. Hyperlapse from Instagram
---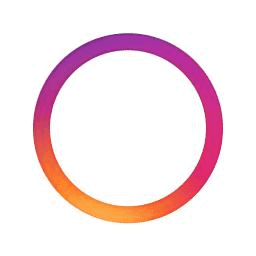 Hyperlapse from Instagram is undoubtedly one of the best time-lapse apps for iPhone. You probably already understood that this is the best and recommended app to create time-lapse for Instagram and Facebook. Making cinematic time-lapses is easier than ever with this user-friendly app. Besides, this app is incredibly small in size, and installing it on your device won't affect its performance. That's why it works very smoothly on all supported devices.
Important Features
This handy video editing tool includes Instagram's in-house stabilization technology. It eventually helps you shoot more polished and stable time-lapse without stabilizers or tripods.

You can indeed shoot Hyperlapse up to 12 times faster than the normal speed though this app.

It is easier to share your creative time-lapse videos on Instagram or other social platforms through this app.

Instant shooting is apparently possible with it. The first page that appears after opening the app is the recording interface.

If your device is capable, you can shoot 5K time-lapses with this app.

It also comes with a minimalistic UI that makes it more appealing.
Pros: This app supports time-lapse in motion. In simpler words, you can record time-lapse while running, jumping, or doing other activities. In addition, this incredible app includes more than 30 different languages.
Cons: This app is only available on iOS 11.0 or higher.
iPhone
4. Lapse It (Lapse It Pro on Apple App Store)
---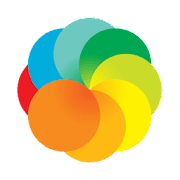 Lapse It by Interactive Universe is one of the most powerful time-lapse apps for both Android and iPhone. The topmost reason for choosing this app could be its capability of taking great quality time-lapse in any environment. You have to turn on the recording and keep the device according to the frame, and that's it! Moreover, this app comes with a great editor, and you can initially use it to add effects and music or simply trim the video. So, you will get a complete ready-to-publish time-lapse from this app.
Important Features
You can speed up your video up to 240x on this app using the option of millisecond precision.

You can initially use many in-built effects in your videos and make them more amusing.

This app renders and exports videos quite quickly. Apparently, you don't have to wait longer to preview your creation.

The zooming feature is supported on this app. Eventually, you can zoom in while recording or adjust it before starting recording.

You can export videos in more than 3 different file formats.

It also lets you import pre-recorded videos and image sequences and convert them into stunning time-lapse videos.
Pros: This app can start and stop capturing automatically according pre-set schedule. Moreover, it can shoot using the full sensor of the device camera only if your device supports 4K or higher.
Cons: This app works best only when shooting time-lapse from a standing position.
5. TimeLapse
---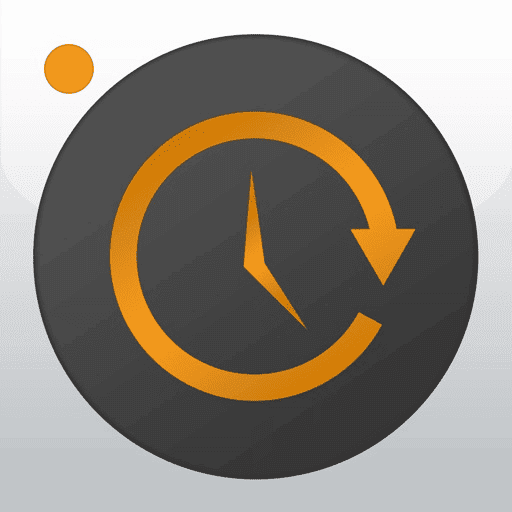 The xyster.net LLC brought to you TimeLapse, one of the best time-lapse apps to capture professional-level lapse video on iPhone. This incredible tool creates smooth time-lapses and lets you edit them according to your needs. It makes the time-lapse video quite natural and vibrant. Moreover, you can record stunning 4K videos with this app, along with other lower video qualities. You can also capture time-lapse through the front-facing camera of your iDevice.
Important Features
You can initially schedule your recording for a later time, and it will eventually start and stop recording according to your given schedule.

This app also lets you save raw photos (JPEG) if you want.

It indeed comes with a quite decent and to–the–point UI. Apparently, anyone can operate this app comfortably.

The editor of this app lets you edit to the frame level and make incredible videos.

You can easily do virtual panning and zooming with its powerful framing capability.
Pros: There are lots of adjustable settings available for capturing the most incredible time-lapse. Moreover, its smart exposure makes sure that there are no flickers between frames.
Cons: The app updates arrive too much frequently, and that makes many users annoyed.
6. Framelapse: Timelapse Camera
---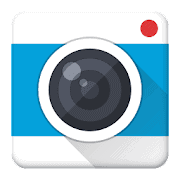 The next one is Framelapse by Neximo Labs. It is probably the most realistic time-lapse app for Android you have ever found. This powerful camera app provides you with life-like time-lapse videos on almost all camera-featuring Androids. Besides, it captures accurate colors, and the videos feel very vibrant. Moreover, it is programmed in a way that it can pull out the best from the device's camera. While looking at the video, you won't feel it is a third-party app.
Important Features
The app can easily predict the recording duration with its in-built calculator.

You can initially set or change the storage directory for the video.

It also lets you set the duration timer. Initially, the video auto-stops recording after the time.

The frame interval feature indeed comes with the app to adjust times between each of the captures in the video.

After recording, you can instantly playback the video. Apparently, you don't have to render the video to preview.
Pros: You can use both front and back cameras to make videos. Additionally, it comes with several frame rate options for your recordings.
Cons: It may not work properly with some low-spec devices.
7. Superlapse – Time Lapse Camera
---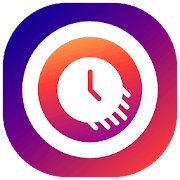 The Kantanna Studio brings to you the simplest time-lapse tool, which we call Superlapse. This powerful camera tool is very user-friendly and productive as well. It can be a perfect choice if you want to make some professional time-lapse videos with your phone. Moreover, this lapse tool is handy and easier to operate. Though there is tons of adjustable setting, all are very easy to find and adjust. Let's see what the best about this app.
Important Features
This app offers you zooming and auto-focusing options to make videos as your necessity.

It indeed comes with a very decent interface. Apparently, this helps the user to capture time-lapse with less effort.

You can add many music and filters to your video from the app.

The "Frame Interval" feature is available in it, and you can effortlessly adjust them.

Apparently, you can customize the video frame rate and eventually get a dramatic time-lapse video.

It consumes less power compared to other similar apps.
Pros: You can set the video's speed between x1/3 to x4. In addition, it lets you share your creations directly from the app.
Cons: You can't record videos with the device's front camera.
8. Time Lapse Plus
---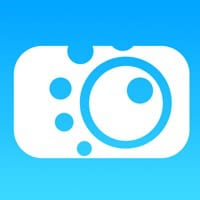 Time Lapse Plus has come all the way to help you make the best time-lapse videos ever. This software is actually a versatile platform that lets you control the color and motion of video. Besides, you get to put on different effects and edit how you like it. Plus, this application will give dual and triple-lens support to capture the best photo and enable and disable flash.
Important Features
You can simply rename or delete the projector can simply move to the movie option.

This app indeed allows time adjustment rates from one second to 29 minutes.

There are options to turn off or on white balance, focus, and auto touch exposure control.

You can also set the movie frame rate FPS from 1 to 60 fps.

Motion editor enables zooming effect and allows to unite both zooming and panning to get desired creation.
Pros: There is an option to dim the screen, and the camera automatically turns off if it takes more than 20 seconds. Plus, while making a clip, you can set the saturation for the first frame from 0 and make it to 60 for the last one.
9. Time Lapse Video
---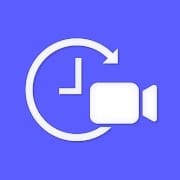 If you plan to capture your precious moments and make excellent time-lapse videos, Time-Lapse Video fits your choice perfectly. This application is quite easy to use, and you just need to pick a video from a camera or gallery that is of normal speed. And then set the lapse speed as you want this to be. Besides, you can share your custom video lapse video with friends and family on social media.
Important Features
You can set the lapse time 10x faster, and the quality of videos doesn't freeze.

The app allows saving time-lapse videos on your device.

An advanced custom video function will automatically be set on your device's screen while using the time-lapse option.

This app initially takes only a few seconds to make time-lapse videos.

The app supports multiple formats of videos too.
Pros: While capturing, you can simply enable or disable the flash. Moreover, you can zoom in on any object with a grid and get to capture the explicit view.
Cons: The app doesn't capture while flipping the camera.
10. Skyflow – Time-lapse shooting
---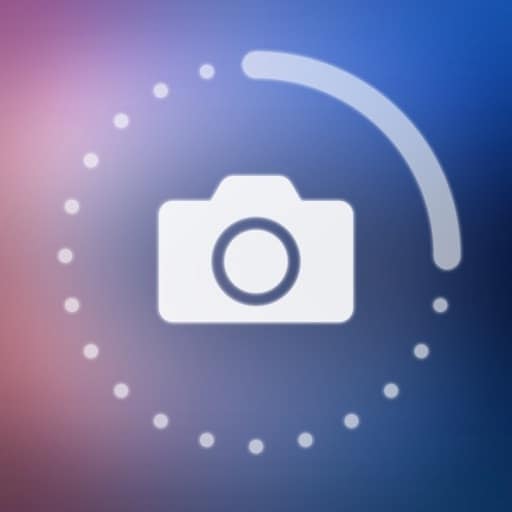 Skyflow is specially designed for the best time-lapse shooting and is quite handy for the photographer. This software has tons of options like shooting resolution and format light trail effects, panning motion, etc. Besides, you get to change the playback speed even after the end of the shooting. Additionally, this app allows for noise reduction for cleaner shots and a low-light boost for night shots. Furthermore, you can also change some of the parameters during the shooting.
Important Features
The app simply offers long exposure effects like motion blur and light trails.

You can zoom in on any specific object with lens distortion control.

It initially lets you set the start time, interval, and duration while shooting.

The app also supports a horizon stabilizer for shooting from a vehicle or in motion.

This software allows you for raw shooting and resolution of up to 4K. But you have to make sure that your device supports this high-resolution effect.
Pros: You will find panning motion to put in your shots for dramatic effects. Moreover, there will be options for photo grid-like 1:1 for squares and 2.39:1 for cinematic aspect ratio.
FAQ
---
Q: Which app is best for time-lapse video?
A: Microsoft Hyperlapse Mobile and Lapse It is the best for a time-lapse video. You can use Microsoft Hyperlapse Mobile on your Android device. On the other hand, Lapse is the best time-lapse app for iPhone. Both of these apps provide a smooth time-lapse effect. The first one is free to use, but you have to pay for Lpase It.
If you are looking for a free iPhone time-lapse app, then you can try Hyperlapse from Instagram. And most of the apps from the list are free of charge with optional in-app purchases. For premium features, you can simply pay a few bucks for them. But I can assure you that none of these apps will disappoint you anyway when it comes to making time-lapse videos.
Q: Which app is best for longtime time-lapse video?
A: Timelapse Video and Framelapse are the best apps for long-term video making. You can use these apps for hours to make a long time-lapse video. Additionally, these apps consume too little juice from your device battery. So, you can continue making videos for a long. You can also try the other apps as well. Almost all of them are capable of making a long-term video.
Q: What is the best setting for time-lapse?
A: To get the best time-lapse effect, you should use the low ISO setting of the camera. When the ISO setting is lower, it will require less light, and so, it will reduce the photographic noise and graininess. But if you need a more light-sensitive effect, you will need to higher the ISO setting.
Q: What's the difference between timelapse and Hyperlapse?
A: Timelapse and hyper-lapse are completely two different video effects. And their tasks are different as well. Basically, The hyper-lapse effect reducing the time and speeds up a normal video. But the time-lapse effect simply makes a video combining series of still images together. So, these two effects are using for different video-making purposes.
Finally, Insights
---
So, now, you can expose your videography excellently just with your smartphone. You have learned about the best time-lapse apps for iPhone and Android, and that lets you make a brilliant time-lapse video. Almost all the apps come with perceivable tutorials, and so, you will learn using the effects instantly. Still, if you have any questions regarding this fact, you can simply knock us on the comment section. We will come back soon to solve it with possible answers. Thank you for your time.