Communication technology has brought a huge change, in fact, development in messaging options. We have tons of free email and message apps with excellent facilities. Still, for different formal reasons, we have to send faxes. Technology doesn't deprive this sector of Fax either. Using the internet protocol, you can now send and receive faxes just using your iPhone or iPad. A lot of app developers and fax services have launched tons of fax apps for iPhone that will definitely replace the traditional fax machine instantly.
Best Fax Apps for iPhone/iOS
---
To find out the best fax apps for iPhone, we first made a list of app with good user reviews and ratings. Then we installed and tried them to understand the functions. After checking a considerable number of apps, we got the 10 best apps that won't disappoint you anyway.
Unfortunately, we didn't get all the apps free from charges. But We can assure you that the apps we are going to mention will never disappoint you if you still have to pay for them. We have added the basic features of all these apps to choose the appropriate one for you easily. Okay, let's check them out.
1. Genius Fax – Fax PDF documents
---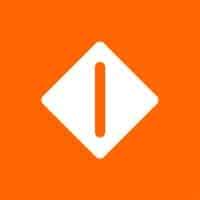 First, I would like to suggest a next-generation fax app that offers the simplest way to send and receive faxes from anywhere in the world. Genius Fax is the one I am talking about, and it comes with a very practical and light user interface. Instead of running for the dreaded fax store, you can simply scan any document using your stock camera or import photos to send them as faxes. You can use this app on your iPad, too, and it works very fast.
Important Features
You can directly send files from Box, Dropbox, or Google Drive just by tapping the send button.

To send a fax, you just have to open the file in the app and add the recipient Fax number in the box.

Before sending a fax, you can check the preview and edit it if required.

You can select multiple PDF files or photos from other apps or Cloud to send as a Fax.

This app lets you edit a file to add title, sender, description, other details like recipient address, etc.
Pros: Tons of cover pages are available here. And you can use them with no additional charges.
2. eFax App–Send Fax from iPhone
---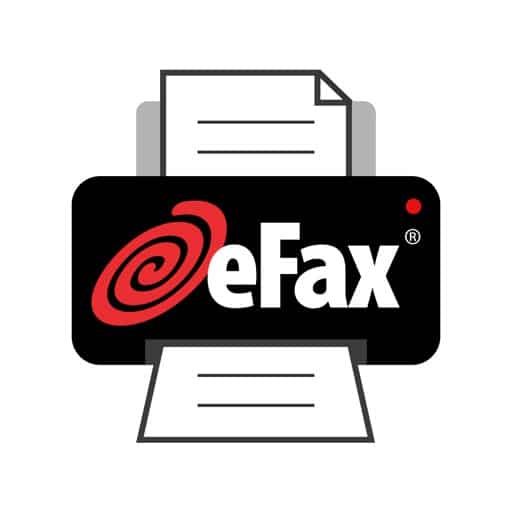 Here is another affordable and convenient fax app for iPhone from j2 Global, Inc. It is called the eFax App. This app works smoothly on the iPad too. The user interface is minimalistic and familiar, which is welcoming for all kinds of users. This app requires subscriptions to use all the fax functions properly. Users can access the subscription packages from the in-app purchasing section. This app can send faxes to over 200 countries without any issues. The following features will certainly motivate you to get it on your iPhone.
Important Features
It provides a convenient and clean view of faxes.

This app includes an advanced search panel within the UI for quick access to any saved faxes.

It integrates a native cloud storage facility for saving numerous documents.

Users can easily manage their contacts according to different categories and forward files directly from the app.

It supports scanning documents using the phone's camera.

This allows the users to add personal signs using their fingers on the touch screen.
Pros: This app allows users to make a custom cover page for quick usage. Users will be able to print faxes through the Air Print facility.
Cons: Some users faced data corporation issues.
3. Fax Burner: Send & Receive Fax
---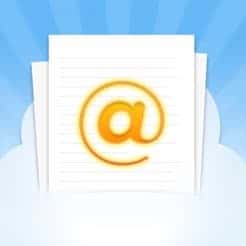 If you want to try a virtual fax machine in a compact-sized app, nothing can compete with Fax Burner. This powerful fax app for Mac and other Apple devices is designed with a convenient user interface. In particular, the affordable service of this app mainly worked more effectively to make it popular.
However, this app will provide you with a free fax number, and you can send and receive faxes for free. Also, there are some essential functions that a traditional fax machine cannot even provide.
Important Features
You can send pdf and Microsoft office Word documents as fax selecting from any other app.

It will notify you every time you send or receive a fax. Even it will notify you if a fax is sent successfully or failed.

With the free version, you can send 5 fax pages and receive 25 pages every month.

All the received fax will be stored as PDF files, and you can check them anytime.

There are options for virtual signing and file completion too.

You can check previews and edit instantly before sending a fax.
Pros: For inbound and outbound faxing, this app provides complete integration with your email inbox and Dropbox.
Cons: The fax that is failed to send isn't saved here. You have to prepare it again.
4. FaxFile – Send Fax From iPhone
---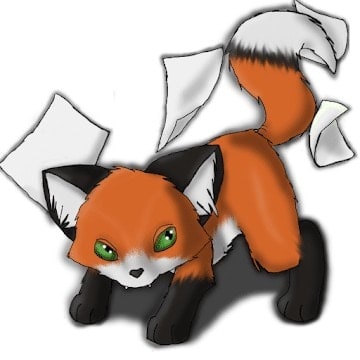 FaxFile is probably the most popular fax app for iPhone that is even compatible with iPad and Apple watch. This app became popular overnight for its simple way to send and receive the fax. You can just select any kind of document from any app or just scan a hardcopy using the stock camera to send them as a fax. For that, you have to fill in the recipient fax number and tap the send button. That's all. Your fax will be sent instantly.
Important Features
You can select files directly from Google Drive, OneDrive, Box, Dropbox, and Apple's iCloud and send them instantly.

This app supports Fax numbers directly from your iPhone contact.

Sending local faxes is free, and you have to pay to send international faxes.

Very active customer service is working continuously to solve any issue you face regarding this app.

This app needs only 1-3 minutes per page to send or receive.
Pros: You can resend faxes that are failed to send, and failed faxes don't charge money in this app.
Cons: This app doesn't save the sent faxes automatically. You have to remember to serve it.
5. MyFax App –Send and Receive Fax
---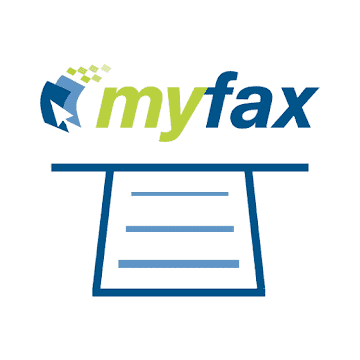 MyFax App is a free fax app and offers affordable subscription packages without any extra hassles. In fact, this handy app includes everything a person needs to share information through Fax. It works smoothly on iPod touch and iPad.
Besides, users can synchronize with multiple devices that run on the same Apple account. The app interface is very welcoming and familiar, which makes it widely accessible. This will make you free from huge fax machines and hubs for faxing.
Important Features
The fax service always remains online on your mobile device for uninterrupted faxing and in time notifications.

Users can open and check received fax files on the iPhone and iPad.

It supports cloud storage, such as Google Drive, Dropbox, etc.

Users can send files through fax by downloading files from MyFax Cloud storage and other popular services.

It allows printing faxes through Apple AirPrint, sharing through email, and other fax machines.

Users can choose a toll-free fax number or local fax number for personal use without any extra cost.
Pros: It offers a complete experience of fax communication. Users do not need any prerequisite knowledge to operate this fax app.
6. FAX.PLUS – Receive & Send Fax
---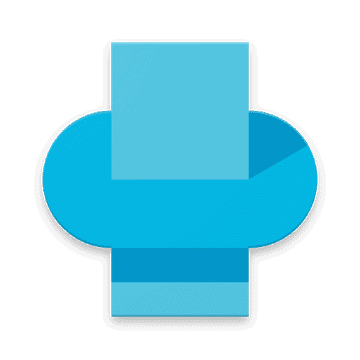 Let's get introduced by FAX.PLUS, a smooth platform that will ensure both security and the best online fax service. This powerful app allows you to send free faxes and receive them through your phone. Here, you need to use the built-in scanner to scan your document, add them to the recipient's fax number, and the app will do the rest.
Therefore, you will be notified quickly as soon there's any new fax arrives. However, the entire sent and received fax is gathered in an encrypted archive area as if you might need them for future reference.
Important Features
You can attach documents or upload files with fax using any formats like Microsoft Office Document, JPG, PNG, TIFF from local storage or iCloud Drive.

This app enables you to set a schedule of the faxes at any time, any date.

Sending a fax from email is a lot easier, and programmable fax API is also allowed.

This app permits you to scan your documents with your mobile camera, supporting border cropping, perspective correctness, and automatic document detection.

You can add a cover page to your fax as the 'Add Text' feature is available and organize sent and received faxes.
Pros: This app permits you to send a fax to any human-operated machine. Besides, the electrical signature feature lets you sign documents with high-security controls with HIPAA.
Cons: Due to some technical issues, some users face login issues.
7. Fax from iPhone – Tiny Fax
---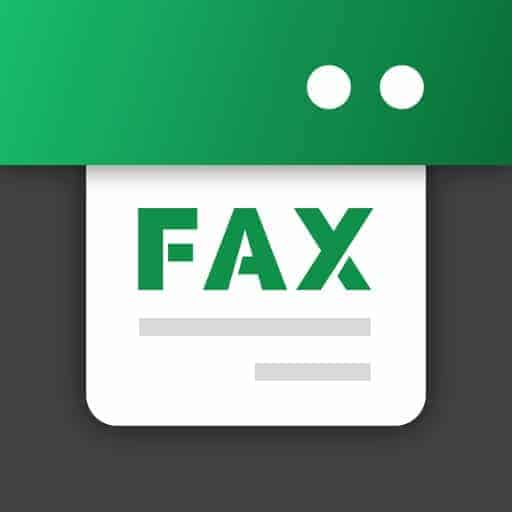 With Tiny Fax, sending faxes is super easy and much affordable. This free fax app for iPhone has come with a lot of essential and modern functions. Additionally, this app is known for its excellent services for on-the-go fax solutions for contractors, freelancers, small businesses, etc. Furthermore, it is a safe platform where you can send high-quality digital copies of your documents without having trouble.
Moreover, you can check out the sending progress in the sending status. Although the service ensures to scan and fax your documents and the quality turns out quite the same as any pictures.
Important Features
The app enables to send fax documents either with a single page or with a bunch of pages, and nothing causes any problem at all.

You can organize your files in a different form or archive them within the groups.

The high-security system helps to keep your files safe, saved in your device.

This app lets you upload all the documents in Google Drive, Dropbox, iCloud Drive.

It gives you the chance to set a well-designed cover while sending and receiving documents.
Pros: It will notify you if a fax has successfully been sent or failed. Plus, this fax app lets you send fax books, recipients, photos, notes, IDs, cards, letters, screens, licenses, certificates, and so on.
8. JotNot Fax – Send Receive Fax
---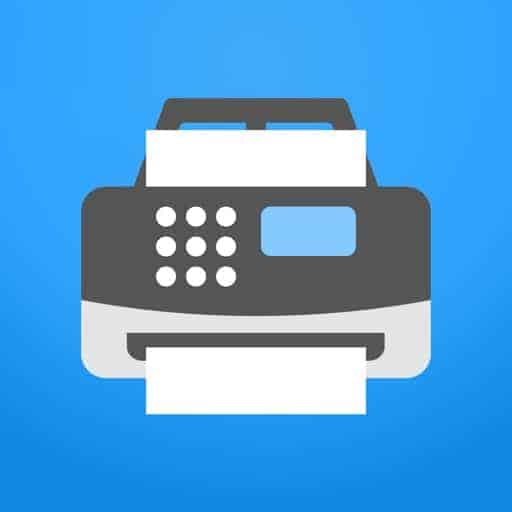 What about a fax app with a built-in scanner? You should not miss JotNot Fax, Send Receive Fax app. It is a well-known easier and faster way to send and receive fax using your Apple device. You can scan the document using your phone's camera. Then, JotNot offers several numbers, and you need to pick any.
You don't even need to talk to the service technicians. The app will do the rest for you in a few moments. You will also send a fax to a lot of countries and regions, including the United States, the United Kingdom, Germany, Canada, Japan, Australia, China, etc.
Important Features
You can fax with any type of documents like clouds, email attachments, or other apps.

Whenever you receive a fax, you will get a notification.

The app has tons of built-in professional cover pages. They are, in fact, free of charge.

It will notify you about the faxes that are sent successfully or failed to send.

All of your faxes are organized in categories.
Pros: This app supports a lot of file types such as pdf, images, docs, and more. Additionally, your JotNot account will sync platforms, devices, web, etc.
Cons: When a file is failed to send, it is deleted without saving.
9. iFax: Fax from iPhone
---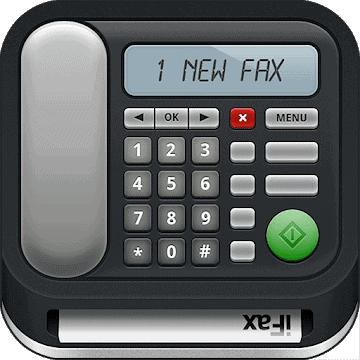 If you are looking for a next-generation fax app for your iPhone, you can simply pick iFax. With this app, you can get help from customer service whenever you need it. For the first 7 days, this app is completely free to use. Now, you don't have to spend a lot of money on IT resources as it is possible with this app. On the whole, you can depend on this app in any case related to fax. Want to learn more about it?
Important Features
Here, you can get multiple fax numbers according to your requirement.

You can import different documents from iCloud, Dropbox, Google Drive, etc.

It has cross-device availability so that you can use it on different devices.

You will be able to send and receive both business and personal faxes.
Pros: In this app, you can scan any documents with its own powerful scanner. Plus, it ensures your safety with 256-bit SSL end to end encryption and HIPAA compliance.
Cons: Some users complained about its connection issue though it is very rare.
10. FAX App – Send FAX on iPhone
---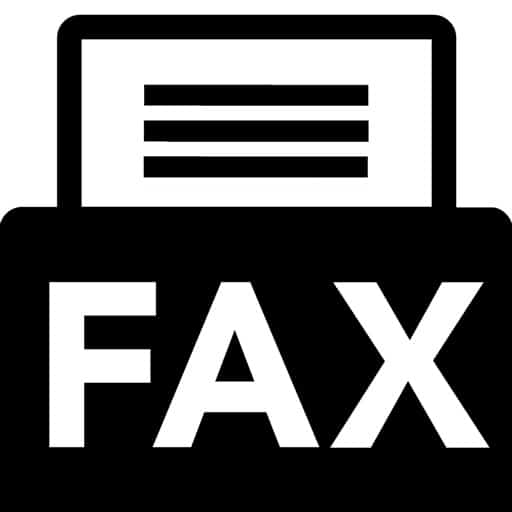 Intergo Fax Services Ltd is a well-known fax service, and it launched its official fax app that you can use too. FAX App is the one they launch for iOS users to send and receive faxes just for their smart devices. You can just take some snapshots and send them a fax to anyone from anywhere in the world.
You can also scan a document using the stock camera to send faxes, and even you can import photos to send either. But the best part of this app is its compatibility. In fact, it is compatible with all iOS and macOS devices.
Important Features
There are more than 135 fax sending destinations where you can send or receive faxes from.

You can check the preview before sending a fax initially.

An advanced built-in screen is also available in this app.

You can transform documents into black or white backgrounds.

Combining multiple faxes into a single one is also very easy here.
Pros: When you fail to send a fax, this app will show a full history that analyses why it is not sent.
Cons: Some users find it too long to send a fax using this app.
Our Recommendations
---
While choosing the best fax apps, we prioritized a few issues. For instance, we checked the functions, interface, connection stability, easy scanning system, compressing facility, etc. Surely, all these 10 fax apps for iPhone/iOS are quite compatible in the cases of all these factors. But you may be confused because of the 10 different options, right?
Well, we know what, and we marked a few apps already that we found the best in these qualities from all other apps. However, Genius Fax, FaxFile, and MyFax App are the apps we marked as the best free fax apps for iPhone.
Finally, Insights
---
Whether it is for your official purposes or any other reason, you don't have to buy a fax machine to send or receive faxes from now on. In fact, all these 10 fax apps for iPhone/iOS are compatible enough to replace the big machines. You may have to pay some money to have access to the premium functions, but I can guarantee that none of these apps will disappoint you in any way.
However, don't forget to share your experience with our apps' reviews and let us know about which app you want to get some reviews of the next time. Thank you for your time.