Today, a mobile phone is not used just for communication. It has now become an incompatible part of our life. The satisfying development of Android has now started to compete with a PC. Most of the regular tasks, we handle with a PC, can be dealt with a smartphone. It has been possible because of the development of internal applications and software. File manager apps are such a great invention for Android device users, which let us handle different files and documents with a PC. So, a smartphone without an elegant file manager app is not completely smart.
Best File Manager Apps for Android
---
With a file manager app, you can save you time and make your different tasks more manageable. Thinking of it? Well, you must receive lots of documents and files for your job, study, or other reasons. A file manager app will always there for you to receive and store those files and documents. It will also organize them in such a way that you will find any of them within a second. Besides, it can access the image, audio, and video files of your phone as well. So, you must understand how important it is. Here, I have given a list of 20 best file manager apps for Android devices. You can make a selection easily, I hope.
1. File Manager
---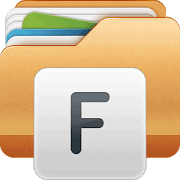 File manager is a must-have for any Android or smartphone user to comprehend his or her devices fully. It helps in many ways, and File Manager is one of the most versatile Android file browsers, and it is free to download from PlayStore. It is very compact in size and easy to access with its easy system functionality.
Important Features
Provides fully-featured functionality and cloud integration for better management.

Offers very easy to use system UI and you can view and edit how your system files are stored in the devices.

Let's you access and manage all your installed applications and files in the system.

Provides cutting edge storage analysis system that lets you clean up useless files and folders.

Lets you access your mobile devices storage from your personal computer at any time.
2. File Manager by Astro
---
To use your mobile devices properly, File Manager apps are a must to have. But not all devices of any platform come with file managing apps as pre-installed. File Manager by Astro is a very compact and versatile app that is free to have in your Android devices. It is packed with premium features and functionality.
Important Features
Lets you manage your total phone's storage and comes up with storage-saving capabilities.

Offers fully functional clean up options and lets you free your device from unwanted junk files.

Gives you the opportunity to look into the external memory and SD cards in a smart way.

Provides cloud storage access and lets you manage the cloud storage as you like.

Lets you easily explore and organize your files and folders, also lets you categorize different files for your convenience.
3. File Manager
---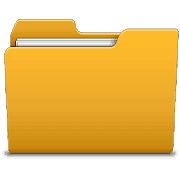 File Manager is an essential part of any Android device. It is free to use and can be found in the PlayStore, and it is compact of size for better compatibility for any modern mobile device. It is equipped with the latest and useful functions along with accessible system interface and functionality.
Important Features
Offers top tier managing functionality in your mobile devices similar to any computer software with full personalization.

Lets you search any file in your mobile device smartly and provides comfortable compression and decompression capabilities.

Comes with a clean and smooth system UI and supports almost all the capable devices.

Provides downloading capabilities from FTP servers and other cloud storage solutions.

Gives you the opportunity to zip and use password protection for any file in your storage if you want.
4. File Manager: free and easily
---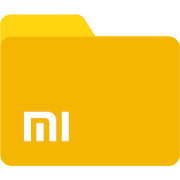 Mi File Manager is free and open for all multifunctional file managing app for Android. It is very secure and equipped with lots of features that are not available in many of its competitors. It supports multiple languages, global support and comes with the integration of MI drop as well as other cool features.
Important Features
Shows recent file exploring activities for your help when you visit the file manager.

Supports file categorization and personalized naming for better management.

Lets you know about the storage with storage status and provides file cleaning facilities.

Supports multiple file formats and lets you manage more than one file or folder at a time.

Offers complete options for file compression for better management of the storage system.
5. X-plore File Manager
---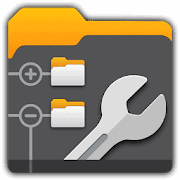 Meet X-plore File Manager, a stunning dual panel explorer that is available for Android users. This exclusive file manager has all the standard criteria like storing files, copying and transfer, and so on. Besides, there are tons of rare but useful options like screening two folders at the same time. Encrypting sensitive files is also possible in this app. If you are interested, you can have a glimpse of the features of this app below.
Important Features
This X-plore includes music players and essential app manager.

WiFi file transferring and sharing is possible here.

You can get access to your device to manage the file from your PC.

Easy to share, view, copy, delete, compress to ZIP, move, rename files.

It can show you the SQLite database files.
6. Moto File Manager
---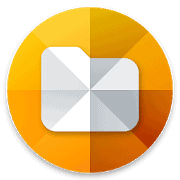 Motorolla Users will get a super advantage with this great file manager for Android, Moto File Manager. You can organize files, stored in both of the internal storage and the SD cards very quickly using this app. Almost all kinds of files are allowed to copy, share, rename, move, delete, and zip very quickly. Also, there are a good number of useful features which will make your tasks easier.
Important Features
Browsing files regarding the categories is very easy.

Only one click is enough to transfer tons of pictures, songs, videos, and so on.

This Android file browser will show the storage information of each and every file.

Global search option is available.

You can operate this app remotely, which means it can be accessed using your PC.
7. FE File Explorer Pro
---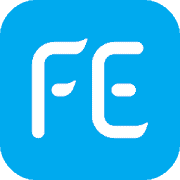 FE File Explorer Pro is such a powerful file manager app for Android that you can find in PlayStore. Lots of useful functions and essential features have formed excellent popularity for this app. The local files and computer files, both are allowed to get accessed by it. However, the list below will tell you more about it.
Important Features
It can access macOS, Windows, Linux, NAS and almost all the platforms.

Drives, different servers, SDcards, OTG, etc can get accessed to it.

You can sort files by their names, size, and dates.

You can share files using a WiFi connection.

Options like archive, unarchive, ZIP, etc are available.

It can access to different cloud storages.
8. APUS File Manager
---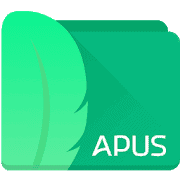 APUS File Manager is a next-level file manager app for Android you can find in Playstore. This smooth and quick app will be your helpful friend as it will organize all your essential files and documents like a pro. Again, all the options are very smooth and one click is enough to deal with the files in different ways. Get excited? Have a glance over the features.
Important Features
Includes a powerful file managing system and organization.

Multiple sharing options for your betterment.

You can create a free trafficking system using it.

All kinds of files including SD card files are supported.

You can get access to this app using your PC.
9. Free File Manager
---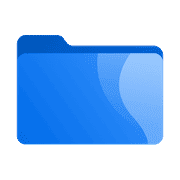 Next, it is Free File Manage. You can give a try on it if you are looking for a decent, easy to use, and lightweight file explorer for Android. It includes all the basic functions of a world-class file manager. So, I must suggest you go through its features to get a clear thought of it.
Important Features
The space analyzing procedure is satisfying.

It can clean the Junk automatically and keep your phone storage clean.

Includes a quick search bar and a smooth file browsing option.

Just like a security app, you can also lock particular files and apps using it

Useful toolbox and easy sharing options are also available.
10. HTC File Manager
---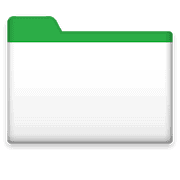 HTC is one of the leading phone brands all over the world. So, individual apps are made for it to enrich the advantages of the users. HTC File Manager is such an exclusive file manager app for Android, especially launched for the HTC users. It has tons of exciting features that will always save your time and make your tasks easier. So, if you are an HTC user, you should pay attention to it first.
Important Features
It will organize all the files of your device and make it easy to deal with them.

The files can be filtered by their types.

You can sort the files by their names, sizes, and storing dates.

You can also mark the files as your favorites.

Browsing, storing, and managing files, stored in your phone, SD cards, and USB storage, are decidedly more comfortable and time-saving.
11. USB OTG File Manager
---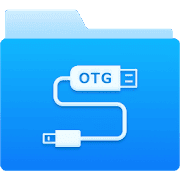 You can also try USB OTG File Manager. It is not less attractive than others. The main thing in it is, it will allow you to view and copy any files from any USB device. This amazing file manager app includes a good number of an application management system which will always come as a great benefit for you. However, let's have a look at the features of this app.
Important Features
With it, you can manage all the music and audio of your device.

Sharing files with others is very easy.

It will organize all the files of your phone both from its internal storage and SD cards.

You can access it remotely with your PC.

You can also manage documents like PDF, MS Word, etc.

Browsing files and managing pictures and video players are also very smooth.
12. GM Files
---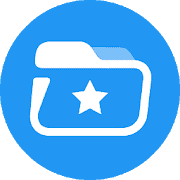 Lastly, it is GM Filter, another stunning file explorer for Android. It is effortless to hand and it will organize every file of your Android device smoothly. If you want to share files through WiFi connection with other friends, then it will be beneficial for you. Again, there are lots of useful features, and you can have a look at those features in short, below.
Important Features
Includes a powerful Cloud Storing operation.

Have a very friendly interface with 7 beautiful themes.

It can support the device with multiple languages.

All the basic operations are very easy here.

Media analysis tools and extra space for SD cards are available.

Sharing files through a WiFi connection is easy and quick.
Final verdict
---
Find some best file manager apps for Android is not easy from the list of thousands of apps in the PlayStore. Most of them are unworthy, and you will spend your time for nothing by using them. However, you can be sure that none of the apps from this list won't disappoint you. Hopefully, your positive feedback will arrive soon with an appreciation of the app, and you are choosing to use it. Still, if something bothers you about these apps, you can ask me frankly. Soon, I will come along to solve it. Thank you for your support.