Let's dig into the field of best animoji memoji apps for Android before downloading one on your daily device. You will find many different apps in the app marketplaces; most offer tons of fun content. Of course, there is some offering utter junk. In this time of social media animoji, memoji apps are certainly a must-have for online savvy people. Animoji memoji are much more expressive and fun to use compared to regular 2D stock emojis.
Basically, Animoji is a very popular app available only on iOS devices. It's not available on Andoird, and that cannot be a reason you will be deprived of making fun emojis and memojis of your friends. We are going to learn about seven animoji alternative apps here that will help you make fun emojis within a few minutes.
Best Animoji Memoji Apps for Android You Should Try to Make Quick Emojis
---
You will find quite a large number of Animoji Memoji Apps for Android in the play store. Most of them offer high-quality 3D emojis and are free to use. If you need premium-grade content, you can get them by spending a bit of money. I have hand-picked some of the best Animoji Memoji apps for Android to make fun of in the following section for your convenience.
1. Bitmoji
---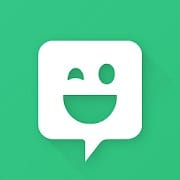 If you are interested in making an avatar instantly that will look almost the same as you, then Bitmoji is the best option. This app has come with real-world style; hence you can dress the avatar in your preferred clothing and hair.
The emojis which you will make are expressive from romantic to something ludicrous. In addition, any user can enjoy this app as it has an easy-functioning system that will feature you and your friends.
Important Features
You can use this app on Snapchat to edit your snaps more accurately.

Once you make your avatar, you will see a huge library of stickers that features you only.

With Bitmoji on Snapchat, it will become easy to unlock Friendmoji.

You can customize your avatar with makeup, any body type, and even with accessories.

Also, you can use your creative stickers on any keyboard and social media.
2. Mirror: Emoji maker, Stickers
---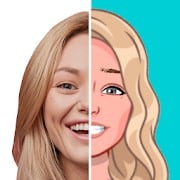 How about an advanced 3D avatar maker app that will allow you to make memoji AR stickers, memes, and even a character of your own? Mirror: Emoji maker, Stickers will have all the features to create a personalized emoji keyboard within Android.
No doubt that it will give a fun experience while chatting, and you can put your consideration to the standard set of keyboard emoji stickers. Moreover, there will be a face-maker option to make animated faces. Thus, you can move your gypsy avatar.
Important Features
This Animoji and Memoji for Android allows you to create your own character and customize your makeup, hairstyles, and glasses.

It gives you suggestions in the text for smiley and phrases like "Happy Birthday!"

This app adds new meme stickers per month and works great with different art styles such as 3D, anime, pixel art, etc.

There will be a unique emoji wheel that will offer surprises and multiple options for cartoon faces.

You can share your avatar or customized emoji to social networks like WhatsApp, Messenger, chats, and so on.
3. 3D Avatar Creator, emoji maker
---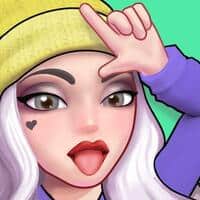 Do you want to make a cartoon version of yourself and enjoy a second life? Then, 3D Avatar Creator is one of the best anime-making apps that will help you make emojis with a bunch of options.
In addition, this Bemoji app provides varieties of outfits and face characters so you can make an avatar that truly resembles you. And you can make an animated version of your avatar too. Let's check out what more this app offers.
Important Features
This exciting emoji app for Android offers a personal emoji sticker keyboard. Therefore, you can customize avatars and emojis based on your liking.

You can share your animated stickers on social media, including Facebook messengers, WhatsApp, and so on.

You can edit your photo with these cute avatar stickers too.

These animated cartoons or emojis can be uploaded as posts or stories; thus, they will get you more likes and followers.

Also, you can choose your hairstyle, eye color, and even lipstick while making an avatar.
4. ToonArt: Cartoon Yourself
---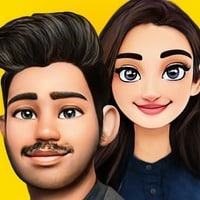 If you are looking for an excellent anime or cartoon photo editor app, then ToorArt is all you need. This app is powered by AI technology that will help you create caricatures, favorite anime characters, and cartoonify pics. Furthermore, you can easily use a selfie camera and make your avatar animation.
Plus, this handy Animoji and Memoji for Android have features like an anime face changer and many beautifying filters. Moreover, you can dollify your face using vector art photo drawing too.
Important Features
This app has multiple effects and filters, such as face child, beauty face portrait, yellow head, toonify, etc.

It has more than 100 background options and many digital art layouts.

It allows you to share your pics art on social media platforms and even upload selfies on Snapchat.

There will be oil painting filters, pencil sketch effects, and the toon me art filters available for your pictures.

And you can finalize your caricature photo with dollify emojis and memoji stickers.
5. Emoji Maker – Create Stickers
---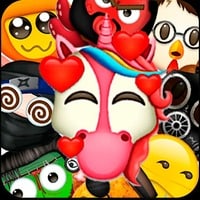 Let's meet one of the best animoji and memoji apps for Android, Emoji Maker. This app is designed with all the emojis that you can possibly imagine. Moreover, it is easy to make an avatar of yourself using your favorite photos.
And, of course, you will be able to make numerous emoji sticker packs for free and express your emotions too. Thus, it is a creative platform that will allow you to show your creative skills and so on.
Important Features
You can customize your emojis based on real-world style.

This app lets you add multiple pieces while making an avatar.

You can even save your creations and share on Snapchat, Instagram, or Facebook and enjoy them later.

Also, this app has functions for creating sticker packs too.

A fantastic free photo crop feature will help you crop a face or any object from the photo.
6. Emojis, Memojis Meme Stickers
---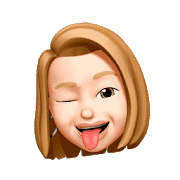 MegD has brought one of the best animoji memoji apps for Android that lets you make every sort of fun emoji from one place. Emojis, Memojis Meme Stickers will make things possible for you. You can make the whole sticker pack of your best friend's emoji.
The customizing tools are very exciting and lead a normal portrait picture to a new cartoon character. Also, you can use this app to make fun memes to share on your social media.
Important Features
You can make stickers for free to use on WhatsApp.

It lets you use different personalization tools to make your own emojis and memojis.

There are unlimited memoji packs that you can use to make a new one or customize your own.

It also lets you add text to the memes to make them funnier.

You can download the images of your creations directly from the app and share them on social media.
7. MojiPop – Art Metaverse
---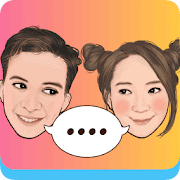 We have reached the final app for today's list, Mojipop – Art Metaverse. Eureka Studio brought this app and made it free for Android users. And this one is my personal recommendation, as I have been using that app for the last few years.
However, making Memojis and animojis are fun here, and it needs only a few touches to turn your images into the animated picture. Also, it is easy to use, and you can easily share the creations with others.
Important Features
There are numerous themes of animoji background that you can use to make beautiful and funny animoji.

With this app, you can instantly take a selfie and turn it into an avatar or memoji.

This app lets you use the sticker on your social media chats.

You can make unlimited GIFs and memes using this app.

It takes only two taps to share GIFs, emojis, and stickers from this app.
FAQ
---
Q: Is there an Android version of Animoji?
A: No, the Animoji app is not available for Android users as it is only available for the iOS platform right now. There are many other similar apps on Android which work just the same. Bitmoji and Mojipop are the best animoji memoji apps you can use on your Android device.
Q: Can I use Animoji Memoji apps come for free?
A: Yes, many Animoji Memoji apps for Android are free to use. But some of them come with bugs and other issues. In this case, you have chosen a bug-free app that has a substantial amount of positive reviews. Mojipop is one of the safe and free apps you should try.
Q: Are Animoji Memoji apps for Android secure and trustworthy?
A: Yes, if you are getting these apps from the play store, fortunately, most of them are reliable. Of course, there are some useful apps floating on the web, but they are easy to filter out. This kind of app may require access to your gallery when you want to import some images. But if it asks for other credentials like location, you shouldn't trust it for sure.
Q: How can I enable emojis and Animojis on an Android phone?
A: One can download and install a reliable Animoji Memoji app or a 3rd party emoji keyboard app from the play store. Most of them are readily useable with a few taps and baby steps. The process is simple, and these apps work flawlessly on most Android versions.
Q: Which animoji alternative app turns photos into a cartoon?
A: There are many animoji alternative apps that cartoonify your photos instantly. ToonArt, Mojipop, and Bitmoji are the best apps that simply turn your photos into a cartoon characters. You can take a selfie or import photos from the gallery to cartoonify it.
Final Thought
---
One must use emojis and expressions in daily conversation to cope with the generation. The truth is that emojis, animojis, and other popular characters hold key expressions in social media interactions. For your convenience, I have listed the best apps compatible with Android and iOS ecosystems.
You can easily share your thoughts and expressions using any of Android's mentioned best animoji memoji apps. Some apps even make your own custom animoji; isn't it exciting enough? Finally, if you have any queries, feel free to knock us anytime.