Whether you are using an Android, iOS, Mac, or Windows, a security app is a must for the protection of your device. A security app doesn't stand for only a particular task. Still, it can deal with a good number of essential tasks like providing privacy for your apps, antivirus, call blockers, anti-theft protection, VPN modes, and so on. These are all very necessary for your device. So, if you want to try some best security apps for Android, then you are in the right place.
There are a lot of security apps available on the Google Play Store, which is used to secure your Android Device. To help you choose the best, we have listed some of the best Android security apps for your smartphone.
Best Security Apps for Android
---
Here, I have made a list of the 20 best security apps for Android that you can get fully for free. You can choose any one of them judging their capability. For your easements, I have added the features of those apps with a tiny description as usual. Hopefully, you will soon get the right app for you and enjoy endless security services.
1. Security Master – Antivirus, VPN, AppLock, Booster
---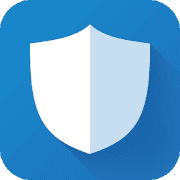 Antivirus and security apps are a must for any smart device. For any android device, Security Master is a perfect companion for its total maintenance and welfare. Not all Android devices come with built-in security software, and most of them would lack the features as it integrates.
Important Features
Provides more features than just antivirus and protects your devices from overuse.

Includes file cleaning, junk management, and battery-saving facilities.

Integrated with VPN functionality and real-time WiFi network security.

Includes file lock, AppLock, and also message protection for optimal privacy with the password manager.

Offers intelligent diagnosis and anti-theft alarm for your mobile device protection.
More info &  Download
2. Clean Master – Antivirus, AppLock, Cleaner
---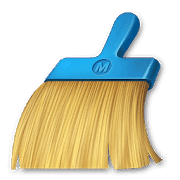 If you are looking for an all in one security software for your Android devices, then Clean Master will be a perfect choice. It is equipped with beautiful system UI and provides cutting edge technologies to make your mobile device faster and more secure from unwanted issues.
Important Features
Provides Junk cleaner or junk file cleaner for an overall faster system.

Includes smart scanning and cleans viruses from the device with complete protection.

It offers one-click boosting and functional battery saving for longer and smooth use.

Integrated with game-boosting functionality for great performance while you play the popular Android games.

Provides intelligent charging options and AppLock functionality for top-notch privacy management.
More info & Download
3. AVG Antivirus
---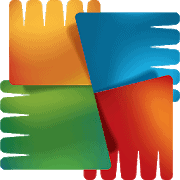 Antivirus and malware protection, while giving you complete device maintaining is good to have in one place. AVG Antivirus is an all in one security app providing complete protection from cyber threats and privacy, both online and offline for your Android devices. It is free to download and offers a lot of premium functions in a beautiful system interface.
Important Features
Provides personal protection and AppLock functionality for optimum privacy.

Keeps your devices free from viruses and malware along with WiFi network security.

Offers device boost and file cleaning functionality for smooth and uninterrupted performance.

Provides VPN features, data checking, and speed meter for your convenience.

Includes call blocker functionality and anti-theft alarm integration; it also offers device location pinpointing through Google maps.
More info & Download
4. CM Locker – Security Lockscreen
---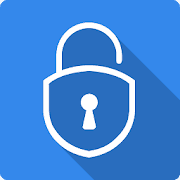 A personalized lock screen with security and privacy features is good to have. CM Locker is one of the very few apps that is equipped with top-notch privacy settings and anti-theft functionality. It offers high definition wallpapers and themes to make you Lockscreen interesting.
Important Features
It offers amazing Lockscreen with pin and pattern lock support along with beautiful themes.

Includes fully customizable Lockscreen themes and styles to make your phone always interesting.

Provides anti-theft alarm functions and intruder selfies to inform you who tried to unlock your device.

It offers interactive notifications and instant access to different apps such as messaging, photos, camera, and caller ID.

Provides complete control and short cuts for different apps and also provides weather information.
More info & Download
5. AppLock
---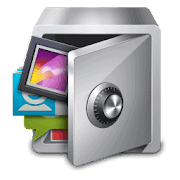 AppLock is one of the most-used security apps for Android. It is mainly used to protect the apps you used in your Android by setting privacy. You can use passwords, patterns, and fingerprints. You can keep your Facebook, WhatsApp, Instagram, YouTube account safe and private by using secure privacy. However, you can see other features of this app below.
Important Features
You can hide pictures, videos, songs, and other things.

You can use a password, pattern, and fingerprint protection for each and every app of your phone.

Includes a lot of amazing themes.

There are options for using random keyboard tools.

There is a quick-lock system, and you can block incoming calls too.

Hidden camera tools and auto-lock and unlock.
More info & Download
6. CCleaner
---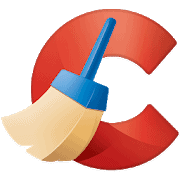 It is a fact great luck that the best security app for Windows and Mac has now brought for Android. It is CCleaner. You can use it for your Android's security. There a lot of useful tasks you can deal with this app. Again, it is clean and optimized for speed. It is even enough to keep your phone free from getting attacked by the virus as well as secure it.
Important Features
You can clean the ram, screen system, browsers, and other operations using it.

It is good to remove junk and clean your phone memory.

It is useful for finding apps that absorb more data.

It works as a battery saver by finding the apps that use most of it.

Includes systems to uninstall multiple apps that are not necessary, just with one click.
7. Avast Antivirus
---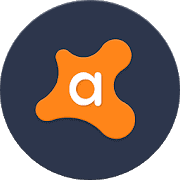 Meet another great antivirus app, Avast Antivirus. To be true, it is one of the most trusted security apps for Android. It is actually used to get notified when to get attacked by any spyware and adware. There are also a handful of essential features of this app.
Important Features
It will save your phone from infected SMS, email, apps, and so on.

You can keep your browsing private by activating it's VPN mode.

There are call blockers, Anti-theft, photo vault, and so on.

It will also work as a ram booster, virus cleaner, and internet security.

Works great as a speed booster and power saver.
8. Kaspersky Mobile antivirus
---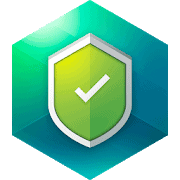 Meet another free and stunning Android security app, Kaspersky Mobile antivirus, which you can download, use, and upload for free. It is safe and secures. Also, it is very easy to use, and you can use it for multiple security operations. However, here I have added the most important features of this app so that you can be sure whether to use it or not.
Important Features
It includes the anti-theft technology that will help you find your phone when to lose it.

It has anti-phishing technology that will help you secure your financial information when shopping online.

It will work as the greatest anti-virus apps to keep it secure.

The auto-lock and unlock system are also included.

It will filter the files and operations with junks.
9. Power Security
---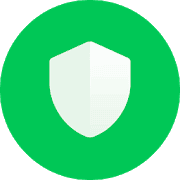 Are you much disturbed by unwanted advertise and spasms? If yes, then try Power Security, one of the most stunning security apps for Android. It is very easy to use and protective. You can use it for a lot of useful tasks that are listed below for you to be more specific of it.
Important Features
It will secure your Android device from any kind of virus and interference.

It will always detect and block the data sources that are unsafe.

You will get relief from each and every spam calls.

Will help you to escape unwanted and misleading advertisements.

It will help you to free space in your phone memory and make it light.

It will protect almost all the apps by creating privacy with passwords, patterns, and fingerprints.
More info & Download
10. Norton Security and Antivirus
---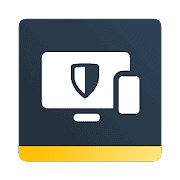 I wonder who doesn't have heard about Norton Security and Antivirus. It is one of the most used Android security services. Not just for Android, it will also work for Windows. However, it is safe and with a lot of useful features. It has an extra advantageous premium version that costs some money thought it is not compulsory. Let's check what it will provide.
Important Features
It will scan and detect the apps and files that includes virus and junks.

It can protect your device from all kinds of malware, spyware, and viruses.

It provides options for safe search engine protector and browsing.

You can enjoy call blocker and apps protectors using it.

By tracking location, it will help you to find your lost phone.

It has battery saving and data saver modes too.
11. Systweak Anti Malware
---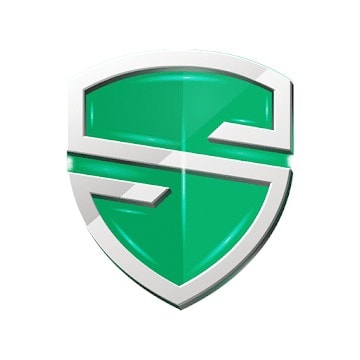 One of the most dangerous threats to a smartphone is malware and malicious content. To ensure that your system is protected from them, it is recommended to have an Anti Malware app to secure your Android device. What app is better than Systweak Anti Malware. Let's look at the features of the app:
It provides real-time protection from any harmful application that enters your smartphone.

It scans your internal memory and SD card for suspicious files.

You can whitelist your trusted app.

It enables you to perform a deep and quick scan to scour all the infections.
12. LastPass
---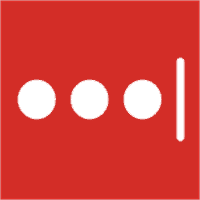 If you have a couple of accounts, be it social media or mail accounts, you might tend to forget the passwords now and then. Well, not anymore. With LastPass – the best password manager, you can save your passwords in a secret vault. Let's look at the features of the app:
It allows you to protect all your passwords with a fingerprint or a password.

It manages all your passwords easily.

It has a feature to autofill all your passwords and personal info so that you don't have to type it all.

It has a password generator that helps you to generate your unique passwords.
13. GlassWire
---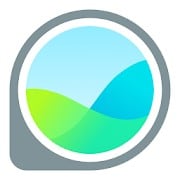 It seems that World revolves around the internet. Managing your data usage is tough. However, with an efficient app, you can track and manage the data usage. One of the best apps for tracking data usage is GlassWire. Let's look at the features of the app:
The app notifies you about the data usage and saves your money.

It shows a real-time graph of the apps using WiFi or mobile data.

It also has a Speed Meter on the notification tray, which shows the speed of the data spent.

It also keeps you protect and secure your Android phone from suspicious app activity with network monitoring statistics.
14. Firefox Focus
---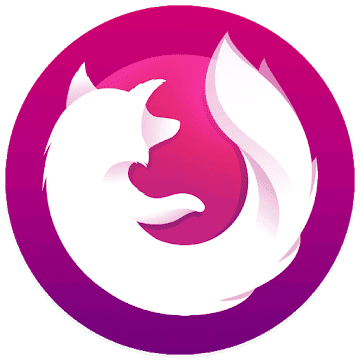 Everyone needs privacy while browsing the Internet. If you want to make sure that your browsing history stays protected, use Firefox Focus. It is a browser that has an incognito mode on always. Let's look at the features of the app:
It erases the trail on the internet, such as History, cookies, and passwords.

It blocks a huge range of common Web trackers without any settings.

It lets you experience the delight of private browsing.

It doesn't log your activities for a longer time.
15. 360 Security Lite – Booster, Cleaner, Antivirus
---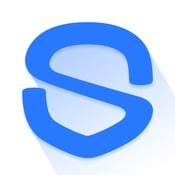 Dealing with a smartphone that is getting slower is very tough. You must know for what those phones become slower. Yes, it happens mainly for viruses and junk files. Now, getting rid of those things becomes easier with a smartphone security app. It is 360 security Lite. The best part of this part is to clean junk and virus alongside boosting your phone and making it a bit faster. So, no more slow phone and get excited for the faster one by not even Changing it.
Important Features
Designed with low power consumption technology.

It has a smaller installation package, which is not more than 7 Mb.

An advanced antivirus Engine is available to protect your phone.

You can delete unnecessary junk files with a few taps only.

Incredible phone boosting technology with battery saver.

Game boosting function and ultra privacy systems are also available too.
Download
16. Nox Security – Antivirus, Clean Virus, Booster
---

You can also protect your phone system from a virus, and it doesn't matter about how powerful it is. For that, you should use Nod Security. It is another popular security app for your Android device. This smart security app is very effective and always works well to protect your phone from any type of junk file and virus. Advanced deep cleaning technology is another advantageous side of this app with what you can clean your phone system and boost it's speed immediately.
Important Features
Free malware and virus cleaning technology.

Able to protect your favorite apps and guard the privacy system.

Advanced battery-saving ability by stopping apps that are running in the background.

Create more free spaces by cleaning the junk files.

There is no advertisement to disturb you, and it will block unnecessary and disturbing notifications.
17. Lookout Security & Antivirus
---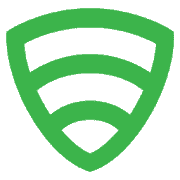 One of the most irritating situations appears when the virus comes to your phone through a WiFi connection and makes it slower. Preventing such negative malware is essential for any device. You can use Lookout Security & Antivirus, one of the most popular Antivirus and security apps for Android devices. The best part of this app is the way it protects your phone from those junks and malware. This easy to perceive type antivirus app again becomes famous for its safe and secure protection.
Important Features
Strong antivirus protection and junk file cleaner.

It will scan every URL link to provide you safe browsing history.

Works as a protective privacy advisor.

It will secure your apps from other junk files, and the app lock system is available here.

Theft alert and gallery lock systems are also available.
18. NQ Mobile Security & Antivirus Free
---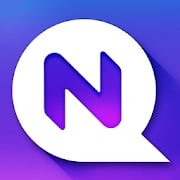 NQ Mobile Security & Antivirus is another option for you. It is quite like a multifunctional security app that includes tons of facilities that you need to keep your phone speedy and clean. The advanced junk files and malware cleaning technology is the best part of this app. You can boost your old phone's power nearly double, and it will start working like a new one. Also, it has Supportive data saving modes and a protective security system.
Important Features
Strong antivirus Engine and junk file cleaner.

A cloud-based virus removing option is available.

Advanced data saving ability and stop apps that run in the background.

Battery saver and night modes are also there for better performance.

It will protect your accounts and Provide a safe browsing history by Scanning every single URL link.

App management, data backup, and restoring systems are also available.
19. AMC Security – Clean, Boost & Antivirus
---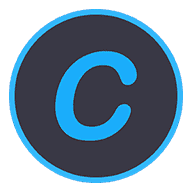 Meet AMC Security as a great mobile phone care app that will let you boost your phone's power dramatically. It will let you clean the junk files and irritating malware which are very dangerous for your phone. It also includes tons of supportive facilities that can turn your old phone's internal operations just like a new one. Also, it has data and battery-saving ability along with phone and tablet performance-boosting technology.
Important Features
It includes IObit Cloud Services, which is well-known for providing a real-time updating plug-in.

You can find out the copycat apps using this app very easily.

It will always remind you to activate the WiFi network security system.

It can protect your apps and work as data and battery saver.

All your website will be protected from disastrous malware.

It will take care of all the issues that make your phone slower.
20. ESET Mobile Security
---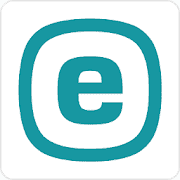 The last one I want to introduce to you is the ESET Mobile Security. It is a very protective antivirus and boosting app that will never let your smartphone get slower. This perceivable app works very fast and effectively to remove all the viruses and junk files from your phone. Also, it will take care of the malware that comes from your websites. So, you don't ever think about the security system of your smartphone and always get better performance of it with this incredible antivirus and security app.
Important Features
Anti-theft technology will protect your phone from being stolen.

When you see something not doing well, just scan the malware and get tension free.

Advanced batter and data saving ability.

Always stops the apps from automatically running in the background.

Anti pushing technology will work for a better backup and restoring option.
Final Thought
---
Smartphones have become an integral part of our lives. As we live and breathe, we use smartphones. As it is essential for us, we have to keep them safe and secure. Ensuring security doesn't always mean installing Anti Malware and AntiVirus apps, but it also includes other apps that make our Android device secure.
Now, the choice is completely upon you. After thinking about your needs, I hope you will easily find the Android security apps that will help you the most. Still, if you are confused about which one to choose, I can help you a bit. If you want a virus cleaning app, then you can try Kaspersky Mobile antivirus or Clean Master. For your apps' security, you can try Avast Antivirus or AppLock. And for all purposes, Security Master and CCleaner will be the best.
Hopefully, you have now no confusion left. But if you need some help, then you can knock me. Thank you in advance.