Linux is an open source operating system that provides you the best customization features. There are a lot of plasma themes available for KDE Desktop. Many developers are developing and customizing plasma themes day by day. All these KDE Plasma Themes enhance the beauty of your KDE desktop with its attractive features. But it's always difficult for the end-users to choose the best KDE Plasma Themes for the KDE desktop environment as there are hundreds of themes available in the KDE store. Here, I will share a simple list of Best KDE Plasma Themes for the ultimate users to beautify the Plasma Desktop.
Best KDE Plasma Themes
Let's start with the basic tutorials of installing and implementing all those KDE Plasma Themes onto the Linux system now, as you have followed the mentioned tutorial and know how to install and use to proceed for the list of Best KDE Plasma Themes.
1. Element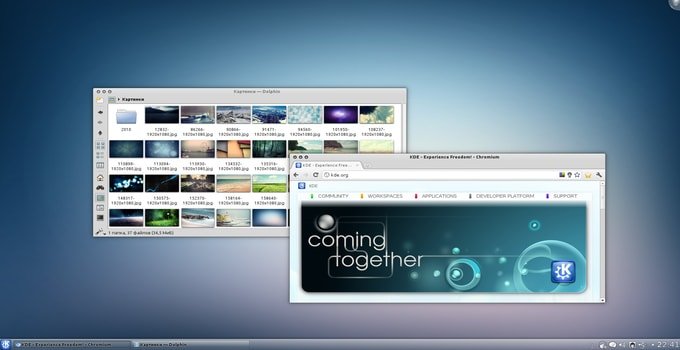 Element KDE Plasma Theme is a macOS-inspired theme with a look and feel of elegance and dynamic. Though it doesn't follow the apple style somewhat, it reminds us of the KDE Oxygen theme. If you are a hardcore fan of Apple's beautiful look, I recommended using this theme.
2. OxyLight 5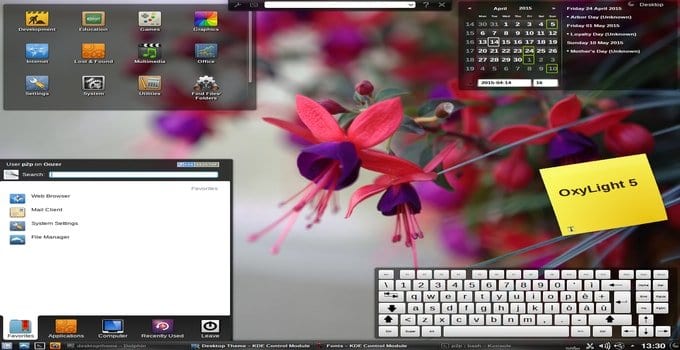 OxyLight 5 is an awesome KDE theme for the Linux desktop. Recently, this theme is dropped in favor of the "Breeze Theme." OxyLight 5 makes your screen slick and modern, which is the main feature of it.
This theme is the latest version of the Oxygen theme. Many users still are not happy with this theme. However, the Oxygen theme is easy to use and well developed. It is also easy to install. You can download this theme for your KDE desktop.
3. Unity Ambiance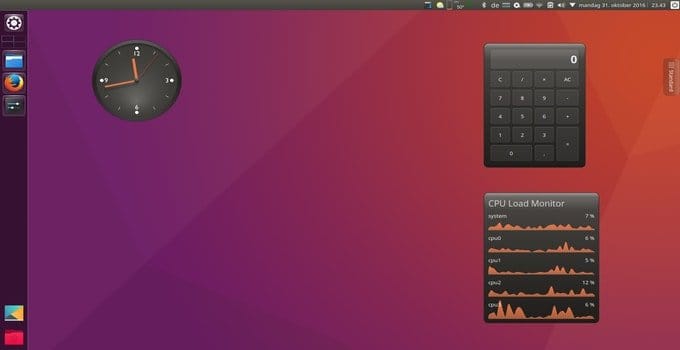 The default Ubuntu theme is a well-known theme for Linux. It features a classic orange and blackish-grey color, which works well. But it is a matter of sorrow that only GTK users will enjoy the classic Ubuntu theme.
Unity Ambiance is a plasma theme that will provide features like the classic Ubuntu theme. Besides, this theme allows Plasma users to transform their KDE set up to enjoy the infamous Ubuntu Ambiance theme at all.
4. Numix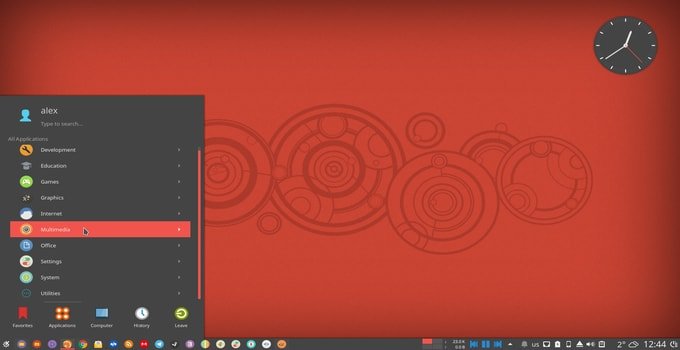 Numix is a fantastic plasma theme that features a flat, dark, and sleek design. Numix has created a new history to make high-quality plasma themes for Linux. It will offer you bright and beautiful skin, including a complete package that is filled with everything.
This theme is compatible with every KDE Plasma desktop environment.  Numix features a sweet icon theme and a great-looking desktop theme that will make your desktop screen fresh. I think you should install this theme for a better experience.
5. Maia Transparent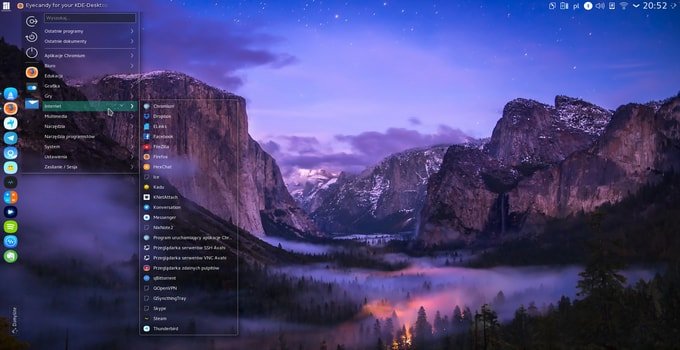 Maia Transparent is an excellent-looking KDE theme. Many of us know that the plasma theme is the king of transparent themes. Maia Transparent is such a theme that makes your screen eye-catching.
If you are a beginner, it will not seem to you as "semi-transparent." This is entirely transparent, which enables users to see accurately it covers. If you are looking for a fully transparent theme, Maia Transparent will be the best option for you.
6. Rice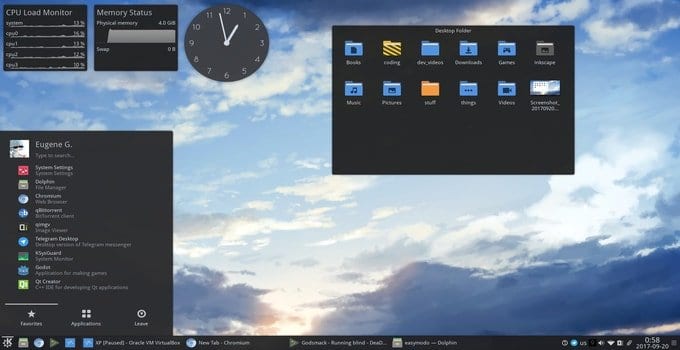 If you are looking for a grey or black theme for the KDE Plasma desktop, the Rice theme will be perfect for you. This is an attractive, pleasing dark theme made by Arc. This theme doesn't look silly, and the fonts work very well on this theme. As a result, this theme is exceedingly fantastic and eye-catching at the same time.
7. K-Zukitwo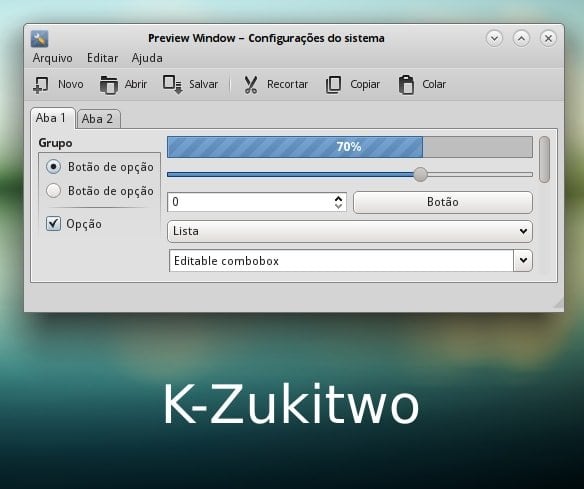 Everyone likes the look and feel of Apple's OS but chooses to use Linux because of some specific benefits that Linux offers. So you are a Linux user, especially has KDE Plasma desktop, and want to make your desktop like MacOS. You need not go anywhere; instead, use this theme to make it your dream desktop.
8. Klone10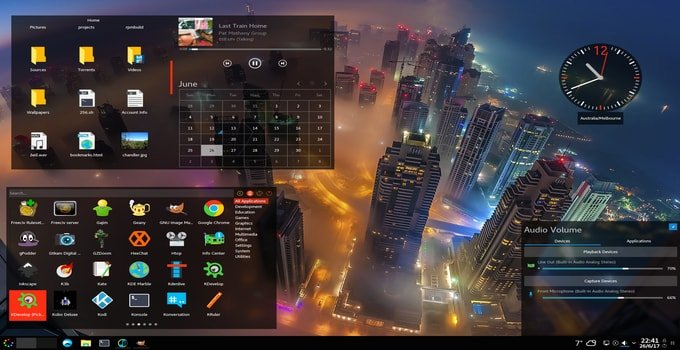 Klone10 is known as Plasma 5 breeze theme. Overall, this theme is suitable for KDE plasma desktops. This theme looks like a Windows 10 default theme. Klone10 is well designed and user-friendly. You can use this theme on your KDE desktop.
9. KArc Transparent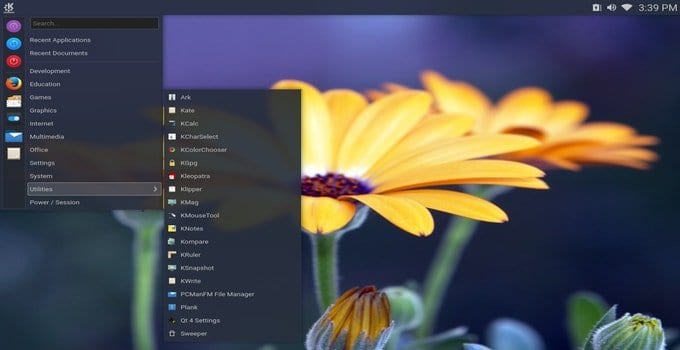 KArc theme is a theme that will make your KDE screen awesome. This theme also has transparent features that are pretty good. The design and layout are also good. This theme looks like a Gnome theme, which everybody loves. So, if you like the Arc theme on other desktops, the KArc theme will be perfect for you.
10. Jomada Style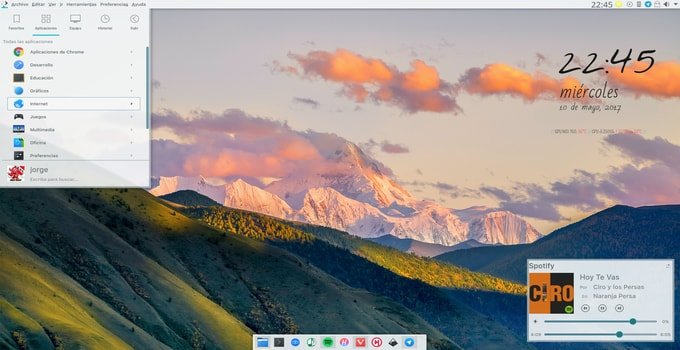 Jomada Style is one of the best plasma themes for KDE. This is a white theme with blur tinge in it. There is a little problem with this theme because many users think that this theme is very bright. However, its design will blow your mind.  The color of the panel is grey, which makes everything on your eyes. You can install this theme for your KDE desktop.
11. Arc KDE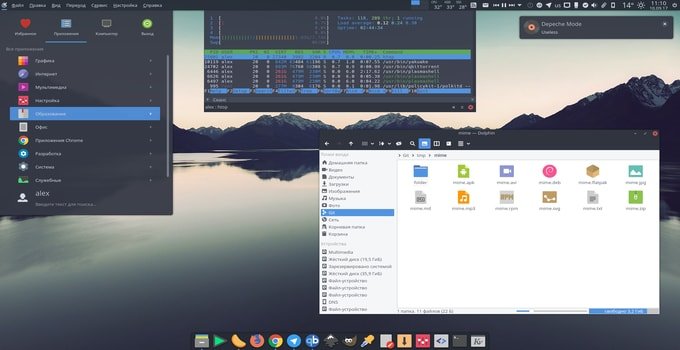 Arc KDE is one of the most popular plasma themes at present. This theme is straightforward to use. Arc KDE is a well-developed plasma theme having modern features. You will enjoy all the GTK theme features if you install this theme on your KDE desktop.
This is why Arc has just been a GTK theme. That means if you use XFCE, LXDE, MATE, Unity, or Gnome Shell, you can try using this theme. I think this theme will be the perfect plasma theme for KDE Desktop.
12. Hex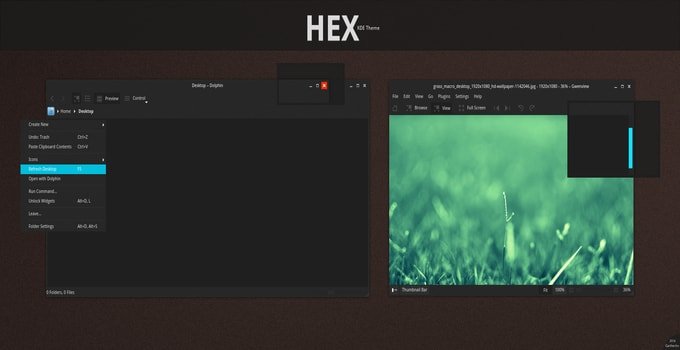 Hex is a well-designed and flat colored black theme for KDE Plasma Desktop. Though Hex is not a typical black theme, instead, I would say it's a brownish darker styled theme that makes the KDE Plasma desktop more elegant and beautiful.
Final Thought
This list of Best KDE Plasma Theme will fulfill your desire to have a nice looking and elegant environment on the KDE Plasma Desktop. If you face any problem with installing and using, let me know in the comment section, and don't forget to leave a suggestion. If you like this article, please share it with your friends. Thank you very much.
All the info & Screenshots are taken from the official KDE Store.