Linux is an open source operating system with superior customization abilities. If you use KDE Desktop, you'll have many Plasma themes to choose from. And if you can't find something you like, developers create new ones daily.
It can be tough to choose the best KDE Plasma Themes from the Hundreds of themes available in the KDE store. All of these themes are designed to improve the look of your KDE desktop, but it can be hard to decide which one is right for you.
For those who want to give their Plasma Desktop a makeover, here is a list of the best KDE Plasma themes.
Best KDE Plasma Themes
---
Now that you know how to install and use KDE Plasma themes on your Linux system from the previous tutorial, let's move on to the best KDE Plasma themes available.
1. ROUNDED
---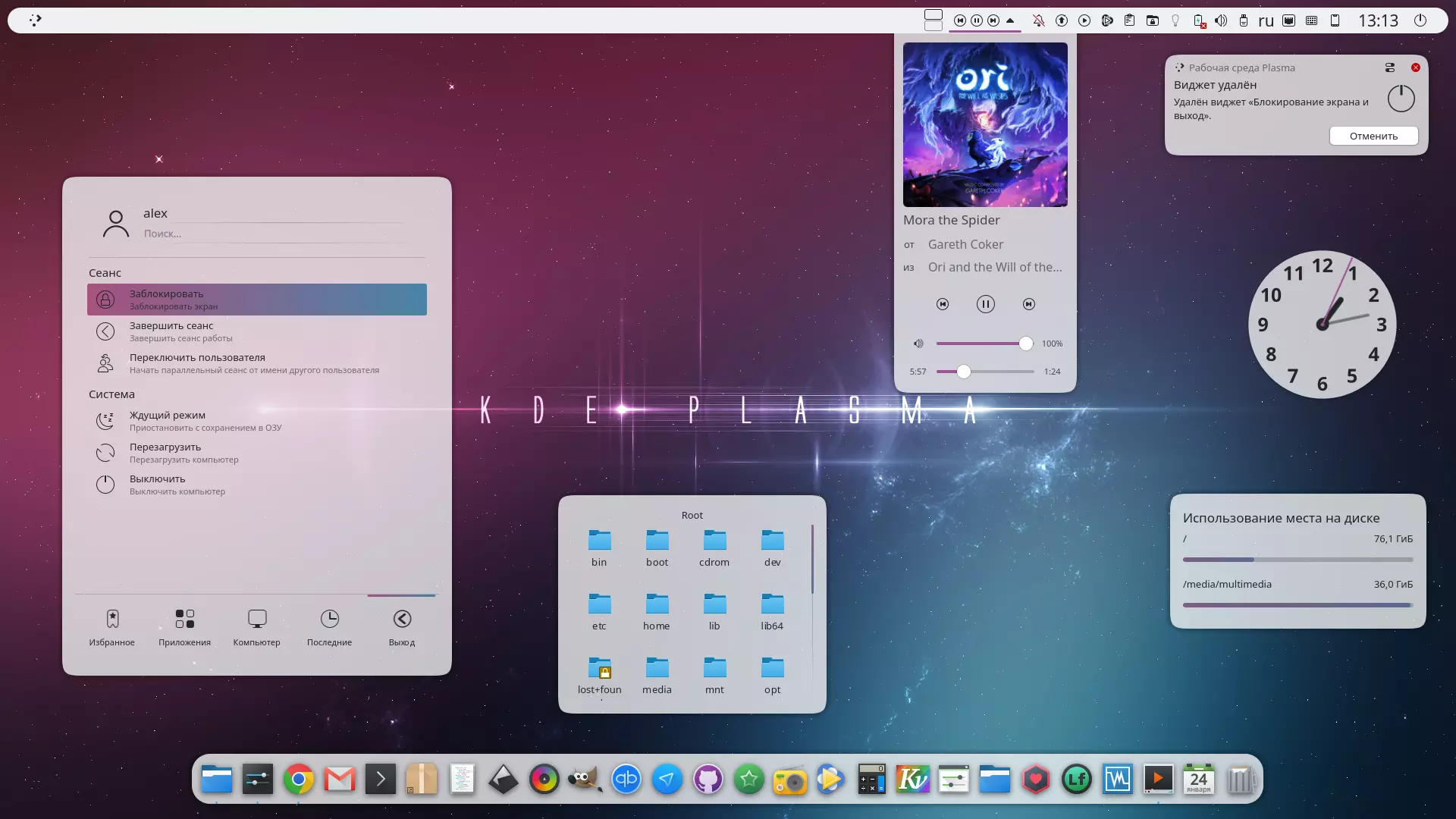 The ROUNDED Plasma Theme was inspired by the Breeze style, and it features KDE color scheme support. All icons and elements have rounded corners for a smooth, streamlined look.
2. Sweet KDE
---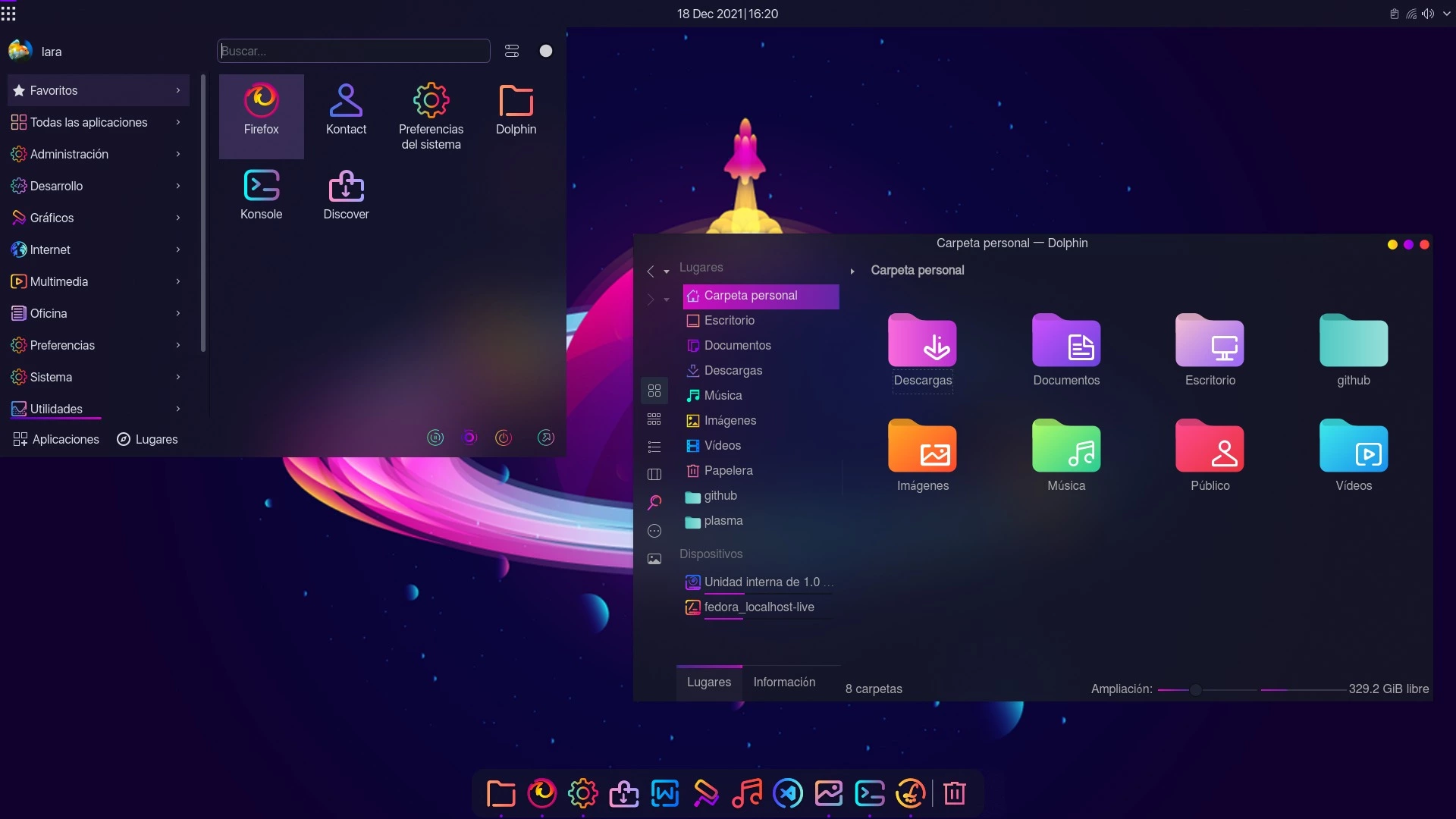 If you're looking for a dark, modern theme for your Plasma desktop that is based on the awesome Helium theme, look no further! This theme offers various settings like the Sweet Kvantum theme, Sweet Aurorae theme, Sweet color scheme, Sweet Konsolecolor scheme, and Candy icons.
3. Moe Themes
---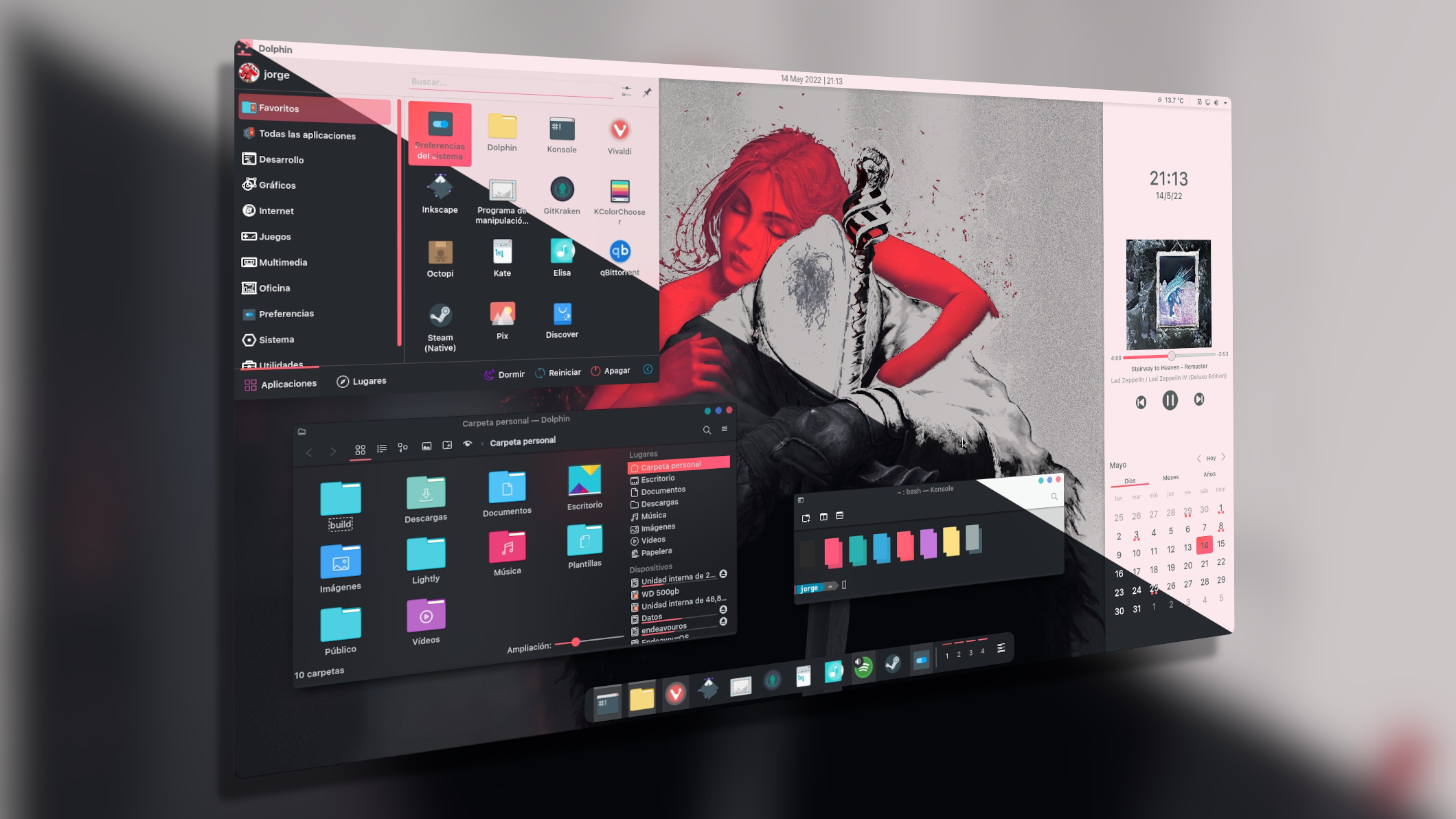 Moe Theme suite is a light-colored theme with blur transparencies and red tones with gradient features. This theme was inspired by Aether Dark, created by KenVermette. With Moe Themes, you'll receive window decorations, color schemes, konsole themes, Moe Kvantum options, as well as Moe Look and feel selections.
4. Nilium-Plasma-Theme
---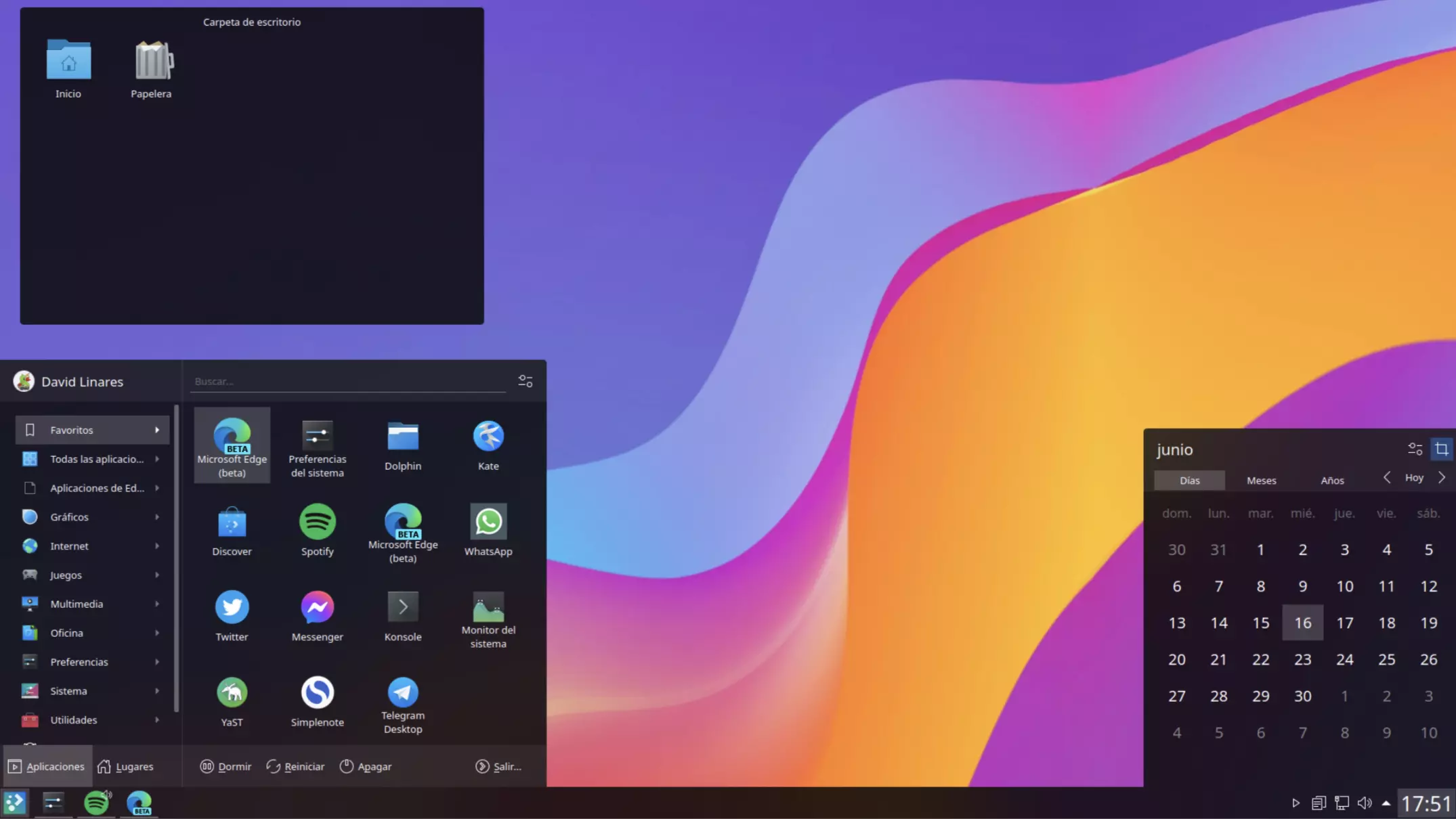 If you're looking for a dark theme that's doomed to give your Plasma 5 desktop an elegant look, try Nilium-Plasma-Theme. It's based on Noc and Helium themes.
5. Materia Dark KDE
---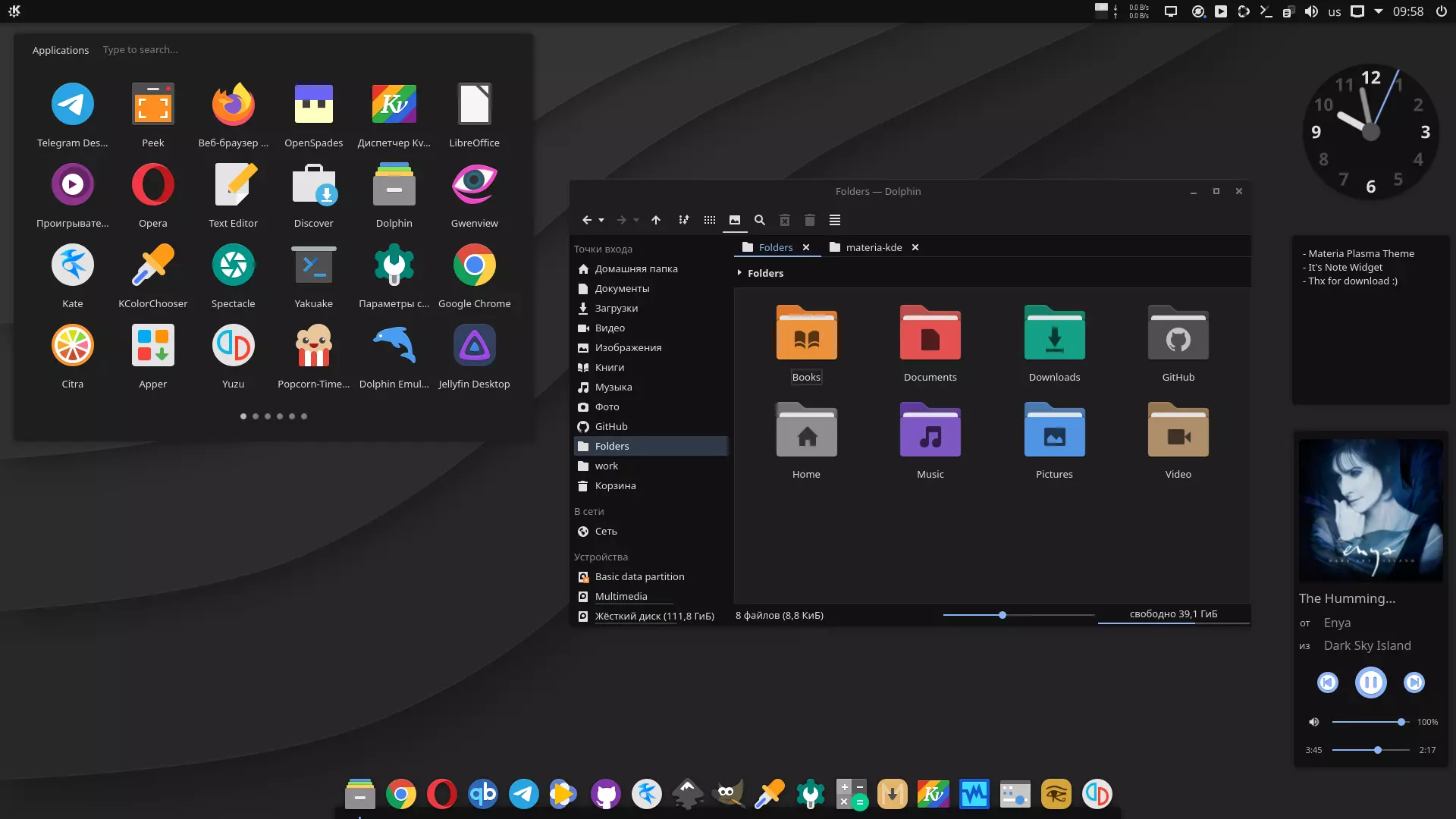 Materia Dark KDE is a port of the popular GTK theme Materia, custom-made for the Plasma 5 desktop. It includes a few additional features not found in the original GTK theme.
If you're looking for ways to change up your Linux system's appearance, this is the perfect theme for you. It includes Aurorae window decoration themes, Konsole color schemes, Kvantum themes, Plasma color schemes, Plasma Desktop themes, plasma Look-and-Feel settings, Yakuake skins, SDDM themes, and Wallpapers.
You can install materia-kde from our official PPA if you're using Ubuntu or derivatives.
sudo add-apt-repository ppa:papirus/papirus
sudo apt-get update
sudo apt-get install --install-recommends materia-kde

Or download .deb packages from here.
6. Adapta KDE
---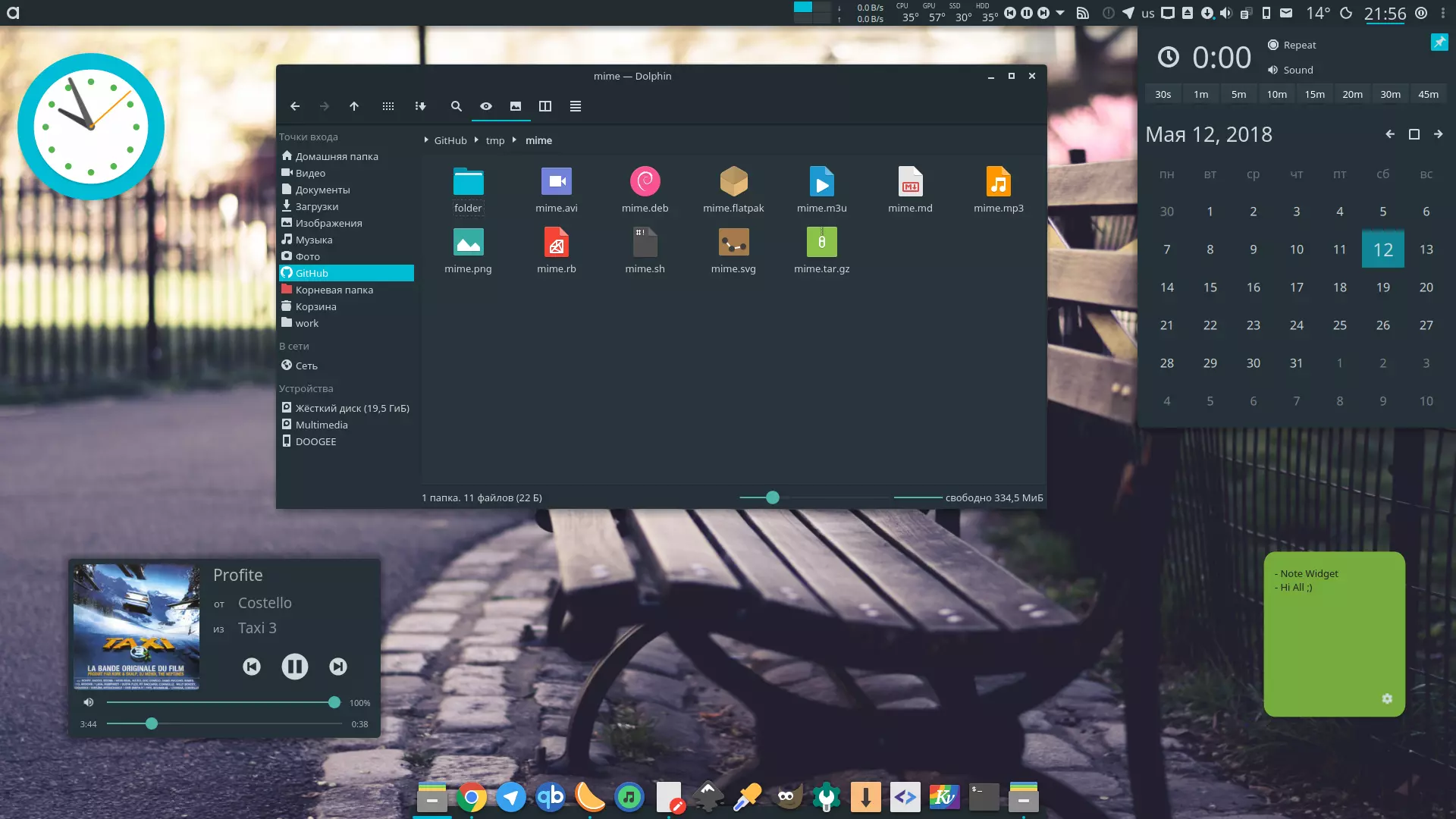 Adapta KDE is a port of the GTK theme Adapta for Plasma 5 desktop. This new version includes extras not found in the original GTK theme, such as Aurorae Theme, Yakuake Skins, Plasma Color Schemes, Konsole Color Schemes, Plasma Desktop Theme, Kvantum Themes, Plasma Look-and-Feel Settings, and Wallpaper.
You can install adapta-kde from our official PPA by following these steps. Open a terminal (Ctrl+Alt+T)and type the following commands:
sudo add-apt-repository ppa:papirus/papirus
sudo apt-get update
sudo apt-get install --install-recommends adapta-kde

Or download .deb packages from here.
7. Otto Plasma Theme
---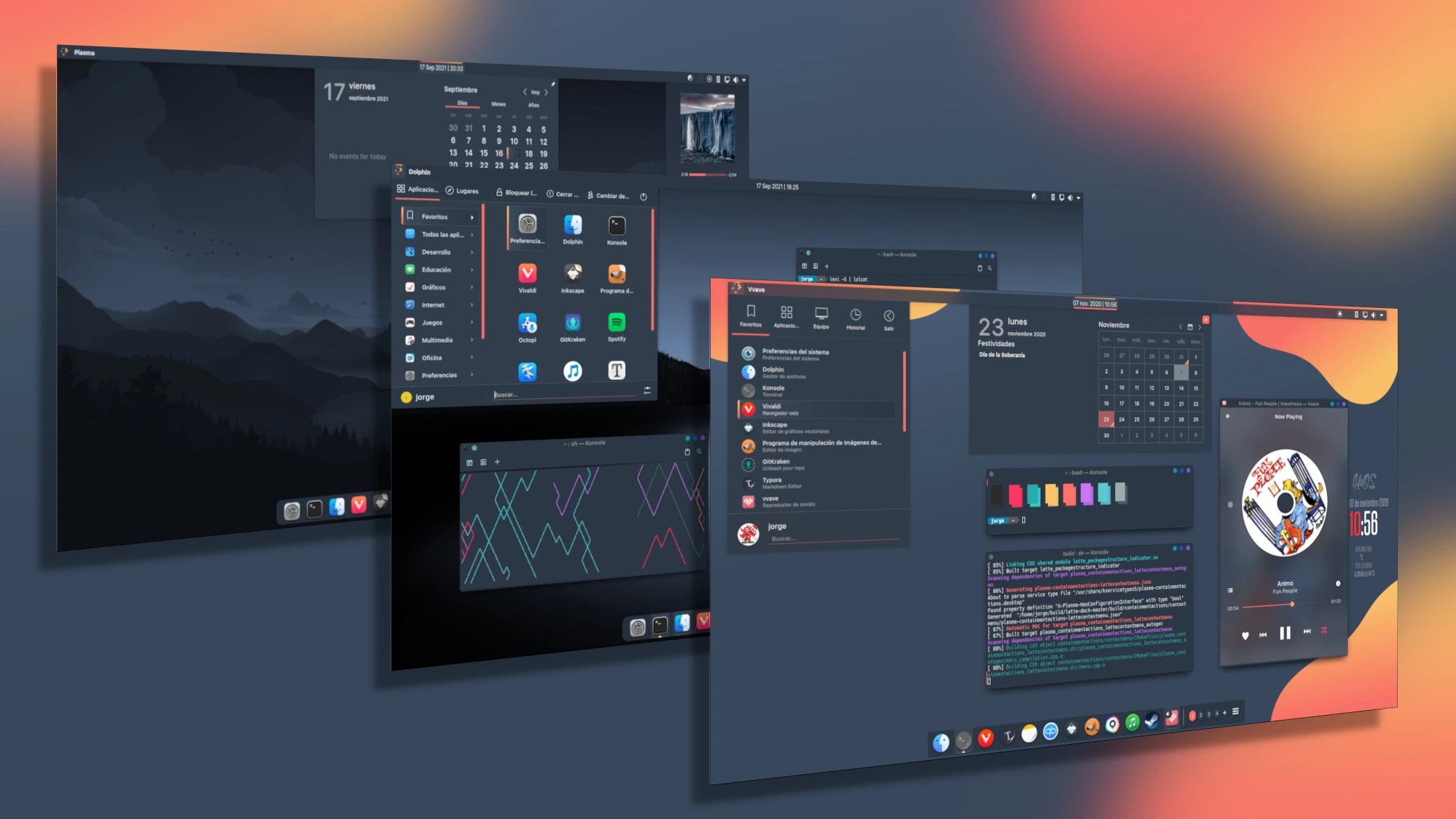 The Otto theme comes with updated colors, a view item, added gradients to the radio button, and updated icons. It has dark plasma tones with orange and yellow gradients. Otto includes various features such as Konsole color schemes, a Kvantum theme, Aurorae, and an Otto wallpaper.
8. Helium
---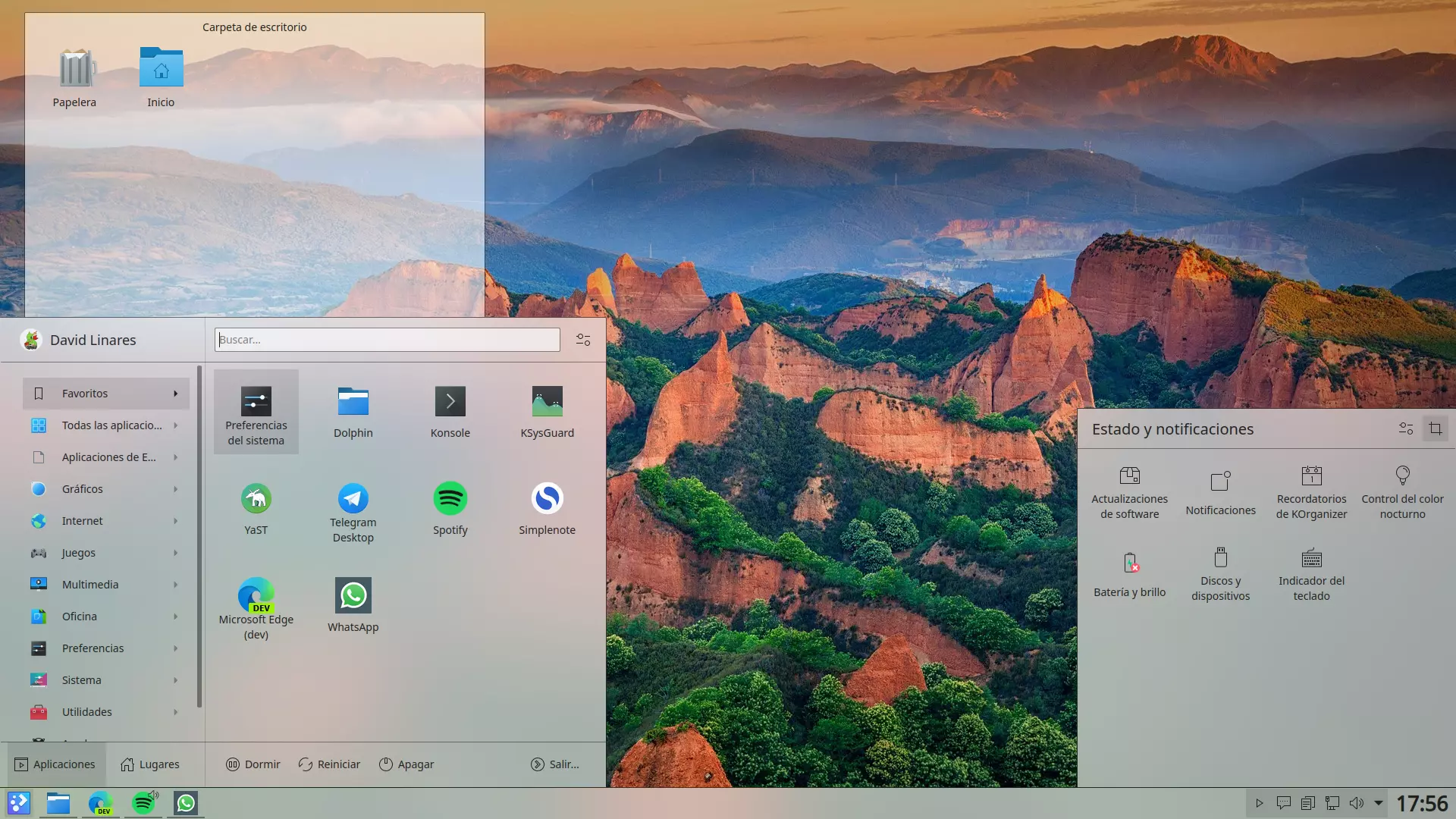 Helium is a translucent theme for the KDE Plasma desktop environment. It is designed from scratch to be clear and white, with a focus on usability and simplicity.
9. Element
---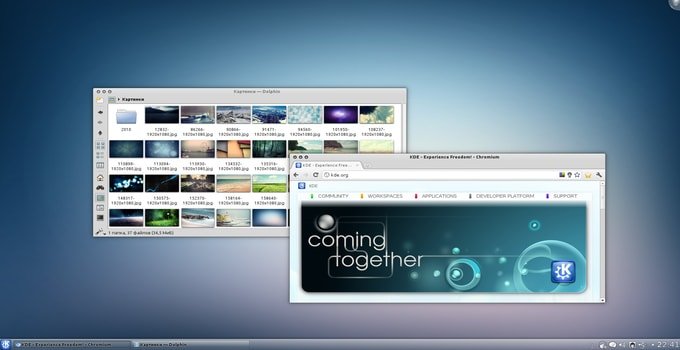 The Element KDE Plasma Theme has an elegant and dynamic look that is inspired by macOS. Even though it does not completely follow the Apple style, it reminds us of the KDE Oxygen theme. If you are a big fan of Apple's beautiful aesthetics, I recommend using this theme.
10. OxyLight 5
---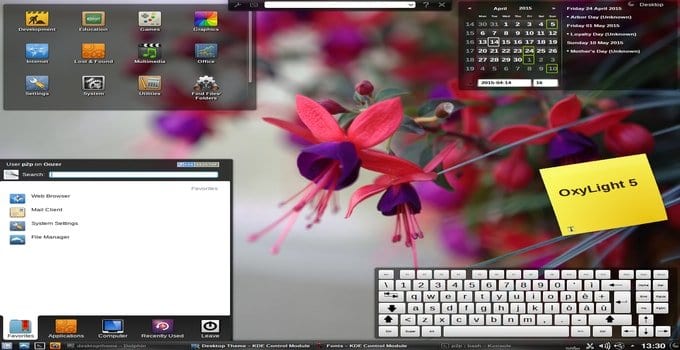 OxyLight 5 is an excellent KDE theme for Linux desktop users who want a modern look. Recently, the "Breeze Theme" has replaced OxyLight 5. Be among the first to try the newest Oxygen theme! Though some users were not thrilled with earlier versions, this one is easy to use and well-developed. Additionally, installation takes only a few minutes. All you need is a KDE desktop.
11. Unity Ambiance
---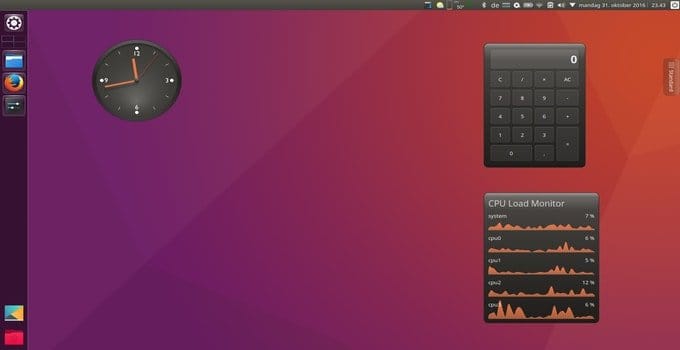 Unity Ambiance is a plasma theme that allows users to enjoy the classic Ubuntu theme, even if they're not using GTK. This theme provides all the features of the classic Ubuntu theme, plus it gives users the ability to transform their KDE setup to enjoy the infamous Ubuntu Ambiance color scheme.
12. Numix
---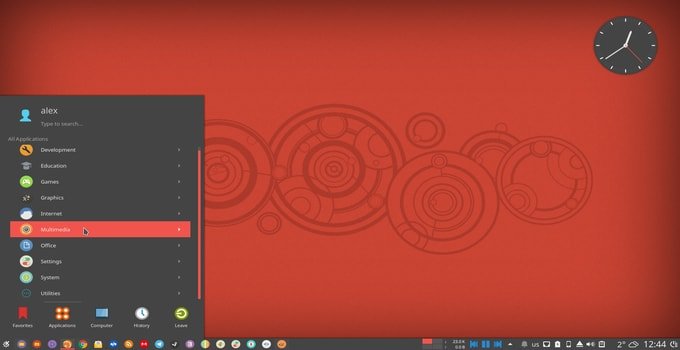 If you're looking for a sleek, dark theme for your Linux computer, Numix is a great option. Numix has established itself as a go-to source for high-quality plasma themes, and its latest offering does not disappoint. The Numix theme package includes everything you need to start, and it's sure to brighten your day with its beautiful design.
Numix boasts a fantastic icon theme and desktop skin that is compatible with every KDE Plasma desktop environment- making it perfect for anyone seeking to refresh their look. I believe you'd have a much better experience if you installed this particular theme.
13. Maia Transparent
---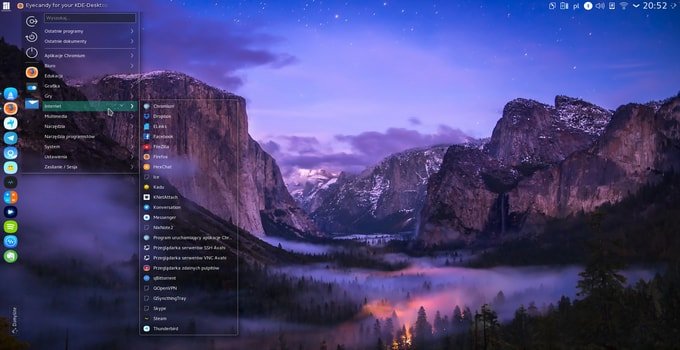 The Maia Transparent KDE theme is stunning, to say the least. The plasma theme is popular for its transparency, and Maia Transparent does not disappoint. In fact, it makes your screen look incredible.
If you are just starting out, Maia Transparent is the perfect option because it is fully transparent. This allows users to see exactly what it covers, which makes it semi-transparent.
14. Rice
---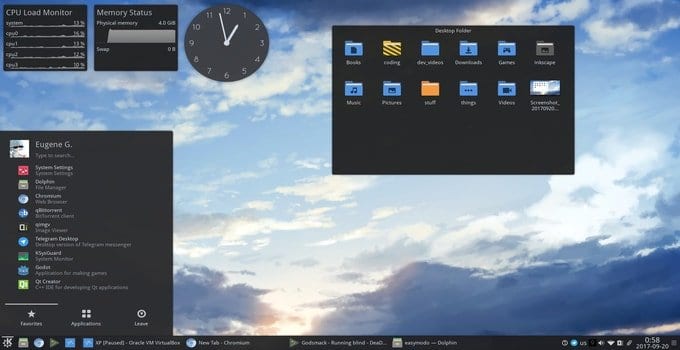 The Rice theme by Arc is perfect for anyone looking for a dark grey or black KDE Plasma desktop because it looks attractive without being over the top. The fonts work perfectly on the theme, which is both fantastic and catches the eye.
15. K-Zukitwo
---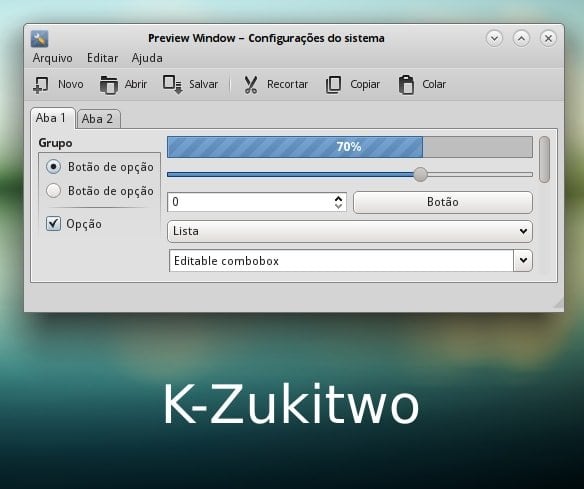 Though Apple's OS has an aesthetic appeal, many users opt for Linux because it provides certain advantages. If you're a Linux user who wants their desktop to look like MacOS, K-Zukitwo is for you. This theme will change your KDE Plasma into the sleek design of a macOS desktop.
16. Klone10
---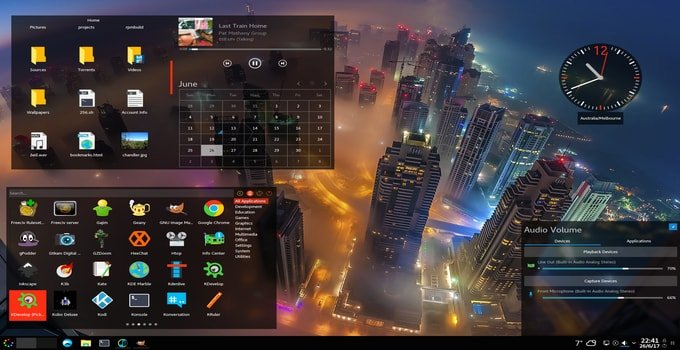 Klone10, also known as the Plasma 5 breeze theme, is a great option for those using KDE plasma desktops. Many have said it looks like Microsoft's Windows 10 default theme. It is especially user-friendly and perfect for anyone who wants an uncomplicated but practical design on their desktop.
Download
17. KArc Transparent
---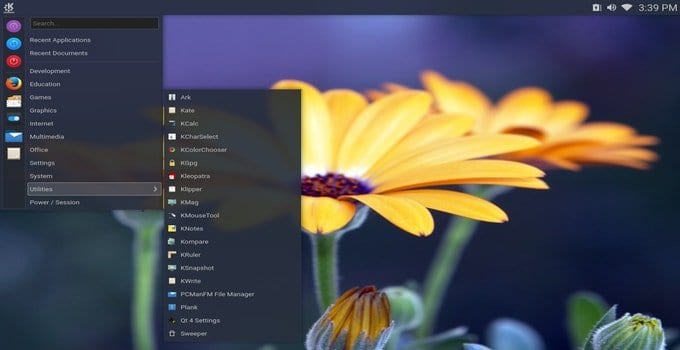 The KArc theme is a great choice if you want to make your KDE screen look amazing. This theme has some pretty cool transparent features, and the overall design and layout are excellent. The KArc theme looks like the Arc theme, which is popular among Gnome users. So, if you're a fan of the Arc aesthetic, this will be the perfect fit for you.
18. Jomada Style
---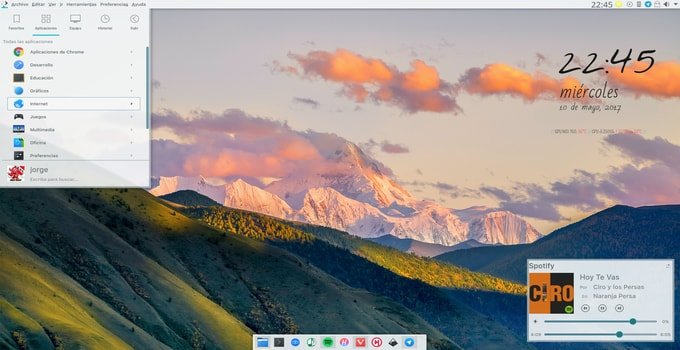 Jomada Style is an excellent plasma theme for KDE that has a white hue with a slight blur. The primary issue with this theme is that it is too bright for most users. This theme's design is clean and sleek, and the grey color scheme is easy on the eyes. You can install it on your KDE desktop for a fresh look.
19. Arc KDE
---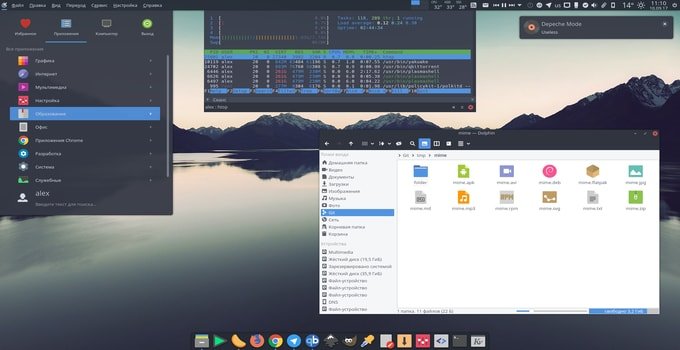 Arc KDE is currently one of the most popular plasma themes because it is easy to use while still having modern features. You will enjoy all the GTK theme features if you install this theme on your KDE desktop.
Arc isn't just a GTK theme- this means that if you use any of the following: XFCE, LXDE, MATE, Unity, or Gnome Shell, then you can try out this theme. I reckon it would be the best plasma theme for KDE Desktop.
20. Hex
---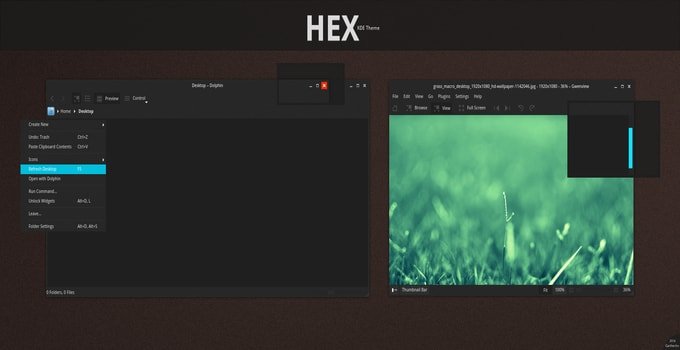 Hex is a black theme for KDE Plasma Desktop that is well-designed and flat-colored. Even though Hex isn't your typical black theme, I would say it gives the KDE Plasma desktop a more elegant and beautiful look with its brownish hue.
Final Thought
---
This list of the best KDE Plasma themes will give your desktop a polished and elegant look. If you have any trouble installing or using it, let me know in the comments. And if you liked this article, please share it with your friends. Thank you!